The heavy pack sucks energy and detracts from the enjoyment of a long weekend backcountry. But withdrawing from the morning camp and putting on the Maven 55 on the trail is a whole new and wonderful experience. Thanks to its lightweight design, versatile features and highly breathable aerolon suspension. Maybe you are upgrading now.
[Material]
Body: XNUM X Denier CryptoRip Nylon & XNUM X Denier High Toughness Nylon
Bottom: XNUM X Denier toughened nylon reinforced with XNUM X Denier high density polyester
Bottom: X NUM X denier high density embossed polyester
Harness · Hip Belt · Lumber: XNUM X Denier High Density Embossed Polyester
【function】
・ Sunglass quick stow. In the shoulder harness, store your sunglasses fast, safely and scratch-free while on the move
・ Rain cover integration. Rain cover is stored in the zippered mesh compartment at the bottom of the front pocket and can also be used as an accessory pocket
・ X NUM X trekking pole attachment
-Adjustable back panel. Perfect fit with back panel with adjustable length
-Adjustable hip belt pocket The hip belt pocket moves according to the unique hip belt adjustment, and the good pocket access remains as it is
Matrix venting system Moisture-wicking, mesh-wrapped foam-matrix back panel construction for venting and moisture release
[Color] Forest gray, river blue
[Size] SM size
[Weight] XNUM X kg
[Capacity] 55 liter
【Maximum loading weight】 XNUM X kg
PORTALFIELD
Expert review
It becomes disappointingly stylish from the old design and personally disappointing ...
The size of the back can be adjusted, and it is very easy to carry because it can be fitted more to the body according to the back length of each person!
My shoulder hurts
If you have trouble, don't miss it !!
And it is lightweight.
Other Zacs have been suffering from pain in their shoulders if they carry it for a long time.
Although it is lightweight, it has a firm hip belt and it is extremely comfortable without getting hurt on the shoulder.
From the product description of the manufacturer (GREGORY)
The customized 7001 aluminum alloy chassis and back panel design of the highly breathable mesh encapsulated matrix foam provide the lightest and most supportive Aerolon suspension in this weight class. The stability and operational comfort of Paragon and Maven surpass other lightweight packs thanks to Aerolon's exceptionally high breathability and dynamic load transfer system.
Aerolon's adjustable suspension, created from the responsive A3 suspension designed for Baltoro and Diva, uses an ultra-lightweight 7 mm hollow 7001 aluminum frame with an entirely new structure and flexibility. The chassis covers multiple torso sizes without compromising the perfect fit with the back. The curvature of the stay integrated into the system and the flexibility of the aluminum make it easy to adjust the torso to ensure the excellent fit and comfort expected of the Gregory suspension.
Lightweight yet firm waist belt support. It seems to be a strong companion for climbing for women!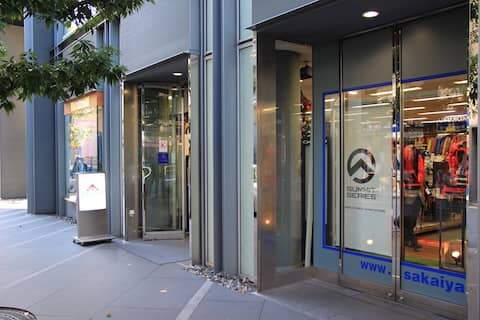 This product is also available at Sakaiya Sports Echo Plaza. (Please pardon if out of stock)
It is safe because you can purchase while comparing various products while receiving advice from experts who are rich in product knowledge.
The size and weight of the product, the sense of size at the time of storage, etc. can be actually checked for the hand, so those who are concerned should check at Echo Plaza!
About Sakaiya Sports Echo Plaza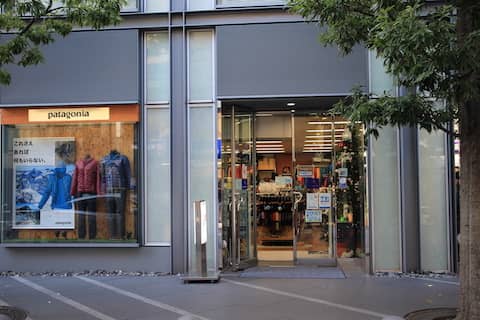 | | |
| --- | --- |
| Store name | Sakaiya Sports Echo Plaza |
| Address | 101-0051 Showa Building 2F, Kanda Jimbocho, Chiyoda-ku, Tokyo |
| Phone Number | 03-3262-0583 |
| FAX Number | 03-3262-0486 |
| Business hours | 11: 00-20: 00 24 hours a day, except the first day of the year |
| Handling product | Backpack, Shruff, Trekking Accessories, Clock, Compass, GPS, Hat, Gloves |
Directions and Parking
● For customers coming to the store by public transportation
・ From JR Chuo Sobu Line "Aqueduct Station" East Exit, walk 10 minutes.
・ From the subway Hanzomon Line, Mita Line, Shinjuku Line "Jimbocho Station" 4 exit, walk 7 minutes.
● For customers coming to the store by car
There is no parking lot in our shop. Please use the coin parking near you.
 Store Infomation
"Echo Plaza" is a proposal shop of Sakaiya that provides information on the latest trends in outdoor products, as if it were echoing in the mountains.
In a wide space of about 280m2, we have developed big items such as Shack Pack with 550 items or more, as well as goods such as shuffling, camping equipment, GPS and lights.