In addition to the high combustion efficiency that lights up the light for about 20 hours, anyone can easily handle its simple structure.
A gentle light peculiar to the fair hand lantern wraps around the face.
"Fuel-handed lantern combustion mechanism"
A flame shines on the wick where the fuel is soaked, and the heated air rises and is released from the chimney. This updraft is a mechanism that promotes combustion by sending fresh air through the pipes on both sides to the lower burner.
Body dimensions / 15 × 26 cm
Weight / 520g
● Tank capacity / 340ml
● Fuel / kerosene or star paraffin oil
Material / body: Galvanized steel
● Combustion time / about 20 hours
● Brightness / 5W
PORTALFIELD
Expert review
At home
As an interior
Maybe
I use it at the family camp, but it is also good to decorate it as an interior.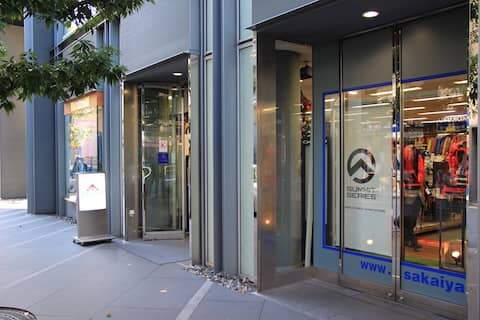 This product is also available at Sakaiya Sports Echo Plaza. (Please pardon if out of stock)
It is safe because you can purchase while comparing various products while receiving advice from experts who are rich in product knowledge.
The size and weight of the product, the sense of size at the time of storage, etc. can be actually checked for the hand, so those who are concerned should check at Echo Plaza!
About Sakaiya Sports Echo Plaza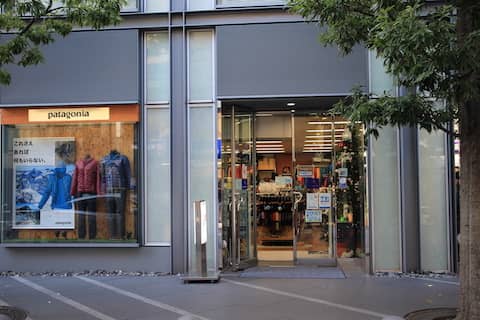 | | |
| --- | --- |
| Store name | Sakaiya Sports Echo Plaza |
| Address | 101-0051 Showa Building 2F, Kanda Jimbocho, Chiyoda-ku, Tokyo |
| Phone Number | 03-3262-0583 |
| FAX Number | 03-3262-0486 |
| Business hours | 11: 00-20: 00 24 hours a day, except the first day of the year |
| Handling product | Backpack, Shruff, Trekking Accessories, Clock, Compass, GPS, Hat, Gloves |
Directions & Parking
● For customers coming to the store by public transportation
・ From JR Chuo Sobu Line "Aqueduct Station" East Exit, walk 10 minutes.
・ From the subway Hanzomon Line, Mita Line, Shinjuku Line "Jimbocho Station" 4 exit, walk 7 minutes.● For customers coming to the store by car
There is no parking lot in our shop. Please use the coin parking near you.
 Store Infomation
"Echo Plaza" is a proposal shop of Sakaiya that provides information on the latest trends in outdoor products, as if it were echoing in the mountains.
In a wide space of about 280m2, we have developed big items such as Shack Pack with 550 items or more, as well as goods such as shuffling, camping equipment, GPS and lights.