An outdoor event "Outdoor Festival" (at Expo'2020 Commemorative Park) hosted by TV Osaka will be held from March 3 to 7 (Sun) 8.
Name: Outdoor festival
Organizer: TV Osaka
Date: March 2020 (Sat) and 3 (Sun), 7
Time: 9: 30-17: 00
Venue: Expo'XNUMX Commemorative Park East Plaza / Festival Plaza
Entrance fee: Free admission (Admission fee for Expo'260 Commemorative Park is required. Adult: 80 yen, elementary and junior high school student: XNUMX yen)
In addition to exhibits of the latest outdoor goods and camping cars, this is an event where you can get close to and enjoy "outdoors", such as outdoor experiences such as paragliding VR experiences.
What I want to pay attention to at this event isMWM(MW) products.
MWM is a hot topic brand launched last fall by Ryo Yamada, a father of two children who love camping and their families.
This outdoor festival is the first event to be exhibited as a brand, and is the first opportunity to actually experience MWM products.
[Pick up featured exhibition items! ]
Ready for camping anytime "READY series"
Representative product of the READY series "READY Tent".
In the family camp, the tent was created to respond to such a desire, "I would like to shorten the time for setting up tents as much as possible and extend the time for activities."
Speaking of family camps, recently, touring room tents are popular, but READY Tent is an easy-to-install air system that can combine the function of a touring room tent by making a long canopy like a shelter. You.
It greatly reduces the time it takes to set up and withdraw, so you can have plenty of time for family memories through Family Camp.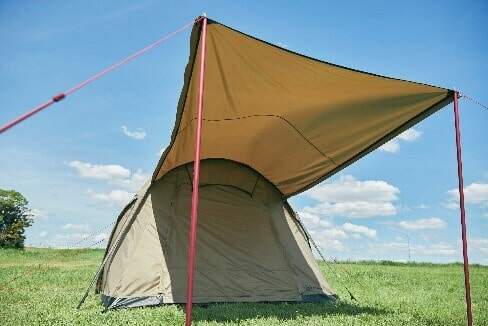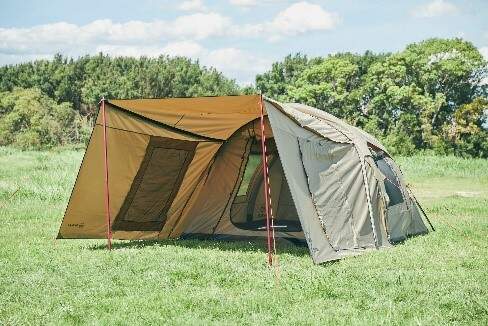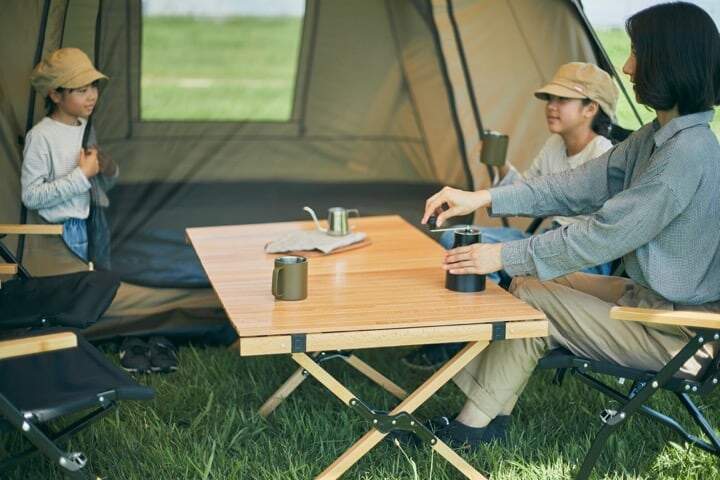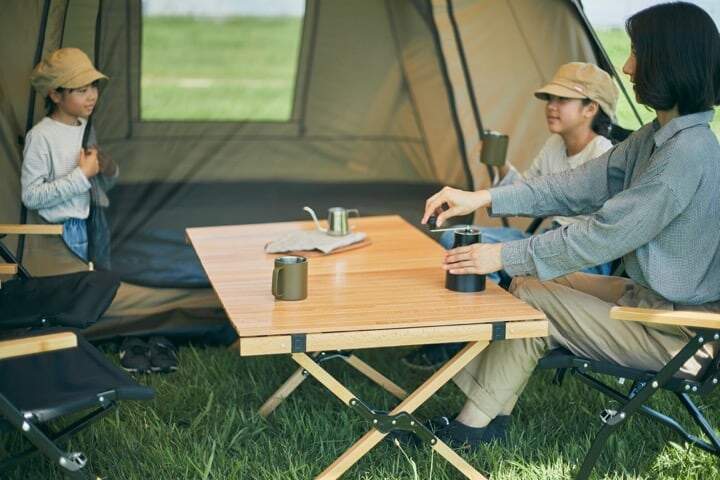 The roll-type top plate is rolled up, and the assembled frame can be folded and stored compactly for easy assembly. A beautiful wood grain table made of natural wood, perfect for a higher-grade outdoor style.
The height above the ground is 45cm, which is the perfect height for a low style, which is perfect for a family camp with children.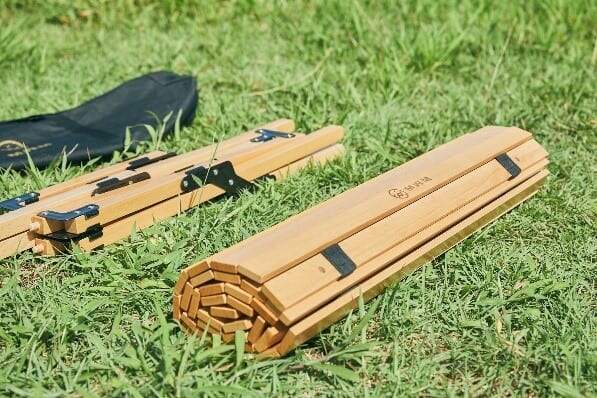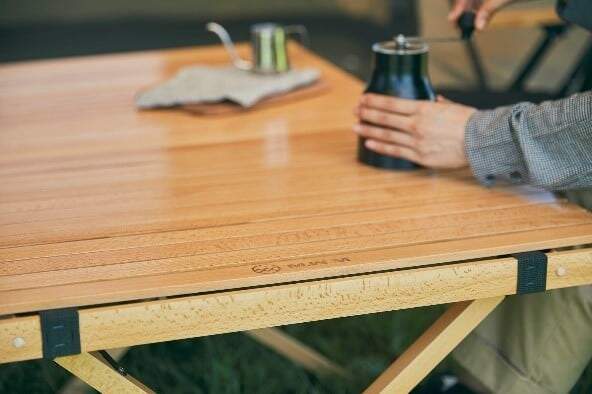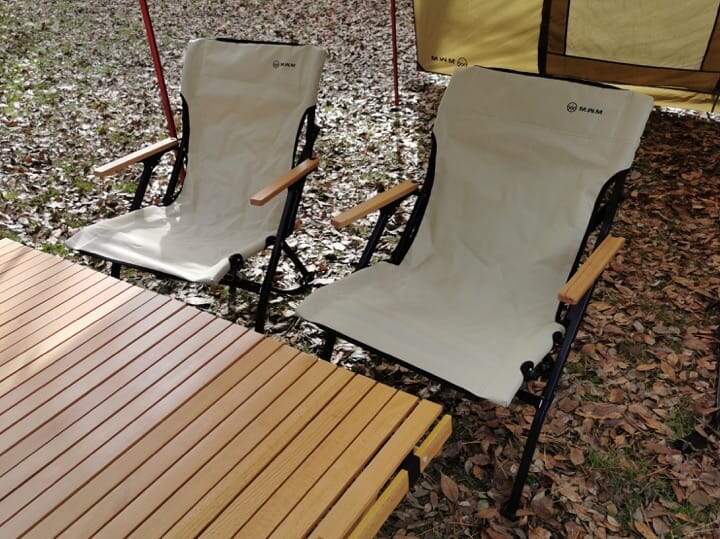 A low-type chair that converges, folds compactly, and sits comfortably around your waist. The seat and frame are unified in black color, and the armrest is a cool design using natural wood. A new color "Beige" has also been added to the lineup.
The MWM "Ready Series" is designed everywhere to maximize the enjoyment time for the family.
Will it become a necessity of family camp in the future?
In fact, it is a great opportunity to experience the product.
Take this opportunity to visit the venue.