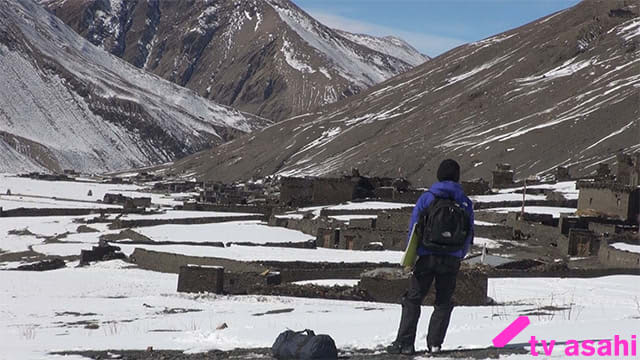 Photo:
Amazing director "Nas D" goes to the deepest sacred place in the Himalayas! Over 150 days of long-term coverage, "Defeat NHK Special ...
On March 3th, the TV Asahi system commemorated the 8th anniversary of the opening of the station, "The Himalayan tribe in the sky, a hidden land closed by ice and snow. Read more
From PORTALFIELD editorial department
Speaking of Takahide Tomoyori director, "I suddenly! Golden Legend. Is it the only one who remembers (TV Asahi)? That's why Yokoko lives for 1 yen per month and 1 yen for uninhabited islands. I didn't know that K0 had made any achievements, such as the world's first ascent of Seiryo and the first ascent of Rakaposi-North Ridge in Pakistan.
This time, `` 150 days of close-contact coverage of the Himalaya tribe in the sky, a desert place closed to ice and snow, '' which will be a commemorative program for the opening of the station, TV Asahi will also increase its total power, March 3 I am looking forward to the broadcast.
 Internet TV Guide