Photo: Iwahara Kogen area where resort apartment buildings are concentrated in Yuzawa Town
Cheap "10 yen" properties continue to appear, "hope" seen at Risoman in Echigo Yuzawa Local "do not make it a negative movable"
Yuzawa Town, Niigata Prefecture, where resort apartments stand, which can be said to be a symbol of the ski boom.Bubble burst and declining ski population ... Read more
From PORTALFIELD editorial department
Speaking of Yuzawa Town in Niigata Prefecture, there are many people who come by skiing and snowboarding from Tokyo for about 70 minutes to Echigo Yuzawa Station on the Joetsu Shinkansen. If you are climbing, you can use it to access Tanigawadake.
In Yuzawa Town, the scenery of resort apartment buildings built mainly during the bubble period is characteristic. When you go through the tunnel by Shinkansen, you will have a unique atmosphere where you can see high-rise apartments in a different way from the scenery up to that time.
These so-called resort condominiums, but there was a previous image that the neighborhood was quiet because of the decline in asset value, but according to the article, the condominium population has reached 20 times that of 6.7 years ago .
Surprisingly, it is rude, but even if you try to recall hearing that there is an area (in this article apartment population) that has been in such a situation for a long time since population decline has been said in each region, I didn't think of it recently.
When it comes to Yuzawa's resort condominiums, it's easier to say that it used to be good in the past, but the fact that the population is increasing in this era may be heading for a major turning point in the light of current trends. Maybe.
Now that public-private initiatives have begun, we have been worried about how Yuzawa Town will look like in the future, including the ski areas nearby.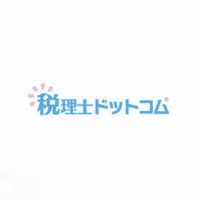 Tax accountant dot com