Mountain climbing, mountain hut, camping
Weather and various information
mikketa (み た)
produced by PORTALFIELD
mikketa will send you the portal field.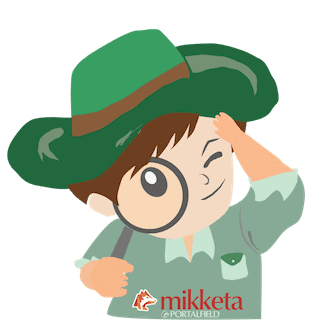 A number of useful sources of information are available, including the Northern Alps, the Southern Alps, the Hundred Peaks of Japan and the Hundred Peaks of Flowers, as well as the latest information on "now" related to mountain areas such as mountains and huts nationwide.
Above all, the weather information you care about is, every 1 time from up to 8 days ahead.
You can see the weather forecast at the top of the mountain.
The total number of "mikketa" recorded is 2000 or more.All services can be used free of charge without membership registration.
It is news to all of you
PFMTI (PORTALFIELD Mountain Trip Initiative) changed the service name to "mikketa" with the thought that it wanted to be closer to you and feel more familiar with you .
Here you will find all the mountaineering and camping information you need, "mikketa".
I want to continue to evolve from now on so that I can become such an existence.
Preparation for the trip "mikketa".
The previous "PFMTI" has been reborn as "mikketa".
Thank you in advance from now on.
PORTALFIELD
About mikketa
One of the most important things in preparation for going to the outdoor field, including climbing, is to make a plan. It brought together all the fresh information needed.
Where to go, when planning while bouncing the mind,
If you could get the information you were asking for "mikketa" here.
I made mikketa with such thoughts.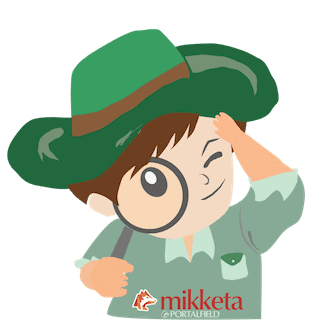 You don't have to go around here and there.
Wind direction, wind speed, rain and snow, air temperature, atmospheric pressure, sunrise on the day, cloud load, 1 time-series weather forecast, 48 time detailed weather forecast, XNUM X day detailed weather forecast, weather so much.
In addition, Geographical Survey Institute topographic map, applicable "" Yama-To-Kogen-Chizu "map", GoogleMap aerial photograph, YouTube video, Twitter · Facebook etc SNS, mountain record list, car, train, bus, Access method and reservation guidance by air, distance to the nearest station, word-of-mouth information, tent area, presence of water place, bath / bathing facility existence, day bathing availability, cell phone area, nearby mountain / facility list, by Jalan hotel reservation.
Of course, if it is mountain, altitude, latitude and longitude, if it is facility, business period, address, contact information.
All these things "mikketa"
As supporter of everybody enjoying mountain climbing and mountain trip, outdoor activity,
Please use it as a mountain weather site that can be used free of charge, in order to enjoy substantial mountain climbing and activities.
I hope that the trip starting with mikketa will be a trip for everyone.
You can search by entering a search word.
 
In the search box, you can search by entering accommodation names such as mountains and huts where you want to know information, words contained in the information posted on each page, area names and area names. Search fields are also located at the top of each page.
How to use mikketa that 2
Using the Google search function set for mikketa, it is possible to search the inside of mikketa according to the name of the mountain (mountain) or mountain hut (mountain accommodation facility) you are looking for, the content and so on. Please use the search box below.
Search example: "Yotei"
→ Search results: Pages that include Mt. Yotei and related words such as Mt. Mt. Youteizan (Mt. Shiribeshiyama) (Ezofuji) in mountain and Ezofuji Goya (Ezofuji Hut) in a mountain hut are listed up in the contents.
The search results are displayed as a dedicated page in which the pages containing the search word are listed and summarized in a list format.
The "mikketa list" is useful when you do not need to search by a specific search word or when you want to look at the listed items in order. This is a list of mountain related accommodation and mountains including all mountain huts listed in mikketa.
 
Whether it is a hut or a mountain, each individual page will also show the ones that are registered with mikketa in the neighborhood.
Since all of them are displayed on the map together in order of distance, it is easy to grasp the positional relationship. You can filter the display under various conditions, sort by elevation, latitude, reading, etc.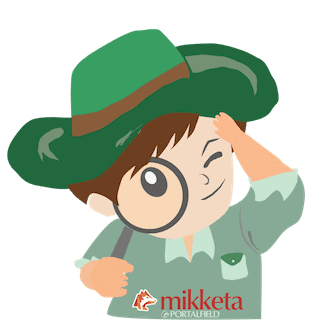 Accommodation in mountainous areas, adjacent areas, mountain huts etc. It also includes shelter cabins.
This is the ranking of the number of past XNUM X days of accommodation, such as mountain huts listed in mikketa.
Mt. Daisen, Mt. Hiruzen, Mt. Hyonosen / Mt. Ishiwariyama, Shikoku karst / Mt. Tsurugisan
Kitakyushu / Hizen / Yufu, Tsurumi / Kuju mountain range / Mt. Asozan / Sobo, Katamuki, Ookue / Ichifusa, Osuzu, Mt. Boroishiyama / Kirishima mountain range / Nansatsu, Yakushima / Okinawa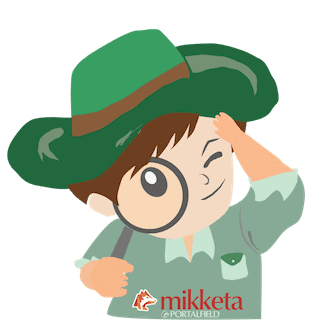 Including various hundred famous mountains such as one hundred famous mountains in Japan, we publish mountains of the whole country.
It is the ranking of the number of access of the past XNUM X days in the mountain published in mikketa.
mikketa Mountain climbing · mountain hut · camping weather
The weather conditions for mountain peaks, mountain huts, etc. are posted in mikketa mountain climbing, mountain huts, and camp weather. Contents are full from 1 hourly to 8 daily forecast. In addition to weather forecasts, useful information for mountaineering and outdoor activities is gathered. More than 2000 articles, including mountain huts, tents and campsites. It is available free of charge without membership registration.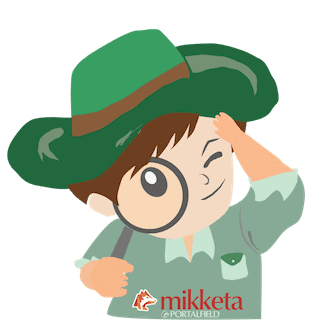 PORTALFIELD's official Twitter (@portalfieldcom) In the account, I am tweeting the weather forecast of the 15 time of the next day and the day after next about the mountains in various places from around 9 every day.
It is the weather forecast of the mountain which is sent out with Twitter official account of PORTALFIELD. We have posted the latest tweet last minute. Please press the "Read more" button to see the previous tweets. (Tweet time is before the actual 3 time)
・ This weather forecast uses the forecast announced by the Norwegian National Institute of Meteorology (MET: Norwegian Metrological Institute). It is announced as a weather forecast in Norway and distributed throughout the world, but in Japan there is also an interpretation as a numerical forecast, so please keep this in mind.
-Since the weather forecast announced by MET is displayed without making its own judgment, some notations may not be translated into Japanese.
・ This weather forecast is a forecast to the last, and please note that we can not guarantee the certainty and accuracy of the information in PORTALFIELD.
• Weather conditions may change rapidly in mountainous areas. Be sure to check not only the weather forecast, but also the actual weather conditions, the warnings and warnings issued, etc., and keep safety in mind.
・ We can not bear responsibility such as damage that occurred by having used information of this site including this information in PORTALFIELD. Please note in advance, please check the terms and conditions in detail.
Let's check the weather of the mountain! One of the information you must know before climbing is the weather on the mountain. Even when the weather is stable, even if you walk on a mountain without much difficulty, if the weather conditions get worse, life-threatening situations may occur.