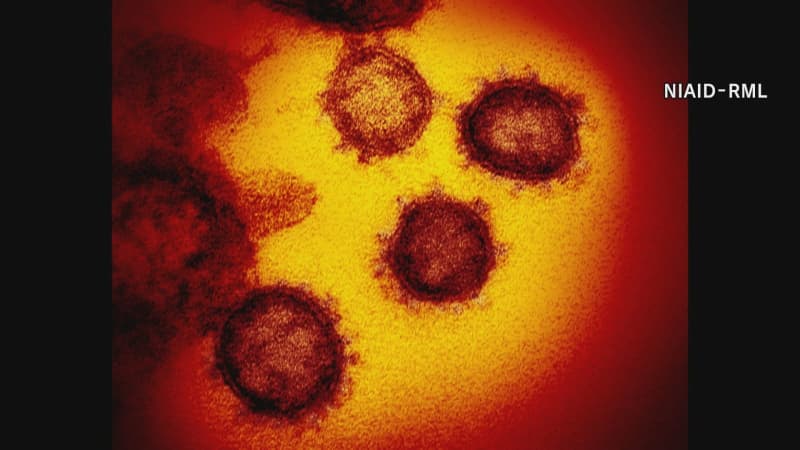 Photo NIAID-RML
[New Corona] 10 people announced in Nagano Prefecture 3 people each in Suzaka City and Kawakami Village, 2 people in Chikuma City, 1 person in Chino City, etc. From Nagano City ...
 
If you write the contents roughly
In Nagano City, 20 infected men and women in their 90s to 12s were confirmed. 
Nagano Prefecture has announced that 10 new people have been infected with the new coronavirus. The newly infected person in the prefecture on the 30th is Nagano ... → Continue reading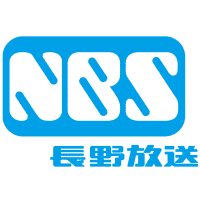 NBS Nagano Broadcasting
Send the latest news about Nagano Prefecture. Not only topics such as beautiful nature, but also information on fresh produce and gourmet food.
---
Wikipedia related words
If there is no explanation, there is no corresponding item on Wikipedia.
Nagano city
Nagano city(Nagano) isNagano OfHokushin regionに 位置 す るCityIs.Nagano prefecturePrefectural office locationBut alsoCore cityIs specified in.
Overview
Nagano City is the central city in the northern part of Nagano Prefecture,Nagano prefectural officeThe main government building is also located.The main building of this Nagano prefectural office iselevationIt stands at 371.3 meters[2], Is known to be the highest of the 47 prefectures in Japan.
Nagano City also functions as a gateway to the surrounding tourist spots.In the city's transportation policy, "Traffic cellAdoption of "method"Community bus(Gourrin) Has been implemented.Former Nagano Town centered on Zenkoji's Monzen TownKamisui DistrictBelonged to.However, the current city area is outside the oldSarashina,Hanashina-gun,KamitakaiStraddles.
Incidentally,1998To18th Winter Olympic Games Naganoas well as the 7th Winter Paralympic Games NaganoWas held and the main venue was in the city.Also, in 20058th Special Olympics Winter World ChampionshipsWas also held.
Geography
terrain
Mountain
Main mountain
Main pass
Main plateau
River-related terrain
Main river
Nakasu
Main valley
Lake
Main lake
Main pond
Main wetlands
climate
In general, Nagano CitybasinBecause of the climate peculiar to the basin, the temperature difference is large, and it is hot in summer and cold in winter.Central highland climateIn Although,Sea of ​​Japan side climateThe northern mountainous area has a climate on the Sea of ​​Japan side.Heavy snowfallIs.On the other hand, there is limited rainfall and snowfall in the city center.
Winter is a relatively cold region in Honshu with little daylight hours. Looking at the temperature from December to February,Northern Tohoku regionThe temperature is about the same as in the city of.There are many sunny daysRadiation coolingBecause it is easy to occur, it gets cold at once after sunset and the road surface freezes.However, looking at Nagano Prefecture, the average minimum temperature in January is -1 ° C, which is the highest in Nagano Prefecture, and the minimum temperature record is -4.1 ° C (17.0 ° C).1934(January 1th), which is still higher in the prefecture.However, even if it is sunny, the daytime temperature does not rise so much, and among the major cities in the prefecture,SuwaAlongside真 冬日It is an area with many.However, in the city areaHeat island・ The influence of urbanization is seen, and the minimum temperature tends to rise year by year, especially in winter.80 eraUntil then, temperatures below -10 ° C, which had been recorded almost every year, are rarely observed, and temperatures below -2007 ° C were not observed for five consecutive years from 2011 to 5. The lowest temperature since 10 is -1961 ° C (1967(January 1), -17 ° C (January 2000, 12.0) after 2001, the highest meteorological observation point in the prefecture after Minami Shinano in the southern part of the prefecture.
In addition, the northern mountainous area has a climate on the Sea of ​​Japan side.Heavy snowfallOn the other hand, the amount of snowfall is not large because the area south of the city center is under the downdraft of the mountains.SaikawaAs you go further southPacific climateThe average amount of snowfall is reduced due to the characteristics of.Nagano Local Meteorological ObservatoryThe annual snowfall in (Hakoshimizu 1-chome, Nagano City) is 263 cm, but the deepest snowfall in the year is about 30 cm to 40 cm, and the deepest snowfall ever.1946It is only 12 cm observed on December 11.In the south of the city, it is only "accumulated moderately".
In addition to snow, there is little rainfall throughout the year, and Nagano City is known as a region with particularly low annual rainfall in the Japanese archipelago.It has the lowest rainfall of all prefectures in Japan. While the 46th and higher prefectural offices have precipitation of 1100 mm or more per year, Nagano City has only 900 mm to 950 mm of precipitation per year, which is the lowest precipitation amount that is far apart from the 46th prefectural office location every time. Is.
In summer, when you look at it in Japan, there are many sunny days, many hours of sunshine, and strong sunlight.However, looking at the prefecture, the sunshine hours in Nagano City are not outstanding, but rather less in the prefecture.Still, the highest temperature ever1994We observed 8 ℃ on August 16th, and the average maximum temperature in August reached 38.7 ℃.Extremely hot dayIt is not uncommon for observing to be observed, and the heat in the daytime is severe.Relative humidity is also high in Japan, but on the other hand, there are few "Jime hot days" advocated by the Japan Weather Association.However, because the minimum temperature is relatively lowTropical nightIs rare and it is easy to spend the morning and night.
Nagano Local Meteorological Observatory1889Due to the fact that meteorological observations have been made since then and the environment of the observation dew field is good.Japanese Meteorological AgencybyEast JapanIt is one of the calculation points of the average temperature of.
Maximum number of summer days-124 days (1933(Showa 8))
Maximum number of summer days-71 days (1914(Taisho 3)
Most hot days-22 days (1994)
Maximum number of tropical nights-5 days (1994)
Maximum number of winter days-143 days (1943(Showa 18) Cold weather year)
Most days in midwinter-33 day (1945(Showa 20) Cold weather year)
Climate of Nagano Local Meteorological Observatory (1981–2010)
Month
1
2
3
4
5
6
7
8
9
10
11
12
Years
Highest temperature record

° C

(

° F

)
18.1
(64.6)
22.5
(72.5)
24.4
(75.9)
30.8
(87.4)
34.2
(93.6)
35.6
(96.1)
37.9
(100.2)
38.7
(101.7)
36.3
(97.3)
32.2
(90)
26.2
(79.2)
22.0
(71.6)
38.7
(101.7)
Average maximum temperature

° C

(

° F

)
3.5
(38.3)
4.7
(40.5)
9.5
(49.1)
17.3
(63.1)
22.5
(72.5)
25.7
(78.3)
29.1
(84.4)
31.0
(87.8)
25.6
(78.1)
19.2
(66.6)
13.0
(55.4)
6.8
(44.2)
17.3
(63.1)
Average daily temperature

° C

(

° F

)
−0.6
(30.9)
0.1
(32.2)
3.8
(38.8)
10.6
(51.1)
16.0
(60.8)
20.1
(68.2)
23.8
(74.8)
25.2
(77.4)
20.6
(69.1)
13.9
(57)
7.5
(45.5)
2.1
(35.8)
11.9
(53.4)
Average minimum temperature

° C

(

° F

)
−4.1
(24.6)
−3.8
(25.2)
−0.8
(30.6)
4.9
(40.8)
10.5
(50.9)
15.8
(60.4)
20.0
(68)
21.3
(70.3)
16.9
(62.4)
9.7
(49.5)
3.1
(37.6)
−1.6
(29.1)
7.7
(45.9)
Minimum temperature record

° C

(

° F

)
−17
(1)
−16.4
(2.5)
−14.6
(5.7)
−6.5
(20.3)
−1.8
(28.8)
3.9
(39)
10.2
(50.4)
10.7
(51.3)
5.5
(41.9)
−1.9
(28.6)
−11.4
(11.5)
−15.2
(4.6)
−17
(1)
Precipitation amount mm (inch)
51.1
(2.012)
49.8
(1.961)
59.4
(2.339)
53.9
(2.122)
75.1
(2.957)
109.2
(4.299)
134.4
(5.291)
97.8
(3.85)
129.4
(5.094)
82.8
(3.26)
44.3
(1.744)
45.5
(1.791)
932.7
(36.72)
Snowfall cm (inch)
98
(38.6)
82
(32.3)
27
(10.6)
3
(1.2)
0
(0)
0
(0)
0
(0)
0
(0)
0
(0)
0
(0)
2
(0.8)
45
(17.7)
263
(103.5)
Average days of precipitation

(≥0.5 mm)

13.0
11.5
12.0
9.2
10.0
11.4
13.1
9.8
11.7
9.1
8.6
10.4
129.8
Average number of snowfall days
22.9
19.6
8.2
0.6
0.0
0.0
0.0
0.0
0.0
0.0
0.9
10.8
63
% (I.e.
78
74
68
61
64
70
74
72
74
75
76
77
72
Average monthlyDaylight hours
127.2
131.3
168.5
198.3
207.3
162.2
168.8
204.3
141.7
152.4
139.1
135.6
1,939.6
Source 1: Science chronology
Source 2:Japanese Meteorological Agency (Average value: 1981-2010, extreme value: 1888-present)[3][4]
Climate of Nagano Local Meteorological Observatory (1961-1990 average)
Month
1
2
3
4
5
6
7
8
9
10
11
12
Years
Average maximum temperature

° C

(

° F

)
3.1
(37.6)
4.2
(39.6)
8.6
(47.5)
17.1
(62.8)
23.3
(73.9)
25.0
(77)
28.7
(83.7)
30.5
(86.9)
24.9
(76.8)
18.5
(65.3)
12.6
(54.7)
6.4
(43.5)
16.8
(62.2)
Average daily temperature

° C

(

° F

)
−1.2
(29.8)
−0.5
(31.1)
3.0
(37.4)
10.4
(50.7)
15.7
(60.3)
19.6
(67.3)
23.5
(74.3)
24.8
(76.6)
19.9
(67.8)
13.1
(55.6)
7.2
(45)
1.7
(35.1)
11.5
(52.7)
Average minimum temperature

° C

(

° F

)
−4.9
(23.2)
−4.3
(24.3)
−1.5
(29.3)
4.8
(40.6)
10.0
(50)
15.3
(59.5)
19.8
(67.6)
20.9
(69.6)
16.3
(61.3)
8.8
(47.8)
2.7
(36.9)
−2.1
(28.2)
7.2
(45)
Source: Science Chronology
Land use
The land area by land area in 2008 was as follows.
Paddy field --38.36 km2
Field --78.71 km2
Ikenuma --0.33 km2
Forest --323.85 km2
Residential land --61.67 km2
Others --133.24 km2
Total --730.83 km2
Adjacent municipalities
* Nagano Prefecture, except for Myoko City in the north.
population
DID The population ratio is 67.7% (2015 census).
Region
Region
It consists of 14 provinces and 52 districts (all of the following populations are:2020May 10Current estimated population.
Nagano District (Population 218,667)
ShinonoiDistrict (population 41,489)
MatsushiroDistrict (population 16,913)
WakahoDistrict (population 12,026)
KawanakajimaDistrict (population 27,587)
Nakatsu district
Mikuriya district
Kawanakajima district
KohokuDistrict (population 34,021)
NaniaiDistrict (population 1,450)
ShinsaraDistrict (population 1,882)
ToyonoDistrict (population 9,356)
TogakushiDistrict (population 3,306)
OnisatoDistrict (population 1,265)
OokaDistrict (population 886)
Shinshu Shinmachi district
NakajoDistrict (population 1,661)
Large print
Line
Or row
Sa line
Row
Na row
Is line
Line
Ya-wa line
History
The current city area of ​​Nagano is ancientShinano country OfMizuuchi-gun,Takai-gun,Hanashina-gun,SarashinaStraddles.Still located in Nagano CityZenkoji TempleIt is,642It was relocated from the current Iida city, and after the relocation, it became the gate town of Zenkoji TempleNorth country roadIt has functioned as a post town.
war
The area around Nagano City has been an area where wars have occurred intermittently since ancient times.Yoshinaka KisoNeighboring powerful tribes are divided into two groups to launchWakasatoIt is a prelude to the Genpei War that fought near (Ichimura).Battle of IchiharaAlso happened.After that, he led a large army from Echigo to suppress the launch of Yoshinaka Kiso.Mr. castleWas repelled by Shinonoi YokotaBattle of Yokota KawaraAnd so on.
Ran of the Middle AgesThen, I will serve the remnants of Mr. HojoMr. SuwaSynchronized withMr. Hoshina(Hoshina) and Mr. Shinomiya (Shinomiya Shinomiya) are uprising.Turbulencefollowed byNorthern and Southern DynastiesThe dispute between the lords of the country split into two factions, and theseGuardian,Kanto areaThe battlefield was set in the city and nearby areas without following the orders of.
Shinano guardian was appointed by the Ashikaga Shogunate and entered ZenkojiMr. OgasawaraIs Shinonoi DaitoUppercase rebellionTorn and fled back to the cityBattle of OtoAlso happened.The guardianBattle of Urushidahara(Nakagosho) Killed in actionGuard stationThesodPut inMr. OgasawaraHowever, he was in conflict due to internal conflict over his successor.
Even in the Warring States period, for exampleShingen TakedaとKenshin UesugiFought a total of 12 times in 5 yearsBattle of KawanakajimaHappened.It was caused by the collapse of Mr. Oda who destroyed Mr. Takeda.Tensho Miho no RanDue to the influence of such factors, the rulers of the four counties of Kawanakajima changed rapidly, and the city area and neighborhood were devastated.
Edo period and disasters
Sanada Tokugawa ShogunateBy the life of(I.e.からKaizu CastleToTransferAndMatsushiro DomainAsMeiji RestorationSurvived until.However,1742ToChikuma RiverCaused a great flood and recorded a water level of 6.4 meters in Naganuma (near the boundary with the former Toyono Town).Full of waterIt is called.Other1847May 5ToZenkoji earthquakeOccurs and in the neighborhoodIiyamaApproximately 1 people were killed, including damages such as.
From the Meiji Restoration to World War II
Matsushiro uproarfollowed byNakano riot(1870In December), he ruled the former Shogunate territory and the former Hatamoto territory, but was burnt down and burned down, killing prefectural officials.After all, in July 12 in Nagano VillageSaikataji TempleToNagano prefectural officeAs a result, the temporary government building was relocated and the prefectural administration was started.July of the same yearAbandoned DomainThe name of the Matsushiro clan was changed to Matsushiro prefecture, and the governor of the Sanada clan moved to Tokyo as a Kazoku. In November, Matsushiro prefecture was incorporated into Nagano prefecture, and governed Minochi, Takai, Kamitakai, Hanishina, Chiisagata, and Saku districts.
In addition,1876ToAndAzumi-gun, Tsukama-gun, Suwa-gun, and Ina-gun, which were under Tsukama prefecture, were also incorporated into Nagano prefecture, and Nagano became the prefectural capital, triggered by the fire burning of the Tsukama prefectural office.In NaganoMunicipal systemWas enforced1897That is.
In 1944Matsushiro UndergroundAlthough it was created and started construction,1945Was abandoned due to Japan's defeat in JapanGHQEntered the occupation rule of.
2th century after World War II
1954The first ofGreat Showa mergerSo, the surrounding local governments were incorporated into Nagano City.further,1966Nagano City was newly established in the second major merger of Showa.
On the other hand,1959The Chikuma River flooded the area, leaving 71 dead and missing and more than 2 flooded houses.Also,1985ToMounted groundLarge inLandslideA disaster occurred, including 26 deaths and 60 completely destroyed houses.Besides this,Matsushiro Earthquake SwarmThere was also an earthquake such as.
After the 21th century
Nagano city2005と2010In addition, the surrounding local governments were absorbed and merged.This is the so-called Great Heisei Consolidation.
In 2019,Typhoon 19Due to the heavy rain caused by the river, the bank of the Chikuma River broke, causing flooding and flood damage.AkanumaNagano Shinkansen rolling stock centerThe water level was 4.3 meters in the vicinity[5].
History
Municipal systemAbout the history before the enforcementKamisui District,Sarashina,Hanashina-gun,KamitakaiSee also
1601(Keicho6 years)- Mizuuchi-gunNagano Village-Hako Shimizu Village-Nanase Village-Hirashiba Village Zenkoji TempleIt was made a territory.
Meiji4July 2 (Old calendar)(1871May 3) --Nagano Village, Minochi DistrictNakanoChanged to the jurisdiction of.
April 4-Hakoshimizu-mura, Minochi-gun changed to the jurisdiction of Nakano Prefecture.
Meiji 4 YearJuly 6 (Old calendar)(1871May 8) --Nakano Prefecture relocated the prefectural office to Nagano Village, Minochi DistrictNaganoRenamed to.
1876(9th year of Meiji)May 5 --Minochi DistrictQ Gosho Village-Gondomura-Nanase VillageMerged,Tsuruga VillageRenamed as.Nagano-cho, Minochi-gun merged with Hakoshimizu-mura.
1879(12th year of Meiji)May 1 --In Nagano PrefectureCounty, town and village organization lawDue to the enforcement of, Nagano-cho, Minochi-gun, Tsuruga-mura,Koshimura-Wife family village-Mosuge Village Kamisui DistrictChanged to affiliation.
1881(14th year of Meiji)May 6 --Kamiminochi-gun Tsuma-kamuraMinaminagano TownIs renamed.
1881 (14th year of Meiji)May 11 --Kamiminochi-gun KoshimuraNishinaganochoIs renamed.
1885(18th year of Meiji)May 2 --Tsuruga-mura, Kamiminochi-gunTsuruga TownIs renamed.
1889(22th year of Meiji)May 4 - Municipal systemWith the enforcement of, with the area of ​​Nagano-cho, Nishi-Nagano-cho, Minaminagano-cho, Mosuge-mura and part of Tsuruga-cho (excluding Nanase and Imachi)Nagano TownWas launched.

The rest of Tsuruga Town (Nanase and Imachi) is Kamiminochi DistrictSerita VillageBecame part of.

1897(30th year of Meiji)May 4 --Nagano-cho, Kamiminochi-gun enforces the city systemNagano cityWas established (No. 1 in Nagano Prefecture, No. 43 in Japan).
1923(Taisho12 years)May 7 --Kamiminochi DistrictYoshida Town-Serita Village-Miwa Village-Komaki VillageIncorporated.
1954(Showa29) April 4-Kamiminochi-gunChaoyang Village-Furusato Village-Yanagihara Village-Wakatsuki Village-Asakawa Village-Naganuma Village-Amori Village-Otagiri Village-Imoi Village-Mamejima VillageIncorporated.
1966(41)May 10 - Nagano city·Shinonoi City-SarashinaKawanakajima Town-Kohoku Village-Shinsara Village-Kamisui DistrictNaniai Village-Hanashina-gunMatsushiro-KamitakaiWakaho TownMerged,Nagano cityWas launched.
2005(Heisei17 years)May 1 - Kamisui DistrictToyono Town,Togakushi Village,Kinasa Village,and,SarashinaOoka VillageIncorporated.
2010(22) January 1-Kamiminochi-gunShinshu Shinmachi-Nakajo VillageIncorporated.
Nagano and Zenkoji
The place name "Nagano Village" is中 世It seems to be seen from the end.
Current Nagano CityOaza NaganoIn Ue Nagano and Shimo Nagano,Oaza Nishi NaganoNishi-Nagano, Sleeve Nagano, Naka-NaganoFine printIs left, and "Nagano" is the currentShinshu UniversityIt seems to be the name of the place that called the gently sloping land from the vicinity of the Faculty of Education to the vicinity of the approach to Zenkoji.
From the end of the Middle Ages to the early modern period, "Nagano Village, Minochi District" is roughly equivalent to the present Nagano, Nagano City.1601(Keicho6 years), the countyHako Shimizu Village,Nanase Village,as well asMiwa VillagePart of (soonHirashiba VillageChanged to)Zenkoji TempleIt was made a territory.
Hako Shimizu Village1875Merged with Nagano Town in (Meiji 8), Nanase Village1876Became a part of Tsuruga Village in (Meiji 9)Tsuruga TownTo Nagano Town, Miwa Village1889In (Meiji 22), Miwa Village and Hirashiba Village1889(Meiji 22)Amori VillageAfter that, all of them now belong to Nagano City.Of Nagano Village, the approach to the south of Zenkoji isMonzen-choAs well asNorth country roadBecause it was the route ofPost townEven as it developsCity areaConversion (Town).The urbanized area andMatsushiro DomainTsumashina Village (currently Nagano City), which was also urbanized adjacent to this in the territoryOaza Minaminagano)andGondomura(Currently Nagano CityLarge character TsurugaAs a general term for the entire town, including each part of)Zenkoji Town(Or "Zenkoji-juku") has come to be called.As a result, it was understood that "Nagano Village" refers to the rural area in the northwestern part of the village excluding "Zenkoji Town" and the precincts of Zenkoji Temple.
However, the official village name on the land survey book is "Nagano Village" including the area of ​​Zenkoji Town, and it remains as it is.Meiji RestorationIt came later.In other words, "Zenkoji Town" was originally a part of "Nagano Village", and "Zenkoji Town" was not renamed to "Nagano Village" after the Meiji era, but "Zenkoji Town" was changed to "Nagano Village". It was not the old name.
Administration
Mayor
Successive mayors
Successive mayors[8]
代
Name
Inauguration date
Retirement date
Remarks
Election
1
Hachiroemon Sato
May 1897, 30
May 1899, 32
2
Suzuki Koemon
May 1899, 32
May 1905, 38
May 1905, 38
May 1911, 44
3
Gen Makino
May 1911, 44
May 1917, 6 (Taisho 6)
May 1917, 6 (Taisho 6)
May 1921, 10 (Taisho 1)
4
Koji Mita
May 1921, 10 (Taisho 4)
May 1921, 10 (Taisho 12)
5
Bensaburo Maruyama
May 1922, 11 (Taisho 4)
May 1926, 15 (Taisho 4)
May 1926, 15 (Taisho 4)
March 1930, 5 (Showa 4)
March 1930, 5 (Showa 4)
March 1934, 9 (Showa 4)
6
Kiyosuke Nanasawa
March 1934, 9 (Showa 5)
March 1934, 9 (Showa 7)
7
Fujii Iuemon
March 1934, 9 (Showa 12)
March 1937, 12 (Showa 5)
8
Tadae Takano
March 1937, 12 (Showa 10)
March 1941, 16 (Showa 10)
9
Kuraji Ishigaki
March 1941, 16 (Showa 10)
March 1942, 17 (Showa 4)
Die
10
Tadae Takano
March 1942, 17 (Showa 4)
March 1946, 21 (Showa 4)
March 1946, 21 (Showa 6)
March 1946, 21 (Showa 11)
Public election (former Nagano City)
11
Kusaemon Matsuhashi
March 1947, 22 (Showa 4)
March 1951, 26 (Showa 4)
March 1951, 26 (Showa 4)
March 1954, 29 (Showa 11)
12
To Kurashima
March 1954, 29 (Showa 12)
March 1958, 33 (Showa 12)
March 1958, 33 (Showa 12)
March 1962, 37 (Showa 12)
13
Tadao Natsume
March 1962, 37 (Showa 12)
March 1966, 41 (Showa 10)
Unemployed in the middle of the term due to the establishment of new Nagano city due to the merger (winning in the subsequent mayoral election of new Nagano city)
Public election (currently Nagano City)
1
Tadao Natsume
March 1966, 41 (Showa 11)
March 1970, 45 (Showa 11)
He was re-elected for the first time since the establishment of the new Nagano City in 1966, and served for two terms (three terms including the former Nagano City era).
March 1970, 45 (Showa 11)
March 1973, 48 (Showa 10)
2
Masayuki Yanagihara
March 1973, 48 (Showa 11)
March 1977, 52 (Showa 11)
March 1977, 52 (Showa 11)
March 1981, 56 (Showa 11)
March 1981, 56 (Showa 11)
March 1985, 60 (Showa 11)
3
Tasuku Tsukada
March 1985, 60 (Showa 11)
October 1989, 11
October 1989, 11
1993 (Heisei 5)/11/10
1993 (Heisei 5)/11/11
1997 (Heisei 9)/11/10
1997 (Heisei 9)/11/11
2001 (Heisei 13)/11/10
4
Shoichi Washizawa
2001 (Heisei 13)/11/11
2005 (Heisei 17)/11/10
2005 (Heisei 17)/11/11
2009 (Heisei 21)/11/10
2009 (Heisei 21)/11/11
2013 (Heisei 25)/11/10
5
Hisao Kato
2013 (Heisei 25)/11/11
Incumbent
Environmental business
As of 1995, Nagano Prefecture had a garbage recycling rate of 17.0%, the second highest level among all prefectures in Japan at that time.[9][10]..Against this background, Nagano City has been working on environmental issues for the 6th time.Japan's environmental capital contest to create a sustainable communityparticipated in.
Parliament
Nagano City Council
Number of people: 39 people
Term: March 2019, 10-March 1, 2023[11]
Chair: Eimasa Koizumi (Nagano City Council Shinyukai)
Vice-chairman: Haruo Miyazaki (Nagano City Council Shinyukai)
Parliamentary name
Number of seats
Member name (◎ is representative)
Nagano City Council Shinyukai
19
◎ Keimitsu Mitsui, Kaoru Nishiwaki, Shoichi Hakoyama,Great unreasonable, Hideo Kato, Toshiaki Aoki, Atsushi Sakurai,
Kazunari Wada, Atsushi Kanazawa, Hideki Tezuka, Tetsuya Kitazawa, Kazuhiko Ichikawa, Sho Wakabayashi,
Kohei Matsuda, Toshiaki Nishizawa, Eimasa Koizumi, Haruo Miyazaki, Sayuri Terazawa, Yoshinao Kobayashi,
Japan Communist PartyNagano City Council
6
◎ Hiromi Nonomura, Kiyoshi Kurosawa, Shinichi Takizawa, Shigeru Takeuchi, Koji Abe, Kumiko Sato
Reform Nagano Citizen Net
6
◎ Shigemori Matsuki, Miyuki Toho, Nozomi Kamakura, Yoichi Suzuki, Admission to Salt, Yukio Nunome
KomeitoNagano City Assembly
5
◎ Mari Kondo, Shingo Horiuchi, Hideo Katsuyama, Hideo Matsui, Hideko Kobayashi
Independent
3
Fumiko Kobayashi, Kazuma Koizumi, Tatsuto Kurano
meter
39
Nagano Prefectural Assembly
Constituency: Nagano City / Kamiminochi District Constituency
Number of people: 11 people
Term: March 2019, 4-March 30, 2023
Voting Date: July 2019, 4
Number of voters on the day: 330,530
Voting rate: 41.39%
| Candidate name | Comment | age | Affiliated party | Old and new | Number of votes obtained |
| --- | --- | --- | --- | --- | --- |
| Koji Kato | This | 47 | Komeito | 新 | 14,812 vote |
| Masataka Nishizawa | This | 47 | LDP | Now | 14,556 vote |
| Tatsufumi Kazama | This | 57 | LDP | Now | 11,740 vote |
| Kiyoshi Suzuki | This | 71 | LDP | Now | 11,418 vote |
| Hiroaki Hattori | This | 74 | LDP | Now | 11,347 vote |
| Yoko Takashima | This | 50 | Independent | Now | 11,310 vote |
| Akiko Wada | This | 59 | Japan Communist Party | Now | 10,081 vote |
| Yoshitoshi Mochizuki | This | 50 | Independent | 新 | 9,462 vote |
| Uzuhashi Shigeto | This | 66 | Constitutional Democratic Party | Now | 9,292 vote |
| Kiyoshi Ikeda | This | 64 | Independent | 新 | 8,580 vote |
| Norihisa Yamaguchi | This | 58 | Japan Communist Party | Now | 8,447 vote |
| Atsushi Kanazawa | drop | 56 | Independent | Now | 6,934 vote |
| Yasushi Nomoto | drop | 46 | Independent | 新 | 6,866 vote |
House of Representatives
Nagano 1 Wards
Election district:Nagano 1 Wards (Nagano City (excluding the former Ooka Village, Toyono Town, Togakushi Village, Kinasa Village, Shinshu Shinmachi, and Nakajo Village),Suzaka,Nakano,Iiyama,Kamitakai,Shimotakai District,Shimizu District)
Term: March 2017, 10-March 22, 2021
Number of voters on the day: 432,700
Voting rate: 57.38%
Nagano 2 Wards
public agency
Administrative agency
Nagano North Pension Office
Nagano Minami Pension Office
Judiciary
裁判 所
Facility
Policemen
Headquarters
Police box
Nagano Chuo

Gondomachi Police Box (Gondomachi, Nagano City)
Nagano station square police box (Minamiishidocho, Nagano City)
Wakasato Police Box (XNUMX-chome, Wakasato, Nagano City)
Amori Police Box (Amori, Nagano City)
Wakamatsucho police box (Wakamatsucho, Nagano City)
Miwa Police Box (XNUMX-chome, Miwa, Nagano City)
Yoshida police box (XNUMX-chome, Yoshida, Nagano City)
Yanagimachi Police Box (Yanagimachi, Nagano City)
Wada police box (Higashiwada, Nagano City)
Tohoku Police Box (Tomitake, Nagano City)
Wakatsuki Odori Alternate (Wakatsuki Tojo, Nagano City)
Mamejima Police Box (Mamejima, Nagano City)
Toyono Town Police Box (Toyono, Toyono Town, Nagano City)
Shinshu Shinmachi Police Box (Shinshu Shincho Shinmachi, Nagano City)

Nagano Minami

Shinonoi station square police box
Kawanakajima police box
Kohoku police box
Matsushiro police box
Office
Nagano Chuo

Naniaiko (Nagano City Naniaiko)
Imoi Representative Office (Sakura, Nagano City)
Watauchi Police Box (Wakahowatauchi, Nagano City)
Hoshina Police Box (Wakahoshina, Nagano City)
Kawada Representative Office (Wakahokawada, Nagano City)
Togakushi Police Box (Togakushi Toyooka, Nagano City)
Kinasa Station (Kinasa, Nagano City)
Nakajo Station (Nakajo, Nagano City)

Nagano Minami

Kyowa Police Station
Shinri police box
Shiozaki police box
Shinsara police box
Ooka Police Box
Fire
Headquarters
Fire department
Central Fire Department (1108-4 Asahimachi, Nagano)
Tsuruga Fire Department (Oaza Tsuruga 1730-2)
Shinonoiai Fire Station (Shinonoikai 690)
Matsushiro Fire Department (1774 Nishiderao, Matsushiro Town)
Shinmachi Fire Department (Shinshu Shinmachi Rihokari 48)
Branch office
Center

Amori (2-31-5 Amorikoichi)
Naniaiki (Naniaiki 508-4)
Iizuna (Oji Ageya 2471-3129)
Kinasa (Kinasahikage 2887-7)

Tsuruga

Wakatsuki (Large character Wakatsuki Tojo 1095-1)
Yanagihara (Large character Yanagihara 2551-1)
Eastern part (Oaza Minaminagaike 299-17)

Shinonoi

Sarahoku (722-1 Otsuka, Aokijima Town)
Shiozaki (Shinonoi Shiozaki 4158)

Matsushiro

Wakaho (Wakahowatauchi 7634)
Medical
Main hospital
Health center

The only municipality in the prefecture aloneHealth centerTo install,Public health center.
library
Main library
post office
Collection and delivery post office
Non-delivery post office
Cultural facility
Meeting facility
Museum / Memorial
Nagano Olympic Memorial Arena
Museum
Hito Museum Makoto Ueno Print Museum
Science museum
Zoo
Botanical garden
Chausuyama Natural Botanical Garden
Main theater
Exercise facility
Main ski resorts
Other
Office
It is the only municipality in the prefecture that has its own Tokyo office.
Foreign relations
Sister city/affiliated city
Domestic
Customer attraction promotion partner city
foreign
sister city
Friendship city
Education
University
National
public
private
Junior college
public
private
Vocational school
public
private
OKA Gakuen Total Design Academy
Shinetsu Information College 21 Renaissance Academy
College of Careers

Nagano school
Kyowa school

Toyono College of Technology
Nagano Nursing College
Nagano School of Business
Nagano Red Cross Nursing College (Scheduled to close in March 2022)
Nagano Art College
Nagano Business Academy
Naganodaira Seigakuen
Nagano Law College
Nagano Cooking Confectionery College
Nagano Barber Beauty College
Ohara AcademyNagano school

Ohara Bookkeeping Information Business Medical College Nagano School
Ohara Sports Public Service College Nagano School
College of technology
National
high school
Prefectural: 12 schools (9 regular courses, 3 vocational courses)
Prefectural high schools in Nagano Prefecture have "Nagano Prefecture" in front of the school name.
City: 1 school (1 vocational school)
private: 6 schools (6 regular courses)
Junior high school
National: 1 school
City: 25 school
private: 4 school
primary school
Special school
Nagano Special Education School
Nagano Deaf School, Nagano Prefecture
Nagano Blind School, Nagano Prefecture
Transportation
Nagano City has a population of about 60 in the metropolitan area.Car societyIs progressing, but as a medium-sized local city in JapanPublic transportationCommuting to work and school is popular, and during the morning and evening rush hours, train stations and bus stops are crowded with many commuters and students.for that reasonShin-Etsu Main LineIs seen to operate with 6 cars during the morning rush hour, and even on the Nagano Nagano Line at short intervalsCommuter type vehicleIn addition to being operated by, as a measure against congestion due to commutingNagano StationToAutomatic ticket gateIs installed.In addition, in the route busKawanakajima BusIs from Nagano StationMatsushiroIn the meantime, we are taking measures for commuting, such as operating a "commuting liner" with a reserved seat system.[13].
Train
The lines of three companies, East Japan Railway Company (JR East), Shinano Railway, and Nagano Electric Railway, pass through the city.
East Japan Railway(JR East)
New transportation system / LRT concept
2011On December 12, under the joint name of the chairman of the residents' self-government council in the five districts along the lines of Matsushiro, Wakaho, Shinonoi, Kohoku, and Kawanakajima, we request the introduction of LRT utilizing the site after the abolition of the Nagano Electric Railway Yashiro Line.petitionWas submitted to the Nagano City Council and was unanimously adopted at the December regular meeting of the Nagano City Council on December 12 of the same year.In response to this, Nagano City consulted with the city's traffic countermeasures council, and at the new transportation system introduction study group, LRT andNagano Station-Matsushiro StationWe conducted a survey on the introduction of a new transportation system during the period.
Based on the results of the "Nagano City New Transportation System Introduction Possibility Survey" conducted from May 2013, 5 to June 29, 6, the Nagano City Transportation Countermeasures Council announced on February 21, 2014, the old Yashiro Line. 2 routes planned excluding (Nagano Station- Zenkoji Temple, Nagano Station- Wakatsuki housing complex, Nagano Station- Watauchi Station, Nagano Station- Matsushiro, Nagano Station- Shinonoi Station) Profitability and difficulty of project implementation (Nagano Station, which has the longest business section considered by the city-In the case of the Shinonoi Station route, the project cost borne by the city is 172 billion yen, and the annual operating cost is 6. Estimating the average fare per person, which is estimated to be 4000 yen, is 1 yen for LRT.BRTIt is necessary to consider BRT in the medium term, and to deepen the study in the future based on the transition to LRT after considering future demand stimulation and technological innovation in the long term. There was.
After that, in the "Interim Report on the Introduction of New Transportation Systems" released on July 2014, 7, "LRT requires a large-scale investment, but there are business benefits that exceed the investment. "Situation where it does not come" ("A fairly high fare setting for continuous operation" or "A considerable number of tourists (currently 30 people in the Matsushiro area, 60 million people)" is required) The condition is "a large increase in the population along the railway line or a large increase in tourists using LRT" or "the government bears all the deficit", but both were evaluated as unlikely.[14].
bus
Transit Bus
道路
Highway national road
General national road
Prefectural road(part)
Other major roads
Economy
While agriculture is also carried out in Nagano City, there is also a manufacturing industry, and there are various industries including those related to the tourism industry.
Industrial composition ratio
1th industry
2th industry
3th industry
Specialty
Commercial
Main commercial facilities around Nagano Station
Main downtown area
Major companies with headquarters functions in the city
Mass media
FM Nagano TheMatsumotoThe head office is located in Nagano City, but the other stations are headquartered in Nagano City.
Newspapers and news agencies
Local newspaper
National newspaper / block paper
broadcast
tv set
* TVRemote control key IDPosted on the channel.In Nagano City, TV and FM radio generally receive radio waves from the Zenkojidaira relay station.

Cable TV
A cable TV station whose service area is Nagano City (excluding some areas).Internet connection services and TV stations are available in addition to Nagano Prefecture's terrestrial broadcasting stations (NHK, SBC, NBS, TSB, abn).Television Tokyo Channel 12, Ltd.Retransmit (key station).Radio stations are FM stations in Nagano prefecture (NHK-FM, FM Nagano, FM Zenkoji), as well as in the Kanto region.TOKYO FM(Key station) andJ-WAVERetransmit (key station).

radio
NHK Radio 1 (Nagano 819 kHz)
NHK Radio 2 (Nagano 1467 kHz)
NHK FM broadcast (Utsukushigahara 84.0 MHz, Zenkojidaira 85.7 MHz)
Shin-etsu Broadcasting (Nagano 1098 kHz)
Nagano FM Broadcasting Branch office: Nagano CityMinami Chitose(Utsukushigahara 79.7 MHz, Zenkojidaira 83.3 MHz)
FM Zenkouji Headquarters: Nagano CityNitta Town(Nagano 76.5 MHz)
FM Zenkouji is a community FM broadcasting station that covers the Hokushin region centered on Nagano City.
* In addition, depending on the location, you can listen to AM stations in the Kanto region all day.AM stations in the Tokai / Kansai region can be heard only at midnight.
Tourism
Sights and historic sites
Temple/Shrine
Historic site
Old house
Former Yokota Family Residence: Important Cultural Property[33]
Former Higuchi Family Residence: City-designated cultural property[34]
Former Kinbako House: City-designated cultural property[35]
Nearby Tourist Spots
XNUMX selections
Mountains / valleys
Museums, art galleries, memorials
Around Shinshu Matsushiro
MatsushiroIs called Little Kyoto in ShinshuMatsushiro DomainCastle town.
Olympic facility
Other
Festivals and events
Main Saijiki
Turn the bottle
Flower festival
Iizuna Fire Festival
Zenkoji Obon Festival, Zenkoji Gokaicho
Shinshu Shinmachi Cooling Tournament
Kawanakajima Battleground Festival
Sports team
baseball
サ ッ カ ー
Futsal
basketball
Origin/related celebrities
Pre-modern person
Politics
Business world
Legal world
Academia / education
Social science
natural Science
literature
art
sub culture
Entertainment
News agency
Music
Sports
Other
Works set in Nagano City
footnote
注 釈
Source
References
外部 リンク
Administration
Live camera