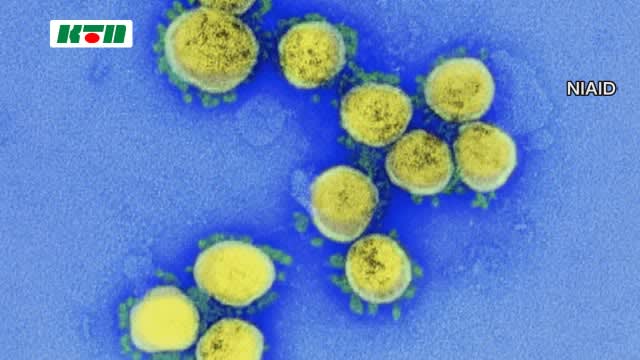 写真 
[Breaking news] Seven people, including students, are newly infected with the new coronavirus in Nagasaki Prefecture
 
If you write the contents roughly
There are 3 people in Sasebo City, 2 people in Nagasaki City, and 1 person each in Matsuura City and Saza Town.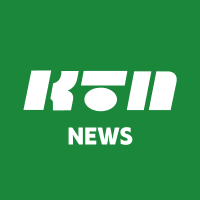 KTN TV Nagasaki
"TV Nagasaki" (Fuji TV affiliate) news account. We will send you the latest news about Nagasaki Prefecture.
---
Wikipedia related words
If there is no explanation, there is no corresponding item on Wikipedia.
Sasebo
Sasebo(Sasebo, Sasebo[1]) IsNagasakiIn the northern regionCity.
In the central city of northern Nagasaki, in NagasakiNagasakiSecond after,KyusyuThen the 9th[2]Has a large population inCore cityas well as the Public health centerHas been designated.
Edo PeriodAfter that, it was a farming and fishing village,Meiji EraTo enter theNavy OfGuardian officeWas established, and since then it has developed into a shipbuilding and military port town.Even now after the war, the Maritime Self-Defense ForceSasebo baseas well as the US Navy Sasebo Base in JapanIs located and is an important base for maritime defense.
In addition,Saikai National ParkIs specified inKujukushimaAnd Japan's largestTheme parkIsHuis Ten BoschIt is also a tourist city represented by. The city area was old when the municipal system came into effectHigashisonogi-gunSasebo[3][4]Part of the former Higashisonogi District, due to the subsequent mergerKitamatsuura-gunPart of the area is included in the city limits.NagasakiSince it is far from, the economic zone is different.
Geography
To the northwest of the Kyushu region and north of Nagasaki Prefecture,Kitamatsuura PeninsulaThe area from the base of Noto to the central and southern part of the peninsula is the main city area. The location is about 50km north-northwest of Nagasaki City (the shortest distance by land is about 60km). It faces the sea in the west, southwest, and south of the city, and in the east of the city.SagaBorders with the prefectural border. Also,2006ToGoto IslandsFormer Kitamatsuura-gun at the northern endUku TownDue to the merger with, the range of the city has expanded to remote islands.・
Although it is not as good as Nagasaki City, it features a townscape with many slopes. Since the mountains are approaching to the central city area in the central part of the city,BicycleIs rarely used. Midwestern part of the cityAiura districtAnd southernHaiki districtThere is also a city area.
The sky above SaseboMt. Eboshidake・ As represented by Kujukushima, it is also a crossroads for migratory birds that travel north, south, east and west.[5][6].
(I.e.
dam

Shimonohara Dam, Yamanoda Water Source Pond, Kawatani Dam, Rolling Stone Dam, Equivalent Dam, Koda Dam, Okamoto Reservoir, Uku Dam
islands
climate
Annual average temperature is 17.8 ℃, annual precipitation is 1853.0mm (2019)[8].. The records in the history of observation are as follows.
Temperatures are generally high throughout the year, even in winterTsushima CurrentDue to the influence of, it is rare that the temperature drops below 0 degrees, and there are many cloudy days. Between the Pacific Ocean type and the Sea of ​​Japan typeclimateIt is a type.
rainy seasonThe period is long, it is hot and humid, and there is a lot of rainfall. Due to the torrential rain from the rainy season to summer, flood damage has occurred repeatedly.It has the fewest sunny days in Kyushu throughout the year, with one-third of the year raining more than 1 mm and half rainy or cloudy. .. However, due to the topography, the water supply situation is difficult for the amount of precipitation.1994 Of6 droughtIn, water supply was restricted for about 7 months over the next year and in almost the entire city area at that time.
typhoonIt is an area where typhoons are often damaged due to the location of geographical conditions that often serve as paths.HeiseiIn a period1991(3) of JulyTyphoon 19And September 2006 (Heisei 18)Typhoon 13Then, a typhoon is landing.
Climate of Sasebo Special Area Meteorological Observatory (Hizukushimachi, Sasebo City, altitude 4m)
Month
1
2
3
4
5
6
7
8
9
10
11
12
Years
Highest temperature record

° C

(

° F

)
20.3
(68.5)
22.4
(72.3)
24.5
(76.1)
28.4
(83.1)
31.7
(89.1)
36.2
(97.2)
37.6
(99.7)
38.0
(100.4)
35.2
(95.4)
33.0
(91.4)
27.2
(81)
23.9
(75)
38.0
(100.4)
Average maximum temperature

° C

(

° F

)
10.5
(50.9)
11.7
(53.1)
15.1
(59.2)
19.6
(67.3)
23.8
(74.8)
26.5
(79.7)
30.1
(86.2)
31.8
(89.2)
28.7
(83.7)
24.0
(75.2)
18.5
(65.3)
12.9
(55.2)
21.1
(70)
Average daily temperature

° C

(

° F

)
7.0
(44.6)
7.8
(46)
11.0
(51.8)
15.3
(59.5)
19.7
(67.5)
23.0
(73.4)
26.8
(80.2)
28.0
(82.4)
24.8
(76.6)
20.0
(68)
14.4
(57.9)
9.2
(48.6)
17.2
(63)
Average minimum temperature

° C

(

° F

)
3.6
(38.5)
4.1
(39.4)
7.2
(45)
11.3
(52.3)
15.8
(60.4)
20.0
(68)
24.4
(75.9)
25.2
(77.4)
21.8
(71.2)
16.4
(61.5)
10.5
(50.9)
5.7
(42.3)
13.8
(56.8)
Minimum temperature record

° C

(

° F

)
−4.9
(23.2)
−6.1
(21)
−3.9
(25)
−0.4
(31.3)
5.7
(42.3)
11.6
(52.9)
14.2
(57.6)
17.1
(62.8)
10.0
(50)
4.8
(40.6)
0.4
(32.7)
−3.3
(26.1)
−6.1
(21)
Precipitation amount mm (inch)
63.4
(2.496)
81.1
(3.193)
120.7
(4.752)
152.9
(6.02)
171.1
(6.736)
328.9
(12.949)
342.2
(13.472)
255.4
(10.055)
195.6
(7.701)
98.6
(3.882)
101.6
(4)
77.5
(3.051)
1,989
(78.307)
Average days of precipitation

(≥0.5 mm)

10.2
9.4
11.2
10.4
9.7
13.7
12.9
11.4
10.1
6.9
8.8
9.2
123.8
% (I.e.
63
62
63
66
70
78
79
76
71
65
66
62
68
Average monthlyDaylight hours
111.5
128.2
167.2
183.2
197.2
128.2
165.6
209.0
177.6
188.6
142.1
122.0
1,922.9
Source:Japanese Meteorological Agency (Average value: 1991-2020, extreme value: 1946-present)[9][10]
Adjacent municipalities
Nagasaki
Region
population
Place name
As of April 2010, 4 town names have been set up.[11].. The place name in the old city isPlace name in Sasebo Cityreference. For other districts, see the page for each district.
Area classification
The following is the division based on the branch/administrative center of the city hall (Uku is the only administrative center since August 2012).
History
The current center of Sasebo City used to be a suburb of neighboring Hirado City and Matsuura City.Meiji EraThe history as a military port city began when two warships carrying Heihachiro Togo visited Sasebo for investigation.afterwards,Old NavyfourMilitary portAs one of (Yokosuka, Kure, Sasebo, Maizuru)Guardian officeWas placed, and since then it has developed as a base for maritime defense.A submarine aircraft carrier that is rare in historyIraq 401Was built at Sasebo Arsenal.In addition, the second battleship Yamato-class battleship, which was the largest warship in the world at that time.MusashiHas called at the port only once for construction work.
Changes in administrative areas
Meiji
Yamaguchi Village[← Yamaguchi Village/Shin Tamura],Nakazato Village,Minase Village,Onomura,Yuzuki Village[← Yukimura/Satomimura],Kuroshima Village,Sachihara Village,Yoshii Village[← Yoshida Village/Fukui Village],Osamura,Hiramura,Kamiura Village,Eye Village[← Nagasakamura/Inocho Village],Kamachi Village(ShishimachiMura)
Taisho
Showa
Heisei
Administration
Municipal
Mayor
Mayor election results
Until April 2019, 31 executive electionUnified local electionsIs being done in.
Execution on April 2007, 19
*Number of voters on the day: 205,202 Final voting rate: 66.81% (vs. +6.58pts)
| Candidate name | age | Affiliated party | Old and new | Number of votes obtained | Voting rate | Recommendation/support |
| --- | --- | --- | --- | --- | --- | --- |
| Tomonaga Norio | 58 | Independent | 新 | 68,809 vote | 51.1% | Liberal Democratic Party / Komeito |
| Nichiro Noguchi | 62 | Independent | 新 | 59,631 vote | 44.3% | |
| Masao Maekawa | 61 | Independent | 新 | 6,268 vote | 4.7% | |
Execution on April 2011, 23
*Number of voters on the day: 210,633 Final voting rate: 60.19% (vs. -6.62pts)
| Candidate name | age | Affiliated party | Old and new | Number of votes obtained | Voting rate | Recommendation/support |
| --- | --- | --- | --- | --- | --- | --- |
| Tomonaga Norio | 62 | Independent | Now | 100,442 vote | 79.2% | |
| Masao Maekawa | 65 | Independent | 新 | 22,793 vote | 17.9% | |
Execution on April 2015, 23
No vote (winner: Norio Tomonaga)
Execution on April 2019, 31
*Number of voters on the day: 205,114 Final voting rate: 50.11% (vs. -10.08pts)
| Candidate name | age | Affiliated party | Old and new | Number of votes obtained | Voting rate | Recommendation/support |
| --- | --- | --- | --- | --- | --- | --- |
| Tomonaga Norio | 70 | Independent | Now | 78,313 vote | 78.2% | |
| Takaharu Tanaka | 75 | Independent | 新 | 21,877 vote | 21.8% | |
Administrative organization
Mayor's Department
General Affairs Department
Port Department
Environment Department
Agriculture, Fisheries and Commerce Department
Planning Department

Uku Administration Center

Civic life department

Branch offices (16 locations in the city)
Board of education

Sasebo City Boys' Science Museum
Central public hall
District public halls (23 locations in the city)
Wide area administration
Fire
Health and welfare
保健
Sasebo City Central Health and Welfare Center (Sasebo City Health Center / Sasebo City Welfare Office)[17]
Medical
Sister cities/partner cities
Prefectural government jurisdiction
Prefectural North Promotion Bureau --However, the Ministry of Health (prefectural north health center) is not under the jurisdiction. Because Sasebo City Public Health Center is set up.
Sasebo Children / Women / Persons with Disabilities Support Center
Policemen
National politics
National defense
1883(Meiji16 years)Heihachiro TogoMajorIs a Navy warshipNo. XNUMXVisited with a survey team as a natural good portMilitary portSasebo, which became one of the four major guardianship offices since the establishment ofKorean Peninsula,Mainland ChinaIt was an important base as a military port of the Imperial Naval Base. In the olden days, it was called "Yaminato" because of its leaf-like shape and Sasebo's letters. From that).Second World WarAfter thatJapan Ground Self-Defense Force,JMSDFOf each schoolU.S. ArmyThe base was set up. Even now, at Sasebo PortSDF OfDestroyer, US military ships are seen, and many foreigners and SDF officers in uniforms are seen in the town.
International organization
UN designated port (US Navy Sasebo base port)
Deployed to Sasebo from overseas, visited aircraft carrier, battleship
Thailand

(December 2019, 4)
(December 2019, 4)
legislation
City council
Fixed number: 33 (Number of members as of September 2020, 9: 12)
Term: November 2019th, 5 (Reiwa 3st year)-November 2023th, 5 (5th year of Reiwa)[18]
Chair: Nobuyuki Sakiyama (LDP Citizens' Meeting)
Vice Chair: Yuji Yamaguchi (LDP Citizens' Meeting)
| Parliamentary group | Number of seats | Member name (◎ is representative) |
| --- | --- | --- |
| LDPCivic council | 19 | ◎ Hiroyuki Matsuo, Fujimaru Tayama, Daichi Tsuru, Ryuichiro Tsunoda, Yuta Hashinoguchi, Hato Kubo, Katsu Hagiwara, Masanori Kitano, Hirohiro Yamashita, Kenji Nagayasu, Kojiro Minato, Yuji Yamaguchi, Nobuyuki Sakiyama, Kenji Hayashi, Tetsushi Omura, Minoru Tanaka, Shunhiko Kusatsu, Takamichi Nagano, Hiromichi Ichioka |
| Civic club | 7 | ◎ Kenichi Shibayama, Toshiya Matsuo, Hidetoshi Kuno, Hideto Nagata, Shigeru Onohara, Tsutomu Furuya, Takayoshi Yamashita |
| Komeito | 4 | ◎Hiroshi Morita, Takeo Miyajima, Fumiko Sato, Katsushi Otsuka |
| Japan Communist Party | 1 | ◎ Noriaki Oda |
| Walking party | 1 | ◎ Kyoko Miyata |
| meter | 32 | |
*The ordinance was revised on September 2012, 9, and the fixed number was changed from "27" to "2015" from the city council election on April 4, 26.[18].
Nagasaki Prefectural Assembly
Constant number: 9 people
Election district: Sasebo CityKitamatsuura-gunConstituency
Term: April 2019, 31 (Heisei 4)-April 30, 2023 (5 years of Reiwa)[19]
| Representative name | Parliamentary name | Number of wins |
| --- | --- | --- |
| Daisuke Miyajima | All Nagasaki | 2 |
| Norihiro Miyamoto | Komeito | 1 |
| Hiroshi Yamashita | LDP | 1 |
| Fumio Mizoguchi | Liberal Democratic Party/Prefectural Assembly | 5 |
| Tomoko Yamada | Reform 21 | 4 |
| Yoshimura Hiroshi | Liberal Democratic Party/Prefectural Assembly | 3 |
| Masahiro Sotoma | LDP | 4 |
| Tanaka Patriotic | Liberal Democratic Party/Prefectural Assembly | 7 |
| Noriko Tsutsumi | Reform 21 | 1 |
House of Representatives
industry
Major companies with headquarters
Fishery:
Red seabreamThe catch of2015405 tons, ranked fourth in Japan[20]. TorafuguAquaculture yield of2014673 tons, ranked fourth in Japan[21].
Industrial
SSKKnown asSasebo Heavy Industries[22]Represented byshipbuildingThe industry is the main industry.Osa districtIs the largest manufacturer of food extracts in JapanAriake JapanThere is a factory.
Commercial
The longest straight line in JapanYokkamachi-MikkachoArcade is oldShopping districtUnusually, it still flourishes as the center of the city. It is crowded with many people regardless of weekdays and holidays, and even among the 20 cities, it is said to be "the most lively shopping district in Japan", and it is visited by shopping district unions from all over the country. Also,Shutter townIt is also known as a local city that is making various efforts to prevent it from becoming an urban area.YOSAKOI Sasebo Festival,Glitter festivalYou can see the movement in various places, such as holding.
2001ToSasebo StationWas renewed as an elevated station,Harbor(Whalese Wharf) and its surroundingsFresta SASEBOStation building likeArcus SASEBO(Multipurpose hall)RedevelopmentIs progressing. In addition, the redevelopment of Mitsugacho has been promoted since 2007 (Heisei 19), and the redevelopment is now completed, and apartments are built around the arcade.
Main shopping street
tourism
Was the center of the tourism industry in SaseboHuis Ten Bosch TheBubble burstWas greatly affected by the decrease in tourists, and the initial capital investment was huge, making it difficult to pay off debts.2003ToCorporate rehabilitation lawI had no choice but to apply, but after that, there are signs of a resurgence based on a new concept. BesidesSaikai National Park OfKujukushima,YumiharidakeEtc. are also important tourism resources.
Kujukushima was certified as a member of the "Most Beautiful Bay Club in the World" (Headquarters: France) (April 2018, 4).
"TourismSee also section
Financial institution
Bold type represents a financial institution with its head office in Sasebo City.
post office
No pick-up and delivery station
Education
University
public
private
Junior college
private
College of technology
National
Special school
high school
Prefectural
private
Junior high school
Prefectural
City
private
primary school
City
private
Compulsory education school
City
Transportation
aviation
To Nagasaki AirportSeibu bus OfExpress busとJumbo taxi(9-seater, reservation required) is in operation. Directly to Saga AirportPublic transportThere is no. Besides this,Fukuoka AirportToExpress Bus"SaseboSome of the flights are stopped. Since there is no big difference between the time required and the fare for the limited express bus to Nagasaki Airport, there are many citizens and tourists who use Fukuoka Airport, which is often advantageous in terms of the number of flights and fares.
Train
列車
Hakata(Fukuoka City) Is limited to "GreenIs running once every hour. The trainHaikiAtHuis Ten BoschIn some cases, it is connected with. The location of the prefectural officeNagasakiToOmura LineRapid via "Seaside linerIs in operation (once in the early 2000s)NagasakiContact limited express "SieboldWas in operation, but now it has replaced this Sea Side Liner).
Long time agoTokyo,KansaiConnect withnight TrainAs,1999Until MayExpress train with sleeping berths"さ く ら"But,2000Sleeper limited express until MarchDawnWas operated in the form of being combined with the Nagasaki formation, but the regular trains that directly connect to Honshu were completely abolished at the end of the abolition of the Sasebo formation of "Akatsuki", and as of 2013, trains arriving and departing in Sasebo city. All operate only within Kyushu.
Railway line
bus
Express Bus
General route bus
From 1927Sasebo Municipal Transportation Bureau(Sasebo Municipal Bus) was operating in the city, but it was abolished on March 2019, 3, and the remaining routes at the time of abolitionSaihi Motor,Sasebo BusWas transferred to each.
Saihi Motor --From Sasebo CityNagasaki Airport,Hirado City, Saza-cho, Kitamatsuura-gun,Matsuura,Higashisonogi-gunKawatana Town,SagaUreshino City,Imari City,Nishimatsuura DistrictArita TownIn addition to the routes leading to, it has a route network in almost the entire city.
Sasebo Bus --The former Sasebo City Transportation Bureau operated routes on consignment, but after the abolition of the bureau, some routes will be taken over as consignment operations by Saihi Motor.
Uku sightseeing bus --In UkushimaAbolished alternative bus.
Taxi
OK taxi (former Union taxi), king taxi, international taxi,Sasebo taxi(Blue cab), Sasebo sightseeing taxi, Shiroyama taxi, Shinwa taxi, Seibu taxi, Seven taxi, Sanko Daiichi Kotsu (Sasebo sales office, former Eboshi taxi), Tenjin taxi, Tenman taxi, Motomachi taxi, Lucky car
道路
Sasebo Chuo IC - Saza ICThere is a free section between them.
Sasebo Minato IC TheTakeo JCTYou can go in and out only in the direction.
General national road
Prefectural road
Main local road
Port
Tourism
Sightseeing spot
Historic site
obsidianBecause it is also a production areaPaleolithicMany ruins have been discovered. The oldest in the world, especially important and recognized as an important national and prefectural historic siteEarthenwareWas excavatedSenfukuji cave, Conducted the quest for life estimation based on relics for the first time in JapanIwashita Cave,MicrolithBecame the chronological standard for the manufacturing method ofFukui caveCan be mentioned. In the Shikamachi areaGravestoneConcentrateOnodai dolmensThere is.
Yayoi Period As a historical site ofAiura RiverIn the plain from the downstream of the river to the estuary, with the national highway bypass construction and highway construction,Shitanda RuinsHave been discovered one after another. On the remote island of Takashima, the story of maritime trade during the primitive periodMiyanomoto RuinsHas been discovered.
Kofun period The historic sites of the area include the Miyanomiya district, the Haiki district, and the Egami district in the south.sarcophagusSmall and simpleOld tombHas been found in four places. Even the largest Onitsuka Tumulus is about 4m in diameter. The nearby Tebojin Kofun has a burial mound destroyed and a sarcophagus exposed. The Mishimayama burial mound had pits, but many sarcophagus were added later, and it served as the center of the grave. The Matsugasaki Tumulus has not been excavated, and future research is awaited.
There are not many medieval historic sites left.Spectacle rockThe cliff of buddhaKukaiThere is a legend that it was carved, but in realityEdo PeriodIt is regarded as a work of. WhenFukuishi KannonThe main deity ofGyokiThere is no legend that Gyoki came to Sasebo, though there is a legend that it is a work of. In addition, in various parts of the cityIdeological thoughtBecame popular at that timeKyozukaHave been discovered. In addition, stupas made of stone from various parts of western Japan are also found in the Tawaraura Peninsula.
Sengoku period , Many castles were built in the city. Among the influential Dojo residences are Endo's Noboriburi Castle, Utsunomiya's Renwakan, and Hario's Kotai Castle.Matsuura PartyAs the castle of the lord belonging toMatsuuraThe residence of Takebe Castle, Daichian Castle,Iimori CastleIn particular, the castle of Mr. Matsuura, who had a fierce battle over the hegemony of Mr. Matsuura Hirado and the Kitamatsuura Peninsula, has been relatively well developed and excavated. In addition, at the time of the rule by Mr. Hirado Matsuura after departing Mr. Matsuura,Junta OmuraTo prepare for the northMatsuura ShinnobuThe castles Idehira Castle and Hirota Castle that were built by are actually battlefields of both parties, and many battlefields and legends remain. In addition, the castle in the cityEdo ShogunateSet byOne Country One Castle OrderIt was all abandoned by.
The heritage of modern times is relatively large.Hirado returnIs a residential road in many sections, and was used for stone pavement and key type town divisions in the Haiki district, the memorial of Wakizaki Ichirizuka, the legend of the left stone, and the lord's dormitory.Ego Honjin ruinsEven now, you can remember the old times everywhere. AlsoBakumatsuSince many foreign ships came to Japan, the Takagozaki shiphouse was set up in Takagozaki even in Sasebo.
In the field of agriculture,Aiura RiverIn the basin, basin irrigationRice terracesMaintenance of the Aiura RiverSasebo River・The mouth of the Hiu RiverHayaki SetoOn the coastReclamationThe business was promoted. An example of the former is Gotani Pond, and an example of the latter is Ogata Nitta. In particular, the embankments and sluices at Ogata Nitta are still in use at the time of completion. AlsoMikawachi wareThe Ruins of Kimonomoto Kiln, which was an early workshop, are also remains of that time.
As a historical site that conveys the lifestyle of samurai at that timeKusumoto HayamaThere is an old house.
In the Meiji era,Sasebo Guard OfficeWas established and was involved in the Navy and related industries only for Sasebo, which flourished as a Navy town.Modern heritageThere are many.
Among the water supply facilities, there are the Okamoto Reservoir, which was a renovation of a reservoir in the Edo period, and a decompression well of a water pipe, the city's first earth dam mountain water source and water purification plant, and an equivalent dam which was mobilized by the US POWs for repair.
Port facilities are scattered in the Hirase area, Tachijin area, and the dry area.brickBuildings are still maintained and managed by the US Army, the Self-Defense Forces, and private warehouse operators.
NavyHario Transmission StationWas installed in the coastal areas such as Takagozaki and KiushizakiarmyHeavy artillery regimentSasebo fortressBatteryTrace,Yumiharidake-Mt. EboshidakeNavy installed on the summit of the surrounding areaHigh angle gunThere are still some abandoned battlefields such as turrets.
Former Navy Sasebo Guardian Memorial HallThere are many buildings related to the Navy, such as, and Suisha, the former Sasebobashi balustrade.
Haiki StationIs the first railroad in the prefectureKyushu RailwayOpened as the last station ofSasebo LineとNagasaki Main Line(AfterOmura Line) Was emphasized as a branch station. The station building, which has been handed down from the time of opening,Engine districtBrick water tower used inTurntableAnd so on.
Sachihara district TheCoal mineBecause it prospered in the former Matsuura Coal Mine Office of a brick-laying Western-style building and for horse-drawn carriages and oxcarts that carry coalSasagawaAnd masonry installed in many of its tributariesArch bridgeThere are still many left.
Kuroshima Catholic ChurchIs also a symbol of the island of faith, Kuroshima.2018In 7 monthNagasaki and Amakusa region latent religious relation heritageAs a part of "Kuroshima Village"world HeritageRegistered in.
Theme park/museum
leisure
Eboshidake Kogen Resort Sports Village
Nagasaki Prefectural Sasebo Youth World
Nagasaki Prefectural Sachihara Shonen Nature House
Spa
Sachihara hot spring
Kaka Onsen
Event/Festival/Event
local specialty
Agricultural and marine products
Processed goods
Traditional crafts
People from Sasebo
★ is the deceased
Political / economic
Yuichi Ishibashi(Director, Itoyama Bank)
Kunio Egashira(OriginalAjinomotoPresident/Chairman, FormerKeidanrenVice Chairman) ★
() () ()
Tetsuro Koda(Akatsuki(Co-founder/Former President)
Hiromi Nakamura(OriginalLDPMember of the House of Representatives, former president of Saihi Motor Co., Ltd.: From Ekyo Town
Yukiyuki Harada(Japan McDonald'sRepresentative Director, Chairman and CEO of the company
Tadataka Hayakawa(Former Liberal Democratic Party member of the House, constituency is Saitama prefecture)
Shozo Mashima(Japan Communist PartyFormer member of the House of RepresentativesFukuoka prefectural assemblyMember of parliament)
Kuro Matsuda(Former Liberal Democratic Party member of the House of Representatives): Born in the former Ekaicho ★
Matsunaga Mari(i-modeDeveloper)
Kikuichiro Yamaguchi(政治家) OriginalChairman of the House of Representatives, Honorary citizen. ★
Eiko Emi(LDP member of the House of Councilors,Parliamentary Vice-Minister of Health, Labor and Welfare, Doctor)
Kanno Yamanouchi(Ministry of Foreign AffairsEconomic Affairs BureauLong, originalPrime Minister Secretary)
Harumi Umeda(OriginalMinistry of Land, Infrastructure, Transport and TourismRailway stationLong, originalJapan Travel Agency(President)
Academic
Mitsuhiro Nakao(Mathematician, Professor Emeritus of Kyushu University, Professor of Waseda University, Principal of Sasebo National College of Technology)
Seiichiro Seno(Historian, Professor Emeritus, Waseda University)
Shigeo Yoshitomi(Political scientist, Professor Emeritus, Osaka City University)★
art
An actor
Voice actor
singer
モデル
talent
Kazumi Kotobuki (Kyushu New Comedy, Chair)
Idol
作家
manga artist
announcer
Others
Legal profession
Sports
volleyball
水 泳
baseball
Horse racing
Bicycle race
boxing
basketball
wrestling
Senor Lopez (Real Luca Libre MC)
総 合格 闘 技
Fictional character
Yousuke Kadomatsu - Manga"ZipanguThe protagonist of.
Tsukioka Ren Bell-Characters from the game "Idol Master Shiny Colors".
A celebrity who is not from home but has a relationship
Foreign talent group visiting Sasebo
Works set in Sasebo
Including works where only the location was performed.
TV drama
Other TV programs
Novel
movies
Music
Anime cartoon
ゲーム
Others
footnote
References
Japan Remote Island Center Edition "Japan Island Guide SHIMADAS"ISBN 4931230229
Kadokawa Japan Place Name Dictionary Compilation Committee, "Kadokawa Japan Place Name Dictionary 42 Nagasaki Prefecture," 1987 ISBN 9784040014203
Related item
外部 リンク
Administration
Tourism
For Wikitravel,SaseboThere is a travel guide about.
Wiki Voyage hasSasebo

(English)

There is travel information about.
Local information site
Others
Sasa Town
Sasa Town(Sazacho) isNagasakiNorth of,Kitamatsuura PeninsulaLocated in the southwestern parttown.Kitamatsuura-gunBelong to.
Geography
It is located about 15km north of the center of Sasebo City.The town area is about 6.5km east-west and about 8.0km north-south, and there is a mountain range that runs from Niradake to Mutahara in the same town on the eastern border, and the Eri Mountains run from Bligahara on the western border to Washiodake on the northern border.Also, during this time,SasayaA vertical valley () called is formed,Kunimiyama(Sasebo CitySachihara Town) Is the second longest in the prefecture with a length of 21.5kmSasagawaFlows from northeast to southwest, along which plains open up and form agricultural areas.
In addition, there is Kibatani in the east and Shikatadani in the west, and the water joins the Sasa River.Although the coastline is extremely short, Sasa Port is the only gateway to the sea in Honmachi.
Kitamatsu coalfieldLocated in the area, until the 40sCoal mineProspered as a town of.
Town areaMatsuura RailwayNishikyushu LineandNational Route 204Is passing,2011(Heisei23 years)9ToNishikyushu ExpresswaySaza ICHas started operation, and due to the convenient transportation to Sasebo city, in recent years Sasebo cityBed townThe character as is strengthening.
Great Heisei mergerAs a result, each neighboring town[1]Is allSaseboDuring the transfer to Saza-cho, Saza-cho continued its independent town system and became a terrain surrounded by Sasebo City except for the southwestern coastline.
Mountains: Washiodake, Niradake, Odake, Jotsujiyama, Furukawadake, Konoyama, Mekuragahara, Mutabaru
Rivers: Sasa River, Kiba River, Shikata River, Fusuko River, Ichise River, Eri River, Takaiwa River, Kanda River
Ports: Sasaura, Sasa Port
climate
The average annual temperature is around 17 degrees Celsius, the average humidity is about 65%, and the average annual rainfall is in the 1,900 mm range.[2].
Adjacent municipalities
As mentioned above, all the neighboring towns and villages were incorporated into Sasebo City from the early Showa period to the Heisei period, so now the areas other than the coastal areas are excluded.SaseboIt is surrounded by.
It used to be adjacent to the following towns and villages.
Region
population
Place name
FreeIs an administrative area.In Saza Town1953(Showa 28) Under the name of exemption until MarchLarge printIt was named (Sasa / Ichise), but in April of the same year it abolished the large letters.[4][5].
[Notation example]
Saza-cho Oaza Hontabarumen → Saza-cho Hontabarumen
Saza Town Oaza Ichinosemen → Saza Town Ichinosemen
Old Oaza Sasa

Ishikobamen
Ichibamen
Okitamen
Kuchiishimen
Kuribayashi Men
Kouramen
Kobamen
Shikata exemption
Susaki Men[6]
Nakagawara noodles
Noyorimen
Hasuwamen
Hiranomen
Furukawamen
Hontabarumen
Mukaekobamen

Former Oaza Ichise

Ichinosemen
Erimen
Oshigemen
Kaizemen
Kamogawa Men
Kodamen
Kakuyama exemption (Tsunoyamamen)[7]
Matsusemen
Yaguchimen[8]
Land display
Real estate registrationThe notation method of the location name (place name) described in the title part "land display" of the register in is as follows.
Below, × isLarge printName, ○ isFreeName, △ isFine printRepresents a name.
Until March 1953: Sazamachi Oaza ×× ○○ Exemption △△ (or Sazamachi ×× ○○ Exemption △△)
Current display: Saza Town ○○ Exemption △△
In addition, in Saza TownLot areaIs "exempt".
Neighborhood association
1943The ward system was changed in (Showa 18) to "tribeThere were 29 villages set up.1981(Showa 56) The current "Neighborhood associationThe name was changed to ", and as of April 2012, 24 neighborhood associations have been established.[9].
The name of the neighborhood association and the name of the exemption do not always match[10].
範 囲
Neighborhood association
Southern[*1]
沖田[*2], Kuchiishi, Sasa Minami[*3], Higashimachi, Nishimachi, Yoshinoura, Sato, Shinmachi, Yotsuibi,
Water supply, beach reception, bank reception, Masaru, Kiba, Senbon[*4]
North[*5]
Ichise, Wakasa[*6], Eri, Oshige, Kamogawa, Kanda, Sazanka[*7],
Kakuyama[*8], Matsuse, north[*9], Kuribayashi, Shikata, Noyori, Satoyama, Furukawa, Chuo-dori
Others
Mutahara[*10], Rainbow Village[*11]
History
Prehistory/Ancient
In the mountainous areas of the townGravestone[11],Old tomb[12]Remains.Traces of people's lives can be seen in this town area from ancient times.
From ancient times to modern timesRegulatory countryBelowHizen countryMatsuura-gunThere were two villages, Ichinose Village (both Ichinose Village and Ichinose Village) in the northern part of the current town area, and Sasa Village in the southern part.[13].
中 世
Kamakura PeriodThe place name of "Sasa" appears in the document.Masakazu3 years(1314), A resident of Sazaura, Hizen Province, goes around the obedience to the draft Chinzei High School.ZhenxiThe content of the proceedings was written in[14]. Also,Eitoku4 years(1384)ofMatsuura PartyRebellionThere is a related article in the letter of consent, Mr. Sasa[15]You can see the name of "Mamoru Nagato" in the item of[16].

As mentioned above, the place name of "Sasa" already existed around the middle of the Middle Ages, but the origin of the place name is unknown.However, in the areaOral traditionAccording to the theory, the plains in the southern part of Saza Town are in the early modern period.ReclamationPreviously海(SasaPu), Due to the action of the Sasa River and the topography (narrow rivers, spread over the shore)砂 浜State of "sand", state of water surface "ripple", Etc.)bambooA kind of "SasaIt is said that the theory is derived from the fact that "" was prosperous.

From the latter half of the 15th centuryKitamatsuura PeninsulaThe battle for supremacy over the area becomes fierce.Even in the Saza town areaMr. Matsuura HiradoAnd Mr. Matsuura Aigamiura (Mr. Matsuura Soke) fought a battle.Above all1563In a battle called the Hansaka Battle (6th year of Eiroku), a monk in Saza played an active role, and an anecdote is told today.
The early modern period
In the Edo periodHirado DomainBelonged to.As part of the feudal affairsReclamationThe project will be carried out and the lower reaches of the Sasa River will be reclaimed (currently Hontabarumen, Okitamen, Kouramen, etc.).This area is called Oshinda and is one of the leading Hirado clan.Paddy field-ShiodaIt became a zone.From the middle of the Edo period to the Kitamatsuura Peninsula areacoalThe existence of this was confirmed, and it will develop as a coal-producing area after the Meiji era.
1751(Treasure calendarFirst year),Heki-gunOriose Village (laterHigashisonogi-gunOrize Village, CurrentSaseboMikawauchiFrom the district)potterMoved to Ichisemura and opened a kiln at Kamogawa[17]..In the late Edo periodOwariKasugai districtSeto Village (currentAichiSeto City) Potter,Katoshi Kato 磁器Entered Hizen Province to learn the manufacturing method.1804(cultureAt the end of the first year), he visited the Fukumoto family in Kamogawa, Ichisemura, and from the following year he will practice there for two years.After that, Tamikichi returned to Seto with the porcelain manufacturing method he learned.Seto wareContributed to the revival of.Today, Tamikichi is a seto ware磁祖Is praised.
1813(10 years of culture) At the beginningTadataka InoLanoSurveyingThe corps enters Sasa.Hirado returnIt passes through the Ichisemura Eri Pass (Erimen) from the Sazamura Hansaka Pass (Kuchiishimen), which is a part of.On the way, there is a record that he stayed overnight at Ishidaya Heitaro's house in Furukawamen.[18], A stone monument of "Ino Tadataka Inn Ruins" is erected on the site of the current Ishidaya residence.
Modern times
After the Meiji era, the coal extraction business will begin in earnest.Incorporating modern technologyCoal mineThe company will open mines one after another, and a railway network for transporting coal will be established (Kansai Coal Mining Matsuura Coal Mine Dedicated Railway)[19],Sasebo Light RailSuch.AfterNational railwayMatsuura Line.CurrentMatsuura RailwayNishikyushu Line).To the middle of the Showa periodKitamatsu coalfieldIt is extremely prosperous as one of the best coal producing areas,Energy revolutionPushed by the waves, all the coal mines that existed in the town were closed by April 44.The population, which was about 4 at its peak, has fallen to just below 2, and the town is rapidly changing.DepopulationIt went on and on.
After the coal mine was closed, agriculture was the main industry, and cultivated land was improved.Land improvementBusinessBota MountainWork on residential land development, business attraction, and welfare policy.AlsoSaseboThe population has recovered to 10 by the 1s, partly due to the good transportation access to the center.
Meiji
1889(22th year of Meiji)

May 4 - Municipal systemWith the enforcement of 2 large letters 25 exemptionsMunicipalitiesEstablished as.The government office is set up in Oaza Saza Furukawamen.
May 7 --The first village mayor was elected.

1891(Meiji 24) --The population of the village as of 1891 according to the "List of Collected Properties" is 4,612 (male 2,312, female 2,300), and the number of units is 850.
Showa
Heisei
New town name:Sazanami Town
Merger date: April 17, 4
Changes in administrative areas
Administration
Town system
Successive village mayors and mayors
| Subrogation | Name | Inauguration | Resignation | Term of office | Remarks |
| --- | --- | --- | --- | --- | --- |
| 1 | Allegiance Yoshifuku | 1889/7 | 1890/9 | 1 year and 2 months | |
| 2 | Yoshisaburo Kawauchi | 1890/10 | 1898/2 | 7 year and 4 months | |
| 3 | Takeichiro Hisaya | 1898/3 | 1937/12 | 39 year and 9 months | |
| 4 | Hisaya Rokuzo | 1937/12 | 1946/11 | 8 year and 10 months | 1941, enforcement of town system |
| 5 | Fujinaga Genichi | 1947/4 | 1947/8 | 3 months | |
| 6 | Minoru Ono | 1947/10 | 1951/10 | 3 year and 11 months | |
| 7 | Hisaya Rokuzo | 1951/10 | 1963/4 | 11 year and 6 months | Honorary townspeople |
| 8 | Haruo Kikumoto | 1963/4 | 1987/4 | 24 | Honorary townspeople |
| 9 | Keiichiro Kiyohara | 1987/4 | 2003/4 | 16 | |
| 10 | Yasumasa Ose | 2003/4 | 2005/5 | 2 | Kosasa TownDue to the merger problem withrecallMay 5 resigned |
| 11 | Koji Seki | 2005/6 | 2009/6 | 4 | |
| 12 | Go Furusho | 2009/6 | - | In office | |
Town council
Saza Town Council Capacity 10
town hall
Saza Town Hall Main Office

1 floor

Resident Welfare Division-Residents'group, welfare group
Insurance Environment Division-Insurance Pension Group, Environmental Hygiene Group
Waterworks Division-Waterworks Group, Sewerage Group
Tax Division-Tax Team, Storage Team
Treasurer Room-Treasurer Group

2 floor

General Affairs Division-General Affairs Group (passportWindow), traffic safety team
Planning and Finance Division-Planning Group, Finance Group
Industrial Economy Division-Agricultural Administration Group, Commerce and Tourism Group
Construction Division-General Affairs Group, City Planning Group, Technical Group

3 floor

Congress Secretariat
audit

Saza Town Hall Annex
Saza Town National Health Insurance Clinic --Administrative group, medical group
Saza Town Health Counseling Center --Health promotion group
Saza Town General Welfare Center

Social welfare council
Regional Comprehensive Support Center
Wide area administration
oldSasebo Area Wide Area Municipal Area Association
Fire
Prefectural government
Prefectural assembly
Prefecture agency
Policemen
National politics
House of Representatives
public facility
Education / Culture
Exchange facility
Saza Town Public Hall / Working Youth Home
Saza Town Regional Exchange Center
hole
library
sport, leisure
Saza Town Gymnasium
Northern district gymnasium
Southern district gymnasium
Sasa Workers Comprehensive Sports Facility (commonly known as Sun Village Saza)

Indoor playground (tennis court / gateball field), outdoor tennis court, outdoor gateball field, multipurpose ground

Senbon Sports Park

Multipurpose ground, tennis court, outdoor pool

Self-study building
Sarayama Park

Family land[31], Ceramics Experience Center

Denden Park ☆ Saza
Saza Town Agricultural Experience Facility (former name: School Children's Farm)

Various experience farms, greenhouses, accommodation buildings, campsites, rice cookers, etc.
金融
post office
Sasa Post Office --Collect and deliver to areas where the zip code starts with 857-03 (entire area of ​​Saza Town)
Koura Post Office
Saza Matsuse Post Office
Honoura Post Office
Education
high school
Junior high school
Town
primary school
Town
About the closed elementary schoolList of closed elementary schools in Nagasaki # Kitamatsuura-gunSee.
Kindergarten
Town
Nursery
Town
Central nursery school
2nd nursery school
private
Saza Kanda Nursery School[32]
Sazanami nursery school
Other special training schools
Vocational development school
Transportation
Nearest airportNagasaki Airport.2007May 10Limited express bus that goes directly from the newly established Saza Bus Center (Seibu busService) is now in service.
Railway line
The central station is Saza Station.
In addition, "Masaru Station"" And the former Japanese National RailwaysUsunoura Line"Yotsuibi StationThere was, but on the Matsuura lineTrack changeBy 1945 at Masaru StationSaseboMoved to Hatanaka-san (now Mitsumachi), and Noyori station and Yotsuibi station were abolished.In addition, the Usunoura Line is affected by the closure of the coal mine.Deficit 83 lineIt was selected as a line and was discontinued in 1971.
Bus route
Except for the highway bus "Yutaka Liner"Saihi Motor(Saihi Bus) operates ("Sasebo"West Japan Railway, Nagasaki-SaseboNagasaki Transportation BureauJoint operation with).
Express Bus
Airport Limited Express Bus:Nagasaki Airport - Sasa Town
General route bus

Express: Sasebo City (Central)- Sasa Town --Sasebo City (Yoshii Town / Emukae Town) - Hirado City(Tahira Town / Central)
Sasebo City (Center)- Sasa Town --Sasebo City (Yoshii Town / Emukae Town)
道路
Industrial / Commercial
From the Meiji period to the middle of the Showa periodcoalIn the era of prosperity in the industry, there were many coal mine-related companies, from large companies to privately owned companies.As a prominent company operating in Saza TownNittetsu mining industry,Mitsubishi Mining,Sumitomo Mining, Nichiman Mining,Nicchitsu Mining,Nissan Chemical IndustriesThere is[33]..According to local magazines, the following coal mine names can be seen as the coal mines that existed in the town.
Ichinose Coal Mine (Ichinose Coal Mine), Eri Coal Mine, Omo Coal Mine, Odake Coal Mine, Daini Odake Coal Mine, Kamogawa Coal Mine, Kida Coal Mine, Kawazoe Coal Mine, Kanda Coal Mine, Koura Coal Mine (Makizaki Coal Mine), Kibayama Coal Mine (Kiba Coal Mine), Sasa Coal Mine, Satoyama Coal Mine, Shiiba Coal Mine, Shin Tajima Coal Mine, Suenaga Coal Mine, Takano Coal Mine, Nanzan Coal Mine, Nagiyama Coal Mine, Plain Coal Mine, Furukawa Coal Mine, Hokoku Coal Mine, Daini Maruo Coal Mine, Akinoura Coal Mine, Yoshinoura Coal Mine (Yoshinoura) Coal mine), Yoshimaru coal mine, Washio coal mine, and many others.
After the decline of the coal industry, agriculture became the main industry, and by taking advantage of the warm natural conditions, in the plains and mountainous areasPaddy riceCultivation,StrawberryEtc. are cultivated.In addition, the water quality of the Sasa River has been restored due to the closure of coal mines and the development of sewerage-related facilities, and in early spring.ShirouoFishing and ban on June 6st every yearSweetfishFishing is one of the traditions of Saza Town.
local specialty
Sweetfish
Shirouo
Tamikichi Monaka
Fumikiri bun
Major companies
Ariake Japan --Kyushu No. 2 Factory, R & D Center
Yamaki --Nagasaki Factory (former: Joymont West Kyushu Wing)
Main commercial facilities
Major commercial facilities that once existed
Famous places, historic sites, sightseeing spots, festivals, special events
Sights/historic sites/tourist spots
Ino Tadataka lodging site
Sasagawa
Saza Town Agricultural Experience Facility (former name: School Children's Farm) --From the hills on the premises and the summit of Odake nearbyKujukushima,Hirado IslandsBesides, depending on the weather conditionsGoto IslandsYou can hope for a part of.
Sarayama Park

City Setarayama kiln site (prefectural designated historic site)[17])
Gion

Raccoon dog dolmens (prefectural designated historic site)[11])
Kakuyama Tumulus[12]
Tokoji Temple
Toriya Castle Ruins[35] --On the summit site of Mt. JotsujiShrineRemains. (Currently: Saza Digital TV Relay Station)
Furukawadake Observatory

Furukawadake Promenade-You can see the outcrops on some mountain trails.

Kitamatsu coalfieldRemains-in various parts of the townCoal mine housing, Abandoned houses, wellhead traces, etc. remain.When taking a walk, be careful when entering private land and areas where there is a risk of collapse or collapse.
Matakeya Square
Mihashira Shrine
Three Human Bombs Corporal Kitagawa Memorial Hall
Festivals and events
Ekiden Tournament (Chonai Ekiden / Wakaayu Ekiden) --January
Shiro Festival-Early March
Jogging Festival in Raza-early March
Sarayama Festival-Early June
Summer Festival / Fireworks Festival-Mid-August
Kunchi --Autumn
Celebrity from Saza Town
Works set in Saza Town
theater
TV drama
Music
Computer games
Others
Introduction in the mass media
Miscellaneous notes
Saza Town is the name of the municipalityPunctuationOne of the (special symbols) "EachIs one of the few local governments that use[40].
Sources / references and media
Kadokawa Japan Geographic Names Dictionary 42 Nagasaki Prefecture
Local history of Saza Town
Saza Town Local Magazine
70th Anniversary of Town System Enforcement Handbook of Towns in Saza Town, Nagasaki 2011
A work commemorating the 70th anniversary of the enforcement of the town system "Memory travels to the future-with the coal mine and JNR Matsuura line-" (DVD)
footnote
^ Town overview Saza Town, Nagasaki Prefecture
^

70th Anniversary of Town System Enforcement Handbook of Towns in Saza Town, Nagasaki 2011 Document 48 pages

^ "Ichise" as a large character (former village name) seems to have disappeared, but at the summit of Mt. WashioGeographical Survey InstituteIs installedTriangular pointIs "IchisemuraIt still exists under the name of ".Detail isReference point results browsing serviceSee.
^ Nagasaki> Saza-cho, Kitamatsuura-gun --Japan PostIn the site of "SusakiNotated as "Men".
^ Nagasaki> Saza-cho, Kitamatsuura-gun --Japan PostIn the site of "TsuyamaNotated as "Men".
^ Nagasaki> Saza-cho, Kitamatsuura-gun --Japan PostIn the site of "YakuchiNotated as "Men".
^

70th Anniversary of Town System Enforcement Handbook of Towns in Saza Town, Nagasaki 2011 Documents 5-6 pages

^ Not limited to "1 exemption = 1 neighborhood association", there are areas such as Kouramen where there are many neighborhood associations within 1 exemption, and most of Minase exemption, Kanda exemption, and Hachiguchi exemption are combined in Kanda town. There are also areas where multiple exemptions are combined to form one neighborhood association, such as an association. 1 In areas where there are many neighborhood associations within the exemption, it is attached to the lower level of the exemption.Fine printIn many cases, place names that have been called since ancient times are used as the names of neighborhood associations.In addition, there are some neighborhood associations that have been newly established due to the development of residential land.
^ a b Saza-cho Tanukiyama branch stone tombs Nagasaki Prefecture Cultural Properties
^ a b Kakuyama Tumulus Tradition and History / Saza Town Board of Education
^ Old High Old Receiptsby.It is said that there were other villages such as Furukawa Village, Shikata Village, Kiba Village, Kanda Village, and Eri Village in the current town area, but all of them are thought to have been included in some of Saza Village and Ichise Village by the end of the Edo period. ..
^

"Ariura Documents" Saga Prefectural Historical Materials Collection Ancient Documents Volume 19

^ Owari OfclanSo, it produced famous military commanders during the Warring States period.Mr. SasaThere is no relation with (quickly).
^ Edited by Seiichiro Seno "Matsuura Party Related Historical Materials Volume 3』Page 61 (Google Books)
^ a b Ichise kiln ruins Nagasaki Prefecture Cultural Properties
^ Hirado Highway Nagasaki Highway ・ Main highways in Nagasaki Prefecture by surveying by Ino Tadataka
^ Nagasaki Notification No. XNUMX "A case of track survey to lay a light railway from Sechibaru-mura, Kitamatsuura-gun to Saza-mura』Nagasaki Prefectural Bulletin October 29, 10
^ July 1967 (Showa 42) Heavy rain in Sasebo Nagasaki Local Meteorological Observatory
^ Besides Saza TownKosasa Town,Sachihara Town,Yoshii Town OfSasagawa4 coastal municipalities. With the establishment of the "Saza-cho / Kosaza-cho Legal Merger Council" in November, it was virtually dissolved.In addition, Sechibaru-cho and Yoshii-cho were incorporated into Sasebo City on April 11, 2005, and disappeared as local governments.
^ ◆ Saza-cho / Kosaza-cho merger council ◆ National Diet Library Internet document collection and preservation business
^ Earthquake off the western coast of Fukuoka Prefecture on March 2005, 3 Fukuoka District Meteorological Observatory
^ Earthquake information Occurred around 2016:4 on April 14, 21 Kumamoto, Kumamoto Prefecture M26 Maximum seismic intensity 6.5 Japan Weather Association
^ Earthquake information Occurred around 2016:4 on April 16, 1 Kumamoto, Kumamoto Prefecture M25 Maximum seismic intensity 7.3 Japan Weather Association
^ Estimated seismic intensity distribution mapJapanese Meteorological Agency
^ "December 30 12th Regular Meeting Meeting Results (PDF)". Saza Town, Nagasaki Prefecture (September 2018, 12).

2019/1/13

Browse.
^ "To "leave" Saza-cho, the central metropolitan area". Nagasaki Shimbun (September 2018, 12).

2019/1/13

Browse.
^ "Joined Sasacho in "West Kyushu Sasebo Metropolitan Area" [Nagasaki]"(Japanese). FNN.jp Prime Online.

2020/3/19

Browse.
^ "Participation in "West Kyushu Sasebo Wide Area Metropolitan Area" Saza Town 12 cities and towns from the new year --Nagasaki Shimbun 2020/03/04 [00:00] Public] "(Japanese). Nagasaki Shimbun.

2020/3/19

Browse.
^ Sarayama Park Introduction of public facilities / Saza Town, Nagasaki Prefecture
* As of June 2017, some playground equipment has been banned due to aging.
^

Originally it was Municipal No. 3 Nursery School, but it was privatized in April 2011 (Heisei 23).

^ Information on major coal mines in Kyushu and Yamaguchi Prefecture National Diet Library Digital Collection
^ In 1989, a pool and a health land were added.Complex commercial facilityOpened as. Until the early 2000s, the site was open as one of the main venues during the summer festival (sponsored by Saza Town) held in August.In 8 after the bankruptcy of the parent companyAEON groupBecame a subsidiary and changed the store name.Even now that it has become Maxvalu, local residents and locals who know about the ten-odd years from the opening of the store to the change of the store name say,Saikai HelloOr just "HelloIs nicknamed ".
^ Toriya Castle Ruins Tradition and History / Saza Town Board of Education
^ Contemporary theater screening record detailed information Waseda University Theater Museum
* The reading kana described in the location reading column of the above link is incorrect, and it should be ".Sazacho"Culture".
^ "Reiko Sada Official Site Reiko Land". Reiko Sada is appointed as a support ambassador for Saza Town, Nagasaki Prefecture!.

2017/5/18

Browse.
^ Junichi Masuda (September 2004, 9). "15 times"(Japanese). Masuda's Aiming PowerGame Freak Co., Ltd.

2017/4/1

Browse.
^ In addition to Saza TownIshikawaNonoichi City,Chiba印 旛 郡Shisui Town3 cities and towns are applicable. (As of April 2017, 4)
Related item
外部 リンク