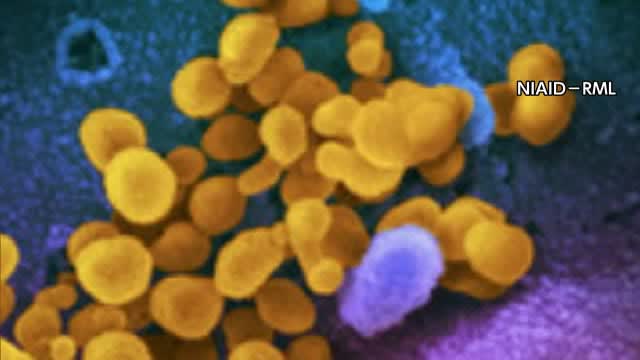 写真 
[Breaking news] New corona confirmed 7 new infections Toyama Prefecture
 
If you write the contents roughly
There are seven men and women in their 20s and 70s, two in Nanto City and one in Toyama City, Takaoka City, Uozu City, Himi City, and Oyabe City. 
On the 9th, seven new coronavirus infections were confirmed in Toyama prefecture. Men and women in their 7s to 20s, Nanto ... → Continue reading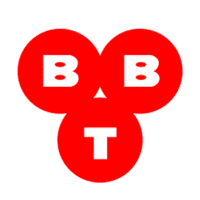 Toyama TV
"Toyama TV Broadcasting" (Fuji TV affiliate) news account. We will send you the latest news from Toyama Prefecture.
---
Wikipedia related words
If there is no explanation, there is no corresponding item on Wikipedia.
Uozu
Uozu(Uozushi) isToyamaLocated in the eastern part ofCity.
Overview
Uozu City is located about 22km northeast of the city of Toyama.Sea of ​​Japan(Toyama Bay) Is a city facing.
oldVietnamIs part of and onceHokuriku HighwayIt prospered as a post town, a port town in Toyama Bay, a castle town in Uozu Castle and other castle towns, a gate town of temples and shrines, and a commercial and industrial city.CurrentlyShinkawa regionIt is a core metropolitan areaUozu metropolitan areaIt is the central city of Toyama Prefecture and the 7th largest population in Toyama Prefecture.[1].
Much of the cityTateyama Kurobe GeoparkIs.The coastal areaThe most beautiful bay club in the worldFacing Toyama Bay, which is a member ofmirage,Firefly squid,Uozu buried forest(country'sSpecial Natural Monument) Is famous.Also, the fishing industry is thriving,North Sea FisheriesIt is the base of.Firefly squid is landedToyamaThe coast of Toyama Bay from to Uozu CitySpecial Natural MonumentIt is specified in.There are more stores in large suburban commercial facilities than in neighboring cities.Also,Ainokaze Toyama RailwaylineとToyama regional railwayBecause it is possible to transfer to the main lineTateyama Kurobe Alpine Route,Kurobe gorge railwayIt is an important point of transportation to tourist spots such as (trolley train), and there are many transfer passengers and accommodation facilities.
The name of the city changed from Omichi, Uodo → Odogaura → Odo → Ozu to the inhabitants of the time when Odogaura was called. As a result of the fishing method developed here by Mr. Takamado and Mr. Kuwa, who are able to eat a lot of fish, it is said that it is a fish producing area.1595(Bunroku4 years) It is derived from the fact that it became "Uozu" in April.[2]..Currently, it is "Uozu", but until immediately after the war, it was written as "Uozu", and in the past there was a time when "o" was pronounced "Uo", so "notation: There is a possibility that "Zu (pronounced: Uozu)" has changed to "Uozu".Some locals pronounce it "wow".In Romaji notation, it is UOZU instead of UODU.
The city's mascot character is "Miratan"so,2012Adopted by open call for participants to coincide with the 60th anniversary of the municipal organization[3].
City information
Basic data
Densely Inhabited District ( DID : 17)
Area: 4.28km2
Population: Approximately 1
Household: 6094
Area ratio: 2.1%
Population ratio: 35.5%
Population density: 3845.8
City emblem
The Uozu City Emblem is a concept based on the katakana "U", and the three sides of the "U" are the dramatic development of the city and the three great wonders of the city, the mirage, the buried forest, and the firefly squid. It is a representation and further symbolizes the three major beauty points of fraternity, sincerity, and health.The wave front represents a good port in the Sea of ​​Japan and has a sense of "tsu", and the wave shape is drawn in a circle to show the harmony and unity of the citizens. (Established in 32) (From Uozu City Hall) * The image attached to the special notes is only the city emblem, and the dimensions and position may differ from the actual flag.
City catch phrase
"Uozu, a city with a view of mirages"
Classification of lifelines, transportation, etc.
culture
In this area, the cultures of northern Japan, eastern Japan, western Japan, distant regions and continents are mixed in the old days, and a unique cultural area is formed.HokurikuRelatively amongCapital Area] Has a strong intention.
Dialects and accents are available in many parts of the cityUozu dialectIs used.Even in the city, the accent varies depending on the location, gender, and age.
The color of kerosene plastic tanks is often red, but blue is also used in stores, and other colors such as white and blue are also used in some homes.
Zoni mochi has traditionally been cooked in many homes, but recently there are also homes where you just boil it without baking it.
When going to a metropolitan area, Nagoya is relatively close in terms of distance, but most of the time it goes to Tokyo.In addition, we may go to Niigata, Kanazawa, Kyoto, and Osaka for business.
The seasoning of dishes is said to be rich in both salt and sugar.
The festival isEast Japan,Northern JapanIt is said that there are many typical things.As an example, "Tatemon Matsuri" is "Tatemon Matsuri" in Tohoku.Nebuta"Shinano (Suwa)"Onbashira FestivalIt is a traditional ritual that takes the form of a fusion of.
Nature / geography / terrain
Shinkawa PlainNearly the center ofToyama PlainIn the eastern part ofKurobe River FanLocated in the western part of).AlsoItoigawa Shizuoka Structural LineIt is located about 53km west of Itoigawa.The city stretches from northwest to southeast, and to the northwestmirageToyama Bay is widespread, and since ancient times it has been a good port for many boats to come and go, and it has become a fishing ground with a wide variety of seafood.The southeastern part is a mountainous area with a maximum altitude of 2,415 m, and part of the area near Mt. KekachiyamaChubu Mountain National ParkIt is specified in.From the cityHida Mountains(Northern Alps) Including the Tateyama mountain rangeThree sacred mountains in JapanIs one ofTateyamaAndNihon Hyaku Meizan(Japan's hundred famous mountains) OfMt. Tsurugidake,Mt. Yakushidake,Mt. ShiroumadakeYou can see the mountains of 3000m class.furtherGotateyama mountain range OfMt. Asahidake,Mt. Yukikuradake,HatsugatakeYou can also see.Also, from the coastal area, you can see the area along the bay.Toyama OfUshidake Onsen Ski Resort,Takaoka OfNijo Kamiyama,Ishikawa OfNotojima-Noto PeninsulaCan be hoped for.
The topography of the city area isMountain area,Hilly area,plateau-Terrace,Fan,Lowland,LandfillIt is divided into.Most of the city has a gentle slope, with a horseback-like terrain centered on the northern part of Uozu Station.The coastal area of ​​the city has a particularly deep seabed in Toyama Bay, and the coastline has hardly changed since ancient times.Also, in a form that is almost parallel to the coastlineUozu faultIs running.
Mountain
Mongatake,Komagatake,Mogatsu Miyama(Mt. Kekachiyama,Mt. Kamatani,Cat Matyama), Daimyojinyama, Tenjinyama (Matsuoyama), Shirakurayama, Matsukurayama, Osugiyama, Takikurayama, Onekoyama
Climate/environment
Köppen climate classificationAccording to the climate of Uozu CityWarm and humid climate (Cfa), in the mountainsSubarctic humid climate(Df).Also, because it is a temperate mixed forest, it is evergreen and deciduous.Hardwood forestとConiferous forestIn addition to being mixed, in the mountainous areasAlpine plantIs growing. Sea of ​​Japan side climateAnd the humidity is higher than the Pacific side.Especially in winter, there are many days when it rains and snows.The weather is relatively sunny in April-May and September-October.In summerFern phenomenonMay occur and the maximum temperature may exceed 35 ° C.The impact of the rainy season is less than on the Pacific side.Typhoons rarely hit directly.
Natural phenomenon forecast
In Toyama prefecture, in early spring, when there is a high probability that mirages will occur,tv set OfEur-lex.europa.eu eur-lex.europa.euMirage information is issued inside.In Toyama Bay, it can be seen especially from Uozu City.In addition, Tateyama view information from the city is forecast in summer.
River / waterside
Katagai River,Hayatsuki River,Fusegawa,Kadokawa,Kamogawa(Shinmei River), Ogawaji River, Boda River, Oza River, Irikawa, Nakagawa
Lake: Pond in Ikejiri
Waterfalls: Hirasawa Waterfall, Third Floor Tanataki
Others: Osawa's jichinsai cedar, Tsubono's connection,Snake stone(Ryuishi), Tosugi
Kamogawa: It flows through the center of the city.Every yearsalmonIs released.

Kadokawa:Kadokawa ShotenIt is said to be the origin of Kadokawa's surname (last name).
Water cycle
The city has a complete water circulation in one town.In Uozu City, which has a steep terrain with a straight line distance of only 1000 km from Toyama Bay with a water depth of over 2400 m to the mountains connected to the Tateyama mountain range with an altitude of 25 m or more, rain that has fallen on mountainous areas such as Mt. Kekachiyama and Mongatake Snow turns into the Katagai River, Hayatsuki River, or groundwater, flows through the fan-shaped land, and pours into Toyama Bay.The water that returns to the sea becomes clouds and rain and snow again.It can be said that the city, which is blessed with abundant nature, is made up of the benefits of this water cycle.Even now, there are many households in the city that use well water (groundwater).Depending on the area, there are places where you can self-spray.The Uozu Buried Forest, a special natural monument, was also kept in good condition by preventing the invasion of seawater by this cold groundwater.[4]
Composition of urban areas and residential areas
Since the plain area is small compared to the total area and most of it is mountainous, the urban area and residential area are separated by the coastal area.National highways, highways, and railroad lines run parallel to the coastline in areas relatively close to the coast.The central station in the city areaUozu StationAnd there is a city hall nearby.The old cityToyama regional railwayDentetsu Uozu StationRailway lines are elevated in the surrounding area.
City area
The city area is from the coastNational Route 8Although it is concentrated along the railway lines, the sea side has a strong taste of the old city area from the elevated railway where the Ainokaze Toyama Railway Line and the Toyama Chiho Railway Main Line run side by side.
Uozu station square is an urban area that has been maintained since the 40's, from the stationPrefectural Road 135A large road with two lanes on each side has been developed up to (former National Highway No. 8).Commercial facilities such as "Uozu Shopping Square Sun Plaza", cram schools, entertainment districts (persimmon tree splits), city halls, and government facilities such as the national government building are concentrated in the surrounding area.
Chuo-dori shopping street and Muraki districtUozu Great FireIt is a city that has been redeveloped after being burnt down in Japan.In particular, Chuo-dori shopping street and Shinjuku-dori shopping street are fireproof building zones.
Hokuriku Highway was busy in the old towns south of Kamogawa, such as Honmachi, Shinjuku, Shinkadokawa, and Kamiguchi, but it is now a quiet residential area.
Prefectural Road 135(Old National Highway No. 8)Uozu Police StationAlong the line from the vicinity to Eguchi, there are many roadside stores such as supermarkets, home improvement stores, family restaurants, Yamada Denki, K's Denki, and Super Harashin.
In recent years, with National Highway No. 8 in the Sumiyoshi districtPrefectural Road 135In the area that straddles (former National Highway No. 8)ApitaUozu store, Yonezo (formerly Home Mart Pieza),Welcia,Power Komeri Home Center, Shinkawa Housing Plaza Mirare (Permanent)Housing exhibition hall) And many other suburban commercial facilities are open.
Residential area
Residential areas adjacent to the central city area are mainly concentrated in the Hongo area, Yoshijima area, and the area on the west side of Uozu station.
In the suburbs, it is located in Heiwadai, Qingdao, Yoshijima, Higashiozaki districts, etc.

The Qingdao area has been converted into residential land since the completion of municipal housing in 1952.
In the Higashiozaki area, public corporations and promotion housing were built in the Kawase area (including some Kinoshitashin) in the latter half of the 1980s, and residential land conversion has progressed since the beginning of Heisei.

A residential area is also located in the Kyoden area, where the Kyoden fishing port is located.
Others
History / History
Jomon Period
4000 BC~8000Around (Jomon PeriodEarly), it starts from Sakura Pass on the Nagabikino plateau in Nishifuse."Oshikata Bunka" was excavated from this site.
At the early moon Ueno archaeological site in the Ueno area, the largest in Japan in the middle of the Jomon periodCircular settlementHas been found.
Since the middle of the same period, clay figurines in the shape of women, which are often seen mainly in eastern Japan, have been excavated.In addition, Jomon pottery (flame-type pottery, etc.), Oshigata pottery, and pottery brought in from the Tohoku region, Niigata prefecture, and Central Highlands (Nagano prefecture) have been excavated.
Yayoi Period
Around this time, the virgin forest of sugi that had grown on the coast was buried in the earth and sand due to the flooding of the Katakai River (the seawater level at that time was lower than it is now, and the vegetation of sugi at that time is now located below the sea level).
From the top of Mt. TenjinYayoi PeriodPottery from the end of the period has been excavated, and it is thought to be the site of a mountain castle in the Yayoi period related to the Civil War of Wa at the end of the second century.
Kofun period
Asuka Period
701から704From around that time, people engaged in the fishing industry had settled down and solicited Suwa Taisha Shrine (Suwa TaishaDedicated spirit.Later renamed to Yue Taisha).The name at that time was Omichi or Uosu (both readings are "Odo").
Nara period
746Around the time of (Tenpyo 18), Mamoru Etchu at that timeOtomo IchimochiHowever, he sings tanka associated with the Katakai River, Hayatsuki River, and Shinano no Hama (former name of Uozu Coast, which will be described later).
Heian period
863 —— A large earthquake will occur in Etchu and Echigo, affecting Uozu.
Kamakura Period
1326 --The Katakai River meandered to the east due to the great flood and merged with the Fuse River, which was an independent river (before the meandering, it flowed near the current Yoshishima Elementary School, Uozu High School, Eastern Junior High School, and Michishita Elementary School. Nakagawa irrigation water still exists as a remnant of those days).
Late KamakuraからNorthern and Northern Dynasties, The port is completed at the mouth of Kadokawa.
Kenmu's new government
Muromachi Period
1394Around that time, Matsukura Kanayama was discovered (laterKaga DomainAn important source of gold).The place name "Kanadan" isShingen TakedaIs said to have called.
1486Around that time, not only fishermen but also merchants, craftsmen, carriers, and samurai settled down.
Sengoku period
Azuchi-Momoyama Period
Edo Period
1648~1651 ――In order to clear the Katakai River basin, which was covered with thickets, a project will be carried out to fill the area with a height of 20m and a length of 300m, and to pass water over it.
1660 --Uozu Machi-bugyō is established.
1671Around that time, the town name was unified to "Uozu" (until then, Uozu and Ozu were used together).
Meiji
Taisho
Showa (prewar)
Showa (during the war)
1943(18)May 1 --Due to the merger of the companies, the Toyama Electric Railway stationToyama regional railwayIt will be the main line station.
1943-A big fire broke out in the western part of the city.
19443 --Uozu AquariumPacific WarClosed due to the influence of.
1945May 8 - Toyama air raidTo extinguish the fire, a fire extinguishing team will be dispatched from inside and outside the prefecture to Toyama City.
Showa (Postwar-Before the city system came into effect)
Showa (from the enforcement of the city system to 1970)
1952May 4 --- Merged with 11 villages in Shimoniikawa-gun and enforced the city system, becoming Uozu City.
19525 --City council members and mayoral elections are executed.Kunizo Kanemitsu is elected as the first mayor.
19527 --Heavy rainFlood damageOccurs.
19529 --Start of waterworks.
195212 ――Uozu ――Telephone cable line is completed between Toyama.Completed 10 municipal housing units in Qingdao.
1953September-Flood damage occurred following the previous year.
195311 --A cable broadcasting facility will be completed in the Katagai / Tenjin area.
December 1953-Partially completed water supply.
1954April --The second aquarium (municipal) opens near the site of the first aquarium as the Uozu venue for the Toyama Industrial Exhibition.At that time, it was the largest aquarium on the Sea of ​​Japan side, and there was also the "Firefly Squid Museum" that exhibited firefly squid specimens.
April 1954-Uozu Station is rebuilt as the second generation of the current station building.
195410 --Shirakura Tunnel opens.Awarded as an excellent merged city.
1955 - Uozu buried forestIn the countrySpecial Natural MonumentSpecified in.
1956May 9 --Around 7:45 pm, a big fire broke out in Uozu city (Uozu Great Fire).The northern half of the city disappeared.
1957 --City planning business and fire protection construction of the shopping district will be carried out.Construction to make the Uozu Chuo Line (currently 22m road) 22m wide begins.
19573 --Sewerage work begins.
April 1957-The city emblem is decided.
19585 - Toyama Rosai HospitalIs opened.
1958May 8 - Toyama Prefectural Uozu High School KoshienParticipated in. While the "Shinkirou Whirlwind" is taking place, he has achieved good results in the best eight.
195810 --Toyama National Athletic Meet held (opening ceremony is held at Uozu Municipal Tennis Court).Rugby and volleyball were held at the Uozu venue.
1958May 10 -Empress Showa and Empress Kojun inspect the disaster recovery situation on the roof of Muraki Elementary School.
1959 - From AprilFiscal rebuilding organizationReceive the designation of (1964Until June).
1959May 9 --Completed expansion work on the premises of Uozu Station.At this time, the nearby Kitaonie railroad crossing was removed, and a pedestrian pedestrian bridge was installed instead (this pedestrian bridge is also installed).1995Removed around).
1961 --The old municipal library is completed.Part of the sewer is completed.Local phone calls are automated.Started river improvement as a hydraulic control project for the Katakai River.
1961May 9 --Municipal Yoshida Ground completed (at that time, an epoch-making 300m track 8-course stadium).
19624 -In the cityNational Route 8(CurrentPrefectural Road 135) Opens the entire line.
19625 --The former Uozu Fire Department Building is completed.
19626 - Uozu Industrial Culture CenterCompleted (currently dismantled and a municipal library built on the site).
196212 --Completion of the city's first school pool at Hongo Elementary School.
19637 --Uozu --Unazuki Large-scale forest roadBemata Sogadake LineStarted construction.
1963May 8 --The Ground Self-Defense Force Central Music Corps will parade on Chuo-dori after performing at Muraki Elementary School.
196310 --Otani-Tsubono-Kitayama circulation road completed by the municipal construction plan.
April 1964-Installed the first traffic light in the city at the Shinmei intersection[13].
1965April-Uozu City Agricultural Cooperative is established.
May 1965-Hokuriku Main Line double-track electrification work begins.Around this time, urbanization in front of Uozu Station began.
1966March --The Uozu Public Employment Security Office Building is completed.
December 1966 --The former Uozu Tax Office building is completed.
1967March --The Toyama District Court Uozu City Hall is completed.Uozu City Agricultural Association Building is completed.
19676 --Completion of planetarium at Western Junior High School.
1967May 9 - Toyama Regional Railway Main LineThe elevated line opens and the Dentetsu Uozu Station Building is completed.The station department store opens.
1967May 10 --The current Uozu City Hall main government building is completed.
1968April --The Uozu Labor Standards Inspection Office is completed.Omachi Kindergarten opens.
19689 -In the cityJR Hokuriku Main LineThe overpass is completed.A Cessna plane crashes in the city.
October 1969 --Completion of double-track electrification work on the Hokuriku Main Line.
1970 --The city planning project in front of the station is carried out.This will complete a 8m wide road from Uozu Station to National Highway No. 135 (currently Prefectural Highway No. 30).
19708 ――The XNUMXst Uozu Tourism Festival (current Jantokoi Uozu Festival) will be held.Toyama Prefecture Uozu General Government Building is completed.
Showa (after 1971)
19714 --The Toyama District Public Prosecutors Office Uozu City Government Building is completed.Established Shinkawa Wide Area Office Association.Shinkawa breeding ranchIs open pasture.
1972March --The Uozu Chamber of Commerce and Industry Hall is completed.
1972 --Most of the central part of the school building of Michishita Elementary School is burnt down.
1972May 10 --Tatemon is designated as a tangible folk cultural property of Toyama Prefecture.
1973 --Uozu International Country Club opens.Takaoka Nihon University High School Uozu School Building (currently Arai Gakuen Shinkawa High School) opens.
April 1973 --The opening of the Uozu Workers is completed.
197310 --The History and Folklore Museum opens.
1974April-Uozu City Transportation Center is established.
19748 --The Uozu City School Lunch Center is completed.
197510 --City flower "Lilium speciosum, The flowering tree of the city "azalea, City tree "PineIs enacted.
19783 --The Uozu branch office building of the Legal Affairs Bureau is completed.The public health center building is completed.
April 1978-Toyama Vocational Training Junior College (currentlyHokuriku Vocational Ability Development College) Opening
September 1978-A traffic light for the blind is installed at the Shinmei intersection on Chuo-dori.Kadokawa Dam is completed.
1979March --Completion of indoor heated pool in general gymnasium.
19804 - Senzoku Gakuen Uozu Junior CollegeSchool opening (2002Closed to school.Currently the building isShinkawa Learning Forest Tenjinyama Exchange Center(Used as)
19805 --The day service center opens.
19809 --The registered population has exceeded 5.Uozu Station West District Land Readjustment ProjectStart.
October 1980-Uozu Aquarium Closed due to aging (Omachi Public Hall and Kobato Children's Center are built on the site).
1981May 4 ――The 3rd generation (current) Uozu Aquarium is the current location of XNUMX months (Uozu Comprehensive ParkOpened on the premises).For the first time in Japan, we introduced a water tank with a tunnel and a water tank with waves (existing).
19814 --The 1st Shinkiro Road Race Tournament was held.
19824 month - Uozu Mirage Landopen.
198210 --Completion of Uozu Regional Vocational Training Center.
1983 --Installed "delicious water" at the east exit of Uozu Station.
19838 --Completion of Mirage Pool (running water pool).
1983May 12 - Hokuriku ExpresswayUozu interchangeIs in service.This willMaibara-KansaiEasy access to the area.
1987May 4 - Privatization of the national railway divisionAs a result, Uozu Station will become a station for West Japan Railway Company (JR West) and Japan Freight Railway Company (JR Freight).
198710 - Momoyama Athletic ParkBaseball field completed (commemorative gameEastern League OfSeibuversusYakultWar).1st at Momoyama Baseball StadiumAll Japan University Women's Baseball ChampionshipIs held (every year in Momoyama).The Yoshida Memorial Folk Museum is completed.
1988May 7 --With the opening of the entire Hokuriku Expressway, it will be connected to various parts of Niigata.This willKanto,TohokuEasy access to.
198812 --Partial opening of Uozu Bypass on National Highway No. 8 (Honoe-Ainoki).
Heisei
19901 --Set in UozuNHKContinuous tv novel"Rinto" Uozu location started.
19908 --Prefectural road Toyama Uozu Bypass opened.
199110 --The Momoyama Athletic Park Athletics Stadium is completed.Uozu City Public Sewerage Project and Purification Center will start to be used together.
199111 --Shinkawa wide-area farm road (super farm road) Murota = Yugami opened.
199112 --The color pavement at the east exit of Uozu Station is completed.Il Mirage UOZU lights up.
1991 --Nippon Carbide Industry service line is discontinued.
19924 month - Uozu Buried Forest Museum(Nekko Land) is renewed.
1994 --National Highway No. 8 Uozu Bypass opens on two lanes provisionally.
199411 - Mirage Hall(Niikawa Bunka Hall) Is open.
1995January-Uozu Station West Exit Rotary is completed.Uozu station underpass opens.The overpass of Kitaonie is removed.
19953 ――Move to a local base city area.In September of the same year, the body of Sakamoto's wife was found in the mountains of Bemata along the Sogadake forest road (Tsutomu Sakamoto family murder caseSee).
1995May 4 --Renamed Uozu Station on the Toyama Chiho Railway to Shin-Uozu Station.
19957 - Ministry of ConstructionThanEco cityReceive the designation of.
November 1995-Tenjinyama Tunnel opens.
1996May 3 ――Freight trains will no longer arrive and depart at Uozu Station, and will become a car agency station.
Reiwa
Concept / plan / plan
Changes in administrative areas
Before Meiji 22
April 22, 4-March 1, 27
April 27, 4-Present
Uozu Town
Uozu
Kaminakajima Village
Shimonakajima Village
Matsukura Village
Kaminogata Village
Shimonogata Village
Katakaidani Village
Kazumi Village
Michishita Village
Kyoden Village
Tenjin Village
Nishifuse Village
Region
Wide area place name
Wu East

The eastern part of Toyama Prefecture is also called "Kure Higashi" and refers to the area east of "Kurehayama" located in the center of Toyama Prefecture.By the way, the western part of the prefecture is "Gosei".Uozu City is located in the center of Wu East.

Shinkawa

Most of the eastern part of Toyama Prefecture, including Uozu City, is an area called "Shinkawa".In particular, the area east of Uozu, which used to be Shimoniikawa-gun, is sometimes referred to as the Shinkawa district or the Shinkawa wide area.

Kazumi

In the olden days, the central and southern parts of Uozu City and Namerikawa City were called "Kazumi" or Kasekigo.Therefore, the place name still remains across the city area.The area around the Fuse River was called "Fuseho".
地区
District names used in the city may be divided by old towns and villages or by elementary school districts.belowTaiziIs classified by old town and village.
east
What is the eastern partUozu City Eastern Junior High SchoolRefers to the school area.
Michishita district

Keida district

Kazumi district

Tenjin district

Nishifuse district

Katagai district
Western part
What is the westUozu City Western Junior High SchoolRefers to the school area.
Omachi district

Almost oldUozu TownArea corresponding to.Corresponds to the old city.It is a castle town of Uozu Castle and a port town.

Muraki district

An area divided from Omachi (former Uozu Town) and Michishita.Corresponds to the old city.

Shimonogata district

The old, which points to the sea side of the Nogata district and has a strong taste as an extension of the old Uozu town.Shimonogata VillageDistrict based on.As an elementary school district, it overlaps with the Yotsuba district.

Ueno district

Refers to the mountain side of the Nogata area.OldKaminogata VillageDistrict based on.

Shimonakashima district

Refers to the sea side of the Nakajima area, the oldShimonakajima VillageDistrict based on.Nishi-Uozu Station, Mirage Land, Uozu Aquarium, etc.The elementary school district is called the Sumiyoshi district.

Kaminakajima district

Refers to the mountain side of the Nakajima area, the oldKaminakajima VillageDistrict based on.

Matsukura district

oldMatsukura VillageIn most of the districtsFormer Matsukura Castle RuinsThere are many castle ruins.There is also Matsukura Kanayama.

Tsubono district

The area is based in the northeastern part of the former Matsukura village, and is a mountainous area with the remains of the Kitayama mineral spring and the Tsubono mineral spring.
Administrative district
The following is displayed for each valley division.There is a part different from the address.
Shimonakajima
Sumiyoshi 1 Ward
Sumiyoshi 2 Ward
Sumiyoshi 3 Ward
Sumiyoshi 4 Ward
Sumiyoshi 5 Ward
Sumiyoshi 6 Ward
Mika-ku
Mika 1 ward
Mika 2 ward
Mika 3 ward
Kawaberi 1 Ward
Kawaberi 2 Ward
Keino Ward
Miyazu 1 Ward
Miyazu 2 Ward
Kawaberi 3 Ward
Kaminakajima
Yoshino Ward
Asou Ward
Ueno Ward
Ariyama Ward
Kawahara Ward
Masukata Ward
Shimotsubaki Ward
Masuda Ward
Iwataka Ward
Yugami Ward
出区
Yagenji Ward
Omachi
Shinseiji Ward
Kawara Township
Higashikoji Ward
Teramachi Ward
Bait finger ward
Shimoshin 1 Ward
Shimoshin 2 Ward
Shimoshin 3 Ward
Motomachi Ward
Aramachi Ward
Maidashi Ward
Meiri Ward
Omachi Ward
Shindo Ward
Okamachi Ward
Shinmachi 1 Ward
Shinmachi 2 Ward
Usuya Ward
Shinjuku 1 Ward (Takata Township)
Shinjuku 2 Ward (Takata Township)
Shinjuku 3 Ward (Takata Township)
Bunkamachi 1 Ward
Bunkamachi 2 Ward
Kadokawa Ward
Hashiba Ward
Konya Ward
Yawata
Yatsushiro Ward
Uemachi 1 Ward
Uemachi 2 Ward
Minamimachi 1 Ward
Minamimachi 2 Ward
Minamimachi 3 Ward
Mika Township
Sumiyoshi Township
Muraki
Kanaya 1 ward
Kanaya 2 ward
Kanaura Ward
Kamogawa Ward
Shinmei 1 Ward
Shinmei 2 Ward
Fire Palace Ward
Suwa Town 1 Ward
Suwa Town 2 Ward
Suwa Town 3 Ward
Suwa Town 4 Ward
Suwa Town 5 Ward
Minato-ku
Shinmachi Ward in front of the station
Muraki 9 Ward
Muraki 10 Ward
Muraki 11 Ward
Muraki 12 Ward
Muraki 13 Ward
Muraki 14 Ward
Muraki 15 Ward
Muraki 16 Ward
Muraki 17 Ward
Shimonogata
Shinkanaya 1 Ward
Shinkanaya 2 Ward
Shinkanaya 3 Ward
Toei Town
Namiki Township
Tulip Garden
Mita 1 Ward
Mita 2 Ward
Mita 3 Ward
Ishigaki new ward
Inda Ward
Motoemachi Ward
Hongo 1st Ward East
Main River 2 Ward West
Main River 2 Ward
Tomomichi 1 Ward
Tomomichi 2 Ward
Tomomichi 3 Ward
Tomomichi 4 Ward
Tomomichi 5 Ward
Yuei Town
Tomomichi Honmachi Ward
Tomodo Yuki Township
Daikoji 1 ward
Daikoji 2 ward
Daikoji 3 ward
Daikoji 4 ward
Motoe Shinmachi 1 Ward
Motoe Shinmachi 2 Ward
Motoe Shinmachi 3 Ward
Motoe Shinmachi 4 Ward
Kosaka Ward
Elderly Housing with Care 1 Ward
Elderly Housing with Care 2 Ward
Uozu House Ward
Ueno
Daikaijino 1 Ward
Daikaijino 2 Ward
Daikaijino 3 Ward
Daikaijishin 4th Ward
Daikaijishin 5th Ward
Ishigaki Ward
Ishigaki flat ward
Osugidai Ward
Daikaijino residential area
Yuhodan district
Matsukura
Kakuma Ward
Okuma Ward
Hat Ward
Toraya Ward
Kosuganuma Ward
Ikeya Ward
Beishan District
Tsubono Ward
Hiebatake
Murota Ward
Kannon-do Ward
Kanayamaya Ward
Tomisato Ward
道下
Oka Butsuden Ward
Butsuden Ward
Butsumata Ward (Butsumata Township)
Qingdao 1 ward
Qingdao 2 ward
Qingdao 3 ward
Tomoei residential area
Qingdao company housing ward
Qingdao Shinmachi Ward
Kitanaka Ward
Kitanaka New Ward
Shimomichi Ward
Ogawada residential area
Araiso Ward
Takahata Ward
Kitaonie 1 Ward
Kitaonie 2 Ward
Kitaonie 3 Ward
Shakado Ward
This new ward
Isoji Ward
Michishita residential area
Oka Butsuden 2 Ward
加積
Yoko pillow ward
Bag ward
Rokuromaru 3 Ward
Rokuromaru 4 Ward
Rokuromaru 5 Ward
Yoshishima 6 wards
Yoshishima 7 wards
Yoshishima 8 Ward East
Aiki 1 Ward
Aiki 2 Ward
Kamimuraki 10 Ward
Kamimuraki 11 Ward
Kamimuraki 12 Ward
Kamimuraki 13 Ward
Yoshijima Shinmachi Ward
Miyashita Ward
Uozu High School Mae Ward
Industrial accident hospital ward
Harumigaoka Ward
Rokuromaru residential area
Matsushita Ward
Yoshishima 8 Ward West
Aiki 3 Ward
Aiki New Ward
Katakai
Michisaka Ward
Kaida New Ward
Shimajiri 1 Ward
Shimajiri 2 Ward
Shimajiri 3 Ward
Tojo 1 Ward
Tojo 2 Ward
Kuroya 1 Ward
Yamame 1 Ward
Tozo Ward
Pyeongtaek 2 Ward
Osuganuma Ward
Keida
Tateishi Ward
Eguchi Ward
Shin-Eguchi Ward
Nishiozaki Ward
Heidenji Temple 1 Ward
Heidenji Temple 2 Ward
Jikoji Ward
Local 1 ward
Local 2 ward
Local Motomachi Ward
Asahi Township
Minatomachi Ward
Mukai Township
Arrival area
Omotesando
Sakaecho Ward
Tenno residential area
Kotobukicho
Tenjin
Higashiyama Ward
Aoyagi Ward
Tenjinno New Ward
Higashiozaki Ward
Kinoshita New Ward
Kawanose 1 Ward
Kawanose 2 Ward
Kawanose 3 Ward
Nishifuse
Jada 1 Ward
Jada 2 Ward
Shosenji Temple 1 Ward
Shosenji Temple 2 Ward
Nagabikino 1 Ward
Nagabikino 2 Ward
Fusezume Ward
Kurosawa Ward
Osawa Ward
Hio Ward
Mikage Ward
Historical place name
Shinano beach

748May 1At that timeVietnamWas the KokushiOtomo IchimochiIs singing a tanka saying, "Going to the beach of Shinano, the sea of ​​Koshi, and forgetting the long Kasuga."It is said to be a famous old place name in Uozu City, and the monument is currently located along Shinkiro Road in the city.
Besides, Hojozu (Imizu City) Theory, but the Uozu theory is the national government (current)TakaokaMost scholars now follow the Hojozu theory because they are far from Fushiki) and tanka songs such as Nagure no Umi (Imizu City) are sung on the same day.
population
Administration
Mayor
Jurisdiction police station
Uozu Police Station

Uozu station square police box
Central police box
Police box in front of Momoyama Park
Keida Residential Police Box
Jurisdiction fire department
National agency
Prefecture agency
Toyama Prefecture Uozu General Government Building

General Prefectural Tax Office Uozu Counseling Room
Shinkawa Civil Engineering Center
Shinkawa Agriculture and Forestry Promotion Center
Uozu cashier room
Uozu Local Prefectural Counseling Room

Shinkawa Welfare Center Uozu Branch
Toyama Prefecture Kadokawa Dam Management Office
Toyama Prefectural Agricultural Technology Center Fruit Tree Experiment Station
City agency
Government office
Uozu City HallMain government building
City Hall No. XNUMX Branch Office
City Hall Second Branch Office
Other institutions
election
House of Representatives election
Prefectural assembly member election
judicial
post office
Uozu Kanaya Post Office
Uozu Kamimuraki Post Office
Uozu Sumiyoshi Post Office
Japan Post
Nishifuse Post Office
Katakai Post Office
Matsukura Simple Post Office
Michishita Post Office
Kazumi Simple Post Office
Abolished post office
Uozu Futaba Post Office (Abolished in the form of being integrated with Uozu Kanaya Post Office on June 2018, 6)[19]
Economy
industry
Shinkirou Fisheries Cooperative
forestry
Industrial(Main factories in the city)
Tower Jazz Semiconductor (Large-scale semiconductor integrated circuit, individual semiconductor device manufacturing)
Panasonic Device Engineering Headquarters
Seiki
Hokuriku Seiki
Chamber of commerce
Agricultural cooperative
Fisheries cooperative
Industrial park
Uozu Machinery Industrial Park
Western corporate complex
Shopping district
The once prosperous shopping street has become a shutter street and is not lively.This is due to the opening of various suburban commercial facilities and the lack of successors.Therefore, we are conducting a challenge shop business.
Chuo-doriShopping district

The largest shopping street in the city in the center of Uozu city.Official name "Shopping Street Promotion Association, Uozu Chuodori Famous Shopping Street".There are 84 stores.1956 OfUozu Great FireUntil then, the width of the road was so narrow that you could shop from the shops on both sides in the middle of the road.All stores are burned down by a big fire,1959It was reborn as a shopping street with a fireproof building zone.Later, 15m wide arcade sidewalks were set up on both sides of the 3m wide road, making it a straight, long shopping street with a total length of 560m.Before the big fire, it was Shinmei-cho and Kanaya-cho[20].
Next to Uozu Shrine, there is an event hall opened to prevent vacant stores.[20].

Ginza shopping street

Shinseiji TownA shopping street in.It used to be crowded as Uozu Ginza, but this shopping street was also destroyed by the Uozu Great Fire.After that, it was reborn as a shopping street with a fireproof building zone similar to the Chuodori shopping street mentioned above.Today, the bustle of the past is gone.
Dentetsu Uozu StationThere are many stores from to the Shinjuku intersection.In the past, there was an arch of a shopping street with the motif of the adjacent Fushimi Inari Uozu Taisha Shrine.This shopping street used to be narrow, but it was expanded in the latter half of the Showa 30's.This shopping street was developing along with Dentetsu Uozu Station, but after the station department store closed, many stores closed in the same way.[21].

Bunkamachi shopping street

A shopping street that connects Shinjuku shopping street and Chuodori shopping street.The road is very narrow and cars cannot easily pass[22].
Restaurant street
Persimmon tree split(Kakinokiwari)

Uozu StationA restaurant area on the east side.Restaurants and snack bars are concentrated.A guide monument is installed at the rotary at the east exit of Uozu Station.
In the latter half of the 50s, the number of restaurants in the population of major cities nationwide was higher in Uozu City.Kanagawa横 浜 市It is said that it was the second in the whole country after[23].
Commercial facility
Large commercial facilities, etc.
Other major commercial facilities
supermarket
Osakaya shop (Uozu Shakado store, Uozu Hongo store)
Drug store
Aoki of the medicine(Uozu store, Shinjuku store, Kichijima store)
Welcia(Uozu Sumiyoshi store, Uozu Yoshishima store, Uozu Yoshishima west store)
Simeno drugUozu store
V ・ drug Uozu Minami store
Clothing
Home center
bookstore
restaurant
Yonezawa Tei
Totsutei
Joyful
Others (including entertainment)
Ramen shop
NOODLE HEARTS
Hajime family (Yoshimuraya, the head of the family)
Ramen Muteppo
Kamedo Ryu Ramen
Yamahisa Ramen
Forty Man Shokudo
Handmade ramen Yamaya
Mendo Ito
Noodles are thin Sanka
Ramen Izakaya Hokkai
Tenkasaiya
Kitchen Fuji
Marutakaya
Ramen shop
な ど
Commercial facility that once existed
Supermarket, shopping center
UniUozu store (The site is now the Osaka shop Uozu Shakado store)
ApitaUozu store (currently MEGA Don Quijote UNY Uozu store)
Parfe (grocery supermarket, located on the site of the current Avail)
Jump (grocery supermarket)
Theater, cinema
Both were closed by 1989, and as of 2020, there are no permanent movie theaters in Uozu City.
Uozu Orion-Movie theater (predecessor of the Kabuki theater "Ebisuya" completed in 1887. Closed in the early 1945s after being renamed Orion in 1970. The site was Uozu Central on November 1975, 11. The parking lot "Central Parking" (for 10 cars) operated by the parking lot cooperative was constructed and used until September 46, 1986. After that, Shinkawa Credit Bank (currently Shinkawa Credit Bank)Niikawa Shinkin BankThe land and all rights were sold to), and the head office was built in January 1989.)[26][27]
Uozu Daigeki-Movie Theater (Opened in 1919 as a permanent movie theater "Teikokukan" in Shinjojimachi. Later renamed to Daigeki,Uozu Great FireBurned down.laterSME Finance CorporationIt was rebuilt with a loan of 1000 million yen from Japan, but closed in 1962 due to sluggish business.After that, the pachinko parlor "Goko Hall" → passed through the clothing supermarket "Nakanoya" in 1970, and now it is a parking lot)[26]
Uozu Theater --Movie Theater (Opened near the current Dentetsu Uozu Station on June 1931, 6 (there is also a theory in 22). Initially opened as a theater and changed to a movie theater in the middle. The audience seats are 1937 seats. Newly refurbished in 400. Newly built on May 1950, 1964 in a three-story reinforced concrete building (the theater is on the second floor, and the first floor is the "Green Mart Seven Ekimae store" as of 5), but in January 31 Closed on the 3st. After that, it was used by "Clothing Store Izumi", which was on the 2st floor as of 1, and the building was later dismantled. The site was Dentetsu Uozu Ekimae Park)[26][28][29]
Uozu Daiichi --Movie Theater (Opened in Shinmei Yokocho in 1955, but burned down in the Uozu Great Fire in September of the following year)[26]
Uozu Chugeki Theater-Movie theater (commonly known as Uozu Chugeki. Opened on Chuodori in August 1958, but closed in the early 8s. Located in the current location of Ideya Pharmacy)[26]
Uozu Cultural Theater-Theater / Movie Theater (Time unknown-1960s)
Pachinko parlors[30]
Uozu Hall (opened before 1959)
Thousand times station (same as above)
Fuji Pachinko (same as above)
Okichi Hall (same as above)
Goko Hall (Opened around 1962 at the site of the Uozu Grand Drama in Shinjojimachi)
Pachinko (Opened in October 1968 in front of Uozu Station on the Electric Railway. The second store in Goko Hall)
Maruman Hall (Bunkamachi)
Toyama Hall (1973-Around 1975, open at the current location of Taiyo Sports)
Pachinko gold ball
Super Benz Uozu store (acquired by Nagamori Shoji after closing on June 2001, 6, now New Jalan)
Others
Joshin Uozu store (former store, initially "Sankyo Uozu store"[31]It was in the Uozu Sky Hotel.After that, it moved to Sumiyoshi, but closed in 2013 and reopened in Eguchi on May 2015, 5.[32][33])
Gust(I was living on the premises of Apple Hill)
Home Mart Pieza → Yonesan
Right-on(Opened as a tenant of Apita Uozu store)
Uozu Star Lane (Bowling alley)[34]
Jumbo bowl (bowling alley, located on the site of the current Osakaya shop Uozu Shakado)
Financial institution
Uozu branch
Uozu station square branch (with Hokugin loan plaza)
Uozu branch[36]
Uozu station square branch
Head office
Uozu station square branch
Previously, the Shinkanaya branch and the northern branch were also located.
Besides the above, onceIshikawa Bank,Gifu Mutual BankThe branch office was also located.
Industrial Population (2010 Census)
Primary industry working population 921
Secondary industry working population 8,732
Tertiary industry working population 12,661
Phone Number
Area code

0765 (also used in Kurobe City, Nyuzen Town, Asahi Town)

City code

22,25 (Mainly used in the western part of the plain. Until around 1970, all were "2". "25" started to be used around 2000)
23,24 (Mainly used in the eastern part of the plain. Until around 1970, all were "2". "23" started to be used around 1990)
31 (used in Nishifuse, Tenjin area, etc.)
32 (used in Katagai area, etc.)
33 (used in Matsukura area, etc.)
Zip Code
937-XXXX (whole city)
Sister cities (friendship cities) and affiliated cities
Japan
Outside Japan
Facility
Medical facility
general Hospital
Labor Health and Welfare Organization Toyama Rosai Hospital: Internal medicine, pediatrics, surgery, orthopedics, plastic surgery, neurosurgery, dermatology, urology, obstetrics and gynecology, ophthalmology, otolaryngology, radiology, rehabilitation, anesthesiology
Other hospitals
Uozu Hospital: Internal Medicine, Rehabilitation Department
Uozu Midorigaoka Hospital: Department of Psychiatry, Department of Psychosomatic Medicine
Shinkawa Hospital: Internal Medicine
Fukagawa Hospital: Internal Medicine
Uozu Neurosanatorium: Psychiatry, Neurology
welfare facility
Shinkawa Vila
Ando no Sato
Welfare Center Hyakurakuso
Keida Welfare Center
Senior Citizens Club Federation
Silver Human Resource Center
Physically Handicapped Day Service Center
Katagai Elderly Fureai no Ie
Keida Elderly Fureai no Ie
Uozu City Disabled Persons Exchange Center
Welfare Center / Health Center
Shinkawa Welfare Center Uozu Branch
Uozu City Health Center
Education
Junior college
PreviouslySenzoku Gakuen Uozu Junior CollegeHowever, the school closed in 2002.The building is nowShinkawa Learning Forest Tenjinyama Exchange CenterIt is utilized as.
high school
High school that once existed
Junior high school
Junior high school that once existed
primary school
For elementary school2023Will be reorganized into 4 schools by[39].
Elementary school that once existed
Kindergarten
Uozu City Omachi Kindergarten
Myojo Kindergarten
Uozu Otani Kindergarten (closed)
Previously, Uozu City Kyoda Kindergarten was also located, but in March 2014 it was integrated into Omachi Kindergarten.
Facilities other than school education
Job training
Nursery
Uozu City Qingdao Nursery School
Uozu City Katagai Nursery School[40]
Uozu City Kyoda Nursery School
Uozu City Sumiyoshi Nursery School
Uozu City Nokata Nursery School
Uozu City Matsukura Nursery School
Uozu City Uozushiritsumichi Nursery School
Uozu nursery school
Uozu Daini Nursery School
Kaseki nursery school
Yoshijima nursery school
Kamiguchi nursery school
Kawahara nursery school
Tenjin nursery school
Kyoda nursery school
Nishifuse nursery school
Hongo nursery school
Previously, Akebii (Yamame) Nursery School and Uozu City Uozu Ai Nursery School were also located, but they have been abolished.
Children's Center / Others
Kamome Children's Center (completed in Hamakyoden in April 1995)
Tsubame Children's Center (completed in Shinkanaya in April 2000)
Hibari Children's Center (completed in Rokuromaru in 2003)
Suzume Children's Center (completed in Kitaonie in April 2007)
Previously, the Kobato Children's Center (completed in Honmachi in March 1982) was also located, but closed on March 3, 2018.[41].
Childcare facility for the disabled
Lunch
Uozu City School Lunch Center
We cook and deliver school meals (side dishes) to junior high schools, elementary schools, and municipal kindergartens in Uozu City.School meals in Uozu City are complete meals (including cooked rice and similar processed foods) or bread, milk and side dishes.Rice or bread and milk are outsourced to a contractor, which delivers them directly to their respective schools.
Social education facility
Public hall
Central Public Hall (Shinkawa Learning Forest Tenjinyama Exchange Hall)
Omachi Public Hall (Honmachi)
Muraki Public Hall (Hinomiyacho)
Kamimuraki Community Center Kumi (Kamimuraki)
Shimonakajima Public Hall (Keino)
Kaminakashima Community Center (Yoshino)
Matsukura Community Center (Kakuma)
Uenoho Community Center (Daikaijino)

Motoe Community Center (Tomomichi)
Katagai Public Hall (Shimajiri)
Kaseki Community Center (Rokuromaru)
Michishita Public Hall (Kitaonie)
Kyoden Community Center (Hamakyoden)
Tenjin Public Hall (Tenjinnoshin)[42]
Nishifuse Community Center (Ogawaji)
Mass media
CATV station in Uozu city
It is a cable TV station in Uozu City.
It is also broadcast in areas other than Uozu City (Kurobe City, Nyuzen Town, Shimoniikawa District, Asahi Town).
Cable TV Internet in the city is provided by NICE-TV.
Formerly a NICE-TV channel, Niikawa Wide Area Office Cable TV (Kurobe City, Nyuzen Town, Shimoniikawa District, Asahi Town Cable TV. Today.Shinkawa Community Care Insurance/Cable TV Business AssociationIt used to transmit analog on the community channel of cable TV), but it was abolished with the complete transition to digital broadcasting.
Transportation
空港
Railway line
The central station is Ainokaze Toyama RailwayUozu StationIs.Ainokaze Toyama RailwayUozu StationとToyama regional railwayNew Uozu StationCan be transferred using the underpass.Also, in the center of the old city, Toyama Chihō RailwayDentetsu Uozu StationExists.
Toyama Regional Railway Main Line(Ground iron)
It passes through the city, but there is no Shinkansen station in the city.The nearest Shinkansen station from Uozu City is in the neighboring Kurobe City.Kurobe Unazuki Onsen StationIs.Shin-Kurobe Station of Toyama Chiho Railway is also attached to the station.
When boarding the express delivery typeToyama Station, When boarding each station type, it will be Kurobe-Unazuki Onsen Station.It can be accessed from Uozu City by using the Ainokaze Toyama Railway Line and the Toyama Chiho Railway Line.
Bus route
Express bus(Uozu ICInner bus stop)
Transit Bus
Toyama Chiho Railway (only for lines connecting Tozo, Rosaibyoinzen, and Kurosawa from Uozu Station on the Electric Railway via Uozu Station)
NamerikawaCommunity bus "Noru my car" --There are a bus stop on the Minowa route (Shirakura area) and a bus stop on the northern circulation route (in front of the aquarium).
道路
highway
General national road
Prefectural road
Main local road
General prefectural road
Other roads
Taxi
Kinkaku Automobile Company
Sasai Taxi Uozu Sales Office
Ship
Bicycle rental (Mirage cycle Miracle)
Bicycles with electric assist are rented at 5 stations in the city.By utilizing rental bicycles, we will reduce the operation of private cars, reduce carbon dioxide (CO2) and promote measures against global warming, and promote the migration of citizens and tourists to create a lively city as a whole. The purpose is to plan.
Bicycle rental station
 (Weekdays) Uozu City Tourism Association
 (Saturdays, Sundays, and holidays) Mt. Yoneyama cycle
Uozu Aquarium
Uozu Buried Forest Museum
Katakaisannomori Campsite
Business hours
9:00 am-5:00 pm (last reception time 3:00 pm)
* Business hours may vary depending on the convenience of the facility.
Main tunnels / bridges / dams
Hokuriku Expressway
Yunoue tunnel
Katagai River Bridge
Kadokawa Bridge
Hayatsukigawabashi
General road
Daikoji Tunnel (constructed for soundproofing of hospitals adjacent to National Highway No. 8)
Tenjinyama Tunnel(Tunnel connecting Tenjin area and Nishifuse area)
Tiger Taniguchi Tunnel
Katagai Ohashi
Kadokawa Ohashi
Nobutsuki Ohashi
Ochiai Bridge
Kitaonie Overpass
Shinmei Bridge
Minato Bridge
Shin Onie Bridge
Tenjin Bridge
Kamiguchi Bridge
Shinkadokawa Bridge
Katagai Bridge
Miyazu Bridge
Hayatsuki Bridge
Higashiyama Bridge
Kadokawa Bridge
Enrollment bridge
Hokuriku Shinkansen
1st Uozu Tunnel (1050m)
2st Uozu Tunnel (3125m)
Kaminakajima tunnel (794m)
Fusegawa Bridge
Katakai River Bridge
Uozu Viaduct
Asou Iburihashi
Hayatsuki River Bridge
dam
な ど
hotel
Hotel

Sky Hotel Uozu (formerly Hotel Sunroute Uozu)
Sky Hotel Uozu Annex (formerly Uozu Sky Hotel)

The above two hotels are operated by Sky Hotel, which has an office in Uozu City. As of September 2, 2016, the old company Toyama SunrouteSunroute Hotel ChainThe name was changed after October 10st of the same year due to the termination of the membership contract with[43]

Apa HotelIn front of Uozu station
Route inUozu
Hotel Minamikan
Business Hotel Minami
Hotel Best Inn Uozu
な ど
Japanese inn

Kintaro Onsen Kofukaku (A day trip bath is possible at Karuna's mansion)
Kitayama mineral spring (One-day bathing is possible)

Original Niemon family
Sickness
Heizaemon
な ど
Sightseeing / leisure spots, facilities
Number of tourists entering (19)
Toyama Prefecture as a whole: 28048 thousand people
Uozu City: 1344 thousand people
博物馆
Cultural / educational facilities
Leisure spot
Mirage Land(Amusement park, Mirage Pool, barbecue plaza, etc.)
Katakaisannomori Campsite
Hot springs, public baths, one-day bath facilities
It is said that there are relatively many bathing facilities in the city for the population (there were more than they used to be).
Kintaro Onsen(Karuna no Yakata, etc.)
Kitayama mineral spring(Original Niemon family, etc.)
Heisei Matsunoyu
Genpeiyu
Yatsuhashi hot water
Tsuji Waku Waku Land
港湯
Kannonyu (Hasegawa)
Kawashiro Kosen
な ど
Bathing facilities that once existed
な ど
Sports arena
Park/green space
Mirage Hall Square
Uozu Comprehensive Park
Uozu City Momoyama Sports Park
Uozu City Hall Park
| Park type | Name | Address | Park area (m2) | Opening area (m2) |
| --- | --- | --- | --- | --- |
| Block park | Shimomuraki Children's Park | 3-696 Shimomura Kimachi | 1,652 | 1,652 |
| 〃 | Shinkanaya Park | Shinkanaya 1-chome 305-XNUMX | 4,607 | 4,607 |
| 〃 | Kanaura Park | 1-106 Murakicho | 2,120 | 2,120 |
| 〃 | Minatomachi Park | Fire Miyamachi 701 | 2,426 | 2,426 |
| 〃 | Muraki Park | Fire Miyamachi 1-603 | 2,952 | 2,952 |
| 〃 | Muraki 2 Go Park | Shinkanaya 910-chome XNUMX | 1,891 | 1,891 |
| 〃 | Kamimuraki Park | Kamimuraki 503-chome XNUMX | 2,055 | 2,055 |
| 〃 | Kamimuraki No. 2 Park | Shinkanaya 1-chome 302-XNUMX | 3,052 | 3,052 |
| 〃 | Kamimuraki No. 3 Park | Kamimuraki 1-chome 201-XNUMX | 3,700 | 3,700 |
| 〃 | Shimomuragi No. 2 Park | Shinkanaya 701-chome XNUMX | 2,123 | 2,123 |
| 〃 | Michishita Park | Midoricho 109 | 4,939 | 4,939 |
| 〃 | City Hall Park | Shakado 1-chome 001-XNUMX | 6,069 | 6,069 |
| 〃 | Sumiyoshi Park | Sumiyoshi 3-129-1 | 2,635 | 2,635 |
| 〃 | Honshin No. 1 Park | Honshinmachi 1-706 | 2,974 | 2,974 |
| 〃 | Kitaonie No. 1 Park | Kitaonie 705-chome XNUMX | 3,298 | 3,298 |
| 〃 | Kitaonie No. 2 Park | 1 chome 803-XNUMX | 2,535 | 2,535 |
| 〃 | Toei Town Park | Shinkanaya 520-chome XNUMX | 793 | 793 |
| 〃 | Yoshijima 1 Go Park | Yoshishima 801-chome XNUMX | 2,800 | 2,800 |
| 〃 | Kyoden Seaside Park | Kotobukicho 116 | 5,423 | 5,423 |
| 〃 | Kawase Park | Higashiozaki 5-497-62 | 952 | 952 |
| 〃 | Dentetsu Uozu Station Park | Bunkamachi 1-777-1 | 1,204 | 1,204 |
| 〃 | Esashi Park | Honmachi 1401-chome 1-XNUMX | 648 | 648 |
| 〃 | Omachi Kaigan Park | 13-1-XNUMX Honmachi | 1,270 | 1,270 |
| Sports park | Uozu Momoyama Athletic Park | Character Momoyama 36 | 339,000 | 327,864 |
| General park | Uozu Comprehensive Park | Sanga 1-605 | 116,057 | 116,057 |
| Special park | Miyazu Cemetery | Daikoji Temple / Daikaijino | 86,000 | 60,600 |
| Urban green space | Hayatsuki River Green Area | Yoshino | 114,000 | 77,996 |
| Total | City park: 23 Others: 4 Total 27 | | 717,175 | 644,635 |
Promenade / mountain trail
Tosugi
A promenade is maintained around Tosugi.
Mongatake
The mountain trail is maintained.
Tozo-Betsumata-Route via Karasuhat Ridge

Enter the forest road from Tozo to Bemata and enter the mountain trail along the road.It is the shortest route and has many users.

Route from Mika to Higashimata

The entrance is a very steep slope and you need to be careful (both up and down).
There is also a mountain trail from the summit of Mt. Sogadake to Mt. Etchukomagatake.
Temples and churches
Temple
Ogawaji Temple
City area
Fukutokuji
Tougenji Temple
Takuhoji Temple
Senkoji Temple
Takuhoji Temple
Saiganji Temple
Togenji Temple
Terusoji Temple

Jotokuji Temple
Inari
Tokakuji Temple
Shorakuji Temple
Honjoji Temple
Chokyoji Temple
Senkoji Temple
Hozenji Temple
Shinseiji
Oizumiji Temple

Yasunari Temple
Keionji Temple
Shozenji Temple
Shinmeisha
Sensho-ji Temple
Komyoji
Jinkyu Temple
Josenji Temple
Kogaoji Temple
Esei Temple

Jyomanji Temple
Round Temple
Esei Temple
Joganji
Katsufukuji
Butsugenji
Hosei-an
Gansoji Temple
Shinshu Temple
Jonenji Temple

Optical boy
Shinrenbo
Koryoji Temple
Shozenji Temple
Yasunari Temple
Keoji
Eimyoji
Katsuragi Temple
Isao-ji Temple
Enjo Temple

Choenji Temple
Jotokuji Temple
Sojun Temple
Shoyo-ji Temple
Kogaoji Temple
Honjoji Temple
Shinkoji
Myokyoji Temple
Kobo Daishido
な ど
Shrine / shrine
Uozu Hachimangu
Miyazu Hachimangu
Kitaonie Hachimangu
Fushimi Inari Uozu Taisha
Fuse Shrine
Kotohira Shrine
Shinmei Shrine
な ど
(I.e.
Sights and historic sites
Castle ruins and ruins
Uozu Castle(City historic site)
Matsukura Castle(Kakuma Castle): Prefectural designated historic site
Mizuo Kitajo
Mizuo Castle
Mizuo Nanjo
Kitayama Castle (Kanayama Castle / Kanayama Valley Castle)
Kosuganuma Castle
Masukata Castle
South Shoujo Castle
Tsubono Castle
Tenjin Yamashiro(Hagi Castle)
Akasaka Fort
Yakiyama Fort
Kakuma Castle Fort
Murota Fort
Otani Fort
Kakuma Hohen Remains
Except for Matsukura Castle, all are branches of Matsukura Castle.
Cultural property
| Designated person | Type | Name | Address | Owner or administrator |
| --- | --- | --- | --- | --- |
| Country | Special Natural Monument | Firefly squid group sea level | Uozu City from Mizuhashimachi, Toyama City | Toyama |
| 〃 | 〃 | Uozu buried forest | Shakado character Mitawari 814 | Uozu |
| 〃 | 〃 | Antelope | Designated without specifying the area | Toyama |
| 〃 | Important intangible folk cultural properties | Uozu Tatemon event | Around Suwa Shrine | Uozu Tatemon Preservation Society |
| Toyama | Natural treasure | Osawa's groundbreaking cedar | Osawa character Maeda 632 | Individual |
| 〃 | 〃 | Tsubono's connection | Tsubono character mountain valley | Tsubono district |
| 〃 | Historic site | Sakura Pass Ruins | Fuse claw Ueno 212 and others | Individual |
| 〃 | 〃 | Matsukura Castle Ruins | Kakuma character Shiroyama 3-2 | Uozu City, Individual |
| 〃 | Tangible cultural property (building) | Former Sawasaki family residence | Shosenji character Tenjinyama | Uozu |
| 〃 | Tangible cultural property (arts and crafts) | Wooden eleven-faced Kanzeon Bosatsu statue | Ogawaji character Tenjinyama (Yoshida Memorial Folk Museum) | Jinguji Temple |
| 〃 | 〃 | Wooden Amida Nyorai standing statue | Golden Valley | Kanayama valley district |
| 〃 | 〃 | Gold and bronze Senju Kanzeon Bosatsu statue | Ogawaji 2921-1 | Senkoji Temple |
| 〃 | Tangible folk cultural assets | Tatemon | Suwa Town | Uozu Tatemon Preservation Society |
| 〃 | Intangible folk cultural property | Lion dance of Ogawaji | Ogawaji Temple | Shosenji Lion Dance Preservation Society |
| Uozu | Historic site | Tenjinyama Castle Ruins | Shosenji character Tenjinyama | Optical boy |
| 〃 | 〃 | Masukata Castle Ruins | Masukata character Shiroyama | Uozu City, Individual |
| 〃 | 〃 | Kitayama (Kanayama) Castle Ruins | Kitayama | Individual |
| 〃 | 〃 | Tsubono Castle Ruins | Tsubono | Individual |
| 〃 | 〃 | Uozu Castle Ruins | Honmachi 1-chome | Uozu |
| 〃 | 〃 | Stone Gate | Kakuma character Ishinomon | Uozu City, Individual |
| 〃 | 〃 | Ruins of Takekuma Mansion (Ruins of Kosuganuma Castle) | Kosuganuma | Individual |
| 〃 | 〃 | Mizuo Castle Ruins | Kakuma character Mizuosan | Individual |
| 〃 | 〃 | Tomb of Mamoru Aoyama and Mamoru Bungo | Shosenji character Tenjinyama | Uozu |
| 〃 | 〃 | Ooto main horse monument | Motoe character Hatada 73-9 | Chokyoji Temple |
| 〃 | 〃 | Otomo family's song monument | Sanga (Uozu Aquarium site) | Uozu |
| 〃 | 〃 | Man Lighthouse | Shinkadokawa 1-322-29 | Uozu |
| 〃 | 〃 | Koendo Aqueduct | Tenjinnoshin | Uozu |
| 〃 | 〃 | Uozu Town Magistrate's Office Ruins | Futaba Town 601 | Chokyoji Temple |
| 〃 | 〃 | Small shell mound | 18-18 Suwa Town | Oizumiji Temple |
| 〃 | Scenic spot | Mirage Observatory | Shakado character Mitawari | Uozu |
| 〃 | Tangible folk cultural assets | Farm tools | Shosenji Temple Tenjinyama (History and Folklore Museum) | Uozu |
| 〃 | 〃 | Fishing gear | Shosenji Temple Tenjinyama (History and Folklore Museum) | Uozu |
| 〃 | 〃 | Daily necessities | Shosenji Temple Tenjinyama (History and Folklore Museum) | Uozu |
| 〃 | 〃 | Lion head and face | Shosenji Temple Tenjinyama (History and Folklore Museum) | Ogawaji district (Ogawaji lion dance preservation society) |
| 〃 | Intangible folk cultural property | Seriken Choroku | Uozu City XNUMX yen | Serikko Choroku Preservation Society |
| 〃 | 〃 | Fuseya Bushi | Nishifuse district | Fuseya Bushi Preservation Society |
| 〃 | 〃 | Kakuma sword dance | Kakuma district | Kakuma sword dance preservation society |
| 〃 | Tangible cultural property (arts and crafts) | Tickets (Kosatsu) | Ogawaji Tenjinyama (Yoshida Memorial Folk Museum) | Uozu |
| 〃 | 〃 | Shiina Yasutane Contribution Letter | Kamimuraki 2-17-31 | Josenji Temple |
| 〃 | 〃 | Sassa Narimasa letter | Honmachi 1-8-14 | Shokenji Temple |
| 〃 | 〃 | Unmonji wall book | Kamimuraki 2-17-31 | Josenji Temple |
| 〃 | 〃 | Maeda Toshitsune Letter | Honmachi 1-8-14 | Shokenji Temple |
| 〃 | 〃 | Paper book color Shakyamuni statue | Kamimuraki 2-17-31 | Josenji Temple |
| 〃 | 〃 | Paper book color Common people genre painting folding screen | Kamimuraki 2-17-31 | Josenji Temple |
| 〃 | 〃 | Paper book ink painting Bodhidharma Daishi | Kamimuraki 2-17-31 | Josenji Temple |
| 〃 | 〃 | Kinumoto ink tiger figure | Kamimuraki 2-17-31 | Josenji Temple |
| 〃 | 〃 | Paper book ink lion figure folding screen | Kamimuraki 2-17-31 | Josenji Temple |
| 〃 | 〃 | Color by Kinumoto Amitabha triad statue | 18-18 Suwa Town | Oizumiji Temple |
| 〃 | 〃 | Uozu Town Sou Ezu | Hongo 1940 (inside Uozu Public Library) | Uozu |
| 〃 | 〃 | Uozu Town Eaves Name Map | Hongo 1940 (inside Uozu Public Library) | Uozu |
| 〃 | 〃 | Early modern armor | Shosenji Temple Tenjinyama (History and Folklore Museum) | Individual, Uozu City |
| 〃 | 〃 | Water-spraying dragon | Shinkadokawa 2-6-4 | Togenji Temple |
| 〃 | 〃 | Wooden monk Hachiman sitting statue | Miyazu 1520 | Hachimangu (Miyazu Hachimangu) |
Event/Festival/Event
Festival/Event
The following are festivals and events that existed in the past
art
Toyama Contemporary Art Exhibition ART / X / TOYAMA in Uozu
Exhibition of works in the Toyama Museum of Modern Art
Uozu City Art Exhibition
Uozu Citizens' Cultural Festival
Northern Japan Folk Song Dance Uozu Tournament
All-Japan Band Competition Prefectural Tournament
Toyamako Machinaka Art in Shopping Street
Learning Forest Music Festival
Toyama Chamber Music Festival
Toyama Junior High School Cultural Festival
Amateur band drive USIC
Dance / folk songs
Lion dance of Kanayama valley
Lion dance of Ogawaji
Sticky notes
(I.e.
* Including the ruins that once existed.
Sakura Pass Ruins
Daikoji Ruins
Hayatsuki Ueno Ruins
De ruins
Inda Ruins
Tenjinyama Ruins
Ishigaki Ruins
Shakado Ruins
Shosenji Ruins
Nagabikino Ruins
Butsuden Ruins (excavated during the construction of the Route 8 bypass)
な ど
Others
Rice riotplace of origin
Otani Onsen Ski Resort (Currently closed, but may be used by the local ski racing team Uozu Racing for practice)
Special products/special products
加積Apples(Cultivated mainly in Kamimuraki, Yoshishima and Rokuromaru districts)
TomomichiPear(Cultivated mainly in Motoe and Tomomichi districts)
NishifuseGrape(Cultivated mainly in the Nishifuse area)
, Uozu Clear Ramen
Deep water soft serve ice cream, Kaseki apple soft serve ice cream, deep sea water ramen
Uozu lacquer ware
な ど
Famous people
Alphabetical order
Yukinojo Asahikawa(Wrestler)
Ayumu Ishikawa(Pro baseball player,Chiba Lotte MarinesBelongs)
Jun Ishikawa(Sociologist,Shizuoka Prefectural UniversityProfessor)
Yoshikazu Usui(Pedagogue,Kokushikan UniversityProfessor)
Shuzo Ebata(Legal profession, lawyer)
Okita x Hana(manga artist)
Megumi Kyu(Free announcer, exToyama FM Broadcasting)
Zenjiro Kotogaura(Wrestler)
Natsufumi Sagae(Social welfare scholar,Otani UniversityProfessor)
Kaori Sadohara(Voice actor)[48]
Mai Sawaki(Essayist, radio personality)
Akira Shoji(Pro Wrestler)
George Domon(fortune teller)
Eisaku Sumi(Navy soldier, politician)
Hiroshi Sumi(politician)
Tanaka Eii(Female rugby player)
Kosuke Tamura(Shogi player)
Masaaki Tanibayashi(Politician, member of the House of Councilors)
(poets)
Tetsuo Nakao(Businessman,IT HoldingsPresident)
Nakajima Makiko(announcer,Northern Japan Broadcasting)
Yuriko Fujii(Boccia player)[49]
Yoichi Maki(Chinese literary)
Akihiro Murata(Shogi player)
Shiori Yanagishita(announcer)
Takashi Rakuyama(Former professional soccer player,FC KhimkiBelongs)
Yokoyama Gennosuke(journalist)
Tadao Yoshida(Businessman,YKKFounder)
Honorary citizen
Masataro Kawahara(1969 12 年 月 日 20)
Tadao Yoshida(1982 6 年 月 日 21)
Hisamatsu Yoshida (June 1982, 6)
Kunizo Kanemitsu (March 1992, 3)
Yoshio Morimoto (March 1992, 3)
Masao Tani (March 1998, 3)
Shichiyoshi Kiyokawa (March 1998, 3)
Tetsuo Nakao(2006 6 年 月 日 22)
Masahiro Kuwayama (presented on November 2012, 11)
Works set in Uozu City
TV drama
movies
literature
Poetry, waka poetry, tanka, haiku
Novels and plays
Criticism / Travel / Research
Comic
Anime
Great Hunt (The BERICH): The city is the center of the stage.
Detective Conan (Anime) --Episode 778 (broadcast on May 2015, 5) The stage of "Mirage where the angel disappeared" is in the city.
footnote
注 釈
Related item
外部 リンク