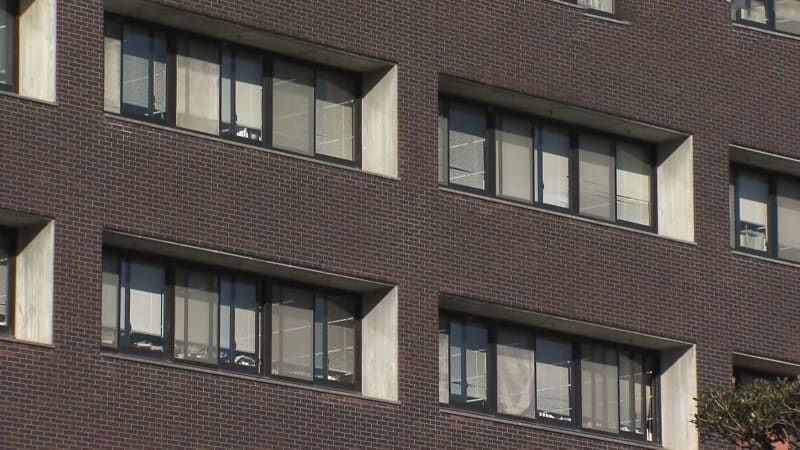 写真 
Infected 4 new students at a high school in Nabari Inspected 272 students and faculty members
 
If you write the contents roughly
In addition, at a high school in Nabari City, where one male student had been confirmed to be infected, four students who had contact with this student in class or club activities were confirmed to be infected. 
Mie Prefecture announced on the 13th that 90 men and women from preschoolers to those in their 18s were newly infected with the new coronavirus ... → Continue reading
 Mie television
We will tell you a wide range of information such as incidents and accidents that occurred in Furusato Mie, delicious dishes that have reached the season and topics that make you feel at ease.
Mie's events are on Mie TV♪
---
Wikipedia related words
If there is no explanation, there is no corresponding item on Wikipedia.
Nabari
Nabari(Nabari) isMieWestern,Iga regionに 位置 す るCity.
Overview
Iga basinLocated in the south, around the mountainsAkame 48 Waterfall,Kagari ValleySurrounded by beautiful nature including the canyon, you can live while feeling the sounds of nature such as the barking of birds in each season.
Nabari CityKintetsu Osaka LineAlong the line ofOsaka prefecture citiesIt is located about 60 minutes to.so thatOsaka OfBed townDeveloped as, for a long timeOsaka metropolitan areaWas included in.Also,1980 eraFrom the first halfNabari Todo familyWas the family crest of "Chinese bellflower""KikyogaokaMany large-scale residential areas have been created, including the development of "", and the population has increased rapidly.Since it was named "Kikyougaoka" in the early days, the residential area that will be developed after that is also "Kikyougaoka".Tsutsujigaoka"Umegaoka," "Yurigaoka," "Satsukidai," "Suzurandai," and other residential areas bearing the name of flowers will be created.
But,2000Closer to the Osaka area since around (12)NaraKashibaIn addition to the progress of housing development, there is also a tendency to return to the city center, and both households and population continue to decline, and the population is aging.As a result, in recent yearsCensusThen it is no longer included in the Osaka metropolitan area.
Geography
River
dam
History
Opened as a post station from the old days of ManyoRebellionOn the occasionOmijin PrinceAlso passed through here when he escaped to the eastern country.
Konden Einen Shizai LawSince the enforcement ofTodaiji Temple OfManorAs the population began to increase, it began to develop as a village.After that, the autonomous forces were armed and "Kuroda'sVillainIt is an area that has made a name for itself in the history of medieval Japan by fighting against the landowner in an attempt to escape from the rule of the villa.Although he resisted the rule of the villa, he actually has a deep relationship with Todaiji Temple and is an annual event.Taking waterThen, the timber harvested here is used, leaving a remnant.However, religious culture is not actually blooming here, and besides the ornately decorated modern religious facilities, there are only scattered mountain temples that decorate the withered landscape in the mountain village area.
VillainLater, with a background of unique combat knowledge and pharmacy systemNinjaIt becomes an existence called.Among themIga NinjaThe birthplace is adjacent to the north because the name of is so famousIga CityAlthough it is misunderstood that it is, in reality, traces of ninja life and activities can be seen widely throughout the Iga area.Exhibits of Iga Ninja's techniques, techniques, tools, etc.Akame 48 WaterfallIt is held at the exhibition facility near the entrance.
1579From (Tensho 7)1581(Tensho 9), a conspiracy by a ninja startedOda NobunagaIga Ninja annihilation strategy by parents and children,Tensho Iga RebellionWas unfolded twice, and the land of Nabari literally became scorched earth.Currently, the situation at that time is told by folklore such as "Tensho Ran Taiko".
The current city isIse visit OfPost townIs the prototype.In 1922 after the Meiji eraIga Ueno StationThe local railway was only connected from the station, but in 1930, the Sangukyu Express Railway (currently the Kintetsu Osaka Line) opened, improving the convenience of transportation to and from the Osaka area, and it became the cornerstone of development. Become.1954(29)May 3Municipal system enforcement[1].
After that, a large-scale housing complex was formed for commuters to the Osaka area, and large suburban commercial facilities were opened one after another in response.For this reason, it has become the center of commerce in the Iga region along with Iga City (formerly Uenoshi City).
History
population
Municipal
Mayor
Successive mayors
| 代 | Name | Inauguration date | Retirement date | Remarks |
| --- | --- | --- | --- | --- |
| First generation | Totaro Kitada | 1954(Showa29 years) April 4 | 1974(Showa 49) January 4 | Honorary citizen(Certified in January 1976) |
| 2 fee | Shigeyuki Nagaoka | 1974(Showa 49) January 4 | 1990(2) April 4 | Honorary citizen (certified in October 1992) |
| 3 fee | Eisuke Tominaga | 1990(2) April 4 | 2002(14) April 4 | |
| 4 fee | Toshikatsu Kamei | 2002(Heisei14 years) April 4 | Incumbent | |
Municipal status
In response to the financial problems of the third mayor, Eisuke Tominaga, the city system has been actively disclosing information since then.
City hall is the old city[2]From currentKonodaiMoved to[3]However, as major government offices moved from the old town one after another, the old town area, which had been the economic center until then, could not maintain its position as the economic center even though it retains its old appearance, and the center of the commercial area becameNational Route 165It moved to the area along the railway line and Kikyogaoka, which is a large-scale reclaimed land.Currently, the city is considering using it as a cultural and tourism resource with the goal of revitalizing the economy of this old city block.
NowIga CityThe city authorities are reviewing all expenditures in order to secure financial resources for the stable enforcement of the city system in the future by vetoing the referendum asking for the approval or disapproval of the merger with the area.
City council
As of July 2019
Number of lawmakers: 18
Chair: Mayumi Tomita
Vice Chairman: Naoji Sakamoto
| Parliamentary name | Number of members |
| --- | --- |
| Seifu Club | 4 |
| Komeito | 4 |
| Shinfukai | 3 |
| 喜働 | 2 |
| Freedom club | 3 |
| Abandoned | 2 |
*In addition, the constituencies of the lower house election areMie Prefecture 2th ward'[4], The constituency for the Mie Prefectural Assembly election is "Nabari City constituency" (constant: 2)[5]It has become.
Logos and mascots
1999It was established in commemoration of the 11th anniversary of the enforcement of the city system (45).List
Mascot character "Nabari no Nacky" (designed with the motif of the city flower, Kikyo)
Many logo marks of kanji, hiragana, katakana, and romaji are set.
industry
Agriculture:
Rice farming, grapes, strawberries, etc.Grape and strawberries are used as a tourist farmLake SeirenjiIt is done in the surrounding area.There is also attracting customers from the Keihanshin and Nagoya areas.In addition, the water is clean and sake is being brewed.There are multiple sake breweries.
Industrial
Taking advantage of the geographical advantage of being located between the Kansai area and the Chukyo area, multiple industrial parks have been created in the city (Yawata Industrial Park, Kuramochi Industrial Park, etc.).Showa Denko Materials,KOKUYO,Fujimori Industry,Nobel confectionery,Nitta, Fujiseal,TostemEtc. build and operate the factory.
Companies whose head office is located in the city

Borg Warner・ Morstec Co., Ltd. (manufacturing of automobile parts)
Ltd.Takakita(Agricultural machinery and precision parts manufacturing listed on the First Section of the Tokyo Stock Exchange)
Okitsumo Co., Ltd. (paint manufacturing)
Token Thermotech
Commercial
A tourism-related business that takes advantage of the fact that it was a post town, and that many tourism resources and nature remain.Since it is the midpoint between Kansai and Tokai, Kansai (Manyo, Sundi) and Tokai (Aeon Maxvalu Tokai, Uny [Apita], Viva Home) have opened stores respectively.Nissin Food OfDonbuYou can buy Kitsune Udon / Tempura Soba in the same city as East Japan and West Japan.Similarly, Kansai limited items and Tokai limited items can often be purchased at the same time.
Due to the rapid increase in population for more than 165 years, the number of companies planning to open large stores along National Highway XNUMX as a growth market continues, but the expansion of population and trade area has tended to stop growing these days. Many stores are closed unknowingly due to things that have been seen and intensifying competition between large stores.
Shopping center supermarket
Large specialty store
Financial institution
Japan Post Group
(As of 2015 year 3 month)
Japan Post Co., Ltd.

Nabari Post Office(Sakaemachi) --Collection and delivery station.
Takigawa Post Office (Joroku Akamecho = Akamechojoroku)
Nishinabari Post Office (Kiyamachi)
Nabari Yurigaoka Post Office (Yurigaoka Higashi)
Nabari Tsutsujigaoka Post Office (Tsutsujigaoka Kita)
Nabari Umegaoka Post Office (Umegaoka Minami)
Nabari Kikyogaoka Post Office (Kikyougaoka)
Nabari Kikyooka Minami Post Office (Kikyougaoka)
Mihata Post Office (Nitta = Shinden)
Hinachi Post Office (Shimohinachi)
Kunitsu Post Office (Nagase)
Nabari Kinsei Simple Post Office (Abeta)
Akame Waterfall Simple Post Office (Nagasaka, Akamecho)
Nabari Kuramochi Simple Post Office (Kuramochicho Harade)
Komohara Simple Post Office (Komoo)
Nabari Higashitawara Simple Post Office (Higashitawara)
Nabari Suzurandai Simple Post Office (Suzurandai Higashi)
Nabari Takinohara Post Office (Takinohara)
* The postal code in Nabari City is "518-04xx""518-05xx""518-06xx""518-07xx(In charge of collection and delivery at the Nabari Bureau).
Japan Post Bank

Nagoya Branch Riverna Shopping Center Branch Office (Motomachi) (ATM only / Holiday service)
Nagoya Branch Nabari City Hall Branch Office (Konodai = Konodai) (ATM only)
ATMs are installed at each post office except for other simple post offices, and holiday services are provided at each post office in Nabari and Nabari Kikyogaoka.
Education
At public elementary and junior high schools in the city2020There are plans to introduce integrated elementary and junior high school education at all schools by[21].. From the fall of 2015, Nabari Municipal Minami Junior High School and Nabari Municipal Tsujigaoka Elementary School will be designated as model schools, and junior high school teachers will conduct classes at the elementary school.sports festivalWe are making efforts such as having 5th and 6th grade elementary school students participate in[21].
University/Junior college
Imperial CollegeNabari Gakusha (2009<21> Withdrew due to the selection of students enrolled in April.Integrated into Ise Campus)
College of technology
high school
Junior high school
Nabari City Nabari Junior High School
Nabari City Akame Junior High School
Nabari Municipal Minami Junior High School
primary school
Nabari City Nabari Elementary School
Nabari City Recommended Hara Elementary School
Nabari City Hinachi Elementary School
Nabari Municipal Minaga Elementary School
Nabari City Kinsei Akame Elementary School
Nabari City Kikyogaoka Elementary School
Nabari City Kikyogaoka Minami Elementary School
Nabari City Kikyogaoka Higashi Elementary School
Tsujigaoka Elementary School in Nabari City
Nabari Municipal Suzurandai Elementary School
Nabari City Umegaoka Elementary School
Nabari City Yurigaoka Elementary School
Closed elementary school
Special school
Vocational school
Nabari Municipal Nursing College
public facility
Policemen
Fire
park
Nabari Central Park(Natsumi)

Nabari Central Park Observatory "Buena"

Hiraoyama Culture Park (Sakuragaoka)
library
Hospital / welfare facility
Nabari Municipal Hospital (Yurigaoka)
Nabari City Health Center / Emergency Clinic (Asahi Town)
Nabari City General Welfare Center "Fureai" (Marunouchi)
Nabari City Nursing Care Health Facility for the Elderly "Yuri no Sato" (Yurigaoka)
Historical facility
Exercise facility
Nabari City General Gymnasium (Matsuyama SSK Arena) (Natsumi / Nabari Central Park)
Nabari Citizens Tennis Court (Natsumi / Nabari Central Park)
Nabari Athletics Stadium (Natsumi / Nabari Central Park)
Nabari Municipal Baseball Stadium (Natsumi / Nabari Central Park)
Nabari Civic Pool (Natsumi / Nabari Central Park)
Nabari City Target Bird Golf Course (Natsumi / Nabari Central Park)
Nabari City Martial Arts Exchange Center "Ikiiki" (Kuramochicho)
Nabari Citizen's Hockey Stadium (Hananosato Stadium) (Yurigaoka)
Others
Nabari City Workers Welfare Hall (Natsumi / Nabari Central Park)
Toretate Nabari Exchange Center (Kiodai)
Nabari Children's Center (Yurigaoka)
Nabari City Youth Center (ads Hall) (Matsuzaki Town)
Public competition
Mini Boat Pier Nabari (Boat racingOutside boat ticket office)
Transportation
Train
City center station:Nabari Station
Kinki Nippon Railway(Kintetsu)
On the Kintetsu Osaka LineMeihanko Limited ExpressAll trains except Kintetsu, Han Iko Limited Express, and "Shimakaze" stop.Also, depending on the time of day, KikyogaokaSome limited expressStops.Using the limited expressTsuruhashi(Osaka Loop LineTransfer station) Arrival time is 48 minutes on average, no express charge requiredRapid expressThe average time to reach Tsuruhashi is 59 minutes.ExpressThe average time to reach Tsuruhashi is 1 hour and 10 minutes.If you use the direct limited express train to Tsu / Nagoya, you can reach Tsu in 32 minutes on average, Yokkaichi in 55 minutes on average, and Nagoya in 1 hour and 24 minutes on average.On the way except for the Meihan Otsu Limited ExpressIse NakagawaIt is necessary to make a connection at, but the diamond is set up so that the connection will be smooth.It takes an average of 50 minutes to reach Tsu by an express train that does not require a limited express charge, an average of 1 hour and 25 minutes to Yokkaichi, and an average of 1 hour and 58 minutes to Nagoya.
Abolished section:Kintetsu Iga Line Iga Kobe Station - Mihata Nitta Station - Nishihara Station - Kuramochi Station - Hatchōnawate - Nishi Nabari Station(1964(Abolished in 39)
Nishi Nabari initially called himself Nabari.Sangukyu Electric RailwayAt the time of construction, it was originally planned to go through this first Nabari, but at this time the land was bought up by a concessionaire around the station, so Sangukyu Express Railway set up a line on the south side of this station on the outskirts of the city. , I put the current Nabari here and changed the first Nabari to Nishi Nabari.
Express Bus
General route bus
Community bus
Nabari City Community Bus"Nakki"
Kunizu community bus "Araragi"
Recommended Hara community bus "Comocomo"
Midorigaoka community bus "Midori"
Beautiful flag area community bus "Hatakko-go"
道路
Media etc.
Local media, etc.
News (Chinese)
National newspaperIs in Mie prefectureNagoya cityThe ones issued in Japan are sold, but in Nabari City, the Osaka head office (Osaka) Is on sale (Iga CityandKumano CityThe same applies to the south).Chubu region OfBlock paperIsChunichi ShimbunIs also on sale.Alsosports newspaperAlso issued in Nagoya CityChunichi SportsExcept for, the Osaka version is on sale.
■Sankei Shimbun,Ise ShimbunDoes not have a branch office or communication department.
Area code
Famous places, historic sites, sightseeing spots, festivals, special events
Sights and historic sites
Nabari Todo Mansion Ruins
Seirenji Temple(Ruins of Seirenji Castle)
Enjuin
Tokurenin
Takigawa Castle Ruins
Sakuramachi Lieutenant General Castle Ruins
Kashiwara CastleTrace
Sugitani Shrine
leisure
Tourism
Festival
Atago Fire Festival (Shinmachi / Atago Shrine): Late July
Special event
NaraNigatsu-doTorch-like proceedings (Akamecho Ichinoi ...Todaiji Temple): May 2-May 3-May 3
Nabari Sakura Festival (Natsumi / Nabari Central Park): Late March to early April
Nabari River Fireworks Festival (Nabari River Shinmachi Riverside): Late July
Nabari Highway City: Early November
Specialty dishes
Famous people
"Shoji Maruyama"
Related person
Kan'ami-A Noh performer.Founded in Obata, Iga Province (currently Obata, Nabari City).
Ken Hirai -Singer
Takami Ito - Writer
Mafia Kajita --Writer (grandparents live)
Works set in the vicinity of Nabari City
Local hero
footnote
外部 リンク
Administration
legislation
Tourism
Others