写真 
Okinawa Prefecture Corona 58 new people Bed less than 50% for the first time in half a year
 
If you write the contents roughly
In relation to the US military, one new infection was confirmed at Kadena Air Base, bringing the total to 1. 
Okinawa Prefecture announced on the 7th that 10 people under the age of 80 to those in their 58s were newly infected with the new coronavirus.Last week ... → Continue reading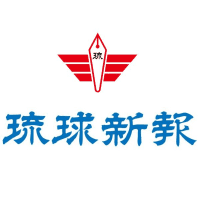 Ryukyu Shimpo
---
Wikipedia related words
If there is no explanation, there is no corresponding item on Wikipedia.
Kadena Air Base
Kadena Air Base(Kana Kanajojo,English: Kadena air field) IsOkinawaNakagami-gunKadena Town-Okinawa City・Nakagami-gunChatan Town[1]The largest United States in the Far East, which spreads over a vast area ofAir force base.Kadena Air Force Base(Kadena Air Base = official name in the US),US Air Force Kadena Air Base, Or simplyKadena Air BaseOften called. In April 1945, the U.S. military was old in the Battle of OkinawaJapanese ArmyMedium airfieldIt is a base that has been requisitioned and then expanded further.
Overview
Facility contents
3,700 mRunwayWe have two, and about 2Military aircraftResidesFar EastIt is the largest air force base and the largest air force base in Japan. Japan's largest airport in terms of areaTokyo International AirportIt is about twice that of (Haneda Airport). Long time agospace shuttleWas designated as an emergency landing site.
Not only as a base for the 5th Wing of the 18th Air Force, but also in the residential area, there are various support facilities for the U.S. military such as schools, libraries, baseball fields, golf courses, movie theaters, supermarkets, etc. Kadena Marina area on the west side of the issue is also a welfare facility for US military personnel.
Place: Kadena Town (Miugama, Kanehaku, Kadena, Yara, Noguni, Kunisaki, Higashi, Nori) Okinawa City (Moromizato, Yamauchi, Morone, Shirakawa, Gotenjiki, Ukuta, Carpentry, Kara River, Uechi) Chatan Town (Ihei, Hamakawa, Kamiseki, Shiseido, Sandside) Naha City (Miyagi)
Area: 19,855,000m2
Number of landowners: 11,450[2]
Management: US Air Force
Use: Airfield
Management
Control unit name: 18th Wing
Units used: 18th Operation Group, 18th Mission Support Group, 18th Maintenance Group, 18th Medical Group, 18th Facility Group, US Navy Fleet Activity Command in Okinawa, 7th Fleet Patroll Squadron, etc.
Geography
Kadena Town82% of the area of ​​Kadena Air BaseKadena Ammunition Storage AreaCurrently, the residents of Kadena Town live in the remaining 18% of the residential areas.Along prefectural road 74 "Roadside station KanaYou can see the northeast side of the runway and the area around the fighter apron.There is also a permanent exhibition that introduces the history of Kadena.
TokyoShinagawaArea almost comparable toTokyo DomeApproximately 420 pieces)Okinawa main islandOccupies in the central area.
Of the area occupied by Kadena Air Base, more than 9% is privately owned.Even after the occupation of the Battle of Okinawa, it expanded due to the forced requisition of land, and the number of landowners increased to 11,450.For this reason, annual rents exceeding 239 billion yen are paid to landowners with Japanese taxes.
Name of Kadena Air Base
Kadena Air Base is also known as "Kadena Air Base", but it is adjacent to the north side.Kadena Ammunition StorageIs different.It was also deployed in Okinawa under US military occupation.Mace BThe four missile bases in Kadena Air Base were called the Kadena Air Base because the control command tower of Mace was located at Kadena Air Base, and it is actually far from Kadena Air Base.
Facility number
Name in the Okinawa Reversion Agreement
Old name
FAC6022
Kadena Ammunition Storage Area
FAC6037
Kadena Air Base
Kadena Air Base
Camp Sansone
Army residential area
FAC6038
return
History
Former Japanese Army "Middle Airfield"
April 1944 (Showa 19): The Japanese ArmyNorth airfieldAs a subsidy for the disaster, we forcibly confiscated a vast land of approximately 47 square meters that spans Chatan Village, Yara, Kadena, Higashi, Nozato, Nokuni, and the national annex, and proceeded from May to the mid-airfield pier construction work. It was
September 1944 (Showa 19):Imperial Japanese ArmyIt will be opened as a medium airfield of the Air Corps.
October 1944, 19:Ten and ten air raidsMany of the facilities were destroyed at.
October 1945, 20:32th ArmyOrdered the self-destruction of the Urasoe airfield runway.
April 1945, 20: Occupied by the U.S. Marine Corps in the bloodless landing in the morning, and repaired on the same day, making it ready for use as a temporary US airfield.
As a U.S. military Kadena base
2007May 11, Home countryMissouriF-15 fighter aerial disassembly and crash (May 11), flight training for the same aircraft at Kadena Air Base was also suspended.
Kadena Air Base and Incident Accident
In recent years, the number of foreign aircraft has increased enormously at Kadena Air Base, and not only accidents caused by conventional models belonging to Kadena Air Base, but also accidents caused by falling objects and emergency landings by foreign aircraft are increasing.In addition, the number of drunk driving arrests of soldiers belonging to Kadena Air Base has increased rapidly since the relaxation of US forces in Japan in 2019.
August 1959, 6,Miyamori Elementary School US military plane crash.. An F100D fighter belonging to Kadena Air Base crashed into a residential area. 12 people died, including 18 Miyamori elementary school children (one child died of aftereffects).
August 1968, 11,Kadena Air Base B-52 bomber flaming accident.Vietnam War OfArk Light OperationB-52 attempted to take off to launch into the runway, overrun the runway and ignited a full load of fuel and bombs, causing a huge explosion. AroundFacility,CivilianIt also causes damage. This will further enhance the movement to remove the Aircraft.
On September 1974, 9, a C-30 transport plane crashed at Kadena Airfield, injuring two crew members.
On March 1986, 3, a C22A Galaxy transport aircraft belonging to Kelly Air Force Base burned the first engine during takeoff and landing training at Kadena Air Base and crash landed.
On June 1986, 6, Kadena's RF-9 Phantom reconnaissance plane dropped two gasoline tanks immediately after takeoff and ignited on the runway.
On April 1994, 4, an F-4 fighter attempting to take off Kadena Air Base crashed into a silent farmland in Kadena Ammo Storage.
August 1999, 6,AV-8B HarrierWhen the aircraft took off at Kadena Airfield, it crashed from the engine and crashed.
On May 2013, 5, three F-28 fighters were trained during aerial combat in the training airspace at a distance of 15 km off the eastern coast of Okinawa Prefecture. In response, one U-126A from the Naha Rescue Team took off at 1:125. At 1:9, one UH-25J took off. At 9:28 U-60A discovered the pilot, and at 1:9 UH-55J was taken into the rescue team and handed over to the US military.
Kadena Air Base and various problems
Noise and roar litigation
The flight course for takeoff and landing also passes over the private area. For this reason, the surrounding area suffers from noise on a daily basis. As a lawsuit against noise at Kadena Air Base, a lawsuit was filed requesting noise reduction.
In 1996, the "Aircraft Noise Control Measures" agreed by the US and Japanese governments set restrictions on flight and ground activities from 10 pm to 6 am, but excluded if there is a need for US military operations. There is a rule that it can be done, and it is not sufficiently observed[8].
The first Kadena roaring lawsuit (1981-1998)
On February 1982, 2, he filed a lawsuit with the Okinawa Branch of the Naha District Court, seeking the government to stop night flight and to compensate for past and future damages.
On February 1994, 2, the first judgment. Refusal of injunction and compensation for damages will be rejected in the future and accepted in the past (W value of 24 or more, reduction in the amount of approach to danger).
January 1998, 1, appeal decision. Rejected injunction, W of 16 or more will be recognized as damage compensation for the past (however, type I). The approach to the danger on the part of the country is rejected. No health damage was observed. I ordered the plaintiff to pay about 13 billion yen.
The second Kadena roaring lawsuit (1999-2011)
On March 2000, 3, 27 plaintiffs from Okinawa City, Ishikawa City, Gushikawa City, Chatan Town, Kadena Town, and Yomitan Village filed a lawsuit with the Okinawa Branch of the Naha District Court.Japanese GovernmentIn addition toUnited States Federal GovernmentIs also a defendant.Preliminarily, request the State to confirm that it has a diplomatic negotiation obligation in the Joint Committee based on the Status of Forces Agreement.The 56 second-instance decision ordering payment of approximately 2009 billion yen has been finalized.
Third Kadena Rouge Lawsuit (1999-2011)
"The third Kadena roaring lawsuit" in which 2 residents in the vicinity called on the government to stop the flight of US military aircraft at night and early in the morning and to compensate damages for noise damage. Plaintiff ordered to pay 2034 total of 3 yen[9]..The standard amount of compensation was reduced from the first trial, and the flight injunction request was rejected in the same way as the first trial.The plaintiffs appealed, but Saburo Tokura, the judge of the Supreme Court's Third Small Court, decided to dismiss the appeal by March 1, 1, and the two-trial decision was finalized.[10].
Outpatient plane problem and parking lot problem
Former tarmac usage problem
In 1996, in the final report of the Japan-US Special Action Committee (SACO), it was stated that the "operation and support facility for naval aircraft" adjacent to Kadena's residential dense area will be moved to the south side,US-Japan Joint CommitteeAgreed to move the Navy tarmac in February 2009, construction started in 2, and new tarmac construction completed in January 2011. The construction and relocation costs of approximately 2017 billion yen were borne by the Japanese government[11].. However, this time, the problem of parking foreign aircraft flying from other bases not only at the new parking lot but also at the old parking lot continues to occur.[12]Despite advocating the burden reduction, the fact that the burden increased substantially caused distrust of the citizens of the prefecture.[13][14][15].. The U.S. forces made a mistake in the location due to numerous offers from municipalities and prefectures.[16], There was a discrepancy with the personnel involved in the unit[17], But once again using the old tarmac, causing noise and odor problems[18][19].. On January 2020, 1, the U.S.-Japan Joint Commission agreed to dismantle the building at the former Navy tarmac, but it remains unclear how effective it will be.[20][21].
Kadena Base Parachute Descent Training Problem
Kadena Air Base is conducting parachute descent training over the densely populated residential areas of Kadena (Photo 7) Regarding parachute descent training, Kadena Air Base conducts descent training even at night, despite the fact that Japan and the United States have agreed on a basic training location with Ie Shima Airfield under the SACO agreement, and the local and prefectural governments are also opposed. Doing[22].
On October 2019, 10, the U.S. military officially released an image saying that it had safely conducted nighttime parachute training at Kadena Air Base based on the agreement between Japan and the United States.[23]In fact, Defense Minister Taro Kono requested cancellation in the morning of the same day.In response to the forced training that night, Minister Kono said, "It is a very regrettable event that could affect the alliance."[24]"At least, it's a recognition that the US side hasn't given a solid explanation. I have to say that it's a serious problem," he criticized the US military's response.[25].
Kadena base and pollution pollution
Digestive spill problemsJet fuelOutflow is occurring frequently[26].. A particularly serious problem in recent years is the Kadena Air Base problem as an outflow source of PFOS and PFAS. PFAS is called "Forever Chemicals", which is a persistent toxic substance whose carcinogenicity is pointed out, and it is a toxic substance that is extremely difficult to remove and clean up. The concentration was particularly high in the Daiko Mawari River, which runs alongside the runway, where the concentration was about 20 times higher than the standard value.[27].
In January 2016, the US Air Force released an 1-page accident report, environmental survey, and e-mail related to pollution at Kadena Air Base. The document, dated from the mid-8,725s to August 1990, is the first recent piece of information detailing pollution at a US military base in Japan.The report listed about 2015 environmental accidents between 8 and 1998, most of which were not reported to the Japanese side.[28]..Also, before Okinawa returned to Japanese rule in 1972, the Chibana Ammunition Storage (currently) adjacent to Kadena Air Base.Kadena Ammunition Storage) Is known to contain 800 nuclear warheads and thousands of tons of mustard, VX, and salingus, the largest weapons of mass destruction on Earth.[29].
In 1996, a part of Kadena Air Base Kamiseicho was returned and when he tried to build a house, a waste containing high concentration of dioxin was found and the removal did not proceed. We fixed the policy of purchasing land with the town budget. About 2020 million yen has been posted, but the government is not expected to compensate[30].
In May 2007, about 5 kiloliters of aircraft fuel leaked. From the 8.7s to the 1960s, it was also revealed that waste oil containing PCB was dumped in the reservoir. With respect to these pollutions, the Japan-US Status of Interest agreement has significantly limited the right of investigation by the Japanese side. Groundwater is also a water source for waterworks, and there is concern about environmental pollution due to these pollutants.
Hazardous substances in Kadena Air Base created by the U.S. military in 2014 in 1987,Polychlorinated biphenylIt was revealed that the document containing the data of high-concentration contamination by (PCB) was hidden.[31][32].
From 2014 to 2017, 13 locations in Kadena Air Base were contaminated with up to 1 million times more than the lifetime health recommendations for drinking water.[33].. Prefectures and environmental groups are demanding on-site surveys, but have never been done[34].
From January 2016 to November 1, there were at least 2017 outflow accidents of toxic substances such as jet fuel, and even if it was confirmed, 11 cases were flowing out of the base, US Air Force internal data Found out. The total outflow of harmful substances is at least 95 L (2 drums), but there was no report to the Japanese side.[35].
In 2019, the survey found that the values ​​of Kadena PFOS and PFOA were 830 ng / l and 1400 ng / l, respectively.United States Environmental Protection AgencyThe lifetime health recommendation value set by the company in 2016 is 70 ng / l.[36].
Base economy and employment issues
Subsidies will be paid from the government to neighboring municipalities due to the presence of a US military facility or in the name of. In addition, the government ruling party may evaluate the contribution to the national policy of cooperating with the US military bases, and a promotion measure may be proposed. Japanese civilian employers, commonly known as "military employees," are decided by the U.S. military and the Japanese government bears the labor costs. There are complaints that there are employment dismissals, workplace harassment and discrimination. Response to asbestos countermeasures in the base was delayed[37].
In 2019, 11 Japanese employees working at Kadena Air Base and 1 Japanese employee working at U.S. Army Camp Zukeran were given unjustified dispositions such as suspension of work, and withdrawal of disposal against the employer's country A lawsuit seeking it was filed in the Naha District Court on 31st[38].
Air traffic control and affiliation
Air traffic control
CLR
123.300
235.000
GND
118.500
275.800
TWR
126.200
236.600
315.800
APP/DEP (North)
119.100
335.800
APP/DEP (South)
126.500
258.300
18 WG COMD POST
311.000
355.200
AIRLIFT COMD POST
128.000
349.400
PTD
131.400
266.000
BASE OPS
266.000
MET
344.600
ATIS
124.200
280.500
Air traffic control is handled by the US Air Force (5th Air Force). However, regarding terminal radar control operations,Naha AirportNaha approach control area (Ministry of Land, Infrastructure, Transport and TourismResponsible).
Return of Kadena Rapcon
Regarding the air traffic control in the airspace around Okinawa, even after returning the administration of Okinawa, "We will perform approach control operations for these airfields during the interim period until the Japanese government can provide radar approach control operations to these airfields" As a result of this airfield installation in OkinawaApproach control area("Okinawa Approach Control", commonly known as "Kadena Rapcon". Airspace about 6000m above the airfield with a radius of about 90km, and over Kumejima about 1500m with a radius of about 55km.Naha Airfield,Futenma Air BaseExcept each. ) Controller was in charge.
2000May 3ToCohenUS Secretary of Defense(At that time) announced the policy of transferring this control area to Japan[39],2004May 12 OfUS-Japan Joint CommitteeTransfer to Japan is determined after three years (3) to prospect in[40],sameMay 12からMinistry of Land, Infrastructure, Transport and TourismBelongingAir traffic controllerTraining started[41].. However, the transfer was delayed because it took time to train the controller mainly due to the difference in the control system.
2010同May 3It was decided to be transferred at midnight (Japan time)[42]..Currently, the Naha approach control zone under the jurisdiction of the Ministry of Land, Infrastructure, Transport and Tourism (airspace of about 6000 m above this airfield, radius of about 90 km, and airspace of about 4900 m, radius of about 55 km above Kume Island. Except for.)
In 2013, even after the return of Kadena Rapcon, US military personnel continued to engage in air traffic control operations at the Naha Terminal Control Station, and it was discovered that there was an airspace called the "arrival sector" for US military flight.When a U.S. military aircraft lands at Futenma Air Station or Kadena Air Base, veterans from the U.S. military will carry out air traffic control operations at the Naha Terminal Control Station.It also revealed that temporary airspace restrictions called "Altrab" are occurring nearly a thousand times a year due to the implementation of US military training.[43].
Aviation lighthouse
Station name
Type
Identification signal
frequency
Operating hours
Kadena
BEFORE
KAD
112.000
24 hours
TACAN
-
1018.000
US Air Force is in charge of maintenance
Location unit
It is the largest single mixed air wing of the US Air Force. In addition to the 18th Wing, it is also known as the Team Cadena, which combines the units of the four armies located at the base.

A team of nearly 18,000 Americans and more than 4,000 Japanese form Team Cadena.

The Wing is divided into 5 groups, each responsible for operations, maintenance, mission assistance, civil engineering, and medical care.F-15C / D(44 of the 67th and 2th combat squadrons, 24 squadrons)KC 135(Aerial refueling machine)・E-3AWACSA flagship unit of the US Air Force in Japan, which possesses aircraft and is responsible for the deterrence of the US in the Western Pacific and Southeast Asia. There is also a rescue squadron, a rescue helicopter,HH-60Are using.
FloridaHurbert Air Force Base OfAir Force Special Operations CommandBelong to. It consists of three squadrons with 750 flight crews, one maintenance squad, one special tactics squad, and one operational support squad.C-130Remodeled transport aircraftMC-130Owns H/P etc. The 320th Special Tactical Company, etc. belonging to this unit,Occurred on October 2011, 3Great East Japan EarthquakeLarge of(I.e.Destroyed inJapan Air Self-Defense ForceMatsushima BaseIt was the first to be used for disaster recovery in Japan.
It consists of more than 320 personnel and is in charge of air transportation of personnel and cargo at Kadena Air Base. 650 aircraft will fly every month to carry more than 12,000 people and cargo of nearly 3,000 tons.
Reconnaissance missions in the Pacific region. It is an important force for the Pacific Armed Forces and the information obtained is used by the Department of Defense and other government agencies. Work closely with the 390th Intelligence Corps.RC-135U / V / W,WC-135Use a reconnaissance aircraft such as.
Air Force IntelligenceBelong to. Conduct information and security activities.
More
In the past, the "Cadena Carnival", recently called the "American Fest", is an open house that is generally held around the United States Independence Day,American terrorist attacksIt has been discontinued in recent years due to the influence of. In the past open houses, there were cases where private cars, which are usually severely restricted by the US military bases on the mainland, were free to drive in, and runways (05L/23R) were used as parking lots.
2008May 7, Base release (America Fest) was held for the first time in 4 years. There were no flight exhibitions, and the conditions for viewing the aircraft such as taking photographs were the same as the previous exhibition. Brigadier General Brett Williams at the time2009) Held that the implementation of a flight exhibition was also considered, but all three municipalities with bases were opposed to the flight exhibition.
In 2009May 7(Limited to military personnel, military personnel, employees, etc. with base ID holders),May 7The base was opened to the public on both days (open to the public) under the title of America Fest 2009.Langley Air Force BaseBeing deployed fromF-22The Raptor fighter was generally released for the first time in Japan and attracted people's attention. Although there was an operation of the aircraft involved in the base's normal operations, no flight exhibition was held for the festival. In addition, for the purpose of the comfort of soldiers and employees working at US military bases overseas,Gary Sinise LeadLt. Dan BandPerformed live.
Recent movement
2009May 1,VirginiaLangley Air Force BaseTwelve F-22 fighters belonging to the aircraft will fly to Kadena Air Base and train for three months. This is the second deployment of the F-12 fighter Kadena base.
2009May 5, Four F-22 fighters belonging to Langley Air Force Base, Virginia arrive at Kadena Air Base. According to the announcement of the US Air Force in Japan, a total of 4 aircraft will be deployed in Kadena for 12 months. This marks the third deployment of the F-4 Kadena base.
2009May 6, May 5, another 30 F-22 fighters arrived at Kadena Air Base. On the next day, 4rd day, we trained with the F-3 fighter belonging to the local Kadena base and the F-15 fighter attack belonging to the US military in Korea. This is the fourth deployment of the F-16 Kadena Air Base.
2009May 6, May 5, another 30 F-22 fighters arrived at Kadena Air Base. On the next day, 4rd day, we trained with the F-3 fighter belonging to the local Kadena base and the F-15 fighter attack belonging to the US military in Korea. This is the fourth deployment of the F-16 Kadena Air Base.
On July 2012, 7, 28 F-1 fighters belonging to the 1st Fighting Wing (22FW) of Langley Air Force Base, Virginia, flew and trained for 12 months.
August 2012, 9,ア ラ ス カ 州Elmendorf Air Force BaseTen aircraft belonging to the 3th Fighter Squadron (3FS) of the 90rd Wing of the Pacific Air Force (90WG) are the destination GuamAndersen Air Force BaseIt flew as a transit point to fly to.
In January 2013, 1 aircraft from the 1st Fighting Wing of Langley Air Force Base, Virginia and the 192nd Fighting Wing of Virginia ANG (192FW) arrived.
United States Department of DefenseAccording to the "2015 Fiscal Year Base Structure Report" published by, the overseas base with the highest asset value ($ 75 billion, second place isYokosuka Navy FacilityOf 74 billion dollars, the third place is the Army Grafenweer Air Base of 3 billion dollars).
footnote
^ a b Ministry of Defense/Self-Defense Forces: List by U.S. Forces Facilities and Areas in Japan (including joint use facilities)
^ "FAC6037 Kadena Air Base/Okinawa Prefecture". www.pref.okinawa.jp.

2020/3/3

Browse.
^ "First international flight, landing at US military base JAL Okinawa-Tokyo flights in service 65 years". Ryukyu Shimpo(July 2019, 2)

^

Mainichi Newspaper August 2006, 8, 2st, 1nd, 2th page

^ Ryukyu Shimpo (June 2006, 6). "U.S. forces take off before dawn/Four aircraft including Kadena Air Base F15". As of May 2006, 6オ リ ジ ナ ルMore archives.

2009/3/12

Browse.
^ Ryukyu Shimpo (June 2008, 4). "Kadena F15 Mimei Takeoff". As of May 2008, 4オ リ ジ ナ ルMore archives.

2009/3/12

Browse.
^ "Training in Kadena assuming an attack on North Korea What is the "elephant march" that is rare at US military bases in Japan? |沖縄タイムス+プラス ニュース| Okinawa Times + Plus News"(Japanese). Okinawa Times + Plus.

2020/3/4

Browse.
^ Swirling people's will: Futenma relocation (Mainichi jp Nov 2009, 11)Retrieved February 2009, 11
^ "Rejection of flight suspension and reduction of compensation to ¥261 billion Third Kadena roaring lawsuit High Court Naha Branch judgment"(Japanese). Mainichi Newspapers.

2020/3/3

Browse.
^ "Okinawa Kadena Air Base Noise Proceedings Finalized Supreme Court Ordered to Compensate the State"(Japanese). NHK news web.

2021/3/24

Browse.
^ "Japan-US Joint Commission agrees on dismantling Kadena Air Base's former Navy parking facility". ryukyushimpo.jpRyukyu Shimpo.

2020/3/11

Browse.
^ "Agreed Hogo, old tarmac "remain used" US military Kadena base goes backwards to reduce burden | Women themselves"(Japanese). WEB women themselves.

2020/3/11

Browse.
^ "Opinion letter for discontinuing use of the former Navy tarmac Okinawa City Council unanimously passed | Okinawa Times + Plus News"(Japanese). Okinawa Times + Plus.

2020/3/11

Browse.
^ "F35 flight, descent training, continued use of Kadena old tarmac... Reducing burden "Mayakashi" Distrust of local government [deep digging] | Okinawa Times + Plus Premium"(Japanese). Okinawa Times + Plus.

2020/3/11

Browse.
^ "U2 reconnaissance planes, the remaining two planes to South Korea Kadena's old parking lot used Temporary deployment 2 days | Okinawa Times + Plus News"(Japanese). Okinawa Times + Plus.

2020/3/11

Browse.
^ "US military plane used Kadena's old tarmac"(Japanese). Okinawa Times + Plus.

2020/3/11

Browse.
^ "Kadena's former Navy tarmac "Not use" US apology "I had a discrepancy with the personnel of the unit" | Okinawa Times + Plus News"(Japanese). Okinawa Times + Plus.

2020/3/11

Browse.
^ "Two weeks after the apology... US Army used again Kadena Air Base/former tarmac | Okinawa Times + Plus News"(Japanese). Okinawa Times + Plus.

2020/3/11

Browse.
^ "Use of former Navy tarmac at Kadena Air Base, US notified by "pre-approval of commander" Defense Bureau did not understand notification | Okinawa Times + Plus News"(Japanese). Okinawa Times + Plus.

2020/3/11

Browse.
^ "Japan-US Joint Commission agrees to dismantle Kadena Air Base's former Navy parking facility"(Japanese). Ryukyu Shimpo.

2020/3/11

Browse.
^ "Dismantling old tarmac facility/Japan-US agreement Uncertain effect of noise reduction | Article published in Okinawa Times"(Japanese). Okinawa Times + Plus.

2020/3/11

Browse.
^ "U.S. Army agreement violation descent training Kadena base"(Japanese). Tokyo Shimbun TOKYO Web.

2020/3/11

Browse.
^ "Kadena safely conducts paradrop training" (English). DVIDS.

2021/2/12

Browse.
^ "Defense Minister Kono requests Kadena to cancel parachute descent training ... US military forced" very regrettable "" (jp). Mainichi Daily News(July 2019, 10)

2021/2/12

Browse.

^ Japan Broadcasting Corporation. "U.S. forces parachute training at Kadena base XNUMXth time local governments repelled |"(Japanese). NHK Political Magazine.

2020/3/11

Browse.
^

Okinawa ``U.S. military base environmental chart'' (2017)

^ Company, The Asahi Shimbun. ""Eternal chemicals" leaking from US military bases in Okinawa-Natsuko Shimabukuro | Ronza-Asahi Shimbun speech site"(Japanese). Ronza (RONZA).

2020/3/3

Browse.
^ Mitchell, Jon (April 2016, 4). "Contamination: Kadena Air Base's dirty secret" (English). The Japan Times.

2021/1/10

Browse.
^ Mitchell, Jon (April 2016, 4). "Contamination: The human cost of dioxin, PCBs and pollution at Kadena Air Base" (English). The Japan Times.

2021/1/10

Browse.
^ "Town buys out polluted land Dioxin from US military base return site Government's compensation is unclear". ryukyushimpo.jp.

2020/3/3

Browse.
^ "Kadena Base PCB hidden anxiety spread | Okinawa Times + Plus News"(Japanese). Okinawa Times + Plus.

2020/3/3

Browse.
^ Press Production Bureau, Ryukyu Asahi Broadcasting. "English newspaper 1980s PCB contamination at Kadena base"(Japanese). QAB NEWS Headline.

2020/3/3

Browse.
^ "PFOS pollution at Kadena base, up to XNUMX million times US standard, outflow to water sources is likely | Okinawa Times + Plus News"(Japanese). Okinawa Times + Plus.

2020/3/3

Browse.
^ "Close-up: Around Okinawa base, water pollution harmful substances, XNUMX times the US standard, US military, no on-site inspection allowed"(Japanese). Mainichi Newspapers.

2020/3/3

Browse.
^ "Large amount of toxic substances from Kadena Air Base, 2 in 317 drums in about 95 years | Okinawa Times + Plus News"(Japanese). Okinawa Times + Plus.

2020/3/3

Browse.
^ Company, The Asahi Shimbun. "Site of Fluorofluoride Compound (PFAS) Contamination by US Military Bases-Kunitoshi Sakurai | Ronza-Asahi Shimbun Press Site"(Japanese). Ronza (RONZA).

2020/3/3

Browse.
^ "Asbestos damage to base employees Temperature difference between Okinawa and mainland (Okinawa Times)"(Japanese). Yahoo! News.

2020/3/3

Browse.
^ "U.S. forces dispose of alleged suspicion... Theft case at Kadena base 12 base employees sued the country "The reason for the disposition is factless"". www.msn.com.

2020/3/3

Browse.
^ Ryukyu Shimpo (June 2000, 3). "Kadena Rapcon Return / Anxiety that "one step forward" remains".

2010/3/30

Browse.
^ Ryukyu Shimpo (June 2004, 12). "Kadena rapcon returned to official agreement".

2010/3/30

Browse.
^ Ryukyu Shimpo (June 2004, 12). "Operation training at Kadena Rapcon for transfer".

2010/3/30

Browse.
^ Ministry of Foreign Affairs (March 2010, 3). "MOFA: Transfer of Okinawa approach control (commonly known as "Kadena Rapcon") to the Japanese side".

2010/3/30

Browse.
^ Ryukyu Shimpo"Temporary limit for US military priority airspace training on the main island XNUMX times a year"2013 year 8 month 10 day 10: 17
Related item
外部 リンク