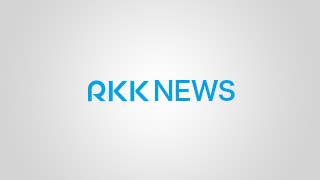 写真 
[Breaking news] To the risk level "XNUMX. Severe warning" of the new corona Kumamoto Prefecture 
 
If you write the contents roughly
Along with this, the policy is to request restaurants that serve alcoholic beverages in Kumamoto City to shorten their business hours. 
As the spread of the new coronavirus continues, the prefecture will change the risk level to the most serious "XNUMX. Strict warning" on the XNUMXth. → Continue reading
 Kumamoto Broadcasting (RKK)
This is Kumamoto Broadcasting (RKK). We will quickly and easily tell you about the news in Kumamoto prefecture. In addition, RKK is recruiting videos and photos of natural phenomena, incidents, accidents, etc. in "RKK Scoop Post".
---
Wikipedia related words
If there is no explanation, there is no corresponding item on Wikipedia.
Sales
Sales(Eigyo) means to carry out business for the purpose of profit.From here, a certain act is said to be business.It is also used as a term to refer to a collection of corporate activities.Each will be described in detail below.
Sales as an act
Definition of sales
Sales as a human actProfit(In the usual senseprofitIt means to carry out business for the purpose of (in other words, acquisition of). "Running" in the case of "running a restaurant or liquor store" means "business", and "business" in the case of "business hours" often posted at the storefront also means exactly this.
As explained above, the general wisdomCommercial lawAccording to the regulations ofPerforming the same kind of actions continuously and repeatedly for the purpose of "profitable"Refers to.
As a result, as long as it is for commercial purposesIf you couldn't make a profitBut it corresponds to business.
Initially, as long as there is an intention to continue / repeatIf you quit onceBut it corresponds to sales[1].
For example, in the case of restaurants and liquor stores, opening a store and selling it is generally called "sales", but that is just a narrow sense of "store sales".[2]..The various acts of "running a business" in pursuit of profits as a corporation are businesses in a broad sense.
Even if the store is temporarily closed, in-house meetings, POP and leaflet production, distribution and exhibition, site production and information update, ordering work, inventory confirmation and inventory control, store cleaning, employee education , Customer support, product shipping, market research, business trips and inspections ...Doing business as a corporationIs considered[3]..The same is true even if these do not directly or indirectly bring benefits.
Classification in commercial conduct
About commercial conductCommercial lawThe business activities of "sales" can be classified as follows.
Absolute business practices

Whether it is a business or not, it is a commercial act. (Article 501 of the Commercial Code)

Commercial conduct

What is done as a business is a commercial act. (Article 502 of the Commercial Code)

Ancillary business practices

The act that a merchant does for its business is a commercial act. (Article 503 of the Commercial Code)
Furthermore, as a commercial act under the special law,Underwriting of trust,Inexhaustibleand so on.For this reason, those who engage in these acts are "merchants."In addition, if the same kind of act is repeated for the purpose of profit, it falls under business.[4].
Cases that do not correspond to sales
Occupations not applicable to sales
Acts of doctors, lawyers, etc. that do not fall under the above-mentioned commercial acts are not "business".The same applies to school corporations and teachers.
Even if a primitive producer such as agriculture, fishery, or livestock industry sells its product without having a store, it is not a "sales" because it is excluded from the concept of a merchant.
Since the proviso of Article 502 of the Commercial Code stipulates that "the act of a person who manufactures goods or engages in labor exclusively for the purpose of earning wages is not limited to this", acts such as office workers and internal employment are also included. Not in business[5].
Corporations that do not fall under business
In the case of corporations, private corporations can be broadly divided into "profit corporations," "public interest corporations," and "corporations other than those."
Corporation to be in business

According to the provisions of the Companies Act, a commercial corporationLtd.,Partnership company,Joint stock companyorA limited companyHowever, the act of doing the business and the act of doing it for the business are "commercial acts" (Article 5 of the Companies Act), and all are business (excluding those related to capital transactions, etc.).
Corporations other than commercial corporations and public interest corporationsRegarding, under the Stamp Tax Law, a corporation other than a company that can distribute or distribute profits or surplus in consideration of the actual situation of the business is a third party other than the investor. Businesses conducted on a person are included in sales (businesses conducted on an investor are not included in sales).

Corporation that does not become a business

Public interest group corporation corporation,Public interest incorporated foundation,Public interest corporations such as school corporationsWith regard to, even if the act of obtaining the funds necessary for the corporation to achieve its purpose corresponds to a commercial act, it does not fall under business.
In addition, the establishment was approved by the Specified Nonprofit Activity Promotion Law,Specified non-profit organization (so-called NPO corporation)Does not fall under business if the articles of incorporation stipulate that profits or surplus cannot be distributed or distributed.
Sales as a profession
Although it is a business that is carried out for commercial purposes, promoting activities such as selling some kind of product is sometimes called "sales" in particular.The person in charge"Sales" "Salesperson" "Salesman" "Salesman"And so on.In a broad sense, it refers to the department in charge of negotiations with customers (sales department).
In addition,singer(EspeciallyEnkaSinger)EntertainerIs a relatively small box office (In-store eventIn some cases it is called business. Sales in this case are mainlytv set,radioな どMass mediaIt is used to contrast with the work that is exposed to many people through.
Legal business means repeating certain actions for commercial purposes. The problem with this conceptCommercial Code Article 502It is in the interpretation of business commerce prescribed in. The actions listed in Article 502 of the Commercial Code are not repeated until they are repeatedly and continuously performed for the purpose of profit.Business practiceIs said to be.
Sales as the name of all corporate activities
Legally, sales may be used as a term that refers to overall corporate activities such as corporate assets and their operating methods, rather than individual actions. People and companiesBusiness transferThe term "sales" does not mean the act of commercial purpose itself, but rather the equipment used for corporate activities andReceivable-debtSuch asKnow-howFacts with economic value such as customer information, customer information, and suppliers ("Goodwill"Also referred to as")[6].
Business day, business hours
The day of business (ie,Days OffNon-business days) are called business days, and the time from the start of business to the end of business is called business hours.In some cases, such as financial institutions and customs business operators, laws and regulations stipulate regulations on business days and business hours.In addition, as a legal term, especiallybusinessmanFor companies that are not (if assumed), the word "sales" may be avoided and different terms may be used.
The following are available for business days.
The following items correspond to business hours.
footnote
Related item
Kumamoto-shi
Kumamoto-shi(Kumamotoshi)KumamotoLocated slightly north ofCity.. In KumamotoPrefectural office locationAnd the southernmost point in JapanGovernment-designated city.
Nishi-ward,Kita,Chuo-ku,Higashi Ward,South wardTwo ofAdministrative districtIs installed.
Overview
5.3 of the total area of ​​the prefecture%About 390km2About 42.7 citizens, who account for about 74% of the prefecture's population, live in the city.2012(24)May 4ToKyusyuIn the thirdGovernment-designated cityMoved to.2020(Reiwa2 years) Currently, it is the newest city that has changed to a designated city[Note 1].KyusyuThen,Fukuoka City,KitakyushuNext to that, it has the third largest population.It is the second largest city in Kyushu after Fukuoka City.
HigoKokufu,HigoKokubunjiIs the place whereCurrent city It is,Mr. HosokawaKumamoto Domain54 millionstone Ofcastle townHas been developed on the basis of. Pre-war army6th DivisionAnd the country's branch offices are located, representing KyushuMilitary capital・Prospered as an administrative city.2011(23)May 3,Kyushu ShinkansenThe Kagoshima route is fully opened,Kumamoto StationA Shinkansen station was added to the station.recent years , Around Kumamoto Station and downtown areas, it is rare for a local city, and large-scale redevelopment projects are underway one after another.
Kumamoto Castle in the centerCastle tower(North Latitude 32 Degrees 48 Minutes 22.2 Seconds East longitude 130 degree 42 min 20.9 sec /32.806167 degrees north latitude 130.705806 degrees east longitude / 32.806167; 130.705806 (Kumamoto Castle castle tower)) Seen from southeast to east[2].. However, due to environmental standards to ensure views from Kumamoto Castle and other areas, the area around Kumamoto Castle, including the center, is approximately 550haHas a strict height limit[3].. Therefore, there are no skyscrapers in the center, but in the new downtown area around Kumamoto Station outside the area,Kumamoto ForestHigh-rise buildings such as[2].. In addition, Kumamoto station (North Latitude 32 Degrees 47 Minutes 24.2 Seconds East longitude 130 degree 41 min 21.8 sec /32.790056 degrees north latitude 130.689389 degrees east longitude / 32.790056; 130.689389 (Kumamoto Station))・Kumamoto Station(North Latitude 32 Degrees 49 Minutes 5.4 Seconds East longitude 130 degree 41 min 57.7 sec /32.818167 degrees north latitude 130.699361 degrees east longitude / 32.818167; 130.699361 (Kumamoto Station))・Shinsuizenji Station(North Latitude 32 Degrees 47 Minutes 36.9 Seconds East longitude 130 degree 43 min 34.1 sec /32.793583 degrees north latitude 130.726139 degrees east longitude / 32.793583; 130.726139 (Shinsuizenji Station))ofJR Kyushu3 stations are considered to be transportation nodes, and between the center andKumamoto TramenConnected by[2].
Administrative center in Kyushu
Than beforeKyusyuIt is a remnant of what has been developed as an administrative center in the region.Even now In Kumamoto City, the whole area of ​​Kyushu, orSouthern Kyushu areaThere are several local agencies in the country that control the city, and it is highly positioned as an administrative city compared to other cities in Kyushu.Even in the private sectorNakakyushuIncluding areas and Kumamoto prefectureSouth KyushuThere are companies that have central functions in the area, and Kumamoto City is the main city in the Kyushu region.Base cityContinue to play the role of.
In addition to various branch offices such as the Finance Bureau, National Tax Bureau, Agricultural Administration Bureau, was in charge of post-war, postal service, broadcasting and communications before the war.Ministry of CommunicationsThe Kumamoto Communications Bureau, which is a local agency of Kumamoto, has jurisdiction over the entire area of ​​Kyushu, so this system of institutions has been located in Kumamoto City for a long time.The national joint government building used to beKumamoto CastleIt was inside,Kyushu ShinkansenAccording to the opening of all linesKumamoto StationA joint government building was built on the south side,2014All have moved by (26).
Branch economy
Ministry of PostWith regard to the Japan Post Kyushu Branch, which is the successor of the Kyushu Post Office, the postal agency of Kyushu, Kumamoto will be in charge of all four postal services such as Kyushu's banks, counters, mail, and postal services even after the privatization of Postal Service ,Japan Post BankThe Kyushu headquarters isKumamoto Castle East Post OfficeToJapan Post LifeThe Kyushu branch of the postal company, postal company and post office company was left in the Kyushu branch building of the post office in Joto-cho, Chuo-ku, Kumamoto-city as usual. In addition, a 300-person management center that centrally manages the personnel and accounting of postal staff nationwide has been set up in Kumamoto City, and the function as a "postal castle town" since the Meiji era will continue even after privatization. In addition,MielparqueChuo-ku, Kumamoto CitySuidochoIt is in.
FormerDenden Public CorporationKyushu headquarters was also located in Kumamoto. Continued after privatizationNTTKyushu branch was set up, but revisedNTT methodbased onNTT GroupReorganization ofNTT WestKyushu branch office itself was abolished by the establishment of. afterwards,NakakyushuIt re-started as an area base of the regional headquarters/group of (Kumamoto/Oita),2008(20) February 7NTT West-KyushuHas been merged into. Also,Nippon Telegraph and Telephone Public Corporation Kumamoto Soccer Club NTT KyushuSoccer clubNTT WestAfter being renamed to Kumamoto Football Club,Roasso KumamotoHe continued his activities in Kumamoto until it was reorganized into.
NHK Kumamoto Broadcasting StationInitially, as a core broadcasting station in the Kyushu area,1928Opened as the first radio station in Kyushu in (Showa 3). The NHK Broadcasting Center in Fukuoka is completed1992Until (4), it continued to function as a core station.
In addition, there are private companies and various corporations that have central bases in the entire Kyushu area and the central and southern Kyushu areas in Kumamoto City.
Japan PostKyushu branch office (jurisdiction area: whole Kyushu)
Suntory Beverage ServiceKyushu Sales Headquarters (jurisdiction area: all over Kyushu)
Minami Kyushu Tax Accountants Association (Affiliation area: Kumamoto prefecture, Oita prefecture, Miyazaki prefecture, Kagoshima prefecture)
Minamikyushu Shinkin Bank Association (Affiliation area: Kumamoto prefecture, Oita prefecture, Miyazaki prefecture, Kagoshima prefecture)
NTT FinanceMinamikyushu branch (jurisdiction area: Kumamoto prefecture, Miyazaki prefecture, Kagoshima prefecture)
Shinkin Central BankMinamikyushu branch (jurisdiction area: Kumamoto prefecture, Oita prefecture, Miyazaki prefecture, Kagoshima prefecture)
NakakyushuKubota(Jurisdiction area: Kumamoto prefecture, Oita prefecture)
な ど
Forest City
The official name of our city "Forest City"1930(Showa 5) Incorporated in the lyrics of the Kumamoto City song established[4]. Also,High economic growthGreen space decreased due to rapid urbanization from the period1972(47)May 10Kumamoto City Council adopted "Resolution on "Mori no Miyako" City Declaration" and officially decided to call the city "Mori no Miyako"[5].. City planning also incorporates city planning that coexists with nature, and is promoting the formation of cityscapes under the theme of "Kumamoto, a beautiful and vibrant city of forests."[6].
On the other hand, Kumamoto City flows through the centerShirakawa-Tsuboi River-IserigawaThe three riversSuizenji Gardens, Or richgroundwater, Suizenji Gotsuko springs (Heisei famous water XNUMX selections) Etc.City of WaterIs also called[7][8].
In addition, citizens are the "Water and Forest City" and the city is the "Water and Green City"[9]You can see an example called "."
Geography
位置
Fukuoka CityAbout 110km south,KagoshimaIt is located approximately 180km north of the city, and slightly north of the central part of Kumamoto prefecture.
terrain
The city area has developed centering around the old castle town.Kumamoto CastleOn the east side ofKamitsudori,Shimodori,Sun Road New TownAn arcade town called "I" is connected for more than 1km, and the central city area is formed around it. The city hall is located in the central downtown area of ​​Totsumachi-suji and Kashishima-cho.Japan PostKyushu branch, Japan's largest bus terminalKumamoto Sakuramachi Bus Terminal(1 pieces a day),Tsuruya Department Storeand so on. In addition,Kumamoto Station(Subcenter) is located about 2km southwest of the city center, and during that time, you can travel by tram or local bus.in recent years Redevelopment around Kumamoto Station is accelerating, and the station building centered on Amu Plaza opened in 2021.The northeastern and eastern parts of the city leading to Mt. Aso Sotowa are partlyTatedayama,BurialMiyama,ShirakawaAlongRiver terraceThere are some rugged topography, but as a whole, it is suitable for farmland and residential area because it is composed of volcanic ash soil of Aso called Higo Plateau (Koshi Plateau / Asahara Plate).hillsBecause it is the ground,National Route 57Along the lineHealthy armyDistrict- Higashi Town(Higashimachi/Higashihonmachi housing complex)Sakuragi-Obiyama-Nagamine-BurialDistrict-MusashigaokaResidential areas and housing estates such as Higashimachi, Nagamine, Oe are spreading around the district, and beyond the city limits.Kikuyo(Forest of light) AndKoshi City,Mashiro machiThe residential area is expanding. The population of Kumamoto City is concentrated in the eastern and northeastern regions as well as the central region (Bed town). this is,1953 Of6.26 flood damageAs a reconstruction, a residential area was formed in the northeastern part of the gentle hilly area.
Southeastern part of the city-south isKumamoto PlainIt forms a corner and has a flat landscape.Gotsu LakeFrom the south side ofKasegawaAlongField・Miyuki・Kawajiri area and moreMidorikawaTomiai and Jonan, which are located on the south side of the island, are low-lying wetlands. Previously, heavy rains caused flood damage, but drainage facilities have been improved.Currently Residential land is also progressing (as a large-scale new town, Sansan XNUMX-chome-XNUMX chome, etc.).The spacious countryside from the old days still remains, and there are streams and streams in some places.CreekCan also be seen. In the southwestern part of Fufui and in the south of the south of the castle, there is a gentle hilly area with geiyama mountains rising up. The Akita and Tenmei districts are mainlyReclamationIt is a countryside cultivated by.
The western part of the cityAriake Sea(Shimabara Bay) Facing Shirakawa andTsuboi RiverPours into. The sea is shallow and not suitable as a port, and the coastal areas are hardly industrialized or urbanized. Slightly offshoreArtificial islandCreatedKumamoto PortWas constructed andNagasakiShimabaraThere is a ferry route to the area, but the sale of surrounding land has hardly progressed. On the northwest side of the cityMt. Kinpusan(665m) ・Ninodake (685m) rises, and the eastern foot of the mountain is a mixture of residential areas and forests extending from the center.
North・The plants are mainly composed of the slope northeast of Mt. Kinpusan and the westernmost end of the Higo plateau, which continues from Aso, and is also called the planting plateau (the boundary between this plateau and the Tamana plain is independent.TaharazakaIs). Focusing on upland farming including watermelon production and vegetable production, which are famous as a specialty,vinyl houseSpreads all over. The northern part of Ueki (Tasoko, Miyahara)KoshigawaIs a basin,Kikuka BasinIt is a hill/countryside that is integrated with.
The rain that has fallen over the Aso Sotoyama area, which rises to the east, penetrates underground and reaches the plains in about 20 years. Kumamoto City's tap water is covered by this rich groundwater,Suizenji GardensIt also springs up in Lake Gotsu. In addition, 50% of the tap water source is used in over 100 cities around the world.groundwaterIt is said that Kumamoto City is the only city covered by this, and it is also called "the best groundwater city in Japan" or "the best groundwater city in the world".But,In recent years The groundwater level is declining due to the decrease in recharged land due to the abandonment of field cultivation and forest management, and the intake of water from factories.Now , Kumamoto cityKikuyo,Otsu TownIn cooperation with local governments in the Shirakawa basin, we are working on groundwater conservation projects such as establishing a council with the prefecture, JA Kikuchi, and related land improvement districts, and having farmers flood the fields converted from paddy fields for a certain period of time.
climate
warmishPacific climateIs.It also resembles a basin-type climate such as Kyoto (hot in summer and cold in winter).The average annual temperature is around 17 ° C, and the annual precipitation is around 1,500 mm-2,400 mm.It faces the Ariake Sea, but because it is surrounded by mountains in three directions, it has an inland climate with a large difference in temperature between summer and winter.Especially in the summer, there is no wind in the evening called "Higo no Yunagi".[10] The heat is severe. On the other hand, the temperature in winter often fell below freezing, and on February 2012, 2, the lowest temperature was recorded at -3°C. The daily average temperature was -6.7°C below the freezing point on the 2nd and 2nd day before. It also recorded a minimum temperature of -0.7°C on January 2016, 1. There are few snowfall days, and snow falls every few years. In spring, cherry blossoms bloom early along with Kochi.
Climate of Kumamoto Local Meteorological Observatory (Kyomachi, Chuo-ku, Kumamoto City, altitude 38m)
Month
1
2
3
4
5
6
7
8
9
10
11
12
Years
Highest temperature record

° C

(

° F

)
22.5
(72.5)
26.4
(79.5)
27.4
(81.3)
30.7
(87.3)
34.4
(93.9)
36.1
(97)
38.8
(101.8)
38.5
(101.3)
37.0
(98.6)
33.7
(92.7)
28.9
(84)
24.6
(76.3)
38.8
(101.8)
Average maximum temperature

° C

(

° F

)
10.7
(51.3)
12.4
(54.3)
16.1
(61)
21.4
(70.5)
26.0
(78.8)
28.1
(82.6)
31.8
(89.2)
33.3
(91.9)
30.1
(86.2)
25.0
(77)
18.8
(65.8)
12.9
(55.2)
22.2
(72)
Average daily temperature

° C

(

° F

)
6.0
(42.8)
7.4
(45.3)
10.9
(51.6)
15.8
(60.4)
20.5
(68.9)
23.7
(74.7)
27.5
(81.5)
28.4
(83.1)
25.2
(77.4)
19.6
(67.3)
13.5
(56.3)
8.0
(46.4)
17.2
(63)
Average minimum temperature

° C

(

° F

)
1.6
(34.9)
2.6
(36.7)
5.9
(42.6)
10.6
(51.1)
15.6
(60.1)
20.2
(68.4)
24.2
(75.6)
24.8
(76.6)
21.2
(70.2)
14.9
(58.8)
8.8
(47.8)
3.4
(38.1)
12.8
(55)
Minimum temperature record

° C

(

° F

)
−9.2
(15.4)
−9.2
(15.4)
−6.9
(19.6)
−2.5
(27.5)
1.3
(34.3)
7.1
(44.8)
14.3
(57.7)
15.3
(59.5)
6.7
(44.1)
0.5
(32.9)
−3.8
(25.2)
−7.9
(17.8)
−9.2
(15.4)
Precipitation amount mm (inch)
57.2
(2.252)
83.2
(3.276)
124.8
(4.913)
144.9
(5.705)
160.9
(6.335)
448.5
(17.657)
386.8
(15.228)
195.4
(7.693)
172.6
(6.795)
87.1
(3.429)
84.4
(3.323)
61.2
(2.409)
2,007
(79.016)
Snowfall cm (inch)
1
(0.4)
0
(0)
0
(0)
0
(0)
0
(0)
0
(0)
0
(0)
0
(0)
0
(0)
0
(0)
0
(0)
0
(0)
1
(0.4)
Average days of precipitation

(≥0.5 mm)

8.1
9.0
11.4
10.7
10.4
15.2
13.3
11.3
10.4
7.2
8.3
8.3
123.5
Average number of snowfall days
6.6
4.4
1.6
0.0
0.0
0.0
0.0
0.0
0.0
0.0
0.0
5.0
17.7
% (I.e.
70
67
66
65
67
76
76
72
71
69
72
71
70
Average monthlyDaylight hours
133.0
141.1
169.6
184.0
194.3
130.8
176.7
206.0
176.4
187.1
153.7
143.4
1,996.1
Source:Japanese Meteorological Agency (Average value: 1991-2020, extreme value: 1890-present)[11][12]
Region
Administrative district
The following 5AreaConsists of.All populations are estimated populations as of October 2021, 8.
Codes
Ward name
population
(Man)
area
(kilometer2)
The population density
(People/km2)
43101 0
Chuo-ku
186,190
25.45
7,316
43102 8
Higashi Ward
189,974
50.19
3,785
43103 6
Nishi-ward
90,952
89.33
1,018
43104 4
South ward
131,640
110.01
1,197
43105 2
Kita
139,294
115.34
1,208
43100 1
The whole area of ​​Kumamoto city
738,050
390.32
1,891
Place name
population
Adjacent municipality
Kumamoto
Nagasaki
History
Ancient times
Paleolithic to Kofun period
Rich soil andAriake SeaThe area of ​​Kumamoto City, which was nurtured by the seafood of Nori, has a trace of habitation from ancient times,PaleolithicからKofun periodRuins over (Shell mound,Old tombHave been confirmed in many places throughout the city.
Ritual systemBelow, in generalHigo country OfAkita County-Oma-gunIt corresponds to the area of. 8th centurySuizenji GardensTo Soba of Soba of Higo countryKokufu(Trusted Kokufu) is placed near itKokubunji-Kokubun NunneryIs said to have been installed.After that, the national government was in Jonan.MashikiThrough Kokufu, by the middle of the Heian periodNihongiIt has been relocated to (Kokubu, Satada), but since it is all within the current Kumamoto city area, it can be seen that the Kumamoto city area was functioning as the center of Higo province at least during the Nara and Heian periods.It is also said to have a history from the mythical era.Kengun ShrineIn the 8th century, in the XNUMXth century, the oldest temple in Kumamoto Prefecture such as "Kennai Abandoned Temple" and the god of miso "Miso TenjinBut in the 9th century, Ikegami-ji Temple was built as a mountain temple in Ikegami-cho.Fujisakidai Prefectural Baseball FieldIn the positionFujisaki HachijyonomiyaAre installed respectively, and at the same timeKitaoka ShrineHas also been built.
The ancient government road (station road) also crosses the Kumamoto city area,DazaifuHas been traveling south fromSaikaidoAs an extension ofTatedayamaFrom the west of Seriyou Station (Child breeder) To Kokufu, and then to Jonan.With the collapse of Ritsuryo politics, it temporarily loses its function as the center of Higo,NihongiAfter that, it will continue to be a large settlement and will be called the Kofu. After that, in the current northern part of Kumamoto cityDonation type manorFamous forKagogisoIs cultivated.
中 世
Kamakura Period
Kamakura PeriodThe present, which was developed from the fact that Mitsuaki Kawajiri built Kawajiri Castle.KawajiriDistrictPort townIt was prosperous as a foreign trade. China,LightIt is also described in the geography of the age of "Kaikaisei". Also, in Jonan TownKumasho CastleWas built and played the role of the center of Mashiki area.
Northern and Northern Dynasties
Northern and Southern DynastiesAs part of the mayhem of1378(Southern Court: 4th year of Tensho, Northern Court: 4th year of Eiwa) was unfolded in the eastern part of the city, and the place names derived from the battle events such as Kyozuka remain.
Muromachi Period
after that,OninDuring the year (1467-1469), Mr.NHK Kumamoto Broadcasting StationLocation) as the residence1496(Meiji 5th year), Bungo guardianOtomoMr. Kagogi, who belongs to the group, built Kumamoto Castle at the southwestern foot of Mt. Chausu.Eventually Mr. KagogiKikuchiBecause1550(Astronomical 19th year), Jyo Chikafuyu under Otomo entered.
The early modern period
Kiyomasa Kato's entry
Sengoku period OfHigo countryWas dominated by dozens of people,Azuchi-Momoyama PeriodTo enter theHideyoshi Toyotomi OfKyushuBy1587(Tensho 15)Narimasa SasaIs sealed by Higo 49 stones and enters Kumamoto Castle.However, due to mismanagementHigo's national revoltOccurs next yearReformAnd insteadKiyomasa KatoWas sealed up with 24 stones in the Higo northern half, and began to rule with Kuma Honjo as the residence. Control,Water control,ReclamationActively undertaking land development, etc. to improve devastated land and improve productivity.
Edo Period
Kiyomasa is1607A new Kumamoto castle was built in (12th year of Keicho), and then the local name was given.KumamotoからKumamotoWas renamed to. Since then, Kumamoto is a modern agecastle townWill be developed as. Mr. Kato is a child of Kiyomasa,TadahiroSevered in the1632After (Kanei 9 years)Ogura domainTransferred fromKumamoto DomainBecame the mainMr. HosokawaWill be developed as a castle town.
The modernization of the castle town started in the Tensho era when Kiyomasa entered Higo. First, for flood control and utilization as an inner moatTsuboi RiverIn addition, some of the old Kokokufu merchants have moved to the south side of the castle (current streetcarGofukumachi Tram StopA township/artisan town was established in the area. After that, the townspeople and craftsmen towns expand to the west side of the castle, but the traditional townspeople and craftsmen towns were called "Furumachi," whereas the new townspeople township opened to the west side of the castle was "(I.e.Will be called. One of the features of Kumamoto Castle Town is that each of the temples is set up in a grid-shaped town, and the construction of this town has been inherited even today. It is a form that cannot be overlooked from the perspective of defense in an emergency. The Furumachi neighborhood has been busy as one of the downtown areas of Kumamoto City since the Meiji era until the early Showa period.
on the other hand,Samurai residenceWas built in the area from Yamazaki on the east side of the castle to Takadawara (current downtown area of ​​Kumamoto City) and Tsuboi, and in Kyomachi, which is on the plateau north of the castle (Kyomachi isBattle of SekigaharaIs the town where Kiyomasa took over the vassal of Yonaga Konishi and the vassal of the Yanagawa domain. Of these, senior samurai are said to have lived in the castle (Ninomaru), Uchitsuboi, and Yamazaki, and lower samurai lived in the Tetori, Sentanbata, and Takadawara areas.
In addition,1601(6th year of Keicho)Choroku Bridge(The bridge name is bridged 1601 = Keicho(From 6 years)Satsuma Kaido,Hyuga return, Yosemachi is prosperous as a branch point toward Minamiaso, and at the end of the Edo period, a new samurai residence town = Shinyashiki will be built on the opposite bank of Ansei Bridge (then Atami Bridge). These areas are Kumamoto Ward in modern times-it will be a rough outline as Kumamoto City.
In the suburbs of the Satsuma KaidoPost town, Kawajiri prospered from the previous generation as a distribution center (port town) of the Midorikawa river system. In addition to the clan magistrate's office, customs, and military port (Mifune),Satsuma DomainThe main team was also set up as a road for attendance.Inari ShrineDeveloped as the location of(I.e.Also prospered as an outer port of Kumamoto after replacing the Tsuboi River. Kawajiri and Takahashi are in Kumamoto (castle town), Takase,Yatsushiroと と も にGogo Town in HigoIt will be counted as one of.
Also, at the fork of going northGenrokuA post town called "Amitori Shinmachi" was built in the times, but it will later become the center shopping district of Ueki. Developed as a way to change workBungo HighwayIritoki was planted in black hair as a number of villages, and Niritoki was planted in Tatsuta, and remains as a bus stop name (KikuyoIt is inSanrikiBecame the station name). Immediately east of Niritoki was invited by the Hosokawa clan in the mid 17th century.Musashi MiyamotoThere is Musashizuka, a historic site associated with it. In the second half of the 17th centurySuizenji Gardens(Suizenji Park) was built.
Modern
Meiji era-before World War II
Known as a Kaimei thinker from the end of the Edo era to the Meiji eraYokoi KogusuActivity ofKumamoto Western SchoolEstablishment, the opening of the school, which drove Kumamoto's liberal rightsKumamoto bandWhile the wave of modernization is rushing to Kumamoto such as the formation, the rebellion of the samurai who is the former system side also breaks out.
1876(Meiji 9)Kamikaze Ren's strangeAnd then1877(10th year of Meiji)Southwest WarBy planting treesBattle of TabaruzakaThen a fierce battle was fought.Furthermore, the town of Kumamoto, which became the main battlefield, was returned to the ashes, including the castle tower of Kumamoto Castle.Also,1889(Meiji 22) Large earthquake (Kumamoto earthquake).
Kyushu's largest urban era
However, after that, the Kumamoto city district became Kumamoto prefecture (for a while).Shirakawa) Not only as the prefectural capital, but also as a major city in the central part of the Kyushu region, it is positioned as a "core city of Kyushu", KumamotoZhentai-Fifth High SchoolNational institutions and educational institutions that have jurisdiction over the Kyushu region will be established one after another. 1878(11th year of Meiji) After setting up Kumamoto Ward,1889(Meiji 22), the municipal system came into effect due to the enforcement of the municipal system. The initial population is 42,725.1900Established in (Meiji 33)Railway songIn the second collection Sanyo/Kyushu edition,The largest city in Kyushu with a population of XNUMXWas sung.For this reason, Kumamoto often became the first business site in Kyushu due to the publication of newspapers, the installation of lamps, the opening of broadcasting stations, etc., and the establishment of the Fifth High School.Natsume Soseki,Koizumi YakumoFamous authors such as went to Kumamoto as a teacher and left a work set in Kumamoto (note thatMori OgaiEven though I visited Kumamoto for a few days, a work that is closely related to Kumamoto ("Abe clan)) is left).
Yamazaki in the city centerMeijiSince then, military facilities such as the parade ground were installed on the site where the samurai residence was demolished, and the city area was divided by the military facilities, which was an obstacle to urban development. Then the military landTaishoBy the time most except the castleDajiangAnd relocated to the suburbs such as TokaNew cityA new center of commerce and entertainment was formed (including the town name of Neryocho as a remnant of military land, and the mayor at the time of the effort to relocate the military land.Hot IslandHas taken the name of a town called Karishima).
When entering the Taisho era, the development as a modern city will be sped up.Kumamoto Light Railway-Kikuchi orbit-Mifune Railway-Kumamoto Tramen・Expansion of transportation such as buses will lead to the expansion of urban areas,1921(Taisho 10)Kasuga,Black hair,ShimazakiWith a large merger of the surrounding towns and villages, the population became 13, and the city area, which had been limited to the former castle town, expanded to the suburbs. Also,1922(11th year of Taisho) The mayor at the timeTakahashi MorioIs the city's three major projects (Water supplyMaintenance ofCity trainOpening of23rd Infantry RegimentIt was successful in putting this into practice. The city hall that used to be in Minami-Sentan field,1923It moved to the current location of Tedori Honmachi (Taisho 12).
In the Showa era, facilities such as the solicitation halls and public halls lined up around Sakuramachi, and many movie theaters, which are the latest entertainment of the time, opened in the adjoining new town, and it rapidly develops as a new urban core that replaces the old town. In the center of the city, there are "Sentoku Department Store" and "Gincho Department Store"Department storeAlso opened.
modern
After World War II-Present
1945(20) Due to the air raid in July, the city area of ​​Kumamoto City became burnt fields, andGreat flood damage in June 1953,1957(Showa 32) A large residential area was built in the eastern hilly area due to the heavy flood damage in July, mainly in the lowlands of the city.
So farSuizenji Temple-FloodIt was an old military land in addition to a suburban residential area such asDajiang・In the Toka district, there is a housing complex andMonopolyBesides,Kumamoto University of Commerce,Kumamoto Women's University(Later moved to Tsukiide,Prefectural theaterIs erected),Kumamoto Denpa National College of Technology(1973(Showa 48)Koshi CityMoved to),Police schoolEtc. are constructed and existingKumamoto High SchoolIn addition, it became mature as a district of education.
Also, during the war,MitsubishiAircraft factory was built and the streetcar has been extendedKengun TownAfter the war, the area's population increased sharply due to the establishment of the Self-Defense Forces, government agencies, large-scale public housing, schools, and so on. Since it also served as the terminal terminal of the streetcar, a shopping district and entertainment district were also formed, and it grew into a major base in the eastern district of Kumamoto City.
さ ら にPrefectural officeWas moved to Suizenji and was in Nagamine/TsugetsuKumamoto AirportSince the 1970s when the house was moved to Koyuhara, residential areas have expanded to Nagamine, Musashigaoka and Kusu. Especially1971(Showa 46)- 1972It was maintained until (47)Kumamoto East BypassThe area north of Kamisui became an important transportation route as the backbone of these residential areas, and the hilly areas occupied by fields and thickets were rapidly converted into residential land.
In the 1960sNational Route 3The Shimizu bypass and Kawajiri bypass were also opened.1971(Showa 46)Kyushu Expressway OfKumamoto interchangeAlthough the road transportation network around the city was established, such as the opening ofKumanobu RailwayWas abolished and the tram line was reduced. As the cornerstone of a new transportation alternative to iron orbit,1969It is a large-scale bus center in (44)Kumamoto Transportation CenterIs in operation. After the 1980sHama Line Bypass,Second Airport LineAlthough the major road network has been improved, the motivation for re-evaluation of railways and streetcars is increasing with the congestion problem and deterioration of road conditions.
Commerce will replace post-war generation instead of Sentoku and Gincho department stores.Tsuruya Department Store,Ocean department store(AfterDaieiKumamoto Shimodori Store, closed in May 2014), Iwata Isetan (later)Prefectural department store, Closed in February 2015), in supermarketsKotobukiya,Nico Nico HallWill make a leap forward, and the commercial map will be repainted. In addition, after the Tsuruya and Ocean expansion,Tomachi Street,ShimodoriHowever, it was established as a downtown area representing Kumamoto.
After the warAlthough the area of ​​the military city has shrunk, population growth continues (1977(Population exceeded 52 in 50) and continued to develop steadily as a city of administration, commerce and tourism. But,1963(Showa 38)Kitakyushu,1972(Showa 47)Fukuoka City Government-designated cityAnd the locality of Kumamoto City has declined. However, some of the national institutions that control Kyushu (mainly those set up before the war) are located in Kumamoto City, and the role as a major base city in the Kyushu region continues.
Great Heisei mergerBased on the relaxation of the requirements of the government-designated city for a limited time introduced inTomi Town,Jonan Town,Ueki TownMerged with local governments in2012On April 24, 4, it moved to the 1th nationwide (20rd in Kyushu) ordinance-designated city. furtherPrefectural systemAfter introductionState capitalThe movement to attract them is becoming more active.
Chronological Table
Ancient-modern
Modern times
Transition of administrative divisions
1889(22th year of Meiji)May 4 -Kumamoto City was established due to the enforcement of municipal and municipal systems.

At the same time, the following towns and villages, which are in the current city limits, were established.
1896(Meiji29 years)May 4 County systemDue to the enforcement, Mima-gun and Sugita-gun mergeAbandoned county,Yamaga DistrictAnd Yamamoto-gun mergedKamoto DistrictWas launched.
1898(31th year of Meiji)May 8 -Shirakawa Village, Terasako Village, and Gomachi Village merged (new merger),Nishisato VillageWas launched.
1899(32nd year of Meiji) April 4st-New Hiyoshi village was founded by the merger of Motoyoshi and Hiyoshi.
1902(35th year of Meiji) April 4st-Merger of Kawachi Village, Funatsu Village, Shirahama Village (new merger), Kawachi Village is newly established.
1903(36th year of Meiji)May 3 -Mr. TamuraMiyuki VillageRenamed to.
1906(Meiji 39 years) April 4-Enforcement of township Kasuga village.Kasuga TownBecomes

1921(Taisho10 years)May 6 Incorporates Kurokami Village, Ikeda Village, Hanazono Village, Shimazaki Village, Yokote Village, Furumachi Village, Honjo Village, Oe Village, Motoyama Village, Haruetake Village, Kasuga Town.
1925(14th year of Taisho) April 4-Transfer of Izumi village.
1932(7)May 12 -Transfer picture village (picture village on the same day as transfer)Painting villageRenamed).
1940(15)May 12 -Incorporated Kawajiri Town, Rikigo Village and Hiyoshi Village.

1941(16)May 1 -Nakajima Village, Nakahara Village, and Oki Shin Village merge (new merger), and Nakajima Village is newly established.
1944(19)May 2 -Takahashi Town/Shiroyama Village/Ikegami Village merged (new merger)Sanwa TownWas launched. However, after the war, it is once again divided.

1952(Showa 27) Transferred Akita Village Akita.
1953(Showa 28) April 4-Incorporated Miyoshi Village and Yasumura.
1954(29)May 10 -Incorporated Akitsu Village.

1955(30)May 1 -Ueki-cho, Yoshimatsu-mura, Yamamoto-mura, Sakurai-mura, Santo-mura, Tahara-mura and Hishigata-mura merged (new merger), and Ueki-machi was established.
1955(30)May 1 -Hirohata Village, Yusei Village, Koyama Tojima Village merged (newly merged),OmamuraWas launched.
1955(Showa 30) March 3-Sugigami Village, Kumasho Town, Toyota Village merged (new merger),Jonan TownWas launched.

1955(30) April 4-Transferring Matsuo Village.
1956(Showa 31) April 4-Hodakubo out of Asamura, the transfer of the new South.

1955(30) July 7-Merged Nishisato and Kawakami (newly merged), the northern village was established.

1957(Showa 32) January 1-Transfer of Tatsuta Village and Kojima Town.
1958(Showa 33) April 4-Transfer Nakamura village.

1968(Showa 43) April 4st-The northern village came into force,Northern townBecomes
1969(Showa 44) April 4-Transfer the village of Tasoko to Ueki.

1970(45)May 11 -Incorporation of Muramura.

1971(Showa 46) January 4

Yoshinomura Kawachi enforced the town system,Kawachi TownRenamed to.
Tenmei Village enforces the town system,Tenmei TownBecomes

1971(Showa 46) November 11st-Sawada village takes effectAkita TownBecomes

1993(5) April 6- Mashiro machiBoundary change with (Kamimashiro-gun).
2010 (22) June 6-Kashima Town (Kamimashiro County) and change the boundaries.
Changes in address notation
After 2008 (Heisei 20)
Administration
Mayor
Successive mayors
Government-designated city
Movement leading to merger with Kumamoto metropolitan area
2000(12)CensusBased onKumamoto metropolitan area Of10% urban areaHas a population of 102 million,1.5% urban areaHas a population of 146 million (Kumamoto metropolitan areareference).
"Great Heisei mergerIn the early days, there was a resident initiative to establish a legal council from seven neighboring towns to discuss mergers with Kumamoto City.Government-designated cityDue to the measures to reduce population requirements, the merger could become a road to ordinance-designated cities, but at that time, in Kumamoto prefecture, he was reluctant to transfer authority due to the ordinance-designated cities, and in Kumamoto-shi.Kumamoto Future National Athletic MeetAccompanying the eventfinanceThere was a worsening problem. Ask about the merger in 3 townsReferendumAt this point, opponents won by a big margin, and the merged projects were rejected one after another in the 7-town council, and Kumamoto City was not ordinance-designated at this point.
However, the financial difficulties of the local governments due to the reduction of grants, and the local government population and 10% urban area population were both lower.Niigata-Shizuoka City-Hamamatsu cityThe merger and ordinance-designated city,Kyushu ShinkansenMeasures for inter-city competition due to opening of business, and futurePrefectural systemIn introductionState capitalFrom the standpoint of Kumamoto City, aiming for "Kumamoto City Area and Ordinance-designated City", targeting "10 million people Kumamoto City Area" (101 cities 3 towns 12 village-at the time of setting), which is almost the same range as 1% A study group was formed by the relevant local governments. The recent movements are described below.
2009(平成21年)4月から6月にかけて相次いで行われた合併の賛否を問う住民投票の結果、前述のように益城町との合併の道は断たれたが、植木町、城南町との合併は濃厚となった。同年7月13日に熊本市議会での廃置分合案が可決。同年9月14日には熊本県議会でも廃置分合案が可決し、2町との合併により政令指定都市昇格条件となる人口要件70万人程度を満たし(3市町合わせた人口は約73万人)、2010(22) Merged on March 3. This allowsKitakyushu,Fukuoka CityNext to Kyushu, progressed to the birth of the third ordinance-designated city in Kyushu[19].
And2011(23) March 10,2012(24) From April 4Government-designated cityTo move toCabinetIt has been determined[20].
Movement leading to the ordinance-designated city transition
Administrative organization
City agency
Prefecture agency
Kumamoto Prefectural Office, Kumamoto Prefectural Tax Office, Kumamoto Agricultural Administration Office, Kumamoto Civil Engineering Office, Kumamoto Prefectural Exchange Center, Welfare General Counseling Center
finance
General account (2017 (Heisei 29) degree settlement)

Revenue: 4149 billion yen

City tax: 994 billion yen
Local allocation tax: 453 billion yen
National treasury disbursement: JPY 980 billion
Municipal bonds: 627 billion yen

Expenditure: 4027 billion yen

Special accounts (2017 (Heisei 29) degree settlement)

Revenue: 2193 billion yen

National Health Insurance Accounting: 975 billion yen
Long-term care insurance accounting: 620 billion yen
Bicycle business accounting: ¥104 billion

Expenditure: 2188 billion yen

National Health Insurance Accounting: 998 billion yen
Long-term care insurance accounting: 601 billion yen
Bicycle business accounting: ¥102 billion

General Account/Special Account Municipal Bond Current amount: 4320 billion yen (as of the end of 2017)
Parliament
City council
Number of people: 48 people
Term: March 2015, 5-March 1, 2019[25]
Parliamentary name
Number of seats
Member name (◎ is representative)
LDPKumamoto City Council
18
◎Seijiro Tsuda, Seiji Sakata, Yoshiyuki Mishima, Masahito Shigaki, Masayuki Eto, Takaaki Takehara, Satoshi Saito, Masasaku Sawada, Toshihiro Managa,
Toru Kurashige, Shinya Kutsuki, Ryoshi Haraguchi, Toru Hara, Yoshikatsu Teramoto, Mizunori Kosaiga, Kazuomi Takamoto, Kuniyasu Mitsunaga, Hirofumi Oishi
Civic Union
9
◎Masahiro Tajiri, Yasuhiro Ieiri, Seiya Nishioka, Yoshihiro Ueda, Masanobu Tanabe, Hiroshi Murakami, Tatsuya Tagami, Yoichi Fukunaga, Shinya Otsuka
KomeitoKumamoto City Council
7
◎Hiroshi Suzuki, Teruyo Fujioka, Masahiro Imoto, Daisuke Hamada, Hiroshi Fujinaga, Ryoji Sonokawa, Shika Mimori
Kumamoto future
4
◎ Kiyoki Tajiri, Satoshi Shirakawabe, Kazuyuki Shigemura, Hidemi Fujiyama
Japan Communist PartyKumamoto City Council
3
◎Mieko Ueno, Nasu Yen, Hiroshi Yamabe
Municipal administration club
1
Kiyohiro Ochimizu
Meeting to think about Japanese education
1
Taizo Furukawa
Freedom club
1
Kazuhisa Kitaguchi
Good promotion
1
Yoshihiro Tajiri
Mingseikai
1
Atsuro Tanaka
Regional creation
1
Hiroe Koike
Wa Meeting Kumamoto
1
Yuka Ogata
meter
48
2011 Year of 4 Month17th Unified Local ElectionUntil the re-election in Japan, the entire Kumamoto city was basically treated as one constituency with a fixed number of 48.[26]In April 2015, due to the establishment of administrative districts due to the transition to a government-designated city,18th Unified Local ElectionThen, it was reorganized into the following 5 constituencies, and the timing of the elections will be changed to simultaneous with the Kumamoto prefectural election in the first half of the unified local elections. In the 2015 election, the number of votes was the same and lottery was held.[27].
| Constituency name | constant |
| --- | --- |
| Chuo-ku | 11 |
| Higashi Ward | 13 |
| Nishi-ward | 6 |
| South ward[Note 2] | 8 |
| Kita | 10 |
| Total | 48 |
Source: Kumamoto City official website, Kumamoto City Election Commission Secretariat,Unification local election changes!'[28]
Prefectural assembly
Kumamoto Prefectural Assembly(Selected by Kumamoto City)
Constant number: 17 people
Term: May 2019th, 5 (Reiwa 11st year) to May 2023 (4th year of Reiwa) May 5th
Constituency
Name
Parliamentary name
Remarks
Kumamoto City Daiichi (Chuo-ku,Higashi Ward,Kita) (12)
Akemi Matsuno
Independent
Eiichi Iwashita
LDP
Liberal Democratic Party
Hidemura Matsumura
LDP
Liberal Democratic Party
Kaihei Hashiguchi
LDP
Liberal Democratic Party
Takao Fujikawa
LDP
Liberal Democratic Party
Honda Yuzo
Komeito
Hiroshiro Castle
Komeito
Tomoko Iwata
Kumamoto Democratic Union
Party membershipSocial Democrats
Daizo Hamada
Constitutional Democratic Party
Seiichi Nishi
Kumamoto Democratic Union
Social Democratic Party
Nanbu Hayabira
LDP
No party membership
Nobuhiro Yamamoto
Japan Communist Party
Kumamoto City Second (Nishi-ward,South ward) (5)
Maeda Norihide
Komeito
Satoshi Kamata
Kumamoto Democratic Union
No party membership
Kazuo Takashima
LDP
Liberal Democratic Party
Kazutora Takezaki
LDP
Liberal Democratic Party
Well procedure
LDP
Liberal Democratic Party
House of Representatives
National agency
Cabinet Office
Ministry of Internal Affairs and Communications
Ministry of Justice
Ministry of Finance
Ministry of Health, Labor and Welfare
Ministry of Agriculture
Ministry of Land, Infrastructure, Transport and Tourism
Kyushu Regional Development BureauKumamoto River National Highway Office
Kyushu Regional Development Bureau Tateno Dam Construction Office
Kyushu Regional Development Bureau Kumamoto Repair Office
Kyushu Regional Development Bureau Kumamoto Port / Airport Development Office
Ministry of the Environment
Ministry of Defense
裁判 所
Special corporation, etc.
Foreign relations
Sister cities/partner cities
Overseas
sister city
Partner city
Domestic
sister city
Economy
2007(19) total gross domestic product is 2 billion yen[29]..It occupies about 37% of the whole Kumamoto prefecture,Republic of Paraguay OfGDPHas an economic scale that exceeds[30].
Consumer cooperative
Primary industry
Agriculture:
Kumamoto is one of the leading agricultural kingdoms in Japan. The total number of farmers, the number of full-time farmers, the number of people employed in agriculture, the cultivated land area is the first in Kyushu, and the agricultural output is the sixth largest in Japan. Gotsu LakeSouthwestern Southwest-In the western countrysideRiceIncluding,eggplant,melonVarious garden crops including are produced.Among them, rice and melon are the first in Kyushu, and eggplant is the second in Japan. Mt. Kinpusan at the foot of the mountainKawachi district,Kojima area,Northern region TheWenzhou orangesIt is a major production area, and there are many fruit sorting plants and processing factories in the surrounding area.Northern City- Ueki Town TheWatermelonIt is famous as a famous production area of.
Animal husbandry
In the eastern area (Toshima area, etc.), in addition to upland farming such as melons,recent yearsdairyHas also been done.
Although the number has decreased considerably
Fishing industry
As a fish industry,Ariake Sea OfTidal flatThen.Nori,ClamsEtc. is landed,ShirakawaAt the river mouth and Lake Gotsu, river fishing,NishikigoiSuch asAquacultureIs also done in part.
Secondary industry
Industrial
Traditionally, in Kumamoto city (Kumamoto station south sideMoon starFactory (currentlyJoint Government BuildingThe location of large-scale factories has not progressed.Even nowRenesas Semiconductor Manufacturing OfsemiconductorThere are few large-scale companies and factories except the food industry in factories and food pal.
A major manufacturing company headquartered in Kumamoto City
Construction industry
Tertiary industry
Commercial
Downtown
In the center of Kumamoto City,Kamitsu Shopping Street-Shimodori Shopping Street-Sun Road New TownThere are three downtown areas. EspeciallyShimodoriIs the busiest in the prefecture and the highest in Kyushu[31]With 50,000 visitors on weekdays and 65,000 on Sundays[31], (The amount of traffic at one point is (2010(22 survey, about 8 people on holidays), the commercial concentration as a nuclear center is outstanding even in the prefecture. These downtown areas are on the north side of KamitoriKumamoto Electric Railway OfFujisaki Miyamae StationHowever, there is a Kumamoto tram between Uedori and ShimodoriTorimachi-suji stop,Tsuruya,ParcoKumamoto tram is located around Shin Road ShinjukuKashijima Town Bus Stop,Bus terminal OfSakuramachi Bus TerminalAre each located and play the role of a corridor between them.[32].. HoweverIn recent years Large-scale commercial facilities have set up in the suburbs, and the number of people in these central downtown areas is decreasing.The number of pedestrians decreased by 2003% between 2011 and 3, and the ratio of vacant stores exceeded 1%.[33] However, since 2011, the traffic volume has reversed again due to factors such as the increase in tourists due to the opening of the Kyushu Shinkansen. The ratio of vacant stores in Kamidori, Shimodori, and Shintoshi has also improved to 3.9%, but the proportion of restaurants and karaoke stores has increased compared to before, and half of the stores have been replaced in about 1990 years from 20, The metabolism of the shopping districts is progressing as the proportion of stores in the nationwide chain increases[34][35].. In 2013, in addition to the redevelopment of Sakuramachi/Kumamoto Transportation Center area, which will be described later,Daiei Kumamoto Shimodori StoreDepending on the redevelopment plan of the surrounding area and JR KyushuKumamoto StationWith the announcement of the large-scale redevelopment (construction of a station building), the central area of ​​Kumamoto City has entered a new phase around the second half of the 2010s to 20 years.
As a large suburban commercial facility,Nico Nico Hall Sampian City Mall(1996 years),No crystal mall(1998) was opened, but after the collapse of Nico Nico DoIzumiTakes over this,CurrentlyYoume TownHas become. Besides this, outside KumamotoKikuchiKikuyoToYoumetown Hikarinomori(2004)Kamishijo-gunKajimachiDiamond City Claire (currently AEON MALL Kumamoto, 2005) (Both are about a few hundred meters from the border with Kumamoto City).
Izumi was in Kumamoto City in February 2012Chuo-kuOeJapanese tobacco industry(JT) About 7 square meters of the site of the Kumamoto factory site has been acquired, and the offensive of opening stores in Kumamoto prefecture is intensifying.[36].
Koshi CityToSojitzAlthough there are plans to open a leading shopping mall,at present The movement has stopped.
A large cluster of suburban storesNational Route 57(Kumamoto East Bypass) Along the line,Kumamoto metropolitan areaNortheastern endKikuchiOtsu TownからNational Route 3The section of about 25km to Kamimoto-shi Chikami that intersects with,ionsystem(Jusco1), Izumi system (Youme Town) 3 otherKojima,Edion,Mr MaxIt is a fierce battleground where suburban large electric appliances stores and roadside shops are scattered.
Apart from such large stores, there are also suburban shopping districts. At the end of the tramKenguncho StationArcade shopping street located in front ofPierce(Kengun Shopping Street) and a long-established shopping street near the city centerChild shopAnd so on.However,In recent years Pushed by the ability of large stores to attract customers, the liveliness of the past is not seen.
As mentioned earlier, there are several hotels and preparatory schools in front of Kumamoto station, but there was no place to enjoy shopping except for the commercial facility "" in the station building, but on December 2013, 12, President Karaike of JR Kyushu redeveloped the Kumamoto Station Line 25 platform site and the 0 hectare site of a parking lot that was adjacent to the south side of the station to build a station building that integrates commercial, office and entertainment functions in 3. Announced that it will be built in the near future[37].
Upper street/lower street
TramTotsumachi Shinden StopThis is a fully-covered arcade shopping street spread across the north and south of Kumamoto City.DowntownCenter of. It has also become a fashion and information dispatch base for Kumamoto.
The Kamitori Arcade Street on the north side has a total length of about 360 m and a width of 11 m.Prospered as a student town in the olden daysEven nowKumamoto Nichi-Nichi ShimbunThere was a building in the area, but it was re-developed and moved to suburbs of Seian.Bipuresu Kumaga KaikanIs open. In addition to the Tsuruya department store commercial space called New-S,Kumamoto City Museum of Contemporary Art,Hotel NikkoKumamoto and others are moving in.From the north end of the arcade, there is a stylish street called "Namikizaka", and there are many clothing stores, hair dressing shops, and restaurants for young people.Nowadays , "Ueno Ura-dori" on the east side of Namikizaka, Kamitori is a hidden popular spot and is attracting attention.The arcade is in ParisOrsay MuseumIt is designed with the motif of, and wood is laid in the center of the sidewalk, giving it a slightly more calm impression than Shimodori.
The city is lined with bookstores, coffee shops, boutiques, brand shops, sports shops, and ramen shops.Once at the entrance on the train street side
On the other hand, on the south side across the street from KamidoriShimodoriThere is an arcade (total length 510m, width 15m. From Tomachisuji side to Shintengai, 2nd-4th Avenue). Train street (Tomachi Street) Side entranceParcoIncluding,Carino Shimodori, Large commercial facilities such as, general store, boutique (2010(22) In autumnZARARoadside stores), various restaurants, cafes (Pronto-Starbucks Coffee-Saint Marc CafeEtc.) and various specialty stores line up with Rikuzuri. Boasting one of the largest shopping streets in western Japan, it is a lively place all day long. South side of the streetKaraoke hall-Croquette ClubThere are karaoke stores and pachinko parlors such asRed light districtThe target element becomes stronger.recent years Arcades have been replaced, and facilities such as solar panels, mist injectors, and near-ultraviolet LED lighting are being modernized.In addition, an entertainment district is formed across Shimotori, and more than 1000 restaurants are concentrated around Kagomachidori, Ginza Dori, Sakae Dori, etc., which is a bit different from daytime and prosperity at night. It is also busy as a city.
The entrances to Kami-dori and Shimodori arcades on the train street are about 30m apart, and are connected by two pedestrian crossings and an underpass. In addition, one of the pedestrian crossings is connected to the Tomachicho Electric Railway Stop.
New Town/Sakuramachi
A wide arcade town that connects Shimodori and Shidenjima City Tram Stops,Sun Road New TownIs.It prospered as a movie theater city before the war,In recent years Rushing in the suburbsCinema complexPushed by the offensive ofCurrently Other than TOHO CinemasDenkikanOnly remains. In addition, there are many pachinko parlors and arcades, and it is more like a red light district than Shimodori.Best electric appliancesKumamoto main store is on this street.
On the northwest side of the Kashishimacho tram stop, in the area of ​​"Sakuramachi", the corner of Kumamoto's transportation,Kumamoto Sakuramachi Bus TerminalThere isSAKURA MACHI KumamotoThere is.The entrance to the new city was connected to the Industrial Culture Center, Kumamoto Transportation Center, and Kenmin Hyakkaten by an underpass, but the Industrial Culture Center area and the Kenmin Department Store / Kumamoto Transportation Center area were closed due to the dismantling of the building. As of October 2015, only the entrance between Shinshigai and the underground parking lot of Karashima Park can pass.Now ,Kyushu ShinkansenA large-scale redevelopment project in the Sakuramachi/Hanabata area has begun in preparation for the opening of the entire line. In this area, the area, redevelopment companies, and the government cooperated to form a redevelopment study council for Sakuramachi and Hanabata2008(20) Installed in November. We are repeatedly discussing the image of town development including surrounding areas and the issues to be considered.
2006In December (18), redevelopment project plans were announced in succession around the Sakuramachi district. Kyushu Sangyo Kotsu Holdings Co., Ltd. has clarified the development plan to build a high-rise complex building in the area centered around Kumamoto Kotsu Center. The existing building will be demolished, and a high-rise complex building combining commercial facilities, bus terminals, condominiums, and hotels will be built.2It seems to be the scale above. Also2011(23) In January, on the same site from Kumamoto CityConvention centerWas requested to be installed. In addition, a job listing magazine will be issued in the area with the Industrial Culture Hall on the east side of the Transportation Center.Employment Promotion AssociationIt was also announced that it will build a complex building that will house theaters, theaters, and commercial facilities. Redevelopment of the Employment Promotion Association (Hanabata Town)2013(25), the redevelopment of Kyushu Sanko Holdings (transportation center) was a little late,2014It was aiming for completion after (26), but the plan is delayed due to economic conditions. In addition, NHK Kumamoto Broadcasting Station will be relocated to the redevelopment site in Hanabata Town.[38].
More
TramHanabatacho stopGinza-dori is the street that intersects with Shimodori and continues to Route 3.Fukuoka Bank,Kagoshima BankOf nearby prefecturesLocal bankBranch ofJTB,Japan TravelThere is a single-sided arcade in a street where tourist companies, business hotels, fast food restaurants, game centers, multi-storey parking lots, multi-tenant buildings, collective buildings of bar shops, etc. are mixed.
On the south side of Shimodori1990Before and after (2)Bubble periodAnd became famous as a fashion street in KumamotoShowerThere is.
For more information about each street,Shimodori #Other streets,Kamidori #Other streetsPlease refer to.
Department stores and large-scale retail stores
A major wholesale, retail and service-related company headquartered in Kumamoto City
Other major companies headquartered in Kumamoto City
Financial institution
City banks/trust banks/local banks in other prefectures with branches in Kumamoto City
* Central bankBank of JapanThere is also the Kumamoto branch.
Securities company
Securities company with a branch in Kumamoto City
Insurance company with a branch in Kumamoto City
Telecommunications
A major telecommunications company headquartered in Kumamoto City
Mass media
Educational institution
University/Junior college
National
Prefectural
private
Vocational school
public
private
high school
Prefectural
City
High school consistent school
private
Kindergarten/elementary school/junior high school
For kindergarten/elementary school/junior high school, refer to the articles of each ward.
Special school
National
Prefectural
Driving school
Transportation
The central city is the main artery of KyushuNational Route 3Penetrates north and south.On the west side of the city centerKagoshima Main Line,Kyushu ShinkansenOf the Kagoshima Main LineKumamoto StationTo the northeast, bypassing the southern end of the city and heading toward Aso/OitaHohi Main LineIs growing.The central city area is Kumamoto Station and next to the northKumamoto StationIt develops in the area on the east side of the railroad track and around the Hohi Main Line.
For city traffic, from Kumamoto Station and Kami-Kumamoto Station to the city center,Suizenji GardensThrough to the Ken army, which is the base in the eastern part of Kumamoto CityKumamoto TramenIs running.Time schedules are also frequently driven and have become established as citizens' feet.All car cooling, VVVF inverter vehicle,Ultra low floor trainMany of them were first introduced and achieved in Japan.In addition, on the north side of KamidoriFujisaki Miyamae StationAnd from Kami-Kumamoto station to the north suburbsKoshi CityReach MiyoshiKumamoto Electric RailwayIs also running.
"TO bear cardA magnetic type that can be used in common with the bus of each company called "Touyou Card" and Kumamoto City Tramprepaid cardIn addition to being issued, JR Kyushu was issued in the Kumamoto district (all stations in Kumamoto city) on December 2012, 12.SUGOCAWas introduced. 2014From March 3th to the Kumamoto tramDenden nimocaWas introduced and started operation. 2015In the springKumamoto area promotion IC card (Kumamon IC CARD)Was introduced.
Air route
空港
The nearest airport isKumamoto Airport(Aso Kumamoto Airport).
There are shuttle buses from Kumamoto City and Higo-Ozu Station.1971May 3There used to be an airport in Kumamoto city.
Train
The city's representative stations:Kumamoto Station Kumamoto Station is located at the southwestern end of the city.However, the western part of the city is highly dependent on automobiles.The urban area of ​​Kumamoto City is concentrated in the eastern and northeastern areas, so for many citizensKumamoto StationIs just a transfer base, and the number of passengers getting on and off was not very large for the size of the city (passengers: 15,098, FY2017).
On the other hand,Kyushu ShinkansenOpening of all linesInbound demandRise,Kumamoto StationThe number of users at each JR station in the city is on a rapid increase due to the effects of large-scale urban development in the surrounding area and the progress of agglomeration.Especially located in the northeastern part of the city, which continues to develop as a new residential area "Hikarinomori"Hikarinomori Station(However, the station is in Kumamoto CityKikuyoIt is possible to transfer to the tram near the city center.Shinsuizenji StationThe number of passengers at Shin-Suizenji Station exceeds 4,000, and the number of passengers at stations in Kumamoto City is second only to Kumamoto Station.
Kyushu passenger railway(JR Kyushu)

Kumamoto Electric Railway(Kumaden)

Kumamoto City Transportation Bureau(Kumamoto City Tram)
bus
Japan's largest bus terminal in the center of Kumamoto City,Kumamoto Sakuramachi Bus TerminalThe route network is being developed around. Only in KyushuOmnibus townHas been designated,Non-step busWe are promoting the improvement of the bus traffic environment centered on the introduction, but due to the purchase of used cars from other operators and Kyushu Industrial Transportation, which is the leading bus operator in Kumamoto prefecture, due to the deterioration of managementIndustrial Revitalization OrganizationWith the support of Kumamoto Electric Railway, the Kumamoto Electric Railway is also in a difficult situation, such as being in business difficulties.
In addition, as a measure peculiar to Kumamoto City, in order to avoid traffic congestion due to changing the lane of the right-turning bus, turn right from the leftmost lane.bus laneSeveral intersections have been established since the 1970s[40]
Transit Bus
It is operated by the following 4 companies.
Kumamoto city bus - Kumamoto City Transportation BureauThe company was established as a saucer for the privatization of (Kumamoto Municipal Bus). From April 2009, 4 to April 1, 2015, all the routes of the station were taken over.
Kyushu Sanko Bus -Some routes are operated by the subsidiary "Sanko Bus". The Kyushu Sanko Bus and the Sanko Bus are commonly known as the Sanko Bus.

Operating area: Mainly Ueki/North, Tatsuta/Nan-Musashigaoka・Otsu area,BurialDirection, healthy army, Mashiki direction, Tasaki, Kojima, Kawachi, Sawita, Tenmei direction,Kawajiri・Futami area, etc.

Kumamoto Electric Railway -Also known as electric railway bus.

Service area:Shimizu・Kusu/Musashigaoka area
1996After (8),Kumamoto metropolitan areaIn commonSystem numberShake,2010Since 22 (XNUMX), companies other than Kumamoto Bus have shared one-day tickets, and efforts are being made across companies.
There used to be a Kumamoto Municipal Bus, but since the route was transferred to the Kumamoto City Bus as described above, it was abolished as of March 2015, 3.
Intercity bus
Kyushu Sanko BusMainly,Fukuoka City,Kitakyushu,Nagasaki,Oita City,Miyazaki City,KagoshimaIt connects many cities.
道路
highway
National road
Prefectural road
Road Station
Route
Port
Ferry route
Tourism
Sights and historic sites
Main castle
Main temple
Ungan Zen Temple

Located at the western foot of Mt. KinpusanSoto sectTemple. Miyamoto Musashi is in the back mountainMausoleum caveMeditate on military law "Olympic bookWas written. Five hundred Rahans are enshrined on the narrow path that cuts the rocky mountain from Unganzenji Temple to Reigendo Cave.

Honmyoji Temple

At the Bodhi Temple of the Kato familyNichiren sectFamous place.Kiyomasa KatoOn July 7, the anniversary of the death, a tonshakai was held, and that day was crowded with many prayers until the dawn. Tomonichiro Kobayashi donated the mountain gate.

Daijizenji Temple

Founder of the Soto sectDogenThe older brother ofEmperor ShundeThe prince of theCold GanA famous temple of the Soto sect opened by a Zen master. The precious temple treasures designated as an important cultural property of the country, such as the Kangan Yoshinori document, the width and the bell, are stored. In the precinctsTaneda SantokaIs also built.
Main shrine
Main historical sites
Nearby Tourist Spots
Kitaoka Nature Park

HanaokayamaA park at the foot of the Hosokawa family's bodhi temple, Myokoji temple. After the abandonment of the feudal domain in 4, the main residence of the Hosokawa clan's family (Kitaoka's residence) was placed. There is a mausoleum of the Hosokawa family designated as an important cultural property of KumamotoMori OgaiBecame a novel modelAbe clanThere is also a tomb. The park has a dry landscape garden and a rose garden, and is popular as a place for citizens to relax.

Shimada Museum of Art

An art museum that holds historical materials and antiques related to Kumamoto's samurai culture. Especially a guest general of the Hosokawa family and a swordsmanMusashi MiyamotoThe permanent exhibition that displays related weapons, relics, calligraphy, etc. is substantial.

Fishing garden

Fishing gardenHosokawa TsunariOne of the villas called "teahouse" made by. The garden is a large pond with stepping stones and mountain valleys. From late April to early May, syakunage flowers. In the back of the garden, a politician from KumamotoKenzo AdachiThere is Sankendo built by. The Shokei Garden, which is located below the fishing ground, drew the water from the fishing garden to create curved water, and a pond imitating Lake Dongting in China was established below it. To the north is a simple tea house.Yori SanyoAnd so on.

Mt. Kinpusan

The mountain that rises behind Honmyoji. From the summit, you can overlook the Kumamoto Plain, Mt. Aso, the Ariake Sea, the Shimabara Peninsula, the Amakusa Islands, etc.

It is located in Mt. Kinpusan Prefectural Park and is a famous spot for 63 types of cherry blossoms, about 300 cherry trees in spring. From the end of March to the beginning of April, which is the time of flowering,Yellow cherry treeYou can see rare varieties of cherry blossoms, such as the light red Milky Way and the light red cherry blossoms.

Kumamoto City Museum of Contemporary Art

A complex building in the center of KumamotoBipuresu Kumaga KaikanThe urban art museum inside. In addition to the main exhibition gallery where special exhibitions are held, there are facilities such as Nobutsu Ide Gallery, home gallery which is also an art library, media gallery and kids factory. In addition, from the perspective that the exhibition room is not the only place to appreciate art, internationally active James Turrell, Marina Abramovic,Yayoi Kusama,Tatsuo MiyajimaHas been placed in various places to provide visitors with an art experience.

A natural park surrounded by forest at the foot of Mt. Tateda.Hosokawa familyIt is the site of the Bodhi Temple and Taishoji Temple, and is adjacent to the private residence of the Hosokawa family. In the park, the first Hosokawa family Yusai (Futaka Fuji) and his second generationTadaoki Hosokawa-GarashaIn addition to the four mausoleums of the couple, there are graves of the lord and successive priests.

Gotaka Memorial Hall

Old XNUMXth High SchoolThe Western-style two-story red brick building that was the main building.Kumamoto UniversityIt is on the premises. Photos of the scenery and faculty at the time, portraits and portraits of successive principals, 10th anniversary ceremonyNatsume SosekiThe congratulatory message and so on are displayed.Old Daiichi High SchoolThe NHK special drama "Clouds on the slope』The location was held.

Musashizuka Park

A park built in Musashizuka where Miyamoto Musashi sleeps.

Suizenji Gardens

A Momoyama style walking garden constructed by Tsunato Hosokawa. It is said that it imitated the XNUMXrd Tokaido.Hosokawa Yusai Satoshi Hachijo MiyaToAncient and modernIt has been relocated between the ancient and modern traditions.

Gotsu Lake

Precious plantSuizenjinoriCan be seen in Lake Kamietsu.

Suizenji Gotsuko Park

The springs can be seen in the park on the shore of Lake Gotsu.
XNUMX selections
Culture/Specialty
Origin
*in JapanScramble crossingBirthplace (Kokaibashi intersection)

Music
Kumamoto Symphony Orchestra (Japan Amateur Orchestra FederationMembership)
Kumamoto Youth Symphony Orchestra (Japanese Amateur Orchestra Federation)
Kumamoto brass ensemble
Kumamoto Wind Orchestra
Kumamoto Civic Orchestra
Fashion
Kumamoto City is known as a city with high fashion sensitivity, with famous domestic and foreign brands opening stores nationwide ahead of other cities. IsKamitsudori,ShimodoriAre crowded with many young people all day long[42].. Especially1980 eraSince then, KumamotoParcoOpening,BlazeKumamoto and Baybrookselect shop,ShowerSuccess ofPaul Smith,BEAMS,Giorgio Armani,Gianfranco FerretDue to the fact that shops such asFashion townThis aspect has been recognized, and it has come to attract customers not only from within the prefecture but from all over Kyushu.Kyushu ShinkansenFurther opening of stores is in preparation for opening of business,2008(20)10ToauneBut,2010(22)11Is a Spanish fashion brandZARAThe Kumamoto store is open.
Main fashion street
Kamitsudori(Kamitori Namikizaka, Oaks Dori, Kaminoura Dori)
な ど
Test marketing
McDonald's
At stores in the Kumamoto area, new products are often sold on a trial basis (Test marketing)Mac Fleury,Quarter pounderEtc. are sold for the first time nationwide[43][44]. Also,McDonald'sKyushu's first store in Kumamoto is (1975<Showa 50>, Kumamoto of ShimodoriOceanshop).
Specialty/Special product
Local cuisine/food
Taihei Yan

The reading is "Typien".Chinese cuisineKind of. Before the war,OverseasIt is said that it was transmitted by. Often used for school lunch.Kumamoto metropolitan areaAlthough it was not well known except

recent years

, The name is increasing nationwide.

Kumamoto ramen

A savory pork bone soup with a thick cloudiness and garlic. Generally, boiled eggs, jellyfish, seaweed, etc. are placed. Unlike Hakata ramen, they don't put red ginger or white sesame seeds on them, and they don't have the custom of replacing balls.

Red pepper lotus root

Stir-fried miso paste in lotus root holes, fried with turmeric colored clothes. Lord of the Edo periodTadatoshi HosokawaInvented for the nourishment of.

One letter

Generally, it is called "one letter round and round". Eat rolled scallions with vinegar miso.

Natto

In western Japan, per capita consumption of natto tends to be smaller than in eastern Japan, but in Kumamoto City, consumption is comparable to that of eastern Japan.

A friend of rice(Futaba Co., Ltd.Sprinkle)

It is manufactured and sold by Futaba Co., Ltd. in Kumamoto City. The roots of furikake certified by the National Furikake Association[45].

Mountain sea urchin tofu

Miso pickled tofu, delicacy.

Shako(Chuck)
Suddenly dumpling

A steamed snack made by wrapping sweet potatoes and red bean paste in flour skin.

recent years

, Has become known nationwide.

Korean candy

The well-established "Sonodaya" is famous. Kiyomasa KatoThe role of KoreaAt that time, I had a meal.

Honor Jin Taiko(Candy ume・Japanese confectionery)

A sweet that has long been popular in the Kumamoto area.National Confectionery ExpoReceived "Honorary President Award".

(Sweet sweets and Japanese sweets)

With bean pasteFertilization(Gyuhi) sandwiches between rice crackers with sesame seeds.

(Sweet sweets and Japanese sweets)

Sweets wrapped in pie dough and baked. Received the "World Federation of Western Confectionery Chairman's Award" at the National Confectionery Exposition.

More than(Sweet sweets and Japanese sweets)

QuinceA confectionery made by sandwiching a jam with a wafer. The reading is "kasita".Tadaoki HosokawaWas made as a confectionery for tea ceremony.

Senba Kotanuki (Kumamoto Kabo・Japanese confectionery)

"Where are youStarts withTemari songMt. Senba, famous for Kumamoto Prefectural First High SchoolIt is named after the raccoon dog.

Brown sugar donut stick (Fuji Bambi・Dagashi)
Kawachi Mandarin

Kawachi districtMainlyMt. KinpusanIt is cultivated in the western foothills. Kawachi district is one of the leading in JapanMandarin orangeProduction center.

Kumamoto city200618 kinds of vegetables designated in 15・Kumamoto green onions, Kumamoto green beans, Kumamoto black skin pumpkin).
Cradle of stork
2007(19), Kumamoto City approved the installation for the first time in Japan.Unwanted pregnancies and financially deprived parents give birth to babies that cannot be raisedAnonymousInstalled as a facility to leave at the hospital,Even now It is in operation. The baby entrusted to the "Kototori Cradle"2020As of (2nd year of Reiwa), the total number is 155.
2008In (20), the number of babies entrusted to Kumamoto City was announced for the first time by 17 people.Details such as the time of deposit were not disclosed in either case, but up to 13 babies were identified because their parents had attached items other than clothing such as letters.For babies whose identities were unknown, Kumamoto CityFamily registerWas newly created. againAdopted childAs,Adoptive parentSome babies were taken over by, but details were not disclosed as they would be personally identifiable.
2011(23) Currently, I am trying to save my mother and child before using the "Konotori no Yurikago".Jikei HospitalThe number of telephone consultations conducted by2007From (19)2010In the three years up to (22), there were about 3 cases, 1,500% of which were unavoidable homes.birth,Water breakIt was related to emergencies.Therefore, the hospital decided to provide free telephone consultation 24 hours a day.The hospital said, "One hospitalvolunteerThere is a limit to how much we can respond to it, "he said, calling for the need to realize a national subsidy system and establish consultation and medical centers nationwide.In addition, nationwidechild consultation center, Kumamoto City Welfare General Counseling Office also has a telephone counseling service.
Sports
baseball
サ ッ カ ー
basketball
volleyball
boxing
S & K Boxing Gym (Japan Professional Boxing Association)
本FitnessBoxing Gym (Japan Professional Boxing Association)
Works set in Kumamoto City
Sing
As mentioned above,1900(Meiji 33)Kenki OwadaWritten byRailway song] In the 2nd Sanyo-Kyushu edition, Kumamoto sang 4th, as it was the largest city in Kyushu at the time.
51. We arrived in the city of Kumamoto soon after sleeping, and we are the largest city in Kyushu with a population of XNUMX.
52. Kumamoto Castle is famous for its role in the southwest, and it is an unrivaled place
53. The famous spot in the town is Suizenji Park, Hiroshi Kiyoke Pond, Miya is Nishikiyama in autumn colors, and Honmyoji Temple in Hokke.
54. Honoka no Hana Osamu Hana Okayama's Soul-making Company Clouds, haze or evening sky
Origin-related celebrities
Celebrities and celebrities related to Kumamoto City
More
City zip code
Area code
Jonan-cho, Minami-ku is 0964 (20-59) (Matsuhashi MA). Other wards and areas are 096 (200-399) (Kumamoto MA).
footnote
注 釈
Source
Related literature
Related item
外部 リンク
Administration
Tourism