Photo Kobe Shimbun NEXT
[Breaking news] Hyogo Prefecture newly infected 441 people New corona
 
If you write the contents roughly
Kobe City = 154 people ▽ Himeji City = 44 people ▽ Amagasaki City = 61 people ▽ Nishinomiya City = 82 people ▽ Akashi City = 24 people ▽ Prefectural jurisdiction = 76 people. 
Hyogo Prefecture announced on the 3rd that 441 new people were infected with the new coronavirus.No new deaths were announced.Prefecture… → Continue reading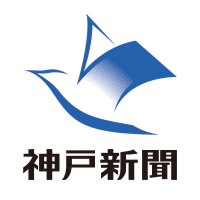 Kobe newspaper
---
Wikipedia related words
If there is no explanation, there is no corresponding item on Wikipedia.
Himeji
Himeji(Himejishi) isKinkiWestern,HyogoSouthwest of (Harima region) Located inCity.Core cityandInternational Conference Tourist CityIs specified in.
773,389 people (2015) including local governmentsHimeji metropolitan areaForming ⦅ 756,946 (Reiwa 2nd year census preliminary figures) ⦆.Nakaharima Prefectural Citizen CenterJurisdiction.
Overview
The second largest commerce and industry in Hyogo prefecturepopulationIt is a city that has and is the central city of the Harima region.world Heritage OfHimeji castle-Calligraphy writingEngyoji Temple-The Three Great Kojinone ofNada fighting festivalSuch asBanshu Autumn FestivalIs famous.
If you are from another region, please choose "Himeji"HiAlthough it is sometimes read with a head-height accent, it sounds uncomfortable for the local people.Banshu dialect)HimejiIs all pronounced high. By the wayJapan Broadcasting Corporation OfJapaneseWith standard accent,MejiIs read[1].
Geography
Western part of Hyogo prefecture,Harima regionIn the central city of (former Shima prefecture)Harima PlainLocated in the Midwest of the city(I.e.But the central partSemba River,Nodagawa(Sotobori River, Sanzaemonbori) in the MidwestYumemae River,OtsumogawaBut the west endIbogawaBut each one flows southwardHarima NadaPour into. Off Harima NadaIeshima IslandsThere is.
In the center of Himeji cityHimeji castleHimeyama in the north of the centerHiromineとMt. Kuraiyama, In the northwestCalligraphy writing(Mount Shosha) in the northMyojinzan-Yukihiko mountainThere is. In a form that penetrates the city area from east to westSanyo Shinkansen-Sanyo Main Line-National Route 2Is passingHimeji StationIs located 1km south of Himeji Castle. The downtown area is based on the castle town of Himeji Castle. In March 2006 (Heisei 18), an overpass was realized by a continuous grade separation project such as the JR Sanyo Main Line. At the same time, a land readjustment project around Himeji Station has led to the development to the south of Himeji Station.
climate
JapaneseClimate classificationSaySeto Inland Sea climateBelong to.
In winter, there are usually many sunny days,South coast lowWhen passing or strongWinter pressure distributionSometimes, snow can be seen for several days a year.Pacific highCovered insummerIs unique to the Seto Inland Sea coastcalmOccurs during the daytemperatureIs above 35 degreesIntense heat-Extreme heatThe dayTropical nightThere are days when
The average annual temperature is 15.2℃. The average annual rainfall is 1199.0 mm, which is relatively low in Japan. Extreme temperature is the lowest temperature1963May 1 -10.0℃, maximum temperature2020May 8 38.0℃, deepest snow in the month1984May 1 19 cm.
oldIejima TownAs shown in the figure below, the features of the Seto Inland Sea type climate are more prominent, with longer sunshine hours and less rainfall.
HimejiClimate
Month
1
2
3
4
5
6
7
8
9
10
11
12
Years
Highest temperature record

° C

(

° F

)
17.5
(63.5)
21.6
(70.9)
23.3
(73.9)
28.0
(82.4)
31.8
(89.2)
34.9
(94.8)
36.9
(98.4)
38.0
(100.4)
36.6
(97.9)
31.8
(89.2)
26.4
(79.5)
21.5
(70.7)
38.0
(100.4)
Average maximum temperature

° C

(

° F

)
9.6
(49.3)
10.4
(50.7)
13.8
(56.8)
19.1
(66.4)
23.7
(74.7)
26.8
(80.2)
30.5
(86.9)
32.5
(90.5)
28.6
(83.5)
23.1
(73.6)
17.3
(63.1)
11.9
(53.4)
20.6
(69.1)
Average daily temperature

° C

(

° F

)
4.4
(39.9)
5.0
(41)
8.3
(46.9)
13.6
(56.5)
18.5
(65.3)
22.4
(72.3)
26.4
(79.5)
27.8
(82)
23.8
(74.8)
17.9
(64.2)
11.9
(53.4)
6.6
(43.9)
15.6
(60.1)
Average minimum temperature

° C

(

° F

)
0.2
(32.4)
0.5
(32.9)
3.2
(37.8)
8.2
(46.8)
13.5
(56.3)
18.5
(65.3)
23.0
(73.4)
24.0
(75.2)
19.8
(67.6)
13.4
(56.1)
7.3
(45.1)
2.4
(36.3)
11.2
(52.2)
Minimum temperature record

° C

(

° F

)
−10.0
(14)
−7.8
(18)
−7.6
(18.3)
−2.0
(28.4)
1.5
(34.7)
7.9
(46.2)
13.0
(55.4)
14.3
(57.7)
8.9
(48)
1.7
(35.1)
−2.0
(28.4)
−7.4
(18.7)
−10.0
(14)
Precipitation amount mm (inch)
36.9
(1.453)
48.6
(1.913)
92.0
(3.622)
104.7
(4.122)
127.3
(5.012)
160.4
(6.315)
184.3
(7.256)
105.4
(4.15)
177.8
(7)
108.7
(4.28)
61.2
(2.409)
47.5
(1.87)
1,254.7
(49.398)
Snowfall cm (inch)
1
(0.4)
4
(1.6)
0
(0)
0
(0)
0
(0)
0
(0)
0
(0)
0
(0)
0
(0)
0
(0)
0
(0)
1
(0.4)
6
(2.4)
Average days of precipitation

(≥1.0mm)

4.7
6.0
8.7
8.8
9.0
10.8
10.3
7.0
9.3
7.5
5.5
5.3
92.9
Average number of snowfall days
8.2
7.8
3.2
0.1
0
0
0
0
0
0
0.1
3.4
22.7
% (I.e.
70
69
67
66
70
75
78
73
74
73
73
72
72
Source:Japanese Meteorological Agency (Average value: 1991-2020, extreme value: 1948-present)[2][3]
Iejima (Omuro-ji Temple, Maura, Iejima-cho, Himeji City)[Annotation 1]Climate
Month
1
2
3
4
5
6
7
8
9
10
11
12
Years
Highest temperature record

° C

(

° F

)
17.1
(62.8)
19.5
(67.1)
21.3
(70.3)
27.0
(80.6)
28.5
(83.3)
33.0
(91.4)
34.8
(94.6)
35.3
(95.5)
34.5
(94.1)
29.1
(84.4)
24.5
(76.1)
20.5
(68.9)
35.3
(95.5)
Average maximum temperature

° C

(

° F

)
8.4
(47.1)
9.0
(48.2)
12.3
(54.1)
17.5
(63.5)
22.1
(71.8)
25.3
(77.5)
29.0
(84.2)
30.8
(87.4)
27.3
(81.1)
22.1
(71.8)
16.4
(61.5)
10.9
(51.6)
19.3
(66.7)
Average daily temperature

° C

(

° F

)
5.2
(41.4)
5.3
(41.5)
8.2
(46.8)
13.2
(55.8)
17.9
(64.2)
21.5
(70.7)
25.4
(77.7)
27.0
(80.6)
23.7
(74.7)
18.5
(65.3)
13.1
(55.6)
7.8
(46)
15.6
(60.1)
Average minimum temperature

° C

(

° F

)
2.5
(36.5)
2.3
(36.1)
4.7
(40.5)
9.4
(48.9)
14.2
(57.6)
18.7
(65.7)
22.9
(73.2)
24.3
(75.7)
21.0
(69.8)
15.6
(60.1)
10.1
(50.2)
5.0
(41)
12.6
(54.7)
Minimum temperature record

° C

(

° F

)
−5.3
(22.5)
−6.9
(19.6)
−2.2
(28)
1.4
(34.5)
6.6
(43.9)
11.7
(53.1)
16.5
(61.7)
18.8
(65.8)
13.3
(55.9)
6.7
(44.1)
2.4
(36.3)
−2.5
(27.5)
−6.9
(19.6)
Precipitation amount mm (inch)
33.9
(1.335)
43.5
(1.713)
81.1
(3.193)
81.1
(3.193)
113.9
(4.484)
147.4
(5.803)
143.1
(5.634)
85.9
(3.382)
168.2
(6.622)
106.9
(4.209)
55.0
(2.165)
43.1
(1.697)
1,103
(43.425)
Average number of rainfall days
4.8
6.0
8.7
9.4
9.0
11.0
9.2
5.9
8.9
7.5
5.5
5.1
91.0
Average monthlyDaylight hours
174.0
163.6
195.7
212.8
220.4
176.1
208.0
246.7
178.0
185.3
167.4
170.9
2,298.9
Source:Japan Meteorological Agency 2021-6-6
Adjacent municipalities
Adjacent at sea
History
Nara period,Harima country OfKokufuWas placed. Honmachi ruinsCountryIt is estimated to be a trace.
Edo PeriodWas called "Western Shogun" and "Himeji Prime Minister"Terumasa IkedaByHimeji DomainWas established, and Himejicastle townWas maintained as The townscape of the castle town remains in the present city area.
Meiji RestorationInAbandoned DomainAt the time ofShikama Prefecture OfPrefectural office locationBecame. But,18768It has belonged to Hyogo prefecture since it was transferred to Hyogo prefecture.
The history before modern times isHarima country,Himeji Domain,Himeji Castle #History / HistorySee also each item.
Changes in administrative areas
Origin of the city name
It is said to be derived from the ancient name of Himeji, where Himeji Castle is located, "Himeji no Oka". This place name is oldSilkwormThis place was once called "Himeko" (silkworm).SericultureIt is believed that it was attached because it was a thriving area. 『Harima Country Culture], the place name of "Himejioka" appears[Annotation 2].
Administration
Successive mayors
(In parentheses) is tenure[7]
Post-war official mayor[8]
election
House of RepresentativesIn the single-election district, there are Old Ieshima, Yumemae, Koji, AndomiHyogo Prefecture 12th Ward, Other areas (Himeji city area before the Great Heisei merger)Hyogo Prefecture 11th WardBecomes
Prefecture agency
National agency
Defense related facilities
Pacific Warbefore,Imperial Japanese Army Of10th DivisionHeadquarters,10rd Infantry RegimentThe Himeji Army Guard Hospital and other facilities were placed inside and around Himeji Castle, and later to the north of Himeji Castle. Currently, the Himeji Army Guard HospitalNational Hospital Organization Himeji Medical CenterOn the site of the Artillery RegimentJapan Ground Self-Defense Force3th Special Unit-3th High Fire Special Course BattalionEtc. are stationedHimeji GarrisonIs placed.
legislation
City council
| Parliamentary name | Number of seats | Member name (◎ is representative) |
| --- | --- | --- |
| Civic club | 9 | ◎ Toshiaki Kageyama, Daisuke Ishido, Koji Takeo, Makoto Tokiwa, Kasumi Komada, Toshiyuki Miwa, Masato Ayama, Ryujiro Yagi, Satoru Yamaguchi |
| Foundation | 9 | ◎ Manabu Sakamoto, Akemi Imazato, Koji Tsumiga, Kazunari Miki, Yoshikazu Kinnai, Chihiro Eguchi, Keisuke Makino, Hiroyuki Matsuoka, Daisuke Ito |
| Komeito | 8 | ◎Tatsuo Kimura, Kazuya Miyashita, Shinzo Nishimoto, Atsushi Kawashima, Goro Arima, Shoko Nakanishi, Yoshikazu Shirai, Yosuke Yamazaki |
| LDP | 7 | ◎Yoshihide Miyamoto, Kazumasa Shigeta, Koji Shioda, Kazuyuki Iwami, Yuro Kobayashi, Takaaki Yagi, Ryuichi Takenaka |
| Newborn himeji | 7 | ◎ Akira Tokage, Miwae, Tara Inoue, Yukinori Hagiwara, Taizo Sakagami, Momoki Umeki, Hiroaki Sugimoto |
| Japan Communist PartyLegislature | 4 | ◎Mayumi Tanigawa, Yukiko Mori, Moriyasu Murahara, Kazushige Gourd |
| Osaka Restoration SocietyHimeji | 2 | ◎ Yosuke Onishi, Yuka Takenaka |
| Independent | 1 | Kazuyoshi Ikawa |
*As of July 2020, 2 (4 years of Reiwa)[10].
Hyogo Prefectural Assembly
Election district: 8
Constant number: 8 people
Term: June 2019th, 6 (Reiwa 11st year)-April 2023th, 5 (4th year of Reiwa) (special application)
| Name | Parliamentary name | Number of wins |
| --- | --- | --- |
| Kitano Minoru | LDP | 3 |
| Yusuke Toida | LDP | 2 |
| Hideaki Takeuchi | Hyogo Prefectural Union (Independent) | 4 |
| Amano Fumio | Komeito/Prefectural Assembly | 2 |
| Yoshinobu Shibata | Komeito/Prefectural Assembly | 1 |
| Soichiro Goto | LDP | 2 |
| Yuichiro Mizuta | LDP | 3 |
| Jiro Irie | Japan Communist Party | 2 |
House of Representatives
Sister city, partner city, sister castle
Japan
sister city
Partner city

Mutual support agreement at the time of disaster
Overseas
sister city
Region
population
Since 2000, the population has been largely flat.
Municipal merger
The original area of ​​Himeji City was limited to the area around Himeji Castle. Before the war, the surrounding villages were merged, and after the warGHQAfter 12 mergers of cities, towns and villages, including a merger under the command (called "Ramot merger" because of the involvement of Lieutenant Colonel Ramote).Showa periodBoasts a considerable area asCityIt became.
Government-designated cityAiming at the transition tomergerIs being sought. Himeji City until March 2004Iejima Town-Yumezencho-Koji Town-Azumi TownHimeji area voluntary merger council was established between the two, but the Himeji area legal merger council with Himeji city, Koji town, and Atsumi town from April of the following month, Himeji city, Iejima town merger council from July And the Himeji-shi and Yumezen-cho merger council was established, and the merger agreement of these four towns and Himeji-shi was finally signed on February 4, 7. This2006May 3, Ieshima-cho, Yumezen-cho, Koji-cho, and Yasutomi-cho were transferred to Himeji City.
The designated requirements for ordinance-designated cities have been eased to a new city of merger of 70, but since the population of Himeji City after the merger is about 53, the second and third mergers The government is aiming to realize a government-designated city in the medium to long term, such as by promoting further relaxation of designated requirements.
Himeji City "ward"
Although it is neither a government-designated city nor a city established under the merger special law, there is a "ward" as a wide-area place name in part of the city. From south to southwest of the city,Shikama Ward-Hirohata-Otsu Ward-Katsuhara Ward-Aboshi Ward-Amarube WardThere are 6 wards.1946(21)May 3ToShikama City,Shikama-gunHirohata,Shirahama,Ibo-gunAboshi Town,Otsu Village,Katsuhara,Amabu VillageThe name of the old municipality was added to distinguish it from the existing town name when it was incorporated (only the old Shirahama town area disappeared as a "ward" in a short period of time). It is a part of a place name, and is one place name, for example, "Shima Ward ○○". Of course,Ward officeNo, no legal personality (Local autonomous districtnot). OnceFukuiObama CityThe same method was adopted in part ofYamaguchi Shunan CityOldTokuyama CityThere are similar cases in some areas.
Other content
Himeji castleAt 68, Honmachi, Himeji City, which is the location, the surrounding hospitals, high schools, museums, etc. are also included.address(Block)asImperial PalaceIt is said to be the second largest after Chiyoda No. 1 block in Chiyoda Ward. Therefore, 68 Honmachi depends on the locationCampusIs different. The 68th Honmachi was originally located inside Himeji Castle's middle circle, and was the place where the XNUMXth Regiment of the Army Infantry was placed in modern times.
hospital
Himeji St. Mary's Hospital
Tsukazaki Hospital
Tsukazaki Memorial Hospital
Nagaku Hospital
Welfare hospital
Ino Hospital
Kamino Hospital
Sakai Hospital
industry
Primary industry
Open field cultivation of vegetables and fruits is active mainly in the northern part of the city. Many paddy fields also remain, but their residential land has become remarkable in recent years. Due to the nutrients flowing from the Ichikawa and Yumezengawa rivers, the seafood of Harima Nada is plentiful and delicious, and the fishing industry is also active. There are two in Hyogo prefectureCentral wholesale marketOne of theHimeji City Central Wholesale MarketIs placed.
Secondary industry
From prewar to seasideNippon Steel(Old:Nippon Steel→Fuji Steel→Nippon Steel→ Nippon Steel & Sumitomo Metal)Hirohata Works,Sanyo Special Steel,Joint Steel,Yamato IndustryWas established and the steel industry was developed, but in recent years it has been shrinking due to the shutdown of the blast furnace.
otherToshibaHimeji Factory (Amabe Ward: Mainly individual)semiconductorEtc. In addition to the Himeji semiconductor factory in nearby Taishi-cho, there are factories of Toshiba Group companies in Himeji city. ) AndMitsubishi ElectricIn addition to Himeji Manufacturing (Chiyoda-cho, Hirohata-ku, Fuji-cho, etc., totaling about 15.2 square meters.DaicelHimeji Works (Hirohata Factory and Aboshi Factory)Nippon KayakuHimeji Factory (Tominmachi),Nippon ShokubaiHimeji Works (Aboshi Ward),Sumitomo SeikaHimeji Factory (Shikama Ward) etc.Chemicalsfactory. AlsoUshio Electric(Founded in Himeji City: current head office is Tokyo)Yoshikawa industry(Attached to Nippon Steel Hirohata Works)electronicsThere are many large-scale factories in the city, such as related factories. furtherKansai Electric Power OfHimeji Daiichi Power Station-Himeji Daini Power StationAndOsaka GasHimeji Works (LNG (Liquefied natural gas) Base) is also located.
In recent years, Tsumigakita Town, Shikama Ward[Annotation 4] ToPanasonic LCD panelThe factory started operation in 2010. Peripheral material factories are also concentrated. Site area is approximately 48 m2And the total investment was about 3000 billion yen.[Annotation 5].. togetherDai Nippon PrintingThe Himeji Factory (which produces color filters for 8th generation LCDs) is also established.
In addition to the Sanyo Special Steel and Yamato Industry mentioned above,GyozaEtc.Gozazoku,Kamaboko-Bamboo ringsManufacturingYamasa Kamaboko,glovesManufacture and sales ofShowa gloves, A major projector lampPhoenix electric, ManufacturingSolar panelsManufacture and sales of majorFujipream,motor·pumpThe largest manufacturer and seller of marine electrical equipmentNishishiba Electric(Former Toshiba Aboshi Plant spun off),vending machineManufacturer of etc.GloryAre headquartered in Himeji City.
As a local industry,leather,gelatin(glue),MatchManufacturing,Chain makingand so on. By the way, Himeji white tanned leather work, Myonchin fire chopsticks, Shirasagi dyeing,Japanese candles, Himejitop, HimejiPaper macheToys of the prefectureTraditional craftsIs specified in.
Tertiary industry
NishimatsuyaChain (clothing for babies and children),Shinki BusIn addition to the head office, many companies also have branch offices, branch offices, and branch offices.
Large retail store
Stores that existed in the past
Shopping district
Red light district
Special product/special product
Craft
Food
The famous Banshu TenobeRaw noodles OfIbo no yarnIs widely advertised and sold in Himeji, but in terms of production areaTatsuno Cityな どIbogawaThe middle class is the home. As wellSalted bunsAlsoAko CityIs the real home.
金融
Designated financial institution:Sumitomo Mitsui Banking Corporation
In Himeji cityBanshu Shinkin Bankand,Himeji Shinkin Bank,Hyogo Shinkin Bank3 stores the head office.
World War IIIn the past, the main store was in Himeji. However, when the wartime regime was created, banks and newspaper companies were merged into "one prefecture, one company,"Prefectural office locationIt became the only location. Among these, the Thirty-Eighth Bank and the Himeji Bank areKobe Bank(AfterTaiyo Kobe Bank,Sakura Bank,CurrentlySumitomo Mitsui Banking Corporation,Minato Bank) Became. Nationwide, there are many banks in the prefectural capitals, and many credit unions in cities other than the prefectural capitals.
Infrastructure
Main companies originating in Himeji
Category: Himeji City companiesSee also
Dedicated to pre-school and extra curricular
University/Junior college
public
private
Himeji University[8]

University Headquarters Campus (Faculty of Nursing, Faculty of Education, Institute of Humanities and Human Rights Education)[8]

Himeji Dokkyo University[8]

(Group of Human Sociology (Reorganization of Faculty of Foreign Languages, Faculty of Law, Faculty of Economics and Information), Faculty of Healthcare, Faculty of Pharmacy, Graduate School of Law, Graduate School of Languages, Graduate School of Economics and Information Sciences)[8]
high school
Prefectural
City
private
Junior high school
City
private
primary school
public
Compulsory education school
public
A school that once existed
Special school
public
Media
Newspaper company
broadcast
Television broadcasting, FM radio broadcasting
AM radio broadcast
Of the above, Radio KansaiKobe City, The otherOsakaIt is broadcast from. Apart from this, in the 1950sHimeji City BroadcastingThe city area AM station was planned and a preliminary license was issued, but it was abandoned. Detail isList of broadcasting stations that gave up openingSee.
Transportation
Very high private car ownership, including in neighboring areasmotorizationThis is a particularly advanced area, where traffic congestion and accidents frequently occur on roads in the city. EspeciallySanyo Main LineThe traffic congestion on the roads beyond is chronic, and over the years around Himeji Station, the JR line crossing construction was carried out. (Part of the Sanyo Main Line (Kobe Line) completed in 2006 Part of the Bantan Line and Himeshin Line completed in 2008)
Also, to improve traffic conditionsLRTThe concept of introduction is emerging. Long time agoHimeji City Transportation BureauBut at Himeji Station-in the mountains of TegaraMunicipal monorailWas operated, but due to a decrease in passengers, it has been abolished only 13 years after the start of business (actual business is about 8 years).
Straddling the border with the old Koji TempleHarima AirportWas planned for construction, but is in a frozen state.
Train
The central stationHimeji StationandSanyo Himeji Station.
West Japan Railway Company(JR West Japan)
The railway that once existed
Hariden Railway(1934May 12Abolished)
Aboshi Port Station-Amariko Hamacho Station-Tsunomiya Station-Sakaide Village Station-Waku Station
Aboshi station square station
Himeji Station-Daishogun Station-Terayama Station
bus
Express Bus
Himeji Station
Yumae Bus Stop
Antomi Bus Stop

Tsuyama Station-Osaka Station / Universal Studios Japan (China Highway Bus / Shinki Bus / West Japan JR Bus)
Yamazaki-Sannomiya Line (West Shinki)
Transit Bus
Shinki Bus -Contact with the entire city and adjacent cities and counties.
Joton Bus --There are three terminal parts in the city.
Long time agoHimeji City Enterprise Bureau Transportation Division(Himeji City Bus) was operating in the city, was abolished on March 2010, 3, the line was transferred to the Shinki Bus.
道路
Route
Ieshima IslandsFor a long timeIejima SteamshipWas operating the route,High speedWith the entry of2005The bankruptcy occurred and the flight was suspended.
cableway
Scenic spots/historic sites/culture/sightseeing/hot springs/entertainment
Himeji castle TheHistorical dramaIt is often used for photography such as Himeji in recent yearsFilm commissionIs a movieLast Samurai"ofLocationIn Mt.Engyoji TempleWe are engaged in activities such as mediating. In addition, Himeji is one of the best in JapanFestivalThere is also a point.
Historic sites and scenic spots
Iejima Ten Views -Maura Kokaku, Tenma Sacred Tree, View of Kankan, Shirahige Reiji, Miyaura Night Night, Akasaka Shimizu/Sakuraya Snowscape, Kannonzaki Tsuki, Bozeji Ruins, Tanegasaki, Matsushima Noma
Shiga pot -Himeji City Green Station Kanagaji
Old tomb
Castle Ruins/Jinya
Shrine
Temple
Modern buildings and historical sites
Cultural property designated house
Furui House(Important Cultural Property)- MillennialXNUM X ones.
(Registered tangible cultural property)
(Registered tangible cultural property)
Library, museum, archive
Museum
Zoo/Aquarium/Botanical Garden
Stadiums and physical education facilities
Himeji City Sports Hall
Himeji Seaside Golf Course
Koji General Park Sports Center
hole
Cultural Convention Center
park
Hydrangea Village, Hydrangea Park
Yumesaki Yumenosato Agricultural Park
Spa
Amusement facilities/others
Himeji City Ise Natural Village/Environmental Learning Center
Himeji City Garden Center
Himeji City Recreational Fishing Center
Himeji City Recreation Center "Kojiso"
Kiba Yacht Harbor (Himejikiba sea station)
Festival/Event
Sports team
A work set in Himeji, where the location was performed
movies
TV drama
Ghost story
Novel
From
Historical figure
Political / economic
Entertainment/Media
Singer-songwriter・Musicians
YouTuber
Other parties
Rapper
Sports
Academic/Culture
Religious house
art
Street poet
Game designer
More
More
Honorary citizen
Postal code/phone number
In HimejiZip Code The2007May 2From, it became as follows.
In HimejiArea code The2006May 5From 2:4 am, XNUMX digits (0792) To 5 digits (07932,07933) To the 3-digit area code "079," and the 4th digit and later of the old area code moved to the beginning of the local area code (Example: 0792-xx-xxxx → 079-2xx-xxxx). However, the area code of the former Antomi-cho area is still "0790The area code 079 is required in the area from the former Antomicho area to other Himeji city areas (including the former Ieshima town, the former Yumesaki town, and the former Koji town), and there is a long-distance call charge. ).
footnote
注 釈
Source
Related item
---
外部 リンク
Administration
Tourism