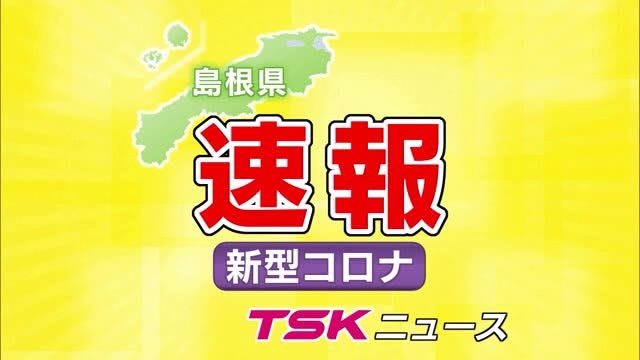 写真 
[New Corona Bulletin] XNUMX new infections confirmed in Shimane Prefecture Double digits since XNUMXth
 
If you write the contents roughly
In Shimane Prefecture, single-digit confirmation continued for four consecutive days, but it has become double-digit since the 4th.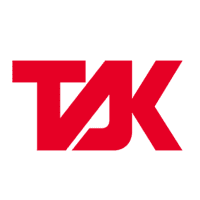 San-in Central TV
This is an account of "San'in Chuo Television Broadcasting" (Fuji Television affiliate) news. We will send you the latest news from Shimane and Tottori prefectures.
---
Wikipedia related words
If there is no explanation, there is no corresponding item on Wikipedia.

Shimane (Shimaneken) isJapan OfChugoku(San'in district)It is inPrefecture.Prefectural office location TheMatsue.
HonshuLocated in the westSan'in districtOccupy the west side of. Remote island OfOki Islands,TakeshimaAnd so on.
oldRegulatory countryInIzumo-Iwami-Oki countryCorresponds to the three countries of.Even now, as a regional classification within the prefectureIzumo region-Iwami district・ Three divisions of the Oki region may be used.
Name
The origin of the name of Shimane Prefecture isPrefectural officeWas placedMatsue CastleBut once oldShimaneIt is said that it belonged to (Shimane-gun). The name of "Shimane" isAncient timesof"Izumo country style soil record]Yatsuka Mizuomi Tsuno Life(Yatsumizu Omitsu no Mikoto)nameIt is said that it was done[1].
1871(Meiji4) FebruaryAbandoned DomainImmediately afterMatsue Domain"Matsue Prefecture" was established in the territory of.Four months later, in November of the same year, Matsue Prefecture merged with other neighboring prefectures and renamed here."Shimane Prefecture" is established official[1].
For the reason for this name change, see "Meiji RestorationIn the Matsue domainRetreatBecause he was reluctant to[1].
Matsuecastle town(CurrentMatsue) Is Shimane-gun () where Matsue Castle is locatedOhashi RiverNorth.Hashikita), not justYiu CountyIt also straddles (south of the Ohashi River, south of the bridge).
Geography
Wide skirt
Geographical Survey InstituteThe area of ​​Shimane Prefecture is 6708.26 square kilometers, according to the area survey by prefecture, city, ward, town, and village.[2]..It is a prefecture that spreads in an elongated shape from the northeast to the southwest.
Geospatial Information Authority of Japan According to Shimane Prefecture, the north, south, east and west ends are located at the following positions, and the length of east and west is 155.45. km, The north-south length is 326.52km[Annotation 1].
terrain
Izumo region
Iwami district
Oki region
nature Park
Prefectural nature park

Shimizu Mt. Gassan Prefectural Natural Park
Demon's Tongue Prefectural Nature Park
Lake Shinji Kitayama Prefectural Natural Park
Tachikyu Valley Prefectural Natural Park
Ryuzu Yaedaki Prefectural Natural Park
Egawa Water System Prefectural Nature Park
Shugyokukei Kannon Falls Prefectural Nature Park
Senjokei Prefectural Nature Park
Hamada Coast Prefectural Nature Park
Kanryuko Prefectural Natural Park
Aonoyama Prefectural Nature Park
Ramsar Convention Registered Area
climate
The whole prefectureSea of ​​Japan side climateHowever, since it is located at the southwesternmost tip of the Sea of ​​Japan side climate, it has a relatively mild climate and coastal areas.Heavy snowfallThere is no. However, the humidity is high and the number of rainfalls is high throughout the year. There are more cloudy and rainy days than sunny days.
[Eastern coastal area (Izumo coastal area andLake ShinjiAround)】
Matsue,IzumoIn the eastern coast, the average temperature in winter is lower than in the western part, but the average January temperature in Matsue is 1.℃When,Kyoto City,The Pacific OceanThe big city on the sideAichiNagoya cityIs almost the same as, and is relatively warm. There is more snow east of Izumo City and Matsue City, but the annual snowfall in Matsue City is 89 cm.YonagoIt is less than the 133 cm of.Although there is a large amount of snow of about 1,2 cm to 15 cm once or twice a year, it usually melts in a few days due to the relatively high minimum temperature.Deep snowIs very few (Matsue City's Nesetsu is only 1961 times since 2011 in 1984/1977/1963/4). However, due to its proximity to the continentCold airWhen covered with, the daytime temperature even in the coastal areasBelow freezing Of真 冬日It may become.SummerTropical nightThere are also a few days,Sanyo regionThe heat is mild compared to the coastal areas of.
[West coast (Iwami coast)]
Hamada,Ota City,Masuda City,Jiangjin CityIn the coastal areas of the western part of the prefecture, the winter temperature is relatively high, and the average temperature in January is about 1-5.0 ℃.Central Tokyo,OsakaIt is almost the same as, and it is warm.It belongs to the transition zone from the climate on the Sea of ​​Japan side to the climate on the Pacific side of Kyushu, and the precipitation in winter is heavy, and even if it snows, it often stays at a few centimeters, and heavy snow is rare.rainy seasonAt the endRainy season frontIt may rain heavily due to the influence ofSanin Heavy Rain (1983),Heavy rain in 2013There are areas damaged by. Although there are several tropical nights in summer, the heat is mild compared to the coastal areas of the Sanyo region.
[Inland]
The inland area is cold with an average January temperature of 1-0.0 degrees Celsius,Iinan TownAkana (-13.5 degrees, 2012/2/19),Yasaka(-16.3 degrees, 2012/2/19),Mizuho(-15.2 degrees, 2012/2/19),Muikaichi(-13.4 degrees, 1981/2/28), it has been cooled down to about 15℃ below freezing.[3] WesternTsuwano TownとYoshiga TownThe whole area is designated as heavy snowfall area except for, and the area with high altitude may reach about 1 m of snow in some years. Summer nights are cool and rarely tropical nights.
Municipalities
There are 8 cities, 5 districts, 10 towns and 1 village in the prefecture.
In Shimane Prefecture,townIs a "town" only in Kawamoto Town, and everything else is a "cho",villageIs read as "mura".
Eastern part (Izumo area)
oldIzumoArea (However, part of Izumo City and part of Iinan Town are oldIwami)
Matsue area
Matsue(Prefectural office location)
Izumo area
Yunnan area
West (Iwami area)
oldIwamiArea (However, some parts of Ota City are oldIzumo)
Hamada area
Masuda area
Daejeon area
Oki (Oki area)
oldOki countryArea
Oki area
Merger of municipalities
Showa 51/4
Heisei 23/1
Heisei 24/1
Izumo region
Matsue City (old system)
Matsue City (new system)
Matsue
(August 23, 8
Merged with Higashi Izumo Town)
Yatsuka
Kashima Town
Shimane Town
Mihonoseki
Yakumo Village
Tamauyu Town
Shinji Town
Yatsuka Town
Higashi Izumo
Yasugi City (old system)
Yasugi City (new system)
Yasugi City
Nogi-gun
Hirose Town
Hakucho
Nita-gun
Yokota Town
Okuizumo
Nita Town
Izumo City (old system)
Izumo City (new system)
Izumo
(August 23, 10
Merged with Hikawa Town)
Hirata City
Yugawa-gun
Taisha Town
Koryo Town
Taki Town
Sada Town
Hikawa Town
Ohara-gun
Daito Town
Yunnan
Kamo Town
Kitsuki
Iiishi District
Santoya Town
Kakegai Town
Yoshida
Tonbara Town
Iinan Town
Akrai Town
Iwami district
Ota City (old system)
Ota City (new system)
Ota City
Kuma
Onsen Tsumachi
Nima Town
Gotsu City (old system)
Gotsu City (new system)
Jiangjin City
Ochi-gun
Sakurae Town
Ochi Town
Misato Town
Yamato Village
Iwami
Onan Town
Mizuho
Hasumi Village
Kawamoto
Hamada City (old system)
Hamada City (new system)
Hamada
Naga-gun
Asahi
Kinjo Town
Misumi Town
Yaemura
Masuda City (old system)
Masuda City (new system)
Masuda City
Mino-gun
Mito Town
Tsumi Town
Kanoashi-gun
Tsuwano Town (old system)
Tsuwano Town (new system)
Tsuwano Town
Hihara Town
Muikaichi
Yoshiga Town
Kakiki Village
Oki region
Oki District
Saigo Town
Oki Island Town
Fuse Village
Gokamura
Toman Village
Nishinoshima Town
Amamachi
Tomio Village
Metropolitan area
*Yatsuka Town and Mihonoseki Town used to be part of the Yonago metropolitan area.
History
Primitive/Ancient
中 世
The early modern period
Izumo region
Iwami district
Oki region
Oki was the territory of the Matsue domain, but temporarily at the Iwami GinzanDeputy officialThere was also a period under the control of the Shogunate, which was under the direct control of the Shogunate.
At the end of the Edo period in Oki, the islanders had a period in which they exiled the Matsue clan's chief executive and undertook autonomyOki riot).
Modern and contemporary
Tatara ironmaking declined,charcoalWith the transition to industry, some of the iron swordsmiths have modernized the Japanese iron-making process by establishing the Unhaku Steel Joint Stock Company, and have reached the present. A part of the old Tatara iron making is reproduced, and a small amount of operation is also performed.
Chronological Table
population
Population size
The heyday
The population of Shimane prefecture isPrefectural song"Light purple mountainsThe lyrics say "XNUMX citizens of the prefecture ..."[9]like,the 1950sHad more than 90 people. In 1955 (Showa 30), the number reached about 93.[10].
Population decline
However, it has been on a downward trend since then.2014(HeiseiIn 26), the number of people fell below 70.[11].. Next day201527rd (20)CensusIt was recorded as 69 people.
1920(TaishoIn 9, the number was 1 in the first census, so the rate of increase / decrease in population compared to the first census is nationwide.PrefecturesThis prefecture became the lowest[10]..In addition, it became the first prefecture in Japan to have less than the population in the first survey in the subsequent surveys (Pacific WarTemporarily plummeted due to social turmoil caused byTokyoexcept for).
Comparison with outside the prefecture
JapanesePrefecturesAdjacent to the populationTottoriIt is the second smallest in Japan after.alsoGovernment-designated cityThe smallest ofShizuoka CityLess than.The population densityIt is,West JapanThen.KochiNext low
Task
Shimane Prefecture's "Prefectural Citizens"hotline』," Unattractive to say the least "," There is no workplace where you can work ", and"Medical-welfareIs not enough "" Human relationsconservativeI don't like the tendency to refuse to change because it's annoying. "[10].
In response to these opinions, the prefecture responded to those opinions by "promoting industry in the prefecture and securing employment," "promoting business attraction and tourism," "making agricultural, forestry and fishery products that sell well," and "from outside the prefecture."U-turn-I-turnProposed four measures[10].
statistics
2018 (Heisei 30)Total fertility rateIs 1.74OkinawaSecond in the country after.The natural rate of increase / decrease was -2%, ranking 0.71st in Japan, and the rate of social increase / decrease was + 41%, ranking 0.01th in Japan.
Politics
Prefectural government
finance
National politics
House of Representatives OfSmall districtIs 2.House of CouncilorsThen,Shimane Prefectural constituencyAs a whole, it constituted one ward, but in 124rd House of Councilors ordinary electionThanTottori Prefecture Election DistrictCombined with Tottori Prefecture to form one wardJoint constituencyWas founded.
Economic and industrial
Agriculture:
Agricultural decline is progressing in Shimane prefecture as well as the nationwide trend, and the total number of farmers, arable land area, and agricultural production value of Shimane prefecture are decreasing year by year. In terms of agricultural production value,RiceIs the highest with 33.3% of the total production value,VegetablesIs 16.2%,Dairy cowIs 13.7%,Beef cattleAccount for 13.6%[12]..Rice as a special product (Nita rice,Kinu MusumeSuch),Grape,beef,melonand so on.High added value, expected synergistic effect with tourismMedicinal herb,HerbsWe are also focusing on cultivation[13].
Total number of farmers (2015)-33,513 units
Cultivated area (2015) ―― 37,000ha
Agricultural production value (2016)-629 billion yen[14]
Fishing industry
Sea of ​​JapanThe fishing industry is thriving because it faces the sea, and the total catch (2011) is 15.T[15] でChugoku / Shikoku regionIt is the prefecture with the highest catch in Japan.
2010Survey ofRed snow crabNo. 5,163 in Japan with a catch of 1 tons,YellowtailThe catch of fish is 17,963 tons, the first in Japan,Horse mackerelIt boasts the second highest nationwide catch of 33,432 tons.[16].. Also,Lake ShinjiCan be taken withShijimiWas 2014 tons in 26 (Heisei 3622), the highest catch in Japan for the first time in 4 years[17].
Construction industry
In Shimane Prefecture, the number of construction companies is 4,657, which is about 12% of the total number of companies, and the number of employees is 32,723, which is about 11% of the number of employees in all industries.[19].. Nationwide, there are 9.7% establishments and 6.9% employees in all construction industries.[20] Therefore, the percentage of construction industry in Shimane prefecture is larger than that of the whole country.
In particular, the ratio of public works is 66.94%, second only to Kochi prefecture[21] Public works play a major role in the construction industry. However, the number of public works projects has declined due to the financial difficulties of the country, prefectures and municipalities in recent years, and the environment surrounding the construction industry has become severe.
Manufacturing industry
Shimane Prefecture's manufactured goods shipment value was ¥9,840 billion (2010)[22] And steel costs ¥1,578 billion (2010)[22] And the highest percentage.Edo PeriodからMeiji EraOverTatara steelmakingFlourishes and Shimane Prefecture is backed by ancient steel technologySteelThe industry is thrivingHitachi MetalsMany steel-related companies such as Besides this,TelecommunicationsmachineIs 1,565 billion yen,Electronic parts-deviceContinues at 1,295 billion yen[22].
Headquartered in Izumo City in the field of information and communication equipmentShimane Fujitsu laptop, Which has 200 million laptop computers produced annually at its head office in Izumo City.
The manufacturing industry shipments, etc.Shimane Shimazu-Izumo Murata Manufacturing Co., Ltd.Hikawa-cho (at that time), which has its head office and factory, is ¥2,634 billion[22] And is the top city in the prefecture. Hikawa-cho is2011ToIzumoAccording to the statistics as of 2010, Izumo City has the highest shipment value in the manufacturing industry at 3,818 billion yen.[22].
Retail trade
Shimane Prefecture retail sales annual product sales1999Approximately 8,463 million yen, the number of establishments199412,018 establishments, the number of employees2002The peak is 50,546, and the number is decreasing each year.[23].. As of 2009, the annual product sales amount is about 7317 million yen. The number of establishments is 5,300, and the number of employees is 8,952.[23].
Department store(Japan Department Store AssociationStores that areIchibata department storeOnly in Matsue store (Matsue city)[24].
In a large supermarket,AEON MALLSuch asionMultiple group companies andHiroshima OfIzumiEtc. in ShimaneGeneral supermarket(GMS)Shopping centerAnd so on. While the number of stores is increasing, competition is intensifyingthe 2000sToMycal(Current:AEON retail) HamadaSaty (CurrentYou Mart Hamada) And Satoshi Izumo,JuscoHamada store (currently: AEON Retail) (currentlytrialAre open) and Hirata store (currently the shopping center ViVA is open) etc. are closed.
In the local supermarket,Mishimaya,Foods market hook,Goody,KinuyaThere are stores such as.
tourism
The total number of tourists in Shimane prefecture is 33,158 thousand (2015)[25] Has become. Factors affecting the total number of touristsOnomichi Matsue LineThe whole line ofMatsue CastleHas been designated as a national treasure[25].
At the top level by municipality,IzumoWas the highest with 12,495,489, followed byMatsueThere are 10,061,918 people,HamadaHas 1,825,247[25].. At tourist facilities,Izumo TaishaHas attracted the largest number of tourists with 607[25].
The percentage of tourists from outside the prefecture is 22.9% in Hiroshima prefecture.KinkiIs 18.7%,Kanto regionIs 13.1%.ChugokuThe total of 4 prefectures accounts for nearly 5% of the total number of tourists from outside the prefecture[25].
The amount of tourism consumption by tourists in Shimane Prefecture is estimated to be 1,367 billion yen (FY27), and the economic ripple effect that tourism consumption has on the prefecture is estimated to be 1,634 billion yen.[25].
Major companies headquartered in the prefecture
Manufacturing industry
Financial industry
Service (Other)
Techno Project (Matsue City)
Wholesale/Retail
Other
Major companies with base offices in the prefecture
Designated financial institution
Life and transportation
Policemen
Shimane Prefectural PoliceIt is under the jurisdiction of the headquarters.2005(17)4/1Has been reorganized in, the following 12 police stations are located.
Japan Coast Guard
Eighth District Coast Guard HeadquartersUnder the jurisdiction of.
Sakai Coast Guard

Oki Coast Guard Station (Okinoshima Town, Oki District, Shimane Prefecture)

Hamada Coast Guard (Hamada City, Shimane Prefecture)
Transportation
空港
Train
Current railway line
Ichibata train(2006(18) In April, the former Ichibata Electric Railway became a holding company and was separated.
Abandoned railway line
Railway lines whose construction has been frozen (Unfinished line)
West Japan Railway Company
Bus operator
Route bus operators operating in Shimane Prefecture (excluding limousine buses, demand buses, and municipal buses).
道路
highway
General road
Ferries and high-speed boats
Medical and welfare
Education
private
public
National
Facilities other than school education
Mass media
News (Chinese)
Information magazine
broadcast
TV/Radio stations
Cable tv station
Community FM
Shimane prefecture's radio wave situation
Shimane Prefecture has few flatlands and many areas with rugged terrain.Therefore, it cannot be said that the reception environment of TV and radio is always stable.Therefore, there are many areas where reception via cable TV is essential.again,Korean PeninsulaThere were not a few interferences with radio waves from South Korea, etc.Terrestrial digital TV broadcastingAnd cable TV network maintenance,FM complement relay stationIt is being resolved with the start of.
News agency
Culture/Sport
dialect
Food culture:
local cuisine
Local confectionery
Living culture
Traditional crafts
Traditional crafts
Sports
OUR TEAM
Convention
Tourism
Cultural property
world Heritage
Intangible cultural heritage
National treasure
Important traditional buildings preservation area
Important cultural property
Important intangible folk cultural properties
National scenic spot
Festival
Folk Performing Arts/Folk Song
Works set in Shimane Prefecture
movies
TV drama
Novel
Comic
Anime
Game
Person from Shimane Prefecture
footnote
注 釈
Source
Related item
外部 リンク