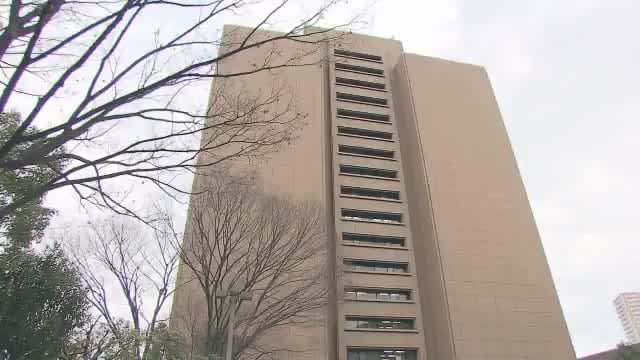 Photo TSS TV Shin Hiroshima
Zero new infections in Hiroshima, Fukuyama, and Kure XNUMX-day new corona
 
If you write the contents roughly
In addition, on the 1st, Fukuyama City and Kure City also announced that no new infections were confirmed.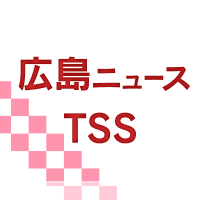 Hiroshima News TSS
We will deliver the latest news in various genres such as incidents, accidents, disasters, politics, economics, sports, etc. interviewed in Hiroshima Prefecture and Iwakuni City, Yamaguchi Prefecture.
---
Wikipedia related words
If there is no explanation, there is no corresponding item on Wikipedia.

Kure
Kure(Kure) isHiroshimaLocated in the southwestern part ofCity.Seto Inland SeaFacing theCore cityIs specified in.
Overview
It is said to be a good natural port topographically, and in ancient timesMurakami SuigunA sect of Ne CastleMeiji EraLater,Imperial Navy-JMSDFIt is the base of
Second World WarInside, it was also the base of the Imperial Japanese Navy.2005 May 3AroundAki DistrictOndo Town-Kurahashicho-Kamagari Town,Toyota-gunYasuura Town-Toyohama Town-ToyomachiWas incorporated.As a result, Kure CityHonshuWith the area inShimo-kamagari Island, In addition to Nasake Island, Kurahashi Island in the south,Kami-kamagari Island,Teshima,Osaki ShimojimaIn addition, the city has a population of 25.2016 At the same time as designating a core cityPublic health centerSpecified in.
shipbuilding-Steel-pulp・ It is developing as a seaside industrial city centered on machinery and metals.Also,Yamato Museum-Tetsuno Whale MuseumThere is a museum about the Navy and the Maritime Self-Defense Force.
KyotoMaizuruWithImperial Japanese NavyOf originMeat and potatoesIt claims to be the birthplace of Nikujaga, which has a culture.cityFile in Nigata areaProduction is the highest in Japan .
Relationship with the Navy and the Maritime Self-Defense Force
Second in the Meiji eraNavy districtGuardian office(Kure Guard Office, Commonly known as "Wu Zhen") was opened.Before the warKure Navy ArsenalIs also the largest battleship in the worldYamatoWas built and was known as the number one military port in the Orient and the number one arsenal in Japan.Kure Naval Arsenal is early on, not to mention the excellence of shipbuilding technologyIzumoYasugiIt was also a base for cutting-edge munitions steel research, focusing on Japanese steel and applying it as a special steel.For this reason, at the end of the Pacific WarKure army air raidHas been heavily damaged by the US military air raids.
Steel-related technologybecause of the ,Nisshin SteelKure Naval Arsenal was taken over by major steel makers such asIHITaken over toJapan Marine UnitedActive as a Kure factory, and as a military baseEscort fleet,Submarine fleetAnd the Maritime Self-Defense Force to which training vessels belongKure BaseThere is a Maritime Self-Defense Force on the premisesKure District General ManagerIs installed.The total number of Maritime Self-Defense Force members working in Kure reaches 6,600.The former Navy Wu Zhen Government Building is used as the First Government Building of the Kure District General Administration Department and is open to the public on Sundays.The infrastructure constructed by Wu Zhen is in active use, for example.Honjo Dam-Second-class dam-Miyahara water purification plantKure City has taken over what was built as a military water supply facility.
またYamato Museum,Tetsuno Whale MuseumAs of the 2010s, these defense and military facilities are also tourism resources, as represented by. In 2016, as "Chinjufu Yokosuka, Kure, Sasebo, Maizuru-a town where you can experience the dynamics of modernization in Japan"Japanese heritageCertified by.
Geography
Located in the southwestern part of Hiroshima prefecture.
climate
warmishSeto Inland Sea climateIn summer, the heat is harsh, and in winter there is less snow than in Hiroshima, and it is rare for snow to accumulate.
Climate of Kure Special Area Meteorological Observatory (Takaramachi, Kure City, altitude 4m)
Month
October
October
October
October
October
October
October
October
October
October
October
October
Years
Highest temperature record

° C

(

° F

)
19.0
(66.2)
21.5
(70.7)
23.8
(74.8)
28.1
(82.6)
30.7
(87.3)
33.7
(92.7)
36.9
(98.4)
37.8
(100)
36.1
(97)
31.1
(88)
26.3
(79.3)
22.7
(72.9)
37.8
(100)
Average maximum temperature

° C

(

° F

)
9.5
(49.1)
10.2
(50.4)
13.6
(56.5)
18.7
(65.7)
23.3
(73.9)
26.1
(79)
29.9
(85.8)
31.5
(88.7)
28.1
(82.6)
22.9
(73.2)
17.3
(63.1)
11.9
(53.4)
20.3
(68.5)
Average daily temperature

° C

(

° F

)
6.1
(43)
6.5
(43.7)
9.6
(49.3)
14.4
(57.9)
19.0
(66.2)
22.4
(72.3)
26.5
(79.7)
27.9
(82.2)
24.5
(76.1)
19.2
(66.6)
13.6
(56.5)
8.4
(47.1)
16.5
(61.7)
Average minimum temperature

° C

(

° F

)
2.8
(37)
3.0
(37.4)
5.7
(42.3)
10.4
(50.7)
15.2
(59.4)
19.4
(66.9)
23.8
(74.8)
25.0
(77)
21.5
(70.7)
15.8
(60.4)
10.0
(50)
5.0
(41)
13.1
(55.6)
Minimum temperature record

° C

(

° F

)
−5.4
(22.3)
−7.1
(19.2)
−4.9
(23.2)
−0.5
(31.1)
4.7
(40.5)
10.1
(50.2)
14.8
(58.6)
16.4
(61.5)
9.7
(49.5)
4.4
(39.9)
0.0
(32)
−5.5
(22.1)
−7.1
(19.2)
Precipitation amount mm (inch)
41.5
(1.634)
59.3
(2.335)
106.7
(4.201)
126.0
(4.961)
147.2
(5.795)
217.9
(8.579)
251.4
(9.898)
113.2
(4.457)
143.7
(5.657)
97.2
(3.827)
65.1
(2.563)
48.3
(1.902)
1,417.2
(55.795)
Average days of precipitation

(≥0.5 mm)

5.8
7.6
10.2
9.8
9.5
11.8
10.5
7.6
9.3
7.0
6.5
6.5
102.1
% (I.e.
63
63
63
63
67
75
76
73
70
66
66
65
68
Average monthlyDaylight hours
140.7
145.7
181.7
194.8
212.3
155.9
183.9
217.9
166.8
176.0
150.5
141.6
2,067.9
Source:Japanese Meteorological Agency (Average value: 1991-2020, extreme value: 1894-present)[1][2]
Adjacent local governments
Hiroshima
Ehime(Adjacent at sea)
Districts and towns
Kure City divides the city area into 18 districts[3][4][5].Municipal systemlaterTransferEach town / village before the transfer is a district in the city area, and the district name is the old town / village name excluding "-town" or "-village" ("-district" is not officially added). Often).
地区
reading
Old town
Main islands
population[6]
Area / km2
Year of transfer
town-Large print
Center
Chuo
53489
20.07
(1902)
Asahi Town, Azuma, Uchigami Town, Mizoro Town, Ehara Town, Coast, Kaminagasako Town, Kaminagasako Town, Kaminagasako Town, Uehata Town, Kamihirabara Town, Ueyamada Town, Kitashioya Town, Go Town, Yuki Town, Sanjo・ Miwa Town ・ Shimizu ・ Shimoyamada Town ・ Showa Town ・ Shingu Town ・ Treasure Town ・ Chuo ・ Tsukiji Town ・ Teramoto Town ・ Nakadori ・ Nagasako Town ・ Naganogi Town ・ Futagawa Town ・ Futagawakyo Town ・ Nishi Atago Town ・ West Katayama Town, Nishikawaraishicho, Nishishioyacho, Nishikada, Nishisozukecho, Nishitatsukawa, Nishitanicho, Nishichuo, Nishihatacho, Nishimitsudacho, Mitsumachi, Higashikatayamacho, Higashikatayamacho, Higashikawaharaishicho Higashishioyacho, Higashisozukecho, Higashisozukecho, Higashitatsukawacho, Higashichuo, Higashihata, Higashimitsudacho, Hiraharacho, Fushihara, Bochicho, Honmachi, Hondori, Mizorocho, Minamitatsukawacho, Yawatacho・ Yamate ・ Ryojo ・ Washo ・ Washo Noborimachi ・ Washohonmachi
Miyahara
Miyahara
8192
3.95
(1902)
Miyahara, Tsubonouchi Town, Funami Town, Aoyama Town, Murose Town, Kamihara Town
Kegoya
Kegoya
5523
4.20
1928
Kegoya / Kegoya Town / Matoba / View
Yoshiura
Yoshiura
11220
8.12
1928
Harumi Town, Wakaba Town, Yoshiura Ikenoura Town, Yoshiura Tanko Town, Yoshiura Shinmachi, Yoshiura Higashi Town, Yoshiura Kaga Town, Yoshiura Shinde Town, Yoshiura Higashi Honmachi, Yoshiura Nakamachi, Yoshiura Honmachi, Yoshiura Matsuba Town, Yoshiura Kamishiro Town, Yoshiura Iwagami Town, Yoshiura Nishijo Town, Yoshiura Miyahana Town,Karugacho・ Umekicho ・ Shiomicho ・ Mt. Ooyamacho ・ Yayoicho ・ Hasecho ・ Setomicho ・ Yoshiuracho
Aga
Aga
Aga Town
16434
14.56
1928
Agakita, Agachuo, Aganami, Agamachi
Nigata
Nigata
7151
10.51
1941
Nigata Honmachi, Nigata Otoshicho, Nigata Pier Dori, Nigata Nakasuji Town, Nigata Miyagami Town, Nigata Miyagami Town, Nigata Nishigami Town, Nigata Nishiki Town, Nigata Minamimachi, Nigata Town
Wide
Hiro
Hiromura
46121
32.73
1941
Hiroyokoji, Hirohirohiro, Hiroishiuchi, Hirobentenbashicho, Hirosanakasakocho, Hiroshiyake, Hiromachida, Hirotokumarucho, Hirokoshinkai, Hiroculturecho, Hirotagaya, Hirosuehiro, Hirohoncho, Hironakashinkai・ Hirokuimotocho ・ Hiroyoshimatsu ・ Hironakacho ・ Hiro station square ・ Hirooshingai ・ Hiroryotani ・ Hiroshiraishi ・ Hiroshirodake ・ Hironada ・ Hirotsukumocho ・ Hironagahama ・ Hiroobancho ・ Hirokotsubo ・ Hiromachi
Ten O
Tennou
Tennocho
4423
3.94
1956
Tenno Fukuura Town, Tenno Denjubara Town, Tenno Saijo, Tenno Ohama, Tenno Higashikubo, Tenno Minami Town, Tenno Miya Town, Tenno Shioya Town
Showa
Showa
35415
27.76
1956
Yakeyama Hibarigaoka Town, Yakeyama Konohara Town, Yakeyama Matsugaoka, Yakeyama Sakuragaoka, Yakeyama Masaru, Yakeyama Nishi, Yakeyama Chuo, Yakeyama East, Yakeyama Minami, Kamiyama, Yakeyama Mitsuishi Town, Yakeyama Miyagasako, Yakeyama Kita, Yakeyama Honjo・ Yakeyama Izumigaoka ・ Push ・ Push Nishihira Town ・ Yakeyama Town ・ Naeshiro Town ・ Tochihara Town ・ Push Town
Gohara
Gohara
4954
3.95
1956
Gohara Learning Hill, Gohara Noji no Sato, Gohara Town
Shimo-kamagari
Shimokagari
Shimo-kamagari Town
Shimo-kamagari Island
1809
8.72
2003
Shimo-kamagari-cho Shimojima / Shimo-kamagari-choSannose
Kawajiri
Kawajiri
Kawashiri Town
9380
16.85
2004
Kawajiri Town Iwato, Kawajiri Town Yanagisako, Kawajiri Town Sainoya, Kawajiri Town Gokake, Kawajiri Town Itakyu, Kawajiri Town Kagakiuchi, Kawashiri Town Ohara, Kawashiri Town Obata, Kawashiri Town Makochi, Kawajiri Town Small Use, Kawajiri Town Small Nikata, Kawajirimachi Higashi, Kawajirichonishi, Kawashirimachi Mori, Kawashirimachi Koyo, Kawajirimachi Hisatoshi, Kawajiricho Kusuji, Kawashirimachi Harayama
Otodo
Ondo
Ondo Town
Kurahashi Island
13164
18.75
2005
Tsuboi, Ondo Town, Hikichi, Ondo Town, Ondo Town, Ondo Town, Kita Hidden, Ondo Town, Minami Hidden, Ondo Town Takasu, Ondo Town Hatami, Ondo Town Field, Ondo Town Ariyoshi, Ondo Town Front, Ondo Town Fujiwaki, Ondo Town Hayase, Ondo Town Tahara, Ondo Town Watako, Ondo Town Oaza Oto, Ondo Town Oaza Watako
Kurahashi
Living
Kurahashicho
Kurahashi Island
6439
54.46
2005
Kurahashicho
Kamagari
Biting
Kamagari Town
Kami-kamagari Island
2198
18.90
2005
For Kamagaricho Oura, Kamagaricho Tado, Kamagaricho Miyamori, and Kamagaricho
Yasuura
Yasuura
Yasuura Town
11894
63.54
2005
Yasuura Town Oaza Akamukaisaka, Yasuura Town Oaza Yasuura, Yasuura Town Oaza Utsumi, Yasuura Town Oaza Uchihira, Yasuura Town Oaza Women's Field, Yasuura Town Oaza Shimogakiuchi, Yasuura Town Oaza Nakagiri, Yasuura Town Oaza Nakahata, Yasuura Town Oaza Harahata Yasuura Town Oaza Mitsuguchi, Yasuura Town Yasuura West, Yasuura Town Yasuura East, Yasuura Town Central Heights, Yasuura Town Central North, Yasuura Town Mizujiri, Yasuura Town Mitsuguchi, Yasuura Town Uchiumi Kita, Yasuura Town Uchi Hainan
Toyohama
Toyohama
Toyohama Town
Teshima
Osaki Shimojima
1764
11.68
2005
Toyohama-cho Oaza Toyoshima, Toyohama-cho Oaza Ohama, Toyohama-cho Oaza Itsuki
Yutaka
Yutaka
Toyomachi
Osaki Shimojima
2338
14.08
2005
Yutaka Mitarai, Yutakamachiocho, Yutakamachikubi, Yutakamachiokitomo
meter
241908
353.76
History
Origin of city name
There are several theories[7].
The mountain range that surrounds the Kure area is called "Kyurei", and that isWith a swearingThe theory that it became "Kure".In addition, the city emblem is associated with this,KatakanaIt is a star-shaped object with nine "re" s.[8].
It is derived from the fact that Kure (meaning Kure, plate material) cut down from Ashigamine became famous as a special product.
A long time ago, the migrants from the ancient Korean Peninsula who lived around this region were called "Kurejin" (without Chinese characters), and it is said that they became "Kure" (Wu) over time.
History
1686 (Sacredness3 years) - Aki DistrictKureura came to be called Kure Town[9].
1886 (Meiji19 years)October - No. 2 4 daysNavy districtGuardian officeSet to Kure Port, Aki District[9].
1889 (22th year of Meiji)October --In Hiroshima Prefecture 1 daysMunicipal systemEnforcement.Aki-gun, Miyahara-mura, established.
1889 (22th year of Meiji)October - 1 daysKure Guard OfficeOpen agency.
1892 (25th year of Meiji)October --Hezhuangcun, Aki-gun enforced the town system and moved to Hezhuangcun, Aki-gun. 1 days
1902 (35th year of Meiji) October 1st-Aki-gun is separated from Yoshiura-mura, Aki-gun.
1902 (Meiji 35) September 9-Aki-gun, Washo-cho, Miyahara-mura, Soyamada-mura, and Futagawa-cho merged on an equal footing.KuremachiBecome
October 1902, 35 (Meiji 10)-Municipal systemEnforcedIt becomes Kure City.Third in Hiroshima prefecture after Hiroshima and Onomichi[10][11].
1903 (36th year of Meiji)May 11 - Kure Navy ArsenalEstablished.
1936 (11)May 11 --The Navy Arsenal commuter ship sank off the coast of Ume Island. 3 people died[13].
1943 (18) --The population (in the city area at that time) will be the largest at 40.
1945 (20)October - 5 daysHiro Navy ArsenalIs bombed.32 dead / missing[14].
1945May 6 --The bombing of the Kure Naval Arsenal is carried out.
1945October - 1 daysU.S. Army OfBomberAir raids on the city (Wu city air raid).
1945May 7 - May 7 --A carrier-based aircraft attack on the remaining ships of Kure military port by the US military (Kure army air raid).
1945May 9 - Makurazaki TyphoonDebris flow occurs in the city.There are many casualties.
1946May 2 - British Commonwealth Occupation ArmyDispatches an advance team[15]..Take over the occupation mission of the Chugoku-Shikoku region from the US military.
1950 (25)May 6 - Former Navy Port City Conversion LawEnforcement.
1951 (26)May 7 --A landslide disaster in Tanadacho, Kegoya. 17 people buried alive (later rescued 3 people)[16].
1954 (29) October 1 days - JMSDFKure District ForceIs placed.
1960 (35)May 12 - Niigata Red Cross Center Bombing AttemptKorean terrorist agent infiltrates from Kure Port[17].
1967 (42)May 7 ――Due to torrential rain with a rainfall of over 300 mm from the beginning, sediment-related disasters occurred in about 100 places in the city. 148 people were buried alive, 31 dead, 51 missing[18].
1975 (50) ――The population (of the city area at that time) will be the largest at 24 after the war and before the Great Heisei Consolidation.
1985 (60)May 4 - Green pierYasuura opens[19](Transferred to Kure City in June 2005, then renamed to Greenpia Setouchi).
2001 (13)May 3 - Geiyo EarthquakeOccurrence.In the city, the seismic intensity is over 5 in the Takaramachi and Hiro districts.A seismic intensity of less than 5 was observed in the Yakeyama area.
2003 (15) October 1st-Aki-gunShimo-kamagari TownIncorporated.
2004 (16) October 1 days - Toyota-gunKawashiri TownIncorporated.
2005 (17)May 3 --Aki-gunOndo Town-Kurahashicho-Kamagari Town, Toyota DistrictYasuura Town-Toyohama Town-ToyomachiIncorporated.
2016 (28) October 1st-Promoted to a core city.
2020 (2nd year of Reiwa) October 7 days - Nippon Steel blast furnaceHas twoKure Steel WorksAnnounced that it will be closed by the end of September 2023.
Administration
There is a Kure city song donated by the Kure Nihon Shimbun and designated in 1928.[20][Annotation 1].
Mayor
Successive mayors[23]
代
Mayor's name
Term
Term of office
Election
First
October 1903, 36 (Meiji 2)-July 4, 1903 (Meiji 36)
1
2 - 3
October 1903, 36 (Meiji 8)-July 27, 1911 (Meiji 44)
2
4 - 5
Toshio Sawahara[24]
November 1911, 44 (Meiji 11)-July 28, 1917 (Taisho 6)
2
6
Kentaro Amano[24]
October 1917, 6 (Taisho 8)-September 17, 1921 (Taisho 10)
1
7
Kahei Haruto
October 1922, 11 (Taisho 2)-September 2, 1925 (Taisho 14)
1
8
Hashimoto
April 1925, 14 (Taisho 4) --March 24, 1927 (Showa 2)
1
9
[24]
1927 (Showa 2) April 6-13 (Showa 1930) March 5
1
10
1930 (Showa 5) April 11-25 (Showa 1932) March 7
1
11
Watanabe Atsumu
1932 (Showa 7) April 12-26 (Showa 1935) March 10
1
12
Katsutaro Matsumoto
1935 (Showa 10) April 6-13 (Showa 1936) March 11
1
13 - 14
Jinjiro Mizuno[25]
1937 (Showa 12) April 5-4 (Showa 1941) March 16
2
15
Noboru Suzuki
1942 (Showa 17) April 1-11 (Showa 1946) March 21
1
16
Jinjiro Mizuno[25]
1946 (Showa 21) April 1-14 (Showa 1946) March 21
1
Public election
17 - 18
1947 (Showa 22) April 4-5 (Showa 1954) March 29
2
19 - 20
Kenichi Matsumoto
1954 (Showa 29) April 4-18 (Showa 1961) March 36
2
21 - 24
Yoshito Okuhara
1961 (Showa 36) April 11-19 (Showa 1977) March 52
4
25 - 28
November 1977, 52 (Showa 11)-November 19, 1993
4
29 - 31
Shinya Ogasawara
November 1993, 5-November 11, 19
3
32 - 34
Kazutoshi Komura
November 2005, 17-November 11, 19
3
35
Yoshiaki Niihara
November 2017, 29-Current position
3
legislation
Kure City Council
Hiroshima Prefectural Assembly (selected by Kure City)
Constant number: 5 people
Term: September 2019th, 5 (Reiwa 13) to September 2023th, 5 (5th year of Reiwa)
| Representative name | Parliamentary name | Remarks |
| --- | --- | --- |
| Shinya Okuhara | LDPHiroshima Prefectural Assembly | |
| Ryudai Tsubagawa | Liberal Democratic Party Hiroshima Prefectural Assembly Daishikai | |
| Yukio Shimonishi | KomeitoHiroshima Prefectural Assembly | |
| Kido Kenta | Liberal Democratic Party Hiroshima Prefectural Assembly Hiroshi Assembly, Tsubasa | |
| Hidenori Inudo | Hiroshima Prefectural Assembly Democratic Prefectural Government | No party membership |
House of Representatives
public facility
Government office
裁判 所
Policemen
National government office
Cultural facility
Museum
Library-The generic name for the 7 libraries is the Kure City Library.In addition to this, there is a simple handling base for library materials.

Kure City Central Library
Kure City Kureshihiro Library
Kure City Showa Library
Kure City Kawajiri Library
Kure City Ondo Library
Kureshikurahashi Library, Kure City
Kure City Yasuura Library

Sports Facilities
Museum
Major parks
Water supply facility
Kure City Waterworks and Sewerage Bureau
Major medical institutions
Commercial facility
Large commercial facility
The only department store in the city in front of Kure stationSogo Kure storeHowever, it closed in January 2013.
Shopping district
--Nakadori.Full-covered arcade shopping street.
Media
Until 1949Kure ShimbunExisted.
・ Monthly Kureban (Kure Town Magazine) First published in 1987
Economy
industry
After the warFormer Navy Port City Conversion LawAs a result, the manufacturing industry of shipbuilding, machinery, steel, metal, etc. centered on the Kure Naval Arsenal site was developed.
Sister city/friendship city
population
The past and present populations of Kure City and the population ratio to Hiroshima Prefecture in the city area at that time are as follows.[27]..In addition, Kure City was between 2003 and 2005.Shimo-kamagari Town-Kawashiri Town-Ondo Town-Kurahashicho-Kamagari Town-Yasuura Town-Toyohama Town-ToyomachiWas incorporated[28].
Education
University/College of Technology
high school
Junior high school
primary school
Kindergarten 
Special school
Facilities other than school education
Transportation
Train
West Japan Railway Company(JR West Japan)
From 1909 to 1967,Tram(Tram)ofKure tramThere was also.
Transit Bus
Long time agoKure City Transportation Bureau(Kure Municipal Bus) was operating in the city, but it was abolished on April 2012, 4, and the route was transferred to Hiroden Bus.[29][30][31].
Ship
道路
Region
Health
Average students age

50.47 years old (male: 48.14 years old, female: 52.62 years old)

Kure city model

Health business started by Kure City in 2005.Aiming to improve the health of citizens and prevent their aggravationReceiptWe analyzed various data of specific medical examinations and implemented measures according to the extraction results.As a result, it is said that it led to the optimization of medical expenses. In 2014,Ministry of Health, Labor and WelfareTaken as an example of anticipating the "Data Health Plan"[32].
Area code
Zip Code
Sights/historic sites/tourist spots
Festivals and events
Kure Maritime Fireworks Festival October
From
Politics
Administration, judiciary
scholar
Businessman
Media
Music
Entertainment related
Literature/manga
Art
Sports
baseball
basketball
Horse racing
Other sports
Other
Person with connection
Special product, specialty
Honey bun: Honey shop
Otori Manju: Tenmeido
Kureyama Senbei: Matsudaya
Tsubaki Manju: Hiromiya, a famous confectionery
Fry cake : SmallAn-doughnut.Okinawa OfFried sweetsSata andagiIs similar to.The one made by "Fukuzumi" near the brick street is famous.
Surprised bun : Imagawayaki-like sweets with cream at the store opposite the above frying cake store.
Sake : Moon after rain, Ouchiyama, Mizuryu,Chifuku・ Chiemori ・ Nissho crown ・ Hakutenryu ・ Fujiju ・ Treasure sword ・ High tide ・Dove・ Hakuko ・ Mitani Haru ・ Ondo no Seto
Melon bread : The shape is different from the national "melon bread"custard creamIs included.The nationwide "melon bread" is called "koppe bread" in Kure City.
Large mandarin orangeDaicho Lemon..Former Toyomachi district specialty.
Works set in Kure
Literary works
movies
TV drama
Anime, games

"Tamayura』OVA第3話で下蒲刈島を舞台としたエピソードがあるほか、テレビシリーズ第1期である『たまゆら~hitotose~』(2011年)第8話は呉の市街地、第4話・第6話・第11話およびテレビシリーズ第2期である『たまゆら~もあぐれっしぶ~』(2013年)の第10話は大崎下島が舞台となっている。なお、メインキャラクターの1人である桜田麻音は大崎下島の出身という設定である。
"Prism ♢ Re collection!』\ There are depictions reminiscent of Kure, such as special products such as melon bread and Bijutsukan Dori.

Comic
song
footnote
注 釈
Source
References
"Hiroshima Gentlemen's Directory" National Education Promotion Company, 1917.
Imperial Autonomous Society "National Mayor's Inscription 1938th Anniversary of Autonomy System Implementation" Imperial Autonomous Society, XNUMX.
外部 リンク
Fukuyama City
Fukuyama City(Fukuyama) isHiroshimaEastern part ofBingoA city in the area.1998 (Heisei10 years)ChushikokuSecond in the regionCore citySpecified in.
Overview
ChugokuThen.Hiroshima metropolitan area,Okayama metropolitan areaNext to the location of the non-prefectural officeMetropolitan areaThe fifth largest in JapanFukuyama metropolitan areaCentral city of. The metropolitan area straddles the prefectural border and is closely related geographically and historically.OkayamaSpreading to the Igasa region, Okayama metropolitan area,Takamatsu metropolitan areaTogether withEast Seto Economic AreaIt may be recognized as.The world's largest single business establishment with cumulative crude iron production of 4 million tonsPig iron integrated steel mill(JFE Steel) Is a heavy industrial city[1]..Has an annual production capacity of 1300 million tons in the cityCrude steelJapan's largest production[2].. In addition, steel-related industries, shipbuilding, machinery industries, etc. will be concentrated. The industrial output in the city is 2 trillion yen and the number of industrial establishments is 1200.San'in districtBeyondKochiBoasting four times the size of Japan[3][4].
Municipal system enforcementOnomichi(Meiji 31),Kure(Meiji 35) Be late5th year of TaishoBefore the war, it was just a small city, but after the war,Bingo Industrial Development Special AreaThe economic scale has expanded rapidly with industrialization.Seto Inland SeaIt became one of the major cities of.The city areaChugoku Mountains(Kamiishi Plateau)・Fukuyama Plain-Geiyo Islands(Bingo archipelago) etc.Ashida River OfDelta zoneとFukuyama DomainSpread over the reclamation plain based on the development of Nitta[5].Sanyo Shinkansen-Sanyo road-National Route 2-Sanyo LineAnd an important trunk line in western Japan traverses the city and is an international portFukuyama PortIt has become a key point of transportation such as[6]..Of the central stationFukuyama station TheHopeIn addition to stoppingFukushio LineAnd manyTransit BusIt is the starting point of the routeLong-distance over 10 routes, which is very common as a local city where non-prefectural offices are locatedExpress BusIt is the gateway from the eastern part of Hiroshima prefecture to the western part of Okayama prefecture.
It is said that it has a unique temperament that is different from Hiroshima City and Okayama Prefecture due to historical background.[7]. ThatMetropolitan areaAlthough it is not the prefectural capital due to its scale,Land Transport Office(Fukuyama number), area code 084 for telephone number, 720 postal code, etc. may be treated as if it were the location of the prefectural office.[7]..It has many large companies including listed companies for its urban population, including world-class steel and shipbuilding companies, and has a concentration of R & D bases for small and medium-sized companies and large companies.[7]..It used to boast a large commercial cluster in the cityFukuyama SogoWithdraw[8],The remarkable decline of the city center has become a problem.
Geography
Fukuyama CitySeto Inland SeaLocated at the southeastern end of Hiroshima Prefecture in the central part of.
MiharaNorthernYamato TownSourceAshida RiverBuilt by reclamation projects since the Edo period and the delta area that extends to the mouth of the riverFukuyama PlainThere is a city center in. The southern tip of the citySeto Inland SeaFacing the northern mountainous area, the altitude is about 400-500 meters.Kibi plateauThe popular name at the southwest end "Kamiishi PlateauIt is formed from the southern end. This is Okayama PrefectureKurashikiPour intoTakahashi RiverTributaryOdagawaIt is a basin.
The city area is roughly divided into the former Fukuyama city, the eastern part (Zao, Kasuga) area, the southern part (Tomo, Numakuma) area, the Matsunaga (former Matsunaga city) area, and the northern part (Kannabe, Ekiya, Kamo) area. It depends on the situation. The former Fukuyama City incorporated the surrounding local governments one after another, but the eastern part was blocked by the prefectural border and the southern part was blocked by the sea, so the city area expanded to the northern and western parts. As a result, the center of Fukuyama City is biased to the southeast of the city area. On the other hand from the centerOkayamaIbara,KasaokaThe distance to is smaller than the western and northern ends of Fukuyama City. AlsoFukuyama metropolitan areaSpreadIbara,KasaokaIn the meantime, the continuity of the urban area is high, and cooperation across prefectural borders is widely seen in the political, economic and private sectors.
Geography
climate
Fukuyama City is typical due to the influence of topography and location.Seto Inland Sea climate[11]Is. The summer monsoon is blocked by the Shikoku Mountains, and the winter monsoon is blocked by the Chugoku Mountains. For this reason, the weather and humidity are stable throughout the year, and the months of precipitation are bimodal: May, June, and July (during rainy season) and September (during autumn rain and typhoon). The amount of precipitation in the moon (midsummer) is extremely low, and it greatly dents on the rain temperature chart.
Winter:からSpring:OverMainland ChinaFlows in fromYellow sandIs often observed. Also in winterBelow freezingThere are days when it goes down.Pacific highCovered insummerIs unique to the Seto Inland Sea coastcalmOccurs during the daytemperatureExceeds 35°CIntense heat-Extreme heatThere are days when[12].. There is little snowfall, and snowfall on flat areas is rare.
Climate of Fukuyama Special Area Meteorological Observatory (Matsunaga-cho, Fukuyama City, altitude 2m)
Month
October
October
October
October
October
October
October
October
October
October
October
October
Years
Highest temperature record

° C

(

° F

)
17.4
(63.3)
23.6
(74.5)
24.1
(75.4)
28.6
(83.5)
32.4
(90.3)
34.3
(93.7)
38.2
(100.8)
38.5
(101.3)
36.7
(98.1)
32.2
(90)
26.2
(79.2)
21.4
(70.5)
38.3
(100.9)
Average maximum temperature

° C

(

° F

)
9.8
(49.6)
10.5
(50.9)
13.9
(57)
19.2
(66.6)
24.0
(75.2)
27.0
(80.6)
30.9
(87.6)
32.8
(91)
28.8
(83.8)
23.3
(73.9)
17.5
(63.5)
12.1
(53.8)
20.8
(69.4)
Average daily temperature

° C

(

° F

)
4.6
(40.3)
5.2
(41.4)
8.5
(47.3)
13.7
(56.7)
18.7
(65.7)
22.5
(72.5)
26.6
(79.9)
27.9
(82.2)
24.0
(75.2)
18.0
(64.4)
12.0
(53.6)
6.8
(44.2)
15.7
(60.3)
Average minimum temperature

° C

(

° F

)
0.0
(32)
0.4
(32.7)
3.2
(37.8)
8.1
(46.6)
13.3
(55.9)
18.5
(65.3)
22.9
(73.2)
23.9
(75)
19.9
(67.8)
13.3
(55.9)
7.1
(44.8)
2.1
(35.8)
11.1
(52)
Minimum temperature record

° C

(

° F

)
−8.1
(17.4)
−9.2
(15.4)
−5.9
(21.4)
−1.8
(28.8)
2.8
(37)
8.0
(46.4)
13.2
(55.8)
15.8
(60.4)
8.0
(46.4)
1.5
(34.7)
−2.4
(27.7)
−6.7
(19.9)
−9.2
(15.4)
Precipitation amount mm (inch)
38.5
(1.516)
47.0
(1.85)
83.7
(3.295)
91.6
(3.606)
117.7
(4.634)
174.5
(6.87)
198.0
(7.795)
95.2
(3.748)
136.0
(5.354)
91.1
(3.587)
55.1
(2.169)
43.3
(1.705)
1,171.7
(46.13)
Average days of precipitation

(≥0.5 mm)

5.7
7.6
10.3
9.9
9.6
11.6
10.7
7.2
9.3
7.8
6.5
6.5
102.8
% (I.e.
69
68
67
66
68
75
76
73
73
72
73
72
71
Average monthlyDaylight hours
139.8
138.6
174.8
191.4
211.5
162.4
193.5
221.8
165.6
174.3
150.7
145.6
2,069.8
Source:Japanese Meteorological Agency (Average value: 1991-2020, extreme value: 1942-present)[13][14]
Adjacent municipalities
population
Than beforeChugoku / Shikoku regionThen.Hiroshima city-Okayama City-Matsuyama City-KurashikiIt is the fifth largest population size after.Great Heisei mergerAdjacent toBed townAs a result of the transfer of 4 towns, the population is about 46 (Estimated population) Became.
Total fertility rateIs very high for a city of this size. In 2012, it was 1742 with 208th place out of all 1.71 municipalities. 30 as a prefecture with a population of 1.63 or moreNahaAichi prefecture岡 崎 市Is significantly higher than the number one.
Region / dialect
City emblem
City badgeBatIs a mountain design. Also, the city emblem is drawn in yellow on black. This is a famous architect from Fukuyama when the municipal system came into effect in 1917.Takeda GoichiHe was involved in the request. About originFukuyama CastleThe area with the mosque was once called the bat mountain, and the bat was originally an auspicious animal due to the influence of Chinese thought. It was chosen as a motif because of its origin theory. In fact, in the early Meiji eraHakodate WarSometimes participated as a new government armyFukuyama DomainTroops are participating in the war with the flag of this bat.
There are roses (established in 1985) and chrysanthemums (established in 2003) as "city flowers". In the 2000s, a mark imitating roses was drawn in publications in the city, or due to roses in the city's facilities. Sometimes the name was used, and the rose was treated according to the "city emblem",2013 From then on, the symbol of the roses will be used differently depending on the purpose, centering on the official emblem of Mt.
Infrastructure development environment
List of town names
Major mountains, rivers and islands
dialect
Fukuyama dialectWas called in this areaBingo valveA dialect based on.Okayama dialectLike the dialect of the Higashi Sanyo regionContinuous vowelThere is a strong tendency for fusion, for example, red (akai) is pronounced as [akæː] (akai).On the other handMikawa dialectとCommon expressionThe feature is that is used, and it is possible to draw a clear line with the Okayama dialect.Even within Okayama Prefecture, the areas that used to be the former Fukuyama domain, such as Ibara City and Kasaoka City, are almost the same as the Fukuyama dialect.Dialects of the Aki region such as Hiroshima city from the prefecture name (Hiroshima dialect), ButHiroshimaOnce in the westAkiOwned the regionHiroshima DomainAnd dominated the Bingo region in the eastFukuyama DomainBecause it was divided into two, there is a large difference in dialects within the prefecture.
Tomonoura, which has prospered by shipping since ancient times in the cityAboveSome areas are influenced by dialects.
Gangster
Although there is no designated gang headquarters in Fukuyama city, it is the fifth generation in eastern KasaokaAsano group, The third generation in Nishi OnomichiKyodo-kaiHeadquarters.The city is headquartered by the second generation Nakaoka group, a secondary organization of the Asano group, and the third generation Shimomori group (Shimorigumi), a secondary organization of the third generation Kyodokai.
Incident/accident
Politics
Mayor / Deputy Mayor
Mayor Naoki Edahiro(Thirteenth generation) 1st term ・September 2016, 9- [16]
vice-mayor
vice-mayor
City council
Chair Masakazu Ogawa[17]
Vice Chairman Yusuke Ota
Parliamentary group (as of December 2021)

Wednesday party 14 people
Komeito 7
Seiyukai 6 people
Civic Union 4
3 members of Fukuyama City Council of the Japanese Communist Party
Shinsei Club 3 people
1 independent

38 city council members[18]
Hiroshima Prefectural Assembly (Fukuyama City Election District)
| Representative name | Parliamentary name | Remarks |
| --- | --- | --- |
| Uda Shin | LDPHiroshima Prefectural Assembly | |
| Kiyoshi Inaba | Hiroshima Prefectural Assembly Democratic Prefectural Government | No party membership |
| Masahiro Ishizu | KomeitoHiroshima Prefectural Assembly | |
| Eiji Murakami | Hiroshima Reiwa | Independent |
| Ryoichi Oguma | Komeito Hiroshima Prefectural Assembly | |
| Ryoji Miyoshi | Liberal Democratic Party Hiroshima Prefectural Assembly | |
| Masahara Dehara | Liberal Democratic Party Hiroshima Prefectural Assembly | |
| Yutaka Matoba | Hiroshima Prefectural Assembly Democratic Prefectural Government | No party membership |
| Tsuneo Tsuji | Japan Communist Party | |
| Hiromichi Matsuoka | Liberal Democratic Party Hiroshima Prefectural Assembly | |
House of Representatives
Administration/out-office organization
National agency
Independent administrative agency
Hiroshima Prefecture Organization
HiroshimaFukuyama Government Building (Miyoshi Town)
Hiroshima Prefecture Fukuyama Passport Center (Higashisakura Town)
Fukuyama, Hiroshima Prefecturechild consultation center(Seto Town)
Hiroshima Prefecture Fukuyama Education Office (Miyoshi Town)
Hiroshima Prefecture Eastern Driver's License Center(Tsunogo Town)
Hiroshima Prefectural Cultural Center (Higashisakura Town, nickname: Est Park)
Hiroshima Prefectural Eastern Industrial Technology Center (Higashi Fukatsu Town)
Hiroshima Prefectural Fukuyama Higher Technical College (Yamate Town)
Hiroshima Prefectural Fukuyama Shonen Nature House (Kanee Town)
Hiroshima Prefectural Museum of History(Marunouchi)
Hiroshima Prefectural Fukuyama Industry Exchange Center (Miyuki Town, nickname: Big Rose)
Fukuyama City Organization
Major organizations --As of May 2021, 3 (Reiwa 5)[19]
Mayor's office
Planning and Finance Bureau
General Affairs Bureau
Economic Environment Bureau
Health and Welfare Bureau
Civic Affairs Bureau
Fukuyama Municipal Hospital
Construction Bureau
Accounting manager
Water and Sewerage Bureau
Congress Secretariat
Election Commission Secretariat
Audit office
Agricultural Committee Secretariat
Fukuyama district firefighting association
Board of education
Initiatives for the city environment
History
Ancient times
Almost the entire center of the present-day Fukuyama city was the tidal flat and the sea. Until recent yearsKannabe PlainIt was said that the sea was also called the "sea of ​​holes", but this is now denied from the survey of the distribution of the ruins and the strata. If this name was given, it is highly likely that it was the present Fukuyama city that was reclaimed and landed in the Edo period. The center of the Bingo region in ancient timesBingo countryKokufuThe present location ofFuchu-shiIt was a whole area. Old to thisSanyo roadWas an important highway in the Chugoku region. It shows that the remnant was literally the station house (Yado station) of Sanyo Expressway in the place name of Ekiya town in the northern part of the city. The Sanyo Expressway included in the current Fukuyama city area was passed across the Kannabe Plain, and Fukatsu City, which was established as an outer port, was busy, and this area was the most prosperous area in Setouchi. (Near the current Fukuyama East IC)Yamato kingshipとKibiIt is the forefront of the power battle withYamato kingshipIt was also an important base of. Large-scale like the "Futakozuka Tumulus" large keyhole-shaped tomb moundAlso, it has a horizontal mouth stone gall that is rare except in Kinai.Old tombIs the leading one in the rest of the countryOld tombIt is an accumulation area. In the south of Bingo located in the central part of SetouchiHarborThere are many. Fukatsu, Tsunogo, Yoshitsu, Naratsu, Imazu, and other place names that mean ports are left today. And above all,Tomonoura TheManyoshuIt had been waiting for the wind, and it had a unique position since ancient times as a tide waiting port.
中 世
Many years in the Middle AgesAshida RiverThe present Fukuyama city gradually changed into land due to the sedimentation of the islands, and the manor gardens such as Honjo and Kinosho were formed.KusadoThe port city, called However, it is believed that the use of port facilities in this town became difficult due to the sedimentation of the Ashida River (the ruins disappeared due to the dredging of the Ashida River). On the other hand, the area of ​​Fuktsu Island called Fukatsu Highland, which has been developed today, has developed into a financial base in Setouchi and has made a great contribution to the subsequent establishment of the Fukuyama domain. In the Heian periodTomoToClearestBy Sekanji Temple,KukaiIt became a base of mission for each of Western Japan, such as the construction of Iouji Temple byNorthern and Northern DynastiesThere were several battles between the North and South dynasties, and valuable cultural assets such as the Five-Storied Pagoda of Jingan Temple were lost. In the Warring States period, the Bingo regionMr. MouriMomentumAmakoIt became a place of base battle with the groupGinzan Castle,Kannabe CastleMany castles were built.
The early modern period
Azuchi-Momoyama PeriodWhen it comes toMr. MouriIn the Tomo, under the protection of Mr. Mohri,Muromachi Shogunate15nd shogunYoshiaki AshikagaStayed (Bingo countrychecking).Battle of SekigaharaAfter thatFukushima,KannabeとTomoA branch was set up in.1619 Mr. FukushimaReformByTokugawa IeyasuIs a cousin ofMizuno KatsunariAs a wedge of the shogunate towards the leading foreigners of Western JapanBingo countrySoutheastChinaGiven 10 stones in the southwest,Fukuyama DomainIs established. Katsunari is a new castle in Fukatsu Village and Nogami Village in Fukatsu County, which was a tidal flat at the time (Fukuyama Castle)Whencastle townTo build this townFukuyamaI named it. Therefore, the history of Fukuyama to this day isGenwa8 years(1622 ). In addition, the initial constituent territory isBingo country OfFukatsu-gun,Anna-gun,Numakuma-gun Kamiishi District Shinji Ashida-gun,China OfOda District,Gogetsu-gunWas the majority of each. Mr. Mizuno is from EdoKanda JosuiThe second largest water supply network (Fukuyama Old Water Supply) Was maintained, the canal was pulled from the Seto Inland Sea to the castle, and a large convoy was organized and moored under the castle. Giving land free of charge in industrial developmentJikoTo promote the castle by exemptingKanei7 years(1630 ) Is said to be the first in JapanClanIssued. Also,RushThe tatami mats produced by the Fukuyama Domain, which controls the production ofBingo tableIt was called and was known as the finest product all over the country.In this way, the foundation of modern Fukuyama development was laid during the Mizuno period.afterwards,1698 In the 5th lordMizuno KatsuyoshiAt the death ofUnboxedAnd temporarily the entire Fukuyama domainHeavenAlthough it is said to be under the direct control of the Shogunate,1699 ToTadamasa MatsudairaWill be transposed. But,Tadamasa MatsudairaOnly 10 years later1710 ToIse countryKuwana DomainAnd transfer it to1710 ToMasakuni AbeWas transferred to Fukuyama. After that, Mr. Abe will continue until the Meiji RestorationBingo Fukuyama Domainchecking).
In Kannabe Town, Fukuyama CityBingo Kokubunji TempleHas been discovered[20].Kokufu TheKokubunjiBecause it is placed nearBingo KokufuIt may have been there, and excavation continues, but it has not been confirmed.[21].
Modern
1871 ,Meiji Restoration OfAbandoned DomainByBingo countryFormer Fukuyama domainKamiishi District,Kofu DistrictHalf of theChinaOda District,Gogetsu-gunHave the majority ofFukuyama PrefectureWas established byFukuyama TownStipulated in. However, from now on, the administrative division will change rapidly,1871 ToFukuyama Prefecture TheFukatsuWas renamed to1872 )FukatsuとKurashiki PrefectureIs integratedOdaWas established by the prefectural office in Oda-gunKasaokaMoved to town. And1875 ToOda OkayamaWas transferred to the next year (1876 )OkayamaFrom the old Bingo countryNumakuma,Fukatsu,Anna,Cure,Ashida, 6 counties of god stoneHiroshimaWill be transferred to (Fukuyama Town is included in Fukatsu-gun). Under these circumstances,1891 ,May 9ToSanyo RailwayKasaoka-FukuyamaOpened in the same year, the same yearMay 11Fukuyama-OnomichiFukuyama-cho transformed into an industrial city when was opened.1898 May 10, Ashida-Shinji-gun and Fukatsu-Anna-gun are integrated respectively,Ashina-gun,Fuk'an CountyIs established. afterwards,1908 In the army41rd RegimentWas established in Fukuyama Town (Fuk'an County), the economy of the town developed and1913 May 4Fukuyama-cho incorporated Nogami and Miyoshi villages on December 12,Tomo Light Railway(Fukuyama-Tomo) opened the following year (1914 )May 7ToRyobi Light Railway(Ryobi Fukuyama (1935 Abolished)-Fuchu-cho) opened and transportation facilities were improved,1916 Fukuyama Town was abolished,Fukuyama CityWas born.
After municipal enforcement
Fukuyama CityTaisho5 years(1916 ) It was born on July 7st as the 1rd city in Japan and after Hiroshima, Onomichi and Kure in Hiroshima prefecture.It is said that the population was 73 in the area centered on the old castle town when the city system came into effect.However, the road after its inauguration was not flat.Taisho 32,356 (Taisho 7) shortly after the city system came into effect1918 )Rice riotSpread to the city, and from August 8th to 15th of the same year, there were more than 16 participants in the protest rally, and there was an event in which police and military were dispatched to disband.[22]..In addition, the following year, Taisho 8 (Taisho XNUMX)1919 ) Was hit by a great flood, and at the end of the Taisho era, a plan was raised to abolish the 41st Army Regiment due to the effects of disarmament. The abolition of the 41 regiment could have led to the city's financial collapse, which was avoided by the city's petition.After that, Fukuyama City became the central city of the eastern part of Hiroshima Prefecture in place of Onomichi City, which has few plains and no room for development, due to the steady development and absorption and merger of surrounding villages to expand the city area. ..However, in 20 (1945 )ofFukuyama air raidThe city was devastated by this.
Most of the city has been burned down, and due to factors such as population growth due to the return of the repatriated people after the war, Fukuyama City, which has suffered financial difficulties due to the withdrawal of the Army, will enter a period of great turmoil.A black market was opened around Fukuyama Station, which became a burnt field, and the deterioration of public security became serious.Numakuma-gunNumakuma TownThen, the first mayor Hideo Kanbara launched a "town-wide migration" and aggressively South AmericaパラグアイBecame the main force of postwar immigrants as it promoted immigration to[23].. 1960年代に入るとIn the XNUMXsHigh economic growthReconstruction by riding the wave of the world, especially the largest scale in the world at that timeNippon Steel Fukuyama WorksAs a company town, the development of the castle town progressed rapidly and the population increased.In the latter half of the Showa era, the population peaked at about 37 due to the end of the era of high economic growth and the steel recession, but by this time the town of the steelworks had moved to the center of the eastern part of the prefecture.AndGreat Heisei mergerAs a result, the city area expanded further, becoming an area that was almost the former Fukuyama domain and reaching a population of approximately 45, but the actual population growth rate in recent years has only slightly increased.
Chronological Table
Search for a merger with Yue prefecture
1963 (Showa38 years)OkayamaKasaokaWas incorporated into the former Mohei village (1889 Jomi Village was established together with 2 other villages) and separated from the city, and transferred to Fukuyama City (Yue prefecture merger) The uproar that sought.
Background of the uproar
The former Mohei Village district at the southwestern tip of Okayama Prefecture has been geographically (adjacent to the district) and socially (many relatives of residents live in Fukuyama City and many of them are from Fukuyama City) since that time. It was an area with strong ties to Fukuyama City.1963 Okayama OfNissa TownFukuura's strong resident movementHyogoAko CityResidents who were inspired by the merger started a large-scale merger movement (there were several merger proposals before). at that timeHiroshimaMember of parliamentHiroshi Nakagawa(Then later became the mayor of Fukuyama.) With the approval, the approval of several members of the Fukuyama city council is also obtained. In addition, the old district, which has the same circumstances as the former Mohei village district in Jomi Village, agreed to the merger with Fukuyama City and started a joint campaign. After that, the former Mohei village district, together with the former Yonoe village district, submitted a petition for merger to Fukuyama city.
End of the uproar
When the petition for merger is submitted to Fukuyama City, opposition movements from the Okayama Prefectural Assembly and the Kasaoka City Assembly occur. Also, next year (1964 ) The local governor of Okayama PrefectureTakenori KatoWhen he took office, the governor also opposed the merger movement and the turmoil ended.
Sister cities/partner cities
Overseas
Domestic
Partner city
岡 崎 市(Aichi)

Born in okazakiTokugawa IeyasuAnd the first lord of FukuyamaMizuno KatsunariIs related to his cousin. In addition, the municipal organization enforcement date is also the same. November 1972, 11 Goodwill city tie-up signed.

Bunkyo(Tokyo)

After the middle of the Edo periodBingo Fukuyama Domain In the Nishikata district of the ward where there was the Abe family's mansion, on the site of the Seinokan, a clan school established for the purpose of training the clan of the Edo clan's residence, the Seinosha, which was the predecessor of the current Seino Elementary School in Bunkyo Ward, was established. In the same way, using the site of the clan residence as one of the best luxury residential areas in Bunkyo Ward, and in March 2018, based on the relationship that built a foundation on which many literary people who shaped the image of Bunkyo Ward lived, Conclude an agreement on mutual cooperation such as culture, tourism and disaster prevention. There is also a slope named Fukuyama Slope in the Nishikata area.[24]
Other
Other
Areas with deep exchanges but no formal friendship ties
In particularIbara-KasaokaAre bordered by the prefectural borders, and are closer to the center of Fukuyama than the northern and western ends of Fukuyama. Although both cities cross prefectures, they are very closely related, and there are many opportunities to be treated as one in terms of city planning.
AdministrationCountries that have deep exchanges at the private level, although they do not have a friendship city tie-up

(Bulgaria Stara Zagora) Friendly relations through "roses" between the administrative and private organizations such as the Bulgarian government centering on Kazanlak City and the local NPO "Fukuyama Bulgarian Association".
Federal Republic of Brazil(Rim where many Japanese Brazilians live in the western part of the city)
Transportation
空港
The route is HiroshimaMiharaIt is inHiroshima AirportFrom Fukuyama station squareAirport limousine busAbout 65 minutes,Okayama AirportIt is less than an hour and a half by car. There used to be a limousine bus service from Fukuyama Station to Okayama Airport, but it has been abolished because there were few users. Also larger via the ShinkansenOsaka International Airport,KIX,Fukuoka AirportIt takes about 120 minutes for each and it is used depending on the route and price.
Train
West Japan Railway Company
Sanyo ShinkansenStops 4-5 trains per hour during the day for Shin-Osaka and Tokyo, and 4-6 trains for Hakata.Mizuho,HopeThen, the shortest 15 minutes to Okayama, the shortest 23 minutes to Hiroshima,Shin-Osaka58 minutes toHakataFrom reaching to in 86 minutesSanyo regionMajor cities andKansai area,KyusyuEasy access to the north,Tokyo StationIt takes 210 minutes at the fastest by Nozomi.
Ihara Railway
JR West JapanAbout the central stationFukuyama stationFromSanyo LineTo the Okayama area, in addition to 4 trains per hour at each station on the conventional line during the daytime,Sun liner) Runs only in the evening and later. The time required at high speedKasaoka StationUntil 13 minutes,Shin Kurashiki StationUntil 25 minutes,Kurashiki StationTo about 33 minutes,Okayama stationUp to 45 minutes. During the daytime, there are about 3-4 trains running to Hiroshima every hour.Onomichi StationUntil 18 minutes,Mihara StationUntil 33 minutes,Saijo StationUntil 69 minutes,Hiroshima StationIt takes 100 minutes to get there. There are no high-quality trains on the conventional line to Hiroshima, and all trains to HiroshimaItozaki StationorMihara StationUp to theHongo StationAll trains to the west need to change trains at Itozaki or Mihara (before the March 19 revision, there were direct trains).Starting from Fukuyama Station, inlandFuchu-shi,Miyoshi CityTieFukushio LineAndIbara,General corporationConnect withIhara RailwayIhara LineAlso only 3 per dayKannabe StationIt goes directly to Fukuyama station via.
Incidentally,Tomo RailwayOperated byTomo Railway LineAlso existed from 1913 to 1954. Fukuyama on the JR Fukushio Line-FuchuRyobi RailwayWas the predecessor, but during the Ryobi Railway era, it was partly different from the current Fukushio Line.
Expressway/national road
Sanyo Expressway,National Highway 2The main transportation network such as is running east and west in the city,Hiroshima metropolitan area,Okayama metropolitan areaIt is tied up with. In addition, two Honshu-Shikoku connecting bridges connecting Shikoku (Seto Chuo Expressway-Setouchi Shimanami KaidoBecause it is located in the middle of the starting point on the Honshu side,Kagawa-Ehime such asShikokuGood access to the north. See also EhimeImabariExpress bus that runs 16 round trips a dayShimanami LinerでNishi-Seto Expressway(Shimanami Kaido) Travel time is over 1 hour.
Transit Bus
City/suburbs
Unusually on the scale of the city, three private bus companies operate in the city center. The north swing bus and Onomichi bus have routes in the city, but there is no access to the city center.
Igasa Bus CompanyOkayamaHeadquartered in Fukuyama City, however, due to historical reasons, its main service area is. Is the company's largest terminal. As a result, the company is a route bus company with multiple Yue County routes, which is rare in Japan.
Intercity high-speed line
Lines outside the prefecture
Although Fukuyama City is a non-prefectural office, it has more than 10 routes outside the prefecture. On the other hand, the Chinese bus, which operates most of the high-speed buses, suffers from a difficult business environment as a result of excessive expansion of routes in search of profits, and behaviors such as forcing crew members to operate unreasonably are often exposed, and instructions are given by the authorities. I've been Chinese buses, whose profitability declined due to excessive competition for high-speed buses, could not eliminate the cumulative deficit that accumulated and entered business failure in the 2000s.Ryobi GroupWas transferred to.
Prefecture lines
Due to competition with the Shinkansen, the Rose Liner operates as frequently as 1 round trips a day.
Port
Routes to/from Fukuyama City
The following 4 routes exist. Formerly Fukuyama Port- KagawaTadotsu Town間 にFukuyama/Tadotsu FerryWas in service, but was abolished as of August 2008, 8.
public service
Policemen
Fukuyama East Police Station(Location is Minami XNUMX-chome, Miyoshi-cho, area east of Ashida River)
Fukuyama Nishi Police Station(Location is Kamimura Town, area west of Ashida River, former Matsunaga City area, Tomo Town, Numakuma Town, Utsumi Town, Onomichi City Urasaki Town, etc.)
Fukuyama north police station(The location is under the jurisdiction of Shinbejo XNUMX-chome, Kannabe Town, Shinichi Town, Miyuki Town, Kannabe Town, Kamo Town, Yamano Town and Kamiishi Kogen Town, Kamiishi District)
Hiroshima Prefecture Eastern Driver's License Center(Tsunogo Town)
Transportation riot police-Car policeEast part station (Daimoncho 1-chome)
Highway Traffic Police Corps Fukuyama Branch (5 Zao Town)
In the cityPolice boxIs 25 places OfficeThere are 14 locations.
Fire and emergency
(Organized in 2 cities and 1 town of Fukuyama City, Fuchu City and Kamiishi Kogen Town, and operating fire and emergency services.) 8 stations, 1 minute station, 6 branch offices
Headquarters (5th Okinokami-cho, Fukuyama City)
Minami Fire Department (5th Okinokamicho, Fukuyama City), Tomo Branch Office (Tomocho Tomo, Seki Town, Fukuyama City), Seto Branch Office (Seto Town, Fukuyama City)
Kita Fire Station (2, Narazu-cho, Fukuyama-shi), Station House Branch (Enoke-machi, Fukuyama-shi Mannokura)
Higashi Fire Station (4th Hikino-cho Kita, Fukuyama City)
West Fire Station (3rd, Matsunagacho, Fukuyama City), Imazu Branch Office (under Imazu Town, Imazu Town, Fukuyama City), Numakuma Inland Sea Branch Office (Tsuneishi, Numakuma Town, Fukuyama City)
Minakami Fire Station (Minooki Town, Fukuyama City)
Ashina Fire Department (Shinichimachi Tote, Fukuyama City)
Fuk'an Fire Department (Kawabe, Kannabe-cho, Fukuyama City), Yasuda Branch Office (Yasuda, Kamiishikogen-cho)
Fuchu Fire Department (Fuchu-cho, Fuchu-shi), Kozuka Branch Office (Senjokotsuka, Fuchu-shi)
Main hospitals in the city
Mass media
tv set
Previously, NHK Fukuyama Broadcasting Station existed in the city (currentlyNHK Fukuyama Branch).
radio
PreviouslyHiroshima FM BroadcastAlso had a branch office, but it was abolished due to rationalization.
News (Chinese)
Regional paper
Economic report (the number of subscribers is the highest in the region's top economic magazine)
China Business Information
Bingo Economic Report (Headquarters is Onomichi City)
Wink (Town Information Magazine)
Fukuyama Living Newspaper (free magazine)
Press seed (free magazine)
Town Information Fukuyama (Town Information Magazine) *Canceled in October 2006 issue.
Economy
Industrial
Fukuyama City's manufactured product shipment value is approximately 1 billion yen[26]It is the second largest in the Chugoku-Shikoku region after Kurashiki City.Especially completed in 2 (Showa 1961)JFE Steel West Japan WorksThe Fukuyama district (formerly Nippon Kokan Fukuyama Steel Works) is not only the company's largest manufacturing base but also the world's largest steel mill, and has several large factories in the shipbuilding and machinery industries.
In the local industry, it is a major manufacturing base for textiles, electronic equipment, pumps, cranes, machine inspection equipment, food trays, rubber manufacturing industries, etc.
In addition, the number of listed companies and only one companies in that industry is very large compared to the ratio of city size,Shizuoka浜 松It is the region with the largest number of listed and top-share companies next to the district.
Core industry/Listed company
Transportation equipment
Food

Toraya Honpo(Manufacturing and sales of Japanese and Western confectionery, head office location)
(Manufacturing and sales of noodles, head office location)
(Manufacture and sale of pickles/head office location)
Service industry/real estate

Vessel(Hotel/condominium management, building maintenance/printing/restaurant), formerly Fukuyama Estate Co., Ltd. Head office location
Royal corporation(Driving school, crane school, small ship training school, headquarters location)
Clothing/fiber

Matsuoka Corporation(Abeno maskManufacturing company)
(Large denim manufacturing company/head office location)
Jishido(Working wear manufacturing/head office location)
Xebec(Workwear manufacturing/head office location)
Aoyama Trading(Aoyama, head office location for clothes) Industry leader
TakayaShoji (apparel manufacturing planning sales)
Cocos Nobuoka(Textile industry/head office location)
Wholesale/Retail

Hallows(Food supermarket chain/Registered head office location)
Asseed(Vending machine, beverage, liquor manufacturing, head office location)
Sunflower sunflower(Drugstore/head office location)
Transportation/transportation industry
Other manufacturing industry
Mining
There used to be the following mines, but they are all closed.
Commercial
Fukuyama station square (central city)
It is the area with the most commercial concentration in the city and is formed around the south exit of Fukuyama Station.
It was a little far from the station until the 30sMain streetThe old shopping streets such as Kasumi, Kasumi Ginza, and Daikokucho have been the center of retailing. In 1948 (23) shortly after the warTenmayaOpened in front of Fukuyama station and in the 40sDaieiNichii (later FukuyamaVIVRE,),Izumi(Later complex store buildingCASPAThe main axis of retailing has moved to the front of the station.
1984 The Tenmaya Fukuyama store, which was rebuilt in the Motomachi urban redevelopment project in (59), has undergone a large floor space expansion, and the commercial area in front of the station is at its heyday. However, by the 1990s, the commercial center had shifted to suburban stores such as Zao and Kasuga (eastern part),1992 In 4, the largest department store in the Chugoku region at that timeFukuyama SogoOpened in the site of the factory southwest of the station. Sales were sluggish due to the collapse of the bubble economy and the location slightly away from the station.2000 It was closed in 12. Also, in the previous year, FukuyamaVIVREClosed due to poor sales,2005 In 17, Daiei Fukuyama store was closed.
Fukuyama Sogo remains purchased by Fukuyama City2003 In 15, the Tenmaya-affiliated complex specialty store building moved inFukuyama Lots", and after Tenmaya withdrew in 2013 (Heisei 25)Yamato Information ServiceSwitched to the operation of "RiM-fIn the former site of Fukuyama Vivre, hotels, rental offices, restaurants,Bedrock bathA multi-purpose building such as a facility opens, and the site of Daiei East Building2002 From (14)Futaba booksGIGA moved in, but closed in 2009, and Tomotetsu Seven acquired it and rebuilt it as a specialty store building.The site of the Daiei West Building was demolished and a high-rise condominium was built.In 21, the dismantling of the Daiei East Building will begin, and the Daiei Roynet Hotel Fukuyama will be completed in 2018 on the site.In addition, the building at the site of Bibure was partially dismantled and rebuilt into a 2020-story hotel that houses "Hotels 1, 2, and 3".There is also a plan for a 14-story condominium on the site of the NHK Fukuyama Broadcasting Station, which is adjacent to the site.A redevelopment plan for the former Caspa site was announced in April 20, and a building centered on a 2019-story condominium with commercial facilities on the lower floors and a 4-story hotel is scheduled to be completed by 22.[29].
In order to stop the decline in the station area, Fukuyama City started the circulation bus route "Mawa Rose" in 2009 (21) following the purchase of Fukuyama Sogo traces, and in 2011 as a maintenance project around the station front Set up an underground pick-up area at the south exit of the station, and at the same time, set up a bicycle parking lot and road maintenance, and put forth various promotion measures. In the same year, a commercial/residential complex building was redeveloped by a private sector.Ines FukuyamaWas completed, but the tenant moved to Ines FukuyamaCaspaWill be closed in 2012. There was also a redevelopment plan centered on a complex building in Fushimi Town on the southeast side of the station, but it failed, and the redevelopment preparations association was dissolved in 2016.[30].
On the other hand, at the station Naka, "Fukuyama Sun Talk" has accumulated 7 stores, including the first 91 stores in the Chugoku and Shikoku regions.2007 (Heisei19) Reopened on November 11st as "Sansute Fukuyama" (Sun Station Terrace Fukuyama). On July 1, 2008, the Municipal Library, which had been in Miyoshi-cho on the northeast side of the station until now, has progressed south from the center as Fukuyama City Lifelong Learning Plaza (nickname: Manabinokan Rosecom) in Chuo Park (Fukuyama Moved to the former site of the civic center.
In addition, Fukuyama station front as a living environment, construction of condominiums has advanced due to the return to the city from the latter half of the 2000s and the convenience of the Shinkansen stopping. In addition, the north exit of Fukuyama Station was relatively undeveloped, with lots of condominiums, rental hotels, business hotels, restaurants, retail stores, and other open spaces and parking lots. Recently, new business hotels and high-rise condominiums were constructed one after another,2008 (Heisei20 years)Fukuyama UniversitySatellite school was established.
Matsuhama-cho, Irifune-cho, Minato-cho, Oji-cho (central town)
It is an area that extends about 1.5 km southeast of Fukuyama Station. Substantially controls the center of Fukuyama cityFukuyama East Police StationThere is a red light district in Matsuhama town and Irifune town, but it was at the intersection of the national highway No. 2 and the prefectural road in the city center.Nippon KayakuLarge-scale redevelopment centered on the site of the Fukuyama Factory (moved to Minookicho in the city)Ito-YokadoFukuyama store (closed in February 2019.Opened as Youme Town Fukuyama on June 2 of the same year)Tenmaya,Tenmaya Happy TownEquipped with a large-scale parking lotPort Plaza NikkaWas built.The city has also carried out a large-scale land readjustment around the area, and the Fukuyama Arts and Culture Hall (on the site of the factory in the adjacent Matsuhama Town)Leaden Rose) Is open.In the place where the inlet of the port town adjacent to Irifune-cho was reclaimedFukuyama City UniversityIs open.In addition, large-scale retailers such as Edion Fukuyama Main Store in Irifune-cho and K's Denki Fukuyama Store in Matsuhama-cho have entered the market.Many condominiums for sale and rental are located so as to surround the area.Ojimachi is headquartered here mainly along Route 2.Aoyama of clothesSuburban stores are concentrated around the main store.
Okinokami Town
There is a large concentration of large and medium-sized medical facilities centered around the former National Hospital (present-day National Fukuyama Medical Center) in the area spread about 2 km south of Fukuyama Station, and there are also many condominiums and rental apartments. There is some commercial accumulation, but lack of continuity with the station area. In the neighboring Midoricho, the suburban commercial facility Coco Rose and Midoricho Mall will open in the place where Midoricho Park, which is a large-scale urban park, and the Tenmaya Happy Town Midorimachi store and Sunpia were once located. Also in the Okinokami districtRoute in Spa Resort Hotel Grantia Fukuyama has a complex banquet hall, Arse.
Showa Town, Minami Town, Sumiyoshi Town, Matsuhama Town, Irifune Town, Teramachi, Asahi Town
There are many rental and condominium apartments in the area extending about 700 meters southeast of Fukuyama Station.
From Teramachi to Asahimachi, it was collected according to the castle town construction of Katsunari MizunoTempleAre accumulated.
Higashi Fukatsu, Minami Zao, Hikino, Myojin, Tejo, Kasuga (eastern part)
Fukuyama stationIt is an area with the next largest accumulation in front of Fukuyama Station, which extends about 3-5 km east from the front. Formerly a vast area of ​​reclaimed agricultural land, the plainsNational Route 182Installation of line bypass and 40'sLarge-scale land readjustmentThe mountainous area was maintained by Nippon Steel Pipe (currentlybecause of the ) Isegaoka Kasugadai was developed as a housing complex. Against this backdrop, the city formulated the Eastern Fukutoshin concept and started JRHigashifukuyama StationThe Fukuyama Municipal Hospital (Zao Town) Higashi Fukatsu Town will have infrastructure such as a pool donated by Nippon Kokan at the time and a memorial park with a small amusement park. And along the prefectural road that runs through the plains of the Zao and Kasuga districts from east to west, the "Izumi Zao store (currentYoume Town Zao)" opened and many suburban stores have been located in the surrounding area since around 60, and the geographical conditions of having large-scale residential areas such as Mt. Makuyama, Isegaoka, and Oyadai in the hinterland Airi has made great progress. In addition, in 63Sanyo Expressway OfFukuyama East ICHas opened to Zao-cho, and the convenience of transportation has further increased. Currently, high-rise condominiums, rental condominiums, detached houses, offices, and other locations are flourishing, forming a high-level agglomeration that is not just a suburban commercial area. .. Besides this, JRSanyo ShinkansenOf Myojin TownNational Route 2Along the lineYamada Denki,Nitori-Round one-Futaba books-Don QuixoteNew commercial clusters are being made, and in the Isegaoka area, a food supermarket using the former site of the JFE West Japan WorksHallowsAnd home improvementYou Ho,TSUTAYA-McDonald'sThere is a shopping mall whose core is.
Matsunaga (West)
Fukuyama stationIt is about 10 kilometers west from the front, and onceMatsunagaHowever, it was merged into Fukuyama City in 41. Under the direction of Shigemasa Honjo, a vassal of the Mizuno family in the Edo period, the salt industry has flourished since the reclamation of the shallow coastal terrain, and the use of that fuel as a fuel for the clogs of secondary geta flourished secondarily. can not see. After the abolition of salt fields under the national policy of 35, the former salt fields in the southern part of the station were gradually reclaimed and transformed into residential areas and commercial areas. (The Royal Driving School uses the former Shioda site as it is, and the ground surface is obviously lower than the surrounding area.) In the former Matsunaga City era, it flourished as a post town from the Middle Ages and in the Edo era the Imazu area where the main team was also located. JR to tieMatsunaga StationThe northern part was the central area, but the south side of the station was also concentrated around the suburban stores starting with the opening of the Youme Town Matsunaga store. There is also a red-light district at the south exit of the station, although it is small. Around the stationFukuyama UniversityWith the opening of the, many rental condominiums for students mainly in the middle and high rise started to line up. WestOnomichiTakanishi-cho, which is the border with the city, tells the story of the past, which was the same former Takasu-mura area before the merger of cities, towns and villages, due to the completion of the bridge connecting Minamimatsunaga and Takanishi-cho, land readjustment and the opening of the Yamada Denki Tech Land Fukuyama Nishi store. Continuous accumulation is possible.Safa Fukuyama, a suburban power center, is also located in the Tsunogo, Akasaka, and Seto districts, which are the midpoints between the center of Fukuyama City on the east side and the Matsunaga district.Life stage Taiyo Fukuyama storeEtc. are located.
Ekiya/Miyuki/Kannabe (North)
Fukuyama stationThe Ekiya district is an area that was transferred to Fukuyama City in the 6s and is located in the area from 7 to 50 km north from the front. JR for a long timeFukushio LineA small shopping street was only formed along the prefectural road on the north side of theSatyBut now it is withdrawing from the food supermarketHallowsIt is the main station house mall) opened and became the forerunner of suburban stores in this area. And, although commercial accumulation was completed around this, the commercial center wasNational Route 486I moved along the line.
The Miyuki district had only a small concentration along the prefectural road in the south, but the opening of National Route 486 in the north,Fukuyama Heisei UniversityAnd Chugoku Chuo Hospital, Hiroshima Prefectural Fukuyama Industrial Exchange Center (Big rose) Has become a core area of ​​the Kannabe plain, and now has a continuous commercial cluster along the national highway in the station area and the Kannabe area.
Kannabe districtNational Route 313Along the lineNational Route 182Kawaminami/Michigami district along the line, former Sanyo Expressway (Saigoku Highway) There was only a small commercial cluster along the line, but JRKannabe StationIn the vicinity of the 50s, a suburban commercial facility, Tenmaya Happy Town Kannabe store (currently withdrawn from a food supermarket)heartWill enter) and the Nichii Kannabe store (change clothes to Saty but withdraw and Yuho will open but move to an adjacent land) will open.However, the area around Kannabe Station is currently declining due to poor road conditions and the development of the Miyuki area.On the other hand, along National Route 486, there is a power center near the intersection with National Route 313 (inside the Yuno land readjustment project site).MrMax(CurrentlyFrespo Kannabe MallMoved to) and act Kannabe opened, and in the Heisei era, all the national highways 486 were connected and connected to national highway 182, which led to the formation of a continuous accumulation with the Ekiya and Miyuki districts. And in 17 (2005 ) Near the intersection of Routes 486 and 182 (inside the roadside land readjustment project site)Fuji Grand KannabeA large-scale commercial area centered on was completed.
Kawaguchi, Taji rice, new life, Akebono, one letter, water cup (south)
The area extends about 4-5 km south of Fukuyama Station, and Kawaguchi and Tajime were reclaimed in the early Edo period, and the new life (including Akebono and Ichimonji) was reclaimed at the end of the Edo period. Prior to the large-scale land readjustment project in the 1970s, it was a countryside with only a small commercial agglomeration along Bus Street. 47 (Showa XNUMX)1972 The Irie Ohashi Bridge was erected on the canal that separates Tegi Town and the prefectural road 182 that connects the National Highway 380 and the Prefectural Road 6 was opened, and suburban commercial facilities began to be built around this street. However, due to the small surrounding population and the closed geographical environment surrounded by the sea, large-scale agglomeration has not yet occurred. XNUMX (1994 ), the road (Fukuyama Station Minooshima Line) that continues from Ekimae Odori was opened, and in 15 (2003 The opening of the Ashida River bridge in) has connected to the water bank on the opposite bank of the Ashida River, and the traffic conditions have improved significantly. The commercial center has moved from the Kawaguchi district to the Shinsei district. In addition, the commercial concentration of Mizunomachi, which has crossed the Ashida River Bridge, is increasing as the land readjustment project is completed.
Have a big ball,BowlingAfter withdrawing from the AEON-affiliated shop malls adjacent to Billiards, comics stores, etc.2007 ) Since then, a large-scale comprehensive amusement facility (Corona World) has been built, a Ferris wheel has been installed, and a fireworks display, which is an annual event of the Fukuyama Summer Festival, has been held near the Ashidagawa Bridge. The population growth rate is second only to the area around the station.
At each place, a stone god called Jin-san is installed by the Daishin Life reclamation project carried out during the Edo period.
In this areaQuiThe production of (a kind of potato) is flourishing, and Fukuyama has the highest production in Japan (as of 1).
Minoshima/Off the Minoo (South)
Originally, Minoshima was a remote island floating in Fukuyama Bay, but it became a land continuation due to the reclamation of the great new life that took place from the Edo period to the early Meiji era. It is a region rich in crops. There is also an old burial mound in nearby Chayama.
Shinnoyo is a reclaimed land that extends a few kilometers from Minoshima, called Minooki, and is lined with China Electric Power's solar power plant, FP Corporation, Nippon Kayaku, various manufacturing companies, and port facilities.
New City (North)
Bingo Ichinomiya is also settled in an area that has prospered since ancient times in an area extending about 15 km northwest of Fukuyama Station. JR along the prefectural roadShinichi StationThere was a small commercial cluster nearbyNational Route 486There is a certain amount of continuous commercial accumulation near the boundary between Ekiyacho and Fuchu City. The textile industry is prosperous and it is also famous as the birthplace of Bingo Kasuri, one of the three major Kasuri patterns in Japan. It is a textile town where the head offices of major working companies such as Jishido and Koukos and major jeans companies such as Blueway and Kaihara are located.
Major large-scale retail stores
Main accommodation
Hotel 1-2-3 Fukuyama
Richmond Hotel Fukuyama Station
Fukuyama New Castle Hotel (the only city hotel in the city)
Hotel Area One Fukuyama
Fukuyama Terminal Hotel
Castle Inn Fukuyama
Sun Hotel Fukuyama
Fukuyama Oriental Hotel
Anchor Hotel Fukuyama
Marunouchi Hotels
Fukuyama Plaza Hotel
Fukuyama Rose Garden Hotel
Candeo Hotels Fukuyama
Vessel Hotel Fukuyama
Hotel Grantia Fukuyama SPA RESORT
Kageshokan Rentei
Tomo Seaside Hotel
Shrine Residence Tone Konne
Hotel Ogutei
An inn where a sense of life changes
Toyoko Inn Fukuyama Shinkansen station square
Tsuneishi Harbor Hotel
Daiwa Roynet Fukuyama station square (under construction)
Livemax Fukuyama station square
List of major major corporate branches
List of local financial institution branches with books and branches in the city
Designated financial institutionIs a rotation system of the Bank of China (even-numbered year in the Christian era) and the Hiroshima Bank (odd-numbered year in the Christian era).
Local bank
Second regional bank
Shinkin Bank/Credit Union

Many branches such as head office
China Labor Bank(Rokin) Fukuyama Branch, Zao Branch, Kokancho Branch
Shimanami Shinkin BankFukuyama Sales Department, Tomo, Iseoka, Akebono, Zao, Kusado, Mizunagaoka, Tejo, Yamate, Higashi, Fukuyama Lots, Station House, Kannabe, Matsunaga Branches
Bingo Credit UnionHead Office Sales Department/Kanbe/Yokoo/Shinichi/Miyauchi/Ekiya/Millennium/Fukuyama Minami/Kinosho/Kamo/Ashida Branch/Utsumi Branch Office
Ryobi Credit UnionFukuyama, Fukuyama Higashi, Kannabe, Shinichi, Kanamaru, Ekiya Branches
Hiroshima Shinkin BankFukuyama Konan Branch/Fukuyama Kasuga Branch
Hiroshima Credit UnionFukuyama, Fukuyama Higashi, Matsunaga, Matsunaga Minami branch, Akasaka branch office
Hiroshima ShinshinrenFukuyama Branch
Morning bank west credit unionFukuyama Branch
Credit union Hiroshima commercial bankFukuyama Branch
Regional securities company
Education
Since the 1970s, excessive interference of education by Dowa groups has become a problem in Hiroshima Prefecture. Fukuyama City is Fuchu CityAshina-gun,Sera-gunIt is a district where those problems were severe. It has been resolved after the Ministry of Education took corrective measures after it was regarded as a problem by the Diet.
primary school
public
private
Junior high school
National
City
private
Compulsory education school
public
high school
National
Prefectural
City
private
University
public
private
Vocational schools
private

Anabuki school

Anabuki Medical and Welfare College
Anabuki Information Design College
Anabuki Cooking Confectionery College
Anabuki Animal College
Anabuki Beauty College

Asahi Medical College Fukuyama School
Hiroshima Prefecture Beauty College
Fashion Business Academy Fukuyama
Fukuyama Medical Association Nursing College
Fukuyama Dental Association Fukuyama Dental Hygienist School
Fukuyama Welfare College
Fukuyama Pet Business College
FukuyamaYMCACampus
Fukuyama YMCA International Business College
Maitreya VillageInternational Culture Institute Japanese Language School
Other educational institutions
Prefectural
Facilities other than school education
Established an employment support organization for seniors, persons with disabilities and job seekers
Prefectural
Consolidation and abolition of educational institutions
Kindergarten
primary school
Junior high school
high school
Vocational schools
Other educational institutions
Facilities other than school education
Famous places, historic sites, sightseeing spots, festivals, special events
Cultural property
National treasure
MeioinFive-storied pagoda (Kusato Town)
Meioin Main Hall (Kusato Town)
Tachi inscription National religion(Fukuyama City owned, Fukuyama Museum of Art storage)
Tachi inscription Yoshifusa(Fukuyama City owned, Fukuyama Museum of Art storage)
Tachi Inoribo (owned by Fukuyama City and stored by the Fukuyama Museum of Art)
Tachi name Chikushu Sumiza (Eyuki left character) (Owned by Fukuyama City, stored at Fukuyama Art Museum)
Tanto name left / Sumi Chikushu (Taiko left character) (Owned by Fukuyama City, stored at Fukuyama Art Museum)
Tanto Inscription Kunimitsu (Specialty)Aizu Shintogo) (Owned by Fukuyama City, stored at Fukuyama Art Museum)
Important cultural property (designated by the country)
Fukuyama CastleFushimi Turret (KyotoFushimi CastleRelocated in the early Edo era along with Shintetsu Gomon, which will be described later, Marunouchi XNUMX-chome)
Fukuyama Castle Muscle Iron Gate (Marunouchi XNUMX-chome)
Swamp name shrineNoh stage(Tomo-cho/Numa name shrine grounds/KyotoFushimi CastleWhat was there)
TomonouraOta House/Ota House Asashotei(Tomo Town)
Tomo no UrabigoAnkoji TempleShakado (Tomo Town)
Eleven wooden statue of Kannon (Kusato-cho, Meioin)
Wooden Amitabha Nyorai and Ryowawaki Samurai Statue (Tomo-cho, Ankokujizo)
Wooden method lantern sitting statue (Tomomachi, Ankokujizo)
Bandai Temple Kannon(Numakuma Town)
BingoKibitsu ShrineMain hall (Shin-shi town)
Wooden guard dog (Shinichi-cho, Kibitsu Shrine)
Hairless type sword Goami Nagasaku product (Kinbitsu Shrine, Shinichi-machi)
Hairless type sword Goami Nagasaku product (Kinbitsu Shrine, Shinichi-machi)
Hairless type sword Masako product (Kinbitsu Shrine, Shinichimachi)
Hairless type sword Masako product (Kinbitsu Shrine, Shinichimachi)
Tachi Meikuni Kiyo (owned by Fukuyama City and stored by the Fukuyama Museum of Art)
Tachi Meibin Chobune Kanemitsu Nobunbun February XNUMX, XNUMXrd year (owned by Fukuyama City, stored in Fukuyama Museum of Art)
Tanto Meikotsu (owned by Fukuyama City and stored in Fukuyama Museum of Art)
Tachi Megumi Bizen Kunio Chosensenkei (owned by Fukuyama City, stored by Fukuyama Museum of Art)
Tanto Zhumei Sadamune (Famous Sekishu Sadamune) (owned by Fukuyama City and stored by Fukuyama Museum of Art)
Swordless Legendary Kunimitsu Hikari (owned by Fukuyama City, stored in Fukuyama Museum of Art)
Special historical site
Historic site (designated by country)
Scenic spot (country designated)
Natural monument (designated by the country)
Important tangible folk cultural assets (designated by the country)
Fukuyama City Matsunaga Footwear Museum (oldJapanese Kimono Museum,oldTake over materials from the Japan Folk Toy Museum)
Nationally registered tangible cultural property building
Other
Sports Facilities
leisure
Sports
Adult baseball
In high school, the rugby club of Seinokan High School, the soccer club of Ashiyo High School, the volleyball club of Asahi Kamibe High School, the table tennis club of Jindai Fukuyama High School, the judo club, and the baseball club are particularly strong schools.
Boy scout
Tourism/Art
Museums and museum
Museum
library
Manabinokan Rosecom-Fukuyama city centerlibrary, Complex facilities such as Fukuyama City Lifelong Learning Plaza.2008 May 7Opening. It is located in the center of Kasumi-cho XNUMX-chome Central Park.
Matsunaga Library (Matsunaga Town)
Northern library (ekiyacho)
Eastern Library (Iseoka)
Numakuma Library (Numakuma Town)
New City Library (New City Town)
Kannabe Library (Kannabe Town)
Water cup branch (water cup town)
Other
Leaden Rose(Used in Fukuyama City General Culture Hall, Concert Hall, etc.)
Hiroshima Prefectural Cultural Center(Est Park Hall)
Big rose(Used for Hiroshima Prefectural Fukuyama Industry Exchange Center and various large-scale events)
Fukuyama City Kannabe Cultural Center (Hall)
Fukuyama City Central Community Center
Closed
Festival
(March/Tajiri Town)
Fukuyama Rose Festival(May, Fukuyama's largest festival in the city center[5])
Hand Festival(Early July, Tomo-cho, Numa Name Shrine, also known as "Odeki Shrine")
(Mid July, new city,Susanoo Shrine
Two-up dance(August, Fukuyama station square, Hisamatsu street)
MatsunagaGetalympics(September, a large-scale festival held in Matsunaga city)
(Late November/Shin-shi/Kibitsu Shrine)
(December, Higashimura Town)
Fukuyama City Specialty Products
Main celebrities from Fukuyama City
Public figures
Businessman
Cultural person
Aoyama Keihide(Medicine)
Takanobu Ikesho(Political scientist)
Masaru Sakata(Engineer)
Shunji Sano(Medicine)
Ikutaro Shimizu(medical doctor)
Hiroshi Kawamura(Hakodate UniversityFormer president), legal scholar
Katayama Kinsho(Chuo University(Former president)
Yamada politics(Kyushu International UniversityFormer president,Shimane UniversityProfessor Emeritus), Political Scientist
(彫刻家)
Kuzuhara Shigeru(Nursery rhymeLyricist、 "Setting sun"The poet)
Takeda Goichi(建築 家, Kyoto City Hall, etc.)
Fujii Koji(Working as an architect and a hearingist)
Fujinori Tokunori(architect)
Kenji Ekuan(Industrial designer spends his youth in Fukuyama City)
Ie Oshima(Kita schoolNoh performer,My fatherMasayoshi Oshima, GrandfatherHisami Oshima)
Masanori Tomotake(Vocalist,Good luck!"Reporter)
Nobuo Fujioka(Vocalist)
Fujiji Koji(musician·jazzClarinetplayer)
Yoshikawa Hidefumi(Musicologist)
Hiroyuki Nakano(Film director,RED SHADOW] ・SF series)
Yuzo Sato(Anime director,Anime director)
Nobuyoshi Habara(Hello rose,AnimeDirector)
Tanaka Shoga(animator)
Jun Morita(manga artist,Hiroshi MotomiyaWife of)
Takuya Mitsuda(manga artist)
Katsuyuki Toda(manga artist)
Hakada Maki(manga artist)
Yoko Matsuda(manga artist)
Tomoyo Matsushita(KotoPerformer)
Keiki Edahiro (religious person)
entertainer
athlete
Broadcast/Newspaper
Historical figure
Fukuyama City Honorary Citizen
Hiragushi Tanaka (1872-1979): Wood carver,Order of CultureRecipient, creator of the replica of the angler in front of Fukuyama station.
Masuji Ibuse (1898-1993): Novelistblack RainAuthor of such.
Kuzuhara Shigeru (1886-1961): Nursery rhyme poet, nursery rhymeSetting sunSuch as the composer.
Taiji Nojima (1896-1970): Medical scientistLeprosyResearch authority.
Morito Tatsuo (1888-1984): Minister of Education,Hiroshima UniversityPresident, JapanUNESCONational Committee Chairman, etc.
Rintaro Fukuhara (1894-1981): Novelist.
Hideo Kamihara (1916-1977): OldNumakuma TownA person who has contributed to local development such as the first mayor.
Kanajima Keika (1892-1974): Japanese-style painter.
Inohara flower (1897-1980): Japanese-style painter.
Takeshi Sakurada (1904-1994): Nisshinbo IndustriesServed as president and chairman.
(1904-1983): From this areaHawaiiContribute to immigrants and international exchange.
Noboru Shibuya (1904-1994): Fukuyama TransportFounder and Honorary Chairman.
Kuwata Sasafune (1900-1989): Founder of.
(1909-2009): Japanese music researcher.
(1914-2005): Fukuyama UniversityFounder, Honorary Chancellor, Educational Bureaucrat.
Kiichi Miyazawa (1919-2007): FormerHouse of RepresentativesCongressman, 78thPrime Minister, The first generationMinistry of FinanceMinister, etc.
(1920-): Fukuyama gasServed as president, president, etc.
Aoyama Goro (1930-2008):Aoyama TradingFounder of.
(1928 -):Fukuyama TransportChairman,All Japan Truck AssociationPreviously served as Vice Chairman.
(1931-2010): Calligrapher.
(1937-2017):FP CorporationFounder of.
Ambassador, etc.
Fukuyama Hometown Ambassador No. 1:Katsuya Kobayashi
Fukuyama City Tourism Ambassador No. 1:Hugh JackmanPlayed byWolverine'
Ambassador of Fukuyama, a town of 100 million roses:Teshima Aoi
PR Fukuyama PR Ambassador to Rose: Nikolai Bergman (Flower Artist)
Ambassador for Fukunoyama and Rose Goods: Fei Fei
Tourism Assistant Rose Fukuyama (formerly Miss Rose)
Fukuyama Future Making 100 People Committee
Fukuyama Future Making Support Group
Works in which Fukuyama City appears
The following includes locations
Miroku no Sato Set Village

It is a very large location set, but it is not publicly known because it is not open to the public. It is used for various dramas and movie locations, and is often taken in sets with Tomo-cho. The current set is a set that was renovated from a set that cost hundreds of millions of yen to film a movie in Zato City.

.
Other
Area code in Fukuyama city
Area codeAre classified as follows.
Fukuyama MA [Fukuyama Special] 084 (910-929, 931, 932, 940-959, 961, 968-979, 981-985, 990-999) Old Town Area, etc.
Fukuyama MA 084 (960, 962-967, 980, 986-989) Former Numakuma-cho, Utsumi-cho and Kannabe-cho districts and part of Onomichi Urasaki-cho
Onomichi MA [Matsunaga Special] 084 (900-909, 930, 933-939) Former Matsunaga City Area
Fuchu MA 0847 (40-69) Former New City Area
Ihara MA 0866 (60-89) Part of Yamano Town (2 houses in Doya district)
Local charges apply for calls between 1 and 3 above, and no area code is required.
The above 1 and 2 calls do not require the area code for the same area.
Calls between 2 and 3 above are handled as adjacent areas, so area code 084 is required.
Area 3 above, Onomichi, Mihara "area code 0848 (20-89) area" area code is required, but the city charges apply.
Since the above 4 areas are treated the same as Fuchu City, other area calls must have the area code.
Collection and delivery of mail in Fukuyama city
The delivery of mail is as followspost officeIs going.
About car license plates
For cars, light vehicles, motorcycles, etc., there is the Fukuyama Motor Vehicle Inspection Registration Office of the China Transportation Bureau Hiroshima Transportation Branch Office and the Fukuyama Office of the Hiroshima Motor Vehicle Inspection Association, which is located in Takanishi Town, Fukuyama City.Fukuyama numberAre in charge. There is an anecdote that the branch office will be located at the middle point between the two city halls as a result of a fierce battle between Fukuyama City and Onomichi City. The Fukuyama number is the only number plate in the nine prefectures of Chugoku and Shikoku that has a place name other than the prefecture name (* Kurashiki number and Shimonoseki number have been added as local numbers since October 9. Land transportation office is not installed).
Great Heisei mergerDue to this, many areas will be transferred to the Hiroshima number area.Toyota-gun(Yasuura, Kawajiri, Toyohama, Yutaka, Akitsu) FormerKofu District(Kou/General) OldHiba-gun(Saijo, Tojo, Kuchiwa, Takano, Hiwa) was transferred to the Hiroshima number, and conversely the Hiroshima number was changed to the Fukuyama number.MiharaOf the oldKamo-gunOnly in the Yamato area.
footnote
注 釈
Source
References
"Fukuyama City History Early Modern Documents (1) Politics and Society"
Related item
外部 リンク
Administration
Tourism