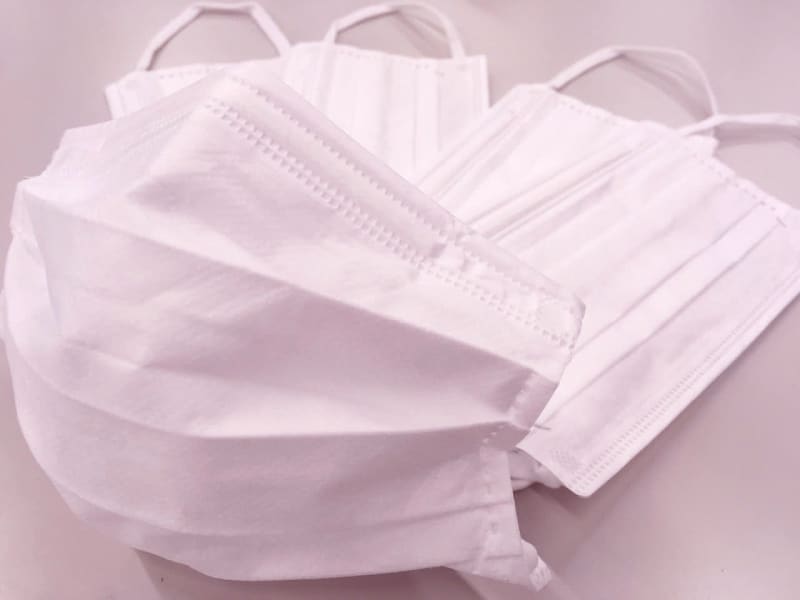 写真 
[New Corona] Kanagawa on the 20th, a record high of 3344 people, females in their 90s died
 
If you write the contents roughly
The prefecture announced on the 20th that the Prefectural Sports Center (Fujisawa City) will be temporarily closed for the time being. 
Four new deaths in Kanagawa Prefecture on the 20th over the new coronavirus infection, and 1 men and women under the age of 10 to 90s ... → Continue reading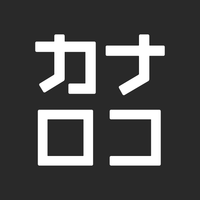 Kanagawa Shimbun
Kanaroko is a news site operated by the Kanagawa Shimbun. As the only local newspaper in Kanagawa Prefecture, we have a news gathering network throughout the prefecture to provide a wealth of information on incidents and accidents, political administration, economics, sports, culture, and heartwarming topics in the region.
---
Wikipedia related words
If there is no explanation, there is no corresponding item on Wikipedia.

Fujisawa
Fujisawa(Fuji Sawasashi) isKanagawa OfShonan areaLocated in the eastCity.Shonan areaIt has the largest population (about 44 people) among them.横 浜 市Touch.
Overview
1940/(Showa 15) Municipal system enforcement.Public health centerIs specified in.
Housing/Tourism/Industry/Education city,Landscape administration.Shonan areaLocated at the easternmost point of the country, famous nationwideEnoshima(Enoshima),Katase-Kugenuma-Tsujido coastHaveTourist cityIt also has a personality as.
Shonan coastPeople seeking a warm and mild climate insurfingな どMarine SportsThe population has continued to increase since before World War II due to enthusiasts and other people seeking good natural, residential and educational environments.
population TheShonan areaThe maximum number is about 44.Tokyo-Yokohama OfBed townHas a strong nature asJR, Private railway (Odakyu-Sotetsu-Enoden),subway(Yokohama Municipal Subway),monorail(Shonan Monorail) Station exists and is relatively convenient.For this reason,Shonan areaCompared to other cities, the population ratio in areas far from the coast is also high.
Edo PeriodToKamakura Buddhismone ofTokimuneIt is the main mountainJyoji Temple(Yugoji)Monzen-choAs,TokaidoThe sixth ofPost town-Fujisawa Inn,AlsoEnoshimaIt prospered as a foothold of a pilgrimage, its appearanceHiroshige Utagawa OfFifty-three Stations of the TokaidoIt is also drawn in.
Meiji Era-Second World WarDuring this period, the climate is mild, so Kugenuma and Katase districts in the south are Japan's first plans from the middle of the Meiji eraVilla areaWas developed asTaishoAfter the period,royal,政治家, Manyscholar,Cultural personHave settled in, so it is a villa area, a resort area,Summer resortDeveloped asRyunosuke Ayukawa,Warrior alley,Kiryu KishidaIt became a place of creative activities for many cultural people.
During World War II, as a radar engineer training for ships and ground bases,Navy Densetsu SchoolWas opened in the city. In addition, we will carry out training training on aviation radio wave and optical weapon maintenance.Fujisawa Navy Air CorpsWas opened, and Sora Fujisawa and Denso School were sought to collaborate.
After World War IITokyo OfBed townAs the population progresses and the population increases rapidly, JR (Tokaido Main Line,Shonan Shinjuku Line,Ueno Tokyo Line), Odakyu (Enoshima Line), three railways of Enoden gatherFujisawa StationCommercial facilities are concentrated mainly in. Also,Keio University(Shonan Fujisawa Campus(SFC)),Shonan Institute of Technology(Shonan Campus),Tama University(Shonan Campus),Nihon University(Shonan Campus) Is also a city of education. Citizens' voluntary cultural activities are also active,1951/(Showa 26)Fujisawa City ExhibitionWas launched,1973/(Showa 48) The first nationwide opera "Fujisawa citizen operaWas held and continues to this day. further1992/The Fujisawa Opera Competition also started in (4) and is now positioned as the gateway to young opera singers. On the other hand, in the cityMuseum-MuseumAlthough there is no facility that calls itself, as a collection exhibition facility1974/(Showa 49)Fujisawa City Archives(First in Japan at the municipal level)Shonandai Cultural CenterChildren's Center, 2016 (Heisei28 years)Fujisawa Ukiyo-e MuseumThere is a prefectural transportation exhibition hall (Tsujido Seaside ParkInside), privateIsuzu PlazaIs mentioned.
Located in the southern part of the cityKugenuma coastIs older thanBeachWas opened and nowKatase Nishihama, Kugenuma beachKnown as Japan's number one beach with over 300 million visitors annually, surfing in Japan (with various opinions),Beach volleyballIt is the birthplace.Katase Higashihama BeachFrom foreigners since the early Meiji eraSea bathingWith the tradition that was done. Also, EnoshimaYoritomo GengenWorshiped by prayerEnoshima BenzaitenIt is a popular place to visit,1964/(Showa 39)Tokyo OlympicsThen.ヨ ッ トSelected as the competition venue (Shonan Port),2020/HeldTokyo OlympicsButSailingThe competition was held.Even now, it attracts about 1,200 million tourists throughout the year, even outside the summer and the first visit to the shrine.ShonanIt is the best tourist destination. The coast of the city (Katase, Kugenuma, Tsujido coast, Enoshima) is sailing, surfing,Board sailing, Marine sports such as beach volleyball,Sea bathing,fishing,Beach combing,New Enoshima AquariumIt is a big marine resort area such asAmerica-FloridaMiami BeachSince it is a sister city to the city,Oriental miami beachIs often called.
The northern part of the city is an area centered on Shonandai.Shonandai StationIs Odakyu (Enoshima Line), Sotetsu (Izumino Line), Yokohama Municipal Subway, a total of XNUMX lines are connected, and because of its convenience, it can also be used as a transfer station.Keio University Shonan Fujisawa CampusIt is developing as a gateway to (SFC).again,Isuzu MotorsThere are large-scale manufacturing factories and related factories.By the way, Fujisawa's industry is the third largest in Kanagawa prefecture after Yokohama and Kawasaki in terms of shipment value of manufactured goods.[1].
On the other hand, it had advanced along the southern JR Tokaido Line.Kanto Special Steel,Takeda Pharmaceutical(2006/(18) March) and so on. Therefore, the revitalization policy as an industrial/industrial city is aggressively implemented, and the Kanto special steelmaking site isTsujido StationDevelop by making use of the location conditions called beforeShonan CXStarted promotion measures such as projects, and the site of Takeda Pharmaceutical Company's own factory was in April 2018.Shonan Health Innovation Park It became (Shonan Eye Park).also,2009/Withdrawal has been completed by (21)Tsujido Motomachi OfPanasonicAt the site of the related factory,Solar powerAnd for homeStorage batteryCreate a new town with large-scale deployment ofFujisawa Sustainable Smart Town(Fujisawa SST) concept" was announced,2014/The town opened (partly completed) in 26.
Geography
Located in the central south of Kanagawa prefecture,Sagami BayFacing. South of the old TokaidoShonanThe coastal plain called the dune areaSagamino PlateauAnd the Koza hillsSakaigawaandHikiji RiverThe undulations from are not great. SoutheastMt Kataseと 呼 ば れ るMiura HillsBecame the westernmost part ofEnoshimaBecomes Enoshima is the southernmost part of the city.
TsujidoClimate (1992-2010)
Month
1
2
3
4
5
6
7
8
9
10
11
12
Years
Highest temperature record

° C

(

° F

)
18.6
(65.5)
22.1
(71.8)
22.3
(72.1)
27.2
(81)
29.6
(85.3)
32.1
(89.8)
36.2
(97.2)
36.7
(98.1)
36.5
(97.7)
31.0
(87.8)
24.7
(76.5)
22.6
(72.7)
36.7
(98.1)
Average maximum temperature

° C

(

° F

)
10.8
(51.4)
11.4
(52.5)
13.9
(57)
18.4
(65.1)
22.1
(71.8)
24.8
(76.6)
28.1
(82.6)
30.1
(86.2)
27.4
(81.3)
22.6
(72.7)
17.7
(63.9)
13.3
(55.9)
20.1
(68.2)
Average daily temperature

° C

(

° F

)
6.1
(43)
6.7
(44.1)
9.6
(49.3)
14.3
(57.7)
18.3
(64.9)
21.5
(70.7)
24.9
(76.8)
26.6
(79.9)
23.7
(74.7)
18.5
(65.3)
13.3
(55.9)
8.5
(47.3)
16.0
(60.8)
Average minimum temperature

° C

(

° F

)
1.6
(34.9)
2.0
(35.6)
5.1
(41.2)
10.0
(50)
14.8
(58.6)
18.7
(65.7)
22.5
(72.5)
24.0
(75.2)
20.6
(69.1)
15.0
(59)
9.2
(48.6)
4.1
(39.4)
12.4
(54.3)
Minimum temperature record

° C

(

° F

)
−3.5
(25.7)
−5
(23)
−1.4
(29.5)
−0.2
(31.6)
7.1
(44.8)
12.3
(54.1)
16.7
(62.1)
18.0
(64.4)
12.2
(54)
7.4
(45.3)
2.1
(35.8)
−3.5
(25.7)
−5
(23)
Precipitation amount mm (inch)
66.4
(2.614)
57.7
(2.272)
139.2
(5.48)
133.5
(5.256)
157.4
(6.197)
165.6
(6.52)
181.4
(7.142)
137.3
(5.406)
191.3
(7.531)
182.7
(7.193)
104.1
(4.098)
59.3
(2.335)
1,564.9
(61.61)
Average days of precipitation

(≥1.0 mm)

6.6
5.9
10.7
9.8
11.5
12.2
10.5
6.6
10.1
10.3
7.8
5.3
107.3
Average monthlyDaylight hours
178.3
169.4
168.8
175.9
170.4
126.9
167.9
208.7
144.2
140.5
147.9
174.4
1,974.7
Source 1:Japanese Meteorological Agency
Source 2:Value of 1st to 10th in observation history (value throughout the year)
Adjacent local governments
History
Koza-gun

Fujisawa-juku Okubo-cho, Fujisawa-juku Sakado-cho, Kugenuma-mura, Inari-mura, Oiwa-mura, Hatori-mura, Tsujido-mura, Shimotsutana-mura, Kameno-mura, Engyo-mura, Ishikawa-mura, Imada-mura, Nishimata-no-mura, Hitoshi-mura, Shigo-mura, Miyahara Village, Yoda Village, Kuzuhara Village, Irisawa Village, Chogo Village, Nanatsuki Village, Senzoku Village, Endo Village

Kamakura District

Fujisawa-juku Ozawa-machi, Fujisawa-juku Nishitomi-cho, Karasawa-mura, Maitreya-mura, Watanauchi-mura, Takaya-mura, Kozuka-mura, Miyamae-mura,Kawana Village, Katase Village, Enoshima
Koza-gun

Kamakura District

Fujisawa Otomi Town ← Fujisawa Station Osamachi, Fujisawa Station Nishitomicho
Muraoka ← Maitreya Village, Kozuka Village, Miyamae Village, Takaya Village, Watanai Village, Esawa Village, Kawana Village
Kawaguchi ← Katase Village/Enoshima
Starting on February 2, air raids by US military aircraft sporadically begin (Fujisawa air raid reference). 21 dead until the end of the war in Fujisawa City[10].

May 5--24 US ArmyB-29An incendiary attack by a bomber damaged a private house in the city.
July 7-Air raid by US Navy aircraft near Tsujido. Five people died.
population
The population is the fourth largest in the prefecture (about 4 people) after the cities of Yokohama, Kawasaki, and Sagamihara, which are ordinance-designated cities in Kanagawa prefecture.44 in cities across the countryPlace(As of January 2022, 1Legal population).
The population is on the rise due to the migration of people who like the sea and Enoshima, as well as the migration due to the start of telework and wormcation.
Region
Town name
In some areas in Fujisawa CityAct on Residential Displaybased onHouse displayIs being implemented. The underlined town names are all of them before the display of the address, and all other parts are part of them.
Post
Zip Code
251-00xx,251-08xx(Ooba, good deeds, areas south of Tateishi)- Fujisawa Post OfficeIs in charge of jurisdiction and collection.
252-08xx(Ishikawa/Kameno/North of Nishimata area)- Fujisawa Kita Post OfficeIs in charge of jurisdiction and collection.
Administration
Successive mayors
Administrative agency
City
Prefecture
Country
Parliament
City council
Constant number: 36 people
Term: November 2019th, 5 (Reiwa 1st year)-November 2023th, 5 (4th year of Reiwa)
Chair: Hajime Kato (Fujisawa Shofukai, 4th term)
Vice Chair: Masayoshi Ariga (Democratic/Independent Club, 4th Term)
| Parliamentary name | Number of seats | Member name (◎ is representative) |
| --- | --- | --- |
| Democratic/Independent Club | 10 | ◎ Hidenori Yanagida, Yoshiyuki Ando, ​​Eri Kamio, Hidemi Yatsu, Ryutaro Shimizu, Muneya Tomoda, Tohru Oya, Joe Nagai, Masao Takemura, Masayoshi Ariga |
| Civic club Fujisawa | 9 | ◎ Kazuki Saga, Seigo Ishii, Satoshi Nishi, Naoto Sakurai, Takashi Kurihara, Yukie Matsunaga, Setsuo Kitahashi, Masaya Yamaguchi, Yusuke Inoue |
| Fujisawa Shofukai | 7 | ◎Atsushi Yoshida, Eiko Sugihara, Kazuhiko Amakasu, Hiroshi Sano, Hideaki Sakai, Kentaro Kamimura, Hajime Kato |
| FujisawaKomeito | 5 | ◎Kenichiro Matsushita, Kazumi Hirakawa, Hisayo Higashigi, Masato Muto, Masanori Tsukamoto |
| Japan Communist PartyFujisawa City Council | 4 | ◎Junji Yanagisawa, Toshinori Tsuchiya, Kotaro Ajimura, Mikio Yamauchi |
| Active Fujisawa | 1 | ◎ Ken Harada |
| meter | 36 | |
Kanagawa Prefectural Assembly (Fujisawa City Election District)
Constant number: 5 people
Term: April 2019, 31 (Heisei 4)-April 30, 2023 (5 years of Reiwa)
| Name | Parliamentary name |
| --- | --- |
| Kazuhiro Ichikawa | LDPKanagawa Prefectural Assembly |
| Reiko Waki | Constitutional Democratic Party・Citizenship Club Kanagawa Prefectural Assembly |
| Kunimatsu Makoto | Liberal Democratic Party Kanagawa Prefectural Assembly |
| Yasuyuki Matsunaga | Prefectural Government Kanagawa Prefectural Assembly |
| Hitoshi Watanabe | KomeitoKanagawa Prefectural Assembly |
House of Representatives
judicial
industry
A company with its head office and factory in Fujisawa City
TSEPart 1 listing and its subsidiaries
Listed on the Second Section of the Tokyo Stock Exchange and its subsidiaries
JASDAQListing
Unlisted
Companies that had their headquarters or factory in the past
Merchants that existed in the past, etc.
Slaughterhouse that existed in the past
FujisawaSlaughterhouse[45] ――According to "Kanagawa Livestock March XNUMX", the slaughterhouse owner is Takatoshi Ojima, who is privately run.[45].
Agriculture/Fishery
There are fishing ports, pig farms, farms and orchards in the city.
Fishing port
Specialty goods
Shonan Vegetables is a safe, secure, fresh and delicious vegetable brand.It can be purchased at many direct sales offices and supermarkets in the city, mainly in the northwestern part.
Fish and shellfish are provided to consumers through fish markets outside the city, fresh fish wholesalers outside the city, direct sales / morning markets, and restaurants around Enoshima.
There are many orchards in the northeastern part of the city (Shonandai / Chogo area),Direct sales office It is sold through.
Shonan Shirasu (Kamaage Shirasu, etc.)
Shonan clam
Enoshima barracuda
Shonan wakame seaweed
Shellfish
Shonan tomato
Shonan cabbage
Shonan cucumber
Sake brewing
Brewing sake in Fujisawa was abolished in the Middle Ages,[46],TaishoAfter the year, it has an aspect as a liquor producing area.The brewer had Hirano Toemon[44].
1919/Founded in (Taisho 8th year)Dai Nippon Brewery[Annotation 7]Is harvested in the whole areasweet potato,MilletWith the raw materialUmetaro SuzukiInvented bySynthetic sake"BuddingStarted mass production at Fujisawa factory[Annotation 8].. Eventually, synthetic sake, which began to be mass-produced including products of other companies, spread throughout Japan.1961/Yamato brewing was absorbed in Sanraku brewing in (36), and laterGiraffe HDSubsidiaryMercianNext to Japan's largest gross domestic productWineOperating as a manufacturing base[Annotation 9].
Also, in MinamifujisawaOK storeOn the site where the Fujisawa store stands, there was a factory of a sake brewer that used to exist.[5].. "Tommy malt whiskey" manufactured at Fujisawa Distillery is a true malt whiskey in Japan.1929/On saleSuntory"White billNext to1937/Released in (Showa 12)Nikka Whiskey)).
After the war, Tokyo Brewing went bankrupt, but the Fujisawa factoryToyaNextMorinaga BrewingManufacturing continued until closed in the late 1960s[50].
Sister cities/partner cities
Domestic
sister city
Partner city
Overseas
sister city
Friendship city
Medical
Education
University
Vocational schools
public
private
high school
public
private
Junior high school
public
private
primary school
public
private
Special school
public
Various schools
Media
Broadcaster
Radio broadcast
Educational facility
Fujisawa Youth Center
Tsujido Youth Center
Local citizen's house
Local children's house, children's house
library
The Fujisawa City Library as a whole is making progressive efforts such as lending recording and video materials, introducing a lending / returning system, and dealing with users with disabilities.[Annotation 10]..However, the facilities of the Minami Municipal Library have been used since the time of the former Central Library and have been significantly deteriorated, and barrier-free facilities are inadequate. ing[56].
General Public Library
South Citizen's Library (former Central Library, ODAKYU Shonan GATE will be temporarily relocated to the 2019th floor in 6)[57])
Tsujido Public Library
Shonan Oba Public Library
Exercise facility
Private facilities, abolished facilitiesFujisawa City SportsSee.
Municipal
Some facilities attached to the park are omitted. Detail is Sports facilities and businesses (Fujisawa City Mirai Creation Foundation) See. In addition, many public halls are equipped with gyms and halls for about 200 people.
Akibadai Park

Akibadai Cultural Gymnasium -The largest indoor gymnasium in the city. The first gym room with spectators seats 3000, martial arts hall, kyudo hall, etc.
-Spectator seat 353 50m pool, flowing pool, indoor 25m pool, etc.
-Artificial grass field for soccer and rugby with 1436 seats. There is lighting equipment

Chichibunomiya Memorial Gymnasium -The main arena of the auditorium 793, martial arts hall, kyudo hall, etc.
Kugenuma Sports Park (Yabe Park)- Yabe Baseball Stadium, Pool, tennis court, etc.
Kugenuma Seaside Park - 3mHalf pipeWas addedSkate park
- AthleticCourse etc. Accommodation is possible at the campsite (reservation required)
Green square -In Fujisawa City, it is a multipurpose open space that is open to the public by renting private idle land. Scattered in the city, the scale and uses vary. The rules of use are not standardized,GateballIf it is a court, if play equipment is installed and it is indistinguishable from the park,Municipal farmIt may be a site.
Prefectural management
Transportation
Railway line
Fujisawa's railway lines run from south to eastJRLines, northeast of city areaEnoshima Line(Odakyu) And thenShonan MonorailPasses through the Katase district in the southeastern part of the city.
Fujisawa StationIs the nearest station to administrative facilities such as city halls and is the central station of the city.JRline,Odakyuline,Enoshima Electric RailwayThere is a line service. (Famous as a tourist routeEnodenYou can also transfer to. Enoden started from Fujisawa stationEnoshima StationHead south in the direction ofSagami BayAlong the shoreKamakura StationHead towards the direction. )
Tsujido StationIs a transportation hub in the southwest, and has been at the north exit of the station since the 2000s.Kanto Special SteelFormer siteShonan CXWas redeveloped as
Shonandai StationIt is,Odakyu,Sotetsu,Yokohama Municipal SubwayHas become a transportation node in the north. (At the station1999/ToIzumino Line(Sotetsu) andBlue line(Yokohama Municipal Subway) Since the extension,1998/From about 5 people2018/Tripled to about 18 peopledid. )
East Japan Railway(JR East)

Tokaido Main Line

-Fujisawa Station-Tsujido Station-
Enoshima Line
Izumino Line
Blue line
Enoshima Electric Railway Line
Planned route
Sotetsu Izumino Line extension
JR Tokaido LineMuraoka New Station (tentative name)

Ofuna Station - Fujisawa StationA new station installation plan in the Muraoka area, which is an intermediate point between the two. There used to be a Shonan freight station here. Adjacent to Kanagawa prefecture, Fujisawa city and Muraoka district in 2018Kamakura cityAnd "Muraoka Shin Station (tentative name) installation council" was established. In the Muraoka areaTakeda PharmaceuticalShonan Health Innovation ParkIt is a base for research and development at the company.It was also in the Fukasawa area of ​​Kamakura city, which is adjacent to the Muraoka area.JR Ofuna FactoryIt is planned to connect the ruins with the road by road and carry out integrated urban development.
February 2021, 2 Kanagawa Prefecture, Fujisawa City, Kamakura City and JR East have agreed to establish a new Muraoka Station and signed a memorandum of understanding.[59]
Remarks
Transit Bus
A network of multiple operators will be formed around the main stations in the city, and in some areas complement busesShared taxiCan be seen.
In addition, 2005/ToKanagawaFirst of all, "Twin liner(Large articulated bus)" (Shonandai Station West Exit-Keio University) has started operation. this is,1999/ToShonandai StationへSotetsu Izumino LineとYokohama Municipal SubwaySince the extension, the bus route became a chronic shortage of transportation capacity, and it was introduced to solve this problem.2018/The service also started between Tsujido Station North Exit and Shonan Life Town/Keio University.
(The number of users of Shonandai station was the same as the previous year.1998/From about 5 people2002/Has doubled to about 10.2003/ToMinistry of Land, Infrastructure, Transport and Tourism,Kanagawa Prefecture,Kanagawa Prefectural Police,Keio UniversityとKanagawa Central TransportationAs a result, the "New Public Transportation System Introduction Review Committee" was established,2004/As a new public transportation system, the introduction of the "Twin Liner", which has approximately twice the transport capacity of ordinary buses, was recommended and started operation in 2.[63].. In cooperation with Fujisawa City, etc. along with its transportation capacityPTPS"(Public vehicle priority system*2) is being strengthened. )
Other,Fujisawa Station,Tsujido StationからAirport limousine bus,Express BusArrives and departs.
Refer to the section of each business office for details of the route system, and see the section of each railway station bus line for details of the station platform.
Kanagawa Central Transport East
Local proposal type bus
A system in which Fujisawa City's original policy, which started in 1997, allows the city to consolidate the requests of residents and discuss with operators to propose new route development. Started the same yearOmnibus townNot covered by the system.
Operated mainly by the local governmentCommunity busIn contrast to, the operation is left to the operator, and the city serves to collect opinions from the residents such as requests for routes and service schedules, and also assists with bus purchase costs.[64].. In the case of poor business, follow-ups such as calling out to citizens through the city are conducted.[65], There are also cases where it was reorganized as a new route[66].
The routes opened under this system are listed below. (God) is Kananaka, and (E) is Enoden bus service line.[67]
道路
Other prefectural roads
Ship
Also, in the pastShonan PortTo and fromLarge vesselThere was a regular sea route.
Enoshima-Atami-Ito route entered service on December 1963, 12[68]..Japan High Speed ​​Craft Co., Ltd.[Annotation 12]Hydrofoil made one round trip daily, connecting Enoshima to Atami in 45 minutes one way.[69].. Abolished on July 1968, 7[68].
Yokohama-Enoshima-Oshima route entered service on January 1965, 1[70]..The operating companyTokai Kisen.. New passenger shipSakura MaruIs applied.It takes about 3 hours one way.At its peak, it achieved a record of transporting 16 people a year, but it gradually declined. Suspended on January 1974, 1, abolished in 16[71].
August 2009, 6,Tokai Kisen OfJet foil,Seven island rainbowFujisawa City chartered, and although it was a temporary flight, the Oshima route was revived.[71]..Taking this opportunity, Oshima / Niijima flights have been operated several times a year since then.It takes about 1 hour one way from Enoshima to Oshima.To board the ship, it is necessary to participate in the tour planned and recruited by the company.
Famous places, historic spots, sightseeing spots, festivals, special events, sports, and others
"Shonan" and "Enoshima" are famous throughout the country. Along the coastlineNational Route 134Especially on holidaysTraffic jamStands out[Annotation 13].
The view from Katase, Kugenuma and Tsujido coast on a sunny day is wonderful, from east to westJogashima Island,Miura Peninsula, Enoshima,izu-Oshima,Toshima,Izu Peninsula,Crow hat rock,Hakone,Mount Fuji,Shonandaira,Tanzawa-Mt. OoyamaCan overlook. (Of EnoshimaObservatoryFromYokohama Landmark Tower,Bay bridge,Japan Southern Alps,Mt. TakaosanIt is also famous for the beautiful sunrise over the Miura Peninsula and Enoshima, and the sunset over Hakone and Mt. Fuji.
Sights/historic sites/tourist spots
Festivals and events
traditional culture
Sports
About sports facilities existing in the city,Exercise facility and Fujisawa City SportsSee. For famous playersPerson from,Related personSee.
Honorary citizen
Person from
政治家
Business world
Government
scholar
Media
Sports
literature
Arts/Entertainment
Related person
royal
Imperial family relations
Politician/bureaucrat
Business world
scholar
Media
Sports
literature
Arts/Entertainment
Works set in Fujisawa City
Comic
Those without notes are works that have been serialized.
HakoneThe main character is the car race in, but the hero and the heroineKatase Enoshima StationWhen you get home fromKatase coastI know that I live[Annotation 16].. Starting with the first volume cover,EnoshimaAlso appears frequently.
An athletic field that does not originally exist appears near Enoshima. Enoshima appears with a real name.
The model of Kugenuma Minamidai Junior High School that appears in the work isFujisawa Kugenuma Junior High School. In the middle of the story, Kugenuma, Enoshima, etc. have appeared as the stage.
The work is now in Kaneko City, Kanagawa Prefecture.
Seiryo Gakuen High School and Fujisawa Jitsugyo High School, which have emerged as strong volleyball schools,Shorin Fujisawa High SchoolIs a model.
"Tsujido High School", "Enoshima Commerce", etc. that do not originally exist in Fujisawa City have appeared. Other than that, the scenery of the cityscape of Fujisawa and Enoshima is drawn.
Shohoku High School, which appears in the work, is a real "" in Fujisawa City.Shonan High School(The appearance is Musashinokita High School), and the high school attached to Hainan University is "Shonan Institute of Technology High SchoolIs a model. As an aside, Ryonan High School is located in Kamakura City, which is adjacent to Fujisawa City.Kanagawa Prefectural Kamakura High School, Shoyo High School is also in the neighboring city of Yokohama.Shoyo High SchoolIs a model.
Kanagawa Prefectural Road 312 Taya Fujisawa LineThe cityscape facing theFujisawa StationThe surrounding scenery is drawn.
Katase High School that appears in the work is "Shichirigahama High SchoolIs a model. Along with Enoden, the scenery around Enoshima is drawn.
The main character is set in the Shonan areaKugenuma coastLive near the.
OdakyuKatase Enoshima StationThe parody of "Katase Shiranoshima Station" has appeared.
The heroine of the fictional shrine on EnoshimaA priestess.
Although the place name does not appear, the model of the coast near the home where the protagonist runsKugenuma coastIs seen, and now is drawn.
The south tennis club (commonly known as STC) to which the characters in the work, Eiichiro Maruo and Natsu Takasaki belong, actually exists in Fujisawa City.Ebara Shonan Sports Center(Aka Ebara SSC) and the school building of Osugi High School where two people attend are located in the city.Shorin Fujisawa High SchoolIs a model.
The main character, Hajime Aisawa, is from the soccer club of Enoshima High School, which does not exist.
Set in a fictitious dining room near the Eshima Shrine Hetsugu Shrine.
Nihon University Veterinary MedicineIs the model of the stage.The author is a graduate of the same department[86].
Anime
Regarding the video production support system in Fujisawa CityShonan Fujisawa Film CommissionSee section.
Game
God Eater: The location of the Far East branch to which the hero belongs is said to be "Former Fujisawa City, Kanagawa Prefecture."
: Become a living area of ​​the main character with Kamakura City
Drama
movies
literature
song
   List of local songs in KanagawaSee also
Songs set or drawn by Fujisawa (Enoshima, Kugenuma, Tsujido, Enoden, etc.)
License plate
Fujisawa has a Shonan number (Kanagawa Transport Bureau) Is assigned.
Shonan number allocation area
Hiratsuka City, Fujisawa City, Chigasaki City, Odawara City, Hadano City, Isehara City, Minamiashigara City, Takaza District (Samukawa Town), Naka District (Oiso Town, Ninomiya Town), Ashigarashie District (Oi Town, Kaisei Town, Nakai Town, Matsuda Town, Yamakita Town) Ashigarashimo District (Hakone Town, Manazuru Town, Yugawara Town)
Other
Atsugi AirfieldLocated in the flight path of a military aircraft taking off and landing inEnvironmental Improvement ActIt has been designated as a subsidy area for housing soundproofing and air-conditioning utility costs based on[92].. GenerallyFujisawa BypassIt was limited to the west of the Hikiji River on the north side,2006/By reviewing the standards in (18)WECPNLMore than 75 areas have been added, and it is now possible to apply for a house that meets various conditions such as the completion date of the house over a wide area including the coastline[93].
1988 years,Shonan Life TownWithin the areaChigasakiA citizens' movement called for the transfer to Fujisawa City. As in the case where elementary school students were allowed to cross-border to school in the form of educational office work commissioned by Chigasaki City, measures were taken to prevent disadvantages in education from occurring in the relevant areas, and at least administratively resolved. ..
As the city's official mascot, "Kawasemi-kun" with a motif of city birds in 2009[94]Appeared and was heavily used in city publications. After that, after a naming recruitment contest, Fujikyun♡[95]Appeared in 2015. The history of the change is unknown. In addition, "Hyota" that appears in the election voting rate improvement campaign[96]There is.
footnote
注 釈
Source
References
Arai Saketake "Busou Nozoki" Takesou Daikansha, 1926.
"Livestock in Kanagawa March 1934" Kanagawa Agata Internal Affairs Department, XNUMX.
Seidō Hattori "Hometown Memories Photobook Meiji Taisho Showa Fujisawa" Diet Publishing, July 1979, 7.

Kodama Kota Hen "Fujisawa-Ayumi of My Town-" (enhanced version)Fujisawa City Archives, August 1984, 10.
Related item
外部 リンク