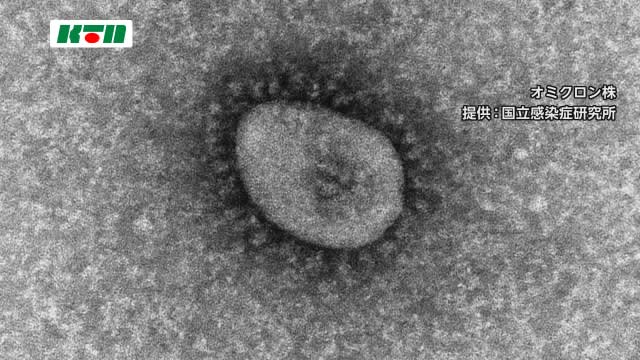 写真 
[Breaking news] 608 new people in Nagasaki Prefecture The spread of new coronavirus infection does not stop
 
If you write the contents roughly
This is an account for "TV Nagasaki" (Fuji TV series) news. 
On the 26th, 608 new coronavirus infections were announced in Nagasaki Prefecture.A new infection has been announced ... → Continue reading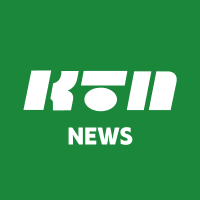 KTN TV Nagasaki
"TV Nagasaki" (Fuji TV affiliate) news account. We will send you the latest news about Nagasaki Prefecture.
---
Wikipedia related words
If there is no explanation, there is no corresponding item on Wikipedia.

Fuji TV series
Fuji TV seriesWhat is (Fuji TV Keiretsu)?Fuji TelevisionTheKey stationToBroadcaster Ofnetwork.
Overview
There are two networks in the Fuji TV series.one Fuji News Network(Fuji News Network, FNN), and the other isFuji network(Fuji Network System, FNS).The former isNewsThe latter aims to supply programs, and the latter to supply other broadcast programs.
All member stations are TV-only, and become FNN / FNS affiliated stationsLatteThere is no station[1].
List of Fuji TV series
Terrestrial wave
Satellite broadcasting
footnote
Related item
外部 リンク
TV Nagasaki
TV Nagasaki Co., Ltd.(TV Nagasaki,Television Nagasaki Co., Ltd.) IsNagasakiTheBroadcast target areaAndTelevision broadcastingDoing business,Specific terrestrial backbone broadcasterIs.Abbreviation isKTN(K.K. Television Nagasaki).callsignIs JOWH-DTV.
Fuji TV series(FNN-FNS). 1969/(Showa44 years)May 4Opening.
Overview
National Route 34Lines andNational Route 202There is a company building along the road connecting the lines.OnceShojiro GotoIt is built in the place where the mansion was, and there is a stone monument showing the ruins of the mansion.
At the time of opening, the company building was double-decker and there was no studio.Later, the third floor and above were expanded and two studios were set up.
The logo mark at the time of the opening of the station was capitalized, and the excellent work submitted by the general public was modified by the person in charge of art at that time.The signboard of the Sasebo relay station remained the old logo even after the logo mark was changed, but now it is the current logo mark.
Nishinippon Shimbun Group (TKU,TNC), Of course, from the remnants of the cross-net era, the Yomiuri Shimbun Group (FBS) Is still intimate, as it is the largest shareholder of KTN as of July 2020.[8].
1991/May 6,Unzen FukenLarge pyroclastic flow disasterThere are three employees, including a cameraman who covered the disaster.MartyrThere was a disaster.TV Nagasaki has been holding a training session every year on June 6rd, inviting new employees (including contract announcers) to Mt. Fugen, with the aim of not letting the experience of the Pyroclastic Flow of Mt. Fugen fade away and passing it on to future generations.[9].
To affiliated companiesKTN Society, And the contract announcer centered on the female announcer of the Yojimaru! GroupDispatch businessAnd broadcasting (program production, local government and corporate publicity video production, etc.), building maintenance, dispatching employees to general companies, etc.
WatermarkNormally, only the KTN logo is displayed, but from December 12th to 24th and January 25st to 1rd, special watermarks for Christmas and New Year are displayed.
For many years, it has been positioned as a broadcast for Koreans and Chinese in Japan, and on Tuesday in the evening news program.Korean,on WednesdayChineseThe simultaneous interpretation of was being broadcast, but it ended on March 2010, 3, and the current "Marutto!』It is not broadcast.
In addition, a spirit ship parades around the tray peculiar to Nagasaki.Spirits sinkMay be organized as a special program (however, it will be broadcast in the middle of the night by recorded broadcasting).
Headquarters / branch office location
Main office

Sasebo branch office

Tokyo branch office

Osaka branch

Fukuoka branch
Capital structure
The names of companies and organizations and the titles of individuals are as of the time. Source:[10][11][12][13]
2021/3/31
| Capital | Total number of issued shares | Number of shareholders |
| --- | --- | --- |
| 300 million yen | 60,000 share | 16 |
Past capital structure
History
Process until opening
1967 year 9 month,Ministry of PostDecided to set up a master station by UHF in 17 districts nationwide including Nagasaki.The movement of multiple commercial TV stations began in Nagasaki Prefecture in April 1962.at that time,Member of the House of RepresentativeswasKaneko Iwazo"TV Nagasaki Co., Ltd.", which was established by the Ministry of Posts and Telecommunications, has submitted an application for establishment with VHF specifications.After that, the policy of approval of the UHF master station began to be seen, and between 1963 and 1965, six companies applied and became a competition.
Details of the 6 companies that applied

| Company name | 系統 | Applicant |
| --- | --- | --- |
| TV Nagasaki Co., Ltd. | West Japan Newspaper | Kaneko Iwazo・ Yoshio Noguchi (President of Nishinippon Shimbun) |
| TV Nagasaki Co., Ltd. | Kansai TV broadcasting | Yozo MatsubaraHitachi ShipbuildingChairman, Kikuo Koizuka (President of Chojiya Brewery) |
| Saikai Television Co., Ltd. | Mainichi Newspapers・ Local volunteers | Tomoichi Kobayashi (from Mainichi Shimbun, President of Shio Seisakusho Kitamatsue), Katsuji Kitani (Chairman of the Prefectural Medical Association) |
| Nagasaki Yomiuri Television Broadcasting Co., Ltd. | Yomiuri Shimbun | Mitsuo Mutai(President of Yomiuri Shimbun), Haruhiko Koyama (Lawyer) |
| Saikai Television Co., Ltd. | Agricultural cooperative | Imaichiro Masaki (Chairman of Nagasaki Agricultural Cooperative), Shinzo Saitsu (Chairman of Goto Shosen) |
| West Kyushu Television Broadcasting Co., Ltd. | Local business world | Hideto Ichinose (Vice Governor of Nagasaki Prefecture), Shozo Kiyoshima (Deputy Governor of Nagasaki Prefecture)Juichi BankPresident) ・ Shigeyasu Sakata (Shinwa BankHead) |
At the recommendation of the Ministry of Posts and Telecommunications, the six competing companies were unified into "TV Nagasaki Co., Ltd." in November 6, but the capital structure was divided into West Japan / Kansai TV / Kaneko Group and Yomiuri Shimbun / Nagasaki Shimbun / Agricultural Cooperative. It had been.
1967/(Showa 42) December The first founder caretaker meeting is held, but it is difficult due to officer issues.
1968/(43) March The founders' meeting was held and 3 directors and 12 corporate auditors were decided.
March 1968, 43 (Showa 3) "TV Nagasaki Co., Ltd." was established after completing the registration of company establishment at the Nagasaki Legal Affairs Bureau.
1969/(44)May 4 --Start this broadcast.At this pointNNN・ FNNCross net stationIt was.
Nagasaki International TelevisionNagasaki Prefecture will be in the NNN blank area for half a year because the opening schedule of the station has been delayed by half a year from the beginning.In the meantime, NNN's coverageFukuoka Broadcasting Nagasaki branch officeWas opened and went.note that,"A TV that gives you the energy of a genius Takeshi!And 'Go! Anpanman], [QP 3 minutes cooking』And some programs1991/(3)May 3Continued broadcasting by receiving online.
Company history/commemorative magazine
TV Nagasaki has published the following three books (as of March 3).
25-year history of TV Nagasaki, which is older than me(Television Nagasaki, ed.) Published in March 1994, page 6
2 KTN TV Nagasaki 40 years history(Television Nagasaki, ed.) Published in March 2009, page 21
3 KTN TV Nagasaki 50 years history(TV Nagasaki, ed.) Published in April 2019 (Heisei 31)
Network transition
1969/(44)May 4 ――The station opened on this day and started broadcasting on TV.At that time, it was a cross-net station between Nippon Television and Fuji Television.
Weekday program (morning)
Cross net with NNN[Note 12] The era is "Zoom in!! Morning!"Wide show at lunch→ →TV in the afternoon"NNN Today's Events』, Etc., was preferentially connected to the Internet with programs of the Nippon Television network (total broadcasting time ratio from the opening of the station to September 1990, NTV system 9: Fuji system 6).
1979/(54)2In the latter half of 7 o'clock untilPlay with Mom! Ping Pong Bread, In the first half of 1980 o'clock until the first half of the 8s,Hirake! Ponkikki, But I decided to go online with the aforementioned "Zoom in !! Morning!"[Note 13] Due to the influence, "Play with Mom! Ping Pong Pan"1982/(57) Until the end of the broadcast in March, it moved to the time zone of 3:16 --30:17 on weekdays and was broadcast on the delayed net. "Hirake! Ponkikki" is temporarily discontinued and withdraws from NNN[Note 14] After1990/(2)10More broadcast,Final episodeI went online at the same time.
On the other hand, in the Fuji series programs, from the beginning of the station, "Hiroshi Ogawa ShowMorning wide show from "(Current"Mezamashi 8』Frame) was on the net at the same time.
Weekday program (12:16 to XNUMX:XNUMX)
"Wide show at lunch→ →TV in the afternoonWas KTN in the NTV Fuji Crossnet station in the Kyushu area at that time.[Note 15] Only was online at the same time (however, the broadcast of "Omoikkiri TV" was only for 12 hour at 1 o'clock)[Note 16].

By the way, the 13:XNUMX level inclusion corner of "Omoikkiri TV"FeastIs a TBS affiliate that was another commercial TV station in Nagasaki Prefecture at that time.Nagasaki BroadcastingUntil September 1988, 9, (NBC) was on a time shift net with a delay of about one hour.

On the other hand, in the Fuji network, from the beginning of the station, "Lion wife theater→ →Lion's request"Tokai TV production daytime drama"You at 3 o'clock→ →Time 3』13:15 and 12:15 on the net at the same time. During the KTN cross-net period, weekdays from 12:13 to 15:XNUMX, a mixed formation of NTV (XNUMX:XNUMX) and Fuji (XNUMX:XNUMX and XNUMX:XNUMX) was organized.

In addition to KTN, Fuji affiliated stations that once formed a cross netAkita TV(AKT) ・Fukushima TV(FTV) ・Niigata General Television(NST) ・TV Kumamoto(TKU) ・Kagoshima TVThere is (KTS), but like KTN, FTV / NST is until just before the cross-net is resolved, KTS is until one and a half years before the cross-net is resolved, and weekday afternoons (1:12 to 15:XNUMX) are with other series. Continued mixed formation[Note 17]..In addition, the same time zone of AKT and TKU has been unified to Fuji system from the beginning of the station.[Note 18].

September 1990 during the cross-net period[Note 15]Until 12:XNUMX on weekdays, NTV's "Lunch Wide Show" → "Omoikkiri TV" Simultaneous Net[Note 19] Due to the organization, the Fuji series weekday 12 o'clock program "You can laugh!] Was a time shift net in the evening (16:17 to 1990:10).From October 1, 1983, when it became Fujiful Net, it has shifted to simultaneous net and continues to the present.The broadcast of "Waratte Iitomo!" Started on July 7, 11 (200th).[14]It has not been broadcast in Nagasaki prefecture for the first 10 months. (However, the weekday version of "Waratte Iitomo!"You can laugh! New Year version』(January 1983, 1, 3: 12-00: 13) was jumped at 55:13 and netted at the same time.

During the cross-net period, "Waratte Iitomo!" Was suspended like other Fuji programs in the afternoon when a special program for sports broadcasting was held on Fuji TV on the afternoon of holidays and holidays.
"If you're laughing!] The previous Fuji-based Monday-Friday 12:XNUMX program has never been broadcast on KTN.
Weekday program (17:XNUMX)
As explained in the previous section, "Waratte Iitomo!"[Note 20] Due to the organization, the live broadcast "SunsetHas never been broadcast.Fuji affiliated stations, including other cross-net stations in the Kyushu area, were not broadcast at the beginning of the program, but one year after the program started broadcasting.1986/(61) From around spring, we started the internet one by one.Among them, with KTNAkita TV(AKT),Ishikawa TV(ITC) has not been broadcast until the end (the latter two stations organize animation rebroadcasts, delayed broadcasts, drama rebroadcasts, etc. provided by local shopping districts, etc.)[Note 21].
In this regard, NBCHitoshi MurayamaIn the NBC radio program, Anna said, "Because a certain TV station in Kanayamachi is not broadcasting, in NagasakiOnyanko ClubWas not well known. "[Note 22].
Prime time and other regular programs by day of the week
Prime time program schedule at the time of opening in April 1969.
At the time of the opening of the station, Fuji-related programs were simultaneously online at 7 o'clock on Wednesday.
There is also a Fuji simultaneous net frame produced by Kansai TV at 21:30 on Sunday.
On Tuesdays, Thursdays, and Saturdays, the Fuji simultaneous rate was high from that time.
★ → Timeshift net
★ → Timeshift net
☆ → 30 minutes ahead of schedule
"Quiz Grand PrixAnd 'Star thousand nights』Starting1981/(56)9The band program of the latter half of 19:XNUMX of the Fuji series that had been broadcast until was online all day[Note 23]..For this reason, until the above-mentioned period, the combination of "19-minute programs of the NTV series + band programs of the Fuji series" was held at 30:1981 on Mondays, Tuesdays, Wednesdays, and Fridays. Since October 10, when "Star Senichiya" ended, KTN's golden prime time organization has been reorganized frequently until September 1990 due to trends in professional baseball and special numbers organized by Fuji TV. rice field.
From April 19 to September 1974, the second half of Fuji's Wednesday at 4:1981Quiz Grand Prix"→" "→"Reverse quiz jack"When"Star thousand nights, From October 1981 to March 10 ("Urusei Yatsura→ →Every time→ →F』) Was broadcast 30 minutes ahead of schedule (from 19:30 on Wednesday at that time, NTV system (Nippon Television Network System)Toshiba Family Hall Special Dane Appears !?Etc.) because they were online at the same time).The contents of this organization were also broadcast by KTS as well.[Note 24]
1984/(59) NBC will have a golden program by the spring reorganizationTBSseries(JNN), And several NTV-series programs that have been broadcast on the same station (programs that were simultaneously online at the golden time on Friday and Saturday ("Kakkurakin big broadcast"Smile in the sun!"Saturday Grand Theater] Etc.) has moved. Until September 1990, when he left NNN, the ratio of internet including band programs was higher in the NTV series than in the Fuji TV series (FNN / FNS).
1990/(2)9The program organization from 18:0 just before leaving NNN to XNUMX:XNUMX the next day is as follows.Both the NTV and Fuji series maintained a well-balanced organization on a daily basis.
In addition, when I was a cross netKTSOn weekdays, the organization was similar to the one below.However, regarding NNS, KTN is not a member and KTS is a member.For this reason, it is not official in the cross net that was organized in the general program including the prime time at the time of KTN cross net.Both stations have been members of FNS since the cross-net period.
Channel
Remote control key ID is "8"
Nagasaki 20ch 1kw
Sasebo 34ch 1kw
Isahaya 20ch 10w
Minamikushiyama 20ch 3w
Shimabara 20ch 3w
Minamiarima 20ch 3w
Fukue 34ch 10w
Hirado 20ch 3w
Matsuura 35ch 3w * Changed from 2012ch between October 10nd and December 2th, 12.
Arikawa 29ch 1w
Oseto 20ch 3w
Higashi Nagasaki 47ch 1w
Iimori 47ch 0.3w
Yagami 47ch 0.3w
Izuhara 20ch 30w
Gonoura 20ch 30w
Nagayo 20ch 1w
Azekari 33ch 0.3w
Yoshii 26ch 0.3w
Sasa 34ch 0.1w
Unzen 47ch 0.05w
Aiura 20ch 0.3w * Changed from 2020ch between September 9th and November 28th, 11.
Sechihara 34ch 0.3w
Emukaeshikamachi 26ch 0.3w
Nagasaki Nameshi 20ch 0.3w
Hasami 41ch 0.3w
Matsuura Minami 26ch 0.3w
Hirado Naka 48ch 1w
Hirado South 39ch 0.3w
Nomozaki 32ch 0.1w
Nama 29ch 0.3w
Matsuura Fukushima 38ch 0.3w
Uku 35ch 0.3w * Changed from 2013ch between January 1th and February 25th, 2.
Miiraku 23ch 0.3w
Haiki 34ch 0.3w
Nagasaki Kita 20ch 0.5w
Nagasaki Nishiyama 20ch 0.3w
Sasebo Hino 34ch 0.1w
Sasebo Ono 32ch 1w
Sasebo Akasaki 34ch 1w
Tameshimachi 45ch 0.05w
Nagasaki Minami 20ch 0.3w
Tomachi 20ch 0.3w
Kayaki 28ch 0.3w
Ao 27ch 0.01w
West He Oshima 33ch 0.01w
Nomo Takahama 47ch 0.01w
Nagasaki Hirayama 34ch 0.05w
Tomie 36ch 0.3w
Shimabara North 20ch 0.3w
Matsuura Takashima 38ch 0.3w
Kitaarima East 37ch 0.1w
Kitaarima Minami 37ch 0.1w
Sakito Higashi 29ch 0.01w
Sakito Nishi 29ch 0.01w
Tokuman Oshima 29ch 0.01w
Narao 36ch 0.1w
Sasebo Hiu 33ch 0.3w
Minami Shikamachi 25ch 0.01w
Arikawa Kita 20ch 0.05w
Gotateyama 29ch 0.05w
Nagasaki Mogi 26ch 0.01w
Matsuura Higashi 47ch 0.3w
Ojika 35ch 0.3w * Changed from 2013ch between January 1th and February 25th, 2.
Kosaza Kusunoki 20ch 0.01w
Oniki Nakao 20ch 0.05w
Sakiyama 32ch 0.1w
Sasebo Yunoki 26ch 0.1w
Main program
In-house program
Petit Maru!(Weekdays 11:20 --11:25) * HD
Marutto!(Weekdays 16:50 --19:00) * HD
KTN News(Monday / Wednesday 22:54 --23: 00, Tuesday / Thursday / Friday 20:54 --21: 00, Sunday 6:00 --6:15) * HD
KTN Live News days(Weekdays 11:30 --11:45, Weekends 11:50 --12:00) * HD
KTN Live News It!(Weekend 17: 30-18: 00) * HD
Nagasaki Photo Trip (Tuesday 21:54 --22:00) * HD
(Wednesday 20:54 --21: 00) * HD
Rumi Shinba and Shinji Morisue(Saturday 10:25-10:55, broadcast once a month) * HD
Great value (Saturday 10:55 --11:20, broadcast once a month) * HD
DUNK! DUNK! Velca (Saturday 13:55 --14:05) * HD
KTN Report (Sunday 5:45-6: 00, broadcast once a month) * HD
Fuji TV system time shift net program
Kismai Super BUSAIKU!?(Tuesday 0:30-1:00 <Midnight Monday>)
Goripara memoirs(Tuesday 1:00-1:35 <Midnight Monday>,TV West JapanProduction)
Sky theory castle on the table of maimai(Tuesday 15:15-15:45,Kansai TVProduction)
Murakami mayonnaise will be happy!(Wednesday 0:30-1:00 <Tuesday midnight>, produced by Kansai TV)
Goutan Nouveau 2(Wednesday 1:00-1:35 <Tuesday midnight>, produced by Kansai TV)
1 minute to Mirai (Saturday 16: 25-16: 30, TV Nishinippon production)
Comedy wide show Marco Porori!(Saturday 16: 30-17: 25, Kansai TV production[Note 28])
Okabero(Saturday 18:30-19:00, Kansai TV production)
KinKi Kids Boom Boom(Sunday 1:45-2:30 <Saturday midnight>)
Document Kyushu (Sunday 2:30-3:00 <Saturday midnight>, produced by FNS Kyushu and Okinawa stations)
Around fishing(Sunday 6:15-6:30,TV New HiroshimaProduction)
Digimon ghost game(Sunday 6:30-7:00)
Nishimura Campground(Sunday 8:55-9:25, produced by TV Shinhiroshima)
Momo Tours(Irregular broadcast)
Selfish! Feel free! Travel mood(Irregular broadcasting, FNS station production,BS FujiBut broadcast)
Chihara Junior(Irregular broadcasting, Kansai TV production[Note 29])
TV TOKYO series program
Rebroadcast frame
Our time(Monday 15:15-15:45)
Rumi Yoshiba and Shinji Morisue's Raku Goru (Wednesday 1:00-1:35 <Tuesday midnight>, broadcast once a month)
Good luck! Anything appraisal team (Sunday 12:00 --13:00[Note 30])
Finished program
In-house program
NTV
☆ = Cross net[Note 32] Broadcast for half a year even after deviating from (until just before the opening of NIB until March 1991).Programs in bold are currently on air as of 3[Note 33].
Many others
TV Tokyo
Bold type is still being broadcast as of 2020.
International wrestling hour(Only at the end of the term. Regarding the realization of the Internet, I am from the local area.Ashura HaraIt is said that the supporters' association worked hard)
ASAYAN(Broadcast on Sunday noon)
Hello! Morning.(Discontinued in the middle)
The Star Bowling(Only for a period of time)
Random! Yamada Shokai(Broadcast on Saturday noon)
Ayako Okamoto's NEC Super Golf(Broadcast on NBC)
Rockman EXE(Only the 1st series, after the 2nd series, move to NIB)
Nikkei Special Cumbria Palace(Discontinued halfway, move to NIB)
The Reflux Researchers→Backflow! Shirabel Travel(Discontinued in the middle)
Takeshi Japan's hero!(Discontinued halfway, shift to NBC)
BLEACH(Discontinued after episode 342)
Gilgamesh LIGHT(BS JapanProduction, discontinuation in the middle)
Nikkei Special Gaia Dawn(Pause for a while, discontinued on June 2012, 6)
Men's rice(Discontinued halfway, move to NIB)
Roughly high five(Discontinued on October 2013, 10)
I want to refill my 3 sisters(Discontinued in the middle)
New Ultraman Retsuden(Broadcast only for half a year from October 2014)
Stop at each station World trip
Eternal 0(Broadcast on Saturday afternoon in August 2015)
Assault! Happy purchase corps(Broadcast on Saturday at 12:XNUMX)
Other
TV Asahi
Other
Mascot character
Announcer / Reporter
There is an "announcement room" on TV Nagasaki, and "Marutto!Before the start of broadcasting, the members of the news department were in the news group, and the members of the production department wereYojimaru!班[Note 39] Was completely divided.The former also serves as an announcement and a reporter / news desk activity.The latter also includes contract announcers (dispatched from affiliated subsidiary "KTN Society").
Active announcer / reporter
Male
Makoto Yoshii (2001年入社。入社時から1年間と、2008年10月~2011年3月、2011年10月~2013年3月までニュース班、2002年4月~2008年9月、2011年4月~9月まで制作部)
Sho Isobe (I belonged to the production department from October 2009 to March 10, but from April 2011, I also serve as a news reporter for the news group.)
Hironori Hirasen (Joined in 2014, concurrently served as a news reporter who worked at the Sasebo branch office from April 2018 to April 4)
Takumi Karasuyama (Joined in 2017)
Ayata Goto (Joined in April 2017. At the time of joining the companyNews group (news department)Affiliation mainly works as a reporter and relay, moved to the production department from April 2019 4 Sasebo branch office reporter concurrently)
(Joined in 2021)
Female
Sakiko Omura [Contract employee] (Since 2009. I belonged to the production department until March 2014, but in April of the same year, I also served as a news reporter for the news group)
 (Joined in 2003)
Honda Mai (Joined in 2010. From October 2011 to September 10, he belonged to the production department, but from October 2012, he also serves as a news reporter for the news group.)
Manami Mori [Contract employee] (Because Kumiko Oda, who joined the company in October 2019, has entered maternity leave)[22]
[Contract employee] (Joined in April 2020)[22]
[Contract employee] (Joined in April 2020)[22]
Enrolled announcer
Including announcers who have left the company.
Male
Female
Chinatsu Nagaoka(Former surname, Mori) (Joined in 1997. April 2011-I was in the news group until September 4, but from October 2012 I joined the production department as a director)
Ai Nakamura [Contract employee] (Since 2012)
Minoko Tachikawa
Manami Higashijima (currently a free announcer)-Daughter'sEri HigashijimaCurrentlyNippon Broadcasting System, Inc.Announcer.
Kazuko Mineshita(Currently a free announcer)
Chiho Honda(1988[24] -.Fukuoka BroadcastingContract announcer →TV Kumamotoannouncer)
Minoura Seiyu(1993-1998. Currently a talent belonging to Beat One)
Mikiko Tezuka
Keiko Fujii (Currently a tea instructor mainly in Tokyo, also active as a free announcer at SankeiBiz etc.)
Miyuki Nishino
Akiko Negoro
Masako Esaki
Namiko Nakazaki(2000-December 2005. Currently a talent belonging to Office Mirasol)
Kaori Kuroki (maiden name, Hironaka) (laterTV West JapanContract announcer)
Yu Suzuya (currently a free announcer)
Satoko Masuda April 2004-March 4 → Ryukyu Broadcasting (Announcer) April 2007-March 3.She is currently a freelance announcer and actor.
Tomomi Kamino --Joined the company in April 2005.At first, he was a reporter belonging to the Gopan group, but since 4 he has been active as an announcer belonging to the news group, and since April 2007 he has been a news reporter.
Yukiko Tani
Yukari Kasai --Joined in 2007, after being in charge of Gopan group announcer for 2 yearsKagoshimaWhat.NHK Kagoshima Broadcasting StationAfter being in charge of contract casters for 2 years, in 2012Kagoshima TV broadcastBecome an exclusive free announcer
Eri Haruyama -February 2007,NHK Gifu Broadcasting StationTransferred from.Initially an announcer belonging to the news group, he was transferred to the Gopan group in August 2010. After graduating from the program in March 8, after retiring, temporarily suspended the announcer business,Japan Football LeagueClub teamV. Farren NagasakiActive as a public relations employee. year 2012,TV West JapanPress contract reporter. 2013 free.
Chika Ishiyama --April 2011 --February 4.FormerNHK Yamagata Broadcasting StationContract caster. When he was enrolled in KTN, he belonged to the Gopan group.After leaving the companyNHK ChibahosokyokuAfter working as a contract caster, a free announcer in Hokkaido
Tomoko Maruta -2008,NHK Nagasaki Broadcasting StationTransferred from (joined in 2003) (contract employee)
Teiko Tsuchida ――Initially the announcement department → later the business department → Sasebo branch news reporter → current news manager
Kumiko Oda [Contract employee] (2011-January 2021)[25],2019/May 9[26]Take childcare leave)
Miku Kotooka (2012-March 2021, initially a news reporter, also announcing since 3)
Yurie Enoki [Contract employees] (From 2014, March 2020, 3[27]During childcare leave[28])
Event sponsorship / sponsorship, etc.
Events
Love fes (Love fes, Nagasaki City, Mizube no Mori Park area,FM NagasakiHeld every October since 2011)
Previously, "KTN Day" was held in the same place every year in mid-May.

Other
footnote
注 釈
Source
外部 リンク