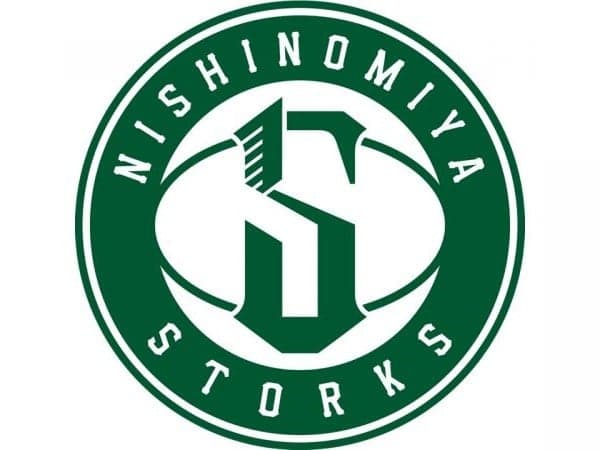 Photo Nishinomiya Storks
Basketball B2 Nishinomiya Storks, one player infected with corona Team suspended
 
If you write the contents roughly
The Nishinomiya City Health Center is investigating whether there are close contacts inside and outside the team, and if 10 or more people can enter the match based on the result, the Bambitious Nara match (Naraden Arena) on the 28th and 29th will be as usual. Expected to be held. 
Nishinomiya Storks, the second division of the Japan Professional Basketball League (B League), has a new Coronaui on the 2th. → Continue reading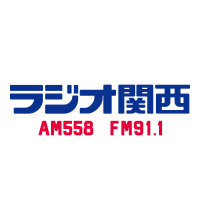 Radio kansai
Distribute radio Kansai and local Hyogo Prefecture topics.
We deliver radio programs, personalities, guest appearances, radio events in Kansai and local Hyogo prefecture, news, sports, and various topics. Recommended for curators who are looking for entertainment, sports and local information.
---
Wikipedia related words
If there is no explanation, there is no corresponding item on Wikipedia.
Bambicious Nara
Bambicious Nara(Bambitious Nara for Bambitious)NaraBased inB.LEAGUEPros belonging tobasketballteam.It is also the first professional sports team for group ball games in Nara Prefecture.
Overview
As the first professional sports team in Nara Prefecture, we are working with the philosophy of creating a professional sports culture that can be shared in the region, revitalizing the region, and becoming a goal for children.[1].
The team name "Bambitious" is "Be ambitious" and "Bambi(Bambi, fawn) "is the name multiplied.[2]..The team color is red (Bambisha Red).The official cheerleading team is "Bam Venus", and the team name is Bambi, the goddess of love and beauty.VenusMultiplied by (Venus).The mascot character is "Sikache" with a fawn motif.
History
Until the bj league entry decision
Originally the same as the bj league founding year 2005In 2006, the predecessor "Meeting for Creating a Professional Basketball Team in Nara" was established, and in the same year and the following year, 2, he applied for entry into the bj league.However, he was defeated twice, and since then his activities have been dormant.[3].
Then the 2005 bj leagueSendai 89ERSShinji Kato, who was involved in the founding of the team and was a director of the team, started activities to establish a team whose hometown is Nara prefecture, his hometown, and in 2011, together with the former members of the "Tsukurukai", " Established "Meeting for Creating Professional Basketball Teams in Nara"[4]..Initially, I was aiming to apply for entry into the bj league in January 2011,Great East Japan EarthquakeIt was postponed, and the Sendai 89ERS was severely damaged, and Kato, who had been a director of Sendai, had to concentrate on its reconstruction.[4]..Kato, who retired from the board of directors in Sendai in September 2011, has a certain prospect for rebuilding Sendai.[5]Resumed activities in Nara[4], Apply for the third bj league entry in June 2012[6], Approved in July, decided to enter from the 7-2013 season[3].
From entry decision to season start
After the entry was decided, a public offering of team names was held from August to September 2012, and it was held in Kashihara City on November 8, 9.Osaka EvessaversusShimane Susanoo MagicThe team name "Bambitious Nara" was announced in[2]..Along with this, the operating company also changed its name from "Narapro (a group that creates a professional basketball team in Nara)" to "Bambitious Nara Co., Ltd."
In March 2013, the mascot character "Sikache" was announced.[7].
bj league 2012-13At the end of the season, we started to build a team, and the head coach was in the 2012-13 season.Ryukyu Golden KingsLed to 1st place in the regular seasonKoto ToyamaInvited[8]..In draft meetings, in extended draftSaitama Broncos OfTakuma YamashiroとShiga Lake Stars OfJunpei HondaNominated, the first round in the rookie draftTGI D-RISE OfTaishi Kasahara, 2nd roundTakushoku University OfTatsuya SuzukiNominate and furtherKyoto HannarysFrom NaraRyo Inagaki[9]AndYokohama Bee CorsairsWas a traineeEmanuel NagashimaEarned[10]..hereJoe Chapman,Anthony Browne,Jamar Abrams, With 4 Levi Geese American players added[11], A total of 10 people have been decided[12].
From September 2013th to 9th, 14, before the start of the seasonShigaIn the pre-season game "bj Challenge Cup" held inOsaka Evessa,Shiga Lake Stars,Hamamatsu / Higashi Mikawa PhoenixWon the tournament match with[13]..Immediately after that, he canceled his contract with Geese and replaced him.Adrian MossContracted with.On the 21st of the same month, the first home game was held at the Nara City Central Gymnasium.Takamatsu Five ArrowsAlthough it was defeated by, it attracted about 2,500 spectators.[14].
bj league
2013-14 season
XNUM X Month X NUM X Day,Osaka Prefectural GymnasiumAtOsaka EvessaIn the first year of the war, he lost 78-87 and started off as a black star.After that, he suffered eight consecutive losses at the opening, but on November 8th at Yokooji Sports Park Gymnasium.Kyoto HannarysWas defeated 87-75 and won the memorable first official league match.Next card, at Yamatokoriyama City General Park GymnasiumTakamatsu Five ArrowsThe first white star held at home in the war.afterwardsShimane Susanoo MagicEscape from the bottom by pulling out, January 1th and 15thSaitama BroncosHe won the game for the first time in a row and reached the all-star game with 8 wins and 20 losses.
February 2st, in the first match of the second halfTokyo Sun ReevesHe won his first three consecutive victories, but after that he couldn't win in a row because he couldn't win in a row, so he couldn't join the playoff competition and was away from April 3nd.Oita Heat DevilsThe playoff advance disappeared when the first game of the four consecutive games was lost.However, from the next day's match, he won three consecutive victories in Oita, and also won the match against Shimane on the 4th, achieving his first four consecutive victories.The final result is 3 wins and 12 losses, 4th out of 19 Western Conference teams.
2014-15 season
Toyama HC retired at the end of the previous season, and former Saitama assistant coach became the new HCRyutaro OnoderaIs inaugurated.Among the players who were enrolled in the previous season, Kantaro Yoshida and all foreigners left the group.Takuma Yamashiro retired and became a coach.Former Tokyo as a new forceTakuro Ito, In front of SaitamaRyo Yamazaki, ForeignersChehales Tapscott, Andre Marie, Michael St. John andJared CarterContracted.
Although he lost to Takamatsu in the opening round in October, he won the next round against Osaka in a row and won his first victory of the season.Tapscott became the score leader, and Suzuki showed an activity to win the first place in the league assist ranking, but the third consecutive win recorded in November was the highest and he could not advance to the top. Released Murray to Gunma in February and signed with James Lahorn and trainee Ken Tsujiya.At the end of the season, he competed with Takamatsu and Fukuoka for 10th place in the playoffs and was in the playoffs for a while, but suffered 1 consecutive losses from mid-March to the end of the season, dropping to 11th place in Western and ending the season.
2015-16 season
Onodera HC also left the group in one season, beforeNiigata Albirex BB RabbidsHCKohei EtoIs appointed as a new HC.Daiki Terashita,Julius AshbyAre new members. From December to January, he recorded six consecutive victories for the team, and also won one from the leader Kyoto.In the final stage, he competed with Fukuoka for 12th place in the playoffs, but lost in the direct confrontation in the final round and did not advance to the playoffs, ending the season in 1th place out of 6 Western teams.
B.LEAGUE
2016-17 season (B2 middle district)
bj league and NBL are integrated,Japan Professional Basketball League (B League)Was launched.Nara will belong to B2. Eto will continue to serve as HC.John Flowers left the group on the wayTerrance WoodburyAcquired. The season ended with 2th place in the B4 middle district (13th place overall) and a winning percentage of 4%.
2017-18 season (B2 west area)
Jericho PavlisevichWas invited as a new head coach, but was dismissed in the middle of the season due to poor results.The successor is a player and assistant coachHaruyuki IshibashiWill be tentatively in command.At one point, he was in danger of remaining, but with the success of Joshua Dorado, who joined in the middle, he remained in B2 (2th in the B6 west area, 16th overall).
2018-19 season (B2 west area)
Haruyuki Ishibashi will continue to lead as an associate head coach.Former Yokohama as a new forceJeff Parmer, Mae TochigiYudai MaemuraJoined.Triple/DoubleTo mass produceGary HamiltonThe season ends in 2th place in the B4 west area (13th place overall).
2019-20 season (B2 west area)
(English edition)Became an HC system, former Ehime Andrew Fitzgerald, Greg Mangano, former ShigaYutaro Nishi, Mae KanazawaYuji IdeJoined.He played aggressive basketball and left a record of seven consecutive victories in the team record to advance to the playoffs, but stalled at the end.Due to the cancellation of the league match due to the epidemic of the new coronavirus, 7 games ended in 13th place in the B2 west area (5th place overall).
Staff and players
Current roaster
player
ス タ ッ フ

Head coach

Assistant coach

Daiki Yoshinaga

trainer

Kihachi Yamashita

Athletic trainer

Kaho Oishi

Strength trainer

Yuya Kamazuka

Team doctor

Yasuyuki Kawaguchi

Medical staff

Daisuke Harai

Interpreter (player and player)

Daiki Kobayashi

---

外部 リンク

---

Update day: August 2020, 11



Past players
Uniform sponsor (2020-21 season)
Successive uniforms
HOME
AWAY
Grade
B.LEAGUE
Regular season
play off
Emperor's cup
#
Season
league
地区
Ranking
Win
Defeat
Win rate
Game difference
HOME
Away
Own district
Other district
score
Goal
Point difference
Synthesis
Result
Remarks
HC
ref.
Result

---

1
2016-17
B2
中
5
24
36
(.400)
27 (-)
11-17 (.393)
13-19 (.406)
14-22 (.389)
10-14 (.417)
4684
4802
-118 qualifying.
13
Kohei Eto
2
2017-18
B2
West
6
19
41
(.317)
35 (-)
10-20 (.333)
9-21 (.300)
7-23 (.233)
12-18 (.400)
4325
4635
-310 qualifying.
16
Jericho Pavlisevich
3
2018-19
B2
West
4
22
38
(.367)
26 (-)
13-17 (.433)
9-21 (.300)
10-20 (.333)
12-18 (.400)
4314
4787
-473 qualifying.
13
Haruyuki Ishibashi
4
2019-20
B2
West
5
18
29
(.383)
0
0-0 (–)
18-29 (.383)
18-29 (.383)
0-0 (–)
3964
0
3964
13

---

Game difference: Difference from 1st place (difference from PO area)

District 1

#

:Wildcard

QF

:Quarter finals

3 decisions

: 3rd place match

SF

: Semifinals

FINAL

: Final B1: 9-14th place has no PO

champion

B2 championship

Promotion

Relegation

Residual


Updated June 2020, 11
Past league games
bj league
年度
Regular season
Final result
HC
Remarks
Win
Defeat
Win rate
Game difference
score
Goal
Goal difference
Ranking
2013-14
19
33
. 365
24.0 (5.0)
73.0
78.3
-5.3 qualifying.
West 9th
17 bit
Koto Toyama
New entry
2014-15
12
40
. 231
34.0 (5.0)
West 10th
20 bit
Ryutaro Onodera
2015-16
17
35
. 327
24.0 (3.0)
74.1
76.4
-2.3 qualifying.
West 9th
19 bit
Kohei Eto
The game difference is 1st outside () and inside ()PlayoffIt represents the difference from the category.
Individual title
assist
 bj league 2014-15 Tatsuya Suzuki
 bj league 2015-16 Tatsuya Suzuki
Best free throw success rate
 B2 League 2019-20 Yuko Yokoe
footnote
外部 リンク
---
[You can easily write your impressions using Twitter! ]
Just press the button below and write after "Impression of the article:" and tweet! In that case, please do not delete the input from the beginning, please put a space after the impression so that sentences will not be connected to the URL.
The official account of PORTALFIELD News will spread (follow, like, retweet) your impressions. After tweeting, you are free to spread or delete it yourself, so feel free to send us your thoughts! Thank you for your cooperation.

You can see the impression tweet to this article sent to Twitter.