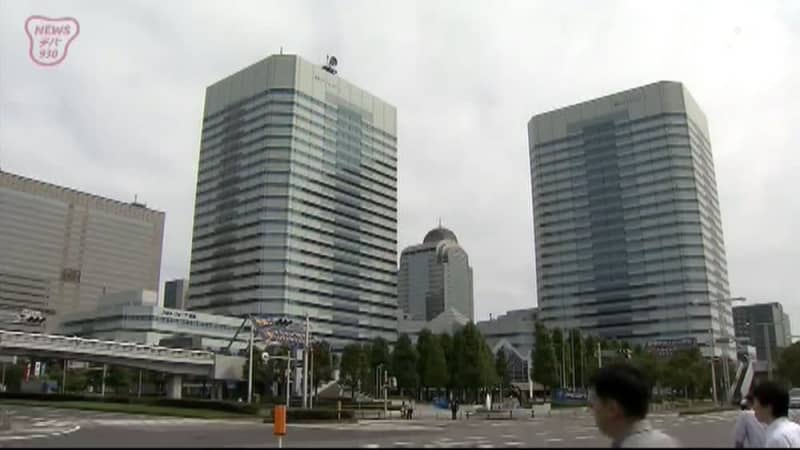 Photo 11 cases of bankruptcy in Chiba prefecture in November 14 cases decreased from the previous month
Number of bankruptcies in Chiba prefecture in November 11 cases decreased by 14 cases from the previous month
 
If you write the contents roughly
In addition to the resumption of economic activities such as the GoTo campaign, cash flow support has had some effect, and the number of bankruptcies has been greatly reduced. 
The number of corporate bankruptcies in Chiba prefecture in November was XNUMX, which is XNUMX less than in October.Of these, the new corona-related bankruptcy ... → Continue reading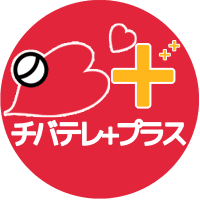 Cibatere + Plus
It will be "Ciba Tele + Plus" operated by Chiba Television Broadcasting.
---
Wikipedia related words
If there is no explanation, there is no corresponding item on Wikipedia.
Go To Campaign
Go To Campaign(Go to Campaign) is in JapanTourismSuch asneedTo evoke2020Happened toEpidemic of new coronavirus infectionAnd depending on the fashionEmergency declarationWith the refraining from going outRequest for leaveExhausted byBusiness-EconomyFor Japanese residents and Japan with the aim of revitalizingJapanese GovernmentbyEconomic policy[1][2].
Overview
2020On April 4, the government approved a supplementary budget bill for fiscal 7 amounting to 108 billion yen in order to implement the "emergency economic measures for new coronavirus infectious diseases" with a business scale of 16 trillion yen.[3].. Of this, 1 billion yenTravel-Food and drink-EventsUsed for the "Go To Campaign" as a demand stimulating business such as[4].
Campaign subsidizes the cost of domestic travelMinistry of Land, Infrastructure, Transport and Tourism(Tourism Authority) Jurisdiction "Go To Travel(Tourism campaign), stimulate demand for food and drinkMinistry of AgricultureJurisdiction "Go To Eat(Food and drink campaign), subsidize ticket fees for events, etc.Ministry of Economy, Trade and IndustryJurisdiction "Go To Event"(entertainmentCampaign)Shopping districtPromotion "Go To shopping street"(Regional promotionCampaign)[5].
Go To Travel
In the Go To campaign,Foreign tourists visiting JapanHas been supported by inbound tourists宿 泊-transportation(Transportation)・giftSince the tourism-related industries (working population of 400 million or more) were hit hard, ¥1 billion was invested in "Go To Travel". Specifically, specify during the campaign period (end date undecided)Travel agency(Tourism AuthorityTravel products (in Secretary Registration Business)パ ッ ケ ー ジ ツ ア ー) Purchase orインターネット2% discount up to 35 yen out of the price for users who booked accommodation from the hotel reservation site of(I.e.We also support the issuance of 15% discount coupons that can be used at restaurants and souvenir shops.
Furthermore, as "improvement of tourism infrastructure in preparation for a reversal offensive"Tourism resources・Sightseeing event (FestivalEtc.) to increase the ability to attract customers and increase the rate of return,MultilingualNotationFor small businesses like souvenir shopsCashless paymentAs a "large-scale promotion for overseas" with an introduction support and a recovery of foreign touristsInternational Tourism Promotion Organization(JNTO) is closedAir routeTo encourage the resumption of and introduce the charm of Japanpublic relationsDevelopment, tourism as "building a strong economic structure"Infrastructure OfdigitalizationSupporting conversion to non-contact and remote type[3].
Management of "Go To Travel"Japan Travel Agency(JATA,Nobuaki SakamakiChairman)National Travel Association(ANTA,Toshihiro NikaiChairman),JTB,Japan TravelMajor travel agencies such asTourism industry joint proposalFrom July 2020, 7, we will start discounting accommodation charges, and from October 22, we will issue coupons that can be used for eating, drinking and shopping while traveling.Also, travel plans that have already been booked will be eligible for departures after July 2020, 10.[6].
From October 2020, 10, 1% of the travel price will be distributed as a regional common coupon that can be used in and around the prefecture of the accommodation (main destination in the case of a day trip), and it is not covered so far. Travel in Tokyo and trips by residents of Tokyo are also eligible for discounts from October 15st.[7].. In addition,Kazuyoshi AkabaneMinister of Land, Infrastructure and TransportHas announced its intention to continue "Go To Travel" until the spring of 2021.[8], Ends when the execution budget is exhausted[5]..By the way, the name isJapanglishIs[9].
Suspended from December 2020, 12[10].
Go To Eat
The Go To Eat campaign is a national demand-stimulating campaign that stimulates demand at restaurants and supports agriculture, forestry and fishermen who supply foodstuffs by returning points and issuing premium meal tickets. Start from late September 2020[11].. Suspended from November 2020, 11[12].
Go To Event
Can be the target of "Go To Event"Sports,stageAboutJ LeagueVoluntarily postponed deregulation of 50% of spectators[13], There was a cluster at a theater in Shinjuku[14], The government has decided to refrain from easing the event for the time being, so the timing of the start of the campaign is undecided[15].
Go To shopping street
This is a measure to revitalize the shopping district, and is a measure to support up to 300 million yen for events, product development, PR activities, etc. carried out by the shopping district.[16][17].. It started from October 10th in various shopping districts.[17].
Economic effects
Dai-ichi Life Economic Research InstituteEstimated the economic effect of the "Go To Campaign" (Travel Eat Event excluding Go To Shopping Street) to be between 2.10 trillion yen and 2.80 trillion yen.[18]..According to the Japan Association of Travel Agents, it was found on September 2020, 8 that the number of reservations by destination in August 32 using major travel sites exceeded the same month last year in 2020 prefectures.[19].. These reservations showed regional variations, and the high-end hotels were popular.[19].
Task
Secretariat company that undertakes the campaign businessPublic offerOn the occasion ofConsignmentAssuming that the cost is 2 billion yen, which is 3095% of the total project cost, it is a huge amount国会At the placeOppositionCriticism from one after another stopped the public offering[20], The implementation time is expected to be significantly delayed (with METIDentsuThe relationship withEnvironmental co-creation initiativeSee also).
Cross-border movement across prefectures will be lifted on June 2020, 6, but "Go To Travel" is expected to start in early August 19.Summer VacationCongestion due to user concentration on (3 dense), and criticism that there is not enough time to refrain from going out again due to the second wave of the corona epidemic that may occur in autumn. If you feel anxious about traveling long distances and long distances消费IndicesSince it will be low, it is unknown how much it will be consumed for tourism[21].. According to the survey result of summer 2020 travel trends, 67% of respondents refrain from travel and 15% of travel to nearby places without crossing prefectures.[22], It is a campaign in which the demand for tourism is expected to decrease significantly.
Pros and cons
Since the beginning of July 2020, the number of infected people has been increasing again, and the heads of local governments have suggested that the "Go To Travel Campaign" is premature.[23].
There was also a move by the governors to refrain from traveling and sightseeing.For example, on July 2020, 7, after the number of infected people in Tokyo exceeded 2 per day for three consecutive days from July 3, 1.Yuriko KoikeGovernor of TokyoRequested the citizens of Tokyo to refrain from moving out of Tokyo unnecessarily.[26].Hideaki OmuraThe Governor of Aichi Prefecture requested that he refrain from unnecessary and unurgent movement to the Greater Tokyo Area.[27]. AlsoMotohiro OhnoGovernor of Saitama PrefectureSaid on July 2020, 7, "I want Saitama residents to avoid choosing Tokyo as a tourist destination and stay in or near the prefecture."[28].
On the other hand,Daisaku KadokawaMayor of KyotoMade a positive statement as "I think that human beings are important to live a social and cultural life as well"[29]. Also,Kensaku MoritaGovernor of Chiba PrefectureShowed a certain understanding, "If you think about the economy, you can understand what the country is saying,"Micro tourism"Please come to Chiba nearby in perfect condition"[30].
Asahi ShimbunConducted on July 2020th and 7th, 18pollThen, "Go To Travel" started on the 22nd, 74% of them answered "no" and "agree" was 19%. 74% of the Abe government's series of actions to determine the start time and target area were "not evaluated". Looking at the approval or disapproval of the start of business by gender, men were 24% and 70% disagreed, while women were 14% and 77% disagreed. Tokyo residents who were excluded from the campaign were 21% in favor and 72% against.[31].
During the regular press conference on August 2020, 8Iwate OfTakuya TatsumasuThe governor said that it was too early to start in July 2020 about "Go To Travel," which is about a month old.New coronavirusHe pointed out that the expected effect would not be achieved if the infectious disease did not converge, and criticized that it would be a failure.[32].. On the other hand,Miyagi OfYoshihiro MuraiAt a regular press conference on August 2020, 8, the governor said about "Go To Travel", "Since the number of passengers on the Shinkansen was small, I think it was effective for use in the prefecture. None of the inns and hotels are full. However, it would have been a dire situation without Go To Travel, "he said," I'm glad I did it. I think it was a success. "[33][34].. Governor Murai of Miyagi prefecture said that Governor Tatsumasa of Iwate prefecture criticized "Go To Travel" at a conference on the 21st, "It is one idea, but at least Miyagi would be in a more miserable situation without a campaign. It has become"[35].
In addition, the policy for implementing Go To Travel has changed, and deficiencies and troubles related to the system have been pointed out.[36]Due to various confusions, "Go To"TroubleWas sometimes described as[37][38].
Go To Campaign and Infection
In order to eliminate the above-mentioned anxiety factors, the government will set a limit on the number of guests and the time system for the temperature measurement and common areas (diners and public baths) used by the accommodation facilities in the "Go To Travel Campaign". Guidance will be given, and the Ministry of Land, Infrastructure, Transport and Tourism will confirm and certify it as a campaign target facility. Not authorized for campaign discount[39].
September 2020, 7Yasutoshi NishimuraThe minister replied that "it is natural for politics to take responsibility for various matters as a result" even if the campaign spreads the infection.[40].
On July 2020, 7, the government decided to exclude travel to and from Tokyo from "Go To Travel"[41].
On August 2020, 8, the Japan Tourism Agency announced that it would not disclose how many people were infected with the coronavirus at accommodations participating in Go To Travel.[42].
On September 2020, 9, it is said that a total of 1 million people used "Go To Travel", and among those who used it, 556 people were confirmed to be infected with the new coronavirus. ButChief Cabinet SecretaryRevealed by[43].
In November 2020, the infection spread, and Minister Nishimura acknowledged on November 11, 3 that a "third major epidemic" was coming (the government defined it as "third wave". Not done)[44]..The government was negative about reviewing the operation of the Go To campaign under the policy of balancing infection control and economic recovery.[45]..Specifically, on November 11, Minister Nishimura said, "At this point, we are not thinking of excluding any area, including Hokkaido (where the number of people infected with the new coronavirus is increasing rapidly). It is up to the people to decide whether or not to travel. "[46].. On November 11, Minister of Land, Infrastructure and Transport Akabane acknowledged that Hokkaido is not in a position to review Go To Travel operations.[47].. On November 11, Prime Minister Suga stated in a parliamentary response that the number of infected Go To Travel users was small, and that he would continue to take measures against infection.[48].
September 2020, 11SubcommitteeHowever, he pointed out that some prefectures need strong measures equivalent to Stage 3, and requested a review of Go To Travel operations.[49].
On December 2020, 12, the government decided to suspend Go To Travel nationwide.The period is from December 14, 2020 to January 12, 28.[50]..After that, the suspension period will be extended until February 2021, 2.[10]In addition, the suspension period was extended until March 2021, 3.[51].
On December 2020, 12, Chief Cabinet Secretary Kato said that the suspension was "instructed by the Prime Minister as the maximum preventive measure", and Minister Nishimura said, "As the infection spreads nationwide, including preventive measures I decided to stop with, "and brought up the idea of" prevention. "[52].
August 2021, 1,Yoshii KanThe prime minister said at a press conference at the beginning of the yearEmergency declarationWhen it comes to the announcement, it will be difficult to restart (the Go To travel business). "[53].
Expectation
The development of the "Go To Campaign" is traditionalMonomi YuzanTo develop attractive attractions that are unique to each region, through effective tourism consumption and uniform tourism infrastructure developmentHospitality-ConsumptionIntangible likeServicesBy spreading totourismIs expected to develop into[54].
Overseas similar example
Eur-lex.europa.eu eur-lex.europa.eu,AustraliaEven in foreign countries where the tourism industry occupies a large amount of tax revenue, the policy of recommending domestic travel for its own people is adopted.[55].
footnote
Related item
外部 リンク