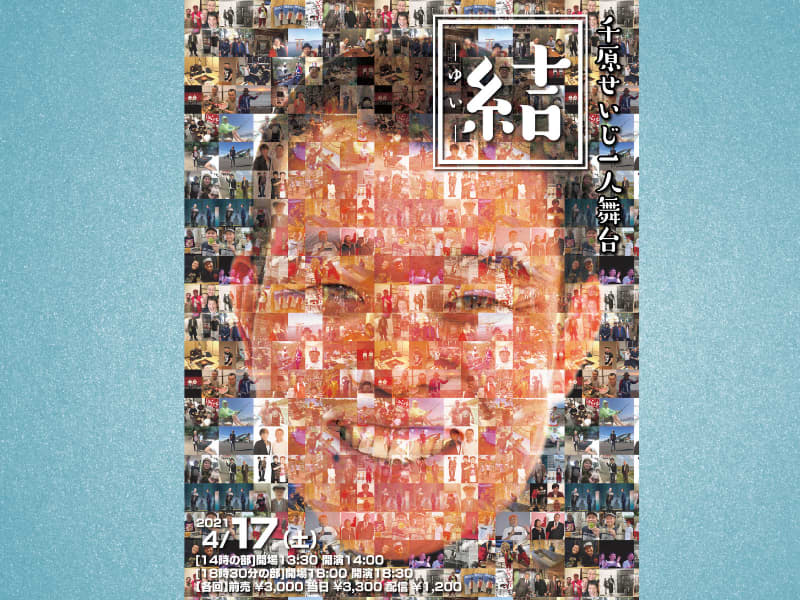 写真 
Seiji Chihara will hold her first solo stage! Challenge roles such as detectives and flashers!
 
If you write the contents roughly
As the Chihara brothers, I've done various tales so far, but I'm going to try for the first time while being an old man who plays all by myself. 
Seiji Chihara will perform her first solo stage "Yui" twice, from 4:17 and 14:00 on Saturday, April 18th ... → Continue reading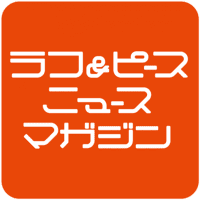 Rough & Peace News Magazine
Raffmaga, an entertainment menu media that delivers the latest news from Yoshimoto Kogyo.
We will deliver "rough & peaceful" information that can make people smile, whether they like comedy or not!
---
Wikipedia related words
If there is no explanation, there is no corresponding item on Wikipedia.
Chihara Brothers
Chihara Brothers(Chihara siblings)Yoshimoto KogyoJapan belonging toComedy combination..Real兄弟In combination withKyotoFukuchiyama CityI'm from.Recently, they often work with each other as pins.
Members
1989Formed a combination in June.
Seiji Chihara(Chihara Seiji, real name and old stage name:Seiji Chihara(Chihara Seiji)1970May 1 -)NSC8th generation.TsukkomiIn charge.married.
Chihara Junior(Chihara Juni, real name and old stage name:Hiroshi Chihara(Koji Chihara)1974May 3 -) NSC 8th gen (not graduated).Blur・ In charge of making material.married.
episode
My brother Seiji was enrolled in NSC first, and when deciding on a partner, he said, "I'll bring my brother tomorrow."Social withdrawalI enrolled a 15-year-old junior who was.
Was still unknownOsakaThere was a time when the combination name was "SKB (abbreviation of Seiji Koji Brothers)".Akihiro Kimura(Buffalo Goro), But for the sake of planning, we are not working under this combination name.By the way, when Akihiro Kimura heard the name of this combination, his impression was a word of "bad".
The godfather of the combination name is Yoshimoto's female public relations employee.When I filled out the entry sheet for the comedy rookie contest, I was told "Chihara brothers, yeah!"[1].
The story is basically written by the junior alone.At the beginning of the combination, Seiji was also present at the place where the junior was writing the story, but one day when he was making the story, Seiji left the seat saying "Today, my best friend is coming", and in the early morning I came back full of kiss marks all over my face.Seiji no longer attends to make material[2].
Downtown,After the rainReceived a surrealistic Tale after he came to TokyoJarismWithShinsaibashisuji 2-chome TheaterStand out with, and become unusual in comedy liveOsaka Castle HallIt has also held performances and was overcrowded.
CurrentlyLUMINE the YoshimotoIn addition to appearing in"Chihara Talk" We have a free talk live every month.In addition, it seems that the song "Comedian Suicide" recorded in "Hajime TOUR '99 Bee" is used for the song in "Chihara Talk".
Junior has many offers from young film directors to appear, and is also famous as an actor.Takahisa Sese,Toshiaki Toyota,Takashi MiikeHas experience in directing works such as.At the time of debut, "2-chome theaterOzaki YutakaIt was called "Jackknife entertainer".
Seiji is "Monthly YoshimotoHe has a face that ranks high every year in the comedian Bushikranking, but his style and proportions are outstanding.DesignerSometimes the size of the clothes that my acquaintance customized for the model was perfect.
"Weekly Shonen Jump" serialized in "Bastard BLUES], The brothers have all appeared as characters in the manga.
Seiji has a very wide range of friendships and has acquaintances of various occupations who are not entertainers.A middle-aged man who didn't know at all that the junior was walking in the city said, "How are you doing?" And "I'm indebted to my brother." I was surprised.Also, in the program hosted by JuniorSM girlWhen he was a guest, the active queens said, "Your brother tooBondageYou're good at it, right? "Bondage masterIt turned out that I was in the classroom for a while.My brothers took the Shinkansen from Osaka, and when I thought I was getting along with my aunt who was next to me, I had a big fight around Nagoya, and the junior said, "It would take an hour for an ordinary person to do it in an hour." ..Seiji's network as a general term"Central League"The junior who envied it"J" leagueHe reveals his friendship in "Chihara Talk", but there are many comedians here.
Since the junior made his debut at the young age of 15, he has a long history of performing arts compared to his age, and has many juniors of the same age and older (eg).Nine Tine,Creamy Chu,Jinnai TomonoriSuch).Therefore from an older entertainerHonorificAlthough it is often spoken in, he sometimes uses honorifics for some junior entertainers (mainly other than Yoshimoto).
The two mothers once achieved perfectionBowlingThere is also an episode in which he refused the invitation to a local bowling tournament, saying, "It would be boring if I participated."
4 years younger than juniorSpear throwingWas a playerprimary schoolI have a teacher's sister.
Maternal uncleUniversity professor.
His father runs Asahi first-class design in Fukuchiyama. "Miki of glassesDesigned "Fukuchiyama store" and so on.
The material is mainlyControlBut2006New YearSeveral times, including comedy showsComicHave been shown.
"DoraemonHe has a deep knowledge of "I, Doraemon" and talks about his feelings in the magazine "I, Doraemon".Amethyoke!] And other TV programs featuring Doraemon.
As an adult, it took me from my parents so farChild supportI was charged about 1600 million yen.
each other'sAddressI don't know.
Junior Ninety Nine and almost synchronousKoji Kato(Dragonfly) And there was almost no program co-starring.Seiji is "DOORS 2009 SpringIn addition to appearing in ", Ninety-nine used Seiji's house as a boarding house, and he lived with Seiji.Takehiro Wakamoto(Buffalo Goro) states[3]It seems that he had some friendship with Seiji, but Junior said, "I have hardly spoken." "Okamura has only been seen on TV, so the basement of the TV station.Parking LotI was nervous when I was greeted with. "Then in 2011, "FNS 27-hour TV"Waratte Iitomo! Special issue student SP" co-starred with Junior and Okamura for the first time. The two were close to each other, but due to the large number of people, they didn't talk to each other directly during the performance.And2012On June 6, he will perform in earnest with Ninety Nine and Kato at "Mecha-Mecha Ike".
Junior says, "I've never lived with Seiji for a long time."
The relationship between juniors and Seiji is described by juniors.京都Then my brother, my partner in Osaka,TokyoThen others. "
War photographerYoichi WatanabeIs very grateful to the juniors who created the opportunity to raise their name,You can laugh!"of"Telephone shocking"Friends ... The one who helped me the most for a year in 2010. That's the Chihara brothers! Yes, there are two people. From the very beginning, as a war photographer, I put them on TV. . Seiji Chihara, Junior, and Chihara Brothers! ", And introduced the Chihara Brothers to the telephone guest the next day.The junior called, "Mr. Watanabe. I'm okay! I'm a regular person, and I can't get out of telephone shocking. Did you know the conventions around that? It's a little difficult. But, well, is it okay to say that with Seiji-san (not regular)? TamoriI'm sorry, Mr.Tamori says "ChristmasIs there a niece coming? "[4].
Recently, we often work with each other as a pin, and the junior says, "I meet about once a month (at Chihara Talk)."
Broadcasted on May 2018, 9ENGEI Grand SlamShowed off the control at "LIVE" for the first time in a while.
Awards
Appearance
Described the appearance program as the Chihara brothers.See Chihara Junia and Seiji Chihara for individual appearance programs.
Current appearance program
Past appearance programs
LOL BOOING(Champion who won 5 weeks,Kansai TV)
2-chome Wachacha TV (1993,TV Osaka)
2-chome Wachacha TVII (October 1993-September 10, TV Osaka)
Laughter sword(1994,ABC TV)
Sunge! Best10(1995-1997, ABC TV)
Radio Easy 2-chome GANG (1995,FM Osaka)
UP'S ~ Ultra Performer'S radio ~ Chihara Brothers! (October 1995-September 10,TBS Radio)
Two men! Chihara TV
Chichiharahara (October 1996-March 10,TV Osaka)
PUSH!(1997-1998, Asahi Broadcasting)
Amejari Chihara(1996-1997,TV Asahi)
Light speed brain heaven! Beta King(1996-1997, Kansai Television)
Break things!(1998, Fuji TV) * Irregular appearance
LOL Chihara's Natural Paradise (1998,NHK) * Irregular broadcast
XX boast of the night(2000-2001,TBS)
Suzuki Ami's idol download show(2000-2001,BS Fuji)
More Idol Download Show(2001, BS Fuji)
Idol island(2001-2002, BS Fuji)
Yoshimoto ∞(Yoshimoto Fandango TV) * Irregular
Love Words Variety Thousand Bibles(April 2001, 4-September 2,TV Aichi) *regular
BS Manga Night Story (NHK) * Irregular guests
Dance! pacific saury Goten!!(2001-, NTV) * Irregular guests
Downtown DX(Yomiuri TV) * Irregular guests
Funny? pacific saury!(December 2003, 4-January 2, 2003, TBS)
Dawn of the Chihara Brothers (November 2008, 11, March 15, 2009, TV TOKYO)
Overdoing cozy(TV Tokyo)
Discovered in villages around the world!(October 2013-March 4,Asahi Broadcasting)
CM
Book
Fumi Chihara (Kadokawa Shoten)
Blood Brother (Toshiaki Toyoda, Little More)
Young Thugs Kishiwada Blood Smoke Junjou Hen Shooting Diary (Aiikusha)
Chihara Talk (Futabasha)
Video/DVD
Chihara Jari's stupid video (March 1997, 3,Pony canyon, All 2 volume)
Shibuya-kei HYPER WA CHA CHA LIVE Vol. 1 "(May 1997, 5,ビ ク タ ー)
Chihara Brothers and others TOUR '97 ~ Voices of lost children living in the second star from the right ~ (September 2, 1997, Victor)
Chihara Brothers and others TOUR Kinryu Flying Battle 1998 VERSION (January 1998, 1, Victor)
FINAL! Shibuya-kei HYPER WA CHA CHA LIVE PART.1 (January 1998, 1, Victor)
PINK (November 1998, 11, Victor)
Dancing! Hottoke-san Part 2000 (December 12, 20,Sony Music Entertainment)
Dive deeply ~ Hachikenden 2001 ~(2001,Tokuma Japan Communications, All 5 volume)
I stopped the propeller, to hear my voice. (February 2004, 2,R and C)
Overkill Cozy DVD Vol.1 -20 (2006-2010, R and C)
Less than 15(January 2007, 1, R and C)
Love ♡ (August 2009, 8, R and C)
Chihara Talk # 1 (January 2008, 1, R and C)
Chihara Talk # 2 (January 2008, 7, R and C)
Chihara Talk # 3 (January 2009, 1, R and C)
Chihara Talk # 4 (January 2009, 7, R and C)
Chihara Talk # 5 (January 2010, 1, R and C)
Chihara Talk # -1 (March 2008, 3, R and C)
Chihara Talk # -2 (March 2008, 3, R and C)
Chihara Talk # -3 (March 2008, 3, R and C)
Chihara Talk # -4 (March 2009, 7, R and C)
Chihara Talk # -5 (March 2010, 1, R and C)
Chihara Talk 100th Breakthrough Commemorative sp (July 2010, 7, R and C)
movies
footnote
外部 リンク