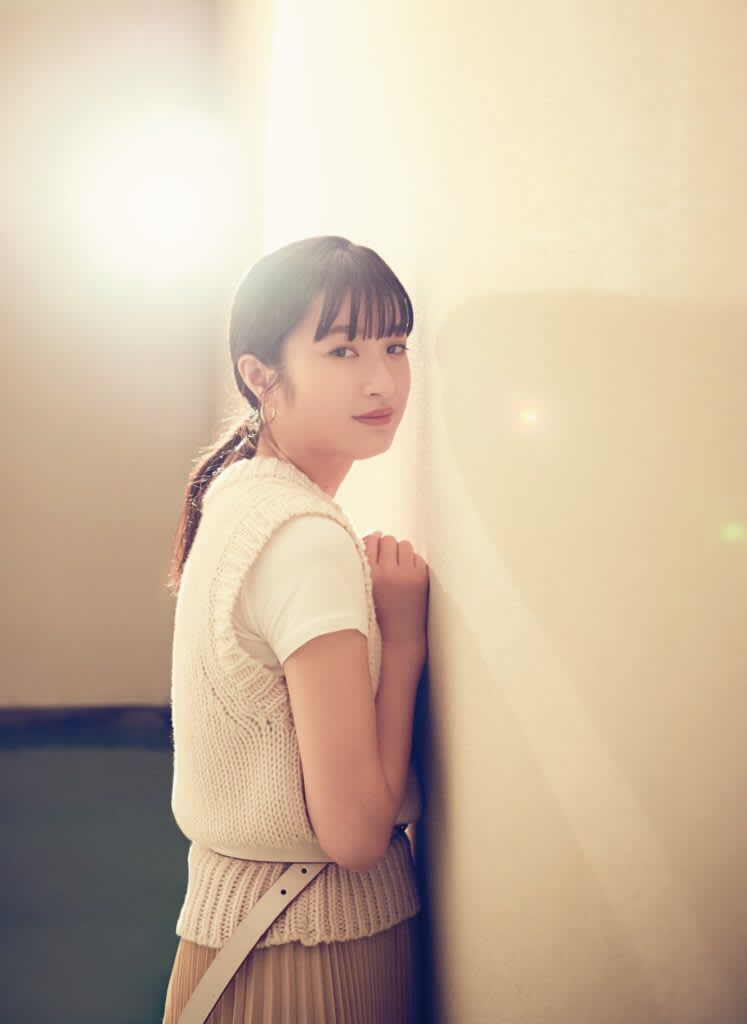 写真 
Mugi Kadowaki "The stage is a happy work where you can try various things" Again in the direction of Hirotaka Kumabayashi
 
If you write the contents roughly
April 4th (Wednesday) -May 14th (Tuesday) Ikebukuro / Tokyo Metropolitan Theater Theater East Written by Hideki Noda Director / Hirotaka Kumabayashi Cast / Mugi Kadowaki, Daichi Kaneko, Satoru Matsuo, Reiya Masaki, Yuya Matsushita, Ogawa Tamaki and others General 5 yen and others (Preview performance on April 4th. 
Directed by Mr. Kumabayashi, I feel that it will be a work that faces the main subject more straightforwardly. "Mr. Kumabayashi plays Mr. Noda's play ... → Continue reading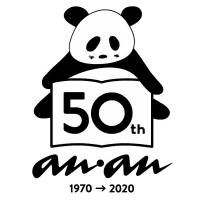 ananweb
"Anan" has always created the "era", transmitted the "topics", and created the "trend" of women.
The web version of "anan" such as "ananweb" is aimed at women in the late 20's to 40's with great curiosity. We deliver "real".
---
Wikipedia related words
If there is no explanation, there is no corresponding item on Wikipedia.
Reiki Sasaki
Reiya Masaki(Rei Masaki,1995May 3 -) isJapan OfAn actor.HokkaidoI'm from My office isHirata Office→ Free →fit..Height 173 cm[1].
Biography
2009,"22stJunon Superboy ContestWon the Jury's Special AwardHirata OfficeBelong to.2011May 5Opened an official blog in[2].
HobbyCuisine,Voice percussion[1].. I belonged to January 2019, 1Hirata OfficeIndependent from.Since then, he has been performing free entertainment activities on April 2020, 4.fitBelong to.
Appearance
Drama
A strange story(Fuji Television Network, Inc)
Soil dora"High school entrance examination(October 2012-December, Fuji TV)-Junichi Tanabe
Premium drama"Pekoros goes to see her mother(February 2013, 2,NHK BS Premium) --The role of Mami
Wednesday drama"Stairs of cloudEpisode 5 (August 2013, 5,Nippon TV)-Guest appearance
Drama 24"Everyone! It's Esper!(July-September 2013,Television Tokyo Channel 12, Ltd.) --Naoya Yabe
Premium drama"Dad will die twice(June 2013, 6-1, NHK BS Premium)-Ryuji Osawa
Grab the light of tomorrow -2013 summer-(April-June 2013,Tokai TV) --Hiroki Uemoto
Friday Prestige"Misa Yamamura Suspense Red Reikyusha Series 33 Sotoba Komachi died "(April 2014, 4, Fuji TV) --Rannosuke Sagimura
Saturday drama"Long goodbyeThe final episode (May 2014, 5,NHK General) --Seiichi Matsui (boyhood)
Premium drama"Somehow manage there 2Final episode (September 2014, 9, NHK BS Premium)-Hiroshi Baba
Adult!"Spirit of e" (December 2014, 12-24, TBS)-The role of the person
School kaidan(January 2015, 1-March 10, NTV)-Student Organization Inside School Public Relations Todoroki
Featured dramaLIVE! LOVE! SING! Living, loving and singing(March 2015, 3, NHK General TV) --Masaru Sato
Death Note (July 2015-September, NTV) -As Masaru Kamoda
I can't be Kurosaki-kun(December 2015-12, 22, NTV)-Daichi Nakamura 
Kera plague god series Episodes 2 and 5 (March 2016, 2,BS SKY PerfecTV!) --Makoto Kosaka
AKB Love Night Koi Factory Episode 7 "Shinju" (May 2016, 5, TV Asahi) --Takahiro Suzuki
(December 2016, 8,BS SKY PerfecTV!) --Yuta role * nowise short movie
Mystery period drama of man and woman Episode 11 "Guests from Joshu" (September 2016, 9,BS Japan) --Minoyoshi 
Housekeeper Mitazono Episode 1 (October 2016, 10, TV Asahi) --The role of Naotaro Ozu Same
Job hunting family Episode 1 (January 2017, 1, TV Asahi) --Makoto Kato
Love Hotel Ueno(January 2017, 1 --April 19, Fuji TV) --Noboru Ichijo * From December 4, 5Fuji TV on demandAdvance delivery at[3][4]
Mr. Enai, a super office worker Episode 2 (October 2017, 1, NTV)
You are a pet(February 2017, 2-June 6, Fuji TV)-Ryuta Ishida * From February 6, 19Fuji TV on demandAdvance delivery at
Gaki Rock ~ Asakusa Rokuku Humanity Story ~(April 2017, 4-Amazon original) --Rita Kanayama
Drama Part "The Meaning of Goodbye" (March 2017, 3, TBS) --The role of Shota Okazaki
You are kind when it rains (September 2017, 9-,HuluOriginal drama) --The role of Meteor Kono
Love Hotel Ueno season2 (October 2017, 10-December 12, Fuji TV) --Noboru Ichijo * From September 12, 21Fuji TV on demandAdvance delivery at
Be careful when handling your wife Episode 4 (October 2017, 10, NTV) --Hideto Otsuka
Sakura Oyakodon Episodes 5 and 6 (November 2017, 11, November 4, 11, Tokai TV) --Takeshi Matsushima
Re: Mind Episode 7 (November 2017, 11, TV TOKYO) --As Junya Okazaki
I want you to remember it before you forget it (December 2017,RKB Mainichi Broadcasting System-Private sector electronic company) --Imaizumi Today[5]
Leisure JD Mayu Mita-Why don't you "win" with me tonight? (December 2017, 12, TV Asahi) --Naoki Shibuya[6]
Investor Z(July 2018, 7-September 13, TV TOKYO)-Keisuke Kamidai[7]
Abduction Court ~ Seven Days ~(October 2018, 10, TV Asahi) --Kazuki Akaike[8]
From today I am!!(October 2018, 10-December 14, Nippon Television)-Naoya Sagawa[9]
Innocence False accusation lawyer Episode 5 (February 2019, 2, NTV) --Tomoki Tashiro[10]
BACK STREET GIRLS -Gokudols-(February 2019, 2-March 18, Mainichi Broadcasting System-February 3, 25-March 2019, TBS)-Kazuhiko Sugihara[11]
Trace-The Man of Censorship- Episode 10 (March 2019, 3, Fuji TV)-Yoshihiko Kasukabe
Video Girl Ai -VIDEO GIRL MAI 2019-(April 2019, 4-June 11, TV TOKYO)-Tomonori Yanagi[12]
Signs -The case of Takashi Yuki, a forensic scientist- Episode 2 (July 2019, 7, TV Asahi) --Sugahara Manabu
Heaven? ~Gourmet Restaurant~ Episode 5 (August 2019, 8, TBS) --The role of Hiiragi Shindo
Voice 110 Emergency Command Room Final episode (September 2019, 9, NTV) --Kazuma Misawa
Secret x Warrior Phantom Mirage! Episode 27 (October 2019, 10, TV TOKYO) --Tatsuo Arino
Made a 100-character idea into a drama! Episode 3 (January 2020, 1, TV TOKYO) --The role of Kiyoto
Keiji and Kenji: Jurisdiction and District Prosecution 24:XNUMX Episode 7 (February 2020, 2, TV Asahi)-Kosuke Miyamae[13]
Featured drama 56th year broken heart(July 2020, 7, BS Premium) --Kiyohiko Sakaguchi[14]
From today I am!!Special Drama (July 2020, 7, NTV)-Naoya Sagawa[15]

Friday Road SHOW!"Movie release commemoration!! From today I am special!" (July 2020, 7)

Yokai share house Daiichi Kai (August 2020, 8, TV Asahi) --Kentaro Okuzono[16]
Partner season19 Episode 11 (January 2021, 1, TV Asahi) --The role of Yudai Hasebe
Shugoro Yamamoto's daily drama "Hatashi-ji" (February 2021, 2, BS Premium) --Imaizumi Deuteragonist[18]
Shugoro Yamamoto's daily drama "Thief and Wakaden" (February 2021, 2, BS Premium) --The role of Denkuro
After all a good detective 3rd (March 2021, 3, BS Premium) --Yugo Shiraishi
Episodes 3 and 4 (March 2021, 3 --- delivered on FOD) --Hiroshi[19]
Keigo Higashino "Wandering Blade" Episodes 1 and 4 (May 2021, 5, WOWOW) --Osamu Nakai
movies
(2010)
(2011) --Akira Takahashi 
Gachiban Z Surrogate War(2013) --Starring Takeshi Shibuwaka * The 19th work in the series, the 5th Bancho
Sam Life(Released in February 2015) --Takashi
BAR Kamikaze ~ Deceived Drive ~(Released in April 2015) --As Associate Yoneda
I'm a knight(Released in May 2015) --Takashi Yamada
Everyone! It's Esper!(Released on September 2015, 9) --Naoya Yabe
Summer day, you voice(Released on October 2015, 10) --Junya Kanai
Werewolf game Crazy Fox(Released on December 2015, 12) --Yosuke Takigawa
(Released on January 2016, 1) --Masaru Sato * NHK Special Drama Theatrical Version
Lychee ☆ Hikari Club(Released on February 2016, 2) --Duff role
I can't be Kurosaki-kun(Released on February 2016, 2) --Daichi Nakamura
(Released on November 2016, 11) -Mamoru Kiyono
(Released on November 2016, 11) -Hibisawa Mutsuki
Girl recruits her God (completed on January 2017, 1) -Kenji[20]
PARKS Parks(Released on April 2017, 4) --Kenta
Yuzuri is(Released on June 2018, 6) -Ayumu Takanashi
Gintama 2 The law is to break(Released on August 2018, 8) -Shinohara Yasunobu
BACK STREET GIRLS -Gokudols-(Released on February 2019, 2) -Kazuhiko Sugihara
I'm from today!! Movie version(Released on July 2020, 7) --As Naoya Sagawa[21]
--Starring Akira Tanaka (Spring flowerAnd double starring)[22]
(Released on April 2021, 4) -Starring Haruo Sugimura[23]
Holy butterfly red room (Published March 2021, 4)
Bittersand(Released on June 2021, 6) -Takuma Endo
stage
Musical "The Prince of Tennis" 2nd Season --Taichi Dan

Seigaku vs St. Rudolph Yamabuki (April 2011, 4-May 8, 5,JCB Hall other)
Dream Live 2011 (November 2011-11, 5,Kobe World Memorial Hall other)
Concert SEIGAKU Farewell Party (October 2012, 10-October 11, 10,TOKYO DOME CITY HALL) Guest appearance (appearing as the person)

abc ★ Akasaka Boys Cabaret

Top of the 2nd ~ &win! ~ (August 2011, 8-September 24, 9,Akasaka ACT Theater) --Kota Mitamura
SpinOff 3rd inning! ~ Give yourself a whisper and win! ~ (September 2012-9, 12, Theater Sun Mall) --Kota

ASSH 2012th Performance "Snow falls on Raigaoka" (March 3-14, 18, Theater Green BIG TREE THEATER)-Narugami Ryukawa
bambino. Pre! ~ Final Chapter ~ (2012)
bambino. FINAL! ~ Final Chapter ~ (June 2012-6, 6, Theater Sun Mall, etc.)-Kota
Moving Prison (October 2013, 10-November 29, Senbonzakura Hall)-El
Attaku No1 (August 2015-8, 19,CBGK Shivureki !!) --Katsumori Warrant Officer
Jesus.Christ.Samurai star.Gozaru in the palace (February 2016-2, 24,All labored hall space zero) --The role of Heihachiro Kobayashi
Awesome Children (May 2019, 5-June 18, 6,Kanagawa Arts Theater) --The role of Paul
Pandora's Bell (April 2021, 4-May 14,Tokyo Metropolitan Theater other)
CM
JT "Mother and Son" (June 2013-)
Curation magazine antenna

"Weekend with Antenna" (April 2015-)
"Pakuchi" (December 2015-)

Glico almond effect

"Almond Milk Boys Sweet" (April 2017-) * webCM
"Almond Milk Men's Cool" (April 2017-) * webCM

Pairs "My pace, my pairs." (December 2020, 12-) * webCM [25]
Delivery content
Love Concier Week 5 "Frogs, water striders" (December 2012-12, 17,NOTTV)-Starring Masato
"Wakareuta" (June 2017, 6, Nestle Theater) -Kota Kurata
Karaoke DAM"Munekyun Boys (Share House)" (June 2020, 6, Karaoke DAM) --Asuka[26]
"Emotional lines." ~ It doesn't matter. ~ (June 2020, 6, Youtube)[27]
magazine
PV / MV
Other TV
NHK haiku"Haiku blooms!" Mini drama "Road to the Prince of Haiku" (2012, NHK E-Tele) --As Ijuin
Matching love(December 2014, 12,TBS)
Exciting TV Sukatto Japan(Fuji Television Network, Inc)

Short drama "April Fool's Day in Love" (April 2016, 4) --Hideki Segawa
Short drama "Fast Food Prejudice Daddy" (September 2016, 9) --Hattori
Short drama "New Justice Obangelion" (November 2017, 11) --Hiro
Short drama "Three Aunts Sukatto" (March 3, 2018) --Hiroshi Tanaka
Short drama "Nobody can trust ..." (October 2019, 10) --Masaya Izumi
Short drama "Perfect Sales Woman" (January 2020, 1) --Daisuke Kanzaki
Short drama "The nature of a villain who takes a man as a ball" (June 2020, 6) --Oda

Adult Henobel"Otaku no Koi no Labyrinth" (September 2016, 9, NHK E-Tele) --Starring: Takayuki Katase
"Cause of change" (April 2018, 4, TV Asahi)
THE Breakthrough File"Breakthrough Rescue" (February 2021, 2, NTV) --Kou Iida
footnote
^ a b c "Reiya Masaki-Hirata Office Official Website". Hirata Office.

2013th of February 6

Browse.
^ Reiya Masaki (May 2011, 5). "Reiya Masaki, I started.". Reiya Masaki Official Blog. Amoeba blog.

2013th of February 6

Browse.
^ "Reiya Masaki and others in the comedy drama" Love Ho Ueno-san "starring Kanata Hongo". Stage Natalie(July 2016, 11)

2016th of February 11

Browse.

^ "Reiya Masaki "I will never cut corners in any work or role, and will face it seriously."". Deview (April 2017, 1).

2016th of February 1

Browse.
^ "Reiya Masaki challenges the love story starring for the first time in a series of dramas". Model Press (June 2017, 9)
^ ""Leisure female college student" drama, Reiya Masaki as a college student who falls in love with "leisure woman" <Comment arrival>". Model Press (June 2017, 12)
^ "Akari Hayami, Reiya Masaki and others announce additional casts A unique economic school drama starring Hiroya Shimizu <Investor Z>". Model Press (June 2018, 6)
^ "Starring Nanako Matsushima "Abduction Court" Marie Iitoyo, Reiya Masaki and others". ORICON NEWS (September 2018, 9)
^ ""From Today, It's Myself !!" Tsuyoshi Muro & Jiro Sato, Nogizaka46, Yumi Wakatsuki, and young attention stock, Reiya Masaki will appear". TVLIFE (April 2018, 4)
^ "Reiya Masaki challenges the role of a fencing member "I always faced with a fresh feeling"". Mynavi News (February 2019, 2)
^ "The gangsters become idols! "BACK STREET GIRLS -Gokudols-" will be made into a TV drama following the movie". The Television (January 2019, 1)
^ "Yoshinori Okada, Masaki Miura, Reiya Masaki, Shouma Kai and others appear in the drama "Video Girl Ai"". Movie Natalie (November 2019, 3)
^ ""Kage and Kenji" Episode 7 Guest Yuki Imai, Reiya Masaki, Shogo Hama, Ai Moritaka". ORICON NEWS (September 2020, 2)
^ "The second cast announcement and broadcast date of the special drama "2th Year of Lost Love" has been decided!". NHK Drama (May 2020, 5)
^ "The drama "From Today, It's Myself !! SP" will be broadcast on the first day of the movie!The main video that Imai is popular with is also released". Movie Natalie (November 2020, 7)
^ "Reiya Masaki becomes a "former boyfriend" who plays with Fuka Koshiba!Prior to the drama, the actual situation of the bad boyfriend is made into a four-frame cartoon". TV Asahi POST (July 2020, 7)
^ "Reiya Masaki "A strong desire to marry" as an elite bureaucrat in a new drama". Mynavi News (February 2020, 9)
^ "Yuki Kaji is in charge of reading a short story by Shugoro Yamamoto for 30 minutes". ORICON NEWS (September 2021, 1)
^ "Guest of each episode of the drama "Sweet Revenge" Kodai Asaka, Reiya Masaki, Akiko Hinagata". Comic Natalie (March 2021, 3)
^ "Reiya Masaki, Next Break's hottest stock, "Look at me now, not Next!"". Jcast.com (January 2017, 1).

2016th of February 1

Browse.
^ ""From today I am !! Theatrical version" Kaku & Ito and other regular members will be released on July 7th". Cinemacafe.net (December 2019, 12)
^ "A short film production decision with Haruka and Reiya Masaki co-starring in the spot of "face loss" that can not recognize the face (with comments)". Movie Natalie (November 2020, 1)
^ ""Osaka Loan Shark" starring Reiya Masaki released in April, to Hideo Nakano and Nishinari's Loan Shark". Movie Natalie (November 2021, 2)
^ "Matsuoka Matsuoka "I want to quit the game" Lotte "Sho" new commercial character". ORICON STYLE(July 2016, 3)

2016th of February 3

Browse.

^ "Pairs launches new campaign "My Pace, My Pairs."". PR TIMES (December 2020, 12)
^ "The background video "Munekyun Boys" that you can choose has been renewed! Delivered in LIVE DAM Ai, LIVE DAM STADIUM series, LIVE DAM series". BARKS (June 2020, 6)
^ "Emotional lines. [Second word] It doesn't matter.". Emotional lines. Youtube channel (June 2020, 6)
^ "Karin Ono & Reiya Masaki chew in a Seiko self-deprecating drama!". NicoNico News (November 2020, 11)
^ "Rina Ikoma, Novelbright New song MV, beautiful bride, wedding with Reiya Masaki as groom". ORICON NEWS (September 2021, 4)
外部 リンク