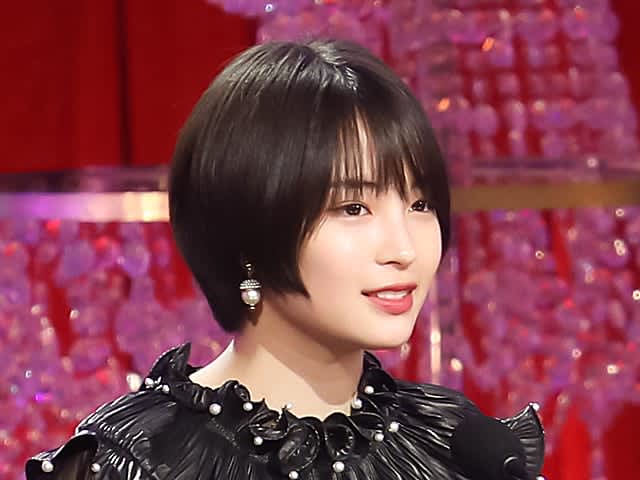 Photo "Nemesis" with no sontaku for Johnny's!Sho Sakurai Fans leave all at once and the audience rating becomes a single digit !?
"Nemesis" without sontaku to Johnny's!Sho Sakurai Fans leave all at once and the audience rating becomes a single digit !?
 
If you write the contents roughly
For Hirose, this is the first serial drama starring after the end of the NHK serial TV novel "Natsuzora," which served as the heroine. 
NTV drama "Nemesis" starring actress Suzu Hirose and Sho Sakurai of "Arashi".The average household rating for the first time is ... → Continue reading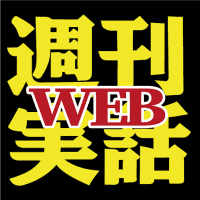 Shukan Jitsuwa Web
This is the web version of Shukan Jitsuwa, a weekly magazine for men.In addition to articles from Shukan Jitsuwa, we also provide original articles on the Web.
We will deliver unique news and articles from a different perspective than other media.
---
Wikipedia related words
If there is no explanation, there is no corresponding item on Wikipedia.
Continuous tv novel
"Continuous tv novel』(Lenzoku TV Shosetsu)1961Broadcast from (36)NHK OfTV dramaseries(Obi dramaFormalSerial drama). Popular nameMorning dora(Asadora)[1].
Overview
It is a general term for the frame of the drama in the morning time zone in NHK.Galaxy Drama → Galaxy TV Novel,Drama new galaxy,Night drama (Yorudora)Was present). Mainly about the half-life and life of the hero (in many cases, female), depicting the family and home surrounding itHome dramaIs most of the appearance.
"Taiga dramaIn addition to NHK, and even in the media as a representative of Japanese dramas, the only article in the obi drama that has a weekly audience rating is published in sports paper etc. (However, for each work This is not the case for the final week). Broadcast formatAfter several transitions, As of 2020, it is 1 minutes per episode, 15 episodes per week, and half a year (5 weeks, around 26 episodes). Since the start of broadcasting, a short-term interruption of broadcasting during a natural disaster (Later), except that there is no interruption as a frame.
List of successive works
Headline legend

Red background = current
"%" = highest audience rating (Video researchResearch, Kanto area, household, real time)[2]
"*" in "Starring" = narrator (some other performers are in charge of "Jun and Ai", "Amachan" and "Hiyoko")
"*" of "original work" = original plan
History
In the first place, the novel was read aloud on the radio every morning after the war, and the frame name was "Continuous Radio Novel".[Note 1].. This frame is from the reading of the novelRadio DramaWas rebuilt. Furthermore, with the start of television broadcasting, this frame was rebuilt into a TV drama. From this background, it has been named "Continuous TV Novel". From the remnants of the radio drama, the early ones used more narration than dialogue. After that, narration has been placed in all works up to the present day. Also, the original text and template as a dramaToyo Sachiyo,Shima IwashitaFrom NHKObi drama"Behind the bus street』(1958 - 1963, Mon-Friday 19:15-19:30).
1961, first work "Daughter and me] Start broadcasting. This work was broadcast five times a week on Monday-Friday, and the broadcast time was 5:8-40:9. 20nd workWind tomorrowFrom "Month-Saturday 6 times a week, broadcast time 8:15-fixed at 8:30 15 minutes, has not changed at all for about half a century. The broadcasting period is April-March for one year. Since it was a long-time venue for one year, the actors were restrained for a long period of time, and because the VTR could not be edited with the technology at the time, shooting all 4 minutes of one episode continuously and if it fails, retake from the beginning,Take outThere was a heavy burden, such as a style almost similar to. Especially every year, the leading actress was sick in the middle of the day. further"Sea of ​​Hatoko』(1974Degree) of the screenwriterHidehiko HayashiHowever, it was an extremely late stroke that hindered shooting.
This triggered the next work "When light blueIt will be half a year for each work, and more broadcast works in the first half (April-September)NHK Broadcast CenterProduction, late (October-March) broadcast workNHK Osaka Broadcasting StationBy making it a production, you will be able to work on the production with plenty of time (usually simplified and called "Tokyo production" and "Osaka production" respectively. This article also follows it).After that, the system of alternating production between Tokyo and Osaka will be maintained, with the exception that a one-year work was rarely made for NHK's opening anniversary work. In the latter half of the 1s, the audience rating dropped significantly, and some works had an audience rating of less than 2000% in individual episodes.Gegege's wife』(First half of 2010), the broadcast time has been advanced by 15 minutes, and the audience rating is on a recovery trend.
"Ale(From the first half of FY2020)4KIt will be production. Also, with the background of reducing the burden on the production site through the "work style reform" promoted by NHK, consideration is being given to broadcasting five times a week as a measure to increase the production time and production costs associated with 4K production.[3][4], Yuki Kida, Director General of Broadcasting announced official decision at regular meeting on July 2019, 7[1].
Transition
Notices
1964 Whirlpool -The first Osaka Broadcasting Station production.
1983 Oshin -First year work in 9 years.Audience rating(Video researchLook up,Kanto area) Recorded an average of 52.6% and a maximum of 62.9%.
1984 Romance-The first opening song with lyrics.
Late 1994-Early 1995 Come, spring -As of 2020, the last year's work in the series.
2002 Morning drama firstSequel"My blue sky 2002』(Broadcast (Monday drama seriesframe).
2009 Wing -Now works (Saitama) With all 47Prefectures StageTo
2011 Carnation -Full-length, 24 using a high-definition progressive camerafps OfCinelike gammaIntroduced a recording method by processing on a trial basis.Hanako and AnneFrom this point onwards, officially adopted this recording method[10]).
2014 Massan - Foreigners living in Japan(British) becomes the heroine for the first time[Note 4].
2015 The morning came -The first drama at the end of the Edo period.
First half of 2018 Half, blue. - firstHearing impairedA work whose main character is.
Second half of 2018 Manpuku -In addition to the whole movie, Cinelike Gamma,VFXWas introduced on a trial basis.
2019 Natsuzora ――100th work in total. It was achieved in the 1961th year since the first work "Daughter and I" in 1.
2020 Yale- New coronavirus infectionDue to the temporary suspension of production due to the announcement of the state of emergency, the broadcast was interrupted at the end of the 13th week (the week starting on June 6nd), and during the period of June 22th-September 6th, the first --Connected by rebroadcasting up to 29 episodes (also broadcast on Saturday, which is not originally broadcast), and from the week starting on September 9 after the end, the main broadcast will resume from the 11th week. It was shortened by two weeks from the original broadcast week of 1 weeks, and changed to broadcast for 65 weeks (the week starting on November 9 is the last week, and the final episode is November 14).
2020- Ochoyan --Due to the extension of the broadcast period of the previous work "Ale", it was delayed by two months from the original first start date of September 9, and was changed to November 28.
Program content
Broadcasting usually starts from the end of March to the beginning of April and from the end of September to the beginning of October on Mondays (Reorganization time of NHKDue to the convenience of).
傾向
NHK drama programRifumi EndoAccording to the director, the heroine image is roughly divided into three.[11].. 『Good morningToOshinUp to, "The era of heroines coming out of bound places,"Splash piece''Hirari''sunflower''Sky"The age of the heroine where women are trying hard in occupations that are not fully advanced,"ChuraAfter that, the theme is "woman's self-fulfillment". Producer of morning dramaYukiko KobayashiIs the 2009th work as of 14Sea of ​​HatokoUp to the 15th"When light blue], the 42nd workYouth family], the 62nd workMy blue sky』And later, it is divided into 4[12].
Most of the worksHappy endAnd, the one that depicts the death of the heroine is "Whirlpool''Lily of the valley''Pure heart"[Note 5]"Carnation''Massan』, but in many cases, it is close to "Great Life".
Also, in some works, with the past morning doracrossover(Propsincluding[13]), and the characters see the work itself being broadcastMetafictionThere are also some developments. For example,Good morningIn "Carnation", the hero watches the first broadcast of the drama, and in "Carnation", a request to make the hero's life into a drama comes in, implying the realization of this work, and the first broadcast that was realized is the hero's There were scenes that my friends watched in the final episode.
After "Ohanahan",HmmWorks whose titles include "" are literally "TransportIs highAudience ratingWill be[14][15]Therefore, more than 5% of the titles include "n".[16]..Similarly, from this work, the title is often the name / name of the main character itself, or those are included in the title.
In principleAll worksfictionHowever, there is almost no indication that "this drama is fiction, the characters, groups, names, etc. that appear are fictitious and have nothing to do with the real thing" like a commercial TV drama.[Note 6].. Even in the following cases, the real person is just a "model" or "motif"[17]You can change the name in the work[Note 7], Freely adapted and original episodes have been added.
From the beginning of the 21st century, "Hanako to Anne", "Ale", "Come Come Everybody], Etc., the first half of the Showa period (1920 era~1950 eraThere are also examples of NHK itself appearing in works set in).
Era setting
Mostly after the middle of the Meiji era (1880 era(After) is the stage, the Edo period and the early Meiji period (1870 eraPreviously) was drawn only in "Asa ga Kita".Since the Meiji era, the times are diverse, and in modern drama, it is often depicted until the time when it almost overlaps with the broadcasting period.
Stage
In principle, JapanStageI am trying. Focusing on Tokyo in Tokyo productionEast Japan, In Osaka production centered on Osaka (Osaka)West JapanOften set in each city. Most selected for the stagePrefectures2020st place in Tokyo 1 times, 48nd place in Osaka prefecture 2 times, 30rd place until "Ale" in the first half of 3Kyoto11th, 4th placeHokkaido9th, 5th placeHyogo8th, 6th placeShizuoka-Hiroshima5th, 8th placeMiyagi,Nagano,Yamaguchi 4 times and continue[18].. 80th work, "Wing』Was set in Saitama Prefecture, and all 47 prefectures became stage locations for continuous TV novels.[19].
Many tourists may visit the shooting location,Economic effectsとRegional promotionThere are quite a few local governments that aim to attract drama.2012"Morning Dora Stage Network Liaison Conference" was launched.
For works that set a part of the stage outside of Japan, see "Rinto"Paris-UK,さ く ら"ofHawaii, "Massan"Eur-lex.europa.eu eur-lex.europa.eu(However, the shooting location is Hokkaido).
cast
Press conferences are held along with announcements of major casts, including the leading role, and they are reported in entertainment news.
As seen in "Taiga Drama", for a few weeks after the program startedA childThere are many stories in which the main character plays a childhood era.
starring
"Ohanahan"[Note 8]Since mostauditionHas been selected in.It is also said to be the gateway to the stars, and has the character of "a place to find newcomers" and "an opportunity to step up" depending on the careers of successful applicants.However, since "Junjo Kirari" in 2006, actresses who have already starred in movies and commercial TV dramas are often cast without auditions.[20].
In order to cultivate acting ability as an actor through careful role making and rehearsal, etc., the main frame may be positioned as a "training center for hit actresses".[21].. There is also a characteristic that severe shooting continues for a long time compared to commercial drama series[22][23].. It is said that the young actor who served as the heroine has a strong sense of innocence, cleanliness, and exhilaration, and the role after that is narrowed.Misako Konno,Tomoko HoshinoIn their own writings and interviews, he said that he was worried about the gap between the image of the heroine and himself, and that it had a considerable influence on actress activity.
After the crank-up of the current series, the heroine role or the male actor who will be the leading actor will visit the team of the new series, and the baton touch ceremony will be held where the leading actors will exchange ties with each other.1990 eraSince then, it has become a custom. At the baton touch ceremony from "Toto Neechan" to "Beppin-san" in 2016, it was held in the same year.Rio OlympicsThe men's athletics400m relaySince the silver medal was won atBatonThe event was held using, and the succeeding work is being held using the baton from the next work.
In "The Most Star"Haruna TakaseからFive Great RoadsWhat,"Come, spring] InNarumi YasudaからNakata YoshikoTo, respectively, took over the lead (both in the middle because of poor physical condition). Also,"Japanese gold medal], Noriko Ichikawa (laterShoko IchikawaRenamed to)Democratic PartyPublicity poster model contract was found after the heroine's offer,Broadcasting lawCanceled due to conflict with Article 4 (Political Equity Principle), and as a result of re-audit,Azusa WatanabeWas chosen.
Double starring example
Other casts
Mainly not an actor because the broadcasting period is long and a large number of performers are required.talent(comedian,singer, To play an active role in the local governmentLocal talentSuch)·Cultural person-athleteThere is also an appearance. EspeciallyOsakaIn the production work, Kansai theater company[Note 9],Kakugo RakugoAppointment from the world, comics and comedy world[Note 10],TokyoIn the work of productionFree announcerYou can also see the appointment of.
The runner-up candidate in the final selection of the lead audition may be placed as a friend, sister, daughter, etc. of the heroine.[25][26][27][28][29][30][31].. In addition, since 2011, young actresses who have played supporting roles have a tendency to break later, and they are also called "new actress's gateway".[32].. In addition, as with young actresses, there are also breaks in male actors who play supporting roles such as the heroine's opponent.
Broadcast date
Transition of broadcast date and time on general television
Main broadcast
2011Until the 3 channel era of NHK-BS until March,Old BShiOf the month-Saturday, 7:30-7:45Old BS2Monday-Saturday, 7:45-It was also broadcast at 8:XNUMX.
re-air
月 - 金曜は、NHK総合で12時45分からとBSプレミアムとBS4Kで23時からの1日2回の再放送。土曜日はBSプレミアムとBS4Kで1週間5日分が連続再放送される(9時45分 - 11時)ため、1日3回の再放送となる。
NHK General

Mon-Sat, 12:45-13:XNUMX
■Spring:-Summer Koshien High School BaseballFinal gameAs a general rule, the day when will be held will be advanced (12:15-12:30).[Note 14].. Also, even in areas where the summer high school baseball local qualifying is broadcast, some broadcast times may be moved. In addition, the broadcast time will be changed or the broadcast date will be changed in the event of emergency/serious news, a serious weather event, or a strong earthquake.

NHK World Premium

Mon-Sat, 12:45-13:XNUMX

BS Premium[Note 13], BS4K

Monday-Friday, 23:23-15:2020 (from March 3, 30)
月 - 土曜、23時30分 - 23時45分(2017年4月3日から2020年3月28日まで)
Mon-Sat, 23:23-15:2012 (From April 4, 2 to April 2017, 4)
Monday-Saturday, 18:45-19:2012 (until March 3, 31)
Saturday, 9:45-11:1 (broadcast 5 times a week collectively from April 2020, 4)
Saturday, 9:30 am-11:1 pm (broadcast 6 times a week, until March 2020, 3)

TV Japan

Monday-Saturday, 10:10-10:25 (East coast)
Monday-Saturday,West coast)
7:10- 7:25 (
Monday-Saturday, 4:10-4:25 during daylight saving time in Hawaii and mainland US)
5:10- 5:25 (

2011 channel era of NHK-BS until March 3

Former BS2, Monday-Saturday 19:30-19:45 (2007Rebroadcast for the current day (from January 1) and 8 episodes for one week from 9:30-11:1 on Saturday (from 6)[Note 15]).

月 - 金曜は、BS-Hi・7時30分、BS-2・7時45分、総合・8時、総合・12時45分(再)、BS-2・19時30分(再)の1日5回の放送。
On Saturday, BS-2 will rebroadcast for 1 days a week (additional rebroadcast for Saturday at 6:10), so it will be broadcast 45 times a day.
2007January("Potato octopus dish』の途中)から、土曜日午前の1週間まとめ再放送と別に19時30分(2011年4月からのNHK-BSの2チャンネル統合以後はBSプレミアムで18時45分、2012年4月からの『Ume-chan teacher] 23:2) has been re-broadcast from, BS2 → BS Premium is the same work is broadcast three times, including the same day twice and Saturday morning.
Digest edition
"(Work name) 1 week"

General TV

Every Sunday, 11:11-20:XNUMX in principle.
"NHK Best SundayInFloat programEvery Sunday, around 11:5 am.
If "Special Sunday" is shortened or paused due to programming problems, it was broadcast as a separate program in a separate frame (such as the dawn of the next day).
In the first year of 2011, one week's worth23 minutesIt was a digest version edited by, but from 2012, "Special Sunday" will be shortened ("Tomorrow-Let's support-] Will be broadcast as a new program at 10 o'clock),20 minutesWas reduced to.
The year 2016 has been included as a corner until then "Tokiri Sunday" with the end of the Sunday 11 o'clock-11:20 will be organized as a single program. If you can not live broadcast at a regular time in the other sports relay with this remnant, it may be relocated to the middle of the night (official day of the first Monday dawn).
From FY202015 minutesとなり、総合テレビでは土曜日8:00と12:45、日曜日11:00の3回、BSプレミアムとBS4Kでは土曜日7:30に放送する。

BS Premium

It was broadcast irregularly every Sunday afternoon in the 2012 fiscal year and every Saturday midnight in the 2013 fiscal year.

"In 5 minutes (work name)"

General TV

毎週土曜日14時50分 - 14時55分、日曜日5時45分 - 5時50分、同17時55分 - 18時(2015年4月より)
(Sports broadcasts andSpecial numberBroadcast time may change due to such reasons. In this case, we may transfer to another frame, such as Saturday from 22:45 to 22:50)
(The time from 5:45 is "International broadcastingProgram CouncilThere is a report"2013After that, the last week of "5 minutes in (work name)" will not be broadcast, and that time the trailer of the next morning drama was taken upNHK pre-map", etc.)

Past

2012年度(2013年3月)まで 基本日曜18時40分 - 18時45分、2013年度(2013年4月 - 2014年3月)は日曜5時45分 - 5時50分、月曜0時5分 - 0時10分(日曜24時5分 - 24時10分)

NHK World Premium

Every Sunday, 21:50-21:55
In the conventional frameNHK SpecialThe time zone has been changed since October 5, 5 due to the formation of "N-SPE 2012min" which is a 10 minute version of ". That2012In the 18:55-19:2011 frame of the previous term (1 minute slower than XNUMX), the undercard program "The Shonen Club] If the start time is delayed due to the extension of the broadcasting time of the news at 18:XNUMX or the extension of the sumo wrestling, sometimes it was slid or slid to another time zone.

reference

"Broadcast program timetable" issued by NHK[33]The official program name inMorning dora digest]. BothSun] (First half of 2011), started from.
"NHK Best Sunday"In principle, the 20-minute version was broadcast, but in fiscal 2011, there was a rare case where the 5-minute version was broadcast.Special newsIs limited to cases where changes have been made in a hurry). The digest version isCommentary broadcastNone,Subtitled broadcasting[Note 16] Yes.
In addition, "Good morning], [journey], was featured in a one-hour summary of the contents of the week.
JSTV broadcasting
JSTV2

Mon-Sat 6am-6:15pm (re) 18:45am-19pm (UK time) / 7pm-7:15am (re) 19:45-20pm (Central Europe time) / 8pm -8:15 (re) 20:45-21:XNUMX (United Arab Emirates time)
Sunday (1 week) 17:30-19:18 (UK time) / 30:20-19:30 (Central Europe time) / 21:XNUMX-XNUMX:XNUMX (UAE time)
Encore broadcasting
TaiziIs produced in Osaka.
Omnibus/Special Edition
Broadcast time

OmnibusIs the year-end work for the first half of the year,Large-scale holidays (in spring)Broadcasting during the period is almost customary (it used to be broadcast at the end of the year). Popular works may be broadcast multiple times.
Until 2010,Special editionThe first half of thedigest,RecordingA special program that summarizes the behind-the-scenes scenes of was broadcasted.
2010The previous termGegege's wifeUntil 1 minutes, basically 45 minutes are divided into 4-5 times, but "Chura-san" (first half of 2001), "More and more sunny] (The first half of 2007), there were exceptions such as divided into 75 minutes × 3 times.
Second half of 2010Teppan] After that, I came to adopt the two-part method of the front and back,2011After "Ohisama", all the first part is in the middle of the broadcasting period (the first half of JulyMarine DayBefore and aftera.m.In the latter halfNew Year's Holiday(In the morning of the end of December or the beginning of January)), the full version of the first and second editions will be updated again in OctoberSports DayIn the morning of the second half of May of the following yearLarge holidayDuring the periodpublic holidayWe broadcast all together in the morning.
Following the death of Shigeru Mizuki on November 2015, 11, the omnibus (three episodes) of the serial TV novel "Gegege no Bobo" was reissued as a memorial program on December 30 and December 12 and 5 of the same year. It was broadcast.

Making the omnibus soft

The omnibus was once "Carpet of clouds』(First half of 1976), "Oshin" (1983), etc. 『Two children] (Later 1996), basically all the works were produced, and almost all the works were sold by NHKNEP) To video software (DVD, VHS,Blu-ray) Has been made (the omnibus has been broadcast "Impotakonankin" is not made into a video at all, including the full version of all episodes).
Until "Himawari" (first half of 1996), a omnibus was not made for almost all works,NHK Archives OfProgram public libraryThen, each work will be released 6 times in the first week and the last week, and the works after the next work "Futarikko" will be released only in the omnibus part.
Also, "NHK TV novel morning heroines" (sold byApollonThere was also a VHS software of the super digest version (2 volumes) up to "Mio Tsukushi".
Broadcast suspension/change cases
Even when the special program is being broadcast all day long, in most cases, the special program is interrupted and the morning drama is broadcast only for 15 minutes of the main TV broadcast and rebroadcast. The broadcast pattern is regularly destroyed in the following cases.
New Year's Holiday

usuallyMay 12 - May 1No broadcasting for a total of 6 days. However, if December 12th is Monday or January 28th is Saturday (1 days per week is Friday, then), there is no broadcasting for that week, and it may be restarted from the following Monday. However, in the early days, it may have been broadcast for the above 4 days.
Depending on the work, the last broadcast of the year-endOmnibusI made it aware of the year-end and New Year formations, such as specific contents (reminiscences of the main character, etc.)ShowIs sometimes added. From around the 2000s, we will cover the first half of the year and the backstage of the recording at the beginning and the end of the year, the highlight of the second halfSpecial editionMay be broadcast.

May 8

May 8Is "Hiroshima Peace Memorial CeremonyBroadcasting starts from around 8:8 every year (35 stations in the Chugoku region start from 5:7, depending on the status of the ceremony, as the relay will be in the 45 o'clock position.[Note 33]).
Selected High School Baseball TournamentOn the day of the final match (from the end of March to the beginning of April)

Since the game start time is 12:30, the general TV rebroadcast will be at noon.NEWSIt goes up from 12:15 after.
Was the special number given priority to the broadcast, or a sudden incident during the broadcast?Earthquake early warningWhen the breaking news comes in before the end of the broadcast occurs, two broadcasts in a row at the same time on the next day, or two broadcasts on Saturday after each one. This is the same in the case of rebroadcast, the organization is organized so that the same times will be broadcast once every morning and noon. The delay in broadcasting is completed within the week in principle, but there are two cases where the broadcasting schedule was postponed on a weekly basis when a national-scale natural disaster occurred.
2011 (Teppan])
2020 (Ale])

New coronavirusStop drama recording from April 4 to prevent the spread of infection[35], The broadcast was stopped on June 6th because the stock for the recording was exhausted before the recording was resumed.[36].
"Broadcast two broadcasts together on the next broadcast day"[37]"*" is added to the case that corresponds to.
(See each work after this)
Program structure
Opening theme music
Each work and credit are displayed at the opening, and the theme music of the opening is played at that time. Initially all the songs were instrumental songs, but since the 90s songs with lyrics (written by pop singer[Note 34]) Will be adopted more often[Note 35][Note 36].. The staff music is played every Monday, so the theme music is longer (90 seconds on Monday, about 60 seconds on other days). Depending on the work, the lyrics of the opening video and theme music may change along the way.
"Well turtleUntil the end of 2009, except for the first and last rounds.Avan titleThere was no (introduction section) (some works did not perform the avant title in the first and final episodes), and it was included in the opening title (theme music) at the same time as the broadcast time. vice versa"Gegege's wife(In the first half of 2010), avant-titles (about 15 seconds to 2 minutes, the series title of "Continuous TV novel" is displayed at the beginning) are included in principle (but only some times are not included). Sometimes).Also, in the final episode, the opening may be played as the ending.However, it is the only work after "Gegege no Nyobo"ChickIn many cases, the avant-title was not included after the second episode, so this work has an atmosphere reminiscent of the return to the origin of "Continuous TV novels".
In 2012, a CD called "Asadora 50 years NHK "Continued TV novel" 50th anniversary theme music collection" was released. Soundtrack CDs are also sold for each work.
In the 2010s, the theme song and song artist of the morning drama (particularly produced by Osaka Broadcasting Station)NHK Red and White Singing BattleThere are many examples of being elected[Note 37].
Musical scoreIs also sold[42].
Screen display
At times when there is an Aban title, the series title of "Continuous TV novel" is displayed for the first 5 seconds at the bottom right of the screen (rarely in the bottom left or in the center). In that case, in the subsequent opening title display, the "serial television novel" is often omitted, but depending on the work, the "serial television novel" may be written together in both the avan title and the opening title.
"Explanation broadcast" (upper right corner of the screen when the program starts)Later)・「Subtitled broadcastingRegarding telop, it was displayed only on Monday for a while, but as of 2020, it is displayed on all days.
In subtitle broadcasting, it is usually described as "♫" or "♫ (theme music)", but the lyrics are displayed in the theme song singing part. The duet symbol is omitted.
subtitle
"sunflower(First half of 1996)subtitle(2 in 1 weeks)[Note 38].. After that, it became standard to set weekly titles by treating them as one episode on a weekly basis.Lily of the valley''Teru Teru Family』Excluding some works).
Ending/next week notice
"さ く ら] (The first half of 2002),ending card(5 seconds ending) has a short corner for photos related to the drama (in "Sakura"The alphabetWord introduction that begins with each acronym. In other works, photos posted by viewers, photos of people and landscapes of the heroine and the stage, photos taken at the time the work was set).
Before the mini corner of 5 seconds at the end, "Continue" at the end card[Note 39]) Production work / NHK (Osaka) "(There is a time left, and with the exception of the theme song / insert song being played in the ending, please continue this tomorrow (next week). Production work / NHK (Osaka) ) ", But after" Sakura ", basically put" continue "at the end of the main story, and at the ending," (work name <may not be displayed>) end (complete) )[Note 39] "Production work/NHK (Osaka)" is displayed.
On weekends (Saturday) except the last episode, the last episode of the next weekTrailerIs broadcast for about 30 seconds to the end for about 1 minute ("Suzuran" has no trailer.Ale』From the trailer at the end of Saturday's weekly digest, no trailer on Friday).Also in this trailerNHK on demand"Also has subtitles indicating that it is being distributed,2013Late termIt was a great meal] After that, subtitles "NHK on demand delivery" are also displayed on end cards other than Saturday.
There is also a method of extracting the narration that flows in the main story of the next week and using it in the trailer. "Ama-chan" (12th and 22nd weeks), etc.
Work with narration in the trailer (person in charge)
Other

Dust and dust (Although it is not the main story, it is a 30-second spot that is mainly broadcast on Saturdays and Sundays.Nukijiya ShihoriThere was a case where a trailer containing narration was released)
Teppan (Although it is not the main story, it is a 30-second spot that is mainly broadcast on Saturday, Sunday, and Monday =Miori TakimotoThere was a case where a trailer containing narration was released)
Subtitles/sub audio commentary broadcasting
1985For people with hearing impairmentsSubtitled broadcasting(In analog broadcastingTeletext(Tuner was needed), the main character is yellow, the next most important character after the main character[Note 42]Is displayed in light blue, narrator is displayed in green, and the others are displayed in white.
1990From the degree, "for visually impaired peopleMultiplex audio broadcastingbyCommentary broadcastIs performed with sub-audio (digital integrated TV, BS premium, BS4K stereo 2 audio).NHK World Premium(Overseas TV program distribution) is not provided with sub-audio commentary broadcasting (becomes normal monaural broadcasting).
TerminalTerrestrial analog broadcastingIn this morning, the secondary audio commentary of the serial drama was always done, this morning Dora and E Tele's "Junior high school diary], in commercial broadcastingTV Asahi-Asahi Broadcastingof"Saturday wide theaterWas only[Note 43].. (In the past, NHK's night obi drama series "Drama new galaxy] Was also carried out,Visually impairedSome of the works were subject to commentary). In digital broadcasting, serial dramas ("Taiga drama], [Drama 10], [BS historical drama])) has also incorporated a commentary broadcast.
Of the subtitles, it will be broadcast every Sunday.NHK Best SundayFor "○○ (work title) 1 week" (weekly omnibus) in ", the program progress is a live broadcast,Real-time subtitle broadcastingThere is a 2-3 second time lag due to the appearance of, but when ``Special Sunday'' is suspended and it is broadcast alone, and when the summary version of the weekly digest at the end of the year is broadcast, "○○ in 5 minutes (work name)" (digest version of the weekly omnibus) is a normal subtitled broadcast.
As an exception, there is a sub audio commentary even in the broadcast of the omnibus, but special editions and navigation programs (generally in the first halfLarge spring holidaysOrMarine Day, The second halfNew Year's HolidayIn many cases) there is no sub-audio commentary, only stereo broadcasting is done. Also,"My blue skyAnd 'ChuraIs a sequel toMonday drama seriesAnd 'Saturday dramaIt was the same when it was broadcast on another NHK drama frame such as "More and more sunny] There is a commentary broadcast (with Ana-Digi) in the sequel special. In addition,2011A one-week digest of terrestrial waves started from ("NHK Best Sunday』In the inclusion "○○ (work name) 1 week" and "5 minutes in the evening ○○ (work name)"), the commentary broadcast is not performed including digital.
Voice commentary narration

Although not displayed as a performer/staff, in the sub audio (stereo 2), he himself claims to be "Commentary is ○○"
First generation: Nobuaki Sekine (FY1990-FY2001)
2nd generation: Masashi Ehara (FY2002-FY2006)
3nd generation: Yuki Matsuda (FY2007-FY2018)
4nd generation: Kentaro Yamazaki(FY2019 -)
Data broadcasting
Program-linked type for digital general TV and BS premiumData broadcastingAre deploying services[43] .
Basic screen of data broadcasting (LAN cableYou can watch it without connecting), including basic information such as rough outlines of the day, explanations about the performers and their roles. furtherNHK data onlineBy using (can be viewed by connecting a LAN cable), you can see the interviews and inside stories/topics of the recording.
さ ら にNHK Net ClubBy registering as a member, the time slot during the drama broadcast (including the rebroadcast in the daily, but rebroadcast for 1 week BS Saturday and "(work title) 1 week" 5 minutes on Saturday and Sunday By participating in the stamp rally held in ((work name) is not applicable), you can collect member points of the online club (1 point per viewing. Maximum 1 points per day), and during the campaign period There was a point service that gave you the right to apply for gifts related to works[44], Points awarded on September 2018, 9[45].
Video ratio
High definitionThe recording is from "Sakura" (first half of 2002).
General TV

Digital: 16:9
Analog: 13:9 (2004) → 14:9Letter box (FY2005-2009) → 16:9 letterbox (FY2010-)

NHK World Premium

13:9 (FY2004) → 14:9 (FY2005-2009) → 16:9 (FY2010 -)

BS2 digital broadcasting

Until "Junjo Kirari", the first broadcast is the same as analog broadcast 13:9 → 14:9 (angle of view information is 4:3), rebroadcast at 16:9. From "Imo Tako Nankin" in October 2006, the first broadcast began to be broadcast at 10:16. In the case of high-definition recording of BS9 encore work, digital was broadcast at 2:16, analog broadcast, and NHK World Premium at 9:14.
データ
Audience rating
In the Kanto area, NHK1963から1986For the past 24 years, pushing all 5 commercial broadcast key stations,Audience rating(Video Research CompanySurvey, Kanto area/household/real time, unless otherwise specified)All dayHad won first place in the obi[46][Note 44].. It can be said that the morning drama has made a great contribution to the NHK comprehensive all-day audience rating along with "Taiga Drama" and various scheduled news since the beginning of the program.
As for the audience of the former morning drama, the time of the main broadcast is "Housewife,Senior citizens"I have a lot of timeSelf-employed person"Students on long vacations and professionals who leave home late", the noon rebroadcast was said to have many viewers during the lunch break. Until the 1980s, it was not uncommon to see works with an average audience rating of 40% or more, and it was exactly NHK's flagship program (below, the figures for the Kanto area). The highest average rating is "Oshin(1983), 52.6%. In such an age of high audience ratings,During the warThere are many works depicting the post-war turbulent period/reconstruction period, and it is said that it was sympathized by the viewers who actually experienced it.[47].
However, the average audience rating tended to decline from the late 1980s to the 2000s.
The reasons for the decline in the audience rating of the main broadcast on NHK General TV are that the working hours have changed in decades and the living environment has changed, and that commercial broadcasters that started at 1990:8 from the 30s until thenWide showIt was listed that they were advanced to 8 o'clock in order.[48][49].. Especially the two works in 2009,WingWas 13.8% and "Well Kame" was 13.5%, and the worst record of average viewer ratings was set continuously.
Therefore, in the reorganization of 2010, the broadcast time was advanced for the first time in 48 years,Gegege's wife』(2010年度前期)から8時スタートとなった。すると、同作の初回視聴率14.8%(歴代最低)を底にして視聴率が右肩上がりに推移し、平均視聴率が18.6%と前作『ウェルかめ』を5.1ポイント上回り、2009年度の悪い流れを断ち切った(第16週から最終第26週までの11週中、10週で週間視聴率〈ビデオリサーチ調べ、関東地区・世帯・リアルタイム〉での「総合」[Note 45]Occupy the first place). Subsequent works have remained in the low 1% range, even though the commercial ratings for TV commercials have declined.
Lever case

After "Himawari" in the first half of 1996, excluding "Suzuran" and "Teruteru family", one week (1 times)[Note 46] Then, a subtitle will be inserted so that it can be enjoyed as a read-out tailoring by incorporating a story that is one axis.
After "Sakura" in the first half of 2002, a short corner was started at the ending 5 seconds (#Ending/next week noticereference).
Once a day since the reorganization in 2010Program advertisement(The PR program was broadcast before and after the program started,NHK pre-mapWith the start of ", program advertisements will be held from time to time), a digest version of the summary of one week on Sunday ("NHK Best SundayThe 23-minute version of "" and "○○ seen in 5 minutes") are now broadcast (from "Ohisama").
Also since the 2010sSocial MediaWith the rise ofTwitter,BlogComments and illustrations by viewers[Note 47]Posting (sometimes calling for recruitment from the NHK side) and other new ways to have fun are being pioneered.
Audience rating of rebroadcast on general television

In the re-broadcast on general television, it usually has an audience rating of about 5% (according to Video Research, Kanto area/household/real time).[50].
Audience rating in main broadcasting and Angkor broadcasting in BS

In the main broadcasting on BS Premium started in April 2011, it has an audience rating of about 4-4% (according to a video research company, Kanto area/household/real time).[51][52].. "Ama-chan" recorded a maximum of 7.9% (according to Video Research, Kanto area/household/real time)[53].
It is said that the encore frame in BS Premium has also gained a high audience rating, and the encore frame, advance broadcast and immediately after "Longitudinal trip to Japan], As high-rated programs continue, terrestrial commercial broadcasting programs (mainly) during this time periodMorning information programThere is also a view that it is eating the audience rating of)[54].
Existence of work
16 works in total are out of stock. Especially"Tamayura(1965)・Nobuko and grandma』(1969 year), the video has not existed for one of the two works. Also,"Rainbow(1970)・Cocoon alone』(1971 year) there is no video for one episode, and the part of the main part remains fragmented.
"Ma-neechan』(The first half of 1979), all the stories that exist on NHK still exist, including those donated by home VTRs.Carpet of clouds(First half of 1976)Most star(First half of 1977)Weathercock』(Late 1977) and is only.
The reason for this applies to many programs at the time,1980For broadcasting stations up tovideo tape(2 inch VTR) Is very expensive and large, and it may have taken a considerable amount of space to store it. Also, since the tape is expensive, it had to be erased many times and reused for other programs, and the operation and editing were complicated.Copyright lawDue to the circumstances, it was not possible to store the materials for the program as easily as it is now, and there were unexpected events such as rebroadcasting and sales of video software. Nevertheless, there are cases where important broadcast episodes, omnibuses, and the first or final episodes are kept for reference.
A work that NHK does not have is a VTR tape for the viewer's home (at that timevideoWas a little less than 20 yen and was expensive, and the penetration rate was low),NHK ArchivesIt may be donated to. However, in many cases, the quality is not always good due to recording with household equipment and deterioration of the tape over time.
Sequel, spin-off and other related works
"My blue sky''Chura] Is the golden time frameMonday drama series("Churasan 4" onlySaturday dramaAt), "More and more sunny''Teppan''Ume-chan teacher''Chick』, a sequel was produced in a special number frame. In addition, special episodes ("Junjo Kirari Special, Sakurako and Tatsuhiko Ai no Kiseki", "Kaze no Haruka, Spring Thanksgiving Special", etc.) have been broadcast. In addition,NHK Red and White Singing BattleA special edition may be produced as an internal project ("Mio Tsukushi''Ama-chan''Hanako and Anne''The morning came] "Hiyoko").
Spin-off
See each work for details.Spin-offIs often written by a screenwriter who is not the main story (credited as "work"). In addition, "scarlet] As in the 21st week, there are cases in which broadcasts are made with the same composition as the spin-off in the main part.[55].
2008,"Kansai special featureFrame (national broadcast, then the first spin-off in the morning drama).
2009 years,Shimane For "From hometown"Frame (then nationwide broadcast).
At the end of 2009, according to the broadcast of the omnibus,Program advertisementProduced as part of.
2010 year 7 month,Terrestrial digitalCompleted one year before the transition, produced to promote and promote it.
At the end of 2011, "Kansai Special" frame (on Christmas EveMay 12Nationwide broadcast).
XNUM X Year X NUM X Month X NUM X DayNHK BS Premium OfThe PremiumBroadcast in the frame.
Broadcast on The Premium frame of NHK BS Premium on April 2014, 4.
Broadcast on The Premium frame of NHK BS Premium on April 2014, 10.
Broadcast on NHK BS Premium's The Premium frame on April 2015 and May 4, 25.
Broadcast on The Premium slot of NHK BS Premium on October 2015th and 10st, 24.
Broadcast on The Premium frame of NHK BS Premium on April 2016, 4.
Broadcast on NHK BS Premium on November 2016, 11.

Special drama "Koisuru Department Store"

Broadcast on NHK BS Premium on November 2017, 4.

Spin-off radio drama "Tamagoyaki Alliance"

Broadcast on Radio No. 2017 on May 5, 4 (first radio drama in the morning drama spin-off drama).

Special edition "Unforgettable Lost Things-One Day of Yosoro"

Broadcast on NHK BS Premium on November 2017, 5.
Wrotenka"Love and Manzai ~LOVE and MANZAI~"

Broadcast on NHK BS Premium on November 2018, 4.

Natsuzora"Natsuzora SP Autumn Harvest Festival" spin-off drama "Toyo-san's Tokyo Story" / spin-off drama "Tokachi boys, shout out love"

Broadcast on NHK BS Premium on November 11nd.
Stage and movie
The story of the main story is staged ("Oshin" "Sakura" "Wakaba" "Dandan" etc.)Oshin''Suzuran-The Story of Girl Moe-]).
Other related works
year 2012. A one-off drama featuring the morning drama staff as the main character. A fictitious morning drama called "Kororo" appears in the drama.
Program advertising/related programs
NHK

Other
Related special number
Awards
In addition to the following, not only works but also performers and staff may be awarded. This section omits the recognition of individual awards.
Olive Related Products
Goods

Book

Incoming voice
Remarks
footnote
注 釈
Source
References
Horii Kenichiro"The age of youth killing"Kodansha<Kodansha Hyundai Shinsho>, April 2006.ISBN 4-06-149837-1.
"Everything important was taught by Dora in the morning"Ota Publishing, February 2012.ISBN 4-77-831339-9.
"Morning Dora 55 years-Completely preserved 93 works" NHK Publishing, October 2015.ISBN 978-4144072130.
"Serial TV Novel Reader" Yosensha MOOK, September 2014.ISBN 978-4800304940.
"Continuous TV Novel Reader Vol.2" Yosensha MOOK, March 2015.ISBN 978-4800306173.
"Memory of "Morning Dora" Complete Works" Takarajimasha, August 2015.ISBN 978-4800245052.
Kimata winter"Everyone's Morning Dora"Kodansha modern new book, February 2017.ISBN 978-4062884273.
List of successive works

"NHK Weekly Stella』(NHK Service Center)

May 2001, 5 Issue "Morning Dora" 25 Years of Career Woman Tracing the Heroine Morning Dora Data File
April 2011, 4 issue 15 years of continuous television memorial graffiti

Stella MOOK "Television 50 Years" (NHK Service Center, published in 2003, pp. 180–187)
外部 リンク
NHK General

Weekdays 8:40-9:00

Previous program
Program name
Next show

(Broadcasting suspended)

NHK General

Weekdays 8:15-8:30

Asaichi

·Part 1

*8:15-9:00 (excluding holidays)

NHK General

Saturday 8:15-8:30

Continuous tv novel
(Main broadcast)
(Tomorrow's Wind-Well Kame)

NHK General

Weekdays 8:00-8:15

-

NHK General

Saturday 8:00-8:15

NHK News Good morning Japan
*6:00-8:13
[Holiday starts at 7:00]
[Reduce by 13 minutes and continue]

---

Program guide
*8:13-8:15

Continuous tv novel

(Main broadcast)

(Gegege's wife-

scarlet

)

Continuous TV novel ○ Week
[From here digest frame]
NHK General

Weekdays 13:00-13:20

Previous program
Program name
Next show

Continuous tv novel
(re-air)
(Daughter and I)

NHK General

Monday-Saturday 12:40-12:55 slots

Today's dishes
*12:40-12:55

Continuous tv novel

(re-air)

(Tomorrow's wind-

Tamayura

)

NHK General

Monday-Saturday 12:45-12:55 slots

Today's dishes
*12:40-12:55

Continuous tv novel
(re-air)
(Tomorrow's Wind-Tamayura)

-

NHK General

Weekdays 12:45-13:00


*Monday-Saturday
[Advance 50 minutes and continue]

-

NHK General

Saturday 12:45-13:00

News from overseas
*Monday-Saturday
[Advance 50 minutes and continue]

Continuous tv novel
(re-air)
(Ohana-Scarlett)

Continuous TV novel ○ Week
(re-air)
Natsuzora
"Natsuzora"[Note 1]It is,2019Of the first half broadcastNHK"Continuous tv novelThe 100th workTV drama.2019Broadcast from April 4st to September 1th[3][4].
Planning/Production
A commemorative work of the 100th serial television novel.1937(Showa12 years)TokyoBorn in Japan, lost his parents in the war and was taken over by his father's comradesWar-damaged orphanGirl, Natsu Okuhara,Hokkaido-TokachiSurrounded by vast nature and strong and gentle adults full of pioneering spirit, Japan grew up robustly and was called "manga movie" at that time by utilizing the imagination and guts that were nurtured in Hokkaido after moving to Tokyo.AnimeIn the worldanimatorDraw a figure aiming for.It is a work that depicts a refreshing life like a piercing blue sky called "Tokachi Hare" that brings abundant fruit to the land of Tokachi where there is little wind and snow throughout the year.[5][2], Wants to draw a "heroine who can withstand difficulties" image that returns to the origin of serial television novels[6]..Responsible for the animation era examination of this workYoichi Kotabe[7]The heroine is the late wife of a female animator who supported the early Japanese animation world.Reiko Okuyama(MiyagiSendai city(From) said that it was a hint[8].
Since it is not known "when and what kind of people have been brought up" in Japanese animation, which is gaining popularity in the world, many animators who have been demonstrating their power behind the scenes in anime works that the director tends to pay attention to are especially It was conceived focusing on the fact that many women have been active since the 30's.Be the stage of the drama1960 eraから1970 eraBorn overTiger mask''Insect Story Minashigo Hatch''Tomorrow's Joe』And other masterpieces have orphanages as the main characters, and since they were produced with the intention of" encouraging children who were injured in the war "," there was a war behind the birth of anime in Japan ". To express it, the heroine was set as a war-damaged orphan.Focusing on the fact that the current advanced animation expression technique is made up of the efforts of the creators through trial and error, how anime has been nurtured in Japan and how anime works are made. , Draw "The Birth of Anime" from the Two Sides of History and Technology[9].
Sumio OmoriIn the original work by Omori, Omori works on the serial TV novel "Teru Teru Family』(2003This is the second work following the degree <15> late).[5]..Under the theme of "pioneer spirit" in Hokkaido, he says, "I want to convey that each and every accumulation will become a big form" by superimposing "pioneer spirit" and animation.[10]..Regarding the heroine statue, because of the circumstances raised by the Tokachi pioneer family as a war-damaged orphan, it is not "a heroine who lives by sticking to his own will", but "while being swept away by people's hearts, in encounters and relationships" , The heroine who finds life "[11]..Although it is an original work, Odabe and Omori mentioned above have publicly announced hints and motifs of the characters.[8][12], Many items that are reminiscent of real people, groups, works, etc. appear in the work[13][14][15].
The title of the work is in the concept stage2017in autumnProduction control OfTomoaki IsoAnd the script OmoriObihiro AirportIn addition to the idea that "I want to put" sky "in the title" from the big, wide, beautiful and clear blue sky of Tokachi that I looked up at when I landed on[9][16], Combining the heroine's name "Natsu"Summer sky] (Natsuzora) decided. Based on the hit rules of the morning drama, such as "many 5 characters" and "with" n "", "Nacchan" and "Dosanko" were also considered as candidates, but prioritizing their thoughts on the work, they were originally tentative titles. Adopted "Natsuzora"[17][18]..Later, in conjunction with the announcement of the performers of "Hokkaido Tokachi" in April 2018, the hiragana "NatsuzoraWas changed to[3][19].
casting
2017Production and heroine announced on November 11th[2][20], "The actress who can perform a far-reaching story with the three keywords of" war-damaged orphans, "" Hokkaido, "and" animation "with acting ability and reality is now.Hirose TinSuzu Hirose has been selected as the heroine by the nomination that there is only San.[5]..Shooting will start 3 to 4 months earlier than usual on the stage in Hokkaido in the summer, NHKWork way reform[Note 2]Because it takes a long production period, the previous work "Manpuku』(2018It was an unusual early announcement one year and five months before the start of broadcasting (the latter half of FY30).[23][24][25].
Performers other than the heroine will audition for young actors who will play the role of the heroine's opponent around February 2018, and out of about 2 male and female applicants, the role of Tenyo YamadaRyo Yoshizawa, As Yukijiro ObataYuki Yamada, As Teruo ShibataKiyohara Sho, As Yumiko ShibataMomoko FukuchiWill be appointed[26].."Hokkaido Tokachi Edition" on April 4 of the same year[19], "Tokyo / Shinjuku Edition" on February 2019, 2[27], "Animation" was announced on March 3st[28]..In the second episode, the first serial TV novel "Daughter and me] HeroineSanae KitabayashiBegins to appear[29],Ayako Kobayashi("Oshin]),Tomoko Yamaguchi("Jun-chan's support song]),Nanako Matsushima("sunflower]),Hiromi Iwasaki("Two children]),Aimi Higa("More and more sunny]),Nukijiya Shihori("Dust and dust]),Original child("Today's weather is clear too]),Mana Mikura("Futarikko", "Gradually]),Mihoko Fujita("Sea of ​​Hatoko]),Yuko Tanaka("Oshin"),Fujisawa Ema("smallpox]),Sakura Ando("Manpuku]),Yoko Asaya("Carpet of clouds]),Naho Toda("Yeah]) And 15 successive heroines will appear in various forms[30][31]..Regarding the reason for the appointment, it is a "respect" for the ancestors who produced the past 99 works, and a "respect" for the viewers who continued to watch.curtain callIs said to be[29]..In addition, the theater unit "Hokkaido-based theater unit"TEAM NACSMember of (Hiroyuki Morisaki-Ken Yasuda-Toshige Shigeyuki-Oizumi Hiroshi-Takuma Ono) Was also attracting attention, and the reason for the appointment was "I wanted people who would be pleased by the locals to come out, and I wanted to get the help of those people."[32][33].
This is the first time that the story is in charge of the narration of the drama.Mitsuyoshi Uchimura..In the setting of watching her from heaven as the heroine's late father[34], At the end of 2017The 68th NHK Red and White Singing BattleThe wording "full of kindness and compassion" when he served as the general moderator of "I'm sure he will continue to illuminate the heroine Natsu's turbulent half-life as bright as the sun." It was appointed after receiving[35].. October 2018, 12, ``The 69th NHK Red and White Singing Battle』, Announced as a surprise that Uchimura, one of the general moderators, will act as the story of this work[36]..While Natsu's monologue and objective narration can be considered, "It is easier for viewers to enter the story if the best understanding person is close to Natsu who has decided to put himself in a harsh environment." From the idea that "this time the person who becomes a guide navigates the drama is good", we came to the setting of "narration = father of the heroine", and in the story at the end of episode 9, "narration = father of the heroine". It was revealed by a unique mechanism that turned out to be.The phrase "Natsuyo" used in the narrative was devised by the script Omori and was impressive, so it is also used in the subtitle of each week.[37].
The music received a request, "Please make a fresh and comfortable melody like a refreshing summer breeze that runs through Tokachi Hill."Osomatsu''March lion』And manyTelevision AnimationIn charge of the music of the workYukari HashimotoHandles[38]..The theme song is from a rock bandSpitzIs in charge of the theme song "Theme song" which will be the song of the first serial TV novelThat kind child"I will provide a[39].. 2019May 2It was announced that the theme song was decided to be Spitz's "Yasashii Anoko", and the executive producer IsoTokachi Obihiro AirportFirst landing inTokachi plainWhen he saw the endless overwhelming blue sky, he said, "As if I received a revelation, the melody of Spitz came down from the sky."[40]..I went to Tokachi several times at the requestKusano Masamune"Even if the season is summer, I can't help but think of the long winter leading up to that summer," and "Natsuzora" = "after a harsh winter, everyone has been waiting for it." From the interpretation of "summer sky", contrary to the title "Natsuzora", I wrote the lyrics with a winter-like finish.[41][42].
Animation production
Animation team announced on March 2019, 3[43],Toei video (current Toei animation)Yoichi Kotabe, who participated in many works as an animator, is in charge of the animation era.[7][44], ""White snakeIn response to the intention of "I want to draw the world of Toei Animation and female animators when I was doing", I provided reference information such as introducing people who knew the time.[8]. Also,Studio GhibliAnimator who was involved in checking animated movies atHitomi TatenoIs in charge of animation supervision[7][44]..In the main story, "Tomb of FirefliesIs reminiscent ofTokyo air raidAnimation was used everywhere, such as in the flashback scenes, and supported the early days.Takahata Isao,Hayao MiyazakiTo animators of the same generationTribute"I wish I could express even a part of the trajectory and feats."[45][46][47][48]..The title sequence of the opening, produced by Tateno, will be produced with the first full-length animation of a serial television novel.[7]..Animation production is in charge of Tateno's studio "Sasayuri" and Toei Animation[47],Shinei Video,Studio color,Comic wave film,Oh! Production,Studio PabloAnd so onAnime production companyStaff are participating[49].
photograph
Photographed in Tokachi, Hokkaido from June 2018, 6Rikubetsu-ShintokuCranked in around[50][51][52].. In January 2019, there will be a winter location in the same jurisdiction in the severe cold.[53][54], The third Tokachi location was held in April of the same year after the start of broadcasting.[55][56]..In July of the same year, the fourth Tokachi location was held to shoot the scene at the end of the story.In shooting in Tokachi,location huntingStarting with the cast staff's accommodation, arranging vehicles and drivers to move to the shooting location,extraThe Obihiro Tourism Convention Association will act as a contact point for each town and village to support long-term shooting, from recruitment to maintenance of location sets during the winter season.[57]..In addition, in reproducing the thoughts of Tokachi dairy farmers and producers in the 20's and 30's of the Showa era, we wanted to make many people aware of the hardships and history of our predecessors and connect them to agriculture and regional development. OrJACooperates in various forms such as "dairy guidance" and "carriage guidance"[58][59][60].
Crank up at midnight on August 2019, 8[61].
promotion
In February 2019, prior to the broadcast,ObihiroThe role of Yukijiro Obata at the "Obihiro Ice Festival" held inYuki YamadaHolds a talk live[62]..Also in the same monthSapporoHeld at "70thSapporo Snow FestivalHirose Suzu, the heroine, participated in the opening ceremony as a special guest, imitating the heroine Natsu.Snow statueWas exhibited. It was the first time that the heroine of a serial TV novel visited the "Sapporo Snow Festival" and that a snow sculpture based on the serial TV novel was exhibited.[63][64][65]..Kikusuke Tomura played the role of "Energetic Hokkaido feat. Natsuzora Talk Show" held on the special stage.Takuma Ono, As Yumiko ShibataMomoko FukuchiTo the stage and publicized the charm of the drama[66].
Official program on February 2019, 2Instagram(Instagram) has been opened to send off-shot photos and videos, such as the opening ceremony of the "70th Sapporo Snow Festival".[67].
Japan AirlinesBut occurred in the previous yearHokkaido Iburi Eastern EarthquakeAs part of the reconstruction support, the special painting machine of this work with the heroine Natsu designed on the left and right sides of the aircraft (Boeing 737-800) In service[68], Operated from April 2019, 4 to mid-September[68].
The event "Natsuzora Fan Festival in Tokachi" will be held in Tokachi on August 1, when there is only one month left to broadcast.Makubetsu TownHeld at the Centennial Memorial Hall, Suzu Hirose, Yuki Yamada,Kiyohara Sho,Mayu Watanabe,Rokka IharaThe cast of 5 people attended, the event was broadcast on NHK General TV (Hokkaido Local) on September 9, and the national broadcast was broadcast on September 14 on BS Premium.[69].
Synopsis
Hokkaido, Tokachi edition (1st week-7th week)
Week 1-Week 2
Father isManchuriaKilled in action and killed my motherAir raidDied inTokyo OfWar-damaged orphanBecameNatsu OkuharaIs my brotherSakitaroAnd my sisterChiharuFarewell,1946(Showa21) May, was my father's comradeTakeo ShibataWith the kindness ofHokkaido-TokachiでpastureIt is taken over by the Shibata family who runs the company.Initially Takeo's wifeFujikoAlthough he was accepted by the family, he was treated coldly by other family members, but he worked hard to get him at home.dairyFujiko's father and landlord's appearance as he works on his workYasukiThe eldest daughter of the same age who gradually opened her heart and was jealousYumikoHowever, he becomes kind when he hears the true intention of his father who took over Natsu.Eventually Yasuki's permission was givenNational schoolNatsu, who is now able to attend, is a classmate who is also good at painting, who also moved from Tokyo.Tenyo YamadaI got to know him and saw it at a school movie showAmericaCartoon movie[Note 3]Interested in.One day, there was no reply from his brother Sakitaro, and because of the loneliness he wanted to meet, Natsu left home, but when he learned of the kindness of the Shibata family who found himself, he was hit with honest feelings. I will be able to understand by.
Week 3-Week 7
Sakitaro is missing, years have passed without being able to contact Chiharu,1955(Showa 30) In June, Natsu is Tokachi while working at a ranch.Agricultural high schoolHe entered the animal husbandry department in the third grade and was treated by the Shibata family as if he were a real daughter.Agricultural cooperativeNatsu, who was sandwiched between Takeo who works for Agricultural Cooperative and Yasuki who refuses to join the agricultural cooperative, is a childhood friend's classmate.Yukijiro ObataAdviser of the drama club to which Yukijiro belongs at the recommendation ofRyuichi KurataAfter consulting with, he will join the drama club.Kurata wrote the play "Shiroja Densetsu" based on interviews with agricultural cooperatives and Natsu's testimony, and Natsu takes the stage under Kurata's strict acting guidance.After visiting the Yamada family and learning about the plight of small-scale dairy farmers, Yasuki changed his selfish thoughts after seeing the stage of Natsu and decided to join the agricultural cooperative.It's summer vacation, and Natsu is a childhood friendNobuya SasaokaSuddenly visits.Sakutaro is in TokyoShinjukuNatsu, who learned the information that seems to have worked at the theater in Shinjuku, went to Tokyo with Fujiko and got to know Sakitaro.Koko MaeijimaI visit, but I can't find out.Meanwhile, based on the information obtained by ShinyaAsakusaSakutaro reunites with Sakitaro on the stage, but soon after he is arrested on suspicion of pledged stolen goods, he says goodbye to Natsu by letter. Tenyo's older brother at "Kawamuraya"YoheiNatsu, who encountered the movie, was guided by Yohei.ス タ ジ オTouringanimatorKnow the profession.
In winter, NatsuhaTeruoWith the ticket prepared byデ ィ ズ ニ ーCartoon movie "Fantasia], And further strengthen the feelings for manga movies.On the other hand, Yasuki, who was worried that Natsu would leave the Shibata family due to his reunion with Sakitaro, plans to marry Teruo, despite the opposition of Fujiko and Takeo, in the hope that Natsu will become a genuine family member.Natsu, who was told about Yasuki's thoughts, was hurt and was caught in a snowstorm on the way to Tenyo's house while being upset, and a sculptor living in the forest.Yaichiro AgawaHelped by parents and children.After one night, Natsu decides to go to Tokyo and become an animator at the sight of the morning sun on his way home.Although he confessed his intention to move to Tokyo, he was worried because he betrayed Yasuki's expectations and was reluctant to leave the dairy farm, but he could not say his true purpose, but Tenyo and Yukijiro's grandmother,ToyoPushed back by him, he confessed that he wanted to try a manga movie like Yasuki who emigrated alone and pioneered Hokkaido, and Yasuki allowed Natsu to move to Tokyo and encouraged him to pioneer Tokyo.
Tokyo / Shinjuku (Week 8-9)
Natsu who graduated from high school1956In April (Showa 31), Yukijiro's father, along with Yukijiro, who is scheduled to train at Kawamuraya.YukinosukeHe moved to Tokyo with Yukinosuke, lived in the dormitory of "Kawamuraya" and continued to study painting while washing the dishes.Natsu seeks Sakitaro's whereaboutsSmoke KasumiVisiting the club where Kasumi sings, Kasumi is the proprietress of the oden shop "Windmill".Ayami KishikawaInvite to.Sakitaro, who learned of Natsu's move to Tokyo from Ayami, visited Kawamuraya and met Natsu again, and Sakitaro misunderstood that Natsu had been expelled from Hokkaido, and offered to live with Ayami, who longed for her mother.Sakitaro, who knew the purpose of Natsu's move to Tokyo, was the president of "Oriental Film" that he encountered in the studio.Mitsuru OsugiIn June, the "Oriental Video"PaintTake the temporary employment examination of the section.Natsu receives high praise for her practical skills, but her brother belongs to the interview.New playThe troupe is suspected of political thought and fails.The disappointed Natsu is Yohei's senior animator who learned of the failure.Tsutomu NakaYohei informed me that there was a temporary employment examination for the finishing section, and I took and passed the employment examination in September.Natsu leaves the dormitory of "Kawamuraya", which has been taken care of for half a year, and starts living under Ayami and Sakitaro on the second floor of the oden shop "Windmill".
Animation (Week 10-18)
Natsu, who joined "Toyo Video" in October 1956, begins to go to the studio dressed in the gorgeous fashion that Ayami looks like every morning.Japan's first full-length manga movie "White Snake Princess" in the studio[Note 4]As the production progresses, Natsu is in charge of coloring in the finishing section.Natsu, who was invited by Naka and Yohei to go to the drawing section after work, was recommended by animators.Gomi boxBring back the work that was thrown away and continue studying painting on your own while referring to it.From gorgeous clothes to senior animatorsAsako OsawaAlthough misunderstood as a man, the rough video drawn by Natsu accidentally catches Asako's eyes.Natsu has the opportunity to take the ability examination with the animators who are training to join the company in June, but he fails again because his creativity is not accompanied by his drawing ability. After finishing "White Snake Princess", I was thrilled to go to see the play "Ningyo no Ie" of the theater company "Red Constellation" and draw a picture of a human being.CleanupAnd finishtraceWork hard to practice.
Looking at the news that Shinya saw when he visited "Kawamuraya", he asked Shinya for his cooperation to find the whereabouts of his sister Chiharu.On the other hand, Sakitaro hesitated to look for Chiharu at first, but he showed the last letter from his aunt and cheered on Natsu's feelings.
Ranko KameyamaHearing that he will be the voice actor for "White Snake Princess"DubbingTour the site and reaffirm the fun of making manga movies there.With the decision to produce a new work from Naka, he was urged to challenge the ability examination of the video and passed the examination.I will be transferred from the finishing section to the drawing section and will be in charge of the video.Sakitaro finally repays Mitsuko in full, and Natsu tells Mitsuko that she has passed the animator.Natsu is the new work "Wanpaku Ushiwakamaru"Character DesignParticipate in the selectionTokiwa GozenThink about the character design of.Meanwhile, relativesFunabashiNatsu and Sakitaro were informed by Shinya that they were in Japan on Natsu's birthday.The end of the warBut I decided to go see him on August 8th.At Funabashi's apartment, Natsu and Sakitaro meet a man and a girl.However, the girl was not Chiharu.Natsu, who was told that she had run away from home with Sakitaro's letter, is disappointed, but decides to do her best in painting for Chiharu.
In 40, Natsu moved from the TV group to the movie group again.Kazuhisa SakabaWill be in charge of the original picture in the director's movie "The Boy Cliff Who Grabbed God".In the middle of the production process, Sakaba proposes and accepts that he wants to get married if this work succeeds, but the movie ends in failure.Of the movie directorNoboru IdoharaSakaba resigned after being held responsible for the failure of the box office.Tells Natsu to withdraw the proposal.Sakaba visits Natsu, who is shocked and shuts up in the room, but Sakitaro apologizes and proposes again when she is angry and notices the size of her existence.
Marriage / Mako Production (Week 19-)
Natsu returns to Tokachi to report the marriage with Sakaba.After a while, a joint wedding reception was held in Tokachi with Natsu, Sakaba / Yumiko, and Yukijiro.
In 43, Asako Osawa, who left the company for "Toyo Video" nine years ago, came to see Natsu, who is living a newlywed life, for a long time.I want them to join us as they start a company and start producing animation.Natsu, who has just learned that she is pregnant, refuses to quit "Toyo Video", but Kazuhisa agrees on the condition of a one-year grace period.Natsu gave birth to a daughter, and YasukiGoodI named it.
The new year is over, and the short maternity leave is over.When I was at a loss because there was no childcare facility to accept young actors, I quit "Toyo Video" because I hated being treated as a contract employee after marrying Shimoyama and giving birth.AkaneHowever, he offered to babysit.Asking Akane for Yu, Natsu became the animation director of the TV anime "Kick Jaguar", and Sakaba became an employee of Asako's company "Mako Production".
Showa 48. Yu Hanatsu, who turned 5 years old, did not want to watch the TV anime "Bancho of the Makai" directed by the animation director, and was a comradeKatsumi Shimoyama,Morita Momoyo,Koya KamijiTransferred to "Mako Production" and left "Toyo Video".Natsu lost his temper and started thinking about retiring as an animator for Yu, but Kazuhisa recommends transferring to "Mako Production" and participating in the next work.I'm worried that I don't feel the gratitude to the company and friends who raised me, but in the spring of 49, when I was in contact with Tenyo's sudden death and his last work, I decided to transfer to another company and completed "The Bancho of the Makai". Leave the company.Make a new start.
Immediately after the transfer, the production of "Laura, the Prairie Girl Sora" based on "Little House on the Prairie" was decided, and it will be the stage in Hokkaido.location huntingDo it.I went to Shibata Ranch and Shibata family in Tokachi with Natsu's messenger and listened to the story of the time when Yasuki moved from Toyama to Hokkaido.After that, Natsu who visited "Yukigetsu" in Obihiro reunites with Ayami for the first time in a few years.
The production of "Laura, the Prairie Girl Sora" proceeded while incorporating memories of Natsu's own childhood, and Akane and Sakitaro, who had retired and became mothers of two children, also participated in the national broadcast.At first, the audience rating did not rise as expected and the discontinuation was threatened, but the fan letters flooded from the viewers energized the animators who were sleepless and restless, and as they became more popular, they were urged by the TV station. go.
One day, a girl who is a fan of Sora visited "Mako Production".Chinatsu SugiyamaThe girl's mother was Natsu's younger sister, Chiharu.Chiharu, who kept searching and couldn't even get the news, got married by pretending to be the past and became a cook working in a small shop.Her expression, worried about whether she should divorce her husband who wouldn't stay home with her mistress, or if she could live with her daughter, was so steep that she couldn't be happy to see her again.
Natsu took Sakutaro and visited Chiharu's shop as a guest.The two who tasted the tendon made by her remember the appearance of their deceased parents.Chiharu also read the letter from his father received from Sakitaro and learned about his heart and the warm family.Chiharu consolidates her intention to liquidate her broken family, reveals her hidden background to her husband and mother-in-law, and cuts out a divorce.
After the broadcast of "Laura, the Prairie Girl" is over, Natsu visits the Shibata family in Tokachi with Chiharu during the summer vacation in August 50.That night, Tokachi lost power due to a storm.The life of the cow is at stake, but the whole family saves it.
After the storm, Mako Production will decide to produce the next work.Natsu and Sakaba talked about their dreams in the land of Tokachi.And eight years later.An animated movie "Natsuzora" was made based on Natsu's war experience.
Character
hero
Natsu Okuhara (Natsu Okuhara) → Natsu Sakaba (Natsu Sakaba)

Performance- Hirose Tin(childhood:Saki Awano[Note 5])
The main character of this work. Born August 1937, 12 (Showa 8).Hirose narrates when talking about Natsu's feelings.
After losing his parents in the war, he lived with his brother / sister and Shinya.shoe polishI have earned income.I was secured by the police and livedAsakusa OfOrphanageTakeo visits and goes to Hokkaido together.
In May 1946 (Showa 21), he was taken over by the Shibata family in Tokachi at the age of 5, and went to school while working as a ranch.
I didn't get a reply from my brother, and sometimes I left home because of loneliness, but I hit my true feelings and honest feelings, and touched the kindness of the Shibata family and returned safely.
National schoolI am interested in American comic films and pictures drawn by Tenyo that I saw in.
I am proud of Yasuki, and sincerely respect and admire him.I treasure and cherish the pocket watch I received as a celebration of my high school entrance.
In 1955 (Showa 30), Natsu, who turned 18 years old, came to call Takeo and Fujiko "father and mother", and went to Tokachi Agricultural High School Livestock Department to learn about dairy and help the family business well.
Joined the drama club to persuade Yasuki about the issue of joining the agricultural cooperative, and learned the difficulty of expressing.
Received the painting tools given to Tenyo by Yohei in Tokyo, and reaffirmed the joy of drawing and expressing.
In 1955 (Showa 30), he moved to Tokyo with Fujiko during the summer vacation of his third year of high school, and with the cooperation of Shinya, reunited with Sakutaro at the Asakusa Rokukukan.
When I came to Tokyo, I had a dream of becoming an animator because I was allowed to visit the animator's workplace by Yohei and saw Disney's fantasia. To do.
Yaichiro Agawa decides to become an animator by meeting Sara.I told my family, Yasuki and others, that I really wanted to go to Tokyo to become an animator.
After graduating from high school in 1956 (Showa 31), he moved to Tokyo to become an animator, and until he passed the animator employment exam, he lived in "Kawamuraya" and started washing dishes. I took the animator recruitment test of the "Toyo Video" drawing section in June, but failed.In September of the same year, passed the coloring recruitment test of the company's finishing section.After deciding to join Toyo Video, he moved to the second floor of the store and residence where Ayami and Sakitaro live. In December, he tried the ability examination again, but failed.
Together with the employees who joined the company in April 1957 (Showa 32), they challenged and passed the third ability examination.Moved from the finishing section to the drawing section and was in charge of the video for the new work "Wanpaku Ushiwakamaru".
While it was decided to make a short manga movie in 1959 (Showa 34), he hurriedly returned to Hokkaido with Sakitaro to meet Chiharu who appeared in the Shibata family, but he could not meet.Reunited with Tenyo, who got married on his way home, for the first time in four years.The original short film inspired by Yumiko's wordsHansel and GretelThe project was adopted, and I was in charge of drawing for the first time.[71].
In 1963 (Showa 38), he was transferred to the TV group and was in charge of the original drawing of the TV animation "Prince of the Beast Sam", which was the first production of an oriental movie.
In 1965 (Showa 40), he returned to the movie group and was in charge of the original drawing of "The Boy Cliff Who Grabbed God" directed by Sakaba.At the same time, Sakaba proposed and consented to the success of the movie.
The next year's "Shonen Cliff who grabbed God" was closed and his engagement was abandoned from Sakaba.However, she was proposed because of her deep feelings for Sakaba, and she decided to marry after feeling her feelings for Sakaba again.
In 1967 (Showa 42), he had a wedding ceremony with Sakaba jointly with Yukijiro and Yumiko in Tokachi, and lived in Nishi-Ogikubo by renting a house.
Pregnancy and childbirth in 1968 (Showa 43).Give birth to the eldest daughter, Yu.After that, I was worried about quitting my current job, but after seeing the picture of Tenyo, I reconsidered and transferred to "Mako Production".
Shortly after "Laura, the Prairie Girl" started broadcasting, she reunited with her younger sister, Chiharu, who had died for the first time in more than XNUMX years.
Okuhara family
Natsu's family.Nihonbashi, TokyoでRestaurantMy father, who was runningManchuriaKilled in action.Mother isTokyo air raidHe died in the war.For a while, they live only with young children, but eventually they will live in different places, and the family will be separated.
Sakitaro Okuhara (Okuhara Saitaro)

Performance- Masao Okada(childhood:Ao Watanabe)
Natsu's older brother.He is good at singing and dancing, and he once learned in Asakusa right after the end of the war.Tap danceHe performed a song on the street and was praised.At that timeTroopsThe supplies I received fromBlack marketHe earned income by diverting to his sisters and supported his life with his sisters.
Takeo, who visited the orphanage at the age of 12, asked him to take care of the Shibata family with Natsu, but he entrusted only Natsu in consideration of Chiharu, who had entrusted him to his relatives.
Shortly after Natsu was taken over by the Shibata family, he left the orphanage and was attacked by wandering children while he was shining shoes in Shinjuku and was protected by Ayami.A theater in Shinjuku set in Ayami "Moulin Rouge ShinjukuzaBut the theater went bankrupt.Ayami, who longs for her like her mother, wants to stand on the stage of "Moulin Rouge" again, so she takes a talk about rebuilding and borrows 10 yen with Mitsuko as a guarantor.However, it turned out to be a fraud and disappeared from Shinjuku without returning the money. It was treated as missing because he did not contact Natsu until 1955 (Showa 30), but according to Shinya's investigation.stripIt turns out that he works at the theater "Asakusa Rokukukan".When he stood on the stage in the undercard, he reunited with Natsu who came to look for him, but he hid his debt from Natsu.When he pledged the watch given to him by Matsui to repay his debt, he was found to be stolen and arrested, but soon he was proved innocent and released.afterwards,New playEngaged in the stage production of the theater company "Red Constellation", and served as an attendant of the signboard actress Ranko Kameyama.
In 1959 (Showa 34), he quit "Red Constellation" and made a foreign movie.dubbingEstablished "Windmill Production" to dispatch voice actors of Ranko and others to start the business[72].
Take action for the sake of others, but sometimes spin around and make noise[73].
In 1966 (Showa 41), he was furious when he was informed that Natsu was proposed by Sakaba but his engagement was abandoned because the movie ended in failure. He angered Sakaba, who came to apologize to "Windmill," but agreed because he revealed his true intentions and proposed to her again.
After getting married in 1967 (Showa 42), he married Mitsuko.After a while, Ayami reveals that she is thinking of relocating the "windmill" due to the eviction under the Shinjuku redevelopment plan, but after that, she learns that Ayami has closed the "windmill" and left.
Okada interviewed "Entertainment OVO", and Sakitaro and Natsu brothers and sisters said "The man is painfulIt is revealed that the image is of Tora-san, the main character of the series, and his sister, Sakura.[15].

Chiharu Okuhara (Chiharu Okuhara)One period: Chiharu Sugiyama[Note 6])

Performance- Qingyuan Guoye(childhood:Noai Tanaka)
Natsu's sister.Immediately after the end of the war, he lived with Sakitaro and Natsu, but at the age of five千葉It was entrusted to Kawatani Toshi's house, a cousin of his mother who lives in Japan.After that, Sakitaro wrote a letter, but he was refused contact and contact because he said, "(Chiharu) has a sense of soul," and the Kawatani family moved, so the whereabouts are unknown.
In August 1957, Shinya's efforts revealed the location of the Kawatani family's move, and when Natsu and Sakitaro visited Funabashi's house, it was discovered that they were missing at the age of six, 8 years ago.
In the summer of 1959, he appeared in the Shibata family in Hokkaido, interacted with the people of the Shibata family, and exchanged words with Natsu Sakitaro in Tokyo over the phone, but suddenly disappeared just before Natsu and Sakitaro arrived at the Shibata family. ..Immediately after that, in a letter sent to Natsu and Sakitaro, he was taken to Tokyo by a demobilized soldier who passed by after leaving home and was sold to Nahoko, who runs a storehouse, and was carefully raised as Nahoko's adopted daughter.18 He confesses that he was asked to marry Seiji Sugiyama, the second son of a good family, and was asked to cut off his relationship with his brother and sister, and that he visited the Shibata family because he was worried that he would be happy.
In 1973 (Showa 48), he took his eldest daughter, Chinatsu, to "Mako Production" and reunited for the first time in more than XNUMX years on his way home.
I work at a small restaurant "Sugi no Ko" in Kagurazaka.Obtained a license as a cook after being prepared by Haruo, who is also the master of the restaurant "Suginoya".
Seiji decided to divorce because he had an affair and left home.He called Natsu and Sakitaro to "Sugi no Ko", met his adoptive mother, Nahoko, and confided everything to the Sugiyama family.He tells his mother-in-law that he will leave the house at the same time as the divorce and quit "Sugi no Ko", but he will be stopped.

Natsu's father (voice) / narrative

Performance- Mitsuyoshi Uchimura[34]
Before the expedition, he was a chef who ran a small restaurant in Nihonbashi.[Note 7].
During his expedition to Manchuria, he became friends with Takeo and promised to "deliver the letter he left to his family if one of them died in the war."He was good at drawing and was loved by drawing various caricatures in the unit.

Natsu's mother (recollection)

Natsutachi 3 Brothers and sisters' mothers.
Died in the war damage of the Tokyo air raid[31].
Natsu's father was a maid at the same restaurant in Asakusa where he used to work, and he met there and later married.
Hokkaido, Tokachi
Shibata Ranch
Taiju Shibata

Performance- Kusakari Masao
The owner of "Shibata Ranch" in Tokachi, where Natsu moves.He has a strict attitude, but he is kind to those who admit it.
He lost his parents to a sickness at an early age and was adopted by a relative who runs a farmhouse. 1902 (Meiji35 years) alone at the age of 18ToyamaSettled in Tokachi fromYodaAlthough he tried to cultivate rice by clearing the wasteland, he followed the guidance of Yodasha because the soil was not suitable for farming.dairyTo start.1922 due to flood damage to the Tokachi RiverTaisho11 years) Moved by sound.After his wife died of illness within a year, he raised Fujiko by himself.Yoda was doingバ タ ーLonging for making[75][76].
I have no eyes for sweets.
Recognize Natsu who works hard as a family.You will be loved like a real grandchild, such as talking about your dreams.
He takes his thoughts seriously, such as cooperating with the Yamada family's clearing and joining an agricultural cooperative that was dissatisfied with the method.
Yamada family牛 OfmilkAfter seeing the play of the Tokachi district qualifying tournament in the theater competition, he decided to change his mind and join the agricultural cooperative.
When Natsu was in the third year of high school, she wanted to make Natsu a family member of the Shibata family and take over the "Shibata Ranch", so she asked Teruo to marry Natsu, but they refused and hurt Natsu. The result is.I was sad when I learned that Natsu wanted to go to Tokyo, but when I learned of my dream of making a manga movie, I pushed my back.
In the main story, he lived to the end while premonitioning his death, but in the spin-off work "Toyo-san's Tokyo Story," Toyo said, "Yasuki couldn't beat his age." It is suggested that he has passed away by this time.

Fujiko Shibata

Performance- Nanako Matsushima[Note 9]
Natsu's mother.Yasuki's daughter. Married Takeo at the age of 19.
With a cheerful personality, he gently accepts when Tsuyoshi brings Natsu.I am seriously thinking with Takeo whether I can become a true parent of Natsu.
When Natsu asked me to lend money to send a letter to Sakitaro, I scolded him to be honest without hiding his feelings and to send as many letters as he wanted.
At the time of the issue of joining the agricultural cooperative, he talks about Yasuki's past events and feelings.
When Yasuki planned to marry Teruo, he strongly opposed them as two mothers.
When Natsu couldn't tell her family about her dream of becoming an animator, she was aware of her thoughts.
In 1967 (Showa 42), he gave a notebook with a recipe to Natsu who got married.I'm rushing to give birth to Natsu.

Takeo Shibata

Performance- Fujiki Naoto
A father raised by Natsu's father's comrades. "By soundAgricultural cooperative"Staff.Because of my son-in-law's position, I can't think of my father-in-law, Yasuki.
HokurikuBecause of family circumstancesHigher elementary schoolI dropped out and came to Hokkaido.From Yoshimi, who is also from Hokuriku, he was added as a supporter for several candidates for marriage with Fujiko prepared by Yasuki.However, Fujiko liked Takeo the most and decided to get married.
While traveling to Manchuria, he met his father and became familiar with him.After demobilization, following his promise to him who died in the war, he searched for his family to deliver the entrusted letter and met Natsu.
As of 1955 (Showa 30), he became an agricultural cooperative employee and confronted Yasuki who opposes joining the agricultural cooperative.
I'm confused when I find out that Yasuki is trying to marry Teruo and Natsu.
In 1973 (Showa 48), I was surprised and worried that Chiharu would divorce Seiji Sugiyama on a phone call from Natsu.I stayed at the Sakaba family, but I was surprised that Natsu took the original picture home and worked during the housework.

Teruo Shibata

Performance- Kiyohara Sho(childhood:)
The eldest son of Tsuyoshi.
He is jealous of Natsu being taught dairy work one after another before he is given only the job of chopping wood, and thinks that he is not trusted by his grandfather Yasuki.After seeing that she had run away from home and was able to interact with her family, she begged Yasuki to do dairy work, and since then she has been actively involved in dairy work.
Yasuki asks him to marry Natsu, but in the end he is only seen as a younger sister and offers to Yasuki to decline.
Tenyo, who is pushing his own feelings, will confess to Natsu by skiing at the "Development Youth Group Ski Tournament" and win.
When I visited the Agawa family to thank Yaichiro and his friends who helped Natsu who fell in the snowstorm, I met Sara and fell in love at first sight.After that, he went to see Sara with the excuse of inserting milk and butter, and proposed and got married.
In the summer of 1975 (Showa 50), when the Natsutachi Sakaba family and their younger sister, Chiharu mother and daughter returned to the Shibata family, they were planning to reconstruct the Shibata ranch, but the typhoon hit directly and raised them at the ranch. The cows are on the verge of developing mammary gland disease without being milked, but the whole family is milking.After the typhoon had passed, he told Sara that he would postpone the renovation plan.

Yumiko Shibata → Yumiko Obata

Performance- Momoko Fukuchi(childhood:)
Born in 1937 (Showa 12), the same as Natsu, the eldest daughter of Tsuyoshi.
I hate milk, but insist that ice cream and butter are not milk.Even if Natsu invites me, I'm still annoyed about the family business of dairy farming.
I am jealous of my parents being kind to Natsu who has just been taken over by the Shibata family.My father persuaded Yumiko, who might have been in the same position as Natsu, to change her life, and changed her mind.
I only read and study, and do not help with housework or family business.Different from Natsugeneral courseWhen Natsu was worried about theater, she cheered and encouraged her.
Without inheriting the family businessHokkaido UniversityHoping to go on to the Faculty of Letters and live freely, he went on to Hokkaido University in the spring of 1956 (Showa 31).
In 1959 (Showa 34), he suddenly moved to Tokyo with Shoji Takayama and ran off, causing a riot, but returned to Hokkaido with Yasuki who came to pick him up.[77].
After graduating from university, he got a job at the agricultural cooperative by sound.
In 1966 (Showa 41), when Natsu visited "Yukigetsu" to report that he was going to marry Sakaba, he proposed to him at a tasting party for new Western confectionery that Yukijiro worked on.I asked him if it was okay because he ran off with Takayama in the past, but he agreed because his feelings were not shaken.
In 1967 (Showa 42), a wedding ceremony with Yukijiro was held jointly with Mr. and Mrs. Natsu Sakaba.
In 1968 (Showa 43), she became pregnant at the same time as Natsu and earned her eldest son, Yukimi.

Akemi Shibata

Performance- Narumi Yui(Childhood :, Girlhood:Nana Hirao)
The second daughter of Tsuyoshi. Born in 1944 (Showa 19).Yumiko is 7 years younger. As of 1955 (Showa 30), he is an 11-year-old elementary school student. As of 1966 (Showa 41), he is a university student. As of 1973 (Showa 48), he was an employee of a broadcasting station.
A solid person who actively helps with housework.
There is also a playful side, such as longing for Natsu like her real sister and putting snow on her sleeping Natsu.
After growing up, she becomes a victorious woman similar to Yumiko.My mother, Fujiko, says, "Is there a good man to work for?", But he doesn't seem to get married yet.

Shibata Horizon (Shibata Chihei)

Performance- Kobayashi(childhood:)
Teruo and Sara's eldest son.It grows strong like a ranch trace.

Takuo Shibata

Performance-
Teruo and Sara's second son.

Yukichi Tomura

Performance- Takashi Kobayashi
An employee of "Shibata Ranch".
Born as the eighth son of a poor pioneer family, he was put into service from an early age.I learned about dairy farming from the encounter with Yasuki, longed for Yasuki as "Oyasan", and hoped to grow "Shibata Ranch" with Yukichi.He has been kind to Natsu since the first meeting.When Shinya came to see Natsu from Tokyo, he thought he would be taken away and tried to stop.

Kikusuke Tomura

Performance- Takuma Ono[Note 10]
An employee of "Shibata Ranch".Yukichi's son. 1946 years old as of May 21 (Showa 5).Like Yukichi, he treats Natsu kindly and says he is a friend.
SkiBecame the first post-war champion of the "Pioneering Youth Ski Tournament".
Confectionery Yuzuki
From the predecessorObihiroA confectionery store with a store in.There is a coffee shop.Develops and sells creative sweets made from Tokachi milk and butter.
Yukinosuke Obata (Yukinosuke Obata)

Performance- Ken Yasuda[Note 10]
The owner of "Yukigetsu".In 1931 (Showa 6) before the war, he moved to Tokyo at the age of 17 and had experience of training at "Kawamuraya" in Shinjuku.Became the owner of the store, succeeding his father.
He is enthusiastic about researching and developing new products such as "butter rice crackers" using butter from Tokachi.
At first, he strongly opposed Yukijiro becoming an actor, but he understands and accepts Yukijiro's enthusiasm for the play.
A picture of a ranch drawn by Tenyo when Natsu and Yukijiro were in high school[78]At the end of the story, a picture for wrapping paper for sweets[79]To Tenyo.

Toyo Obata (Toyo Obata)

Performance- Junko Takahata
Yukinosuke's mother.Yukijiro's grandmother.He is a poisonous tongue who does not wear clothes on his teeth and has a personality to say extra things.Yasuki's old familiarity.
I pushed Yukijiro's back, who had a dream of becoming an actor.

Taeko Obata

Performance- Atsuko Sendo
Yukinosuke's wife.Yukijiro's mother.
He proposed an idea to use Monaka for the ice cream distributed at the Tokachi district qualifying competition in the theater competition, and it was adopted.

Yukijiro Obata

Performance- Yuki Yamada(childhood:)
Yukinosuke and Taeko'sOnly son..Toyo's grandson.I fall in love with Yumiko.
Natsu's classmate who attends Tokachi Agricultural High School.He is in the drama club and creates an opportunity for a good friend to join the drama club.
After graduating from high school, in order to succeed "Yukigetsu", he went to Tokyo with Natsu and trained at "Kawamuraya" with the aim of becoming a confectioner.
After watching the stage of the theater company "Red Constellation", I decided to become an actor and passed the audition. Although my family opposes quitting "Kawamuraya", I want them to understand their strong desire to become an actor.
In 1959 (Showa 34), while belonging to the theater company "Red Constellation", he also belongs to the voice actor production established by Sakitaro.Dubbing a foreign movie causes a dialect to fail.
He refused to participate in the new theater company invited by his friends, and the stage "1963 (Showa 38) October"SeagullAfter playing Trepref in.When she was invited to Ranko's house after Chiaki Raku on the stage, she confessed her love, but she was severely rejected and at the same time her acting was criticized.As a result, he quit his acting career and returned to his parents' house in Obihiro to return to the candy store.
In 1966 (Showa 41), he proposed to Yumiko at a tasting party for new Western confectionery.
In 1967 (Showa 42), a wedding ceremony with Yumiko was held jointly with Mr. and Mrs. Natsu Sakaba.
In 1968 (Showa 43), Yumiko became pregnant and earned her eldest son, Yukimi.

Yukimi Obata

Performance- Minegishi Glitter Cherry Blossom
The eldest son of Yukijiro and Yumiko. Born in 1968 (Showa 43).
Yamada family
I moved from Tokyo as a pioneer team (Takuhoku Farmers). In 1946 (Showa 21), the wasteland was cleared and leveled with the help of Yasuki and neighboring residents, and as of 1955 (Showa 30), while making a living as a potato farmer, he received the support of the agricultural cooperative with the advice of Takeo. Start dairy farming.
Masaji Yamada (Seiji Yamada)

Performance- Toshige Shigeyuki[Note 10]
Tenyo's father.Abandoned cultivation in wasteland, and as of 1946 (Showa 21), he was a mail carrier.While I was poor, I bought paints for Yohei.
With no prospect of pioneering, he decides to give up agriculture and return to Tokyo for a while, but he changes his mind with the opposition of Tenyo, who loves Tokachi, the appeal of Natsu, and the scolding of Yasuki who offers cooperation.
I am relieved to know that Natsu is aiming to enter the "Oriental Video" where Yohei works.
After Tenyo died, he decided to sell Tenyo's paintings for living expenses, but Yasue strongly opposed them.

Tami Yamada (Tami Yamada)

Performance- Ayako Kobayashi[Note 11]
Masaharu's wife.Tenyo's mother.I have helped the fields in my neighborhood to support my family budget.
I advised him to forget about Tenyo.

Tenyo Yamada

Performance- Ryo Yoshizawa(childhood:)
Natsu's friend.
Like his brother, he is good at drawing, and when he just met Natsu, he was drawing a picture of his dead horse.
She became friends with her when she was told by her classmates that she was from Tokyo, and after that, the two of them began to enjoy painting.Among them, I like Natsu.
He begged his father, who was about to give up farming and returned to Tokyo, to farm in Tokachi, and cleared the rough land with everyone.
In 1955 (Showa 30), he decided to live in Hokkaido without going on to school, and is drawing while helping his family business, agriculture.
Feeling a strong desire for Natsu's manga movie and being interested in animators, he tries to seal his feelings, but since he lost to Teruo at the "Pioneering Youth Group Ski Tournament", he told Natsu his feelings. Decide.However, Natsu decides to move to Tokyo and become an animator, gives up her feelings for Natsu to support her dream, and pushes her back.Confess your feelings for Natsu at the farewell party for Natsu.
Received an award at the 29th Tokachi Art Exhibition for a picture of a horse.
Married Yasue in the winter of 1958 (Showa 33).
As of 1966 (Showa 41), the first child was born with Yasue.
In 1973 (Showa 48), he suffered from a cold and was repeatedly hospitalized and discharged.On the day he was discharged from the hospital, he escaped from the hospital and immediately after completing the painting, he collapsed and died in a field that is also a memory of Natsu.36 years old.His last work is a picture of a horse.He appeared in front of Natsu who was thinking of quitting his job and encouraged him.
Sumio OmoriIn an interview画家 OfKanda NisshoStates as a hint[12][80][81][82].. Also"NHK Weekly StellaIn an interview in the May 2019, 5 issue, Yoshizawa revealed that Kanda Nissho was the model.

Yohei Yamada (Yohei Yamada)

Performance- Inukai Takashi(childhood:Rion Ichimura)
Tenyo's older brother.When I was in junior high school, I belonged to the art club.
In 1955 (Showa 30), he moved to Tokyo and received a scholarship to study at an art university while helping to make a manga movie at "Shin Tokyo Video Company" where his seniors and friends at the university work.
Joined the company after taking a test for "Toyo Movie" after being absorbed and merged with "Toyo Movie".Art section.Background art charge[83].
Taking him to the "New Tokyo Video Company" was an opportunity for Natsu to become an animator, and he often advises Natsu.When Tenyo died, he gave Natsu an obituary.After that, after Natsu changed his job to "Mako Production", he also changed his job to Mako Production.

Yasue Yamada (Yasue Yamada)

Performance- Sakura Ohara[84][85][86]
Tenyo's wife.
Daughter of a pioneer farmer in Tokachi.I met Tenyo and got married when I was helping Yoshiko and his colleagues play a youth group.
As of 1966 (Showa 41), the first child was born with Tenyo, and the second child was later given.
After Tenyo died, he strongly opposes knowing that Tate and Masaharu are planning to sell Tenyo's paintings to cover their living expenses.After that, he continued to support the Yamada family without leaving the farm.

Michio Yamada

Performance-
The eldest son of Tenyo and Yasue.

Ayako Yamada

Performance- Rin Furukawa (Infancy :)
The eldest daughter of Tenyo and Yasue.
Tokachi Agricultural High School
Yoshiko Imura → Yoshiko Kadokura[Note 12]

Performance- Tomoda Nobuo
Natsu's classmate.I am very close to Natsu.A manly boy is the type.
My parents' house is run by a ranch, and my grandfatherTokushimaI'm from
After Natsu joins the club, she joins the drama club behind the scenes.He is so good at handicraft that he makes all the costumes for the stage. Appeared as a white snake in the last scene of "White Snake Legend".When he graduated from high school, he was proposed to Kadokura but refused.Later married Kadokura.
When Natsu returned home to report her marriage and met again at "Yukigetsu," she revealed that she had a third child.
Even after graduating from high school, he continues to play in the youth group.

Ryuichi Kurata

Performance- Yumoto Emoto
teacher.Adviser of the drama club.
The enthusiasm for theater is tremendous. I like the word "soul".
Natsu, who is suffering from the conflict between Yasuki and Takeo over joining the agricultural cooperative, is forced to join the drama club.
I like the picture of Tenyo's ranch in Yuzuki, and ask for a background picture of the play "White Snake Legend" to be performed in the drama club.
Hokkaido Kawanishi Agricultural High School (currentlyHokkaido Obihiro Agricultural High School), An advisor to the school's drama club, and achieved excellent results at the national high school drama competition.Playwright-WriterInspired by the Japan Coast Guard[13][87].

Shigekichi Ota (Ota Shigeyoshi)

Livestock teacher.

Tsutomu Kadokura

Performance- Itabashi Shunya[89]
Bancho (Bancho).Third grader in agriculture.GrandfatherKagawaI'm from
In some cases, "FFJ (Japan School Agricultural Club Federation) "Theme song is sung enthusiastically.
At first, he joined the drama club as a behind-the-scenes player, and instead of Takagi, he played the village mayor (Muraosa) in the "White Snake Legend" of the Tokachi district qualifying competition.[13]However, I was so nervous that the lines flew away and I sang the theme song of FFJ.After that, the tension is released and he plays the role of the village mayor.
After the tournament is over, he proposes to Natsu, but he is immediately refused.Immediately after graduating from high school, he proposes to Yoshiko, but he is refused again soon.Later, he married Yoshiko. Blessed with three children.It inherits the ranch of Yoshiko's parents' house.

Theater member

Yuji Takagi

Performance- Shigeoka Vague
A male student wearing black-rimmed glasses.Kadokura takes the role of the village mayor.

Kazuo Ishikawa

Performance-

Kozo Hashigami

Performance-
Students like bad

Performance-
Other people in Tokachi, Hokkaido
Yaichiro Agawa

Performance- Takeo Nakahara
Sculptor.Former teacher.He lost his wife in the bombing of Tokyo and moved to Tokachi from Tokyo with his only daughter. He lives in the depths of the forest and makes folk crafts.
In the snowstorm, he and his daughter, Sara, help Natsu, who had collapsed on the way to the Yamada family, and hide it at home.
Although he was a teacher before the war, he quit his teacher and moved to Hokkaido because he was disgusted with teaching militarism to his students.

Agawa Sara (Agawa Sara) → Shibata Sara (Shibata Sara)[Note 13]

Performance- Ki Kitano
Yaichiro's daughter.I live with my father in the depths of Tokachi no Mori.
Proposed by Teruo, consented and married.
He was pregnant when he returned home in 1959 (Showa 34).

Kazuko Hanamura

Performance- Hiromi Iwasaki[Note 14]
By sound that Natsu moves inNational schoolNonatsu's homeroom teacher.
An American cartoon movie will be screened at a school film show.

Mr. Principal[90]

Performance-
Principal teacher of the national school by sound.

Students of the national school by sound[90]

Masterpiece (Daisaku)

Performance-

Miyuki

Performance-

Sachi

Performance-
Masato Tanabe

Performance- Takeshi Ujiji
The union leader of the "Agricultural Cooperative by Sound Question".
I urge Yasuki to persuade his subordinate, Takeo, to join the agricultural cooperative.

Muramatsu

Performance- Taro Omiya
A dairy manufacturer employee who deals with "Shibata Ranch".
To prevent Fujiko from joining the agricultural cooperative of "Shibata Ranch"bribeTry to pass.

Hiroshi Shimizu (Hiroshi Oshimizu)

Performance- Hiroyuki Morisaki [Note 10]
Tokachi branch office chief.Touching the Tokachi people's passion for the dairy industry, they agreed to build a new factory.

Union leader

Performance-

Agricultural union members by sound

Performance- Ryoji Sugimoto,
Tokyo / Shinjuku
Oden shop windmill
Ayami Kishikawa

Performance- Tomoko Yamaguchi[Note 15]
landlady.Cheerful personality and good care.The legendary theater from before the warMoulin Rouge ShinjukuzaI was standing on the stage. At the age of 25, the script of the review written by Waseda student Izaki, who is a fan of Ayami, was adopted and hit one after another.He began to be appointed as a solo artist and became a popular dancer.
After the theater closed, he retired and opened an oden shop in the back alley of Shinjuku.The store name "Windmill" is "Mulan" (French:

mill

,windmill(Meaning).
Save Sakitaro when he is hit by a bag in the black market.Sakitaro treats him as a mother.
After Natsu got a job at "Toyo Video", he and Sakitaro lived in "Windmill".
Immediately after Natsu got married, a redevelopment plan was raised and it was necessary to evict the "windmill".After the marriage of Sakitaro and Mitsuko, he closed the "windmill" and left Shinjuku without telling him where he was going.
At the same time that Natsu and his friends came to Tokachi on the location scouting of "Laura, the Prairie Girl", they reunited with Natsu and others on "Yukigetsu". On the first day of the broadcast of "Laura, the Prairie Girl", we will watch an anime with the Obata family.
In 1975 (Showa 50), when "Laura, the Prairie Girl" was nearing the end of the story, he retired from "Yukigetsu".In the same year, an oden shop was opened near Shinjuku Gyoen National Garden.

Windmill patrons

Performance- Yukihiko Kosugi

Windmill customers

Performance- Takataro Yanagiya[91],
Bakery and cafe Kawamuraya
IndiaAn authentic Indian revolutionary who came to Japan after being chased by the independence movement and was protected by the predecessor Madam.CurryI will provide a.Since the predecessor Madame loved painting, artists have been gathering for a long time.
The model is a bakery and restaurant "Shinjuku NakamurayaIsn't it?Kimata winterIs guessing[14].
Koko Maeijima → Mitsuko Okuhara

Owner.Known as "Madame".
Became Madam, succeeding her predecessor's grandmother.Let Natsu and Fujiko go to Tokyo to look for Sakutaro and rent a room for free.
Shinjuku is a city where "cultural pioneers" who want to try new things gather, and we welcome Natsu who came to Tokyo with the aim of becoming an animator.
I lent 10 yen to Sakitaro who tried to buy back "Moulin Rouge Shinjukuza".I had a grudge that I ran away with the money borrowed, but I heard from Fujita the reason for the debt and settled.
In 1967 (Showa 42), he was proposed by Sakitaro and married.After getting married, he decided to hand over the management of "Kawamuraya" to Nogami and help the management of "Windmill Production".

Kenya Nogami

Performance- Yoshimasa Kondo
Garson.
Worked at "Kawamuraya" from 1912 (Taisho XNUMXst year) with the help of a kid. We are particular about calling "curry" "curry".
In 1967 (Showa 42), when Mitsuko got married, Mitsuko took over the management of "Kawamuraya".

Heisuke Sugimoto (Heisuke Sugimoto)

Performance- Tai Kageyama
Foreman(chef).Yukijiro's boss.

Sachiko Mihashi → Sachiko Shimada

Performance- Kaho Mizutani
Cafe waitress.Natsu's roommate.I yearn for Sakitaro.
He died in an air raid during the evacuation.Sakitaro is said to be a "comrade" who survives in Shinjuku together.
At the recommendation of Mitsuko, she makes a match and decides to get married.
Other people in Tokyo / Shinjuku
Smoke Kasumi (Kemuri Kasumi)

Performance- Keiko Toda
A singer of the club "Melancholia". Former singer of "Moulin Rouge Shinjukuza".
Introducing Ayami to Natsu.
Natsu sings the theme song of "Laura, the Prairie Girl", which is her first job after transferring to "Mako Production".

Remiko Doma

Performance- Saki Fujimoto
An attendant of smoke shavings.I yearn for Sakitaro.
Became a member of the theater company "Red Constellation" and belongs to Sakitaro's voice actor production.
Appeared as a voice actor in "Hansel and Gretel".
After that, he became a popular voice actor mainly in the role of a boy and appeared in "Laura, the Prairie Girl".
In "Laura, the Prairie Girl", she plays the boy Ray.

Smoke Kasumi backing band

Performance- Ken Yoshida,,,,

Kazusada Mogi

Performance- Lily Franky
President of the large bookstore "Tsunohazu".
It gives us clues about Sakitaro while Natsu is away from Tokyo.
Present Disney's technique book and English-Japanese dictionary to Natsu who became an animator.
The model of "Tsunohazu" is "Kinokuniya BookstoreKimata Fuyu speculates that[14].

Masashi Fujita

Performance- Manji Tsuji
Former of "Fuji Masagumi"boss.. Former manager of "Moulin Rouge Shinjukuza".Known as "Fujimasa Boss".
When Sakitaro launched "Windmill Production", he entrusted Kenta Shimanuki and Shinpei Matsui to Sakitaro forcibly.

Residents of Tokyo

Performance- Tomoki Hasegawa,
Oriental video
Established in 1955 (Showa 30) by "Toyo Movie" absorbing and merging "New Tokyo Video Company" to produce Japan's first all-natural color, feature-length manga movie.Anime production company[83]..The company building is a three-story building, with a drawing section and art section on the second floor, a finishing section on the third floor, a production section on the first floor, a recording studio, a photography studio, etc., Japan's first large-scale animation studio.[83].
The appearance of the company building in the dramaToshima wardNishi IkebukuroIt is in"Fujin no TomoshaThe video of the company building is used[92][93].
Tsutomu Naka

Performance- Shin Iura
Japan's first feature filmア ニ メ ー シ ョ ンAnimation director.
Gentle personality.I met Natsu when he visited "New Tokyo Video Company".He appreciates Natsu's sensitivity and often helps him to become an animator.As of the summer of 38, the position was the chief of the drawing section.
Natsu respected Naka and hesitated to leave the company because he was worried that he would be inconvenienced. "Laura, the Prairie Girl" was also watching the first broadcast with deep emotion.

Asako Osawa (Asako Osawa)

Performance- Nukijiya Shihori[Note 17]
Drawing section.Animator second.Original picture / video charge[83]..Known as "Mako".
A talented animator from an art university.He has a dry personality and has a stronger feeling for animation.There were some words and deeds that looked down on Natsu, but he quickly discovered his qualities and opened the way to move to the drawing section.
In 1959 (Showa 34), he was in charge of the original drawing of the short film "Hansel and Gretel" with Natsu.I've been dating since I was a student after the production was finishedイタリアMarried to an architect who plans to go to Japan, retired from "Toyo Video" and retired as an animator.
In 1968 (Showa 43), he was impressed by Sakaba's "Shonen Cliff who grabbed God" and decided to return to the animation production site.After returning to Japan and starting a new animation production company "Mako Production" in Kichijoji, where he lives, he hired several animators to perform subcontracting work, while quitting "Oriental Video" and losing his place and motivation. Encourage and welcome colleagues to join the company.Immediately after the establishment, Shimoyama transferred and scouted Sakaba who was a stay-at-home husband.Momoyo also transferred in 47.
In 1973 (Showa 48), Kamiji was transferred from Toyo Video.Although the TV animation "Sandaime Capone", which had been warmed up since its establishment, was produced over several years, it was not possible for one company to undertake it alone. I made a white arrow in search of.Natsu transferred with Yohei the following year.
From the regret of "I couldn't have a child" in my marriage, I took care of Natsu who struggled to balance child-rearing and work, helped draw a leaflet for baby-sitter recruitment, brought Yu from the nursery school to the company, and was busy. Instead of Natsu, I let the free staff take care of me.
In "Laura, the Prairie Girl Sora," which developed "Little House on the Prairie" and moved to Hokkaido, not only did she stand between the station and sponsors as a producer, but she also helped check the video, and the broadcast started and the labor shortage was serious. At that time, Akane who has been away from the scene for a long time is also invited.The number of couples working at Mako Production has been increased to two.
As a result of the "Prairies Sora" broadcast entering the climax and respecting ideas and quality, the production was delayed so much that it could not be delivered in time, but only the suspension of the broadcast was barely avoided, and the final episode was reached.It was Asako who received harsh opinions from the stations, including the poor audience rating, at the beginning of the broadcast, and who was more pleased with the enthusiastic fan letters that arrived.Asako, who has promised to sponsor the next work from the program sponsor "Mirkos" and hastened to return to Tokyo after spending a vacation in Tokachi, has a children's literature "Quore"was there.

Kazuhisa Sakaba

Performance- Nakagawa Taishi
Production section.Director.Known as "Ikkyu-san".
TodaiAfter graduationPhilosophy majorHas a unique career.I can't draw, but I have a lot of knowledge about animation.
Until junior high schoolKobeI grew up in.His father is a university professor and archaeologist.The mother is a former teacher. The youngest of four siblings, his brother is a doctor and an attorney, and his sister is a teacher.
There are some difficult points that often bother people.There is a clumsiness.
In 1959 (Showa 34), he was in charge of directing the short film "Hansel and Gretel".
In 1963 (Showa 38), he was in charge of directing the TV animation "Prince of the Beast Sam".
In 1965 (Showa 40), he was in charge of directing the feature film "The Boy Cliff Who Grabbed God".At the same time, he proposes and is accepted on the condition that the movie succeeds.
However, due to the strength of Sakaba's commitment, the release was significantly delayed from the schedule, and the production cost became enormous, but "Shonen Cliff who grabbed God" ended in failure and retired from Toyo Video to take responsibility.He gave up his marriage to Natsu and abandoned his engagement, but decided to propose again and get married because of his deep feelings for Natsu.
In 1967 (Showa 42), a wedding ceremony with Natsu was held jointly with Yukijiro and Yumiko in Tokachi.
After getting married, he was doing housework while doing translation work at home, but was invited by Asako Osawa to join "Mako Production".He helped with planning and proposed the animation of "Little House on the Prairie" in 1973 (Showa 48).

Koya Kamiji

Performance- Shota Someya
Drawing section.Known as "God".Natsu's junior animator.I am aiming to create a world-class animation.He has the skill to draw complicated scenes required by Sakaba in a blink of an eye, and got the top grade in the drawing test, and soon after joining the company, he was in charge of the storyboard and the original picture of the short film "Hansel and Gretel".In addition, a number of strange proposals were adopted in the script.
Although he was in love with Akane, he remained single even after transferring to "Mako Production", but he proposed to Momoyo when the successful broadcast of "Laura, the Prairie Girl" ended.It was accepted.

Akane Mimura → Akane Shimoyama[Note 18]

Performance- Mayu Watanabe
Drawing section.Animator who passed one step ahead of Natsu.Natsu's colleague in charge of video[83].
In 1963 (Showa 38), he was transferred to the TV group with Natsu.
In 1964 (Showa 39), he got married after receiving a proposal from Shimoyama and continued his work.
In 1965 (Showa 40), he returned to the movie group with Natsu.
In 1967 (Showa 42), she became pregnant with her first child.After giving birth, he retired from Toyo Video because employment became a contract.After that, she gave birth to a girl and Shimoyama named her "Meiko".
Since Yu's nursery school was not decided, Yu will be kept while Natsu is working.
In 1972 (Showa 47), she became pregnant with her second child.
In 1974 (Showa 49), he was asked by Asako Osawa to return, so he left his two children to his mother only during the day and joined Mako Production's "Laura, the Prairie Girl" as a video checker.

Momoyo Morita (Momoyo Morita)

Performance- Rokka Ihara
Finishing section.Coloring charge[83]..Natsu's best friend.Known as "Momocchi".
He has a bright personality and has a light mouth.Teach various things to Natsu who belonged to the finishing section.
Due to the influence of Natsu's clothes, he gradually began to prefer colorful clothes.
In 1972 (Showa 47), the work of tracing decreased, and when he was losing his worth, he was invited to transfer to "Mako Production", including entrusting the work of color designation from Asako.As a result, he decided to quit "Toyo Video" and transfer to Mako Productions.

Katsumi Shimoyama

Performance- Akira Kawashima(Unicorn)
Drawing section.Animator second.Original picture / video charge[83].
A unique animator of a former police officer.
Humorous and gentle personality.It is also good to take care of juniors, such as calling out to Natsu who came to work in different clothes every day when she wore the same clothes as before.
It has a unique characteristic in drawing actions and humorous movements.
In "Wanpaku Ushiwakamaru", a young drawing group (commonly known as Shimoyama group) centered on Shimoyama is organized within the department.
In 1964 (Showa 39), he was selected as the animation director of the feature film "The Boy Cliff Who Grabbed God".Marry Akane.
In 1968 (Showa 43), he left "Toyo Video" and transferred to "Mako Production".
In 1973 (Showa 48), "Sandaime J Soul Brothers", who served as an animation director, will be broadcast.

Noboru Idohara (Noboru Idohara)

Performance- Shinya Kote
Drawing section.animator.Original picture charge[83].
The video of the white snake drawn by Natsu was highly evaluated and adopted. As of the summer of 1963 (Showa 38), the position was the production manager.
He was the director of the movie when "The Boy Cliff Who Grabbed God" was released in the summer of 1966 (Showa 41). He was about to be dismissed due to the failure of the box office of "The Boy Cliff Who Grabbed God".

Shuzaburo Yamakawa

Performance- Ryuta Furuya
Studio director.After Osugi retired, he became president.
In 1973 (Showa 48), he knew that Natsu would leave the company and was staying there.

Tomiko Ishii

Performance- Ariei Umefune[94]
Finishing section.In charge of finish inspection[83]..New instructor.

Takao Yamane

Performance- Drones ishimoto[94]
Finishing section chief.

Yukimasa Horiuchi (Yukimasa Horiuchi)

Performance- Kentaro Tamura[94]
Drawing section.animator.In charge of video[83].
It was revealed that he was in charge of drawing "Magical Girl Annie" on behalf of Akane who retired, and was married at that time.

Nakajima

Performance- Ryotaro Sakaguchi
TV team.In charge of video.I love the sun visor.

Tatsuo Saruwatari

Performance- Motohiro Niina
TV team.In charge of the original picture.Formerly an animator for the commercial team.Planning the TV manga "Prince of the Beast Sam"[95].

Kosuke Arai

Performance- Satoshi Hashimoto
TV team.Due to a labor shortage, he was called by a movie studio in Kyoto and was in charge of the production process.

Toshiyuki Sato

Performance- Jun Hashimoto
Production manager.

Miyata

Performance- Junya Kawashima
Directing "Kick Jaguar".

Shigehiko Tsuyuki

Performance- Kinoshita
Director.Chief of the First Production Section.KansaiI'm from
Veteran film director. Belongs to "Oriental Film".The first directorial work of an animated movie is "White Snake Princess"[83].. As of the summer of 1963 (Showa 38), he is the director of the production department.

Mitsuru Osugi (Mitsuru Osugi)

Performance- Kakuno Takuzo
President of "Toyo Movie", the parent company of "Toyo Video". Retired in 1964 (Showa 39) and became chairman.
The scene of the president's office at the time of Natsu's retirement is decorated with a ghost.

Osugi's secretary

Performance-

Other animators

Tamai

Performance-
I told Natsu a phone call from Tokachi.

Yuko Nishibe

Performance-

Fumiko Takamatsu

Performance-

animator

Performance-,,,,,,,,,
Mako Production
Yuya Ishizawa

Performance- Yasuhiro Ono
Production progress.

Yoshikazu Machida

Performance- Suzuka Hiroshi
Production progress.

Hisako Tateyama

Performance- Shuko Ito
Check the video.
People related to Chiharu
Kawatani family, Mitsuyama family, Chiharu's daughter
Chinatsu Sugiyama → Chinatsu Okuhara (Chinatsu Okuhara)

Performance-Saki Awano[Note 5]
Chiharu's daughter.Natsu's niece and Yu's cousin.

Koichi Kawatani

Performance- Takashi Okabe
Natsu's mother's cousin, Toshi Kawatani's husband.I have a bad leg due to the aftereffects of the injuries I suffered in the war.
I apologize to Natsu and Sakitaro for explaining that Chiharu has been missing since he left home at the age of six.

Sachiko Kawatani (Yukiko Kawatani)

Performance- Ikema Natsumi
Koichi and Toshi's third daughter.Second cousin of Sakitaro, Natsu, and Chiharu.

Nahoko Mitsuyama (Nahoko Koyama)

Performance- Original child[Note 19]
Chiharu's adoptive mother.Of tokyoOkayaLandlady.
Accept the young Chiharu, who was sold to a passing veteran, as an adopted daughter and raise it carefully.Also, because I didn't want to let her go, I kept hiding Chiharu's letter from Sakitaro, who told me the address of Natsu in Hokkaido.Taking the opportunity of Chiharu's marriage, he confesses the letter and asks his wife to cut off with his brother and sister in order to hide the past of the war orphan.
On the day of discussions for Chiharu to divorce Seiji in 48, he met Natsu Sakitaro for the first time and apologized for requesting that he be cut off from his brother and sister before marriage.
Sugiyama family, small restaurant "Sugi no Ko"
The Sugiyama family, married to Chiharu, runs a restaurant "Sugi no Ie" and opens a small restaurant "Sugi no Ko" as a home and store.
Seiji Sugiyama

Performance- Watanabe Dai
Chiharu's husband.I started seeing her, who was 18 at the time, and got married.
After that, he was divorced from Chiharu because of his unfaithfulness.

Masako Sugiyama

Performance- Yoko Asaya[Note 20]
Chiharu's mother-in-law, the landlady of "Sugi no Ko".
Chiharu told me that she would divorce and leave "Sugi no Ko", but she discouraged me from continuing the store even after divorcing.

Haruo Sugiyama (recollection)

Performance- Spring sea four sides
Chiharu's ancestor, the predecessor of "Sugi no Ko".He saw Chiharu's talent as a chef and taught her how to cook.

Ken Ueda

Performance-
Itamae of "Sugi no Ko".

Takako Murashita

Performance-
An employee of "Sugi no Ko".
Sakaba family
Yu Sakaba

Performance- [96](Infancy: ,,,)
Natsu and Kazuhisa's eldest daughter.Born in 43. At the age of four, he drew a moving picture on the original drawing paper of "Kick Jaguar" and surprised his parents.Looking at the picture of a horse, which is Tenyo's last work, he says, "There is a real horse."When asked why, he advised Natsu, "Mom's job is to move the picture, right?" And comforted her worried about crying.

Kazunao Sakaba

Performance- Tsutomu Sekine
Ikkyu's father.University professor and archaeologist.
At the engagement meeting, I can't stop talking about archeology.As of March 50, the couple lived in Nagoya.

Sato Sakaba

Performance- Mihoko Fujita[Note 21]
Ikkyu's mother.

Kazuhisa Sakaba's eldest brother

Performance- Miyamoto line
The eldest son of the Sakaba family.Attended the wedding reception of Natsu and Ichihisa.

Kazuhisa Sakaba's second elder brother

Performance- Daiki Ise
The second son of the Sakaba family.Attended the wedding reception of Natsu and Ichihisa.

Kazuhisa Sakaba's older sister

Performance- Chiharu Maki
The eldest daughter of the Sakaba family.Attended the wedding reception of Natsu and Ichihisa.
Other people
Nobuya Sasaoka

Performance- Kudo Asuka(childhood:Rintaro Mitani)
Natsu's childhood friend.Same age as Sakitaro, butBorn earlyTherefore, the grade is one higher.I always care about Okuhara brothers and sisters.
Tokyo air raidHe pulled out of his mother and evacuated to the school pool to escape the war and became a lifesaver of Natsu.The house was a practitioner "Sasaoka Clinic", but he lost his parents in this air raid and was acting with Okuhara brothers and sisters after the end of the war.
After parting from the police-protected ones, he was blessed with adults to guide him and went on to college.While delivering newspapers, I went to college at night, and in the summer of 1955 (Showa 30), I went to Tokachi and reunited, paying attention to the appearance of Natsuna.Cooperate with Natsu and others looking for the missing Sakitaro.
After graduating from university in the spring of 1956 (Showa 31), he aimed to become a newspaper reporter, but did not come true and became a broadcast reporter by getting a job at a broadcasting station where television broadcasting had just begun.
Cooperate with Okuhara brothers and sisters who follow the whereabouts of their sister Chiharu.
Transferred to Obihiro in the spring of 1958 (Showa 33).
In 1966 (Showa 41), when Natsu and his friends visited the Tokachi branch office to petition, they revealed that they were married to Michiko.

Michiko Sasaoka

Performance- Mana Mikura[Note 22]
Nobuya Sasaoka's wife, announcer of the Sapporo branch of the same broadcasting station as Nobuya[97].

Ranko Kameyama

Performance- Suzuki Anju
From before the warProletarian theaterThe signboard actress of the theater company "Red Constellation" that follows the flow of.
Responsible for the voice of the white snake in "Princess White Snake".
Yukijiro creates an opportunity to become an actor and often cares about it.
He also belongs to the voice actor production established by Sakitaro in 1959 (Showa 34), and serves as the main cast not only for theatrical animation but also for overseas dramas and "TV manga".
Later the stage "Seagull』To co-star with Yukijiro.At the time of the launch held at home after Chiaki Raku, he confessed but refused with harsh words.After that, Yukijiro retired from acting and returned to Obihiro, so he feels responsible.
In "Laura, the Prairie Girl", she plays her mother, Mari.

Toshio Abuta

Performance- Kurihara Hideo[98]
Actor of the theater company "Red Constellation".
In episode 45, Ranko Kameyama and Chekhov play "Sakura-no-en".
When Yukijiro was selected as a tray pref for "Kamome" in episode 98, he doubted the relationship between Ranko Kameyama and Yukijiro, and complained that it might affect the cast.Abuta also acknowledged Yukijiro's ability, so he refused to try to create a new troupe with other troupe members.As it was, he left with the majority of the members of the theater company.

Nobuyuki Fukushima

Performance- Takashi Masuyama
A person from the theater company "Red Constellation".

Rosemary

Performance- Elizabeth Marie
AsakusaDancer of the strip theater "Asakusa Rokukukan".I yearn for Sakitaro.

Kenta Shimanuki (Kenta Shimanuki)

Performance- Kenji Iwaya
Entertainer of "Asakusa Rokukukan".Self-proclaimed actor.Order Sakitaro to go on stage on his behalf.
Belongs to the voice actor production established by Sakitaro.
In "Laura, the Prairie Girl", she plays her father, Daito.

Shinpei Matsui (Matsui Shinpei)

Performance- Arizo Yoshiki
Entertainer of "Asakusa Rokukukan".
Create a cause for Sakitaro to be arrested in episode 30
Belongs to the voice actor production established by Sakitaro.

Abundant play voice (Toyotomi Yusei)

Performance- Koichi Yamadera[99]
Voice actor of "White Snake Princess".BenshiI'm from
Appeared in dubbing foreign movies.He also plays the role of Yukijiro, who continues to produce NG in the Hokkaido dialects.

Director Fujii

Performance- Takagi Wataru[100]
Director of the Western series "Handgun Watarito".

Wartime grandmother

Performance- Sanae Kitabayashi[Note 23]
He lost his grandson in an air raid, and in Tokyo after the air raid, he gave Natsu and Chiharu the sweet potatoes for his grandson.

U.S. military personnel during the war

Performance- [101]

Wartime police officer

Performance-

Soldier during the war

Act-

Shoji Takayama

Yumiko's lover.A student of Hokkaido University.Longing for Yasuki, he has a mustache.
There is also a bride who is the eldest son of a rich family and decided by his parents, but he elopes with Yumiko and causes a riot.I brought a jazz critique manuscript to a magazine company as a tracer of the long-established department store "Marutaka Department Store" in Sapporo, but it didn't work.As a result, he broke up with Yumiko, quarreled and moved to Tokyo, where he was beaten by Yasuki who appeared in the "windmill".

Hideko Takahashi

Performance- Yuko Tanaka[Note 24]
Obstetrician and gynecologist.Natsu's doctor.

Pregnant woman

Performance- Fujisawa Ema[Note 25]
A pregnant woman who meets in the waiting room of the obstetrics and gynecology department where Natsu attends.

女 の 子

Performance-
The eldest daughter of a pregnant woman.

Murakawa

Performance- Mayumi Tanaka[Note 26]
Welfare office staff.In charge when Natsu came to look for a nursery school.

Chikako Shiramoto

Performance- Sawashiro Miyuki[105]
A young actress who played the leading role Sora in the anime "Laura, the Prairie Girl" produced by Mako Productions.Voice actor's first challenge.

Akiko Shimoyama

Performance- [106](Infancy :)
The eldest daughter of Shimoyama and Akane.

Fujimori

Voice- Takahiro Yoshimizu
Broadcasting station "UTV" of the anime "Laura, the Prairie Girl"[107]Staff.

Hiroshi Matsutake

Performance- Oizumi Hiroshi[33][Note 10]
Sponsor of the anime "Laura, the Prairie Girl" and president of "Mirkos Food Industry Co., Ltd."

Matsutake's attendant

Performance- Yasuyuki Unezawa

Tokachi reporter

Act-

Tokyo police officer

Performance- Fukui Hiroaki

Drunk man in tokyo

Performance-

announcer

Voice- Masaaki Sekine

カ メ ラ マ ン

Performance- Kashiwagi Futaro

Ushiwakamaru's child actor

Performance-

Piano player

Performance-

Reporter in Tokyo

Performance-

Tokyo photographer

Performance-
Animation related in the play
Western movie of dog

Dubbed in Japan- Mari Mashiba

Ushima-maru

The main character of the animated movie "Wanpaku Ushiwakamaru", which follows "White Snake Princess".

Annie

Voice- Naraha Miki[Note 28]
The heroine of "Magical Girl Annie", whose original drawing was done by Natsu.

女 の 子

Voice- Yumi Sudo
The character that appeared in "Magical Girl Annie".

Kick jaguar

Voice- Mitsuaki Sanden[Note 29]
The leading character of "Kick Jaguar", which was directed by Natsu.

Ring commentator[Note 29]

Voice- Kenichi Suzuki
Characters from "Kick Jaguar".Responsible for the live performance of the game in progress.

Makai Bancho

Voice- [Note 30]
The leading character of "Bancho of the Makai", which was directed by Natsu.

Narrative

Voice- Sakura Ando[108]
Narration of "Laura, the Prairie Girl".

Voice actor

Performance- Hiroshi Iwasaki,Saori Sudo[Note 31]
Voice actor who appeared in "Hansel and Gretel".
ス タ ッ フ
opening
In addition to being the 100th memorable work of the "Continuous TV Novel" series, it is a work that depicts the activities of animators, so it is the openingTitle sequenceWas produced with the first full-length animation in the history of serial television novels.In charge of animation supervision of the main partHitomi TatenoWas the producer, and the young animator, mainly in charge of the director, original drawing, and character design, who also worked on the title of this work.
With the theme of "small adventure" of heroine Natsu and animals, 90 seconds of video was drawn with more than 2,100 drawings and produced with quality exceeding the movie version animation.[44][45][112]..A girl playing with deer and foxes is photographed live in the meadows and flower fields, and the heartwarming colors and touches are Japanese animations from the 1960s to 1970s, especially "Alpine girl Heidi''Flanders dog] Etc.Fuji Television Network, IncSeries animation frame "World Masterpiece TheaterToTributeHas become[9][46][47].
The non-credit version of the title sequence of about 80 seconds is on NHK's mini video site "Doga Rage" andYouTubePublished on the official channel[112].
In addition, although there are works that incorporate animation in the opening of the past morning drama works, all of them were made by inserting partial animation into the live-action video.
The opening title back was omitted for episode 8 of the August 10 broadcast and the final episode of the September 114 broadcast, and the theme songPerformer creditWas turned to the ending[113].
ending
Introducing animations posted by viewers under the title of "Natsuzora Animation".
In the ending viewer posting corner, it was customary to introduce photos, but in this work it is named after the theme of the work.NHK Creative LibraryYou can create and post a 4-second short animation on the special page "Natsuzora Animation" in collaboration with the program, and the adopted works will be introduced on the program ending and special page.[114][115].
For pictures drawn by handTopBy drawing and addingFlipbookIt is a mechanism to move the picture like this, and even beginners can easily create and post a video that introduces the creation method on the creation page and a function to draw the next frame with the previous frame as a sketch and add movement. Is devised like[115].
Only the final episode was not an animation, but a live-action film of Natsu Sakaba appeared, ending with the words "Thank you."
Broadcast schedule
Broadcast dates are based on NHK General TV.
週
Times
Airdate
subtitle
Show
Weekly average ratings
1
1 - 6
4
1st-April 6 Day
Natsu, this is Tokachi
Takafumi Kimura
22.1%[116]
2
7 - 12
4
8th-4th December
Natsu, open the door of your dreams
22.2%[117]
3
13 - 18
4 July-15 September
Natsu, this is youth
22.6%[118]
4
19 - 24
4 July-22 September
Natsu, become an actress
Tadashi Tanaka
22.5%[119]
5
25 - 30
July 4-October
4 Day
Natsu, where is your brother?
20.7%[119]
6
31 - 36
5
6th-5th December
Natsu, shout love to the snowfield
Tetsuya Watanabe
21.3%[120]
7
37 - 42
5 July-13 September
Natsu, now is the time to make a decision
Takafumi Kimura
22.1%[121]
8
43 - 48
5 July-20 September
Natsu, watch out for Tokyo
21.6%[122]
9
49 - 54
July 5-October
1 Day
Natsu, don't give up on your dreams
Tadashi Tanaka
20.8%[123]
10
55 - 60
6
3st-April 8 Day
Natsu, give life to the painting
Tetsuya Watanabe
20.4%[124]
11
61 - 66
6 July-10 September
Natsu, you are the animator
Takafumi Kimura
21.0%[125]
12
67 - 72
6 July-17 September
Natsuyo, make it for Chiharu
Tadashi Tanaka
21.6%[126]
13
73 - 78
6 July-24 September
Natsuyo, "Yukigetsu" is in a big pinch
Daisuke Futami
20.7%[127]
14
79 - 84
7
1st-April 6 Day
Natsu, come back to Tokachi
Tetsuya Watanabe
21.6%[128]
15
85 - 90
7
8th-7th December
Natsu, the excitement doesn't stop
Tadashi Tanaka
20.2%[129]
16
91 - 96
7 July-15 September
Natsuyo, the season of love has come
Kenji Tanaka
20.4%[130]
17
97 - 102
7 July-22 September
Natsuyo, the dawn of TV comics
Tetsuya Watanabe
20.6%[131]
18
103 - 108
July 7-October
3 Day
Natsuyo, what to propose
Takafumi Kimura
20.2%[132]
19
109 - 114
8
5th-8th December
Natsuyo, to the pioneer's hometown
19.7%[133]
20
115 - 120
8 July-12 September
Natsu, laugh and become a mother
Tadashi Tanaka
20.1%[134]
21
121 - 126
8 July-19 September
Natsu, welcome a new life
Kuniomi Hashizume
Kenji Tanaka
20.1%[135]
22
127 - 132
8 July-26 September
Natsu, my gentle child
Tetsuya Watanabe
20.4%[136]
23
133 - 138
9
2st-April 7 Day
Natsuyo, goodbye to Tenyo-kun
Takafumi Kimura
Masato Yabe
20.8%[137]
24
139 - 144
9
9th-9th December
Natsuyo, make this Tokachi into an anime
Shunpei Murayama
20.4%[138]
25
145 - 150
9 July-16 September
Natsu, Chiharu, Sakitaro
Tadashi Tanaka
21.4%[139]
26
151 - 156
9 July-23 September
Natsuyo, it's sunny Tokachi
Takafumi Kimura
21.2%[140]
Period average audience rating: 21.0%[140](Video researchLook up,Kanto area・Household/real time)
Broadcast schedule change
April 4 (general / rebroadcast):91th Selected High School Baseball TournamentChanged from 12:15 to 12:30 (30 minutes advance) to relay the final.
April 6 (general / rebroadcast):G20 SummitChanged from 12:50 to 13:5 (deferred by 5 minutes) due to special news.
August 8 (general / main broadcast):Hiroshima Peace Memorial CeremonyTherefore, the time is changed.

Chugoku region such as Hiroshima: 7:45-8:XNUMX
Other areas: 8:38-53

Weekly digest

Saturday, May 5th 4:23-10:23 Broadcast the 30th week ahead of schedule.
Saturday, May 5th, 11:21-Broadcast the 30th week at 21:50.
6月3日月曜日(2日深夜)1時34分 - 1時54分 2日10時55分から第70回植樹祭のため第9週を繰り下げ放送。
Saturday, May 7th, 6:21-Broadcast the 30th week at 21:50.
8月12日月曜日6時10分 - 6時30分 11日8時から第101回全国高校野球選手権大会のため第19週を繰り下げ放送。
8月19日月曜日(18日深夜)1時10分 - 1時30分 18日8時から第101回全国高校野球選手権大会のため第20週を繰り下げ放送。
Saturday, May 8th, 24:21-Broadcast the 30th week at 21:50.
Monday, September 9 (midnight on the 16th) 15:0 ――40: 1 From 15:8 on the XNUMXth, the marathon grandship Olympic athlete selection race will be broadcast for girls.

As for the advance broadcast on Saturday, the scheduled broadcast frame on Sunday was treated as a rebroadcast.
Omnibus
First part

July 7th 6: 16-30: 18 (NHK General TV)
July 7th 14: 13-14: 30 (NHK BS Premium)
October 10th 14: 15-16: 28 (NHK General <Rebroadcast>)
October 10, 27: 13-30: 14 (NHK BS Premium <rebroadcast>)

Second part

July 10th 14: 16-32: 18 (NHK General TV)
July 10th 27: 15-16: 28 (NHK BS Premium)
Spin-off drama
"Natsuzora SP Autumn Great Harvest FestivalThe spin-off drama "Toyo's Tokyo Story""Tokachi boy shouts love!2 works (50 minutes each)NHK BS PremiumAt2019May 11It was broadcast from 19:21 to 10:XNUMX.Suzu Hirose and Masao Kusakari acted as navigators (progress) of the entire program with the roles of Natsuzora and Taiju, respectively, and in between the programs, the scene "Natsuzora Famous Scenes XNUMX Selections" and not yet The public video was also broadcast[141][142][143].
A spin-off drama was decided in May 2019 to draw the time that the attractive characters appearing in the main story could not be drawn in the main story. From the idea of ​​"I want to see a home drama set in Yuzuki" and the shooting schedule such as the necessity of Tokachi location, I decided to use the confectionery shop "Yukitsuki" as the theme.Set in April 5 (Showa 1975), about eight months after the final episode of the main story, August 50 (Showa 8), a young man replaced Sumio Omori, who went to the original draft to concentrate on writing the main story. After receiving a recommendation from the director, he was in charge of the script, and the shooting was done in parallel with the main part shooting.[143].
Toyo's Tokyo Story
Synopsis

90-year-old Toyo, who was asked by Sakaba to play the voice of an old woman, went to Tokyo alone, was impressed by Remiko's acting at the first dubbing site, and asked Sakitaro to work as a voice actor. While holding a wish for Taeko to stand alone as the proprietress of "Yukigetsu", Toyo aims to become a voice actor by repeating lessons.

Appearance

Atsuko Takahata, Suzu Hirose, Taishi Nakagawa, Masaki Okada, Manami Higa, Shihori Kanjiya, Ken Yasuda, Nobuko Sendo, Yuki Yamada, Momoko Fukuchi and others

Additional cast

Yoko Yanai

Performance- Yukari Nozawa
Tokachi boy shouts love!
Synopsis

Yukijiro, who started a couple with Yumiko over child-rearing, eventually involved Kikusuke, Teruo, Bancho and other Tokachi men, and eventually developed into a conflict with women who were dissatisfied with Sara and Yoshiko.For reconciliation, the men will hold a "Tokachi wife pride contest" to talk about love for their wives.

Appearance

Yuki Yamada, Momoko Fukuchi, Suzu Hirose, Nanako Matsushima, Naohito Fujiki, Kiyohara Sho, Kie Kitano, Takuma Otoo, Shigeyuki Totsugi, Miu Tomita, Surutani Itahashi and others

Additional cast

Kanako Tomura

Performance- Arisa Nakajima[143][144]
Kikusuke's wife.Kikusuke, who is devoted to folk guitar, is disgusted and leaves the house.

Kimie Tomura

Performance- Asuka Kawatoko[143][144]
Kikusuke's only daughter.

Shizuka Igarashi

Performance- Maki Sakai[143][144]
The wife of Takeo's late comrade.Lives in Tokyo.
Staff (spin-off)
Draft-Sumio Oomori
Music-Yukari Hashimoto
Theme song-Spitz "That gentle girl"
Narrative-Nobuko Sendo (Toyo-san's Tokyo story) / Takuma Otoo (Tokachi boy, screaming love!)
Directing-(Toyo-san's Tokyo story) / (Tokachi boy shouts love!)
Executive Producer-Tomoaki Iso, Toshitake Fukuoka
Producer-Daisuke Futami
Broadcast schedule (spin-off)
November 11nd 2: 19-21: XNUMX (BS Premium)
December 12, 28:13-5:14 (general / drama only broadcast)
Related program
Soon "Natsuzora" (March 2019, 3, NHK General TV)
Continuous TV novel "Natsuzora" in 10 minutes (March 2019, 3, NHK General TV)
100 morning dramas! I'll show you all special ~ successive heroinesChico scolds me!? ~ (March 2019, 3, NHK General TV)
Suzu Hirose challenges! 100th morning drama "Natsuzora" (March 2019, 3, NHK BS Premium)
Charge! Kaneo-kun`` Infiltrate behind the scenes of the morning drama & question big investigation of Hirose Tin'' (April 2019, 4, NHK General TV)
Saturday Studio Park in Hokkaido "Natsuzora" special feature (April 2019, 4, NHK General TV)
"Natsuzora" still in time (May 2019, 5, NHK General TV)
Chico-chan scolds me! "During the Golden Week holidays! 72-minute enlarged version of" Natsuzora "collaboration SP!" (May 2019, 5, NHK General TV)
LIFE! "Natsuzora" collaboration SP! (September 2019, 9, NHK General TV)
Natsuzora Journey ~ Shibata Ranch was born in this way ~ (September 2019, 9, NHK General <Hokkaido Region> / November 28, 2019, broadcast before the main part of the NHK BS premium spin-off)[145]
Influence of work
Tourism promotion
Prior to shooting2018In April, with the aim of supporting photography, promoting the acceptance of tourists after the broadcast, and turning the location into a tourism resource.Obihiro, Obihiro Tourism Convention Association, Obihiro Chamber of Commerce and Industry, Tokachi Tourism Federation as the secretariat, "Continuous TV novel" Natsuzora "support promotion council" was launched.[146][147].. A signboard about 4 meters wide that says "Welcome to Natsuzora's Stage Tokachi"Obihiro StationIt will be installed in the area, and banners and posters will be produced and posted at public facilities and tourist spots for PR activities.After the start of the broadcast, life-sized panels of performers will be exhibited, goods will be sold, tourist information will be provided, etc. at several bases such as the center of Obihiro City.[148].
As a PR for attracting touristsTokachi General Promotion BureauThen, we organized the "Nacchan Corps of Tokachi General Promotion Bureau" by female staff.Social MediaWe will use this to disseminate various information such as the history of Tokachi's development, which is the background of tourist spots and dramas, and the "deep digging report" on drama appearance scenes.JR HokkaidoPR pamphlet "Tokachi going by JR" that introduces food, tourist attractions, transportation passes, etc. jointly with the public and private sectors[149]Will be produced and distributed at major JR Hokkaido stations and travel centers from April 2019.[150][148][151][152][153].
Hokkaido Iburi Eastern EarthquakeContinue to work on reconstruction supportJapan AirlinesHas applied the special paint of this work to the aircraft for the purpose of stimulating tourism demand in Hokkaido.Boeing 737-800"Continuous TV novel" Natsuzora "special painting machine" goes into service on domestic flights[16][154][155].. JR Hokkaido is a limited express train with the visual sticker of this work attached to the car body.Super tokachiOperates[156][157], Tourist railwayFurusato Galaxy Line Rikubetsu RailwayDesigned this workWrapping vehicleTo run[158][159].
One and a half months after the start of the broadcastReiwaToChangeAccompanying10 consecutive holidaysThe number of tourists to Tokachi is increasing, as the number of users doubled from the previous year at the Tokachi Tourist Information Center in Obihiro City, where "Natsuzora" exhibition corners were set up in three places in the city. , Expected to increase further for the summer holiday season[57].
product development
Japan PostIn addition to the scene photos of this work, the Hokkaido branch office created it using photos of famous places and landscapes of each municipality that cooperated with the shooting in the Tokachi region.Frame stampLimited sale[160].
In addition,MeijiSo I used Tokachi milk ingredientsYogurtReleased a product with the title logo of this work[161],Yamazaki breadThen, we used red beans and milk from Tokachi and arranged the title logo of this work.Sweet breadReleased[162],CalbeeThen, using potatoes from Tokachi, a package containing the title logo of this workHokkaido Shihoro High SchoolCo-designed with studentsCrispsEtc.[163][164][165], About 7 companies including 20 companies in Tokachi jurisdiction are developing products using the title logo of this work with 50 kinds of products[148].
Dairy enlightenment
Ministry of AgricultureIn the Livestock Department of the Production BureaudairyIn order to deepen interest in, a section entitled "Today's" Natsuzora "Livestock Department Commentary" was opened on the ministry's official website at the start of the broadcast.Along the story, we will give a unique commentary that will give you some tips on livestock and dairy farming. It is written by four or five staff members in turn, and is updated as needed when scenes related to dairy appear in the play.[166].
Japan Agricultural NewspaperThen, as part of the "Agricultural High School Student Support Project", the "Special Page" of this work was opened on the company's official website, and the column "Northern Dairy History" and the heroine focusing on the history and pioneers of dairy farming in Hokkaido.・ Post related articles such as an interview with Suzu Hirose.Agricultural high schoolInstagramCampaigns were also held[167].
Economic effects
Prior to the start of broadcasting, this work to the Tokachi region of HokkaidoEconomic effectsIs about 95 billion yenBank of JapanEstimated by Kushiro branch and Obihiro office[150][168].
Other
In the "Popularity Ranking of Successive Dramas of Hirose Tin", which was held in May 2020 and was voted by 5 people, it surpassed "The Girl's Speech" and "Cheer ☆ Dan" and won first place.[169].
Olive Related Products
Novelize
Related books
soundtrack
NHK serial TV novel "Natsuzora" original soundtrack [Hokkaido edition] (delivered on May 2019, 5,KING RECORD, NOPA-2107)
NHK TV series "Natsuzora" original soundtrack [Tokyo edition] (delivered on July 2019, 7, KING RECORD, NOPA-24)
NHK serial TV novel "Natsuzora" original soundtrack [final edition] (delivered on August 2019, 8, KING RECORD, NOPA-23)
NHK serial TV novel "Natsuzora" original soundtrack [BEST version] (released on August 2019, 8, KING RECORD, KICS-23 -3826)[172]
footnote
注 釈
Source