写真 
A monumental work that could only be achieved by Shuichi Murakami "Ponta" "Welco ..."
 
If you write the contents roughly
[Participating musicians] NOKKO (Vo), Yoshiaki Shirai (Gu), Bakabon Suzuki (Ba), Masahiro Sayama (Pf), Nobu Saito (Per), Yuka Kamebuchi (Chor), MOCA (Ryoko Sato, Ami Mimatsu, Tamao Kubota) ) (Chor)
The Jackson 5 debut song ... Rather, it's a number that represents the Motown label in the United States. 
Introducing the album of Shuichi Murakami, a drummer who died in March this year. Being a professional since the early 3s ... → Continue reading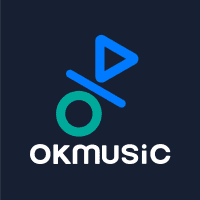 OKMusic
Music site that collects the latest information from various artists
Information for music fans, including the latest music news, interviews with artists, live reports, recommendations by famous writers, and introductions to Japanese music and Western music masterpieces!
---
Wikipedia related words
If there is no explanation, there is no corresponding item on Wikipedia.
Saito Nov
Nobu Saito(Saito Nov, real name Nobuo Saito),1950May 11 -) isKyotoFromPercussionist-Music producerIs.For a whileNobu Saito,Nobu SaitoAlthough the name was used, the stage name as of May 2011 is "Nobu Saito".He is bereaved of his ex-wife. May 5,Mari NatsukiIt was revealed that he was enrolled for the second time.
history
Moved to Tokyo in 1967Kamanosuke HamaguchiStudied under
1968, synchronousItsuro ShimodaAnd formed the duo "Simon Sai"
1970 years,PhillipsRecord debut with "Morning Service c / w Kiri ga Fukaiyo" (Simon Sai)
1972 years,Studio musicianAsMaki AsakawaParticipate in the recording of
1974-after the album "MISSLIM"YuminHe participates as a studio musician who is indispensable for the album.
1977 years,Matsuzaki ShigeruIn "Sailing Love", the 6thTokyo Music FestivalReceived the Arrangement Award.Released solo album "VIRGIN TERRITORY"
1978 years,YuminSummer resort concert
1978 years,Southern All Stars"Sinbad without permission] Is a rhythm arrangement.
1979 years,PARACHUTEFormed
Formed in 1983
1985-1997,Miyuki NakajimaParticipate in the tour as a bandleader
1985 years,Takuro YoshidaParticipated in "ONE LAST NIGHT IN Tsumagoi"
1988 years,NOBU CAINEFormed
April 1990-,Squid heavenAppeared as a regular judge
In December 1990, Miyuki Nakajima's "Evening partyParticipate in.After that, I will participate every year.
April 1991-,Tamori's music is the world!Regular appearance as band NOBU-SONS
April 1992-,Sadao WatanabeTake an African tour
1993 years,Hikaru NishidaProduce and participate in the tour
1994 years,SING LIKE TALKINGTour support
1996 years,Arai YumiYumi Arai The Concert with old FriendsJoin in
From 1997, SAITO NOBU Special Nights in ARENA "Feast". Will be held as an annual live performance.
1999, "NOBU CAINE" disbanded
2001 summer,Taizo JinnouchiRato "VibesWas formed.Serve as a leader.
2001 years,Michiya HaruhataAnd tour 9 places nationwide.
2004 years,Tsutoshi Goto,Naoyuki FujiiFormed Lato.
2006 years,Mari NatsukiAnd formed.
On November 2008, 11, the solo album "Zen" under the name of Nobu Saito was released for the first time in 19 years.
From November 2010nd to 11th, 2, a 7th birthday concert will be held under the title of "Saito Nobu 6th Birthday 6 Nights-Rock Shop-".
August 2017, 3,α-STATIONStarted the regular program "".
In 2018, he formed NOBU CAINE.
Discography
album
Saito knob
VIRGIN TERRITORY (1977)
Zen (November 2008)
PARACHUTE
PARACHUTE from ASIAN PORT (April 1980)
6 kinds 6 sizes (December 1980)
HAERE MAI (June 1981)
Sylvia (May 1982)
COLOURS (August 1982)
THE BEST OF PARACHUTE (March 1984)
AKA GUY
NOBU CAINE
NOBU CAINE (January 1989, 1)
NOBU CAINE II (November 1990, 11)
Enthusiastic Tenko (April 1995, 4)
IGNITION (October 1996, 10)
encore (September 2000, 9)
Hundred battles that should be here now ~ 7 people ~ (May 2018, 5)
NOBU-SONS
NOBU-SONS IN CLASSICS (November 1991, 11)
Tokimete Hat Trick (March 1993, 3) NOBU-SONS with AKI MUKAI
NOBU-ZANS
MADE BY WOOD I --UNPLUGGED X'mas Light (October 1993, 10)
MADE BY WOOD II --UNPLUGGED Peaceful Winter (October 1993, 10)
Vibes
Vibes (July 2003, 7)
Vibes II (April 2004, 4)
Non Chords
Non Chords (November 2004, 11)
Tracing Point (June 2005, 6)
Taboo (November 2005, 11)
Non Chords Live Tour 2005 "Tracing Point" in Tokyo (February 2006, 2) ☆ DVD ☆
Non Chords Live Tour 2005 "Tracing Point" in Osaka (February 2006, 2)
GIBIER du MARI
GIBIER du MARI (March 2006, 3)
single
Simon Sai
Nobu Saito, Joanie Davies
Participating works
There are innumerable, and the following are only a few of them.
soundtrack
"Detective Conan 14th Target』Original soundtrack (August 1998, 4)

"Detective Conan Main Theme (Target Version)"
"Conan's Great Strategy 1"
"Mystery of the criminal"
"Next target!"
"Into the aqua crystal"
"Conan's Great Strategy 2"
Appearance
radio
Related item
外部 リンク