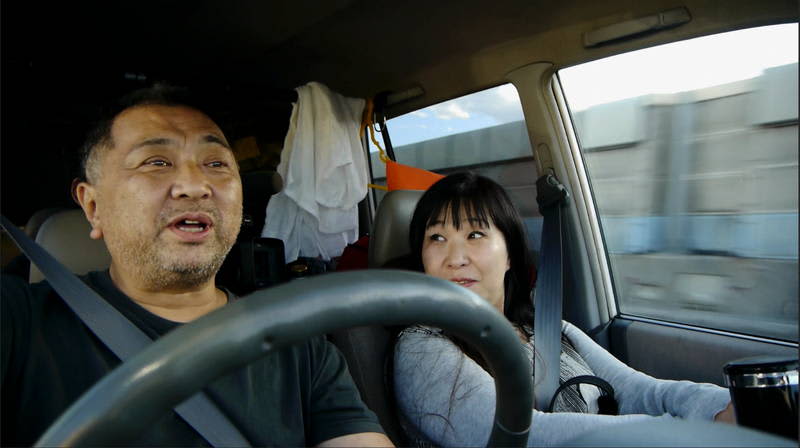 写真 
Comment from Chizuru Azuma, Shinsuke Kasai and others A documentary film that follows the barrier-free social circle "colors"
 
If you write the contents roughly
■ Takuma Aoki (Wheelchair but Le Mans Racer)
A documentary film that shows each person's individuality in Kamata, Tokyo. 
Cut out 500 days of the barrier-free working circle "colors" by people who gathered regardless of disabilities ... → Continue reading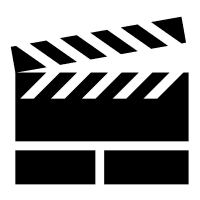 Movie Square
"Movie Square" is a site that publishes movie introductions, news, and reviews.We will actively take up not only the latest works but also old works.
---
Wikipedia related words
If there is no explanation, there is no corresponding item on Wikipedia.
Takuma Aoki
Takuma Aoki(Aoki Takuma,1974May 2 -) isJapan Ofオ ー ト バ イ-Road raceRider, now a pro racer.GunmaKomochi Village(CurrentShibukawa) From. "Aoki Three BrothersThe second son and older brotherNobuatsu Aoki, My brotherHaruka Aoki.
Career
Road race rider era
Like the two brothersPokebyeとMini bikeAfter the race, he made his road race debut in 1990. Specially promoted to International A grade in 1991,All Japan Road Race ChampionshipParticipated in the GP250 class.Even if the two brothers expanded overseas, they remained in Japan, and in 1994, they switched to the superbike class, which became the highest peak in Japan due to the abolition of the GP500 class. 1995 is Honda WorksHRCEntered and won the All Japan Champion.Also,NSR500Ride onWildcardParticipated in the frameRoad Race World ChampionshipJapan GPWon the podium in 3rd place. In 1996, he won the Superbike class in a row.
In 1997, became the GP500 class (currently MotoGP) of the World GPRepsol HondaMore full participation. Inferior in combat power compared to NSR500NSR500VHowever, he temporarily took the lead in the opening round of the Malaysian Grand Prix.At Imola, he and his brothers stood on the podium, and in the final round in AustraliaAlex Crivile2nd place by a small margin.Although he was in the first year of full participation, he won the podium three times and was ranked 3th in the annual ranking.
In 1998, he got married before the season and was hit by an accident when both public and private were fulfilling. During a test run at Honda's test course in Tochigi in February, at the right cornerHigh sideWake up and get on the tank of the motorcycle and go off the course.The speed was less than 50km / h, but I thrust into the barrier from my head andSpinal cord injuryTherefore, the lower half of the body becomes paralyzed.
Return to active duty as a four-wheel driver
In 1999, the year after the accident, he returned in a wheelchair and returned.Honda racingBecame an assistant director.In addition, he will energetically work on motor sports promotion activities such as TV commentary, motorcycle classes for children, and production of participatory mini bike race "Len Tolerance".
Still, I could not give up my passion as a racer, and a former F1 driver who became paralyzed in the lower body due to an accident during the raceClay RegazzoniAiming to return to the race[1]..ManualCartWith a track record of "Hand Drive Cross (HDX)", he participated in overseas rallies with a modified car equipped with the Italian-made driving assistance device "Guido Simplex" produced by Regatsoni. 2007 Asia Cross Country Rally (Thailand), 7th overall, 2008th overall in 19, won the modified diesel class for commercial vehicles, and 2011rd overall in 3. In 2009Dakar RallyFirst participation in.
At firstJapan Automobile FederationWhen I applied for a competition license to (JAF), I was refused that "it cannot be issued to people with 50% physical disabilities."[1]..After that, the license issuedJim Khana-Rally raid-Dirt trialIt was limited to running alone and could not participate in races competing with other cars.In response to this, Takuma himself will continue to develop a manual vehicle operation mechanism and will have a number that can participate.VitzAppeal your skills in the race.In addition, be a friendSamurai tsuchiyaAs a result of working with JAF mainly, the license limitation was lifted in 2010, and it became possible to participate in domestic circuit races. Returned to the All Japan class competition for the first time in 14 years,Super endurance seriesParticipated in ST4 class with Tsuchiya[2].
In 2013International Automobile Federation Issued an international competition license by (FIA) and is now a racing driverAsian Le Mans SeriesHe has also participated in overseas races and is challenging his goal to win the championship. In 2014, he launched the Le Mans 24-hour race participation project, and in 2018, the French SRT41 team announced that he would participate in the 2020 Le Mans 24-hour race in a special frame.[3](2020New coronavirus infectionThe plan was postponed due to the influence of).In addition, we hold lectures and appeal activities all over the country to bring smiles and courage to the young people who will lead the future and all those with handicap, in order to convey the wonder of "do not give up on dreams and keep trying". ing.
I haven't been able to ride a motorcycle since I suffered from a disability, but in 2019, my parents took the lead and established the "Side Stand Project" to support riders with disabilities.In July of the same yearSuzuka 8 time endurance road raceRiding a motorcycle for the first time in 21 years at the project "Takuma Rides Again"Suzuka CircuitRan[4]..The vehicle is a special specification that has been modified so that it can run even if the lower body is paralyzed.Honda CBR1000RRWas used.Japan GP in October of the same year (Twin Ring Motegi) Then as the secondMotoGPMachine replica,Honda RC213V-I got on S and did a demo run with all three Aoki brothers[5].. Former World GP11 champion who became paralyzed in the lower body due to an accident during the race at "Suzuka Sound of ENGINE 2019" in NovemberWayne RaineyAnd did a demo run[6].
Biography
1982-first timePokebyeget on
1983-Start of Pokebai race
1986- Mini bikeRace start
1990-Road race debut
1991-International A-class special promotion
All Japan Road Race Championship250th in GP13 ranking (NissinCup Noodles-Honda)
1992-All Japan Road Race Championship GP250 Ranking 4th
Suzuka 8 time endurance road race9th place (RVF750)
1993-All Japan Road Race Championship GP250 Ranking 2th
Suzuka 8 Hours Endurance Road Race 3rd (Mike Smith / RVF750)
1994-All Japan Road Race Championship Superbike Ranking 2nd (6 wins)
1995- All Japan Road Race Championship Superbike Champion(5 wins /HRC/RVF / RC45)
1996- All Japan Road Race Championship Superbike Champion(8 wins / HRC / RVF / RC45)
Suzuka 8 hours endurance road race 3rd place (Karl Fogerty/ RVF / RC45)
Suzuka 8 Hours Endurance Road Race Retired (Ultraman Racing / RVF / RC45)
1998-February Injured spine on Honda test course before opening
1999-Appointed Assistant Director of Honda Racing
2000-Assistant Director of Team Cabin Honda
2001-Assistant Director of Team Cabin Honda
2002 --Honda Motorcycle Japan Racing Advisor
2005-Participated in the Hand Drive Cross Championship
2007 --FIA Asia Cross Country Rally T1-G Class 2nd (team takuma-gp /Mitsubishi・ Triton)
2008 --FIA Asia Cross Country Rally T2-D Class Winner (team takuma-gp /Isuzu・ D-MAX)
2009 --Dakar Rally T2-2 Retired (/ team takuma-gp / Isuzu D-MAX)
FIA Asia Cross Country Rally T2-D (team takuma-gp / Isuzu / D-MAX)
2010 --Participated in HONDA EXCITING CUP CIVIC INTER
FIA Asia Cross Country Rally T2-D (team takuma-gp / Isuzu / D-MAX)
2011 FIA Asia Cross Country Rally 3rd overall T1-D class 3rd (team takuma-gp / Isuzu D-MAX)
2012 Super Taikyu ST-2 class annual ranking 3rd
FIA Asia Cross Country Rally T1-D (team takuma-gp / Isuzu / D-MAX)
2013 FIA GT ASIA FUJI Round GTM Class 5th (DIJON RACING /Chevrolet・ Corvette GT3)
FIA Asia Cross Country Rally T1-D (team takuma-gp / Isuzu / D-MAX)
2014 FIA GT ASIA KOREA Round GTM Class 1st & 2nd Round 2 consecutive wins Dilango Racing Lamborghini・ Gallardo GT3
2020 FIA Formula EInternational EV series, which is a support race forIn the third roundMexico CityParticipated from TEAM YOKOHAMA CHALLENGE.
2021 FIA World Endurance Championship 89th Le Mans XNUMX Hours Endurance Race Scheduled
Road Race World Championship
Point system from 1993:
| | | | | | | | | | | | | | | | |
| --- | --- | --- | --- | --- | --- | --- | --- | --- | --- | --- | --- | --- | --- | --- | --- |
| Ranking | 1 | 2 | 3 | 4 | 5 | 6 | 7 | 8 | 9 | 10 | 11 | 12 | 13 | 14 | 15 |
| Point | 25 | 20 | 16 | 13 | 11 | 10 | 9 | 8 | 7 | 6 | 5 | 4 | 3 | 2 | 1 |
Bold faceIn the pole position,ItalicsThe race recorded the fastest lap.
Years
class
OUR TEAM
マ シ ン
1
2
3
4
5
6
7
8
9
10
11
12
13
14
15
Point
Ranking
Number of wins
1993
250cc
Cup Noodles-Honda
NSR250

-

-

8

-

-

-

-

-

-

-

-

-

-

-
8
24 bit
0
1994
250cc
NSR250

-

-

5

-

-

-

-

-

-

-

-

-

-

-
11
20 bit
0
1995
500cc
HRC-Honda
NSR500

-

-

3

-

-

-

-

-

-

-

-

-

-
16
23 bit
0
1996
500cc
NSR500

-

-

NC

-

-

-

-

-

-

-

-

-

-

-

-
0
-
0
1997
500cc
Repsol-Honda
NSR500V

5

4

4

NC

NC

5

NC

3

3

-

10

6

7

7

2
134
5 bit
0
Awards other than motorcycle related
Aqua Peace Golden Heart Award (2001) * Sponsored by Aqua Peace Network[7]
Appearance
TV program
CM
movies
footnote
外部 リンク