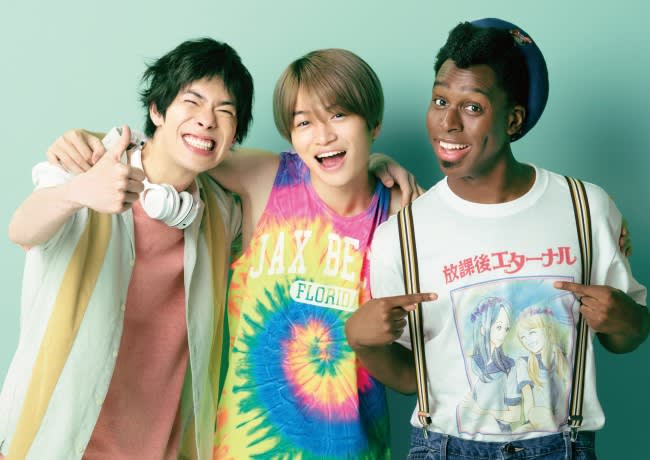 Photograph Daichi Watanabe, Fuma Kikuchi, Choshinjuku Ike Nwala (C) Yomiuri TV starring in the drama "In Love with Itaike" (from left)
Daichi Watanabe & Fuma Kikuchi & Ike Nwala star in Cupid in love in the July drama "In Love with Itaike"
 
If you write the contents roughly
The three live together in a share house that has been renovated from a church, and face "various forms of love" while tearing up the love delusion talk full of mistakes every day. 
Musician / actor Daichi Watanabe, Sexy Zone Fuma Kikuchi, comedian Ike Nwala (Choshinjuku) ... → Continue reading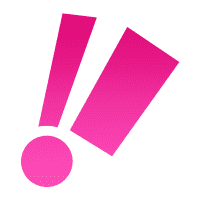 Crank in!
Mainly on the latest information on domestic and foreign movies & TV dramas, the "now" of entertainment, which has become a hot topic on the Internet such as animation and overseas gossip, is transmitted daily with news!
---
Wikipedia related words
If there is no explanation, there is no corresponding item on Wikipedia.
share-house
share-houseIs a Japanese-made English word that refers to a rental property where multiple people live together in one residence.Generally, the kitchen, living room, bathroom, etc. are shared, and a private room is used as a privacy space.[1].
Most share houses are operated by converting buildings that used to be dormitories, condominiums, and ordinary private houses.Residents basically live in their own private rooms and share only facilities such as living room, kitchen, toilet, bath and washing machine.[2].
room shareWhile (overseas, it is called flat share, house share, etc.) is generally a form in which one room of an apartment or condominium or a detached house is shared and used by multiple people, a Japanese share house is used. Is mainly operated by a contractor, and unlike conventional apartments without baths, the main appeal is not only economic efficiency, but communication between residents that occurs when using shared facilities. It is a feature that[3].
History
The origin of the Japanese share house, which is a unique form in the world, was to rent a dormitory, which had few borrowers at that time, for foreigners who had difficulty renting a house in Japan in the 1980s and 1990s. It all started with the business format that rented a room.At that time, such houses were called guest houses and foreigner houses.After that, Japanese people became attracted to such a house, but at that time, many of the businesses and residents were familiar with the backpacker culture, and even though it was a monthly house,guest houseThere were many houses with an open and easy-going culture like[4][5].
In the 2000s, as share houses became more popular, the number of dormitory-type companies that did not have the above-mentioned origins and simply appealed for cheapness increased temporarily.[6] ..In 2005, among those involved who were concerned that this move could destroy the industry.Sheep real estate, 2006 Japan Guest House Federation (currentlyJapan Share House Federation) Was established, and worked to formulate rules for share houses and disseminate correct market information, with communication between residents as the main appeal point.
Around this time, a group of properties called designer share houses, which were particular about interior decoration and focused on community management led by businesses, appeared.At that time, the company that was working on such a property is now growing as a major share house.[7][8]..Amid this trend, more and more companies have decided to stop using the misleading name guesthouse for their property and use the name sharehouse.
2013 years,Internet cafeMajorMambo TokyoIt has surfaced that the rental office, which claims to be a share house, has violated a number of laws and regulations.Part of a share houseFire Service ActSome of these dwellings do not comply with the standards for condominiums stipulated by laws and ordinances such as the Tokyo Metropolitan Building Safety Ordinance.Escape house』It came to be regarded as a problem[9] ..Under these circumstances, the Minister of Land, Infrastructure, Transport and Tourism at that time announced the official view that "a share house corresponds to a dormitory under the Building Standards Law", and the survival of the existing small share house was sometimes jeopardized. However, due to the efforts of industry insiders, in 2014, a comment was made by the Minister of Land, Infrastructure, Transport and Tourism on "Direction to relax regulations on share houses."[10], Actually led to deregulation in 2019 [11].
In 2019, a large-scale fraud "pumpkin carriage" case will occur in which a person who has been arrested as a fraudster involved many people including Suruga Bank.Many new projects that do not meet the actual needs of the share house will be built [12] .. There is no end to the undeliverable people who write their own promotions on Wikipedia (this article andguest houseSee the article history).
In this way, the share house industry was constantly affected by market vandalism, but the number of share house properties in Japan increased at a pace of 2000% annually, especially in the first half of the 2019s. As of 4867, there are 6 cases, and about 1 households live in share houses, and the number of properties is still increasing year by year, especially in the Kanto region and other regions.In addition, the average number of households per property is over XNUMX households.[13].
From the mid-2010s, businesses recruited tenants with a common hobby, and share houses where businesses provided various services were born, which attracted a lot of attention.These share houses are called concept share houses, and it is said that there are various types such as people who aim to acquire the same occupation and the same qualifications can improve their skills, and people who have the same hobbies live together. ..Due to the nature of real estate, it may be difficult to survive for a long time if the residents are narrowed down, so it did not spread widely, but share houses that emphasize learning and experience such as "tea", "cooking", "English conversation" and "horticulture" It tends to increase, and it can be said that these are an extension of the flow of concept share houses.[14].
Also, a share house where single mothers help each other[15]And family-friendly share house[16]Share houses that can live in multiple generations such as these are gradually appearing.
How to live related to the flow overseas
Collective houses in Scandinavia, cohousing in the United States, and communalka in Russia have been shared since the XNUMXs.In response to this trend, a small number of collective houses have been developed in Japan, but unlike share houses, the price range tends to be high and it has not increased easily because each house owns the water area.[17].. Since the latter half of the XNUMXs, a living room category called Co-living has appeared in Europe and the United States, and properties similar to the Japanese share house situation are being expanded overseas.[18].
Sharing one house with multiple households is itself even in JapanBoarding houseIt has a long history.In addition, Edo period apartments that share wells, etc.Row houseCan be said to have a similar form.There are some housings that have a community for the elderly as an appealing point.
In recent years,Two-region residence, The context of utilizing vacant houses in the area and revitalizing the town[19]AndShared economyAnd gift economy, from the perspective of sustainable living[20]There is also growing interest in share houses.
footnote
Reference books