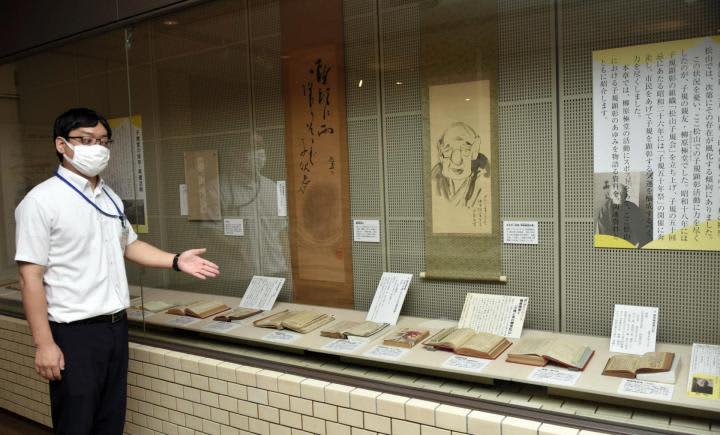 Photo Spring Special Exhibition at the Shiki Museum, which introduces the history of Shiki Masaoka's award activities = 17th morning, Dogokoen, Matsuyama City
Looking back on the history of Shiki's award 107 spring special exhibitions at the Matsuyama Museum, including materials left by Gokudo
 
If you write the contents roughly
In addition to a total of 1867 materials left by Gyokudo Yanagihara (1957-107), who contributed to the award, the four chapters such as the panel look back on the past award activities. 
A special spring exhibition "Tsu ..." commemorating the 40th anniversary of the opening of the Shiki Museum (Dogo Park) in Matsuyama City, Ehime Prefecture, and the 120th anniversary of the death of Masaoka Shiki. → Continue reading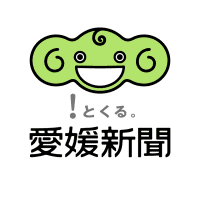 Ehime Shimbun
---
Wikipedia related words
If there is no explanation, there is no corresponding item on Wikipedia.
Yanagihara Kyodo
Yanagihara Gyokudo(Yanagi Hara Kyokudo,Keio3May 2(1867May 3)- Showa32 years(1957)May 10) IsEhimeFromPoet.
Career
Iyo countryHot springsBeijing Town (currentlyMatsuyama City) Was born as the eldest son of his father, Gonnosuke Yanagihara, and his mother, Toshi.His real name is Masayuki and his childhood name is Kikuma. Meiji7 years(1874) Entered the clan schoolUniversityI received a reading of.Meiji 14 (Meiji XNUMX)1881) To Matsuyama Junior High School (currentEhime Prefectural Matsuyama East High School), But the same year I was in school at that timeShiki MasaokaAfter deepening friendship with Meiji 16 (Meiji XNUMX)1883), Dropped out of Matsuyama Junior High School and moved to Tokyo.
Kyoritsu School (currentlyKaisei Junior High School) Graduated from Meiji 22 (Meiji XNUMX)1889) Return to MatsuyamaHainan ShimbunJoined the company.Beside a newspaper reporter, Meiji 27 (Meiji XNUMX)1894) Formed a Shofukai and named it "Godo".
28th year of Meiji (1895),Sino-Japanese warMasaoka who is returning fromNatsume Soseki OfFoolish BuddhaI visited and received haiku instruction with Matsukaze members.
29th year of Meiji (1896) Was recommended by Masaoka and changed the issue to "Gokudo" in 30 (Meiji XNUMX)1897) In the monthly haiku magazine "HotogisuIs launched. No. 21 or laterKyoko TakahamaTransferred to for a fee.Later Showa 7 (Showa XNUMX)1932) Launched "Celosia" (118 volumes were published, but due to lack of paper during the war, 17 (Showa XNUMX)1942) Discontinued).
32th year of Meiji (1899) Was elected as a member of the Matsuyama city council, and since then he has served as a city council four times in 4 (Meiji 39).1906) As the president of the Iyo Daily Newspaper, which was relaunched in 2.1927) Was also focused on publishing newspapers until it was discontinued.
Showa 29 (1954), Published a collection of phrases "Kusa Hibari".In his later years, he was devoted to Shiki's research and its recognition, and died at the age of 32 in 1957, when he became the first honorary citizen of Matsuyama City.The graveyardMatsuyama City OfMyoseiji.
Monument
Showa 25 (1950) Mitsuhama, Matsuyama City (Kangetsuan)
Showa 27 (1952) Kawanoishi, Honai-cho, Nishiuwa-gun
Showa 31 (1956) Niihama City Goda family home  
Awards / commendations
Showa 28 (1953) 1st Ehime Culture Award
Showa 28 (1953) 1st Education and Culture Award
32 (Showa 1957) Prefectural Citizen's Award
32 Honorary citizen of Matsuyama