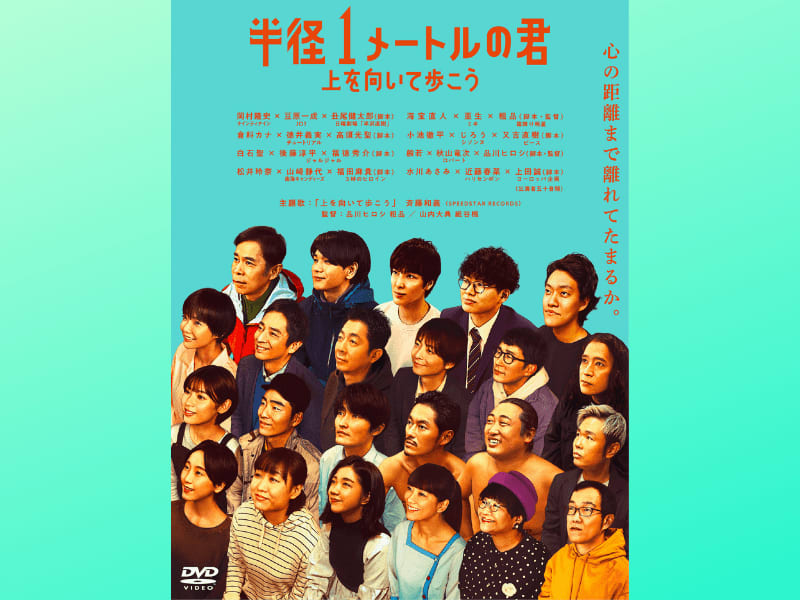 写真 
"Kimi with a radius of 1 meter-Let's walk upwards-" Blu-ray & DVD will be released on September 9st!
 
If you write the contents roughly
And as screenwriters, Makoto Ueda (European project), Kentaro Yuuo (Sunday Theater "Naoki Hanzawa"), Hiroshi Shinagawa, Shimofuri Myojo / Soshina, Mitsuyoshi Takasu, 3 o'clock heroine Maki Fukuda, Jaru Jaru Shusuke Fukutoku, Peace In addition, a group of gorgeous creators named Naoki Matayoshi (in alphabetical order) gathered. 
An omnibus work "Half ..." created by a group of 8 people from 24 groups who resonated with the desire to "keep the flames of entertainment". → Continue reading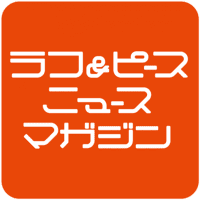 Rough & Peace News Magazine
Raffmaga, an entertainment menu media that delivers the latest news from Yoshimoto Kogyo.
We will deliver "rough & peaceful" information that can make people smile, whether they like comedy or not!
---
Wikipedia related words
If there is no explanation, there is no corresponding item on Wikipedia.
Shusuke Fukutoku
Shusuke Fukutoku(Fukutoku Shusuke,1983〈Showa58 years>May 10 -) isJapan Ofcomedianso,Comedy combination-Jar JarIs a member of.My partner isJunpei Goto.HyogoAshiyaI'm fromYoshimoto KogyoBelongs to the Tokyo head office.
history
HyogoAshiyaBackground[2]..Born as the youngest of four siblings, a mother of a father and a housewife who worked in trade and self-employment, a twin sister and brother[3].
My parents' house is located in the mountains of Ashiya city, and although it is very large, it is old, so there are places where it is loose.The Fukutoku room in my parents' house in Ashiya is in the basement, and there is also a small sauna.There is a small fireplace in the living room, but I don't use it now[4].
10 months to 5 years after birthLos AngelesSpent in Japan and attended the same school as the local children instead of the Japanese school[5].returnee childrenBut nowEnglishCan't speak.
The influence of his father is great as an opportunity to aim for comedy.The father was quite a weirdo from the perspective of Fukutoku, and it was his role at home that the father was out of focus at the table and the youngest Fukutoku was sick.[3].
Ashiya City Yamate Junior High SchoolGo on to school.I belonged to the soccer club[6].. I like "Spitz", and every time a new song comes out, I write down the lyrics in a notebook and talk with my friends about the meaning.[7]..I started reading novels when I was in the third year of junior high school, and the first novel I calledMitsuyoshi Uchimura OfRomance novel"Akio runs" (Kadokawa Shoten)[8]So, I watched the Ghibli movie "If you listenI was shocked and read only romance novels[9]..The origin of writing a novel is that I met "Spitz", "Listen to me", "Akio runs", etc., and as a result of writing a word to the teacher every day in my daily routine I'm just looking forward to it. "[10].
Kansai University First High SchoolGoing to rugby club.Meet Goto there[6]..His father died in a car accident at the age of 46 in the fall of his first year of high school.The day before he died, he happened to be talking about the future, and when Fukutoku said, "I wish I could be a comedian," he said, "If you do it, stop being cold (not interesting)."[3]..The mother, who was a full-time housewife, took over her father's work.At first, Fukutoku was trying to enter NSC without going on to university, but his mother stopped him and in April 2002, he and Goto went on to NSC and Kansai University.[3]..Then he formed Jaru Jaru and started activities (April 2002-present)[6].
2006 year 3 month,Kansai UniversityDepartment of literatureGraduate from[11].. Because I gave priority to NSC and the stage, I didn't have a place to stay at the university, and the credit for graduating from university was barely enough.[6]..Fukutoku caught the student who enjoyed his student life with his eyes, spent his time dressed as "T-shirt, denim and geta", and tried to justify being alone by playing a strange guy.[9].
With my partner in 2010Kazuyuki IzutsuDirector's movie "Hero show』.
In addition to entertainers and actors, he started working as a writer.Typical examples of picture books are "Makura no Ma-kun" (May 2017) and "Nakayoshippana" (November 5).The text is Fukutoku, and the picture is Eri Kitamura, a picture book writer of her cousin.[8].. "Makura no Ma-kun" has won the grand prize in the picture book category of the 14th Tully's Picture Book Awards.[12]..The novel "I still can't say I like the sky today" (Shogakukan)[13]Will be released on November 2020, 11. "I can't say I like the sky the most today" was scheduled to be released on May 11, 2020, but the release date has been postponed due to various reasons.
In September 2020, we announced on the YouTube channel that we were married to a general woman of the same age.[14].
person
Height 175 cm, weight 65 kg, blood type O[2].
I don't like alcohol, cigarettes or gambling at all[15].
I made a reservation for a store like that to propose, but I couldn't say it in the store and I proposed on LINE[16], I didn't give out my romance novel to my acquaintances, and I didn't want my partner to read it the most[17]And a pretty shy personality.
A dog lover, a dog named "Love" (Labrador Retriever)[5]..現在は実家で「ラフ」という名前のCurrently at my parents' house, the name "Rough"LabradoodleI have a photo on Twitter and Instagram.
visionIs very good, 2.0 with the naked eye[18].
Bruce LeeHe is a big fan of, and puts a picture of Lee in the room. ・ Makeup and hairstyle that resembles Lee.My favorite word is the line "Don't think. Feel" that appears at the beginning of the movie "Enter the Dragon" starring Lee.[19].
Since middle schoolSpitzHe is a big fan of Spitz and has been to live many times.KDDI presents Music Lovers ~ One Night Special Live ~』(Broadcast on October 2010, 10), guest appearance with Goto[20][21].
When his brothers and sisters became independent one after another and Fukutoku himself left his parents'house, his mother became alone, so he lived in his parents' house for a long time after entering Tokyo.Even now that I rented a house in Tokyo, I always go home when I come to Hyogo for work.[4].
Appearance
The appearance as a combinationJaru Jaru # AppearanceSee.
Current regular program
I want to love a drama(AbemaTV、毎週土曜日23時 - 、2018年5月26日 - 2018年7月28日、2018年12月1日 - 2019年2月16日、2019年5月11日 - 2019年7月27日、2019年8月10日 - 2019年10月26日、2020年1月25日 - 2020年4月11日、2020年9月26日 - 2020年12月13日、2021年5月1日 - ) - MC
script
movies
footnote
外部 リンク