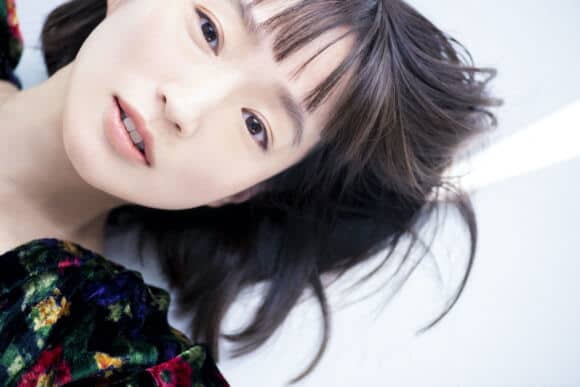 写真 
Yuko Ando's new song "Ready Ready" is a TV Tokyo drama "Ukiwa-more than friends, less than affair-" Oh ...
 
If you write the contents roughly
[Program name] "Ukiwa-more than friends, less than affair-"
[Broadcast date] Starts on Monday, August 2021, 8 Broadcast every Monday at 9:11 pm
[Broadcasting stations] TV Tokyo, TV Osaka, TV Aichi, TV Setouchi, TV Hokkaido, TVQ Kyushu Broadcasting
[Distribution] Scheduled to be distributed on the video distribution services "Paravi" and "Hikari TV"
[Paravi] https://www.paravi.jp [Hikari TV] https://www.hikaritv.net/ [Cast] Mugi Kadowaki / Naotaro Moriyama / Juri Tanaka (SixTONES) / Fumiya Takahashi / Sakurako Konishi / Shunsuke Daito / Misako Renbutsu / Naomi Nishida
[Original] Munehiro Nomura "Ukiwa" (Shogakukan Big Spirits Comics)
All three volumes of "Ukiwa" are now on sale
New work "Ukiwa and wind chimes. 
TV anime "Attack on Titan" The Final Season The ending theme "Shock", only in Japan ... → Continue reading
 PONYCANYON NEWS
"Pony Canyon News" is a direct and timely and speedy delivery of various entertainment information related to CDs, DVDs, Blu-rays, books, artists, live events released by Pony Canyon Co., Ltd. The official news media. I will post original articles in various genres such as music, movies, dramas, varieties, anime, sports, live performances, and events every day.
---
Wikipedia related words
If there is no explanation, there is no corresponding item on Wikipedia.
Ju Tanaka
Juri Tanaka(Juri Tanaka,1995〈Heisei7 years>May 6 -) isJapan OfIdol,An actorAndMale idol group-SixtonsIs a member of[2]. Johnny's OfficeBelongs.
history
In 2007, before joining the company, his brother Koki Tanaka's first starring TBS series drama "Limited Express Tanaka 3In the first episode of 』, as a childhood role of the role of an older brother, appeared with the fifth son, Ko, who was an elementary school student at that time[7].
Joined on April 2008, 4.When I was just in junior high school, my mother sent me a resume without permission, and after the audition, "Hey! Say! JUMPCome to the live rehearsal of the song, "he said, remembering the choreography and dancing, before he knew it.Johnny's Jr.Starred as[8].. At the Yokohama Arena performance on May 5th, he was introduced to the fans and rushed as a special guest with his brother, Sei.Real FaceThere was also one act to show off[9].
Around November of the same year[10]From 2011[11]Until,Hip Hop Jump[10](Hip Hop JUMP[11]) As a member.
From around December 2011, "R's lawR's number 000031 as a second-year student, nickname joined as Juli[12].. Graduated from the program in March 2016[13].
July 2012, TV drama "Private Bakalea High School"[14]After the appearance, on September 9th and 8th of the same year, 9 Jr. members who appeared in "Private Bakalea High School"Janie KitagawaDirectly talk to[15], Commonly known as Bakalea group main concert "Johnny's Jr. Johnny's Dome theather ~ SUMMERY ~" held [16].
May 2015, 5, at "Johnny's Ginza 1", with 2015 performers of the TV drama "Private Bakalea High School"SixtonsAnnounce formation[17].
Released in March 2016Vanilla Boy Tomorrow Is Another Day"so,Jesse-Matsumura HokutoPlayed the movie's first starring with[18].
CD debut as a member of SixTONES on January 2020, 1[19].
person
Mainly responsible for rap and MC in SixTONES performance[20][21].
Moderator / MC

Talking ability is often evaluated, but when I appear on a variety show, I can't think that "Johnny's guy can't talk", so I learn from my seniors who are active.Thanks to that, he has accumulated weapons, and he says that he has increased the number of talks when talking with all the members.Originally it is a type that wants to be blurred, and it is a pity that it is not blurred when turning, but it is rewarding[22].. In 2013, by R's lawTatsuya YamaguchiとYoshiaki TakaichiR's instead ofIshigami MioServed as the first MC with[23]..In addition, distribution started in March 2018Johnny's Jr. ChannelModerator at the press conference[24]..And one day he says that one of his goals is to have a program that he is in charge of MC.[22].. Member'sJesseFrom, "I'm expecting to be a ridiculous MC, I think I can talk well and have an absolute program."Kyomoto OitaIt is expected from "SixTONES is invincible if it has a track record of being able to talk well even if it is not the opponent."The world thinksMasahiro NakaiI respect the thorough talk that there is almost no deviation in the image of Mr.Sakurai Sho,Shingo MurakamiI want to improve my talk skills with the goal of seniors who have their own programs[25][26].
Even at meetings, he talks, and the members are very popular and speak well.[27], Because I can play both the role of blur and the role of TsukkomiMatsumura HokutoHas the catchphrase "Wizard of Words"[28]..When I was in the first year of junior high school, Johnny got entangled and was laughing at me, but I stopped the rehearsal and gathered all of Johnny's Jr. He's a genius! "[29]..Also, as a "man who can turn his tongue and talk", he not only laps but also constantly polishes his talk skills.Kyomoto Oita"In rap, the gap is sloppy even though it's crazy, and in order to improve the atmosphere of the place, you can shave yourself and laugh, and if it's a tree, you can play with confidence."[30],Morimoto ShintaroFrom "I think it's difficult to turn the MC in the actual production, but I think it's difficult, but even if everyone is out of focus, I'm grateful that only the tree can accept it."Jesse"The only thing that can be done is the tree, and it's helpful because the tree turns even if everyone is free to blur with MC without reading the air."Yugo TakachiFrom the members, "The rehearsal is not organized, and the rehearsal and MC can be put together and can be relied on", and the MC power is highly evaluated and relied on by the members.[31][32][33][34]..In addition to the members, he often serves as MC at events such as Johnny's Jr.FormerLove-tuneCurrent7ORDERAre active asKentaro YasuiFrom[35], Called to the dressing room, "Thank you, MC was saved!"[36], Tree's MC technique "can help people"[37]And MC's assistant ability was also evaluated,Hip Hop JumpWas working together as a member of[38]Keigo HagiyaFrom "It's blurry, it can be put together, and it's suitable for MC."[39],Travis JapanAct as MC inKaito Miyachi"Is it okay to say that the MC of the program is a tree?"[37], Often works with SixTONESSnow Man OfRyota MiyadateFrom "MC is good, the choice of rap words is also good and reliable."[40]It is said that.Even between the members and the choreographer, "the only thing that can be put together is a tree."[41]The ability to organize and MC is evaluated from various directions.He says, "I never thought I was good at talking."[42], He says that he is happy because there are members who say "It is better to leave the role of rap and MC to the tree!", Which naturally creates a sense of responsibility.[43].

leader

Around March 2008[10]From 2011[11]I belonged toHip Hop Jump[10](Hip Hop JUMP[11]), Acting as a leader.He played the role of the leader of the unit by proposing goals as a unit and changing the air when everyone was scolded and depressed.[44].. When SixTONES was formed in 2015, it wasn't decided clearly, but gradually Jr. screamed that he could proceed well when the choreographer was in trouble.[45], Coordinating between members and choreographers, playing the role of a de facto leader. "I can say the right thing with care, and the trust of everyone is increasing, and the final conclusion comes from the tree" (Taiga Kyomoto), "Always looking at us calmly" (Jesse), "If you go a little too far, everyone will be conscious of the tree" (Hokuto Matsumura), "The choreographer is telling the tree to do this as a pipe with adults" (Yugo Kochi), " Everyone listens to what Ki says. It is Ki that the opinions came out and collided well, and the achievements are in the current form "(Shintaro Morimoto), and there is a lot of trust.He says, "Everyone can work, so it was my role as a leader that I wanted to do something."[46][47], A high school teacher nominated me as a leader, saying, "You should be the class president."[48].

Seniors I admire and rely on

The more you search on the netTOKYO OfTomoya NagaseI long for.It is said that he longs for an aura that is too wild to go on my way without being influenced by the surroundings. He also visited the 2014 TOKIO Budokan Concert and talked about his joy when he visited the dressing room and met him up close for the first time.[49].."Lyrics and composition by Nagase"LyricIs the XNUMXth karaoke[50], In 2014 "Live House Johnny's Ginza"Shoki MoroboshiPerformed this song with[50].ABC-Z OfKawai IkutoWhen,Johnny's WEST OfKiriyama TerumiIs a beloved big brother, a senior who treats me with food and has the same attitude toward me no matter what happens, and because he is a nice person, he is cool beyond his liking.Sexy Zone OfFuma KikuchiI'm on good terms with him, and when something happens, he'll squeeze me in Sokko and lighten my feelings[51].
Iwate Menkoi TV announcer Hironobu Hosoda made a live appearance on Iwate Menkoi TV "8 Pippi Saturday" and made a remote appearance saying, "I often bite even if I become an announcer, and I long for Juri Tanaka, who has a wonderful choice of words." I told Tanaka Juri.

Origin of the name

My mother, who thought that the name "tree" was "next girl", was a big fan.Kenji SawadaI decided to change from "Julie" to "Juri", and although a boy was born, I named it as it is.[52].

家族

The fourth son of five brothers.My brother is the second son and exKAT-TUN OfKiyoshi Tanaka, Third son and actor Hyoga Tanaka[53]Is doing entertainment activities.The fifth son's younger brother, Come, is the 2017th in the summer of 99National High School Baseball ChampionshipPlayed an active part as a pitcher[54][55]..I have been keeping a long coat Chihuahua "Sora" since the 4th grade of elementary school.[56].
I have a good family friendship and there is a group email called "Tanaka family".In particular, he says that he frequently interacts with his mother and receives encouragement emails such as "Do your best on the stage".[57]..I still call my parents "daddy, mom"[58]I especially love my mother[59]In his childhood, he was a crybaby, and when he went to the junior scene, he had his mother walk 10 meters behind him and gently follow him.[60]..This sweetheart constitution has not changed even now, and the movie released in 2016 "Vanilla Boy Tomorrow Is Another DayAt the time of shooting, I was homesick because I called and emailed my house every day during my stay in Okinawa for about a week.[61].

character

The family structure of the fourth son of five siblings has a great influence, and I often read the air and act, and I think it is bad for the other person to know that I am caring, so I feel like I do not read the air. He says he is good at "putting out" and that he may get tired because he cares too much.I love myself and there is no such thing as "I like this kind of place", but there is nothing I dislike and I am a kind person myself[62]..Members say that they have a lot of trust from the staff because they are quick to detect the movements of the staff and they are solid.[63][64]..If you get injured and declare it, you will not be able to go to work, so keep it secret without telling anyone other than the basic members.Since he is not particular about costumes, he asks the costumes to "make it look like Tanaka".[65]..When I was in a difficult situation, the members took care of me and protected me, and from here I tried to do my best "for myself" instead of "for my family" and "for someone". He started thinking and thought that something that would occur if he worked hard would benefit someone else in the group, and he became independent from here.Even so, there were times when he was worried, so he took the plunge and consulted with Mr. Johnny. When I asked, "What should I do?", He said, "It has nothing to do with YOU."[66]..He said that he was a supporting character in the group, and it was important to show off his surroundings.[67].

Hobbies & Skills

My hobby is watching movies on DVD in "Western movies rather than Japanese movies".[68], It is said that they are also watching on smartphones[69].. After experiencing 4DX, I learned the joy of seeing it on a big screen, and I went to the movie theaters to watch it.デ ッ ド プ ー ルAnd "Sadako vs Kayako"[70]And then, "Suicide Squad''Grand Illusion"[71]I am also watching.Favorite genre is the latest work and topical work[72]..Korean movie recommended by motherMiracle in Cell No. 7When I watched it, I cried a lot[73]..He often watched action movies, liked gangster movies, and said that Tom Handy's "Legend Madness Aesthetics" was interesting.[74].
He has a wide range of sports history, including baseball, soccer, land, and swimming, but in elementary schoolbasketballBelonging to the club[68], 2015 "Gamshala! Summer Station[75]], Showed off the show basket as a member of "Team I".Teamed up with a beginner, Myuto Morita, and challenged a technique with a success rate of 10%, leading to a splendid success.[76]..Even now, he sometimes goes to the park alone to play basketball, and sometimes plays games with foreigners he meets for the first time.He says that sports that allow people to communicate with each other even though they cannot understand the language are tools that enhance communication.[77]..When I change only the color without changing the length of the hair, I dye it myself, and recently the number of Jr. who made red hair is increasing, but Johnny's Jr. says that he is the first pioneer to make red hair.[78].
Held in 2016 "Johnny's Ginza 2016[79]] InKyomoto OitaAnd playing the guitarKanjani Eight"Eden" is shown. "JOHNNYS' World -Johnny's World-[80][81]I decided to sing with Kyomoto during the appearance period and was preparing.I took a video of the guitar played by Kyomoto, practiced at home, and bought a member-colored guitar for this day.[82]..Also held in the same yearFuma KikuchiSolo concert "Johnnys' Summer Paradise Wind are you? Also performed guitar performance in "Lovin'U"[83].
Wrap
The credit for the song that wrote the lyric before the CD debut is "Juri Tanaka", and the credit for the song of the group that wrote the lyric after the CD debut is "Juri Tanaka".[84][85].
About rap

2008 years,Hey! Say! JUMPAppeared as a back junior for the first time in the concert.Despite his first appearance, he will perform rap.I had no rap experience before, and I sang in the light with a microphone for the first time, but I look back on that time when I was nervous and memorable.[50]..The song that was shown at this timeKAT-TUN"SIGNAL"[68].
He used to say that he didn't like rap and wanted to sing a song like Johnny's, but he was told to do rap, so he just read it along with the sound.At that time, there was no Johnny's Jr. who was in charge of rap, so I started studying whether I would do it, and now I like it until I think about the lyrics of rap myself, and I said that I can only make what I want to do. It is said that even people who listen for the first time do not listen deeply to make it feel good.He wants to watch music videos of overseas artists as much as time allows, learn about rap, and establish his stance as Juri Tanaka.[86][87][88].
It is difficult to imitate overseas rap because it is rooted in the land where the singer was born, and he says that he values ​​Japanese in his lyrics and tries to incorporate familiar motifs into his production.[89].. EspeciallyEminem,Lil WayneHe listens to such things and is studying rap.He says that if you listen to rap, you can even see the person's way of life.Eminem says that every time a new album is released, he is inspired and learns a lot.[90]..I also listened to Post Malone, Quavo, Travis Scott, 6ix9ine, etc., and why was it so popular?It is said to listen while thinking about.
The pattern is different from Johnny's rap, Tanaka's rap has a strong element of hip-hop's original orthodox rap, and I listen to cutting-edge rap from overseas, but Japanese rap likes old school and does not run into melody. Say I like[91].
SixtonsHis rap, which he shows during the song, is a spice, and he said he was enthusiastic that he didn't want to lose to anyone, and when he was Johnny's Jr., he said, "I'm the best of the juniors!" Was showing[92].
In the future, he says he wants to participate in rapper freestyle competitions and become a person who is said to have a dangerous rapper in Johnny's.[93].Snow Man OfShota Watanabe"The tree wrap has charisma.[94]Not only rap, but Kyomoto, a member of the group, said that he was good at rap, but in fact he was good at singing.[95], Matsumura says that he can only rap, but in fact he can also sing because he can also take charge of the harmony and treble part.[96]..Takachi is expected to get involved with people in the hip-hop industry and become a deeper presence.[97].
He says he has top-class knowledge of hip-hop in Johnny's, but he doesn't fight in Johnny's, so he says it's his favorite category.[98]..After listening to Hannya's song, the hip-hop style that I was aiming for was solidified.[99].
When showing off the rap of his own solo song, he is particular about not displaying lyric subtitles on the monitor screen.Lyric is written with a sense, and it's like each person, so the lyrics don't have to be known.I think there are mistakes and misunderstandings about rap, but I want people to enjoy the sound, and I told them that it is also a way to enjoy music to imagine "what are you saying?" I don't want to, so I want you to enjoy the lyrics as you hear them[100][101].
In the practice before recording the rap, do not lean on the demo sound source, remember and listen only to the key words and rhythm of the rap, and turn off all the demo sound sources that are playing as a guide during recording. To record[102].
He also says he wants to write rap lyrics with the group's original songs and put them on the album.[103].
Duet song

RAP was shown with Johnny's Jr. at "Gamshala J's Party Vol.2014" held in March 3.[104].
"Gamshala SEXY Summer Festival" held in the same year! ︎[105][106]]Kyomoto OitaResponsible for the rap lyrics of "Loving" written and composed.Record Kyomoto's live song directly on a mobile phone voice memo and listen to it repeatedly to create rap lyrics.Performing a collaboration song with Kyomoto[107].
Solo lap song (lyrics / composition)
SixTONES songs
Appearance
Hip Hop JUMP,SixtonsPlease refer to the corresponding page for activities as
TV drama
movies
Music program
Entertainment shows
Information program
radio
CM
concert
Forum new record !! Johnny's Jr. will perform 1 performances a day! Concert (June 4, 2009,Tokyo International Forum)[162]
Year-end Young East-West Song Battle! East-West Jr. Selection Grand Assembly 2010! (November 2010-11, 26,NHK Hall)[163]
Johnny's Dome Theater 〜SUMMARY2012〜(June 2012-9, 8,Tokyo Dome City Hall)[164]
Fresh Johnny's Jr. IN Yokohama Arena (December 2012, 12,Yokohama Arena)
JOHNNYS'World Thanksgiving in Tokyo Dome(June 2013-3, 16,Tokyo Dome)
Gamshala J's Party !! Vol.2 (April 2014-3, 26, EX Theater Roppongi)[165]

Gamshala J's Party !! Vol.4 (April 2014-5, 13, EX Theater Roppongi)

Gamshala J's Party !! Vol.5 (February 2014-6, 4,EX Theater Roppongi)[166]
Gamshala Sexy Summer Festival !! [Team Ra] (July 2014, 7, August 31, 8-2, 4-5, EX Theater Roppongi)[167][168]
Gamshala J's Party !! Vol.6 (April 2014-12, 17, EX Theater Roppongi)[169]
Gamshala J's Party !! ︎ Vol.7 (January 2015, 1-January 23, EX Theater Roppongi)[170]
ガムシャラ! サマーステーション [チーム我](2015年7月23日、24日、28日、8月8日、9日、11日、13日、14日、EXシアター六本木)[171]
stage
original song
"Work database search service" on the JASRAC official website[180]Described based on the registered contents of the artist name "Juri Tanaka" in.
SWAP MEET (Lyrics: Juri Tanaka, Composition: DJ-SHU) JASRAC Work code: 244-7688-9
DO NOT (Lyrics: Juri Tanaka, Composition: DJ-SHU) JASRAC Work code: 256-2416-4
Unit song
EXTRA VIP-"1ST] <First Edition B: Tone Edition>
footnote
注 釈
^

From 3 people, Jesse, Takachi, and Tanaka, 2 people each weekly
Source
外部 リンク