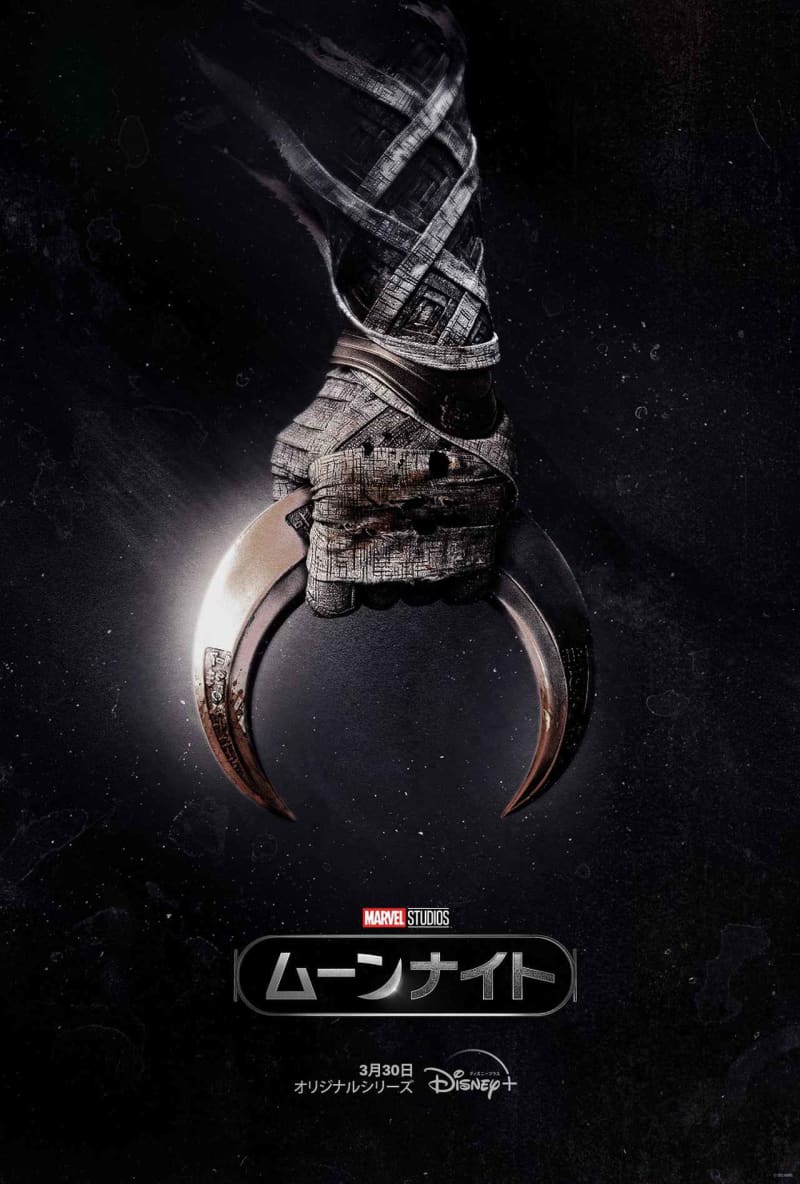 写真 
The latest MCU drama "Moon Knight" will be distributed simultaneously in Japan and the United States on Disney Plus from March 3th!Trailer also lifted
 
If you write the contents roughly
Marvel Studios' first dark hero action mystery "Moon Knight" will be released on March 3th (Wednesday) at 30:17. 
The original drama series "Mu ..." at Disney +, the official Disney video distribution service. → Continue reading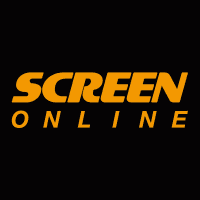 SCREEN ONLINE
---
Wikipedia related words
If there is no explanation, there is no corresponding item on Wikipedia.

Moon Knight (TV drama)
"Moon knight』(Moon Knight) IsMarvel StudioProduceThe United States of America OfInternet TV drama series.. From July 2022, 3Disney +Delivered by[1].
In addition, he has appeared in this work as Anton Mogart.Gaspard UllielDied in a collision while skiing on January 2022, 1, just before this work was delivered, so it became a posthumous work.[2].
Synopsis
Steven Grant, a shop clerk at the National Museum for Cultural Heritage, suffers from sleep disorders almost every night, which spoils the date he puts on.
One day, when I wake up, I wake up with an unfamiliar treasure (scarab) in a place where I do not know where.Then he heard an eerie voice in his head, and was pointed at a suspicious person who did not know who he was, and ran away, but when he noticed, they were bloody.
Desperately fleeing, he tried to return to his daily life as if nothing had happened, but suspicious people appeared at work.As I ran around and panicked in the toilet where I ran away, another self (Mark Specter) in the mirror spoke to me.
"I'll save you"
Accepting the words, he transforms into "Moon Knight" wearing a white suit and cloak.
Character/Cast
Performance- Oscar Isaac, Japanese dubbing- Tomokazu Seki[3][Note 1]
A clerk at a gift shop in a mild-mannered museum.History, Egyptian myths, ruins geeks.Vegan.One personality of dissociative identity disorder.He takes the name of the main character in the movie "Toom Buster," which Mark liked in his childhood.
A personality who shares the same body as Steven.She suffered from her dissociative identity disorder because of her fear of her mother, who had suffered from her mental illness.He was a former mercenary who could not stand the abuse and joined the army after leaving the house.After that, due to the betrayal of his former superior, he signed a contract with Cons as an avatar at the dying place, and was forced to work to find the tomb of Amemit and became Moon Knight.Unlike the timid Steven, he has a strong personality and excels in combat.Mark gives various advices to the timid Steven.According to Mark, the two people were able to live well before, but now the personality that appears is stronger.
A figure transformed by the contract between Cons and Avatar.The appearance of transformation differs depending on which of Mark and Steven is exposed.
 Cloak type
The first summoned whole body was wrapped in a bandage, wearing a white hood and cloak, and according to Mark himself, "ceremonial armor in the temple of Khonsu."He specializes in fighting with superhuman physical abilities and fighting with crescent cutters.
 Suit (suit) type
When Steven transforms into Moon Knight as the main character, he transforms into Mr. Knight in a suit and a mask.When Steven was told by Leila to call him a suit, he suddenly thought of a suit, so he became a suit like this, which was different from the one for ceremonies.Mark says "Colonel Sanders".Combat skill is not a big deal, but it has a defensive power that does not hurt even if it is hit by anubis attack or a car.
Performance- , Japanese dubbing- Mikako Komatsu[3]
Archaeologist and adventurer.He suddenly appeared in front of Steven, calling him Mark, and robbed Scarab with him.She was actually Mark's wife, Steven's replacement personality, and he was married to her when he was replaced.However, it seems that the marriage itself was not a proper one with only adventures such as excavation and grave robbery, and he complains every time he is replaced by Mark or Steven.He is now timid but kind, and is attracted to Steven, who is excited about his archaeological knowledge.His father was killed by Mark's former superior Raul Bushman, who was cooperating in the excavation work at the time.

Performance- Ethan Hawk, Japanese dubbing- Shunsuke Sakino[3]
A cult leader who urges Specter to accept his inner darkness.He was a Cons avatar in the past.He has the ability to identify who will be bad in the future, and those who are considered bad will be killed.In fact, his true purpose was to revive the sealed god Ammit, and one of his purposes was to approach Specter.After that, he succeeded in killing the disturbing Specter by shooting a bullet and succeeded in reviving the Ammit, but the Ammit was resealed by the activities of the revived Specter, Leila, and Cons, and he himself defeated by Moon Knight himself Although he was taken to a mental hospital, there is a description that he was shot dead by Specter's third personality, Jake Rockley, who was sent to Cons, but his life and death are unknown.

Performance- Gaspard Ulliel, Japanese dubbing- Masamichi Kitada
A millionaire whose hobby is collecting archaeological items from the black market.Madripoor is also included in the ordering place.El-mermahMaster of.

Cons

Performance-Kalim El Hakim,F. Murray Abraham(Voice), Japanese dubbing- Tetsuo Kanao
Ancient timesEgyptGod of the moon.Instead of resurrection to Mark, who was once dying in the desert, he signed a contract to become his own believer, "Moon Knight."He appears in front of Stevens and forces him to take some action with the contract as a shield, but he is even opposed to Mark, who is allegedly contracted by Steven who does not know the contract.

Beck

Performance-
A bodyguard working under Anton Mogart.

Bobby Kennedy

Performance-Ann Akinjirin, dubbed in Japanese- Serika Hiromatsu
A police officer and a follower of Harrow's cult.

Billy Fitzgerald

Performance-David Gunley, dubbed in Japanese- Takaoka bottles
A police officer and a follower of Harrow's cult.

Crowley

Performance-
A street artist that Steven often talks to.
Performance-Antonia Salib, dubbed in Japanese- Megumi Ban
HippoEgyptian goddess with a head.
Performance-Diana Belmudes
Hathor's avatar.

Donna

Performance-Lucy Thackeray, dubbed in Japanese-Mina Kobayashi
One of Steven's colleagues.

Dylan

Performance-Saffron Hooking
One of Steven's colleagues.

JB

Performance-Alexander Cobb, dubbed in Japanese-Kunihiro Kawamoto
One of Steven's colleagues.

Randall Specter

Mark's younger brother.He died in the rain when he went to Mark and cave exploration as a child.

Elias Specter

Performance-Ray Lucas, dubbed in Japanese-Yamagishi Haruo
Mark's father.

Wendy Specter

Performance- , Japanese dubbing-Mayumi Sako
Mark's mother.She makes daily phone calls a daily routine, but she's actually Steven's delusion that she died two months before the story began and she was talking.She was a kind mother to Randall's life, but she thought Randall's death was Mark's work, and she blamed Mark (Stephen) violently for her rants and punishments.
episode
total
Number of stories
title
directed by
script
release date
1
"Another self"
"The Goldfish Problem"
Mohamed Diab
Jeremy Slater
2022/3/30
2
"Summon the Suit"
"Summon the Suit"
Aaron Moorhead & Justin Benson
Michael Castellain
2022/4/6
3
"The Friendly Type"
"The Friendly Type"
Mohamed Diab
Bo Demayo & Peter Cameron & Savill Pilzada
2022/4/13
4
"Ammit's Tomb"
"The Tomb"
Aaron Moorhead & Justin Benson
Alex Minehan & Peter Cameron & Savill Pilzada
2022/4/20
5
"Reviving past"
"Asylum"
Mohamed Diab
Rebecca Kirsh & Matthew Orton
2022/4/27
6
"reproduction"
"Gods and Monsters"
Mohamed Diab
Daniel Iman & Jeremy Slater
2022/5/4
Footnote/Source
注 釈
外部 リンク