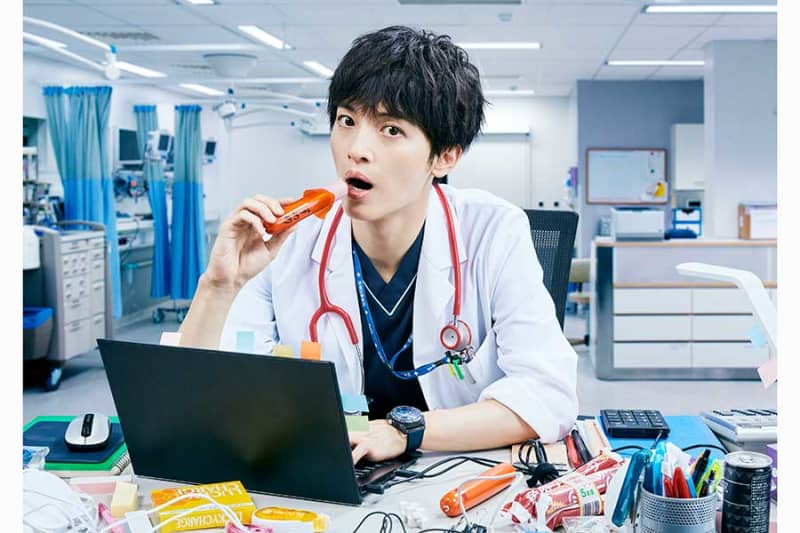 Photo Yuta Tamamori starred in the GP band serial drama for the first time in Nippon Television's new drama "Prayer Karte" [Photo: (C) Nippon Television]
Kisumai Yuta Tamamori plays the role of a medical intern who "sees through the secrets" starring in GP band drama for the first time in NTV's new drama "Inori no Karute"
 
If you write the contents roughly
Ryota Suwano (Yuta Tamamori), a medical intern, earnestly faces patients with their own problems by reading medical charts and special skills of "reading people's complexions" in various departments where he is trained. , A heartwarming mystery work that reveals their secrets. 
Yuta Tamamori of the popular group "Kis-My-Ft2" based on the best-selling original heartwarming mystery work... → Continue reading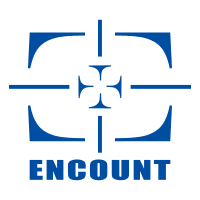 ENCOUNT
"ENCOUNT" means "encounter" in Japanese English.This is a comprehensive news and culture site that covers the "now" of Japan.
---
Wikipedia related words
If there is no explanation, there is no corresponding item on Wikipedia.

in Japan medical intern (Kenshui) is
After the war, "DoctorThe name of the status before ".
In general米 国one of the stages of the doctor system inIntern, but it is completely different from the Japanese ``resident doctor'', so be careful.A closer English translation is doctor-in-training.
Status
Doctor law-Dentist lawUp"Doctor""Dentist", medical doctors are required to undergo clinical training for at least two years and dentists for at least one year, except for doctors who choose a path that is not related to clinical practice, such as devoting themselves to basic research.・Dentists are called "trainees"[1].Physicians and dentists who do not complete clinical training cannot open clinics or become administrators (so-called hospital directors) of hospitals or clinics. From April 2018 onwards, when using the term "physician intern", it refers to a doctor who is engaged in a two-year clinical training program designated by the Ministry of Health, Labor and Welfare.SpecialistPhysicians aiming to become specialists are called ``specialists''. Before March 2018, the current trainee was called the "early (early) trainee", and the major doctor was called the "latter trainee" (some hospitals also called specialists, trainees, etc.).
system
Japanthen six years at universityMedical educationHowever, students who do not have a doctor's license or a dentist's license are legally required toMedical practiceAt the time of graduating from university,Doctor-DentistThere is almost no practical experience as aFaculty of DentistryIt is,Ministry of educationHigher Education BureauNotification from the Director of Medical EducationThinking about pre-graduate clinical training for dentists(15 High Medical Education No. 12, June 15, 6)", "Regarding dental pre-graduation clinical training, with the consent of the patient, pre-graduation education is provided for the purpose of improving the quality of dentists. If it is performed as a part of the procedure, it is less invasive, or if it is performed under the guidance and supervision of a preceptor, and if it is performed by appropriate means under an appropriate system, it will not be accepted by social norms. It is reasonable from the point of view of the Dental Practitioner Act, and the illegality under the Dental Practitioners Act can be considered to be rejected." Clinical trainees (students of the Faculty of Dentistry) are permitted to practice part of the dental practice.But that alone is not enough, so I try to engage in practiceDoctor-DentistOn the other hand, after obtaining a license, post-graduate education was institutionalized in the name of clinical training, in which clinical experience was accumulated under the guidance of instructors (instructor dentists) and senior physicians (senior dentists).Undergoing clinical training used to be a provision of effort, but in medical2004made obligatory from and in dentistry2006more mandated.
Training destinations and training programs
The facilities where trainee doctors and trainee dentists can train are designated, and university hospitals attached to medical and dental schools[2].Or it is stipulated that it will be conducted only at clinical training facilities (hospitals, clinics, etc.) designated by the Minister of Health, Labor and Welfare[3][4].Hospitals designated as clinical training facilities are required to meet various standards, and if they do not meet these standards, the designation will be canceled and they will not be able to invite trainees.The training is conducted according to the program created by the training program manager and approved by the Ministry of Health, Labor and Welfare. The Red Cross Blood Center, various medical checkup facilities, etc. can also be included.[5].
Prohibition of medical part-time work
Part-time medical work at other medical institutions is prohibited during the training period.[6].Doctor lawArticle 16-5 stipulates, "Physicians undergoing clinical training must devote themselves to clinical training and strive to improve their qualifications." Based on this, the Ministry of Health, Labor and Welfare prohibits medical services outside the prescribed program during the two-year initial training period, even at affiliated facilities of the training destination.[6].However, since 2004, there have been many reports of trainee doctors working part-time at medical institutions, and the Ministry of Health, Labor and Welfare is instructing training institutions where part-time jobs were to be thoroughly managed.[7].There is no mention of banning part-time jobs in non-medical fields outside of medical care.[6].
Transition
Clinical practical training system
After the war, clinical training in Japan was based on the practical clinical training system (generally米 国 OfInternAccording toInternship systemknown as ).After graduating from university, after one year of "clinical training"National Doctor ExamIt was said that he would be eligible to take the exam.In other words, during the training period, I was forced to provide medical care in an unstable position, neither as a student nor as a doctor.In addition, since there was almost no guarantee of salary, there was an opposition movement by students.
Poor training environment becomes a social problem
With this revision of the law, it became possible to obtain a medical license by taking the national examination for medical practitioners immediately after graduating from university.The clinical training system was also revised, and it was stipulated that people should strive to conduct clinical training for at least two years after obtaining a doctor's license (effort regulation).In this way, although trainee doctors were guaranteed their status as doctors, there were still many problems with their treatment in terms of labor and wages.especially privateUniversity hospitalare not even treated as workers in the majority ofSocial insurancecould not join.Trainees are paid only a few tens of thousands of yen per month as a "scholarship" for long hours of harsh labor, and they do not cover their living expenses.On dutySuch asPart-time job(In fact,Osaka-Hyogoof both prefecturesUniversity hospital98 of the trainees working at hospitals were working part-time at other hospitals.Ministry of Health, Labor and WelfareKinki Health and Welfare Bureau 2008It has been discovered in a fact-finding survey conducted in[9]).
The harmful effects of training in specialized fields at university hospitals have also been pointed out, leading to the revision of the clinical training system for the first time in 36 years.
Furthermore, in June 2005, the Supreme Court ruled that ``Although there is an educational aspect, intern doctors may engage in medical practice for patients on behalf of the founder of the hospital.WorkerIt is expected that treatment will be improved, such as guaranteeing minimum wages. (Detail isKansai Medical University Resident Overkill Case(See)
New clinical training system
New clinical training system (super rotate) Is20044/1Started in.Primary careを中心とした幅広い診療能力の習得を目的として、2年間の臨床研修を義務化するとともに、適正な給与の支給と研修中のアルバイトの禁止などが定められた。2004年度の研修医の平均給与(年収)は365万円となり2003年度の265万円から約100万の増加を見せ、なかでも大学附属病院で204万円から318万円へと114万円の大幅増となった(臨床研修病院では424万円から422万円へと約2万円の減)[10].A matching system has been introduced, allowing trainees to choose their own training destinations[11].As an exception, there is a special relationship between alumni and the administration.National Defense Medical CollegeとJichi Medical UniversityThen you will not participate in the matching.National Defense Medical CollegeThen all of them are from the National Defense Medical CollegeSDF Central Hospitalreceive clinical training atJichi Medical UniversityThen, receive training at a hospital designated by each prefecture.
DentistIn the case of,2006From April, more than one year of clinical training will be compulsory, but manyFaculty of Dentistryhas already implemented a clinical training system centered on two years.
problem
Impact on community medicine
Due to the introduction of the matching system, trainees are now able to freely choose their training destinations.[11].Furthermore, the prohibition of part-time jobs for trainees has resulted inDuty workIt is very difficult to secure a doctor who performsIn addition, university hospitals, which could no longer have many trainees as labor,Related hospitalThe number of doctors dispatched to Japan has begun to withdraw, and problems such as medical care itself becoming unsustainable in depopulated areas are beginning to emerge.For this reason,2009From April, only university hospitals have been able to implement training programs based on special courses in clinical departments that have an impact on community medicine.again,2010From April, the compulsory subjects of the clinical training will be narrowed down to a few subjects such as internal medicine and emergency medicine, shortening the period to one year, and from the second year, it will be possible to implement a program to deal with the shortage of doctors by having them train in the department of their choice. rice field.
most up to nowMedical officeWith the personnel system collapsing, medical corporations and local governments that run hospitalsFaculty of medicineRecruitment activities can be carried out without worrying about the situation, especially local hospitals are encouraged to actively conduct recruitment activities such as holding briefing sessions at each university for new trainees and conducting hospital tours. Became.Attention is focused on whether it will be possible to abandon the conventional black-box medical personnel affairs and create a fair hospital through the independent exercise of personnel rights by hospital managers.
In addition, Hideki Wada(Psychiatrist and professor at the International University of Health and Welfare) said, "Actually, since the current clinical training system began, the number of trainees has increased the most in Okinawa Prefecture, followed by Iwate Prefecture, and Shimane Prefecture. The number of trainees in Japan has decreased by 2%."[12].
Financial resources problem
The new system promises to ensure proper treatment of trainee doctors, but in reality the government has not secured sufficient financial resources, and in order to cover it up, salaries and expenses are all lumped together. It was issued to the training facility, and after that it was left to each facility to decide how to use it.In other words, each facility is allowed to decide how much to use for the salaries of trainees, leaving the possibility that appropriate treatment will not be provided.In reality, while the government requires each training facility to pay a monthly salary of about 30 yen, the subsidy is about 10 yen per month including expenses.According to a survey by the Ministry of Health, Labor and Welfare, the national average of 30 yen has been achieved, but this is only the average of private hospitals in rural areas with high benefits and university hospitals in urban areas with low salaries and related facilities. , it is pointed out that it does not reflect the actual situation.
Ensuring training quality
In order to acquire a wide range of medical skills, it is planned to develop a curriculum that includes training in multiple departments such as internal medicine, surgery, and obstetrics and gynecology. is considered to be an issue.In addition, it was pointed out that there is a fundamental problem such as whether it is possible to acquire basic medical skills even after a short-term rotation, and that both trainees and preceptors are less motivated due to having to train in departments that they do not want to rotate. ing.
Selection of clinical department
Due to the new clinical training system, newly appointed doctors are now rotated in many departments, regardless of their desired department.However, especially in the surgical field, the current situation is that the training is far from the acquisition of a wide range of diagnostic skills, which is the original purpose, such as long hours of surgery.As a result, we face reality,QOMLless specialized departments.As a result, busy departments and departments that require constant emergency response are less popular, creating a vicious cycle of staff shortages.
A creative work about a medical intern
manga
TV drama
musical
footnote
Related item
外部 リンク