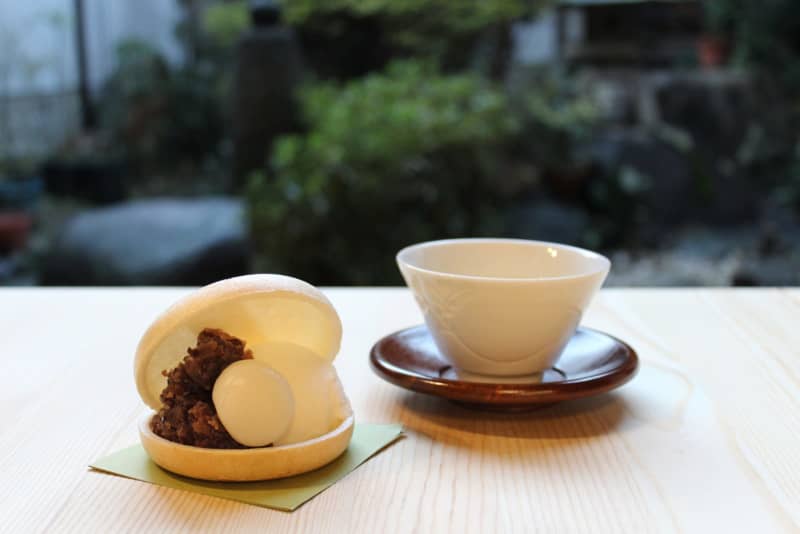 写真 
Also as a souvenir!As a reward for yourself!Kinosaki's young proprietress praises "excellent sweets that you definitely want to eat"
 
If you write the contents roughly
Be sure to check it out when you visit Kinosaki Onsen. 
Kinosaki has many local gourmet foods as a tourist destination centered on Kinosaki Onsen.There are also many excellent sweets!This time… → Continue reading
 anna
"Lifestyle magazine to enjoy Kansai more" of Yomiuri TV. Every day, we will provide you with useful information from Osaka, Hyogo, Kyoto, Shiga, Nara, and Wakayama, where women in the Kansai region would want to talk to someone, "Ah!
---
Wikipedia related words
If there is no explanation, there is no corresponding item on Wikipedia.
Kinosaki Onsen
Kinosaki Onsen(Kinosaki Onsen) isHyogoToyookaKinosaki TownIt is inSpa.Heian periodIt has a long history that has been known for a long time.Edo PeriodIs called "Kaidai Daiichisen", and the monument still remains.Arima Onsen,Yumura hot springIt is also a hot spring that represents Hyogo prefecture.
Spring quality
All the sources are collected in a centralized hot water distribution management facility built in 1972, and after stabilizing the average temperature at 57 degrees, they are sent to each outdoor hot spring and inn through the pipes running around the town. Are[1].
Hot spring town
There are sevenOutdoor bathIt is a hot spring mainly for visiting."Ichinoyu", which is said to be the first outdoor hot spring, was called "Arayu" in the Edo period, but in the middle of the Edo periodAncient school(Kohoha)Chinese medicine doctor,Shutoku Kagawa(Kagawa Shuan) praised the quality of the spring, "Ichi in the sea" (=JapanThe name was changed to "Ichinoyu" with the meaning of XNUMX).The official name of "Satonoyu" is "Toyooka City Kinosaki Onsen Exchange Center", and there are bath facilities and training rooms.Designated manager systemThe public and other facilities are municipally owned by Toyooka City, and there is a hot spring section of the Kinosaki General Branch in Toyooka City.Hot spring villageAt the seven outdoor hot springs set up in, the first bills are distributed to tourists for the first bathers on the day.
Kinosaki Onsen StationConnected to 7 outdoor hot springs from the frontGreat riverAlong (Otanigawa)Hot spring townForming and on the riversidewillowIs planted.The Ogi River flows inMaruyama RiverSome accommodations are located along the main stream[2]..In addition, the bridge group over the Ogi River is from the prefecture in 18.Landscape formation important buildingSpecified in.Sea of ​​JapanIt is a hot spring near the shore, and in summerSea bathing, WintercrabPopular with cooking.At Kinosaki Onsen Station, Satonoyu (a hot spring in the station building)Foot bath,Drinking fountainThere is a place.There are footbaths and drinking fountains throughout the hot spring town.
At Kinosaki Onsen浴衣To下 駄It is said that wearing formal wear is the most popular inn in Kinosaki Onsen as of 2007.SleepwearIn addition to the yukata for the inn, which is also used as a yukata, we also have a yukata for walking around the hot spring town.[3]..As of 2007, there are about 30 stores in the hot spring town that have posted the "Yukata Opinion Number", and you can take care of them when your yukata is worn out.[3]..When the inn is known from the pattern of the yukata, the clogs of the inn are offered.Lower footThere is also.
Toyooka City is lined with three-story wooden innsLandscape regulationsIs applied and protected[4].. Commercial facility `` opened as a public offering business of the city in 2019Sanpou Nishimuraya Main StoreAlso, the wooden outer wall was adopted with an emphasis on harmony with the cityscape.There are 2019 inns and hotels as of 74.Many small facilities with less than 20 guest rooms are family-owned, so we have emphasized individual customers. The number of tourists in 2018 was about 63, of which about 5 were foreigners.The ratio of tourists from Europe, the United States and Australia, where there are many individual tourists, is about 3%, which is higher than other hot spring areas (about 1%). To increase the number of long-term residents of 2 nights or more, the above commercial facilitiesKinosaki International Arts CenterThe maintenance of the entire hot spring town, including theBooks and hot springsCultural activities such as the project (described later) are being carried out.[5].
In addition, nearbyKinosaki RopewayIs in operation and is said to be the guardian temple of Kinosaki OnsenkyoHot spring templeAlso, you can easily reach the summit of Mt. Daishi, where the observatory is located.
History
Emperor Shumei629 years of the era,StorkWas discovered because he was healing his woundsOpen hot water legendThere is.Nara periodEarly717(YoroI visited the area in the first year)BuddhismMonkIt is said that Kinosaki Onsen began (currently Mandarayu) in 720 (XNUMXth year of Yoro) after Michichi's training for XNUMX days.[6]..DochiSuperiorIs a hot spring templeOpen mountainBut also.After that, Onsenji became a symbol of Kinosaki Onsen.
Edo periodHot spring numberingAccording to the westSekiwaki(The highest rank isOzeki) (Ozeki in the westArima Onsen).There were nine hot spring pots that were the source of outdoor hot springs in the Edo period."Gakutoku and Bi" in the Edo periodTajima OfKobo DaishiWas calledHiromoto Jojin(Tajima(I.e. OfManpukuji TempleThe 50th and 52nd generations) are from Yamamotoya, a long-established inn in Kinosaki Onsen.[7].BakumatsuToKogoro Katsura ShinsengumiI had escaped to Kinosaki Onsen after being chased by.Kinosaki Onsen in the Edo period was a hot pot, as well as a playground.Zenzai,Udon,SobaThere are food shops such as, fruits, fish, birds are brought from all over the place,Puffer fish,Octopus,duckI also got it.At the rental shop三味 線,Sugoroku,Go,lute,Qin,furtherspear,KnifeIt was so entertaining that it made customers forget to return.Many feudal lords and feudal lords from the suburbs visited Kinosaki Onsen and it was very lively.
Russo-Japanese WarAt that time, a dormitory was set up for the injured and sick soldiers.for that reasonMeiji RestorationThe serious recession that has continued since then has disappeared.Even after the Meiji era, he was loved by literary ink customers and said, "At Castle SakiWas writtenNaoya Shiga,Arishima TakeoMany literary masters, including the above, visited.Around this time, the indoor bath problem became serious.
1925 years(Taisho14 years)Kita Tajima EarthquakeThe town burned down, but as early as the following month, 82 customers were visiting Kinosaki, and as long as the water was boiling, the number of customers was constant.Current Japanese styleWooden 3 storiesMany of the streets of the city are derived from the buildings at the time of reconstruction after the earthquake or the buildings at that time.Until the earthquake, the inn did not have indoor baths, and customers used to go to outdoor baths in various parts of the hot spring town. 1927 (Showa2 years)MikiyaWhen the inn (inn related to "Kinosaki") installed the first indoor bath in Kinosaki in a newly built inn using the spring source dug up on the premises during the reconstruction from the earthquake, it breaks the tradition of the hot spring area. As a matter of fact, it became a trial (Kinosaki Onsen indoor bath litigation case)[8]) Develop into a conflict of more than 20 years. It was finally settled in 1950 (Showa 25), and instead of allowing the installation of an indoor bath, the scale was restricted, and customers who wished to have a large public bath decided to go to the outdoor bath as before.In addition, all sources, including those on private land, are old.Kinosaki Town"YushimaProperty wardHas started the distribution of hot water to the indoor hot spring, which is a newly successfully excavated source.In 1972, it decided to build a "hot spring centralized hot spring distribution management facility" like a water supply, including a newly excavated spring source, and supply it to each outdoor hot spring and each inn through a vibe.
Due to these reforms, indoor baths have been installed one after another at each inn, and almost all inns now have indoor baths, but due to the above-mentioned regulations, the scale of indoor baths is small even in large inns.By adopting a system that exempts all outdoor hot springs from bathing fees, inn guests have become a specialty of the "outdoor hot spring tour" where they go around all outdoor hot springs in yukata.
Incidentally,Second World WarIn the middle, the hot spring town was a military hospital.
1963Connecting the hot spring town and the summit of Mt. DaishiKinosaki RopewayOpened.High economic growth periodWith the arrival of the hot spring boom, Kinosaki Onsen has become a huge tourist destination.2008In July, on the alley connecting Kiyamachi-dori and Shisho ShrineKiyamachi alleyIs open.
2015A fire broke out in January, killing two people and burning eight buildings.
Management
Kinosaki Onsen is managed by the Yushima Property Zone, which owns 4 hot springs and 6 outdoor hot springs, and supplies hot springs to 84 accommodation facilities (because 11 are outside the area).Tank truckTransporting hot springs at)[9].
Outdoor bath
Seven hot spring tour
Outdoor bathIt is,Ichinoyu,Gosho no Yu,Mandarayu,Satonoyu,Yanagiyu,Jizouyu,KounoyuSeven hot springs
Abolition of the first bill
Since 2002, the former Kinosaki-cho Onsen Division and the Kinosaki-cho Yushima Property Zone have distributed "Ichiban-fuda" to men and women who first visited the outdoor hot springs every day.[10]..However, the popularity of the first bill became overheated, and the battle between customers in the battle for turnMercariSince it was confirmed that the property was listed at a high price, it was decided to abolish it at the end of March 2021 in the Yushima Property Zone of Kinosaki Town.[10].
Yushima Property Zone is considering planning and selling commemorative products that can be purchased in any order.[10].
Festival/Event
Kinosaki Onsen Summer Story --Held from late July to late August夏祭り

Kinosaki Onsen Yukemuri Taiko
Kinosaki Toro nagashi-late August
Kinosaki Onsen Furusato Matsuri Fireworks Festival, Yumehanabi --- Late August
Tourism
Sightseeing spot
nearby information
People related to Kinosaki Onsen
Native celebrity
Hiromoto Jojin(Called "Tajima Kobo Daishi")
Celebrity who visited Kinosaki
Arishima Takeo,Izumi Kyoka,Kyogoku,Shigekichi Saito,Naoya Shiga,Shogo Shiratori,Shibano Ritsuzan,Ryotaro Shiba,Shimazaki Fujimura,Sakuan,Touji Tanaka,Tokutomi Soho,Sachiko Yamaguchi,Isamu Yoshii,Tokutomi Roka,Tomita crushed flower,Hino Sojo,Fujiwara no Kanesuke,Samio Maekawa,Mukai Kyorai,Kunio Yanagita,Kaneyoshi Yoshida,Akiko Yosano,Yosano Tetsudo
Local character
Matsuba crab: Joe-kun (younger brother), Saki-chan (sister)
Stork: Sho-kun, Mai-chan (couple)
Kinosaki Izumi Corps Onsenger(Sotoyu Red, Yukata Blue, Wheat Wara Yellow)
Evil organization Hedarak (General Kigawar, Furo Phantom Skarn, Mischievous Phantom Kojagero, Chokkai)
Books and hot springs
As a community-based publishing label devised by the inn management study group launched by the young husbands of each inn in Kinosaki Onsen to send out the next 2013 years of hot spring geography on the occasion of Naoya Shiga's 100th anniversary in 100. , The same year, "Books and Hot Springs" was born[11]..The first issue is Naoya Shiga's "At Shirosaki" and "Annotation / At Shirosaki", and the second in 1 isManjo eye studies"Kinosaki Trial", the third in 2016Minato KanaeIt was "Return to Kinosaki".Each is a new work and is sold only at the inn in Kinosaki Onsen.Stone paper made from inorganic mineral powder without using wood chips or kenaf[12]We also have a towel that repels water as a book cover using highly water resistant paper.It also opened in 1996.Kinosaki Town Literature MuseumHas undergone a major renewal in 20, the 2016th anniversary of its opening.
Directions and Parking
Train
bus
airplane

Haneda airport← (Japan Airlines) →Osaka International Airport← (Japan Air Commuter) →Stork Tajima Airport
For stork Tajima, contact Japan Airlines Tokyo flight.From Stork Tajima Airport, take the airport shuttle bus for 40 minutes to Kinosaki Onsen.

Private car
References
Related item
footnote
外部 リンク