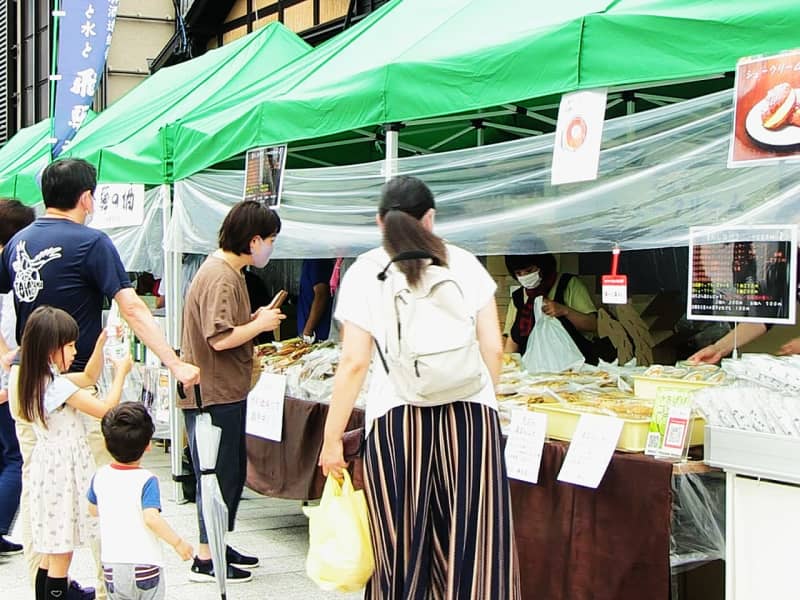 写真 
Take-out limited "Hida no Aji Matsuri" Local gourmet gathering in Takayama City, Gifu Prefecture
 
If you write the contents roughly
Twenty stores, including the Hida area, opened, and Hida beef skewers, Hida local sake, and yakisoba made with Shirakawa-go's brand pork, Yui pork, were gaining popularity. 
The annual "Hida no Aji Matsuri", where gourmet foods from the Hida area of ​​Gifu Prefecture are gathered together, is held only for take-out ... → Continue reading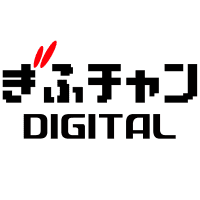 Gifu Chan
Gifu Prefecture's prefectural broadcasting station "Gifu Chan" is the "Gifu Chan DIGITAL" that delivers news about the prefecture. We will deliver seasonal topics from Gifu to the whole country.
---
Wikipedia related words
If there is no explanation, there is no corresponding item on Wikipedia.
Hida beef
Hida beef(Hidagyu, Hidaushi)GifuMainlyHidaBlack hair fattened in rural areasWagyu beef OfbeefIs.After becoming meat, Hida beef is called "Hidagyu", and pre-meat cows, mother cows (breeding cows) and father cows (breeding cows) for producing cows are called "Hidaushi".[1].
Definition
Meet all of the abovebeefIs called Hida beef.Those with non-standard grades are considered to be Hida Wagyu.
2005The annual shipment of Hida beef in (17) was 10,259.When these are divided by meat quality grade, the 5th grade is 3,362 heads (32.8 of the total number of heads shipped annually).%), 4th grade was 4,436 (43.2%), and 3rd grade was 2,461 (24.0%).


Yield grade
A
B
C
meat
quality
Wait
Class
5
Hida Beef
Hida beef
Hida Wagyu
4
3
2
Hida Wagyu
1
From the definitionHida regionOther than that, if it is produced in Gifu prefecture, the name of Hida beef is given, but since about half of the producers are in the Hida region, most of the Hida beef is produced in the Hida region.
生産
Hida beef breeding farmers are divided into breeding beef farmers and fattening beef farmers.2000According to statistics around (12), about 420 breeding cattle and about 4,000 cattle (around 1 per household is standard) and about 10 fattening cattle and about 120 cattle are bred in the Hida region.[2]..Many breeding cattle farmers are corporate-ownedVegetablesIn combination with production, it is bred on a mountain ranch from May-June to October, and is kept at the foot of the mountain in winter (called "Natsuyama Fuyusato").[2]..The ranch in the mountains2002As of (14), there are 27 locations, Gifu Prefectural Agricultural and Livestock Corporation, local municipalities,Agricultural cooperative, Owned by the Wagyu Improvement Association, etc., and small ranches have traditionally been usedAdmission placeLarge ranch in winterSki resortThere is also[2].
Fattening cattle from the Hida region are sold 6,000-6,500 a year, 8% of whichTakayamaAt the meat marketCarcassAs a result, 2% is traded as a living body in the Takayama city market.[2]..Three-quarters of meat is distributed in Gifu prefecture, and the restKansai,Hokuriku regionWill be shipped to[2].
History
In the Hida region, each farmer owns 2-4 cows, and there was a tradition of keeping them in a communal ranch from late May to early October, and in each house at other times.[2]..Originally not a beef cattle,1960 eraSince then, the breeding of beef cattle for meat has become popular, and in 2000 (Heisei 12), the ratio of beef cattle to the agricultural production value in the Hida region became an important product exceeding 3%.[2].
Chronological Table
"Anfuku"
The fact that Hida beef has been branded so far is largely due to the achievement of one bull, the Anfuku-go.
The Anfuku issue1980(Showa 55) January 4HyogoBikata-gunMuraoka Town(CurrentKami Town) Was bornTajima beef.1981(Showa 56) Purchased by Gifu Prefecture as a prefectural bull on June 6th, and on July 16st at that time.Yosuke UematsuIt was named "Anfuku-go" by the Governor of Gifu Prefecture.1993(5) He died on September 9th.
About 39,000 pups were born, including the cow used as a breeding mother cow, of which 2% to 5% became Hida beef.Among the offspring, "Hida Hakusei," "Hida Hakusei 3-85," and "Hirokei Fuku" are known as Hida beef breeding bulls.
Even nowspermHas been cryopreserved and used, but it relied too much on the Anfuku gene, which could lead to genetic problems.For this reason, the problem has been solved by guidance such as not performing mating with problems found by the results of genetic tests.
2008By (20)Gifu Prefectural Livestock Research Institute Hida Beef Research DepartmentIs of the Anfuku issuecloneFour cows were born.
Camouflage case
2003(15)Beef traceability method EnforcementWas done.As a result, the producer of the purchased beef will be able to obtain information on the production of beef produced in Gifu Prefecture.[4]You can now check with.As for the rating, a certificate was issued to the butcher shop, and the packing mainly supplied to consumers can be confirmed by the 3rd, 4th, and 5th grade stickers.[5]. But,Individual identification numberRating byInformation disclosureabout,"personal informationThe industry was reluctant.Then, a camouflage case such as illegal sticking of a grade sticker by a trader who noticed this information non-disclosure occurred.
2008(20)6,Gifu PrefectureYoro TownIt was discovered that the meat company "Maruaki" disguised low-grade Hida beef with a high-grade sticker, and disguised beef that did not meet the standards as Hida beef.[6],brandimageDecreased[7]..The founder of this company has a generation of Maruaki with annual sales of 100 billionYenHe was a well-known person in the meat industry as a meritorious person who raised the Hida beef brand to the whole of Japan.Whistle-blowingIn addition to disguising the grade of Hida beef, falsification of the date and mischiefhealthmanagement,豚 肉 OfCamouflageEtc. were revealed one after another and resigned as president.Next time2009(21) October,Gifu District CourtでImprisonment1 year and 6 monthsProbationConvicted of 4 years[8]..After the discovery of this incident, in Gifu prefecture, the meat quality grade can be searched from the individual identification number.Website[9]Was opened.Also,For butcher shops, etc.DNA testWe are trying to restore trust by conducting unannounced inspections frequently. .
2016(28) In February, 2 tons of meat was sold with a "Hida beef" sticker on beef that was not produced in Gifu prefecture.Toki CityGifu Prefecture issued a measure order to the butcher shop in Japan, and the Tokai Regional Agricultural Administration Bureau issued a correction recommendation based on the Traceability Law.[10].
footnote
References
Related item
外部 リンク