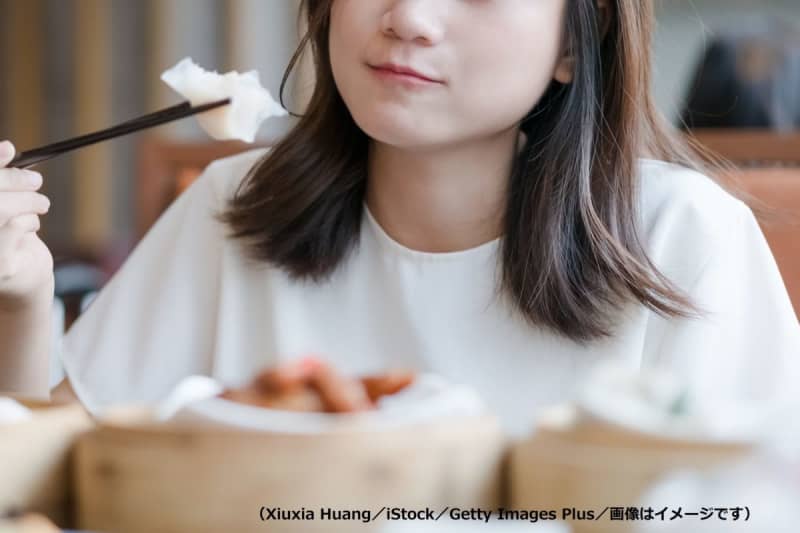 写真 
About 6% of the respondents on the internet answered "I think it is a violation of manners"
 
If you write the contents roughly
As for the spicy party episode, the chili paste (?) That was on the table at the Iekei Ramen shop. 
It's often pointed out that "I'm rude to the restaurant", but there is a possibility that people who are eating with me will be drawn away ... → Continue reading
 Shirabe
Shirabe is a big survey of the things that you care about! It is a news site. We will dig deep into the world's topics and interesting topics with our own research, and publish the results daily as articles.
---
Wikipedia related words
If there is no explanation, there is no corresponding item on Wikipedia.
Family ramen
Family ramen(Iekei Ramen) OrYokohama Family RamenWhat is (Yokohama Maekei Ramen)?1974Founding "Yoshimura family"(Kanagawa横 浜 市) Is the sourceRamenRich store group or similar to "Yoshimuraya"pig bones醤 油 ラ ー メ ンName that refers to the genre of[1][2].
Overview
Pork boneschicken carcassTaken fromsoup stockToSoy sauce"Pork bone soy sauce base" mixed with sauceSoup,thickChinese noodleとChicken oilToSpinach,roasted pork fillet,SeaweedConsists of toppings[3][4]..Generally, you can adjust the hardness of the noodles, the amount of oil, and the strength of the taste according to your taste.[2][3].
Originally from the YoshimurayaGoodwillAnd it was popularized by derived ramen shops,NameBecause there were many "~ house" (~ ya)HomeIt came to be called by the common name of system (Iekei)[1]..Some stores do not belong to the Yoshimuraya school and have been developed independently, and stores that follow the tradition of the "Ichiroku family" are also called "Ichi-kei".[5]..Furthermore, it has been a major player since the mid-2010s.Restaurant industryWorks completely independently of the Yoshimuraya and other family storesChain storeAre increasing and these are called "capital systems"[1].. Many of the "capital" storesCentral kitchenThe soup made in Japan is brought to each store to make ramen, and the taste is different from the individual stores that trace the lineage of the Yoshimura family, which offers fresh soup that can be made by constantly cooking a large amount of pork and chicken. Is said to be[1].
As of September 2013, there are about 9 stores that sell Iekei Ramen, mainly in Japan and Asia.[3]Among them, there are about 150 stores in Yokohama city (according to "Let's liven up the ramen in Kanagawa! Association". The exact number is unknown because the stores are changing rapidly.[6]).However, most of them are franchise chain stores based on "capital", and only a few stores follow the original "Yoshimuraya" style. On the contrary, in order to differentiate from "capital", the Yoshimuraya There are many independent shop owners who do not call themselves "~ house" while training at[2].
In the past, the three names of "Yoshimuraya", "Honmokuya", and "Rokkakuya" were called "Iekei Ramen Gosanke".[7].
History
Dawn
Primary boom

The rise of "capital" and "genreization" of family
Features
Name
Often written as "○○ house"[11].
noodles
Thick straight noodles.Has a unique chewy texture[12]..Shorter and stronger than other Chinese noodles[12]..At Iekei Ramen shops, noodle boxes with the name of the noodle shop are often piled up in the shop or in the shop, and you can know which noodle shop you are using from there.
originallyUdonNoodle factory. Produces about 1 noodles a day and wholesales to about 3 Iekei ramen shops nationwide[12]..I started making family noodles because I received a request when Yoshimura became independent.[12], It is said that it is only sold to stores that follow the flow of the Yoshimuraya, such as stores directly affiliated with the Yoshimuraya and stores that trained and became independent at the Yoshimuraya[12].
Ingredients
Leek,roasted pork fillet,Seaweed,Spinachand so on[3][11].
Hot water drain
The hot water drain of noodles is not a deep colander called "tebo", but a flat colander bent at a right angle and deformed.ColanderThere are many shops that do.It is said that it will take four to five years to drain the water from a family[14][15].
rice
In Iekei RamenriceThere are many customers who match it with.Therefore, some stores offer free rice.There are also shops that provide specific guidance on how to eat with ramen.[16].
Source
^ a b c d e Captain Ide (May 2017, 5). "The truth that is often overlooked in the "family" ramen boom". 東洋 経 済 オ ン ラ イ ン.

2017/5/20

Browse.
^ a b c Captain Ide (May 2019, 3). "Reasons why people from "Iekei Ramen" do not call themselves Iekei Ramen The brand has become popular due to the proliferation that is not booming". 東洋 経 済 オ ン ラ イ ン.

2020/9/29

Browse.
^ a b c d "Iekei Ramen Tonkotsu Soy Sauce Spreads Overseas"Yomiuri Shimbun April 2014, 4 Morning edition Kanagawa version 6 pages
^ [https://www.hamakei.com/column/140/ "The latest situation of Yokohama ramen, where the champion" Yoshimuraya "is a popular store and new business style stores are undergoing a unique evolution"]. Yokohama Keizai Shimbun(July 2007, 1)

^ "The whole picture of "Iekei", one of the most powerful ramen in the family, is revealed !? ~ The road to conquer all Iekei ramen shops in Yokohama Part XNUMX". Harepo.com (September 2013, 10).

2019/4/7

Browse.
^ Why did the prestigious "Rokkakuya" go bankrupt? Is there a match between "craftsmen vs. capital" in the entry of a major restaurant chain? (1/2 page) 2020/10/08 (viewed on July 2021, 7)
^ a b c d "Iekei Ramen 40 Years" General "Pour Your Soul"Yomiuri Shimbun April 2014, 4 Morning edition Kanagawa version 13 pages
^ a b ""Yoshimuraya", the headquarter of "family" ramen, and his disciples". nikkeibp / jp Business style (February 2003, 7). As of February 15, 2017オ リ ジ ナ ルMore archives.

2020/9/29

Browse.
^ Regular store-History of Ra Expo Shin-Yokohama Ramen Museum Official Website
^ a b "Yokohama Ramen-Nationwide local ramen". Shin-Yokohama Ramen Museum.

2016/6/20

Browse.
^ a b c d e

"Family Ramen 40 Years of Noodles for Yoshimura" Yomiuri Shimbun April 2014, 4 Morning edition Kanagawa version 27 pages

^ "Nagataya Noodle Factory" is a noodle factory specializing in raw Chinese noodles and ramen noodles of the Yokohama family.
^ Make Iekei Ramen at home @nifty Daily portal Z, August 2015, 4
Related item
外部 リンク