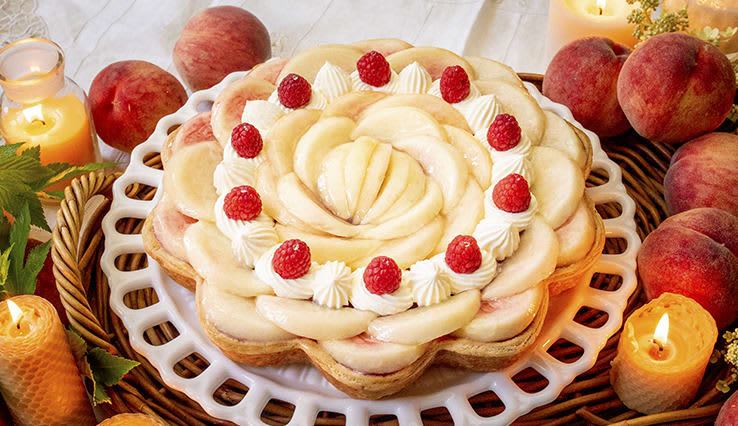 写真 
There seems to be a limited sale tart at Kirfebon only on July 7th!
 
If you write the contents roughly
A candle night cake with a cute design with plenty of Sato Nishiki on it. 
Hello, it's Eat map Sendai.Fashionable stores and tarts that use plenty of seasonal fruits are very popular ... → Continue reading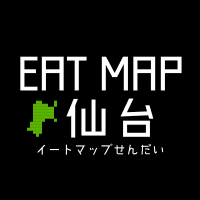 Eat Map Sendai
Eat Map Sendai provides various information such as event information, gourmet information, new store information, restaurant reviews, etc. in Miyagi prefecture.We are always looking for information from everyone.
---
Wikipedia related words
If there is no explanation, there is no corresponding item on Wikipedia.
Cherry
CherryorCherry(Otou) isRosaceaeCherry blossomOf the subgenus PlumFruit treeOf the sweet cherry (sweet cherry)fruit..edible.
Overview
Trees are sometimes called cherry peaches and fruits are sometimes called cherries.Producers often call them cherries, and those that have been commercialized and lined up in stores are called cherries.CherryCherry BlossomsThe "no" of "Sakura no Bo", which means the fruit ofSound-repellent flightsIt is believed that the end of the word has become a short vowel.
In fact, the cherry blossoms, which are varieties that appreciate flowers, do not grow large.There are two types of fruit trees, sweet cherry, of Oriental descent and European descent, and most of them cultivated in Japan are of European descent.The number of varieties is very large and is said to exceed 1,000.
The fruits are often rounded red fruits, insideseedThere is oneDrupeIt is classified into the category.Depending on the variety, yellowish white orgrape OfKyohoSome are reddish-black and purplish.It is the fruits of sweet cherries that are eaten raw, and cherries that are eaten in Japan also belong to this category.Others For cooking, the fruits of cherry blossoms, which have a strong acidity, are used.
Most sweet cherriesSelf-incompatibilityThere is another housePollinationis required.At a minimum, self-incompatibility genotype (S genotype) must be different for pollination, and not all different varieties are acceptable.There are very few varieties that bear fruit on their own.On the other hand, all varieties of acid fruit cherries are self-compatible.
Generally, it is the "taste of early summer", and the cherries and cherry fruits areSummer: OfSeason wordsHowever, in recent years温室By cultivation1Early shipments are also being made.New YearIn the first shipment of, it is packed in 30 grams containing about 300 grains for gifts and traded for about 3 to 5 yen.Red jewelSometimes called.
Also, the arcade game "Pac-ManThis is also the first fruit target of ".
History
Cherries have been eaten since prehistoric times.Sweet cherry(Sweet cherry peach,Prunus avium) Is(I.e.It grew wild from the north to the western part of Europe.Another speciesSour cherry(Acid cherry peach,Prunus) Is from western AsiaトルコAround.
Estimate of origin is1st century OfAncient romeNaturalistPliniusIs a bookNatural historyBased on the explanation written in[1]..According to this, the consul of ancient RomeLucullus Third Mithridatic WarでBlack SeaKerasos on the South Bank (nowトルコGiresun (Giresun) ) When he was stationed nearby, he found a cherry tree and brought it back to Rome.Cherry tree belongsSubgenus CerasusScientific nameCerasusIs the Latin notation for Kerasos.On the contrary, it is possible that the town was named after the cherries.[2].
However, in the UKBronze AgeBecause the seeds of cherries have been excavated[3],19st centurySwiss botanist Alphonse de Candre (en) Hypotheses that Lucullus brought back from the Caucasus a cultivar of sweet cherry.[4].
These two varieties are from the Black Sea coastEuropeIntroduced to countries, especiallyThe United Kingdom-France-GermanyPopularized in.The name isNormanBecame a cherise byEnglandBecame a sherryEnglishIt is said that it became the cherry of[2].16st centuryIt began to be cultivated in earnest from around17st centuryWas passed on to the Americas.
on the other hand,ChugokuFor a long timeNorth China-Central ChinaCentered onPrunus pseudocerasu(Shinano Mizakura, Chinese cherries, Prunus pseudocerasus).One person is called peach-containing because it is eaten in the mouth.[5],漢Compiled in the era ofTributeIn the article of the middle summer (May of the lunar calendar) of "Monthly Ordinance"[6]There is a description.Edo PeriodToclearからJapanWas told toWest JapanSlightly cultivated in[7]..The material is used for furniture, sculpture, etc.Also known as warm cherry blossoms. The name "cherry" came from China.
The sweet cherry was introduced to JapanMeijiIn the early daysGermanyperson'sGartonelByHokkaidoIt is said that it started when it was planted in[7]..After that, HokkaidoYamagataBeginning withTohoku regionIt spread to, and improvements were made in various places.
Variety
Mainly of cherriesUnited States West CoastWhat you can get withAmerican cherryCalled.
Early species
Takasago

Native to the United States.The harvest time is mid-June.The original name is Rockport Picaro.It is cultivated as a pollinated tree.

Jaboray

Native to France.It has a strong acidity and a low sugar content.jam,Fruit wineFor processing such as.

Sayaka Beni

A variety cultivated by crossing Sato Nishiki and Seneca (a variety cultivated at the New York State Agricultural Experiment Station in 54) at the Yamagata Prefectural Horticultural Experiment Station in 1924.The variety was registered in 3.It is also used for processing jams and wine.

Kanatsu Nishiki

A hybrid of "Sato Nishiki" and "Takasago".

Masamitsu Nishiki

FukushimaDate CityMr. Masamitsu Sato discovered and nurtured the natural hybrid seedlings of "Kokanishiki".The variety was registered1987(63).Registration is done by Fukushima Tenkaen Co., Ltd.

sunrise

Kai Ruby

It is an original variety of Yamanashi prefecture, and was born by crossing "Red Temari" and "Toyonishiki", a very early variety. New very early varieties just registered in 2015[8].
Middle species
Nishiki Sato

The most produced variety in Japan.1912(TaishoIt took 16 years from the first year) to cross Napoleon and Topaz.The name is Yamagata Prefecture, which was bred and cultivated.Higashine CityIn honor of1928(ShowaIt was named in 3 years).

Hokumitsu (sluice gate)

In the Meiji eraHokkaidoOtaruIt was discovered as an accidental seedling on a farm in Japan.Initially, it was named "Fujino" from the name of the farmer, but later it was named "Hokumitsu".

Evening red brocade
Late species
Napoleon

Varieties cultivated in various European countries.Name isNapoleon BonaparteIt is said that it was named by the King of Belgium after his death.The harvest time is late June.It is often cultivated together as a pollinated tree of Sato Nishiki.Ripe fruits are a favorite and very tasty.Overseas, it is called by the name of Royal Anne.

Beni Shuho

The harvest time is early July.It is a very excellent variety with large fruits and high sugar content and abundant fertility.Mating with Sato Nishiki as the seed parent and Tenka Nishiki as the pollen parent.1991The variety was registered in[9].

Beni Yutaka

A variety cultivated by crossing BIC and Sato Nishiki in 1980 at the Yamagata Prefectural Horticultural Experiment Station. The variety was registered in 2000.The fruits are extremely large, hard and have a long shelf life.The sugar content is 20 degrees or more and it is sweet, and there is a lot of fruit juice.

Amaka Nishiki

A variety grown from accidental seedlings discovered in 1960.The fruit has a very long shelf life and the flesh is hard. Named in 1965[10].

Red Temari

Nanyo

The harvest time is early July. (From the middle of Hokkaido) Large fruits with a heart-shaped cross section and excellent taste.It blooms well with other varieties and is widely produced in Hokkaido, where the pollination environment is suitable.

General Nishiki

Mt. Gassan Nishiki
Production area
世界
World production of cherries in 2005 was 1,900KiloTIs.Its mainCountry of originAnd the production ratio is as follows[12].
Japan
Yamagata Prefecture accounts for 7% of the national harvest as a cherry producing area (Yamagata Prefecture among them).Higashine CityIs the largest producer in Japan), followed by Hokkaido, Aomori, and Yamanashi prefectures, which produce more than 9% of the national total, but according to the 2014 statistical data, Akita prefecture, Fukushima prefecture, etc. Annual production of 100 tons or more in Gunma and Nagano prefectures, and other small-scale production areas are scattered, and harvest records are achieved in more than 20 prefectures.As of the materials released in 2016, the only prefectures that collect annual statistics are Yamagata and Hokkaido. Until 2010, Aomori prefecture and from 2006 to 2010, Yamanashi prefecture also released statistics.
Sato Nishiki
Takasago
Cherry total
Yield
share
Yield
share
Yield
share
Yamagata
12,100 t
78%
261 t
33%
14,900 t
72%
Aomori
1,140 t
7%
5 t
1%
1,630 t
8%
Yamanashi
752 t
5%
448 t
57%
1,350 t
6%
National total
15,500 t
783 t
20,800 t
(Source:Ministry of AgricultureStatistics Department: Agriculture, Forestry and Fisheries Statistical Data 2006 version) * However, the 2006 version does not include prefectures of biennial statistics.
Main production area
Processed goods
In fact, it is used for food.Special equipment for extracting seeds from fruits is also on sale.
As a processed product, the fruitsugarPickled (or pickled in syrup) to remove waterDrain cherryThere is.Western confectioneryUsed for.Apart from thatDried cherryThere is also.
canningThe syrup-pickled ones sold atMelon Soda-Honey bean-Cold wheat-Apricot tofuIt may be used as a topping or a lunch box.
symbol
Music about cherries
footnote
^ Plinius Natural history Book XV Section XXX.
^ a b Edited "World map of food" 文藝 春秋〈Bunshun new book>, 2004, page 141.ISBN 4-16-660378-7.

^ Huxley, A., ed. (1992). New RHS Dictionary of Gardening. Macmillan ISBN-0 333-47494-5.
^ Candolle, A. de (1882). Origine des plantes cultivées. Geneva.
^ Yoshimitsu Kano, Chiharu Suzuki, "Research on Yasushi, Part 2 Shaki Hen (XNUMX)"Bulletin of Faculty of Humanities, Ibaraki University" Humanities and Communication Department Vol.1 p.178-194,hdl:10109/427
^ a b "Cherry --Refreshing taste of the rainy season (PDF)". University of TsukubaStudent Affairs Department. P. 11 (2006). As of June 2012, 6オ リ ジ ナ ルMore archives.

2008/8/16

Browse.
^ "<Heisei-Reiwa, connecting to the next generation> Evolved from red jewels". Hebei Shimpo Online News / ONLINE NEWS(July 2019, 5)

2019/8/6

Browse.

^ Digital Daijisen Plus. "Amaka Nishiki"(Japanese). Koto bank.

2021/1/3

Browse.
^ Mt. Gassan Nishiki, a variety of yellow cherries --Seasonal ingredients encyclopedia HP
^ Asociacion de Exportadores de Chile AG World Sweet Cherry Review 2006 Edition (PDF 898K)
^ Mitaka, the town where Dazai livedMitaka City Retrieved February 2020, 2 (Reference: Hidezumi Katsura)
Related item