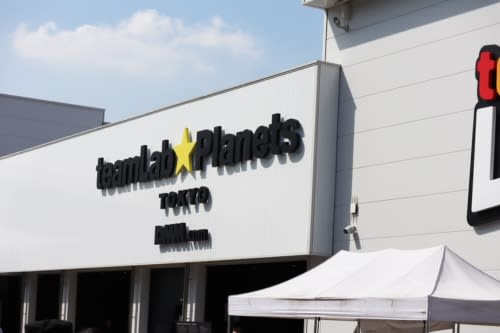 写真 
TeamLab's new facility is born! I have infiltrated the fusion space of "art x food"
 
If you write the contents roughly
Rose water is carbonated and turns into a refreshing soup that you have never tasted before. 
What kind of experience can you have when you hear the rumor that you can eat ramen in that art space ...!? → Continue reading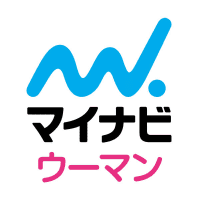 My Navi Woman
"My Navi Woman" is a comprehensive female site operated by My Navi Co., Ltd. We provide information on working women's romance and trends, as well as tips for solving the problems of life, such as marriage, pregnancy and childbirth, which are unique to women. It is a medium that provides working women with various forms of happiness and navigates changes that take a step forward.
---
Wikipedia related words
If there is no explanation, there is no corresponding item on Wikipedia.

Rose water
Rose water(Rose water(Dismembered, Shobisui[1]),Rose water) Is the petals of rosesSteam distillationMade byHydrosolMinutes.This liquid is nowperfumeUsed forEssential oil OfRose oilWhen manufacturingBy-productMade as.As an applicationEurope,AsiaIn addition to being used for religion in variousCosmetics,Medicine, Food and drink, used for adding fragrance.
(I.e.,India,Indian subcontinentIn countries such as GulabPersianIt is called Gul (rose) + Ab (water)).
History
Since ancient times, roses have been used pharmaceutically, nutritionally, and as a raw material for cosmetics. The Ancient GreekMan,Ancient romeMan,PhoenicianPeople considered the vast public rose garden to be as important as cultivated land such as orchards and wheat fields.[2].
Cultivation of flowers as a fragrance raw materialThirst morningPersia (Persia(I.e.(Old name of) goes back to[3]..Rose water is produced as a by-product together with rose oil in the process of steam distillation used to produce rose oil for fragrance.[4], Locally known as golāb in Persia and zoulápin in Byzantine Greece[5].
Although steam distillation is believed to be the first process developed in the Sassanid Persia[6], A Persian chemist through the Middle AgesAl Lazy(865-925) orIbn SweenerDue to the improvement and establishment of steam distillation technology due to (980-1037) etc.[7][8], More efficient and economical production of fragrances (including rose water as a by-product) has become possible[9].
Use
edible
Rose water has a very unique flavor and is a Persian and Middle Eastern dish, especiallyTurkish delight,nougat,(English edition),BaklavaIt is often used for sweets such as.In Iran, it is added in small amounts to sweets such as tea, ice cream and cookies.In the Arab world, Pakistan, India, flavored milk, andRice puddingUsed in dairy-based dishes such as.It can also be added to sweet drinks other than black tea.Rose water is used in cookingRed wineEtc.alcoholIs religiousHalalIt is often used as an alternative because it is forbidden as.Premier LeagueIt is,MuslimWhen rewarding playersChampagneOffers rose water-based drinks instead of[10]..Also in car racingF1But,Bahrain GP-Abu Dhabi GPWhen holding in the Islamic worldChampagne fightUse rose water[11].
MarzipanHas long been seasoned with rose water.Originally marzipan came from the Middle East and was in the Middle AgesWestern EuropeIntroduced to.It is still served as an after-dinner snack[12].
Historical syriaIn rural areas, what is divided by hot water is called white coffee (Kafwe Bider).[13]..Generally in the Middle EastlemonadeRose water is also added to milk and milk.Tap waterIt is often added to water to hide the unpleasant odor and flavor contained in.
Rose syrup is made by adding sugar to rose water.
Cosmetics / pharmaceuticals
Medieval European dietSo it was used to clean the table and hands at the feast[14].
Rose water is a component that is also contained in perfume.In addition, rose water topical medicine may be used as a moisturizing lotion.Cold creamMay be used in cosmetics such as.Especially during the winter, some people in India spray on their faces for moisturizing and scenting.It is often sprinkled on Indian weddings.It is also used as a lotion in the historical Syria region.
Religious use
Rose waterキ リ ス ト 教,Islam,Hinduism,ZoroastrianismIt is used as a perfume in religious ceremonies such as.
In Islam,MeccaIt is inKaabaWhen cleaningZamzam FountainI'm using rose water mixed with water[15]. Also,funeralでburialWhen doing so, it is customary to sprinkle it in the hole in the tomb before inserting the casket.
Christianity, especiallyEastern Orthodox ChurchIs regarded as important.Good FridayRose water in the evening(English edition)(A cloth embroidered with Christ taken down from the cross) and a ritual to sprinkle on the believers.In some churches, in addition to holy waterIconEtc. may be washed.
Baha'iSo the most holy book (Kitab-i-Aqdas (Kitab-i-Aqdas)en) 1:76) orders the congregation to use rose water.
ingredient
Rose water obtained by traditional steam distillation from calyx and petals in central Iran,Gas Chromatography-Mass SpectrometryAnalyzed in.
mainlyCitronellol,Nonadecane,Geraniol,Phenethyl alcohol, And henicosane, 9-nonadecen, Eikosan,Linalool, Citronellyl acetate, Methyl eugenol,Heptadecane,Pentadecane, Docosane,Nerol, Diotic,Octadecane, Pentacosane and other polyhydric alcohols.Phenethyl alcohol causes the typical odor of rose water, but it is not always found in rose water products.[16].
Mainly made area
(I.e. --The largest production area in the Middle East[17]..Also, Ghamsar's highest quality rose water is sent twice a year to wash Kaaba in Mecca.[18][19].. In the official announcement of Iran in 2015, "Iran's annual production of rose water is about 26,000 tons, which is the highest in the world."[20].
モロッコ ――The rose festival is famous for being a major producer of roses and rose products.
Lebanon en: Kasarnaba
Turkey Isparta --Gulbirlik
footnote