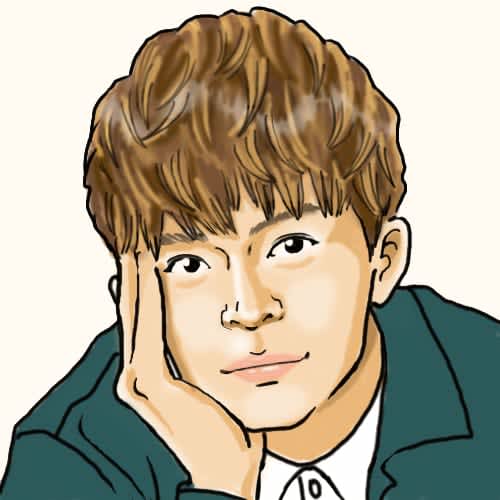 Photo King & Prince Yuta Kishi Illustration / Yu Ayaga (C) Maijitsu 
"VS Damashii" King & Prince Yuta Kishi's dumpling making "crazy" "too scary"
 
If you write the contents roughly
Michopa, Kayoko Okubo, Kishi, Shunsuke Kazama, and "Sexy Zone" Shori Sato will face each other in cooking. 
Yuta Kishi of "King & Prince" will appear in "VS Damashii" (Fuji TV series) broadcast on October 10th.Cooking ... → Continue reading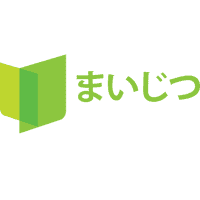 Serious
Maijitsu is a web media that introduces a little behind-the-scenes information about the entertainment world, hidden faces of celebrities, and crying and laughable stories on the Internet as "a little nice story" "actually a ○○ story".
It publishes about 10 articles every day, and is mainly supported by men and women in their 30s and 40s who are concerned about rumors of entertainers!
---
Wikipedia related words
If there is no explanation, there is no corresponding item on Wikipedia.

Kayoko Okubo
Kayoko Okubo(Okubo Kayoko,1971 〈Showa46 years>May 5 -) isJapan Ofcomedian,actress,chairperson.. Comedy combination "OasisMembers.My partner isYasuko Mitsuura.AichiTaharaI'm fromProduction rickshawBelongs.
history
AichiAtsumi-gunTawaramachi (currentlyTaharaI'm fromTahara Town Tahara Chubu Elementary School[1],Tahara Municipal Tahara Junior High School,Aichi Prefectural Seisho High School,Faculty of Letters, Chiba UniversityGraduated from the Department of Literature[2].
1990 , Was a childhood friend of the same school from elementary school to high school (same class only for 3 years of high school)Yasuko MitsuuraIn a comedy circle, "Oasis",1992 Made a major debut.
1992 Broadcasting started in AprilNew wave』Appeared.However, after the performers of "New Wave" are finished, "Tokuburi"Mitsuura is a laughable ugly, but Okubo is a laughable ugly" while being selected as a regular performer.[3]For that reason, only Mitsuura will appear regularly from Oashiz.
While Mitsuura also appeared in the successor program of "Tobukusuri", the work of Okubo's entertainment world decreased sharply, and while performing solo live performances in combination, sales and stage performances.OLTurn into.[4]
After that, he spent a bad time as a talent, but in 2000 Mitsuura appeared alone.Mecha2Cool!], As a new regular, "Mitsuura's partner and now OL" is on sale.As a result, while selling two bundles of straw shoes[5], It was decided to return to the program that continues to flow from "New Wave".
TV work continues to be mostly "Mecha-Mecha", but since the mid-2000s, "Mecha-Mecha"Cream Nantoka], Etc., and in addition to Mitsuura and the combination, the number of offers for independent work will increase.
After that, he appeared on many TV programs.Not only does he appear on variety shows as a comedy talent, but he is also supported as a cultural figure who can say the true intentions of women in their 40s, and is also active as a commentator on information programs.AlonetheaterThe activity is also continuing, and he has appeared on the stage as a member of the theater company Tomorrow's illustrated book.Aside from performing arts activities, he continued to work as an office lady and worked for 2 years as a telephone number to accept complaints about 14 days a week, but confessed that he retired in August 2010 in "Mecha-Mecha Ike" broadcast on November 8 of the same year. is doing.The reason for his retirement is that when he tried to go to the trash area of ​​the condominium, he was so tired that he unconsciously went out of the condominium with the trash.
person
Special skill isplot..He has two levels of skill in Zhusuan and has runner-up in the local Zhusuan tournament.
Has 5 dan calligraphy as a qualification.
I've loved comedy more than my partner Mitsuura since I was a student, especiallyBeat takeshiI liked it and recorded the radio every week.
Mizonokuchi OfBell system 24At OL (Call center) Was doing[6].
Selected as No. 2013 in the most breakthrough talent in 1[7].
BaseballChunichi DragonsIt is a fan of.
"Paco beautyI have a dog called "chan" (I decided to keep a dog in the planning of the program, and the name comes from the bottom story).
The eighteenth song in karaoke isChiemi Horiof"Twilight mood'[8]And when singing in a variety show, he sings this song.In addition, he played a co-star with Hori on the FNS 2015-hour TV broadcast in 27.[9].
2015'sFNS 27-hour TV], I challenged the 88km marathon and completed the race.
Appearance
Appearance in the combinationOashiz # AppearanceSee.
tv set
Current regular program
Semi-regular program
Irregular appearance program
Variety shows that appeared in the past
regular
Okubo x Torii x Britney 3P(October 2010, 7-March 3, 2010,TOKYO MX)
Punishment of female announcer(October 2012, 7-August 16, 2014, TBS)- MC
Dunk→Dunkbo/Aya(April 2013, 4-March 4, 2014, TV Asahi)- MC
"Hyakunin Isshu in Love" (December 2015-January 12 (2016 times in total),NHK E Tele)[11]
SKE48 Shrimp Friday Night(October 2013, 10-December 4, NTV)- MC
Okubo Night(October 2013, 4-August 20, 2014, TBS)- MC
SKE48 Shrimp show!(October 2014, 7-December 14, NTV)- MC
Margarin Bank(July 2014, 8-September 20, 12,TOKYO MX-BS11) - General manager(MC)
SKE48 Shrimp Calcho!(October 2014, 10-March 11, 2015, NTV)- MC
Okubonbon(October 2014, 4-August 25, 2015, TBS)- MC
Ippuku!(April 2014, 4-March 4, 2015, TBS)-Friday Regular
Incandescent live vivid(October 2015, 3-March 30, 2016,TBS TV) --Monday regular[12]
○ Monday ○ Day Kayoko Okubo(July 2015, 8-December 10, CBC TV)
(October 2016, 10-March 1, 2016,Fuji Television Network, Inc)-Regular
Kayoko's Room-Game Conference at Midnight-(April 2016-March 10, Fuji TV)-Regular
Tabizukin-chan ~ All Japan Hoho ~ n Girls' Association ~(April 2013, 4-March 7, 2018, CBC TV)- MC
(Fuji TV) --Panelers
Let's meet at 7 o'clock face-to-face variety(TBS TV) --Panelers
Semi-regular program
Irregular appearance program
Plump hot springs ~ 10 rabbits that chubby comedians want to do ~ (WAKO production, each station after December 2012 (broadcast on January 12, 2013 on TOKYO MX))
One character of mine (produced by Muscle Lol)
A gentle person can solve the quiz(Fuji Television Network, Inc)
It was your thanks to the Tunnels(Fuji Television Network, Inc)
Cream Nantoka(TV Asahi)-"Bincan Championship" family
London Hearts(TV Asahi)-"Rating female entertainers" members, sports test, etc.
This is Gadarkanaru Taka's DERU Toko editorial department(BS-i)-Rookie editorial staff
Shiru Shiru Mi Shiru-Shiru Shiru Mi Shiru's Day(TV Asahi) --VTR appearance
Izakaya that is difficult to enter the world(2014-2018,NHK BS Premium)-MC
Tamori Club(TV Asahi)-Irregular appearance
Ariyoshi reflection meeting(April 2013-September 4,Nippon TV) --As a panelist, in principle,Tomochi-Rino SashiharaAppeared in turn
Drama
The man closest to heaven~ Teacher Edition ~ Episode 6 (May 2001, 5,TBS) --The role of the partner
Mobile Investigator 7(2008-2009, TV TOKYO)-As the manager of the anchor shop

Keitai Investigator 7 Midnight Selection (2008, TV TOKYO)

Weekly Yoko Maki Episode 5 "Tiger Tiger Tiger" (April 2008, 4, TV TOKYO) --Reina
Drama 10"Divorce living together(May 2010, 5-June, NHK General TV)-Shizuka Ogasawara
Thursday drama"Hagane no woman season2(April 2011-June, TV Asahi)-Kazuya Sakai's mother role
Monday golden"Relics organizer Aiko Tanizaki II(February 2011, 5,MBS・ TBS co-production) --Yumi Nakazono / Misaki Fujiwara
Soil dora"The man who was mistakenEpisode 4 (May 2013, 5,Fuji Television Network, Inc) --The role of Chiho Sumiyoshi
Three shopping that makes you happy "Woman who bought" Like "" (June 3, 2013, Kansai TV) - starring・ Kanako Horiuchi
Continuous tv novel"Ama-chanEpisode 73 (May 2013, 6,NHK) --The role of a woman in an apartment
Due by March 9th"SUMMER NUDEEpisode 7 (August 2013, 8, Fuji TV) --Yukiko
Friday night drama"Urban Legend Woman Part2(October 2013-December, TV Asahi) -Junko Takada
A strange story '14 Autumn Special Edition "Woman Who Can't Be Abandoned" (October 2014, 10, Fuji TV)
Friday 8pm drama"Three old men 2-A ally of justice, again !!-Episode 3 (May 2015, 5, TV TOKYO) --Michiko Nakazawa
Boymen New Century Festival Warrior Wasshoider(April 2018-June, CBC)-Koyuki Minami
Emergency interrogation room 3rd SEASON Episode 7 (May 2019, 5, TV Asahi) -As Chie Bansa[13]
Sunday Prime "Metropolitan Police Department, Chief of Investigation DepartmentSpecial 7 (December 2019, 12, TV Asahi) --Kayo Miyazawa[14]
Kasouken Woman season20 Episode 1 (October 2020, 10, TV Asahi) --Ruri Hoshino[15]
Other TV programs
Great chase! Continuation of that news(December 2010, 3,Kansai TV)-Reporter
24-hour TV "Love Saves the Earth"(November 2013, 8, NTV)
The 64th NHK Red and White Singing Battle(July 2013, 12, NHK General)
Hello from Studio Park(January 2014, 1, NHK)
NHK Nagoya Broadcasting Station60 years since the start of TV broadcasting "Kanshakanreki Nagoya Special Live" (March 2014, 3, NHK Nagoya Broadcasting Station)- MC
AKB48 6th Selection General Election Live Broadcast SP (June 2014, 6, Fuji TV) --Studio Guest
Masterpiece treasure music festival(April 2019, 4, Fuji TV) -Treasure Presenter
CM
radio
Current appearance program
regular
Programs that have appeared in the past
regular
movies
Stupid Blossom!Idiot bath (2003, P-kraft)
Hatred Matsuko's life(2006,Toho) --Okano's wife role
Kurosawa movie(2010,Phantom film)

Kurosawa Movie 2011 There is a love that cannot be laughed at (2011)

My mother's note(2012, Shochiku) --Female salary
LOVE Masao you go!(2012,Shochiku) --Tae Murakami
Dark Gold Ushijima-kun Part2(2014,S ・ D ・ P) --Minako Satonaka
Charlie Mordekai The secret of a splendid masterpiece(2015,KADOKAWA) --Georgina Clamp (Olivia Mann) Role (dubbing in Japanese)
Cat gathering house(2017,AMG Entertainment) --Megumi Saruwatari[30]
Love x Doc(2018) -Chinese Hosoya[31]
(2020, BANDAI NAMCO Arts) --Azuma
Asahi liar on the beach(2021,)-Mariko Tanaka[32]
インターネット
Music video
CHERRY LYDER"It will be longer than Kirin's neck." (Victor Entertainment)
Lee Te-Gang "Over and Over" (Avex)
Video work
DVD
Okubo x Torii x Britney 3P (Three Pieces) VOL.1-4 <End> (2010-2011, Toei)
Kayoko Okubo Theater Company "Muramusume" (2011,Aniplex)
book
Single Author
I am a sober woman (April 2010, Daiwa Shuppan)
Beauty's Taste (May 2014, Tokuma Shoten)
Co-author
Unskilled Friendship (Co-authored with Yasuko Mitsuura) (November 2006, Gentosha) Paperback in 11.
Related item
footnote
外部 リンク