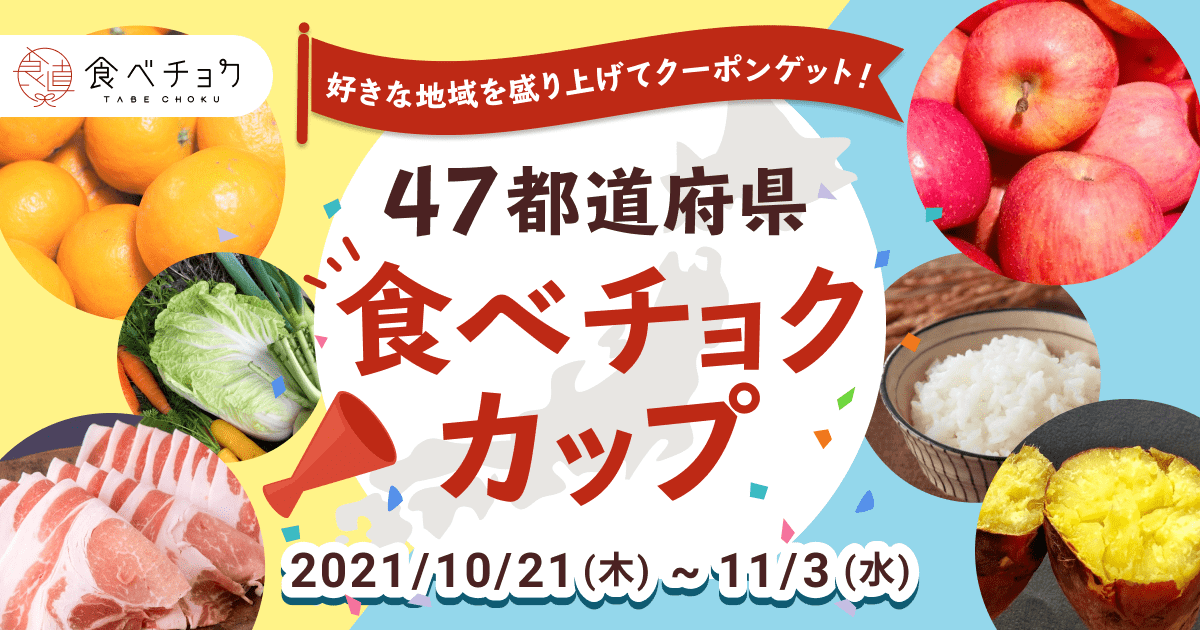 【Ended! ] [First held] 47 prefectures eating chok cup | eating chok
I think everyone has one recommended area, such as their hometown or an area with memories!
And when it gets noticed, it makes me feel a little happy ...!
This time, we will hold a plan to liven up such a recommended area 👌
🗾 47 What is a prefectural eating chok cup?
Producers compete for points awarded based on the number of orders in each of 47 prefectures 👑
Special gifts are available for prefectures with final rankings from 1st to 15th, so producers aiming to win may be making great deals ...! ?? 👀
We will announce the ranking as of November 11st! !! (Ranking from October 1st to 10st)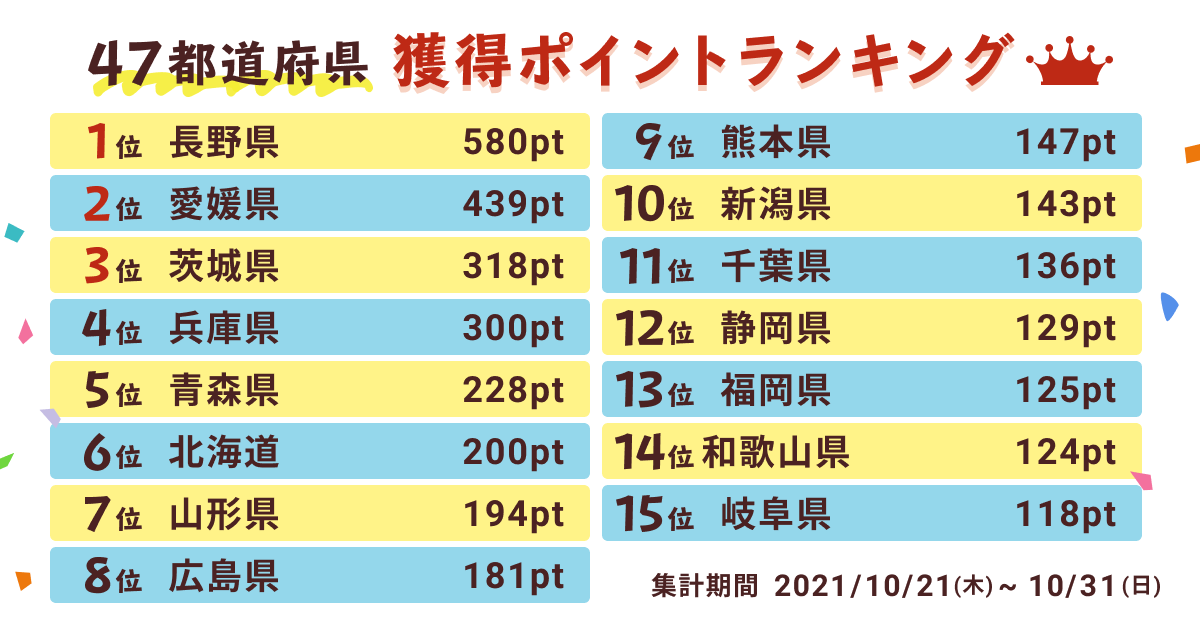 🎫 Get coupons to liven up the recommended area
By lottery from the posts containing the hashtags "#eat chok" and "#prefecture" on Twitter,500 yen off couponWill be presented to 10 people!
Liven up your favorite area on Twitter 🙌
Example)
We support Kochi prefecture, where we are from!Yuzu and delicious bonito are available!I bought ginger and cheered on it 🥰 #Eating chok #Kochi prefecture
Recommended information
👀
Producers aiming to win the Eating Chok Cup will introduce specially exhibited products for this project 😋
 
You may find a product that is a little better than usual ... ✨
Click here for recommended products
About products for each prefecture
👨🌾
You can check the ingredients for each prefecture by the following methods!
◇ ◆ ◇ ◆ ◇ ◆
・ Web version
Click "Find Product / Producer" at the top of the site to see the place of origin
→See more in detail in the "Eat Choku" recommended article where selected vegetables arrive directly from producer