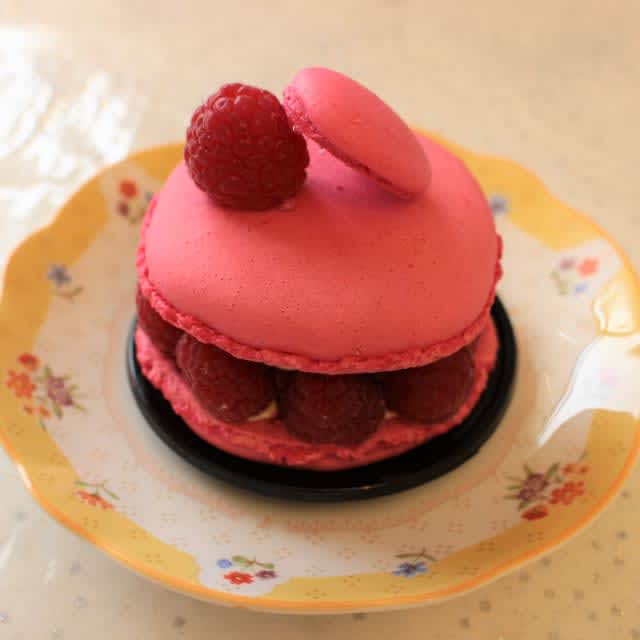 Photo (C) PIXTA
The representative from Japan is that sweet!Thorough commentary on the "sweets of the world" that appeared in the new movie "Notting Hill Pastry Shop"!
 
If you write the contents roughly
In addition, "Pierre Hermé", which made Ispahan, also sells chocolate-coated orange sweets called "Orangette". 
Recently, it has become possible to easily purchase various sweets, but there are still unknown sweets in the world ... → Continue reading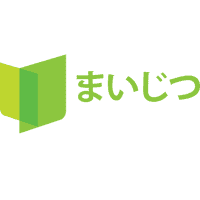 Serious
Maijitsu is a web media that introduces a little behind-the-scenes information about the entertainment world, hidden faces of celebrities, and crying and laughable stories on the Internet as "a little nice story" "actually a ○○ story".
It publishes about 10 articles every day, and is mainly supported by men and women in their 30s and 40s who are concerned about rumors of entertainers!
---
Wikipedia related words
If there is no explanation, there is no corresponding item on Wikipedia.
List of species of the genus Rose
In this section, List of species of the genus RoseI will explain about.There are various theories about the number of species of the genus Rose, and while some species are so similar that they can be regarded as variants of one species, some species of the same species are so different that they seem to be different species.It is estimated that there are at least 360 species of Rose[1].
Subgenus or node
The genus Rose is divided into four subgenus.
Subgenus Frutemia Hulthemia(Old nameSimplicifoliaeMeans monoplane)-Inhabiting Southwest Asia (R. persica)R. berberifolia (Syn. R. persica there. berberifolia) Applies.Both are rare in the genus Rose, not compound leaves托 葉It is a species that does not have.
Subgenus Hesperodes Hesperrhodos(Scientific name means Western rose in Greek) --As a species belonging to this subgenusとInhabit the southwestern part of the North American continent.
Rosa hirtula subgenus (Platyrhodon ) --Sanshobara inhabiting East Asia (R. roxburghii) Only.
Subgenus rose RoseAll rose species other than the above are applicable and are further divided into 11 sections.

Lady Banks' rose Banksianae – A rose of Chinese origin with white or yellow flowers.
Kakayanbara section Bracteatae – There are three species, two of which live in China and the other one in India.
Dog rose section Caninae – Roses native to Asia / Europe and North Africa with pink or white flowers
Carolina section Carolinae – Roses with white, pink or lighter pink flowers,North AmericaInhabits the whole area
Koshinbara section Chinensis – White, pink, yellow, red or these colored mottled flowering roses inhabiting China and Myanmar
Gallicanae Gallicanae -Pink or crimson roses that live from West Asia to Europe
Gymnocarpae – A knot made to distinguish it from rose hips.this house,Inhabits the western part of North America, while other species inhabit East Asia.
Rosa laevigata section Laevigatae – Inhabits China.
Pimpinellifoliae – White, pink, bright yellow or mottled flowering roses of these colors inhabiting Asia and Europe
Hamanasu section or Kinna momea section Rose (syn. sect. Cinnamomeae) -White, pink, light purple, red-purple or red-flowering species, distributed all over the world except North Africa.
Neubara section Synstylae – Among the roses distributed all over the world, those with white, pink or red flowers
Main species
Abyssinian Rose Rosa abyssinica
Prickly wild rose Rosa acicularis
Rosa Albaen: Rosa × alba (There are various theories such as Rosa Galica and Rosa Kanina as mating parents.)
Rosa alexandrae
Rosa Anemone Flora en: Rosa anemoniflora
Rosa alkansana en: Rosa arkansana (As a synonymR. pratincola, R. suffultaThere is)
Rosa Alwensis Rosa arvensis
Lady Banks' rose Rosa banksiae (There are many horticultural species such as Rosa, Banksia, and Lutea, which are double-flowered yellow costus)
Rosa Beggeriana Rosa beggeriana
Rosa Berberifolia R. berberifolia – (As a synonym, R. persica there. berberifoliaThere is)
Rosa branda en: Rosa blanda
Kakayanbara Rosa bracteata
Pygmy rose en: Rosa bridgesii
Rosa moschata – (As a synonym, Rosa Brunony (Rosa brunonii).Also known as Himalayan Musk Rose)
Rosa California Rosa californica
Dog rose Rosa canina
Rosa Carolina fr: Rosa carolina
Rosa Kentifolia Cristata Rosa centifolia cristata (Also known as Chapo de Napoleon)
Kentifolia Rose Rosa × centifolia (It is said to have multiple parents such as Rosa fedtschenkoana, dog rose, and rosa galica)
Rosa Kinensis Rosa chinensis (There are other names such as China Rose)

Rosa Kinensis Spontanea Rosa chinensis var. Spontanea --Wild species

Rosa Clinophila Rosa clinophylla (As a synonymR. involucrataThere is)
Rosa Colliana Rosa × coryana (Mating parents are Rosa Macrophila and Rosa roxburghii)
Rosa Corymb rose Rosa corymbifera(As a synonymRosa dumetorumThere is)
Rosa Kimosa en: Rosa cymosa
Rosa × damascena (Also known as Damask rose. The parent is Rosa Fedchenkoana and a mixed species of Rosa Galica and Rosa Moscata.)
Yamaha Manashi Rosa davurica
Rosa Davidy en: Rosa davidii
Rosa Dumaris en: Rosa du malis(Sometimes used as a synonym for dog roses)
Rosa Ekae fr: Rosa ecae (Syn. R. xanthina there. ecae)
Rosa Egranteria Rosa eglanteria (と Rosa Fetida (See also)
Rosa fedtschenkoana en: Rosa fedtschenkoana
Rosa Filipes en: Rosa filipes
Rosa Fetida Rosa foetida(As a synonym R. lutea).

Austrian Copper Rosa foetida var.'Bicolor'

Rosa Folio Rosa en: Rosa foliolosa
Rosa Forrestiana sv: Rosa for restiana
Fujiibara Rosa fujisanensis
Rosa Garica Rosa gallica(Also known as Rosa Fedchenkoana's synonym. Also known as French Rose)
Rosa Gentiliana Rosa gentiliana (As a synonym R. polyantha grandifloraThere is)
Rosa gigantea Rosa gigantea (As a synonymR. × odorata giganteaThere is)
Rosa Girardi fr: Rosa giraldii
Rosa glauca en: Rosa glauca (In addition to the Japanese name Suzubara, Rosa Lubrifolia as a synonym ( R. rubrifolia) Is)
Rosa Gymnocarpa Rosa gymnocarpa
Rosa Helenae fr: Rosa helenae
Rosa Hemis Felica en: Rosa hemisphaerica (As a synonym R. sulphureaThere is)
Rosa Henry en: Rosa henryi
Rosa Holodontafr: Rosa holodonta (As a synonymR. moyesii roseaIn addition, there is Rosa Moyesii Pink as a product name. )
Rosa Hugo's Rose Rosa hugonis
Moriibara Rosa jasminoides
Rosa Kokiana sv: Rosa × kochiana
Rosa Cocanica fr: Rosa kokanica
Rosa kordesii en: Rosa kordesii
Rosa laevigata en: Rosa laevigata (As a synonym R. sinicaThere is)
Rosa Laksa fr: Rosa laxa (Syn. R. gebleriana)
Rosa Longix Spice fr: Rosa longicuspis
Memorial rose Rosa luciae (As a synonymRosa wichuraianaThere is)
Rosa x macrantha
Rosa Macrofila Rosa macrophylla
Rosa majalis en: Rosa majalis (syn R. cinnamomea)
Rosa Maximo Witchiana fr: Rosa maximowicziana (Syn. R. glandulosa)
Rosa micrantha en: Rosa micrantha (As a synonym R. floribunda, R. numerosa, R. rubiginosaThere is)
Rosa minutifolia en: Rosa minutifolia
Rosa Morris Rosa mollis
Rosa Moyesii en: Rosa moyesii
Rosa Murigany Rosa mulliganii
Rosa Multilacteata fr: Rosa multibracteata
Neubara Rosa multiflora
Rosa Nitida en: Rosa nitida
Rosa Nootka rose en: Rosa nutkana
Rosa of Tsusifolia fr: Rosa obtusifolia
Mai Kai Rosa × odorata(this house,Rosa × odorata there. giganticOnceRosa giganteaIt has been used as a synonym for. )
Rosa Omeiensis en: Rosa omeiensis

Rosa Omeiensis Pterakansa Rosa omeiensis pteracantha --Variant

Rosa pulse tris en: Rosa palustris
Rosa Pendulina Rosa pendulina (Syn. R. alpina)
Rosa persica en: Rosa persica (As a synonym Hulthemia persica, R. simplicifoliaThere is)
Rosa Perte Tosa fr: Rosa persetosa(As a synonym, Rosa Elegantura (Rosa elegantula) Is)
Rosa Phoenicia fr: Rosa phoenicia
Rosa Pinpineriforia en: Rosa pimpinellifolia(As a synonymR. spinosis simaThere is)
Rosa Pinetrum en: Rosa pinetorum
Rosa Pisocarpa en: Rosa pisocarpa
Rosa Pouginy en: Rosa pouzinii
Rosa Platty en: Rosa prattii
'Rosa Primula'Rosa primula
Rosa roxburghii Rosa roxburghii
Rosa Rubiginosa Rosa rubiginosa (As a synonymR. eglanteriaThere is)
Hermanus Rosa rugosa
Rosa Salictorum Rosa salictorum
Rosa Sempavience en: Rosa sempervirens
Silky Rose en: Rosa sericea
Prairie rose fr: Rosa setigera'
Rosa Setipoda fr: Rosa setipoda
Rosa Shelardi fr: Rosa sherardii (As a synonym R. omissaThere is)
Rosa Shikura fr: Rosa sicula (As a synonymR. seraphiniiThere is)
Rosa Souriana Rosa soulieana
Rosa Spitamere en: Rosa spithamea
Rosa stellata en: Rosa stellata
Rosa x toddiae
Rosa Tomentosa Rosa tomentosa(Rosa cuspidataTomo)
Sakurabara Rosa uchiyamana(Hybrid of Rosa chinensis and Neubara)
Rosa Virosa Rosa villosa (Commonly known as apple rose. Also, as a synonym, Rosa villosa (Rosa pomifera). )
Rosa Virginiana en: Rosa virginiana (As a synonymRosa lucidaThere is)
Rosa Willmott's en: Rosa willmottiae
Rosa Woodsie Rosa woodsii
Rosa Xantina Rosa xanthina
Related item
footnote
外部 リンク