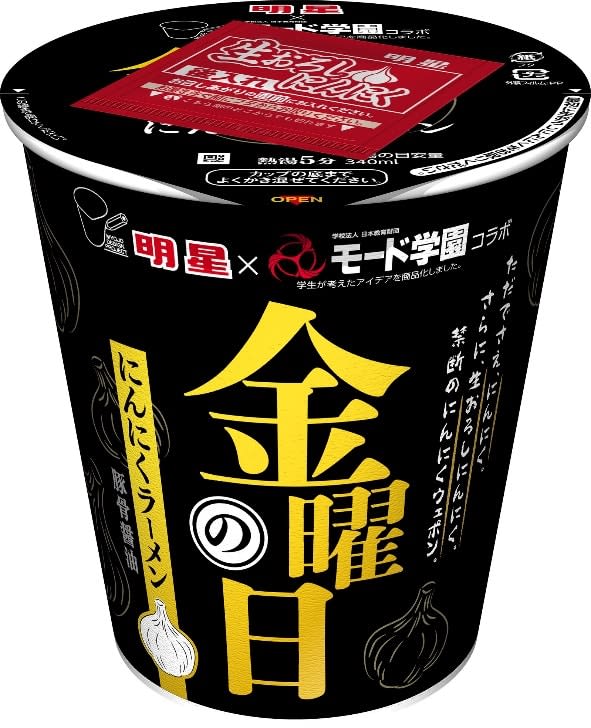 写真 
"Meisei Mode Gakuen Collaboration Friday Garlic Ramen Pork Bone Soy Sauce" February 2021, 2 (Monday) All ...
 
If you write the contents roughly
This is a project to develop products as a form of sustainable regional symbiosis through industry-academia collaboration between Meisei Foods and students. 
2021 (3rd year of Reiwa) January 1th Meisei Foods Co., Ltd. Commercialized the design ideas of the students of that mode school! → Continue reading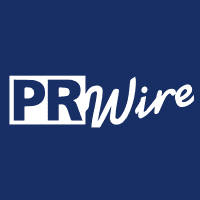 Kyodo News PR Wire
Kyodo PR wire, which distributes press releases and news releases, connects information from "who wants to know" to "people who want to know."
This is a site that consumers should pay attention to, where news releases from major governments and government agencies including local governments and universities are gathered.
---
Wikipedia related words
If there is no explanation, there is no corresponding item on Wikipedia.
Akeboshi food
Meisei Foods Co., Ltd.(Myojoshokuhin,British: MYOJO FOODS CO., LTD.) IsTokyoShibuya WardHeadquartered inNissin Foods HoldingsUnder the umbrellaFoodProcessed goods company.主にmainlyInstant noodle,Cup NoodleManufactures and sells.
Nissin Food,Toyo Suisan,Ace cock,Sanyo foodIt is known as one of Japan's leading instant noodle makers.
The corporate slogan is "Deliciousness, glitter☆. "
History
TOB related
Commentary
This TOB is2007(Heisei19 years) will be liftedTriangular mergerTo Japanese companies, which have the meaning of the outpost war and are considered to be cheap due to delays in the situation of simultaneous stock prices around the world In response to this, it was noticed that the movement of industry reorganization would become more active, and it was finally settled through a capital and business alliance between Nissin Foods and Meisei.
Steel Partners also acquired a large amount of shares in Nissin Foods itself and became the largest shareholder, but now that Steel Partners has sold all shares of Nissin Foods by the end of 2008, the conflict structure is now. It has been resolved.
Factories / business establishments / affiliated companies
Ranzan Factory (East Myojo Co., Ltd.)- SaitamaHiki-gunArashiyama TownKawashima 2360 (Factory-specific code: R → + R)
Kobe Factory (West Japan Meisei Co., Ltd.)- HyogoKobe CityHigashinada WardFukaehama Town34-2 (Manufacturer-specific code: 73 → + W)
Mass Sales Department-TokyoShibuya WardSendagaya
CVS Sales Department-Sendagaya, Shibuya-ku, Tokyo
Sales offices: Sapporo, North Tohoku, Kita-Kantou, Chiba, Greater Tokyo Area Sales Division (headquarters), Greater Tokyo Area West, Nagano, Shizuoka, Hokuriku, Osaka Sales Department, Shikoku, Okinawa
Branch offices: Tohoku, Shinetsu, Chubu, Chugoku and Shikoku, Kyushu
Uni Star Co., Ltd.-Ranzan Town, Hiki District, Saitama Prefecture
Meisei Supply Service Co., Ltd. --Ranzan Town, Hiki District, Saitama Prefecture
Main products
Current product
(Currently, some are sold out)
Meisei Suona Series(Various types of bag noodles and cup noodles. For detailsLater)
Series (Fukuromen. Built a premier noodle boom. For detailsLater)
(Old name "Teppanyaki Soba Jambo". Fukuromen. Conventionally spicy liquidソ ー スWas used, but2006Changed to powder sauce.20084Re-changed to sweet and spicy liquid sauce)
Ippei-chan's Yakisoba series (Cup Yakisoba. The company's main product as cup noodles. Ippei-chan's "Ippei" is a sauce flavor from "Wishing to be the best in Heisei"MustardmayonnaiseAttached, including a large serving], Salty [Attached mayonnaise with black pepper],curryTaste [Curry flavor mayonnaise is attached], Char siu soy sauce flavor [ShichimiMayonnaise attached], Large spicy [Sprinkled with wasabi], Wasabi flavor [Wasabi mayonnaise attached], Potemayo [Mayonnaise attached], Spicy mentaiko flavor [Spicy mentaiko flavored mayonnaise attached], Setouchi lemon flavor [Large serving only] Sold, with lemon-flavored mayonnaise],Shortcaketaste【vanillaFlavored mayonnaise is attached],Chocolate sauce[Chocolate sauce attached] etc.)
Reputation shop series (allopen price..However, the bag noodle series is virtually the same as the charmera bag noodle series.Cheap editionIt hits. )

Bowl-shaped Chinese cup noodles (layered dashi wakame soy sauce ramen, layered dashi kitatama spicy salt ramen, layered dashi wantan salt ramen)
Bowl-shaped Japanese-style cup noodles (layered dashi kita maudon, layered chicken nanban soba)
Square cup noodles (sauce fried noodles, salt fried noodles, dashi soy sauce fried noodles)
Bag noodles (layered soy sauce ramen, layered miso ramen, layered salt ramen, layered pork bone ramen)

(Cup wonton. There are 4 types of soy sauce flavor, wakame seaweed, spicy jjigae, and egg soup. All are 100 yen)
Series (cup)

Soup vermicelli (4 types of vegetable plain hot water, thick soy sauce, spicy tofu jjigae, and samgyetang)
Dim Sum Special

(Vertical cup noodles. Ultra-fine steam non-fried noodles)
Tauchi Noodle Factory (2 types of Omori Sanshoku Fried Udon and Omori Uma Spicy Jjigae Udon. However, the latter is sold out and deleted from the official website)
Omori stamina soy sauce, Omori pork bone soy sauce
Soba noodle making (Omori fried ball soba)
Wonton noodles with plenty of bean paste wrapped in soy sauce (soy sauce, shio, and jjigae flavor)
The power of ramen (donburi-type cup noodles. Thick noodles and thick miso, flat noodles and thick salt)
Noodle's Club R50 (Donburi-type cup noodles. The once-released "Noodle's Club" has been revived for men in their 50s. Tanrei Soy Sauce)
Local famous store series (Seven-ElevenJoint development with.As a general rule, it will be sold only in areas where there is a model ramen shop)
Dokamori Tachanpon
Low-carb noodle series (Carbohydrate restrictionProducts for consumers who are on a diet and control blood sugar levels with food)

"Hajimeya" (rich soy sauce pork bone flavor / sugar 22.1g / rich chicken plain hot water flavor / sugar 23.8g)
"Low-Carb Noodles" (consomme flavor / sugar 13.6g / salt basil flavor / sugar 14.4g)

Noritama Yaki Udon
Charmela
Signboard product "Meisei SuonaThe series is1966(Showa41 years)9/7Launched in[6]Then,Half a centuryIt is a long-selling product (brand) that has continued for more than (50 years).袋めんのほか、チャルメラおじさんの顔をモチーフとしたIn addition to bag noodles, the motif is the face of Uncle Charmera.NarutoThere is also a cup noodle with.In particular, bag noodles are the main product that represents the company.
Of musical instrumentsCharmelaWas used as a symbol of a ramen shop in a stall, so the product name was given after that, and the uncle of a ramen shop in a stall with a charmera on the package (later called "Uncle Charmera") is drawn. It has been.また、同商品をモデルとしたIn addition, the same product was used as a model.Play stationDedicated software "CharmelaWas also released.
Fukuromen type2004(Heisei16 years)11, The round noodles that have long been a feature of Meisei Foods have been changed to the same square shape as other companies.However, while most of the other companies have a "double-folded structure", they have the same "noodle lump shape" as the previous round shape (there is no particular structure and the entire noodle is a lump).The vertical cup of Suona uses a paper cup,Nissin FoodAfter becoming a subsidiary of2010(Heisei22 years)Cup NoodlesIt has been switched to the "ECO Cup" originally developed by Nissin Foods, which is used in such products.
20109, The design of the bag noodles, the thickness of the noodles, and the taste of the soup have been significantly renewed.ScallopIn addition to strengthening the umami of the noodles, the thickness of the noodles such as soy sauce, miso, shio, and tonkotsu is matched to the taste (soy sauce and salt are medium-thin noodles, miso is medium-thick noodles, and tonkotsu). Was arranged into thin noodles).
2016(28)8On the occasion of the 50th anniversary of its release, all products of bag noodles and cup noodles have been significantly renewed. Since its launch in 1966, the typeface of the "Charmera" logo, which has been popular for many years, has been changed, and at the same time, it has been changed from horizontal writing to vertical writing.
Uncle Charmera
Since the appearance of Suona in 41, ramen noodlesA stallThe signboard character of the same product that continues to draw.JerseyHe is a middle-aged man who wears a hat with eaves and blows a crowded charmera, so he is commonly known as "Uncle Charmera".
The name of the stall you are pulling is "Hit personOther than that, the real name and age are unknown.必ずyou have toCat(Commonly known as Charmera Nyanko)[7]I have one cat, but the types of cats are mainlyBlack cat.. For a while,White cat,Calico catThere was also a time when he appeared in place of the black cat.なお、当初この猫の名前は確定していなかったが、誕生50年を記念してThe name of this cat was not fixed at first, but to commemorate the XNUMXth anniversary of its birth.Hirose TinWhen he collaborated with him, he was given a new golden bell and was designated as a "tin cat".
Also, the illustration of Uncle Charmera is lazy in recent years.BeardIt has been renewed to a clean face version without any clothes, the clothes have changed to different shades for each lineup, and the trousers that were spliced ​​at the time of appearance have also been renewed.[8], FootwearSandalsからsneakers[9]The clothes have changed according to the times, such as being changed to.
Tin cat
50 to commemorate the 2017th anniversary of the birth of SuonaHirose TinWhen I collaborated with, I always focused on the black cat on the side of Uncle Charmera.The black cat is given a golden bell, named "Suzuneko", and Suzu Hirose appears in packages and commercials as the character.Also, from the latter half of the same year to the end of the same year, the motif was the "tin cat" played by Suzu Hirose.タ カ ラ ト ミ ーKisekae doll for girls "Rika-chan"(Suzu Nekorika-chan) is winning a campaign.
Suona lineup
(Current)
Fukuromen
Wakame ramen
Nori ramen
Grilled seaweedWith 6 pieces (5 meals pack, chicken soy sauce flavor)
New taste (5 meals pack. *ShikokuDistrict only)
Yaki Champon
Ankake ramen
Non-fried Suona pork bones (using Balikata noodles)
Cup noodle
soy sauce
salt
Miso
TakaRamen (* Limited to Kyushu / Yamaguchi / Okinawa area)
GarlicRamen (soy sauce tonkotsu flavor) (* Limited to Kyushu, Yamaguchi, and Okinawa areas)
Charmera Cup Special (Shrimp & Shrimp Wonton Noodles Shrimp Salty)
Regional limited products
Other
Chinese food
A signboard product alongside Suona in the Meisei Fukuromen market.We have added value to the soup by making the best use of our original non-fried noodle manufacturing technology. Started selling in October 1981.At that time, when other bag noodles were 10 yen per piece, the price was set bullishly at 1 yen per piece, but the authentic and premier routes were successful, and after the release in 70, out of stock continued, and production caught up. It became a hit product that disappeared.As its predecessor, it sold "Chinese restaurant", which was made for customers and was limited to department stores, with a price of 1 to 120 yen per piece, which was also a big hit.However, this was also a touchstone for the sale of "Chinese Zanmai" for marketing purposes in selling Chinese Zanmai for commercial use.After that, it caused a big boom in the industry, and other companies also had Nissin Hanten, Menfan.Nissin Food), Kamisanchin,Toyo Suisan), Mrs. Yang (Madame Yang,House food), TorikyoSanyo food), And is following the boom. In 1983, won the 1st "Food Hit Award".バブル期の1987年には百貨店限定として、具材にIn XNUMX during the bubble period, it was used as an ingredient only for department stores.Shark fin,AbaloneWe sold a product called "New Chinese Zanmai Special Specification" for 1 yen per piece, which used high-class ingredients generously, and this also became a big topic.
With the renewal on April 2014, 4, which launched the concept of "luxury soba noodles," "Cantonese style" (soy sauce ramen), "Beijing style" (salt ramen), and "Sichuan style" (miso ramen) that had been used for many years until then. ) Is removed and "Oyster sauceとXO sauce"Rich soy sauce flavor" "Seafood salty flavor of crab flavored oil and sardine sauce" "Beet noodle sauce・ ・Pea soy sauceIt became "rich miso taste"[10], Revived on March 2015, 3 and became "Cantonese-style soy sauce ramen," "Beijing-style salt ramen," and "Sichuan-flavored miso ramen."[11].
Tie-up
Here, we will introduce the tie-up products released by November 2016.
Minoru Sanoseries(Later)
Soba(Co-developed with the ramen specialty store "Bubuka". In 2011, it celebrated its 10th anniversary)
Gulf ramen(movies"Dancing Great Investigation Line] Tie-up with the series. )
Sea monkeyOmori Yakisoba Rich roasted garlic flavor (2010 movie "THE LAST MESSAGE UmizaruTie-up with) -Released on September 2010, 9
Charmela DressesNoodle BBQ (barbecue) Soy sauce taste (Movie released in July 2016 "ONE PIECE FILM GOLDTie-up with) --Released on July 2016, 7[12]
Charmera One Piece Noodle Pepper Seafood Flavor (Tie-up with the movie "ONE PIECE FILM GOLD" released in July 2016) --Released on July 7, 2016
Yakisoba of Ippei-chan night shop KaramuchoHot chili flavor (KoikeyaJoint development with) --Released in November 2016
Yakisoba of Ippei-chan night shop SnifitRefreshing plum flavor (joint development with Koike-ya) --Released in November 2016
Suona Cup Rika-chanNoodle Onion Gratin Flavor / Pot-au-feu Flavor (Products that will lead to the subsequent "Suzuneko Package" and "Suzunekorika-chan" present campaign) --Released on May 2017, 5
Minoru Sano series
"Meisei SuonaTo commemorate the 40th anniversary of the release of the ramen shop "China sobaIs the owner ofMinoru Sano"Meisei Charmera Limited Soy Sauce Flavor" (in a bag) with "Sano Minoru Special Spice" prepared by2006(18)1/16Released for a limited time from (The bag package is black, and the photo of Minoru Sano with his arms folded is a landmark).After that, the Minoru Sano series also appeared in the "Charmera Vertical Cup", "Chinese Zanmai Series", and "Ippei-chan Night Shop Yakisoba Omori".In addition, "Limited Miso Ramen" will be released as cup noodles on September 2010, 9.
collaboration
Below isCalbeeWithcollaborationIt is a product (released in 2003,LawsonLimited).
Products that have been discontinued
Meisei seasoned ramen (fukuromen)
Meisei Ramen Beef Flavor (Fukuromen)
Medium noodles -Chunmen- (Fukuromen).1969Released.It was also a run of non-fried noodles, and it was a hit product that other companies could follow.)
(Vertical cup noodles)
Hakata 珉 珉 (1970Release)
Meisei (1970Release)
Mini Ramen Chibiroku(Fukuromen. It was a product with 6 small noodles in one bag.Laterreference)
(Fukuromen / Kyushu limited tonkotsu flavor)
(Fukuromen.1975It was released in Japan and was epoch-making at that time.Skipjack,Niboshi,KelpIt was an instant noodle based on Japanese-style soup stock)
(Non-fried bag noodles, non-fried donburi type cup noodles. The cup noodle version had the subname of "Donburi-kun". Like the above "Umakamen", the reprinted version of "Donburi-kun" will be available for a limited time on April 2008, 4. Was released as a product)
(Donburi-shaped cup. Tonkotsu flavor.1980 eraIt was a product that prevailed in the first half,20084/21The reprint was released as a limited-time product)
(Non-fly bag noodles.1984Released.In response to the hit of Chinese food, it was sold as a local ramen version of Chinese food. Even in the 2000s, it has been sold several times as cup noodles.このCMの撮影はThe shooting of this commercialKinki Nippon RailwayYamada LineMyojo StationMade in)[13]
(Vertical cup noodles, which disappeared spontaneously after the release of the later Charmera cup series,2000The reprint was released as a limited-time product)[14]

Pure corn
Chest Sawagi Char Siu
Temptation vegetable
Meatballs without permission
Have an effort
Intelligent octopus squid
Burn hamburger
Flying nugget

(Non-fried bag noodles, non-fried bowl-shaped cup noodles.1989Released in March)

Soy sauce flavor (bag, cup)
Tonkotsu (bag only)
Butter-flavored corn ramen (cup only)

Series (Donburi-type cup noodles, instant and raw types. Raw types are a mixture of ramen and udon)
(Successor product of "Yashokutei / Raw type ramen". Soy sauce flavor and miso flavor existed. However, rival product "Nisshin La KingWas secretly discontinued without winning)
Umatsuyu Ramen (Donburi-type cup noodles, using the "super non-fried method")
Michinoku Ajiyuki (Donburi-type cup noodles made by Super Non-Fry. Limited to Tohoku. The lineup is "AkitaHinai chickensoy sauceramen","SendaiSpicy misoramen","SanrikuThere were three items of "seafood salt ramen".販売期間はThe sale period is20043~20072Until)
Butchinuki charred soy sauce flavor (cup noodles.Nippon Broadcasting System, Inc."Do you know? 24:XNUMX.] Original product from.200311-Sold and released for a limited time until March 2004)
Series (Basic lineup is "soy sauce (meat wonton)" "salty (salty)shrimpThere are three items, "Wonton" and "Tonkotsu (Vegetable Wonton)", but there was also "Sendai Spicy Wonton (Meat Wonton)" limited to Tohoku and Shinetsu.)
Series (Cup vermicelli. "Hot and sour soup of green and yellow vegetables" "Samgyetang of five grains" 2 types)
Rich vermicelli (burnt green onion pork bone soy sauce, roasted sesame rich pork bone)
100th (Ohako) series (open price product. Sold mainly at XNUMX-yen shops. Predecessor of the reputation shop series)

XNUMXth (Ohako) Chinese soba (soy sauce, miso, shio. Cup)
Juhachiban (Ohako) Sauce Yakisoba (Cup)
Juhachiban (Ohako) Shioyaki Soba (Cup)

Top value(AEON groupDevelopment product.Jusco,Saty,Maxvalu,MINI STOP,DaieiSold elsewhere.Contract manufacturing)

TOPVALU noodles (soy sauce flavor, shio flavor, curry flavor)
TOPVALU Kitsune Udon (The seasoning of the soup is "Kansai style" using Rishiri kelp soup stock.

Two types for eastern Japan

)
TOPVALU Tempura Soba
TOPVALU Sauce Yakisoba (Regular size only. In the past, there was a large serving as a completely limited edition)

Chiyo's secret series

Kitsune udon with special rice cake
Toriwakame soba
Champon udon

Umatsuyu series

Tomato-style vegetable soup
Whole soy sauce flavored Chinese cabbage and wood ear
With natural salt and taste spinach and mushrooms
Iso nori refreshing taste

Burgers series

Tartar-style chicken burger flavor
Teriyaki burger flavor

Introductory Chinese noodle power series

Roasted chicken sesame flavor
Fried chicken onion soy sauce flavor

Asia noodle travel series

Indian style spicy curry black curry
Korean style garlic kimchi ramen soy sauce
Sichuan-style spicy dandan noodles sesame miso

The royal road series of ramen

Onomichi lard soy sauce
Kumamoto Tonkotsu

Stamina garlic ramen series

Tonkotsu flavor
Soy sauce flavor

Kansai flavored udon noodles
Bonito flavor up Kage soba soup stock
Garlic Riki Riki! Rich spicy tonkotsu ramen
Reputable store series

Okinawa pork salt ramen
Nagoya curry udon rich and thick tailoring

Thick soup pork leek ramen rich soy sauce flavor
Omori Butasaburo Tonkotsu Ramen
Shioyakisoba with cheese topping
Omori Noritama Yakisoba
Shrimp fried noodles
Third generation series of taste

Umaguchi soy sauce flavor Ramen shop chicken ramen from the time it was born
Ramen shop chicken ramen from the time it was born
Umaguchi Dashi Shirayu Flavor Ramen shop chicken ramen from birth

Chinese Minmin Series

Sichuan style dandan noodles
Cantonese style shaved noodles

Dashi source series

Soy sauce ramen chicken stock and fish stock
Miso ramen chicken stock and fish stock

Charmera Seafood Shio
Charmera mellow curry
Charmera Korean style kimchi soy sauce flavor
Charmera Korean seafood salty
Charmera Yakisoba Soy Sauce Flavor
Charmera Wakame Ramen
Kimchi Jjigae Udon
Chono's Black Soul
Muto's Red Soul
Michinoku taste tour series
Jaga mayonnaise salt-grilled soba
Cantonese noodles
Ramen bottom power series
Quick1(Vertical cup. Pour boiling water and cook in 1 minute. Bouillabaisse, chicken consomme, minestrone)[15]
(Non-fried noodles. Initially, it was developed as cup noodles, but later bag noodles were released.[16])
Balikata thin noodles (cup. 6 types of soy sauce, tonkotsu, hot tonkotsu, hot soy sauce pork bones, thick soy sauce, and spicy tonkotsu)
Series (cup noodles, open price products)

Ramen noodles (non-fried noodles with soy sauce, miso, and salty flavors)
Udon noodles (fried noodles)
Kake soba noodles (fried noodles)
Nyumen Desse (super non-fried noodles)

Series (open price product.100 Yen shop(Sold mainly)
Ippei-chan series (cup noodles. Soy sauce flavor, miso flavor, pork bone flavor. Launched in 1993. Discontinued in 2018)

"Original" Ippei-chan (Fukuromen. Soy sauce flavor, miso flavor, pork bone flavor. Launched in 1994. Unlike the Ippei-chan series of cup noodles, sales have been sluggish since the beginning of sales, so sales ended in 1995)
Etc., many
Mini Ramen Chibiroku
"Mini Ramen Chibiroku"1974Launched in (49),1980 eraIt is an instant noodle that was manufactured and sold in the early days.It is a tare product that contains 10 noodles (about 6 cm square in length and width), which are considerably smaller than ordinary bag noodles (there is no individual wrapping of noodles, and 6 are stacked). The price is higher because the amount is larger than that of instant noodles (cheaper than the current mainstream instant noodle 1-meal pack).Two of those noodles were equivalent to one ordinary instant noodle.In the latter half, it was sold only in the area.In addition, the "Charmera Mini 5", which bears the company's main brand "Charmera" with the same product composition, was also released.
At the timeMitsuo SendaStarringtv setcommercialThen, the amount of noodles is 3 for the father of a big eater (called "Chibi 3" in the CM), "Chibi 2" for the mother who wants to eat normally, and "Chibi 1" for my (children's) midnight snack and snack. It was touted that it could be easily adjusted.ちなみにせんだみつおのBy the way, Mitsuo SendatalentAs the "golden age", it was a commercial that was so broken at that time that the person himself still talked about it, and the products were also selling well.RamenAfter soy sauce and miso flavorFried noodlesWas additionally released.
Incidentally,Fuji Television Network, Incで1990(HeiseiThe late-night program "2 years"Humiliation of canossa』13th broadcast (1990)7/23(Kanto area), The theme "Instant Ramen Imperialist State Declaration of War") introduced the relics of "Chibiroku"[17].
工場
* Saitama-East Myojo Co., Ltd.
  Hyogo --West Japan Meisei Co., Ltd.
About sales offices and branchesListSee.
Advertising activity
Most TV commercials are spot commercials for 15 seconds, but in the programs provided, they run in 30 seconds or 15 seconds x 2. At the beginning of the commercial, "" in the upper left (or upper right)CelebrityLogo is displayed.[19]
CM appearance
Now
Past
な ど
Offer program
tv set
(Most are past or discontinued)
Other
radio
(Present and past)
Other
Brazil's Miojo
BrazilThen, instant noodles in general are called "Miojo", but this name is derived from Meisei Foods.今やブラジル国内ではどの地方のWhich region in Brazil nowsupermarketBut you can get Miojio.Nissin Foods was the first company in Brazil to enter Japan and manufacture and sell instant noodles.There was a complicated process for Nissin Foods to acquire the trademark of its competitors, but as a result, it took the initiative in Meisei Foods.Currently, Brazil Nissin is jointly managed by Nissin and Ajinomoto.Nissin's products were sold under the Miojio trademark, and the latter name became widespread throughout Brazil.Since Mio Jio was able to maintain a monopoly system for 30 years, the scheme of instant noodles = "Mio Jio" became widespread throughout the country.1980 eraOrSanyo foodEntered and manufactured instant noodles, but withdrew because it could not win the competition.After that, Nissin promoted the "Nissin" brand, but once it became popular, it was difficult to change the name, and "Nissin" did not spread at all.Today, when Nissin made Meisei a subsidiary, the issue of brand conflict has disappeared.Today, Maggie, a Brazilian local industry, Seven Boys, Panko, Arisco, Bertani, Cadore, Patyo, and several more competitors have emerged, making it a market for hundreds of families.The competitors call it Ramen or Macarrao Instantaneo.Nissin's cup noodles (Brazilian domestic products) were monopolized for cup noodles, but other companies are dividing the market with the production of cup spaghetti.Cup noodles have similar appearances to Japanese-made products of the same name, but the taste is quite different.At an imported food general store in São Paulo, the imported "Chinese food" was sold as a high-class instant noodle that was a bit different from domestic products.However, since the latter half of 2011, all Japanese instant noodles have disappeared from the store.The reason is unknown. It began to reappear in the first half of 2013, but it is expensive, rare and limited in variety.Recently, in addition to the American-made "Sapporo Ichiban" (the taste is almost the same), the Chinese-made "Demae Itcho" (the taste is quite different), and various instant noodles made by local manufacturers and Koreans from all over China have been sold. There is.Brazilian Nissin competed with Korean noodles with domestic products with strong three kinds of pepper spices.Instant noodles, including cup noodles, are not widespread in neighboring Argentina, and their existence is not even known.Furthermore, in neighboring Chile, cup noodles from other companies are sold.Cup noodles are the mainstream in Mexico in Central America, and Nissin and Maruchan are on sale.Mexican-made Nissin Cup Noodles are very similar to Brazilian-made ones, but come with intense spices in sachets.The spices are fierce and their strength is incomparable to Brazilian pepper ramen.
At "Please! Ranking GOLD"
20112/12Broadcast of "Please! Ranking GOLD Meisei Foods was introduced in "Gourmet Academy 2 Hours Special !!" (TV Asahi).In addition, a plan was made to have the members of the program's original dry judge group "Gourmet Academy" sample Meisei products and decide the ranking of really delicious cup noodles.As a result, "Study Noodle Champon" won the 1st place.[23]
Product collection problem
In November 2017, "Ippei-chan" and "Charmera Balikata pork bones" etc. were affected by the obstacles that many product inspections and other frauds were discovered in Japan.[24]In addition, "Reputation shop Koku pork bone ramen" etc.[25]There are products that have been collected.Of the applicable items, some of the above-mentioned "tin cat package" products are applicable to "Charmera Balikata noodles".
Affiliate
Consolidated subsidiary --West Japan Meisei Co., Ltd., Uni Star Co., Ltd., Meisei Supply Service Co., Ltd., Meisei USA, Inc., Singapore Meisei Foods PTE.LTD.
Equity method affiliate --Shinetsu Meisei Co., Ltd., Genbu Co., Ltd.
Related item
footnote
外部 リンク