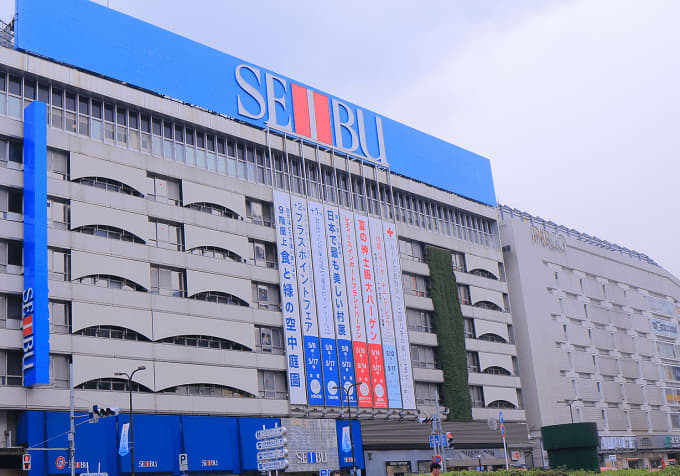 Photo We will start a service to deliver delicatessen items, bento boxes, sweets, cheese, wine, etc. sold at the underground food section of the Seibu Ikebukuro main store (Toshima-ku, Tokyo) on the same day in a minimum of 45 minutes after receiving an order online.The photo is i-stock / TkKurikawa
Seibu Ikebukuro main store starts home delivery of depachika food, same day delivery in 45 minutes at the shortest
 
If you write the contents roughly
Delivery is available within a radius of about 3 kilometers from the Seibu Ikebukuro main store. 
Sogo & Seibu, a subsidiary of Seven & i Holdings, will sell underground food at the Seibu Ikebukuro Main Store (Toshima-ku, Tokyo) on February 2th. → Continue reading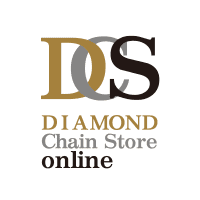 DCS online
The Diamond Chain Store Online is the first to publish news information regarding management and sales promotion in the retail and distribution industries. For those who work in the retail / distribution industry, please see the comprehensive information news site.
---
Wikipedia related words
If there is no explanation, there is no corresponding item on Wikipedia.
Seibu store list
Seibu store list(Seibu no Tempo Ichiran)Seven & i HoldingsAffiliated corporationSogo/SeibuOperated byDepartment storeAmong them, "Seibu" stores (Co., Ltd.Seibu Department Store(Including the Seibu Department Stores) that was operated by2020Current,Kanto regionCentered on, someTohoku region-Hokuriku regionHave been deployed to.
Overview
Long time agoSaison GroupOperated by Seibu Department Stores Co., Ltd., which was a core company, the store name is alsoSeibu Department StoreMet.The current Sogo & SeibuSeibu Railwayas well as the Seibu HoldingsAnd there is no direct capital relationship (of the parent companySeven & i HoldingsAnd Seibu Holdings are holding shares to "strengthen cooperation"[1], Has a business alliance.Detail is,Sogo & Seibu #Relationship with Seibu Railway GroupSee).
In the past, the nationwide expansion of the store network was the most advanced among the electric railway department stores, but with the reorganization of unprofitable stores centered on regional stores and suburban stores, management resources are now concentrated on stores in the Kanto region.Ikebukuro main store and Shibuya storeCore storeIs.In particular, the Ikebukuro main store boasts the largest sales among Sogo & Seibu, and "Fashion SeibuIt is a representative of ", and boasts the third largest domestic sales by store.Sogo & Seibu is actively closing unprofitable stores in rural areas and suburbs, and Tokorozawa and Higashi Totsuka stores are converting to shopping centers (SC).[2].
Stores in the Kansai and Tokai regions1976Starting with the Otsu store that opened in Japan, the regional subsidiary "Seibu Department Store KansaiWas operated by, but poor performanceItoman caseIn response to this, it was integrated into Seibu Department Stores (Headquarters).After that, as the years went by, other companies in the same industry in the surrounding area andShopping centerIn the three prefectures of Tokai, only the Okazaki store that opened after the integration into the head office remains, and in the Kansai area, only the Otsu store mentioned above remains after October 2019, and after August 10, both stores Due to closure, Kansai (Japan Department Store Association(Excluding Fukui Prefecture, which will be treated as the Kinki region) ・ Completely withdrew from the Tokai region.
The same applies to the Hokuriku region and Hokkaido.1988"Seibu Hokuriku"Or"Seibu HokkaidoWas established and operated, but the former was merged into the head office in 1993.The latter also completely withdrew after the merger in 1997 with the closing of the Asahikawa store on September 2016, 9.
There are regions (prefectures) that have a track record of opening stores in other regions, but as of September 2020, it is the only store in the Tohoku and Hokkaido regions.AkitaAkita store, the only store in the Hokuriku regionFukuiExcept for the Fukui store, all stores are in the Kanto region.
store
Tohoku
Akita store
AkitaNakadori, Akita City2-6-1 Akita Chuo Building Akita station square sales floor area 10,739m2.
On April 1984, 4, a joint venture between Honkin and Seiyu "SeikinOpened as.
On March 2005, 3, it became a store under the direct control of Seibu Department Stores due to the merger.
It has been adjacent to the Ito-Yokado Akita store (later fashion building "Fonte AKITA") since its opening, and is connected by an underground passageway.After Sogo & Seibu joined the Seven & i Group, a joint sale will be held.In addition, Loft has opened a store in Fonte, which is a complementary relationship.The Garden Jiyugaoka SEIBUWas also open. On September 2013, 9, the operation of The Garden Jiyugaoka SEIBU was transferred from Shell Garden to Sogo & Seibu, and a signboard showing the route to the store was installed in the Seibu Akita store.However, in October 1, Seven & i Holdings announced a large-scale personnel reduction and store closure, and The Garden Jiyugaoka SEIBU closed in February 2019.[3]..In March of the same year, the 3rd floor of the main building was closed, further reducing the sales floor area.[4][5].
Kanto
Ikebukuro Main Store
Overview
Seven & i Holdings "Core store(Note: not a "flagship store")[9].
Until August 2005, it was "Seibu Department Store Ikebukuro", but in September of the same yearSogo Shinsaibashi Main StoreThe name was changed to "Ikebukuro Main Store" in line with the opening of the store (Since the Sogo Shinsaibashi Main Store was closed in 2009, the "Main Store" remains only on the Seibu side of Sogo & Seibu)[10][11].. The popular name is "Ikesei(Registered Trademark No. 5396548[12])[13]So, it 's called "Ikesei Owl"Local heroExists (Design Registration No. 1533283)[14])[15].
Ikebukuro main storeOperating marginReaches 10%.The annual number of customers reaches about 7000 million, and both the number of customers and store sales are among the best in Japan.[Note 1].
Sales for the fiscal year ended February 2020 were 2 million yen (including corporate foreign businesses), the highest among Sogo & Seibu stores.[16]..Even in the entire Japanese department store industryIsetan Shinjuku store-Hankyu Umeda Main StoreLocated in the third place in Japan after[17].
FashionIt is deeply popular with customers who are highly interested in, and as mentioned above during the Seibu Department Stores era."Fashion Seibu"Called[Note 2], MD and sales floor editing ability were also high. In 1999デンマークIn partnership with Illums, an interior shop in Japan, the "Illums Building" (currently annex) was opened.ScandinavianmodernMade the forerunner of fashion.In addition, the basement of the department store in Ikebukuro main store isThe Garden JiyugaokaIt has been popular with an overwhelming product lineup for a long time, such as opening a store.Department store basementIt helped spark the boom.
Nikkei MJ Of2002Survey and interwired2005Survey ofCapital AreaIt has also been selected as the number one underground depachika.Toshimaen,Toshimaen Niwanoyu,LaQuaBecause etc. are closeSwimwearThe number of sales is also one of the largest in Japan.
Seibu department store era1975To現代 美術To exhibitSeibu Museum(Later Sezon Museum of Modern Art, closed in 1999)[18], Fresh projects were launched one after another from many cultural facilities."Creator's Space", which displays and sells accessories of up-and-coming artistsvideo-Butoh-RakugoEvents such as "Studio 200, "VideoPort" with abundant software, "Studio Tech" for video production, "Kinetech" for business trip shooting, "Discport" with many valuable boards, "Wise Fool" for theater shops, etc.Mecenat・ We also worked on a wide range of software businesses. Even as of 2021, "Seibu Art Forum / Art Gallery" is set up on the 6th floor.[19]In addition, it was installed inside and outside the store at the time of Seibu Department Stores.Takashi KanomeThe contemporary art works of these are left[20].
2008In 6 monthTokyo Subway (Tokyo Metro)Fukutoshin LineWhen the company opened, Ikebukuro's customersShinjuku-ShibuyaHas been in a rivalry for many years to prevent it from leaking to department stores such asTobu Department StoreMade various efforts in cooperation with[21][Note 3].
In 2021,Seibu HoldingsIn collaboration with, some products such as sweets and gifts from the Ikebukuro main store ordered onlineSeibu RailwayIkebukuro Station,Fujimidai Station,Tokorozawa StationSmart installed on the premisesCoin lockerThe service "BOPISTA" that can be received at the site will be conducted as a demonstration experiment from February 2th to March 8st.[22],Delivery hallStart a service to deliver lunch boxes and delicatessen items from the food department to neighboring areas using[23][24]We are making new efforts.
Sales floor
Details on the official websiteFloor guideSee.The main building is divided into north / center / south.
Ikebukuro adjacent to the north sideParcoSogo & Seibu's competitorsJ. Front RetailingUnder the umbrella, but once the sameSaison GroupSince it belonged to, it is still connected by a connecting staircase as of 2021 (the floor guide on the official website also has a PARCO connecting staircase with the "PARCO" logo).
It was installed on the 7th floorIkebukuro SeibuSimple post officeWas the only remaining city post in Japan, but it was temporarily closed on August 2018, 8 and closed.[25][26]And officially abolished on March 2021, 3[27]Was done.
Main building
12F:loft(Stationery)
11F: Loft (household goods, interior goods, variety goods, loft market)
10F: Loft (Cosmetology / Health Goods, Smartphone Accessories, Bags / Travel Goods)
9F:Rooftop garden"Food and Green Aerial Garden", Glasses Salon, Beauty Salon, Pet Farm, Loft (Accessories, Wrist Watch,MoMA Design store, graphics)
8F: Restaurant area "Dining Park Ikebukuro", Seibu Sports, Body Station,Oshmans
7F: Interior, gift salon, gift certificate, hobby shop Sunday, exhibition hall, club on desk
6F: Children's clothing, luxury goods, prestige boutique
4F: Women's clothing
3F: Women's clothing
2F: Women's miscellaneous goods,Tiffany
1F:Louis Vuitton, Prestige miscellaneous goods (Moynat,Loewe,Gucci),Cosmetics,Hermes, Ikesei Kirei Station
B1F:Women's clothing(SEIBU BEONE),Food department"Seibu Food Museum" <Sweets & Gifts, Side Dish Market>
B2F: Food section "Seibu Food Museum" <Fresh Club>,The Garden Jiyugaoka
Annex / Book Building
Rooftop: [Annex] Rooftop Tennis Court
9F: Annex Building] Ikebukuro Community College
8F: [Annex]Ikebukuro Community College
5-6F: [Annex] Parking lot
4F: [Annex] Parking Lot, Festival Square / [Book Building] Sanseido Bookstore
2F: [Annex] Parking lot, MUJI, Seibu Gallery / [Bookstore] Sanseido Bookstore
1F: [Annex] Parking lot,MUJI Ikebukuro Seibu/ [Bookstore] Sanseido Bookstore
B1F: [Annex] Parking lot, Sanseido BookstoreYamano Musical Instrument/ [Bookstore]Sanseido Bookstore
B2F: [Annex / Book Building] Parking lot
2010 renewal
2008から2010Betting on the reinstatement of "Fashion Seibu", a total of 400 billion was spent on renewal including structural improvement and earthquake-resistant construction.[28][29][30]..With the opening of the Fukutoshin Line, the Ikebukuro main store and Shibuya store were linked to aim to restore the brand image.As a finishing touch to this major renovation, a new "light clock mouth" was newly installed in the former Le Notre Cafe on the first basement floor.[31], JR South Exit or Subway Yurakucho Line to Seibu Ikebukuro Line has been changed to make it easier to guide passengers to the basement of the department store.In addition, renewal work was carried out at all entrances underground and above ground, and it was renewed to a bright feeling based on white.
Loft PARCO has disappeared from the large signboard that can be seen from the direction of Higashiikebukuro, which was also a symbol of the former Saison Group, and the sleeve signboard on the wall at the exit of the Seibu East Exit has been changed to a new one.In addition, the hanging curtain advertisement was previously posted up to the 8th floor just below the big signboard, but with the renewal of the restaurant area, the number of windows that can be seen on the 8th floor has been increased, and the hanging curtain has reached the height of the 7th floor. Changed to the bulletin board.
long"IrmsA new MUJI flagship store has moved into the annex, which was open as a building.[28]The floors of all floors have been renewed, and the interior floor and children's clothing floor have been replaced, making it a major renovation rarely seen in recent years for a department store in Tokyo.
Finally, as a conclusion of the renovation, Louis Vuitton, which had been temporarily entered as a limited-time shop on the first basement floor due to the closure of the Mitsukoshi Ikebukuro store, is now the former Daiichi Kogin Ikebukuro branch.[Note 4] It was reopened for the first time in about 1 years near PARCO on the 14st floor, which is a trace.
Seibu in July 1959Asahi helicopterCapital participation in[34]Opened on September 1959, 9[35]..At that time, it was one of the largest rooftop heliports in the world.[35].. In June 1963, a fire broke out during the construction of the store and was rescued from the roof. It was closed in August 6.
Shibuya store
Overview
Opened on April 1968, 4.At the ceremony on the first day of opening, we have a rival and ground in ShibuyaTokyu GroupGeneral (at that time)Noboru GotoAlso attended.
In the old Seibu department store era, "Shibuya SeibuWas written[38]..Corresponding to "Ikesei" of Ikebukuro main store, "ShibuseiMay be abbreviated as[39].
Total sales floor area of ​​Building A and Building B 40,033m2..Seven & i Holdings "Core store". Sales for the fiscal year ended February 2020 were 2 million yen (including corporate foreign trade)[40].
Building A = ShibuyaShochiku Movie Theater, B Building Shibuya International (TokyuSystem) Trace.The building is owned by Shochiku Movie Theater Co., Ltd., and the entire building is rented.In addition, it consists of a loft building, a Movida building, and a parking building.
In addition, "between both buildingsInokashira streetIn the basement ofculvertWas transformedUdagawaThere is no underground passageway between the two buildings, and instead, aerial passageways have been set up on the 3rd, 5th, and rooftop floors. " There is also[41] But actually on the 3rd basement floorUdagawaThere is an underground passageway that passes under[42], Used for employees.
Initially, Shibuya Seibu was far from the station, so attracting customers and sales were sluggish.[43].Toyoko Department StoreIn order to attract shoppers from Shibuya Station, where there is a station, we have begun "town development" to transform the entire Udagawa-cho area into an attractive urban area. 1973Seibu Theater, Fashion building targeted at young peopleShibuyaParco, 1975,Parco Part 2Opened[43]..Furthermore in 1986Seed holeEquipped withseedMansion(Currently Movida Building), 1987Loft buildingAn annex with a new concept is also open. 1985THE PRIME,Year 1986Cuatro by Parcoetc,Saison GroupOpening new commercial buildings one after another,Park street,Spanish hillThe image of the town has been renewed by giving it a new name, such as "Saison cultureIt has grown as a fashion transmission base.
A series of such trends spread to the Tokyu Group, 1979Fashion community 109,Year 1988BunkamuraWith the opening of Shibuya, Shibuya will develop as the most advanced fashion town in Tokyo.
After the collapse of the bubble economy1990 eraIn the first half, SeibuOdakyu Department Store OfHarajuku Carillon Hall for Mother and ChildImitated the success of "Kids Farm PaoWas opened at the entrance of Koen-dori.However, the facility was closed in a few years and the building is nowTower RecordIt is a Shibuya store.
Large-scale renovation carried out in March 2007[38]..As a store specializing in luxury goods, we uniquely propose high-sensitivity fashion.Voluntary editing sectionWas installed.In addition, 54 brands will open "Luxuryzone, And beauty treatment salonsBeauty zoneThe Shibuya store's unique development was made.In addition, the food section on the basement floor is also "Gourmet MarcheResumed as.The following April, on the occasion of the 2008th anniversary of the opening of the store,Designer brandCollect and sell in one place "Creators WeekVarious events were held such as holding.
In 2011,Art meets LifeIn August 2015, the store was renewed with the concept of "Art meets Life" to strengthen the floor and space where you can experience art and design, and the pillar of light that continues to change on the 8st floor of Building A. We have set up an "art gate"[44].
Sales floor
Details on the official websiteFloor guideSee.
Building A
8F: Restaurant area "Dining Plaza"
7F: Exhibition hall, duty free counter, club on desk,Kinokuniya Bookstore(2021/03/16 ~)[45]
6F: Women's clothing, wellness shop (fashion / yoga / run & walk / swim), children's clothing
5F:Women's clothing, Building A / Building B 5F connecting passage
4F: Women's clothing
3F: Women's clothing, A / B building 3F connecting passage
2F: Women's shoes / accessories
M2F: Cosmetic Salon
1F:Cosmetics
B1F:Food department"Seibu Food Museum"
B2F: Casual restaurant area "Setanju"
Building B
Rooftop: Pet shop
8F: Jewelery, watches, art, glasses, special Western tableware, platinum salon
7F: Interior / Gift Certificate
5F: Men's clothing, Building A / Building B 5F connecting passage, Parking building 5F connecting passage
4F: Men's clothing, women's clothing
3F: Men's clothing, women's clothing, A / B building 3F connecting passage
2F: Men's clothing, women's shoes
1F: Specialty boutique,Sumitomo Mitsui Banking CorporationShibuya Branch[46], Parking lot B1 floor
B1F: Interior, beauty (Beauty salon/Beauty Salon),Johnny's IslandAccess passage to the store and parking lot B2F
Loft building
Movida Hall
Parking building
2F --Rooftop: Parking lot (5th floor to B building 5th floor)
1F: Access passage to Loft Building and Movida Building
B1F: MUJI, connecting passage to Building B 1F
B2F: Total Beauty & Spa Next Socié, connecting passage to B1F of Building B
Tokorozawa SC
SaitamaHiyoshicho, Tokorozawa12-1 Waltz Tokorozawa Seibu RailwayTokorozawa StationWest exit sales floor area 23,667m2.
Opened April 1986, 4.Tokorozawa Station West Exit Type 25 Urban Redevelopment Project[47].
In TokorozawaSeibu Railwayhead office(Seibu HoldingsHeadquarters moved to Ikebukuro)Saitama Seibu LionsA commemorative sale will be held on a large scale at the time of victory.However, as mentioned above, the current "Sogo & Seibu" and "Seibu Holdings" do not have a direct capital relationship, so the groups and teams that have business tie-upssponsor(Sogo & Seibu has the right to hold various sales as a sponsor of Lions).
On the 8th floor of the store, the movie theater "" which opened at the same time as the opening on April 1986, 4Cine Saison TokorozawaHowever, it closed on May 2003, 5.After closing, it was renovated to become the event space "Waltz Hall Tokorozawa".
Refurbished in 2007. "Self-editing sales floor", "food zone" and "beauty & care zone" have been set up.
On March 2012, 3, we started a new initiative to make all store managers and full-time employees female.[48].
On May 2017, 5, the first floor of the women's clothing section was renovated into a food section, and the Seibu Foods Center, which has two floors as the food section, was grand-opened together with the existing basement first floor.[49][50].
September 2019, 9, store nameSeibu Tokorozawa storeからSeibu Tokorozawa SCChange to (shopping center) and from the department storeSuburb型Shopping centerBusiness format conversion.By the end of November of the same year, a large-scale renewal was carried out with 11% of the stores as tenants.Bic camera,GU,Muji,ABC MARTLarge stores such as[51][52].
Higashi Totsuka SC
Totsuka Ward, Yokohama City, Kanagawa PrefectureShinanocho537-1 Aurora City Higashi-Totsuka StationAdvance sales floor area 35,367m2.
Opened on October 1999, 10.The first by the developer "Millennium Planning Co., Ltd.", which was launched to develop a suburban "7 core 2 mall" shopping center.Initially, Aurora Mall and Aurora Mall Annex were operated by Millennium Co., Ltd., but now Aurora Mall and Aurora Mall Annex are also operated by Sogo & Seibu.Higashi Totsuka Seibu + Aurora Mall, Parking Lot Building, Aurora Mall Annex,AEON style(Old:Daiei) Consists of[53].
September 2020, 3, store nameSeibu Higashi Totsuka storeからSeibu Higashi Totsuka SCChange to (shopping center) and from the department storeSuburb型Shopping centerBusiness format conversion. On June 6, the entire building was reopened as a tenant-type suburban model commercial facility.
Central part
Fukui store
FukuiFukui CityCentral 1-8-1 Fukui station square Sales floor area 25,691m2.
August 1928, 7 "Daruma shopFounded as.After capital participation in the Saison Group, the regional corporation "Daruma shop Seibu""Seibu HokurikuIn 1993, it was merged with Seibu Department Stores and became a directly managed store.For a long time under the operation of Seibu Department StoresDarumaya SeibuWas the name, but in 2006 "Fukui SeibuAfter being renamed to Sogo & Seibu, it became "Seibu Fukui store".
The Fukui store has been supporting the front of Fukui station for a long time, but in October 2019 Seven & i Holdings announced that it would reduce human resources on a large scale and close or reduce the store, and the new building will open at the end of February 10. Closed, only the main building[3][54][55].
Small store
Deployment started in October 2011select shop..Of the same Seven & i GroupIto-YokadoBy setting up a Seibu satellite shop inside the store,Department storeWas only dealt with inbrandFor the convenience of customers so that they can purchase at a more familiar place.In addition, from the time of opening Ario Sendai Izumi, as a new strategy, "SEIBU KIREIIs also introduced.This also consults and sells brand cosmetics that could only be handled at department stores.[56]..While ISETAN MIRROR is the center of the station building in the metropolitan area, it started from a store in the suburbs of a local city.
However, due to unprofitability, the store is scheduled to close in 2017, except for the Mishima shop, which is open as an alternative to the former Numazu store (described later), and has been closed sequentially since 2016.[57][58].. Later on, a small store under the name of "Seibu Sogo"Musashi KosugiSHOP was announced to be closed on August 2017, 8 (initially scheduled for 27st, but later changed), like the Seibu Haijima shop.[59][60].. On the other handoakSHOP (old:Sogo Kashiwa storeSince September 2017, the small store will be the Seibu Mishima shop because it will continue to operate.Seibu / SogoThere are only 2 stores in Kashiwa SHOP[61], It was decided to reopen a store under the Seibu brand in Musashi Kosugi in April 2021 (described later).
Seibu Mishima Shop
Ito-Yokado Mishima store 2nd floor, opened on September 2015, 9.As mentioned above, the former: Seibu Numazu store is positioned as an alternative store, and it is a small store that will continue to exist after September 4 along with the Seibu / Sogo Kashiwa SHOP (former: Sogo Kashiwa store alternative store).
Seibu Musashi Kosugi Shop
Grand Tree Musashikosugi1st floor. Scheduled to open on April 2021, 4[62].Seven & i Create LinkGrand Tree Musashikosugi operated by the company opened a store under the joint name of "Sogo & Seibu" from 2014 to 2017 as "Seibu / Sogo Musashikosugi SHOP", but withdrew due to sluggish sales.[63]are doing.For this reason, Sogo & Seibu will reopen the store, but this time it is only the Seibu brand.Unlike the previous store, which was mainly fashion, the sales floor will be centered around Japanese and Western confectionery and gifts sold at the Ikebukuro main store.[64].
Stores that existed in the past
The following are the stores of Seibu Department Stores that existed in the past (△ is the store where the building is currently demolished).
Directly controlled store
Kanto
Tsukuba store
Seibu Sports Kichijoji
Musashino City, TokyoKichijoji Honmachi1-10-1 Inariya Building
Utsunomiya store
Main building: Tochigi prefectureUtsunomiya CityBaba-dori 2-3-12[74]

Opened June 1971, 6. Closed on December 17, 2002[75].
November 2003 "La Park"Nagasakiya"Utsunomiya store" opens. August 2010 "MEGA Don Quixote Converted to "La Park Utsunomiya".

Loft building: 2-8 Mageshicho, Utsunomiya
Omiya store
Saitama, Saitama prefectureOmiya WMiyacho 1-60 Sanei Building

Opened as "Omiya Seibu" on November 1969, 11[76].. In March 1975, "Omiya Seibu" was absorbed and merged to become a directly managed store. Closed in April 3.
Converted to loft in June of the same year. Closed on April 6, 2013.
Opened a pachinko parlor in April 2013Hamato sightseeingTransferred the business rights of the building to an affiliated company of.Opened on June 2014, 6 as a commercial complex "Omiya RAKUUN" (pachinko paradise, etc.)[77].
After the merger with SogoSogo Omiya storeIt is a sales base in the Omiya area of ​​Sogo & Seibu.
Ichikawa store △
ChibaIchikawa City1-21-3 Ichikawa
Kamakura store
KanagawaKamakura cityKomachi 1-4-1

Opened in September 1959. Closed in February 9.
Although it is a small grocery store, it was popular as the only Tokyo-owned store at the time of its opening.However, in the 1970s, it became a neighboring land.Toko store, AdjacentFujisawaDue to the opening of large stores one after another, the store lost its centripetal force and closed.
The site isDai-Ichi Kangyo Bank ATM CornerAfter that, it was transferred to Miyokawa and became "Japanese Cuisine Koinosuke" and "Sushidokoro Kimi".
Hachioji store
TokyoHachioji CityNakacho 2-1[74]

Opened as a directly managed store on October 1970, 10. Closed in August 29.
Hachioji has prospered as a transportation hub for the textile industry and Koshu Kaido since ancient times, and many major department stores have expanded into the area. With Hachioji Seibu in the 1970sIsetan,Daimaru,Daiei,MaruiHowever, due to opposition from the local shopping district and the intention of the local government, all of them are 1 meters.2It was a small scale.For this reason, in 1983, the Hachioji Station Building was 3 m.2Hachioji opened on a scale exceedingSOGO(Current:Sereo Hachioji) Will be eliminated during the period.
In June 1991 with the aim of reducing costsSeiyuDepartment store divisionTransferred to, and organizationally became "Kinshicho Seibu Co., Ltd." Hachioji store, but business performance did not recover.[81].
After the store closed, the building was sold and became the "Grand Tokyo Building" in 1998.Day trip bath facilityIt became "Hotel Grand Spa Hachioji Yasuragi no Yu". The first floorPachinko parlors"Cosmic Hachioji store".In addition, Kinshicho Seibu is with SeiyuTokyo RakutenWas a joint venture, but in March 1997, it went to Seiyu.Absorption mergerHas been done.
Kasukabe store
Funabashi store
Odawara store
KanagawaOdawara cityNakazato 208.Kamonomiya Station10 minutes by Hakone Tozan Bus.Store area 31,200m2.
Consists of Ito-Yokado and a cinema on September 2000, 9DynacityIn the West Mall "Robinson department storeOdawara storeThe one that opened as "" was converted on March 2013, 3.
Together with Ito-Yokado of East Mall, it formed "2 cores 1 mall".
In 2016, we made efforts such as reducing the sales floor area, but closed on February 2018, 2 due to sluggish business performance.As a result, only the affiliated Ito-Yokado remains in the commercial facilities of Dynacity.
By the way, "" that once existed in the center of Odawara citySeibu ShizawaHas nothing to do with.
Central part
Karuizawa store △
Kitasaku District, Nagano PrefectureKaruizawaSengataki 9 [74]

Opened on June 1956, 6 (Kutsukake Sengataki District Concert Hall Navy Technical Research Institute Site). Changed to summer business in August 13[92][93].. July 1993, 6,KokudoSold to. Opened Sengataki Shopping Plaza on July 7th[94] After that, the store closed.For a while after that, it was dismantled in 2014, although it remained as it was without any particular utilization.
Numazu store
Main building △: Shizuoka prefectureNumazu City3-1-1 Otemachi Numazu Building
New building: Shizuoka prefectureNumazu City3-4-1 Otemachi New Seibu Building Sales floor area 9,732m2.

Opened November 1957, 6. Closed December 8, 2013.
The first branch office opened as a department store in a local city.At that timeRailroad groupとDistribution groupWas a subsidiary of the railway, as it was beforeIzu Hakone RailwayMoved in by renting a building built by the company (initially 5 stories above ground, later expanded to 7 floors).The catch phrase at the time of opening is "Shopping in Tokyo in Numazu"was. The adjacent "New Seibu Building" completed in 1971 was expanded as a new building, and the 5th floors of both buildings were connected by a connecting passage.
2001 Older than Numazu CityNational railwayLand redevelopment building (currentlyEla de) Was requested to open a store as an anchor tenant, but Seibu Department Stores had already deteriorated its business performance due to the bursting of the bubble economy and could not make new investment, and announced its withdrawal on January 2003, 1.[95]..同店はThe store isForeign businessmanAnd because the rent was low, we continued to operate in the dilapidated building. In 2005, earthquake-resistant construction was carried out in both the main building and the new building at the expense of the landowner, but sales declined further and a deficit of 2009 million yen began to appear every year from 1.Seven & i HoldingsDecided to withdraw.
After closing, the new buildingHamato sightseeingIs the same as the Omiya storePachinko parlorsRenovated as a commercial complex including Numazu RAKUUN and opened on April 2014, 4[96]..The main building was dismantled in July 2013, and the site has been temporarily used as an event plaza "Majestic Festa" by Majestic Co., Ltd., which operates a restaurant business in Numazu City since June 7 ("From November 2014"Love Live! Sunshine!! Sun! Sun! Sunshine Cafe "is in operation)[97]. Also,Nissan rent-a-carThe Numazu station square store also has a store.
In front of Numazu station in 2004MaruiWithdrew,Fujikyu Department StoreBy 2012, all tenants had withdrawn, and with the withdrawal of Seibu, it became a blank area for large stores.At the same time, Seibu lost all the stores in Shizuoka prefecture.However, the foreign trade unit remains,Fujinomiya cityからIzuContinue to operate in the area[98].
Mishima shop
ShizuokaMishima City2-25 Ichibancho (closed) * This is different from the Mishima shop currently open in the Ito-Yokado Mishima store.
Shizuoka store
First generation △: Shizuoka City, Shizuoka PrefectureSakai District17-1 Koyamachi Inside the Nikko Kaikan.
2nd generation: 6-7 Koyamachi, Aoi-ku, Shizuoka-shi, Shizuoka[74] Tamaruya Building 1st basement floor-8th floor above ground Sales floor area 18,885m2.

Opened on June 1970, 6. March 11 Opened annex. Renewed in September 1980. Closed on March 3, 1998[99].
XNUM X Year X NUM X Month X NUM X DayShizuoka station front underground mall explosion accidentThe store was severely damaged because the building at the accident site where a large-scale gas explosion occurred was located in front of the store.
Tamaruya is a manufacturing and sales company of Shizuoka's specialty "Wasabizuke", and the building is owned by "Housewife's shop"[100].
Matsuzakaya,IsetanIt was one of the representative department stores in Shizuoka, but the sales floor area was the smallest of the three. Year 3ApitaWithCentral Square Shizuoka(Large scale in the city) Sales fell after opening.At this point, Seibu Department Stores had already gone bankrupt,Millennium RetailingReconstruction under the umbrella.For this reason, it was decided to withdraw because there was no room to renovate the store.
Store firstSaison GroupWithdrawMori trustJoined a groupParcoWill be taken over by.After renovating the building, on March 2007, 3Shizuoka ParcoOpened as.
Hamamatsu store
Shizuoka浜 松 市 中 区Kajimachi 15[74] Store area about 22,000m2.

Opened June 1971, 10. Closed on December 31, 1997[101].
Floor expansion in 1975.The peak sales were in 1991, about 257 billion yen.[102].
Long-established store at its peakMatsubishiAlong with, it boasted the best ability to attract customers in the city, but in 1988Entetsu Department StoreSince the opening of the business, the number of customers has gradually decreased, and the business performance has been sluggish.
In 1993, Hamamatsu City decided to redevelop the area around the store, and with the storeParcoWith 2 coresZaza City HamamatsuThe idea came up, but due to the bursting of the bubbleSaison GroupParco declined to open a store due to the deterioration of its business performance.The store has also announced its withdrawal.As a result, Zaza City was opened without nuclear weapons.
Okazaki store
Aichi岡 崎 市38-5 Sotoyama, Tosakicho AEON MALL Okazaki Okazaki StationThanMeitetsu busGet off at Tosakicho Sales floor area 15,387m2.
Opened on September 2000, 9. Closed on August 22, 2020[3].
Suburban type "2 nuclear 1 mall".By Millennium PlanningionWe worked on it as the first collaboration with, but because the actual result was below the budget,HamakitaSubsequent plans such as stores have been withdrawn.LaterAEON MALLWe have not opened a store in.Also, later the Seibu Department Store itselfSeven & i HoldingsAs a result, they moved into the shopping malls of rival companies.
Seibu Department Store Kansai
In 1971, "Co., Ltd.Seibu Department Store KansaiWas established, and the Shinsaibashi store (later Shinsaibashi Parco), which was the first store to open in the Kansai area under the management of the company, was opened.
Otsu store
ShigaOtsu CityNionohama 2-3-1 Seibu Otsu Shopping Center Keihanzensho StationFrom 500m Sales floor area 28,364m2.
Opened November 1976, 6. Closed December 18, 2020.
7 floors above ground, 1 floor below ground[103].
The first department store in Shiga prefectureHikone OfMarubishi Department StoreIt is a department store that has re-entered for the first time in about 20 years since it closed in 1997.Kintetsu Department StoreUntil the Kusatsu store opened, it was the only department store in Shiga prefecture.
Otsu CityKyoto CityThere was no major Kansai advance due to the location of 10 minutes by train.Seibu GroupFounder'sKojiro Tsutsumi ShigaFrom (Otsu CityHonorary citizen) SoSaison GroupOpened early.1996In the neighborhoodOtsu ParcoAlso opened (2017Closed on August 8st,2018March 4Oh!Me Otsu TerraceReopened as).Also, of the Seibu GroupPrince HotelFor the same reasonLake Biwa Otsu Prince HotelTheBiwa lakeIt is deployed on the shore of Nionohama.
This is the second Seibu Department Store Kansai store.Similar to the Takatsuki store, the concept of a suburban shopping center has been introduced.The store does not have a basement floor, and the grocery store is on the first floor.It also supports daily use.The building design isKiyonori Kikutake.. There is a pyramid-shaped glass-enclosed space on the 6th floor, in which water flows and trees grow, and birds and other animals were kept (now a pet shop).By increasing the number of nuclear familiesCars increaseBecause the number of houses in the suburbs has increasedPrivate carIn response to demandHighwayLarge scale along the roadParking LotInstalled[103].
After the rebranding of the Takatsuki store at the end of September 2019, it became the only store in the Kansai area, but closed at the end of August 9.[3]..After dismantling the store and the site of the multi-storey car park on the north side,Haseko CorporationWill build a condominium.Our store and Okazaki store,SOGOSeishin storeDue to the closure ofKansai-Tokai regionからSogo/SeibuStore disappears[3]..In addition, Kintetsu Department Store Kusatsu is the only department store in Shiga Prefecture.[104].
Takatsuki store
OsakaTakatsuki4-1 Hakubaicho Aurora Mall JR Takatsuki Ekimae Sales floor area 38,964m2.
Opened on November 1974, 11. "Seibu Takatsuki Shopping CenterOpened as.
"JNR Takatsuki station square" in Takatsuki cityRedevelopment businessIn response to ", 1971" Co., Ltd.Seibu Department Store KansaiThe first store to establish.
In 1973Large-scale retail store location lawIt was a pioneer of stores with malls, which tried to cut down the directly managed sales floor and move specialty stores to each floor in response to the enforcement of.
As of October 2017, 29 (Heisei 10)HXNUMXO RetailingThe business has been transferred to the group HXNUMXO Asset Management.
As of October 2019, 10, ``Takatsuki HankyuWas renamed to[105].
Yao store
OsakaYao City2-60 Hikaricho Aurora City Yao (currently Yao Hikaricho Ekimae Building) Sales floor area 38,169m2.
Opened November 1981, 5. Closed December 27, 2017.
"Seibu Yao Shopping CenterOpened as.The image character at the time of opening isB&BEtc. served.
Adjacent land December 2006, 12Ario YaoHas opened and will be connected.Seven & i HoldingsAt 2 storesSynergy effectIt became the first Kansai store of "2 core 1 mall" aiming at.
Starting with the new pedestrian deck that connects Ario, Seibu, and Kintetsu Yao Station, which opened when Ario Yao opened (2006), large-scale renovation work inside and outside the store was continuously carried out by expanding the store. Since the beginning of the 2010s, a major renewal has been carried out, such as the removal of Yao Seibu's famous "water clock."
However, contrary to the group's expectations, customers concentrated only on Ario, and instead of obtaining synergistic effects, the deterioration of business performance could not be stopped, and the store closed at the end of February 2017.[71][106]..After the store was closed, it was announced that Yao City would outsource the operation to XYMAX Corporation, repair it over about half a year, and then continue to operate as a new commercial facility.[107][108].
Tsuka new store
HyogoAmagasaki4-8-1 Tsukaguchi Honmachi Tsukashin Sales floor area 8,260m2(After reduction).

Opened in September 1985. Closed May 9, 2004[110].
In 1972, it had a Tsukaguchi factory that produced women's socks.GunzeClosed the factory due to poor performance.At the same time, a redevelopment project for the former factory site of about 2 tsubo was launched.[65]..At the same time, Seibu Department Stores, which was planning a full-scale entry into the Kansai area, sensed Gunze's redevelopment plan. In 1974, Seibu Department Stores and Gunze agreed on a redevelopment and utilization plan for the site, and the Tsukaguchi Development Project started.[111]..However, negotiations between Seibu Department Stores and the local shopping district were extremely difficult, and the department store, supermarket department, and specialty store department had significantly reduced their business area from the initial plan and reached an agreement.[112].
The Tsukashin store was opened as the core facility of "Tsukashin", which has been studied inside the department store with the concept of urban development.Seiji Tsutsumi named the entire facility a living amusement park[113]..Inclined elevators such as "Tsukashin Cable" became a hot topic.At the beginning of the business, it attracted customers due to its rarity, but soon got tired of it, and sales fell from 1987 billion yen in 280 at its peak to 80 billion yen.This is the "direct location theory" (in the case of central city area, Tsukashin)Umeda(Department stores will not be established in the 10km area) and it is said to be a failure example aiming to create a shopping center that ignores the characteristics of ordinary people.[114].
さ ら にItoman caseSeibu Department Stores Kansai, the operating company, is a "gentleman of darkness"KyonagaAmid concerns about fraudulent painting transactions with the store, the store's foreign sales manager issued a counterfeit appraisal report to the Seibu Department Store Tsukashinten Art Department.[115]It was reported that it was outbursts under the name, and it became the stage of the dark incident, which also greatly damaged the image of the store.
Millennium RetailingThen, as a countermeasure, the store was opened in September 2002 as a neighborhood-type shopping center "Ribbon buildingConverted to.Significantly reduced the directly managed sales floorMuji,UNIQLO,Midori electrification(CurrentEdion),Daiso,Coop KobeIntroduced new tenants such as.However, it also became halfway as a suburban shopping center, and a month later, about 1 km north.JR Itami StationbeforeJuscoLarge-scale shopping center "Diamond City Terrace" (currentlyAEON MALL Itami) Opened, it was stabbed at the end and led to withdrawal.
Tsukashin will be operated by Tsukashin Town Create, a subsidiary of Gunze Development, and after a large-scale renewal, it was renamed to "Gunze Town Center Tsukashin" in April 2006.[116].
Kobe store
Hyogo神 戸 市 中央 区1-3-3 Higashikawasakicho Kobe Harborland Center Building

Separate company "Co., Ltd."Kobe Seibu Department StoreEstablished and opened on September 1992, 9[117].. Closed on December 1994, 12[118].
JNR Minatogawa Freight StationIn the redevelopment area of ​​the former siteHankyu Department StoreAnd opened with 2 nuclear weapons.Kobe HarborlandIt opened at the same time as the opening of the city, and attracted attention as a tourist spot with a panoramic view of the harbor.
JR Kobe StationLocated in front of the underground shopping mallDuo KobeAlthough it is in a good location directly connected throughHanshin Expressway No.3 Kobe Line,National Route 2The flow line on the ground is blocked, and it is a traditional downtown area.New openingDistrict andSannomiya-MotomachiThe number of customers was sluggish due to the distance from the district.He did not perform well and eventually withdrew in just two years.
The commercial building of the Kobe Harborland Center Building, where I was moving in, changed to "The operating company and nuclear facilities.Kobe Harbor Circus→ →Bead kiss→ →Famirio", And after July 2014,"Harbor centerIt is open as.
Toyohashi store △
AichiToyohashiEkimae Odori 1-55

1932 "ToyohashiWhole thingOpened as. In 1971, due to a capital tie-up, "Toyohashi SeibuWas renamed to[119](Maruei,NagasakiyaTo counter the advancement of). "Seibu Department Store KansaiAfter that, it became a directly managed store.Inside the store is the movie theater "Toyohashi Seibu Toho" (formerly known asMarubutsu Kaikan, 270 seats)[120].
After the bankruptcy, the Hakodate store, ams Seibu Sendai store, and Kawasaki store were listed on the unprofitable store list at the same time as the "Reconstruction plan for establishing a reconstruction plan based on the guidelines for private reorganization" and closed on August 2003, 8. A total of 10 full-time employees at the four stores were dismissed (no voluntary retirement offer was conducted).[121].
The site was local in July 2004Gastec Service(Sala Group) Acquired land and started a redevelopment project. August 2008, 8, complex building "Cocora FrontIs open.
Shinsaibashi store △
Seibu Hokkaido
With the reorganization of the Saison Group, in 1988, "Co., Ltd.Seibu HokkaidoEstablished. In 1997, merged by absorption.
Asahikawa store
HokkaidoAsahikawa1st Street 8-chome Right No. 1 Asahikawa StationAdvance sales floor area 30,043m2.

August 1975, 8 "SeiyuAsahikawa Seibu storeOpened as "B building".
1979/9/15Hokkaido MidoriyaBut"ams MidoriyaOpened (Building A) △. (Ams is said to be an abbreviation for Asahikawa Midoriya Shopping Center, but it has never been described as an organization in the store or in advertising media. The ams form is the first opening for Midoriya, so the place name + ams I don't call it.)
October 1980 Docked between Seibu and ams with three connecting passages (basement, 10th floor, 3th floor (ams is 5th floor)).
On September 1981, 9, the local business community said that the building should be regarded as one by a connecting passage.Hokkaido Ams SeibuIt merged on an equal footing and became the new Asahikawa Seibu.[123]..Changed the name of the building to Asahikawa Seibu Seibukan and Amskan.However, for the time being, the two buildings will not be renovated and the business hours of both buildings will remain as they were before the integration.Seibukan is closed, but there was a day when Amskan was open.Small-scale renovations were carried out in sequence, and the sales floors handled by both buildings were consolidated.
August 1982, 10,Asahikawa StationA major renovation will be carried out one week after the opening of the directly connected store.With the theme of a department store with a scent of culture, the Ams Building has been reopened as the A Building for women, and the Seibu Building has been reopened as the B Building for men's clothing, children's clothing, and hobby goods.At the time of this renovation, the business hours were unified, the signboard of Building A was changed to Seibu, and the name of ams disappeared completely.
In 1998, due to group reorganization, "Seibu HokkaidoIt becomes the Asahikawa store. (Sapporo store is Seibu Goban), which was directly managed by an absorption-type merger in 1997.
September 1992 A major renewal since 9 was carried out ahead of the expansion of the floor space of the rival Marui Imai Asahikawa store.
Loft as a large specialty store,Muji,Sanseido BookstoreBut otherHTBshop,Consadole SapporoThe official shop moves in.As for the food in the basement, Building A was mainly for Hokkaido specialties and other gifts, and Building B was mainly for fresh food and prepared foods.In the Saison era, "ams hall (later Seibu Hall)" on the 8th floor of Building A has been changed to "" since 2009, and "Studio 9" on the 9th floor of Building B has been changed to "Studio XNUMX".JRCS Blood Donation RoomAlso, "Asahikawa Community College" on the 9th floor of Building B was changed to "Sanseido Bookstore" (Sanseido Bookstore was originally opened on the 9th floor of Building B and opened on the 7th floor of ams. After that, the ams store was withdrawn and Building B Moved to the 8th floor and the 7th floor of the B building and returned to the 1992th floor of the B building when it was renovated in 9.) In 2010, the "Asahikawa Citizen's Gallery" was opened on the 10th floor of the B building. The restaurant area on the 8th floor of Building A has become an exhibition space.Initially, the exhibition hall was changed to a special exhibition hall in the order of B Building 8F → B Building 7F → B Building 9F.
In February 2009, Seven & i Holdings was considering closing as an unprofitable store, but in JulyMarui Imai Asahikawa storeWas decided to withdraw, so it was decided to keep it alive[124].. that time,Kamikawa-gunHigashi Kagura Town OfAsahikawa Airport TerminalThe shop will also open on behalf of Marui Imai.For this reason our shopJapan Department Store AssociationMember ofJapan's northernmost department storewas.After Marui Imai closedLouis VuittonThe boutiques moved to Seibu, resulting in a significant increase in sales, which continued to increase year-on-year for several years.At that time, the only department stores that were positive year-on-year were the Seibu Asahikawa store and several other stores.
From October 2009 to November 10, the building owner of Building B carried out seismic retrofitting, and also renewed the glass of the observation elevator.
August 2014 Asahikawa City installed a canopy to avoid rain and snow on the Seibu side of the shopping park.
2015May 3Although the specific time is undecided, it was reported that the store is being considered for closing again due to sluggish sales.The reason is in the neighborhoodAEON MALL Asahikawa station squareIt is said that this was due to the large number of customers retreating due to the opening of the business.
From September 2016th to 9th, 16, "Seibu Asahikawa Store 30 Years of History and Memories Essay Exhibition" will be held.Special episode of "A corpse is buried under Sakurako's feet"Was displayed on the panel.The essay exhibition contributor was presented with a booklet containing the episode.[128]..The rooftop signboard was not lit at night after the Great East Japan Earthquake, but it was lit until the closing day.
The entire building was closed at 2016:9 on September 30, 19.With the closure of the Asahikawa store, the former Seibu Department Store completely withdrew from Hokkaido, ending the 30-year history.
Regarding the site, it was announced on February 2017, 2 that the former Building B will be a hotel.It is undecided whether to use the building as it is[129]..In addition, a part of the site of the former building ATsuruha HoldingsWas revealed to buy in December 2017[130].
Sapporo store △
HokkaidoChuo-ku, SapporoKita 4-jo Nishi 3-3-1 Sales floor area 28,924m2(Building A + Building B).

In 1982, the local department store "GobankanBusiness tie-up with.Due to the merger, it was directly managed through "Seibu Hokkaido" (named Gobankan Seibu) and "Seibu Sapporo storeHowever, it closed on September 2009, 9.[131].
At the end of the period, the food section was abolished following the Yurakucho store, and the ladies section was strengthened.
Loft occupied most of the B building, which was expanded in 1997, but after the store closed, in March 2010.Sapporo EstaMoved in.
In January 2011, the building was demolished and the site wasYodobashi CameraSold to[132].
Hakodate store
HokkaidoHakodate9-3 Yanagawamachi 6 floors above ground, 1 floor below ground Sales floor area 13,000 m2[133].

August 1981, 3,Seiyu"Hakodate SeibuOpened as a store.Due to the reorganization of the group, it was absorbed and merged through "Seibu Hokkaido".
In the restaurant area (north and east sides of the building) on ​​the 6th floor, "The Great Exhibition Hall and the Town of Eating and Walking", there was a time when there were about 9 stores open (roast beef shop "Kamakurayama", Ginza " "Sushi field", family cafeteria "Family restaurant Seibu", etc.).
From the early 2000s to the closing of the store in 2003, on the 5th floor "Hobby and Culture Floor"MujiWas open (laterBoni-moriyaAnnex Building 4th floor → Moved to Siesta Hakodate).
In addition to fresh foods, general foods, and national confectionery, an in-store bakery and food court were also set up on the "Aji no Machi Floor" on the first basement floor.
Closed on August 2003, 8[134].
Seibu Hokuriku
In 1988, with the reorganization of the Saison Group, "Darumaya Seibu", Toyama Seibu, and Komatsu Seibu became "Co., Ltd."Seibu HokurikuEstablished. In 1993, merged with Seibu Department Store.
Toyama store △
ToyamaToyamaTotal track3-4-15, 1st basement floor-8th floor above ground Sales floor area 12,470m2.
On February 1972, 2, a big fire broke out in Sogawa Shopping Street.With this as an opportunity, the urban redevelopment project progressed, and on July 17, 1976, Seiyu Store Hokuriku opened the Toyama store in the Sogawa Redevelopment Building.On the first day of opening, 7 people visited and sales reached 2 million yen.[137].
Seiyu Store Hokuriku was established in 1973, opening the Komatsu store in 1975 and the Toyama store the following year.The operation of both stores was under the control of Seiyu's department store division. In 1981, the Toyama store was operated by Seibu Department Store.TransferThe policy was taken to operate integrally with Daruma and Seibu.[138].
In 1980, the company name was changed from Seiyu Store Hokuriku to Toyama Seibu, and the Komatsu store was separated as a directly managed store of Seiyu. In November 1986, Toyama Seibu was charged with opening expenses from the Seiyu Store Hokuriku era.Cumulative debtEstablished Seibu Department Store Toyama to wipe out.The business right was transferred to the new company.Cumulative debt was processed by Seibu Distribution Group[139].. On March 1988, 3, Darumaya Seibu and Toyama SeibuEqual mergerNewly launched as Seibu Hokuriku[140]..In addition, the operation of Komatsu Seibu, which was operated by Seiyu, was also transferred to Seibu Hokuriku.
Returned to Seibu Department Store on October 1993, 10Shigeaki WadaSeibu Hokuriku becomes Seibu Department Store in line with management reforms such as standardization of storesAbsorption mergerWas done[141]..After that, sales at the Toyama store fell to just under 4% of its peak due to the offensive of shopping centers built in the suburbs of the city, and profitability deteriorated.As a result, the store closed on March 2006, 3.[99][142][143].
After the store closed, the site was left unattended for a long time, but in February 2013, the "Sogawa 2-chome District Urban Redevelopment Preparatory Union" was established.[144].Yamato HouseBy 23 storiesPremist Tower SogawaConstruction was underway and was completed in May 2019. The 5st to 1th floors are commercial facilities, the 4th floor is a business facility, and the 5th to 6rd floors are condominiums, with a total project cost of approximately 23 billion yen.Of this amount, about 156 billion yen comes from countries, prefectures and cities.SubsidyWas hit[145].
Itoigawa Shop
NiigataItoigawaOmachi, store area about 200m2[146].
A small store (satellite shop) for foreigners in Toyama Seibu, in the building in front of Itoigawa station19897Opening[146]..On the roof of the building, there was an advertising tower of Seibu's signboard at that time. Closed in the 1990s.There are other satellite shopsUozu-Takaoka-Kurobe-TonamiExisted in[146].
Komatsu store △
Ishikawa小松 市Doiharamachi 10-10 Hisanori Building Seiyu Komatsu storeOpened in 1975 as (GMS). In 1983, Seiyu "Seibu KomatsuConverted to a store[147]..Due to the group reorganization, it was absorbed and merged through "Seibu Hokuriku". Closed on December 1996, 12[148].. In 1998Yamato KomatsuOpened, but closed in June 2010.Yamato dismantles the building and sells the land to Komatsu City for 6 million yen[149], The complex facility "Komatsu As Square" opened in December 2017[150].
Other
Kochi store △
KochiKochi1-8-1 Minamiharimayacho

February 1958Tosa Electric RailwayOpened as "Kaikan". October 1971, 10 Business alliance[151]..November 1973, 11 due to capital tie-upToden Seibu, Since 1992, "Kochi SeibuRenamed to. Closed on December 2002, 12[152].
The operating company is "Toden Seibu Department Stores Co., Ltd." until 1986, "Seibu Department Stores Kansai Co., Ltd." until June 1989, 6, and directly managed after that.
The building was used as a bus terminal until November 2005, 11, but was demolished in June 10.The site has been abandoned for a long time, but April 2006, 6Noda EnterpriseA complex building centered on "Pachinko 123 Harimaya Bridge" opens.
Yurakucho Seibu
Chiyoda ward, TokyoYurakucho2-5-1 Yurakucho Marion

Asahi Shimbun Tokyo Head Office,TohoJapanese theater-Shochiku-Marunouchi PiccadillyOpened a store in response to the redevelopment of the former site.Initially, Seibu was planning to open a store alone, but Toho is a group company.Hankyu Department Store OfSukiyabashiSince they insisted on moving from, the two companies shared the store and moved to the Shochiku side.
Initially "Co., Ltd.Yurakucho SeibuEstablished another company. One of Seiji Tsutsumi's trilogy called "Yurakucho of Kansei Theater (Mind Theater)", "Tsukuba of Mechatronics Store", and "Tsukashin of Town Planning".At the time of opening the store, Tsutsumi said in a newspaper interview,GinzaShopping at Seibu Department StoresSeibu Limited ExpressでKaruizawaIt was my dream to go to. "For this reason, the name was planned to be "Ginza Seibu", but there is a history that it became "Yurakucho Seibu" due to fierce opposition from the shopping district.
From the concept of Tsutsumi's concept of "big is not good", "from goods to things", "information transmission base that is neither a department store nor a mass retailer", and "a new form of retail business that corresponds to all areas of life"Credit Saison, Seibu Allstate Life Financial Services,Seiyo Urban DevelopmentDomestic and overseas villa / house sales, movie / theater ticket sales (Play guideBusiness)Ticket Saison(→SS Communications→ Present:E +), Etc., was positioned as a showcase (information transmission base) of the Saison Group focusing on non-product sales.[155][156].
Although 28 people visited the store when it first opened, Tsutsumi's high-class "Kansei Commercial Code" did not necessarily lead to actual sales, so the cumulative deficit was swelling without recovering the initial investment.as a result,Bubble burstAfter thatMillennium RetailingIt was directly managed under the umbrella.In pursuit of profitability, we carried out a large-scale renewal to a ladies' specialty building,Underground grocery storeWas abolished, but it did not become a rebirth and had the opposite effect, leading to the closing of the store by the end of Christmas 2010.[157][158]..As a successor tenantLUMINEMoved in on October 2011, 10[159][160].
Kawasaki Seibu
Kawasaki City, Kanagawa PrefectureKawasaki ku1-11 NisshinchoKawasaki Lefron

Opened on September 1988, 3. Closed on August 11, 2003[161].
Similar to Yurakucho Seibu, another company "Co., Ltd."Kawasaki Seibu Department StoreWas established and opened, but later became a direct business.Withdrew due to poor performance.
As a successor, in March 2004Yodobashi CameraThere are stores specializing in Le Fron such as multimedia Kawasaki Le Fron.Also for several years as a remnant of SeibuKinokuniya BookstoreWas moving in.
Small store
Ario Hashimoto1st floor, opened on March 2012, 3. Closed on August 2, 2016.
Opened on June 2013, 4.
Ario Sendai Izumi2nd floor, Miyagi prefectureIzumichuo, Izumi-ku, Sendai1-5-1
Although it is a small store, it is the first Seibu department store to open in about 2003 years since the ams Seibu Sendai store closed in 10.[162].. Closed on August 2016, 9.
Ario Ageo1st floor, opened on March 2013, 6. Closed on August 29, 2017.
Ario Matsumoto opened on December 2011, 12.Sales floor area 16m2[163].. Closed on August 2017, 1.
Ario Washinomiya1st floor. Opened on November 2012, 11[164].. Closed on August 2017, 2.
Ito-Yokado Kasai store 2nd floor, 9-3-3 Higashikasai, Edogawa-ku, Tokyo. Opened on October 2012, 10.[165].
Ito-Yokado stand store, 1-1-15 Nakatanishi, Izumi-ku, Yokohama-shi, Kanagawa. Opened on April 2012, 4.Sales floor area 27m2[166].
Seibu Yamato Tsuruma Shop
Ito-Yokado Yamato Tsuruma 2nd floor, 1-3-1 Shimotsuruma, Yamato City, Kanagawa PrefectureYamato Oak City.. Opened on October 2012, 10.
Ario Ueda, Opened on April 2011, 4.
2nd floor of Ito-Yokado Akishima store, 3-2-12 Matsubara-cho, Akishima-shi, Tokyo. Opened on March 2012, 3. Closed on August 2, 2017.
Stores operated by companies other than Seibu Department Stores
Seiyu (Department Store Division → SEIBU Division → Large Store Division)
Although it used the same design and wrapping paper as Seibu Department Stores, the store sales and product purchasing itself were under the jurisdiction of Seiyu.Strictly speaking, it is not a department store, so only the name "Seibu" is used without the department store. At the stores that used to call themselves "Seibu", the color scheme of the logo of the "■ I ■" part of the Roman alphabet type "SE ■ I ■ BU" is also different, and green is used (Seibu Department Stores are red and blue).
Stores that were outsourced to the Saison Group
Credit Saison
ams Seibu Sendai store
ams Utsunomiya store △
Hayashibe
WALK Hayashibe (Nagano City)
Local department stores that participated in capital with Seibu Department Stores
For the above stores, refer to the items of each store
Overseas store
Hong Kong Seibu Department

1990 years,Hong KongEstablished a local corporation. As the first store, it opened in Admiralty's Pacific Place, but in 1, "Founded by Suisei(Dixon Concepts International)[Note 6] Sold to.Operates under a trademark license agreement.The kanji logo uses the same one as Seibu in Japan, but the romaji is a simple font type (the one used in the former Yurakucho Seibu).The symbol mark is unique to Dixon.
After that, it was developed under the name of "Seibu Department Stores" in four cities in mainland China, but as it was a high-class content targeting the wealthy as in the Hong Kong market, it was supported as something out of the reach of the general public. There wasn't. Despite being 4% Hong Kong-owned, it was the target of anti-Japanese demonstrations and was attacked in some cases.As a result, each store has failed or withdrew due to a deficit.
Shenzhen Seibu Department Store
Chengdu Seibu Department Store: SichuanChengduNo. 9, Jinjiang District, Jinjiang District, 5 floors above ground, sales floor area 1 m2.

Opened on September 2006, 4. Closed on August 7, 2009[168].

Shenyang Seibu Department Store: Opened in September 2010.Closed.

Changchun Seibu Department Store: New Century Kogen Hiroba Opened in October 2008. Closed in July 10.

Seibu Indonesia: Seibu Department store, Indonesia

First generation: 1996, with SeiyuIndonesiaA. Latief Corporation established a joint venture and opened a store in the shopping center "Pasaraya Blok M.", but withdrew.

Jl. Iskandarsyah II No. 2, Melawai, Kebayoran Baru, Jakarta
The site is operated by A. Latif as the "Pasaraya Grande".

2nd generation: May 2007 Sogo & Seibu's capital is not included in the local subsidiary of Hong Kong Seibu (Seibu Group).

Opened a store in the shopping mall "Grand Indonesia Mall"[Note 7].
Grand Indonesia Mall, Jalan MH Thamrin No.1, Jakarta, Indonesia
1st basement floor-4th floor above ground.Sales floor area 27,000m2.
Los Angeles Seibu: USA

1962Kojiro TsutsumiOpening a store with direct instructions fromLos Angeles-Wilshire (Fairfax) intersection).Withdrew in just two years.After working at Ohrbach's Department Store, it is now the Petersen Automotive Museum.
Stores that have abandoned opening
1977, A plan to build redevelopment buildings in the first and second districts in front of the station was submitted to create a lively atmosphere in front of Aomori Station.City planningWas decided in 1987.However, in November 1993Bubble burstDue to the long-term recession caused by the company, a business hotel that was planning to expand as a key tenant of the first district building announced that it would withdraw.In addition, he joined the Saison Group in May 1994.MatsukiyaAt the same time, Seibu Department Stores, which was planning to open a store in the second district, also offered to decline the store due to poor business performance.After that, in January 2001, in the second district,Aomori City LibraryRedevelopment building that containsAugerOpened[169][170][171].
As a successor to the Seiyu Store (later Seiyu) Taira Store, which opened in 1957 (Showa 32), in front of Taira Station (currently)Iwaki StationFront) sales floor area 5,600m2The plan was to open a store on the 5th floor above ground and 1st basement floor.[172].
I was looking for the land adjacent to the flat store, but it was difficult due to sabotage work.Finally, at the directors' meeting on November 1959, 34 (Showa 11), Chairman Yasujiro Tsutsumi decided that "it is not necessary to forcibly advance to the local area". Due to the rationalization accompanying the opening of the Los Angeles store, the Seibu Department Store opening plan was canceled and the Seibu Store Hira store was closed.[172].
1973Seibu Department Store acquired a part of the planned opening site. Although it announced that it would open a store in 1977,Large-scale retail store location lawSuspended due to regulations. Although the concept progressed in the 1990s, it was abandoned in 2001 due to the deterioration of the management of Seibu Department Stores. In 2003DaimaruAnnounces expansion into the planned location of Seibu Department Stores[Note 8]..In 2004, Sogo announced the opening of a store and made twists and turns.[174][175]..Then JRSendai Station"Ekimae Chuo South District" to build commercial buildings at the west exitRedevelopmentSeibu Department Stores announced its participation in the "Concept", and in 2006, the "Sendai Store Opening Preparation Room" was set up in the head office.[176], December 2008 Seibu Department Stores withdrew from the "Central South District Town Development Council" created by six landowners, and forgot to open a department store in a commercial building that was planned.The redevelopment plan launched a preparatory union in January 12, and in December 6.Sendai Subway Tozai LineThe project was scheduled to be completed in line with the opening of[174]..The area of ​​the planned redevelopment site is approximately 1 m2..The council plans to build a 12-story commercial building and a 35-story office building on the assumption that the Seibu Department Store will open.Seibu Department Store is also one of the landowners, and the area owned is about 1800m.2Met.
Mitsui FudosanIt is planned to open as a core store of "Kasukabe Mitsui Shopping Center" developed and operated by Seibu Department Store, Seiyu Store (currently Seiyu).Seiyo Urban DevelopmentThe local corporation "Kasukabe Seibu", which was established by the three companies, was also established in September 3.[83]..However, after the Seibu side made three requests to postpone the opening time and confronted with Mitsui Fudosan and others, the Seibu side requested cancellation of the store opening contract and the store was canceled.[84]..Following the cancellation of the store opening, Ito-Yokado announced that it would open a store as "York Matsuzakaya".the aboveRobinson Department Store Kasukabe store[84].. On October 2013, 3,Seibu Kasukabe storeAfter about 27 years, the store was opened at a directly managed store, but closed on February 2016, 2.
1991Owns the site of Shinjuku Freight StationJNR Clearing CorporationConducted interviews with 17 department stores to find out if they intend to open a store.Seibu Department Store,Takashimaya,Isetan,SOGO,MaruiExpressed its intention to open a store and submitted a business plan to the business group[Note 9]..At this time, Seibu Department Stores was not in good financial condition, and it was judged by the business group that it would be impossible to bear a new financial burden of over 1000 billion yen, so it dropped out early.[177]..The bidder said, "We decided on Takashimaya in consideration of the balance of store openings in Tokyo."
1983, Shin-Yurigaoka Station South Exit Redevelopment of New Urban Center (Business nuclear city) Was announced as a tenant of "Shin-Yurigaoka Seibu Shopping Center", which was planned to be constructed as the largest commercial facility in Kawasaki City.A management company by landowners and Seiyo Corporation have coordinated store openings.According to the plan, a part 3 building consisting of 8 basement floors and 1 floors above ground, which houses Seibu Department Stores and specialty stores, and a part 4 building, which consists of 2 floors above ground and houses restaurants and service shops, will be constructed.[Note 10]..Each was scheduled to open in the spring of 1996.However, in November 1994, Seibu Department Stores withdrew its opening due to poor performance.[178][179]..After that, redevelopmentMycalHas progressed and is now "AEON Shinyurigaoka(OldSaty)" "Konami Sports ClubIt is open as "Shin-Yurigaoka" (formerly "Freizeite Shin-Yurigaoka").
ionSuburban type in collaboration withShopping centerAs the second project of the Millennium project, which was established to open stores continuously, it was decided as a core tenant of Aeon Hamakita Shopping Center.However, the management of Seibu Department Stores deterioratedSeibu OkazakiAt that time, it was related to the initial poor performance of Aeon and the opening of AEON stores in the local area.HamakitaMayorIt disappeared due to corruption cases.
Although it was planned as Seibu Department Store Umeda, Umeda was judged to be more appropriate than the department store format considering the location and scale of store openings.loftOpened as.
1987In December, Hiroshima Station South Exit Redevelopment Project B Block (Ale Ale B Building. Currently in A BuildingSogo Hiroshima branchThe second largest local department storeFukuyaHas moved in as an anchor tenant).The following year, in 1988, a memorandum of understanding regarding the opening of a store was signed. It was scheduled to open in 1996.After that, due to the deterioration of Seibu Hyaku's management, he requested the redevelopment association and redevelopment building management company to change the store opening conditions such as lowering the tenant fee, but in September 1993, the change negotiations were difficult and he announced that he would give up opening the store.[180][181][Note 11]..More than 20 years have passed since the start of business here2016ToBic cameraEtc. move inCity Tower HiroshimaIs completed.
CurrentFukuyama City HallThere was also a plan to relocate to Irifune-cho and invite Seibu Department Stores to the site, but this was stalled by corruption by city executives and Seibu.Also later againFukuyama stationA plan to attract Seibu Department Stores to the north exit was raised, but this also failed.
It was decided to be a key tenant of the redevelopment building "Tenjin No. 1970 Store Building" due to urban redevelopment in the 1s.[Note 12] Oil shockAbandoned the opening of the store due to the increase in construction costs and the accompanying increase in burden.[Note 13]..Nichii has opened a store at the planned store location, and due to the subsequent business format change, it is nowTenjin VivreIs open[182].
Testimony from local officials has recently revealed that they were seeking to participate in a large-scale redevelopment that crushed the entire block of the central town (arcade shopping district) in the 1980s.At that timeFukuoka City OfTenjinIt seemed that he was quite enthusiastic about the first department store plan in Kyushu after failing to advance to the district, but after that he could not agree on the conditions. SOGOIt became a negotiation with.Negotiations with Sogo also disappeared spontaneously after 1993 due to changes in economic conditions.After that, the planned location isSouthern farm productsBy 7, we plan to complete a 24-story redevelopment building that includes commercial facilities up to the 2020th floor and condominiums on the upper floors.Amu Plaza KagoshimaConnected to Nangoku Center Building via Premium Building and this redevelopment buildingPedestrian deckWill be installed at the same time[183].
footnote
note
Source
References
Toyama City, "History of Toyama City, Volume 5" Toyama City, 1980.
Inabacho Shopping Street 35 Years History Editorial Board Edition "Inabacho Shopping Street 35 Years History" Tenjin Bibure Shotenkai, 1984.
Tsunehiko YuiHen "History of Saison Volume XNUMX Dynamism of Transformation" Libroport, 1991. ISBN 4845706245
Tsunehiko Yui, "History of Saison, Volume 1991, Dynamism of Transformation," Libroport, XNUMX. ISBN 4845706253
Saison Group History Compilation Committee, "Saison's Activities: Chronology and Materials," Libroport, 1991.ISBN 4845706261
Yasunori Tateishi "Seiji Tsutsumi and Saison Group" Kodansha library, 1995.ISBN 4061858866
Otsu City Museum of History City History Edition, "Illustrated History of Otsu, Volume 1999", Otsu City, October 10, 1.
Related item
外部 リンク
Seibu --Sogo & Seibu Co., Ltd.