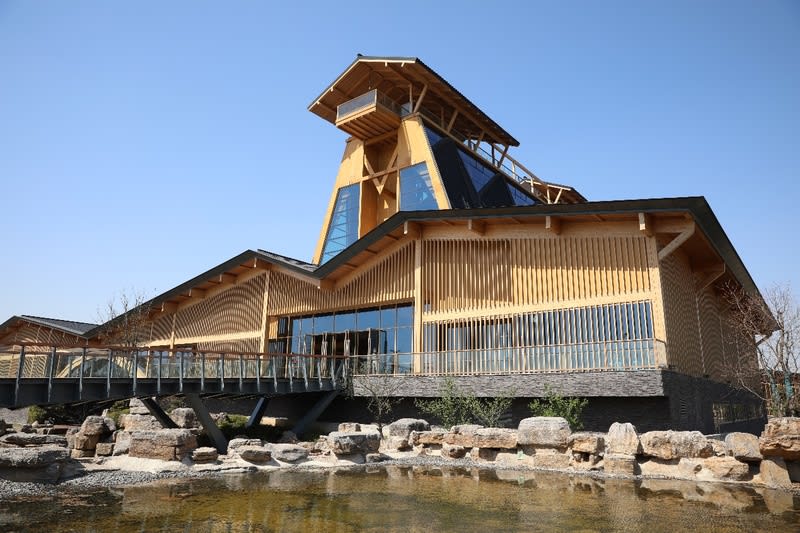 写真 
2021 International Horticultural Expo opens in Yangzhou
 
If you write the contents roughly
Focusing on the concept of "Green Dream, Green Construction, Green Life", the Expo guides the basic design and resource allocation, vigorously promotes the close integration of the exhibition and the ex-post management, and the sustainable utilization of the Expo. Was actively sought. 
Chinese Pavilion "Great Forest and Valleys" AsiaNet 88906 (… → Continue reading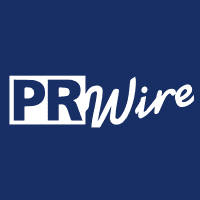 Kyodo News PR Wire
Kyodo PR wire, which distributes press releases and news releases, connects information from "who wants to know" to "people who want to know."
This is a site that consumers should pay attention to, where news releases from major governments and government agencies including local governments and universities are gathered.
---
Wikipedia related words
If there is no explanation, there is no corresponding item on Wikipedia.
exposition
exposition(Hakurankai) is an event that collects goods and materials and opens them to the public.
An exposition (national exposition) that collects and displays various items is1798,French RevolutionOf the time ofParisIt was held in.1849untilParisIt was held 11 times in Japan, and the scale gradually increased.Similar expositionベルギー, NetherlandsWhen it comes to be held in each country,1849ToFrance Ofprime minister International ExpoAdvocate,1851To1st International Exposition UKIt was held in.
The following is a historical description of the major expositions in Japan.
History of Japanese expositions
Prehistory of Japanese Expo
Edo Period Of1757(Treasure calendar7 years), SanukiHiraga GennaiProposal, Honzogaku familyTamura RansuiSponsored byEdo-Yushima(Also called a drug society) was held in[1]..Although the product association was not open to the public, it was the first product association in Japan to collect medicinal animals, plants and minerals from all over the country.Bussankai is often held,1761In (Horeki 11th year), a large-scale Yang Water Horse party hosted by Gennai was held in Yushima.
Participation in international expositions
1867(Keio3 years), at the 2nd Paris ExpositionShogunateandSatsuma DomainとSaga DomainからTsunozumi SanoParticipated and exhibited.Also,Mito Domain OfTokugawa Akitake,Eiichi ShibusawaAlsoParisI went to.1873(Meiji6 years)Vienna World ExpoWas the first Japanese government to officially participate in the project and built the Japan Pavilion.In the Meiji eraInternational ExpoThen, Japanese exhibits were well received and the Japanese boom (Japonisme) Was spread.
National Business Exposition
In modern Japan, it has played an enlightening role in communicating the achievements of new civilizations and cultures of other countries to people.1871(Meiji 4), a product association sponsored by the University South School held at the Western Medical School Herb Garden in Kudan in May (originally planned under the name of the exposition, but renamed to the product association just before) and October of京都 OfNishi HonganjiHeld atKyoto Expo(Sponsored by Kyoto Expo Company) is the earliest exposition in Japan.The exposition will continueKyoto GyoenEtc. were held at the venue.1872In (Meiji 5), the first exposition in Tokyo, orMinistry of EducationAs the first public exposition hosted by the Natural History BureauYushima Seido ExpoWas held.AlsoAbolition of BuddhaDevastated byNaraBut1875(Meiji 8) The first Nara ExpoTodaiji TempleGreat Buddha HallIt was held as a unique exposition that gathered cultural properties owned by temples and shrines in the prefecture at the corridor as a venue.ShosoinIt became a place for re-evaluation of traditional crafts through the reproduction of imperial treasures (held every year until the XNUMXth by the Nara Expo Company).
TokyoThen.1877In (Meiji 10),Ueno ParkThe 1st National Industrial Exhibition (sponsored by the government) was held in Japan.Since then, the National Industrial Exhibition1881(14th year of Meiji)(I.e.,1890(Meiji 23) Ueno,1895(Meiji 28) Kyoto,1903(Meiji 36) Five times were held with Osaka.Japan will hold the 5th Expo in OsakaParis Convention on the Protection of Industrial PropertySince it joined the company, it is possible to sell from overseas, and participation in 14 regions in 18 countries and the number of listings 31,064[2]More than expected listings were collected.This number is1900(33th year of Meiji)Paris Expo37 countries,1902(35th year of Meiji)GlasgowIt is not inferior to the 14 countries of the World's Fair, and can be regarded as a virtually small World's Fair.[3][4][5].Ueno ParkThen, after that1907(Meiji 40) Tokyo Business Expo, Tokyo Taisho Expo1914(Taisho3 years), Peace Memorial Tokyo Expo1922(Taisho 11), a large-scale exposition sponsored by Tokyo Prefecture continued.Most of the exhibition venues in the Meiji and Taisho erasTokyoOr京都Was,Osaka-Nagoya-SendaiThere is also an example of holding at.
In addition, it came under Japanese ruleKoreaとTaiwanHowever, an exposition was held with the aim of showing the results of Japanese rule.1915(Taisho 4nd year)Keijo(CurrentSeoul Special City) Was held inJoseon Industrial Exhibition XNUMXth AnniversaryStarted1929(Showa4 years) in GyeongseongChosun Exhibition,1935(Showa 10)TaipeiでTaiwan Exposition Commemorating the XNUMXth Anniversary of the First GovernmentWas held.
Private-sponsored exposition
Until thenGovernment officeBy an exposition sponsored byinvestmentAnd消费It was also shown to be effective for expansion, and after the Taisho eraprivateCompany-sponsored expositions are now being held.Newspaper company,Department store,Railway operatorEtc. have come to host the exposition.It was even more effective for this by taking up the holdings mutually.
Cancellation of the 2600 AD Expo and the Tokyo Olympics
In the Showa era, the momentum to hold an international exposition in Japan increased,ParliamentBut it was discussed.It corresponds to 2600 AD1940In Japan in anticipation of (Showa 15)2600 AD Memorial World Exposition of JapanIt was decided to hold (1934(Established Japan World Exposition Association in 9).Also,Tokyo OlympicsAlso held in the same year1936It was decided in (Showa 11) and preparations were made.However, due to the intensification of the Sino-Japanese War, the number of participating countries was expected to decrease, and due to opposition from the military,1938It was decided to cancel the event in (Showa 13).
Japan World Exposition (Osaka Expo)
With the theme of "progress and harmony of humankind"1970(Showa 45),OsakaSuita CityIt was held in. 77 countries participatedAsiaIt was the first international exposition in Japan.For more information"Japan World ExpositionSee.
There are the following three special expositions after the Osaka Expo. "International ExpoSee also.
Local exposition boom
Second World WarExpositions have been held in various places since then, but the most successful one was the forerunner of the local exposition boom.1981Held in Kobe in (56)Portpia '81.LandfillThe idea of ​​developing infrastructure in Japan and proceeding with the development of the site at the time of the Expo is similar to the Osaka Expo.With great success, the city administration reform project, commonly known as "Kobe City Co., Ltd.", became a big hit.
after that,Bubble economy,Municipal systemOverlap with 100th anniversary business1989In the years before and after (XNUMX),Yokohama ExpoLocal exposition booms occurred in various places.However1990 eraWhen you enterBubble burstCalm down withTokyo waterfront subcenterWas scheduled to take place inWorld City ExpoWas canceled.Since then, various expositions have been held, but the question of "Is an exposition necessary?"It was a local expo boom1988Most of the expositions held in (63) were in the black,SapporoWas held atWorld food festivalHas posted a large deficit of 90 billion yen due to the lack of management.
2005 Japan International Exposition (Ai-Chikyu Expo, Aichi Expo)
With "natural wisdom" as the main theme and "global exchange" as the concept2005(17)AichiNagakute Town (currently:Nagakute),AichiSeto CityIt was held at.It was the first international exposition in the 120st century, attended by more than 21 countries, the largest number in the history of Japan's Expo.For more information"2005 Japan International ExpositionSee.
List of expositions in Japan
■National Confectionery ExpoandNational urban greening fairIs not listed below.
Before World War II
(HyogoKobe CityWadamisaki "Warakuen Aquarium"1897)
Tokyo Business Expo(Tokyo Prefecture,1907)
Kansai Prefectural Union Co-Promotion Association(Everywhere,1883)- 1910)
Tokyo Taisho Expo(Tokyo Prefecture,1914)
(Kyoto,1915)
Hokkaido Expo commemorating the XNUMXth anniversary of the opening of the road(HokkaidoSapporo ward-Otaru Ward,1918)
(Tokyo Prefecture,1918)
Peace Memorial Tokyo Expo(Tokyo Prefecture,1922)
(Kyoto,1924)
Electric Expo(Osaka, 1926)
Tohoku Industrial Expo(Miyagi PrefectureSendai city,1928May 4 - May 6)
(Okayama Prefecture, 1928)
(Kagawa Prefecture, 1928)
Dairei Memorial Domestic Promotion Tokyo Expo(Tokyo, 1928)[1][2]
(Yamanashi Prefecture, 1928)
The Great Exposition Celebration Nagoya Expo(Aichi Prefecture, 1928)
(Kyoto Prefecture, 1928)
(Osaka Prefecture, 1928)
(Kagoshima Prefecture, 1931)
(Nagaoka City, Niigata Prefecture, 1931)
(Hokkaido, 1931)
(Nara Prefecture, 1933)
(Nagasaki Prefecture, 1934)
(Kanagawa横 浜 市, July 1935, 3-August 26, 5)[6]
(Kumamoto Prefecture, 1935)
(ShizuokaHamamatsu city, 1936)
(FukuokaFukuoka City, 1936)
Niman Industrial Exposition(Toyama Prefecture, 1936)
(Hyogo Prefecture, 1936)
Beppu International Hot Spring Tourism Exposition(Oita Prefecture, 1937)
(Miyagi Prefecture, 1938)
(AichiNagoya city, 1939)
(Yamagata Prefecture, 1939)
After World War II
Japan Trade Expo(Kanagawa, 1949)
(Nagano Prefecture, 1949)
(Kochi, 1950)
(Tokyo, 1950)
(Kanagawa Prefecture, 1950)
(Hamamatsu City, Shizuoka Prefecture, 1950)
(Toyama Prefecture, 1951)
(HokkaidoIwamizawa-Furano Town-Obihiro,1952)
Yokkaichi Exposition(Mie Prefecture, 1952)
(Gunma Prefecture, 1952)
Fukui Reconstruction Expo(Fukui Prefecture, 1952)
(Aichi Prefecture, 1954)
(Okayama Prefecture, 1954)
(Toyama Prefecture, 1954)
(Osaka Prefecture, 1954)
Nuclear Peaceful Use Expo(Tokyo-HiroshimaHiroshima cityTouring 11 cities nationwide, etc.1955-1957)
(FukuokaOmuta City, 1957)
(Tokushima, 1958)
(Hiroshima, 1958)
Hokkaido Grand Exposition(Sapporo, Hokkaido,1958)
(Fukuoka Prefecture, 1960)
(Fukuoka Prefecture,1962)
(Fukuoka PrefectureFukuoka City,1966)
(Sendai, Miyagi Prefecture,1967)
Hokkaido Centennial Memorial / Hokkaido University Exposition(Sapporo, Hokkaido,1968)
Lake Biwa Expo(ShigaOtsu City, 1968)
(OkayamaOkayama City, 1972)
(Fukuoka City, Fukuoka Prefecture,1975)
Hokkaido Children's Expo(HokkaidoKushiro,1978July 7st-August 1th)
Japan Sea Expo(Kanazawa City, Ishikawa Prefecture,1978July 8st-August 18th)
Setouchi 2001 Grand Exposition (2001 Expo,OkayamaOkayama City,1979July 3st-August 17th)
Kobe Port Island Expo(Portpia '81, Kobe City, Hyogo Prefecture,1981)
(Fukuoka City, Fukuoka Prefecture,1982)
'82 Hokkaido Expo(Sapporo, Hokkaido,1982)
Northern Area Agriculture and Forestry Expo(Obihiro City, Hokkaido,1982)
(Niigata City, Niigata Prefecture,1983)
Osaka Castle Expo(Osaka PrefectureOsaka, 1983)
(Toyama Prefecture, 1983)
'84 Otaru Expo(HokkaidoOtaru, 1984)
(AichiNagoya city, 1984)
(Hyogo prefectureAwaji Island,1985)
Hokkaido 21st Century Exposition(Iwamizawa City, Hokkaido, 1986)
(AkitaAkita City, 1986)
'87 World Old Castle Expo(Shiga PrefectureHikone, 1987)
'87 Future Tohoku Expo(Sendai City, Miyagi Prefecture, 1987May 7 - May 9)
Tennoji Expo(Osaka-shi, OsakaTennoji Ward,Year 1987May 8 - May 11)
(Kyoto Prefecture, 1987)
World food festival(Hokkaido, 1988)
Seto Ohashi Bridge Memorial Expo(Kagawa PrefectureSakaide,Okayama PrefectureKurashiki,1988)
(Hyogo prefectureMita, Hyogo PrefectureMt. Sasayama Town, Hyogo PrefectureKashiwara Town, 1988)
(Hyogo prefectureMita, 1988)
(Hyogo prefectureTannan Town, 1988)
Nara Silk Road Expo(Nara PrefectureNara, 1988)
Seikan Tunnel opening commemorative exposition(AomoriAomori,HokkaidoHakodate, 1988)
Gifu Chubu Future Expo(Gifu(I.e., 1988)
'88 Hida / Takayama Food and Greenery Expo(Gifu PrefectureTakayama, 1988)
(Tochigi PrefectureUtsunomiya City, 1988)
'88 Saitama Expo(SaitamaKumagaya, 1988)
(HokkaidoHiroo, 1988)
Asia Pacific Expo(Yoka Topia,FukuokaFukuoka City, 1989)
Yokohama Expo(YES'89,Kanagawa横 浜 市, 1989)
Holland Festival Dach Land '89 Osaka(Osaka PrefectureSakai City, 1989)
'89 Himeji Shirotopia Expo(Himeji City, Hyogo Prefecture, 1989)
Expo of the sea and island(Hiroshi Kaijima,Hiroshima cityHiroshima city, Hiroshima coast, 1989)
World Design Expo(Nagoya City, Aichi Prefecture, 1989)
(Niigata Prefecture, 1989)
(Yamagata Prefecture, 1989)
(TottoriTottori City, 1989)
Kofu Expo '89(YamanashiKofu City, 1989)
(Okayama PrefectureKamokata Town, 1990)
'90 Nagasaki Travel Expo(Nagasaki City, Nagasaki Prefecture, 1990)
(Miyazaki, 1990)
(1991)
(ToyamaToga Village, 1992)
Communication World '92 Hokkaido 2000(Com Expo) (Sapporo, Hokkaido, 1992)
Tokachi Green Earth Expo(Obihiro City, Hokkaido,1992)
(1992)
(Kobe city, Hyogo Pref,1993)
Japan Expo Shinshu Hiroshi '93 / Shinshu Expo(NaganoMatsumoto,1993)
TAMA Life 21(TokyoTama area, 1993)
Kurayoshi Agricultural Expo(Tottori prefectureKurayoshi, 1993)
Kita Kinki Exchange Expo(KyotoFukuchiyama City, 1993)
(Kyoto,1994)
(KyotoSeika Town, 1994)
(Hyogo prefectureTajimaRegion, 1994)
(Hyogo prefectureToyooka, 1994)
World Resort Expo(Wakayama Prefecture, 1994)
Festival Expo Mie / World Festival Expo(Mie, 1994)
Hana Festa '95 Gifu(Gifu PrefectureKani City,1995)
Romantic Pier Fujiwara Kyo '95(Nara PrefectureKashihara, 1995)
World and Exposition(Saga Prefecture,1996)
Hideyoshi Kitaomi Expo(Shiga PrefectureNagahama, 1996)
World Insect Expo, Lake Towada(Aomori PrefectureLake Towada, 1996)
Forest and Lake Festa(Lake Towada Town, Aomori Prefecture, 1996)
(Marugame City, Kagawa Prefecture, 1997)
International Dream Exchange Expo(Sendai, Miyagi Prefecture,1997)
Motonari Motonari(Hiroshima City, Hiroshima Prefecture, 1997)
International horticulture and landscapingJapan Flora 2000(Awaji Flower Expo,Awaji dream stage(Hyogo prefectureAwaji Town),2000)
Battle Sekigahara Hiroshi Ogaki(Gifu PrefectureOgaki, 2000)
Dinosaur Expo Fukui 2000(Fukui PrefectureKatsuyama City, 2000)
(Sakai City, Osaka Prefecture, 2000)
(Ishikawa, 2000)
Shizuoka "Aoi" Expo(Shizuoka City, Shizuoka Prefecture, 2000,2001)
(Shizuoka Prefecture, 2001)
(Kobe City, Hyogo Prefecture, 2001)
(Nagano, 2001)
Yamaguchi Kirara Expo(Yamaguchi , 2001)
(Kanazawa City, Ishikawa Prefecture,2002)
Wakasa Road Hiroshi 2003(Fukui PrefectureObama City,2003)
Atami Flower Exposition(Shizuoka PrefectureAtami,2004)
(Ehime, 2004)
Flower Festa 2005 Gifu(Gifu PrefectureKani City,2005)
Nagasaki Saruku Expo(Nagasaki City, Nagasaki Prefecture,2006)
(Nagahama City, Shiga Prefecture, 2006)
Kumamoto Castle 400th Anniversary Festival(Kumamoto, 2006-2008)
Country of KaiFurinkazan Expo(Yamanashi, 2007)
Kyoto Cultural Expo(Kyoto City, 2007)
Kaikoku Expo Y150(Yokohama-city kanagawa prefecture,2009)
Hamamatsu Mosai Culture World Expo 2009(Hamamatsu City, Shizuoka Prefecture, 2009)
Heijo 1300 year festival(Nara City, Nara Prefecture, 2010)
Shobara Satoyama Hiroshi(Hiroshima PrefectureShobara,2010~2011)
(Ehime Prefecture,2012)
(Shimane Prefecture,2012)
(Ehime and Hiroshima prefectures,2014)
Hizen is the Bakumatsu Restoration Expo(Saga Prefecture,2018~2019)
Japan Expo system
OldMinistry of International Trade and IndustryExpo under the specific exposition system.This system is currently over.Held 12 times in total, held twice in Wakayama Prefecture.
Impact
2000(12) ~2001(13)Internet expo(Commonly known as: Impact) was held.Unlike past expositionsインターネットupperVirtual spaceIt is an exhibition at.At the timeprime ministerMetMoriAdvocated byIT strategy"e-JapanIt was one of the concrete examples of ", but there are many criticisms about the results.
Schedule
As mentioned above, many of the expositions that have been held in Japan so farSpring:~Fall:It is held at the time of.Winter:There are almost no examples of central events so far.It was a time when outdoor exhibitions and spectators waiting for admission outdoors did not feel cold.spring vacation,Golden weekandSummer VacationIt seems that it was held aiming for the spring-autumn holiday season such as the time of.
In particular, all international expositions (world expositions) and major regional expositions (""Portpia '81Is a good example)3Opening9The "closing" schedule is widely recognized, and many people think of it as an image.For small local expositions, "7Opening9There are many cases of "closing".This exposition includes the extremely hot summer months, and many more exposition venues are hotter than the temperature due to radiant heat during this period.heatstrokeThere is also a view that it is not good because there is a high risk of becoming such a thing.
In many cases, the number of spectators seems to increase. "3Opening9In the case of the "closing" schedule3~4The audience is small in the middle of the day4Late ~5Invited the first increase in the number of spectators (in this5ToSchool excursionSchool excursion students are also included),6~7In the beginningrainy seasonBecause of the decrease,7Mid ~8The middle is the time when the audience is the most crowded, and finally just before the closing9It seems that there are many cases where the number of spectators increases in a rush.
Significance of the exposition
The format of the exposition is19st centuryから20st centuryAlthough it has played a major role in each country, it can be said that the significance of the exposition is being questioned now that various events and exhibitions are being held on a daily basis due to the progress of computerization.
The content of the exhibition depends on the theme of the exposition, but in many cases, the content will widely inform the public of the achievements of science and technology, and the content will be a PR for exhibiting companies, organizations, and national governments (for example, the culture and features of the exhibiting country). Inform) in many cases.However, there is a tendency to refrain from overt promotion of companies.
But what many spectators expect from an exposition is some sort of "festival" or "movement".amusement parkOften it is something like.Playground equipment installed at the exhibition hall (Ferris wheel,ObservatoryEtc.), or in the deliverables of science and technologyMech robot,Space development,3D image,Linear motor carExhibitions that are easy for children to understand and have a flashy appearance tend to be popular.In addition, most of the spectators expect the exhibition to be teenagers such as children, junior high school students, and high school students, and there is a tendency that few adults in their 10s or older want to get something from the exhibition.
Related literature
Book
Dissertation
footnote
Related item
Japan Expo
Horticultural Expo
Wedenhar (All-Russian Exhibition Center) --A permanent exposition facility opened by the former Soviet Union in the suburbs of Moscow.The facility name has changed from All-Russian Agricultural Expo → Soviet National Economic Achievement Expo → All-Russian Exhibition Center → Current facility name "ВДНХ".
外部 リンク