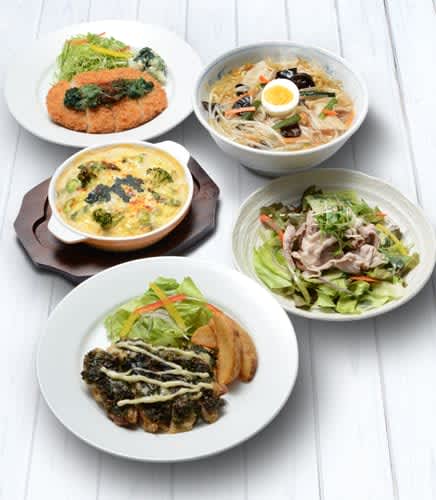 Photo "Taberumo" menu * Image
The second product at five employee cafeterias as "Spirulina" and "Eating SDGs", ingredients that create a sustainable future ...
 
If you write the contents roughly
https://www.taberumo.jp/
■ About Shidax Contract Food Service Co., Ltd. (SCF)
Founded in 1959, it is a business subsidiary responsible for the school lunch business, which is the founding business of the Shidax Group, and operates approximately 1,200 employee cafeterias and student cafeterias. 
Taberumo Corporation (Headquarters: Chiyoda-ku, Tokyo / hereinafter, Taberumo) and Shidax Corporation (Headquarters: Shibuya-ku, Tokyo) ... → Continue reading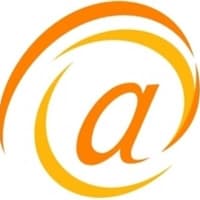 @Press
Atpress is a pioneer in the distribution of press releases.
We handle a wide range of genres of news, from tourism and gourmet to entertainment and gadgets.
It is packed with the latest information that can be delivered faster than anywhere else because @Press, which distributes press releases to TV, magazines, web media, etc. and is strong in SNS!
---
Wikipedia related words
If there is no explanation, there is no corresponding item on Wikipedia.

company cafeteria
company cafeteriaWhat is (Shainshokudo)?CompanyFor employees ofCafeteria.Company foodAlso abbreviated as (soil and grain).
Overview
WorkerTargetingoffice,工場The school lunch provided at such places is called business lunch.[1]..The employee cafeteria is the officeEmployee,StaffIt is installed at a business establishment that needs to be convenient for the meals of the people concerned (as an example of a business establishment that needs to be, the business establishment restaurantExistsDowntownIt is installed in a place away from the office, and there are offices where it is difficult to go outside during work due to the vastness of the office or security concerns).Other,Employee WelfareFrom the standpoint of a facility, it often has the character of a break room, a lounge, health care, or a venue for in-house events.
Student cafeteria,municipal officeGovernment staff cafeteria, etc.NHKIn many cases, the staff cafeterias of public organizations such asTokyo Metropolitan GovernmentIt is often open to the public, such as the cafeteria in the neighborhood, and employees of companies that do not have a cafeteria in the neighborhood, visitors and visitors, neighborsresidentsFurthermore, if it is a particularly famous spot such as the Tokyo Metropolitan Government Building, it may be used by tourists.However, due to the nature of the facilityWeekdayThere are many places that are open only during the daytime.Pricing is commonRestaurant industryIt is a welfare facility that is slightly cheaper than the general restaurant (in many cases, there is almost no price difference from general restaurants).However, in the case of an employee cafeteria run by a private company,InvestmentFromCapitalAnd gained through corporate activitiesProfitBefore it is operated with the support of the company, it cannot be said that it is lenient, and the company itselfSecurityDue to the above problems, there are many cases in which the location and existence itself are willing to refrain from disclosing it to the public, and in many cases it cannot be used by anyone other than the person concerned.For exampleHokkaidoSapporoChuo-ku OfYodobashi CameraMultimedia Sapporo has an employee cafeteria on the basement of the building, which is exclusively for employees.エ レ ベ ー タ ーYou can only come and go, but not to mention the fact that the store has an employee cafeteria, even the existence of the basement is not well known to the general public.
JapanAs well,OverseasMany companies have similar facilities in-house.Emerging industrialized countriesFactory andSilicon ValleyFamous IT companies (especiallyGoogle,AppleIn many cases, the employee cafeteria is free of charge, with an emphasis on employee welfare.
Operation method
There are direct management, semi-direct management, outsourcing, etc. as the operation method.
Direct management method

A form in which the business owner of a company directly manages the school lunch business as part of corporate management[2][3][4][4][5].

Semi-direct management method

A form in which only the school lunch department is made independent as a separate company, and that company operates and manages the school lunch business.[2][3][6][5].

Outsourcing method

A form in which a school lunch company entrusted by the business owner operates and manages all or part of the school lunch business (cooking, serving, dishwashing)[2][3][4][5]..Regarding the consignment of the employee cafeteria by a restaurant companyContract food serviceSee also
It may be run by a co-op or a company retiree group[2][5].
Burden of costs
There are the following types of cost burden.
Settlement method
There are the following types of settlement methods.
Regarding the settlement method, a cashless method is adopted to improve the efficiency of accounting, and tableware is used.RFIDSome companies are trying to make various efforts, such as embedding and calculating charges immediately.
Meal form
The form of feeding is classified as follows.
Set meal method
cafeteriathe way

food courtthe way 

Brand concept method

Bento method
In the past, many employee cafeterias had to provide a large amount of meals in a short period of time, so the menu was limited and the contents were not very promising.However, in recent years, an increasing number of companies are trying to improve the quality by adopting the cafeteria method.
Since nutritional management is difficult with the cafeteria method, nutrition labeling and nutritional information are often posted and distributed to contribute to improving self-management ability in the diet.[10]..Also, the healthy menu may be set separately.[9].
skyscraperWhen the tendency for companies to accumulate in Japan becomes remarkable, in office districts where restaurants are scarceCateringLunch boxes sold by temporary stores such as these may make up for food shortages, but as part of comprehensive urban development, around the officesEating out company,convenience storeIt was designed so that it is not necessary to have a unique employee cafeteria, such as by attracting commercial facilities such asoffice StreetHas come to be seen more often.
Serving meals
The method of serving and coloring is classified as follows.
Self method

Half self method

Full service method

A form in which employees of the cafeteria serve all meals and meals[2].
footnote
^

Kenji Toyama, Tomoo Kobayashi, Misako Sogawa, Tomoko Kanda ed., "Nutrition Science Series NEXT Food Service Management Theory 3rd Edition" Kodansha p.169 2012

^ a b c d e f g h i

Kumiko Sakaguchi and Tetsuo Ueda, "Expert Registered Dietitian Training Series, Feeding Business Management Theory," Kagaku-Dojin p.4 2006

^ a b c

Kumiko Sakaguchi and Tetsuo Ueda, "Expert Registered Dietitian Training Series, Feeding Business Management Theory," Kagaku-Dojin p.177 2006

^ a b c

Kenji Toyama, Tomoo Kobayashi, Misako Sogawa, Tomoko Kanda ed., "Nutrition Science Series NEXT Food Service Management Theory 3rd Edition" Kodansha p.170 2012

^ a b c d e f g h i

Choji Nakamura et al., "Nutrition Handbook 3rd Edition" Gihodo Publishing p.841 1996

^ a b c d e

Kenji Toyama, Tomoo Kobayashi, Misako Sogawa, Tomoko Kanda ed., "Nutrition Science Series NEXT Food Service Management Theory 3rd Edition" Kodansha p.171 2012

^ a b c d

Kumiko Sakaguchi and Tetsuo Ueda, "Expert Registered Dietitian Training Series, Feeding Business Management Theory," Kagaku-Dojin p.175-176 2006

^

Choji Nakamura et al., "Encyclopedia of Eating Habits and Nutrition" Maruzen p.949 2005
Related person
Related item