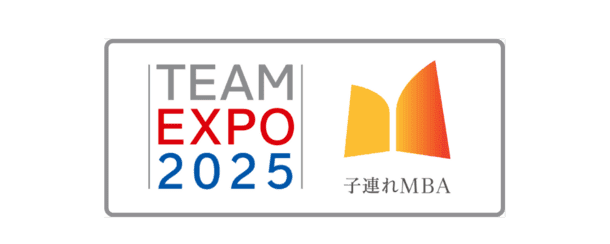 写真 
Registered as a co-creation partner at the 2025 Japan International Exposition "TEAM EXPO 2025", aiming to realize the theme ...
 
If you write the contents roughly
In order to realize the theme of the Osaka / Kansai Expo, "Designing a Future Society that Shines Life," and to contribute to the achievement of the SDGs, this is a program in which diverse participants take the lead in co-creating the ideal future society. 
Petit de Gachi (registration: Kyoto Prefecture, representative director: Miho Akasaka), which operates the "MBA with children", is a public interest incorporated association law ... → Continue reading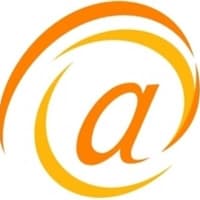 @Press
Atpress is a pioneer in the distribution of press releases.
We handle a wide range of genres of news, from tourism and gourmet to entertainment and gadgets.
It is packed with the latest information that can be delivered faster than anywhere else because @Press, which distributes press releases to TV, magazines, web media, etc. and is strong in SNS!
---
Wikipedia related words
If there is no explanation, there is no corresponding item on Wikipedia.

2025 Japan International Exposition
2025 Japan International Exposition(2025 Exhibition Exhibition, English name:Expo 2025 Osaka, Kansai, Japan) Is2025 (Reiwa7 years)Japan OfOsakaOsakaKonohana Ward OfYumeshimaTo be held inInternational Expo.
The abbreviation is "Osaka/Kansai Expo(Osaka / Kansai Banpaku)[1].
Overview
The 2025 Japan International Exposition Association is an international exposition held in Osaka Prefecture.Registration ExpoIt is divided into (Registered Expo) and is scheduled to be held as a large-scale exposition dealing with comprehensive themes. 1970Osaka ExpoTo distinguish it from, the abbreviation is "Osaka/Kansai ExpoBecame[1].
History
2018 The 11th meeting held in Paris, France on November 23BRVoting was held at the general meeting.The final presentation was in Baku, Osaka, and Yekaterinburg in that order, and the opinions were presented for 30 minutes, after which the venue was decided by a computer anonymous vote.Cities that get more than two-thirds of the total will get the right to host, and if they do not reach it, the lowest city will drop out. When narrowing down to two cities, the city that got the majority was supposed to get the holding right.In the first vote after the final presentation, Osaka received 3 votes, surpassing Yekaterinburg with 2 votes and Baku with 2 votes, but did not reach two-thirds of the total votes and voted with Yekaterinburg. It became. In the second vote, Osaka received 85 votes and Yekaterinburg had 48 votes (and 23 abstentions).As a result, the venue for the 3 International Exposition was decided to be Osaka.[2][3].
Holding an international exposition in Japan2005 Japan International ExpositionThis is the sixth time in 20 years since Expo 6 Aichi, Japan, and the third time in 20 years as a registered expo (formerly General Expo).As a registered exposition (former general exposition), it will be held in Osaka1970 ToSuita CityHeld atJapan World ExpositionFor the second time in 55 years since then, including the special expo1990 Osaka CityTsurumi kuHeld atInternational Flower and Green ExpoThis is the third time in 35 years since then.
Voting result
Voting result

| city | 1 times | 2 times |
| --- | --- | --- |
| Osaka | 85 | 92 |
| Yekaterinburg | 48 | 61 |
| Baku | 23 | — |
Theme: "Capital of people"[4]
Theme: "Changing World, Comprehensive Technological Innovation-To Children and Future Generations"[5]
Theme: "Designing a future society that shines with life"
Candidate withdrawal;
Venue construction cost
The venue construction cost is expected to be about 1250 billion yen, the national government will bear 400 billion yen, the city of Osaka will bear 400 billion yen, and the business world will bear 400 billion yen, of which the business world will bearMasayoshi MatsumotoKansai Economic FederationThe mother's body from the chairmanSumitomo Group OfShiramizukaiとJapan Business FederationA plan to bear 100 billion yen and 200 billion yen in the Kansai business world was put together.After that, the Shiramizukai was examined at the request of Chairman Matsumoto, and it was decided to donate 2019 billion yen at the meeting in September 9.[9][10].. In April 2020Ichiro MatsuiMayor of OsakaIt is,物 価It was revealed that the venue construction cost could increase to about 1600 billion yen due to the rise etc.[11].
Government response
Following the decision to invite the Expo on November 2018, 11 (before dawn on the 23th of Japan time), on December 24, 12Hiroshige SekoThe Minister of Economy, Trade and Industry has been appointed as the Minister in charge of the Expo, and the Government of Japan has designated a special measure law to enable the appointment of a full-time Minister in charge of the Expo. The Act on Special Measures Necessary for this (Act No. 31 of 18) "was enacted.As a result, a full-time Expo Minister was appointed from September 2020, 9.The title of the Special Measures Law is September 16, 2021.Law Concerning Special Measures Necessary for Preparation and Operation of the International Exposition to be Held in the XNUMXth Year of the OrderThe title has been changed to.
Successive Ministers of State for the 2025 Expo
2025 Japan International Exposition Association
Following the successful bid2019 (Heisei 31)1Was established in[12]..Headquarters in OsakaSakishima Government BuildingLocated in. 2019 (First year of Reiwa) Shifted from a general incorporated association to a public interest incorporated association in October.
Chairman (Representative Director)
Secretary-General (Representative Director)
Vice Chairman (Director)
Director
Deputy Secretary-General (Director)
Auditors
Transportation to the venue
The access road to Yumeshima is alreadyYumesaki tunnelとYumemai BridgeThere are two of them.
Rail accessOsaka Metro Chuo LineBy 2024Cosmo Square StationからYumeshima StationWill be extended to (tentative name)[14]..Already, when the Yumesaki Tunnel was constructed, a railway tunnel was also installed.[15].
Theme
Ministry of Economy, Trade and IndustryIn the "2017 International Exposition Study Group Report" released on April 4, 7, the themes and sub-themes were as follows.[16].
Theme: Designing Future Society for Our Lives
Sub-theme

A diverse and healthy way of life
Sustainable socio-economic system
Logo
Purpose of the event
・ Sustainable Development Goals set by the United Nations (Sustainable Development Goals) Contribution to achievement[20]
・ Japan's national strategySociety5.0Realization of *
* Society5.0: The fifth new society (super smart society) following the hunter-gatherer society, agricultural society, industrial society, and information society. A society that brings affluence to people through efforts that maximize the use of ICT and integrate cyberspace and physical space.
The Osaka-Kansai Expo was held at the United Nations Sustainable Development Summit held at the United Nations Headquarters in September 2025 to aim for a society in which the SDGs, which set 9 goals as sustainable development goals, were achieved. To do. 17, which remains until 2030, the target year for achieving the SDGs, is an extremely important year for accelerating efforts toward realization.
Efforts for the Osaka / Kansai Expo
# thinkexpo2025: A project to spread the significance and value of holding in Japan as a "place for solving human problems", which is the philosophy of the Expo, and to create ideas with the younger generation who will lead the future of society.
WAKAZO.ONLINE: A platform for young people to take the initiative in creating the Osaka Expo in preparation for the Osaka Expo, which aims to attract 2025. On the website, you can post ideas, opinions, favorites, and comments in free form such as texts, images, and videos in SNS format, referring to the theme set for each period.
Ambassador
The "2025 Japan International Exposition Ambassador", the face of the Expo, was announced on February 2020, 2.[21]..The following 6 groups (in alphabetical order) were appointed.
producer
On July 2020, 7, there was a press conference to announce 13 producers.10 venue design producerSou Fujimoto(Architect), 1 venue management producer (planner), 8 theme business producersShinichi Fukuoka(Biologist,Aoyama Gakuin UniversityProfessor),Shoji Kawamori(Animation director),Naomi Kawase(Film director),Oyama Kaorudo(TV writer,Kyoto University of Art and DesignVice President / Professor),Hiroshi Ishiguro(Robot engineer,Osaka UniversityHonorary Professor),Sachiko Nakajima(musician),Yoichi Ochiai(Media artist,University of TsukubaAssociate Professor),Hiroaki Miyata(Healthologist, Professor at Keio University)[22].
Related item
footnote
外部 リンク