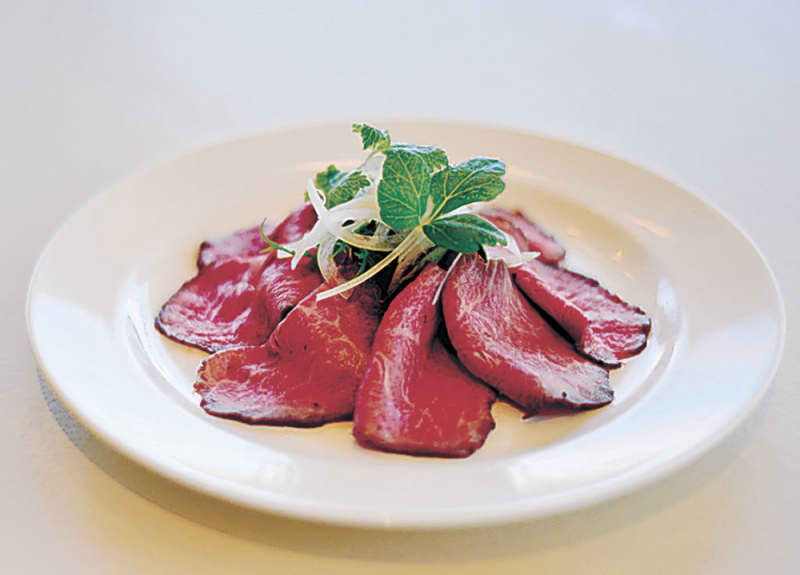 Photo Noto beef roast beef
Addition of 185 items of reward items Ishikawa Prefecture's hometown tax payment, Noto beef, bamboo, cypress work, etc.
 
If you write the contents roughly
If you donate your hometown tax to the local government you want to support, the amount exceeding the self-pay of 2 yen will be deducted from your income tax and personal residence tax. 
On the 9th, Ishikawa Prefecture will add 185 new hometown tax refund items, increasing the total to 524 items.Noto beef loin ... → Continue reading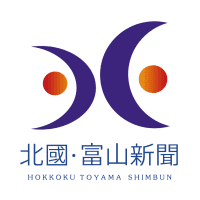 Northern country, Toyama newspaper
---
Wikipedia related words
If there is no explanation, there is no corresponding item on Wikipedia.

Resident tax
Resident tax(XNUMX mins) is from JapantaxOut ofPrefectural taxとMunicipal taxThe word that is combined. Especially for individualsPrefectural taxとMunicipal taxIt is,Local tax lawBased onMunicipalityAre collectively levied, so these two are collectively called inhabitant tax.
Individual residence tax
Imposition method
That yearMay 1Where you currently live (in principleResident card OfAddress). Therefore, even if you move to another municipality after January 1, you must pay all the municipalities where you lived as of January 2. In this case, the resident tax for that year will not be levied by the municipality of the new address.
The amount of tax paid is from January to December of the previous yearincomeIs calculated according toIncome percentAnd, (the tax amount differs depending on each municipality), it will be levied at a fixed amount.Evenly splitIs the sum of
Tax amount and rate
Flat taxIt has become. After 2007 (Heisei 19), it is as shown in the table below.Act on Temporary Special Exceptions to Local Taxes for Securing Financial Resources Necessary for Disaster Prevention Measures Implemented by Local Governments in Reconstruction from the Great East Japan EarthquakeAs a result, from June 2014, the municipal tax was increased by 26 yen and the prefectural tax was increased by 6 yen.
Standard tax rate/tax amount from 2007 to 2013

| Type | Municipal tax | Prefectural tax | Total |
| --- | --- | --- | --- |
| Income percent | 6% | 4% | 10% |
| Evenly split | 3,000 Yen | 1,000 Yen | 4,000 Yen |
| Interest rate | None | 5% | 5% |
| Dividend | None | 5% | 5% |
| Stock transfer income percent | None | 5% | 5% |
Standard tax rate/tax amount from 2014 to 2023

| Type | Municipal tax | Prefectural tax | Total |
| --- | --- | --- | --- |
| Income percent | 6% | 4% | 10% |
| Evenly split | 3,500 Yen | 1,500 Yen | 5,000 Yen |
| Interest rate | None | 5% | 5% |
| Dividend | None | 5% | 5% |
| Stock transfer income percent | None | 5% | 5% |
As for the municipal tax of Nagoya City, since 2012, the income percent will be 5.7% and the per capita rate will be 2,800 yen (3,300 yen for the period covered by the extraordinary special law) due to the permanent tax reduction.On the other hand, regarding the prefectural tax in Kanagawa prefecture, the income percent is 2017% and the per capita rate is 2021 yen for the five years from 5 to 4.025 due to the water source environmental conservation tax.
The interest rate, dividend rate, and transfer income rate for shares are all fixed tax rates, and the tax rates cannot be changed by the ordinance.
When tax exempt
In 2020, tax exemption will be applied if the following conditions are met (the following is for the 23 wards of Tokyo. The conditions may differ depending on the local government)[1][2]..There is no substantial change, but due to the change in income deduction, the standard for total income will increase by 2021 yen from 10.Also,disasterYou may be able to reduce or exempt the residence tax if you are damaged in[3].
Tax exemption for both income and per capita rates

When any of the following conditions are met.

WelfareIs receiving
Total income amount during the previous year is less than the following amount

125 million yen or less for persons with disabilities, minors, widows or widows (annual income of less than 2,044,000 yen for salary income only, 65 million yen or less for people aged 245 and over and only public pension income)
If you have the same livelihood spouse or dependents, 35 yen x (total number of the person, same livelihood spouse, and dependents) + 21 yen or less
If you do not have the same livelihood spouse and dependents, 35 yen or less (annual income of 100 million yen or less if you only have salary income)
Income percent is tax exempt

Total income amount during the previous year is less than the following amount

If you have the same livelihood spouse or dependents, 35 yen x (total number of the person, same livelihood spouse, and dependents) + 32 yen or less
Collection method
Ordinary collection
Individual business owners who are not employees fall under the ordinary collection and pay the residence tax by themselves.Usually, every June, the municipality sends a tax notice (payment slip) to the taxpayer.With this payment slip, you can use the municipal officeFinancial institution,post officePay at a window such as (Automatic account transferYou can also do this). Delivery times are usually four (June/August/October/January) (although it varies slightly depending on the municipality).
In addition to partial payment for ordinary collection, there are also municipalities that can make a lump sum payment in advance, such as the "advance payment reward system", which has the advantage of discounting a certain amount. However, in recent years, due to financial difficulties of each local government,Special collectionIt tends to be abolished because of inequity.
Special collection
For salaried employees,Salaryを支払う者(事業主)が、その年の6月から翌年の5月までの12回に分けて給与から天引きし、事業主が取りまとめて納付する。納付回数は、基本は年12回だが、給与等の支払を受ける者が常時10人未満である場合は、特別徴収税額の納期の特例に関する申請書を提出することで、年2回(6月10日と12月10日)の納付に切り替えられる。
As a general rule, employers (corporate or individual) are obliged to collect a special resident tax for all employees if they are paying (even executives only, part-time employees, or part-time employees only). There is (Local Tax Law Article 324-4 and each municipality ordinance).However, if it falls under a special case, it can be switched to normal collection by submitting a statement of reasons for switching to normal collection.By applying through the business owner, the inhabitant tax for the ordinary collection will be applied.Special collectionIt is possible to switch to, but special collection cannot be switched to normal collection. In 29, the application of special collection was ambiguous until XNUMX, but all the businesses that did not submit the reason book for normal collection change all at once to special collection.[4].
Also, from October 2009, deductions from public pensions have started. Deducted when the pension is paid 10 times a year. It is assumed that certain income requirements are met,National health insurance fee (tax),Medical insurance premiums for the elderlyUnlike the taxpayer's intention, it is not possible to switch to ordinary collection (bank transfer).
As a merit of special collection,
Since I am a payroll deduction, I never forget to pay.
The amount of payment per payment is small and the burden is light.
and so on.
Interest rate, dividend rate, capital gains tax on shares, etc. are specially collected.For interest rate, use a financial institution that accepts deposits, etc., and for dividend rate, use a company that pays dividends, etc. or a specific account.Tax withholdingA securities company has a specific account for individuals who have selected Yes, and a securities company has a special account for capital gains tax on shares, etc. for individuals who have selected withholding tax. Become a tax withholder.
Handling at retirement
June-DecemberretirementIf you choose, you can choose from three patterns.
Ordinary collection: After retirement, pay by yourself using a payment slip sent to individuals.
Collective collection: The final salary or severance pay will be deducted in a lump sum from the next May until the business owner pays.
Continuation of special collection… If a re-employment place is decided, continue payroll deduction at the re-employment place (interaction between the previous work place and the new work place).
However, in the case of 2, it will automatically shift to 6. from June of the following year. If you retire in January-May, in principle, you are obliged to collect the lump sum in 1. (you can continue the special collection in 1.).Resident tax on retirement allowance (separate taxation for the current year) will be paid by the employer until the 5th of the month following the day when the retirement allowance is paid (special collection).
Handling during overseas assignment
If the resident's card is placed on the place of residence as of January 1, the resident tax on the previous year's income will be levied during the period from June of this year to May of the following year as the country of departure. Taxes will not be levied from June of the following year if the resident's card is removed due to overseas assignment.[5].
Penalties for delinquents and their problems
If you fail to pay the resident tax, you will be charged a late payment as a penalty.Heisei20 years(2008 ), And the number of local governments that are strengthening collection such as seizing household goods is increasing.
In addition, 21 (2009 ) Was carried outFixed benefitLocal governments that seize the money also appear and are responsible for the benefits.Ministry of Internal Affairs and CommunicationsThere is also a movement that regards this as "it does not fit the purpose" as a problem[6].Special fixed benefitForeclosure is prohibited by law[7].
Corporate residence tax
Corporate resident taxabout,Prefectural tax # Corporate prefectural taxandMunicipal tax # Municipal tax for corporationsSee.
Related item
footnote
外部 リンク
Furusato tax payment
Furusato tax payment(Furusato no Uzei) is mainly in JapanLocal creationOne of the purpose donation tax systems.They grow up receiving various services such as medical care and education in rural areas, but when they go on to school or get a job, they move their place of life to the city and pay taxes there, so that the tax revenue from those who grew up in the rural areas is collected by the local government in the city. Only get.Therefore, taxpayers can choose their own donation destinations, and each local government appeals to the people for local products and efforts that will be rewarded, so that they can pay their hometown tax. To be an opportunity to think about the ideal way ofMinistry of Internal Affairs and CommunicationsSystem established by[1][2][3][4][5].
"Tax paymentAlthough the name isPart of income tax and inhabitant tax to be paid next year[6][7]To any local governmentDonationIf you do, you will receive a gift of local products for the donation at your own expense of 2,000 yen, or you will specify how to use the donation.CrowdfundingCan be done.Actually live in the donation amountMunicipalitiesWith this system, which allows you to deduct donations by reporting to, you will "pay" a part of the desired municipal inhabitant tax. "Oldness and donationIs also called[3][8][9][10][11][12][13]..When donating gifts to the local government where you live under the hometown tax system, you can specify the usage from plans set up by the local government, such as learning support for children and a playground base development project.[14].
Overview
ふるさと納税は、個人住民税の寄附金税制が拡充されたものである。地方自治体に対する寄附金のうち、2,000円を超える部分(所得税は2009年分まで寄附金の5,000円を超える部分、個人住民税は2010年分まで寄附金の5,000円を超える部分)について、個人住民税所得割のおおむね2割(2015年までは1割)を上限とする金額が、所得税と合わせて控除される。2008年中に寄附をした場合は、2008年の所得税Final returnIncome tax deduction will be made by the individual inhabitants tax for the fiscal year 2009. In addition, from April 2015,Tax payment one-stop special systemWas founded.
The legal basis for "hometown tax payment" isLocal tax lawArticle 37-2 (donation tax credit), Article 314-7 (donation tax credit) andIncome tax lawArticle 78 (donation deduction).Of these, the article on the Local Tax Law was opened in 2008 (Heisei 20).169th Diet(Ordinary Diet) On April 4, the same yearHouse of Councilors OfRejectedThroughHouse of RepresentativesIt was re-approved in Japan and was newly added by the "Law for Partial Amendment of Local Tax Law, etc." (Law No. 20 of 21) promulgated on the same day.[15][16][17]。この「地方税法等の一部を改正する法律」(平成20年法律第21号)では、第37条の3中「前2条」を「前3条」に改め、同条を第37条の4とし、第37条の2中「前条」を「前2条」に改め、同条を第37条の3とし、第37条の次に次の1条を加えると定め、従前の地方税法に「(寄附金税額控除)」の第37条の2を挿入し、第314条の8中「前2条」を「前3条」に改め、同条を第314条の9とし、第314条の7中「前条」を「前二条」に改め、同条を第314条の8とし、第314条の6の次に次の1条を加えると定め従前の地方税法に「(寄附金税額控除)」の第314条の7を挿入している[15][16].
Although it was not planned at the beginning of the system design, the amount of money donated toSpecialty goodsTheReturn goodsLocal government to send as[18][19], The number of local governments appealing the contents of the gifts and collecting donations has increased[20].
With the establishment of the designated system for hometown tax payment (preliminary examination system), after June 2019 (the first year of Reiwa), hometown tax payments to local governments that are not subject to designation are not subject to special deductions.[21].
Some of the "hometown tax refunds" were contrary to the purpose of the system, such as highly cashable gift certificates with a return rate of 40% or more and luxury home appliances unrelated to the region, but from June 2019, the donation amount was 6% or less. The market price was corrected to be limited to local products.[22].
History of discussions toward the establishment
2006 (18)May 3AttachedNihon Keizai ShimbunIn the evening column, at the crossroads article, "Proposal of "Furusato tax system" for regional review"[23], Some politicians picked it up, and the discussion became more active.
Between regionsDisparity,DepopulationAs a new concept to promote the correction of disparities for local governments suffering from a decrease in tax revenue,Nishikawa Kazumasa(Governor of Fukui Prefecture) recommends the introduction of "hometown donation deduction" in October 2006.[24]And is said to be the originator of hometown tax payments. Also, the governorMinistry of Internal Affairs and CommunicationsHe was appointed as a member of the "Furusato Tax Payment Study Group" established by the company and made a positive statement from the standpoint of approval.
In the past, there were people who wanted to make some kind of contribution to a place other than their actual address.athlete,entertainerEven though there are many opportunities for activities in urban areas, it is a base for living because of the feelings for hometown.Resident cardIf you continue to pay resident tax to your hometown[Note 1],Yasuo TanakaHas moved from Nagano City, where the prefectural office is located, to Taifu Village, Shimoina-gun, and moved the resident card, saying that "I want to pay taxes to ambitious local governments that are focusing on home welfare even under difficult financial conditions."[26].
The government alsoShinzo AbeImportant issues that the Prime Minister has discussed during the presidential election period" (Yasuhisa ShiozakiChief Cabinet Secretary),2007 (19) October,Yoshii KanGeneral affairs ministerAnnounced its founding.Yoshihide Suga, who established the aforementioned "Hometown Tax Study Group" in the Ministry of Internal Affairs and Communications in June 2007, said to the people around him that "I was instructed to consider hometown tax payment not a little because of Yasuo Tanaka." Is[26].
However, when the discussions started at the aforementioned study group, it was not clear what the pros and cons were thinking of. On July 7th of the same year,Yoshihiro Murai(Governor of Miyagi Prefecture),Hiroshi Saito(Governor of Yamagata Prefecture),Shinji Hirai(Governor of Tottori Prefecture),Kamen Iizumi(Governor of Tokushima Prefecture),Furukawa Yasushi(Governor of Saga) jointly "oldness and tax payment systemscheme"announced. According to this, when an individual makes a donation to a "town, village, etc. with which he/she has a connection," the tax will be deducted from income tax and resident tax up to the amount equivalent to 1% of the resident tax of the previous year. Although it is called "tax payment", it is formally adopted as a combination of "donation" and "tax deduction", which is similar to the institutionalized hometown tax payment.
In October of the same year, the study group reported[27]Summarized.
Pros and cons and pros and cons
In the opinion of the mayor of the municipality, who is the head of the local administration, due to disparities between regions and depopulation,Municipal mayors suffering from reduced tax revenues and chronic budget deficits due to small populationWhile there are many opinions that are welcomed and agreed with, there are many opinions that are opposed or cautious from the municipalities in the metropolitan areas that have tax revenue due to the large population at the moment.[24].
In local governments, which had a special product received by Japanese people but were in need because of only individual sales channels and depopulation and no consumers, social security for residents was improved by the increased tax revenue from the hometown tax payment. As a result, the local government is enriched by increasing employment to meet the increasing demand of return goods producers.As for the issue of return rate and product return outside the region, the upper limit of 2019% or less nationwide was enforced in 30, so the place where the return product itself was returning the specialty product in the region was before 2020 in all local governments. The total amount of donations has recovered to the level of the fiscal year.On the other hand, in urban areas where the conventional large amount of tax revenue from the population was tolerated, we tackled the competition for the hometown tax system and put a stop to the local specialties, but we could not put out attractive specialties in the catalog. Divided into places where revenue declines increase[28].. The number of tax payments in 2019 was 2,333, and the amount of hometown tax payments received was 6,077 yen. In 4,875, there were 3,878 cases, and the amount of hometown tax payments received was 1,000 yen.The amount received was 2020% year-on-year, and the number of cases received was 3,488% year-on-year.[12].
Hometown tax payment ranking by prefecture / local government
2020年度の都道府県別ふるさと納税額が最多は北海道で975.1億円、2位は鹿児島県で398.2億円。3位は宮崎県(365.4億円)、福岡県(364.9億円)、山形県(347.2億円)の順となっている。一方、もっともふるさと納税額が少ないのは47位の徳島県で15.1億円、46位は富山県、45位は山口県(23.0億円)、44位は奈良県(23.7億円)、43位は栃木県(33.2億円)となっている[29].. Miyazaki Prefecture is the number one hometown tax receipt by local government in 2020Miyakonojo City135 yen, second place is HokkaidoMonbetsu133 yen, second place is HokkaidoNemuro125 yen, second place is HokkaidoShiranuka Town97 yen, 3,664th place is Miyazaki prefectureTsunomachi82 yen, 6,849th place is Yamanashi prefectureFujiyoshida58 million yen, 3,124th place is Yamagata prefectureSagae City56 yen, 7,584th place is Hyogo prefectureSumoto53 yen, 9,823th place is Hyogo prefectureKasai City53 yen, 3,751th place is Shizuoka prefectureYaizu City52 million yen[12].
Merits and opinion
Taxpayers can choose how to use the tax, although it is part of the tax payment amount.
Even if you grow up and leave your hometown, you can contribute to the area.

In rural areas, even if you pay taxes on education up to adults, you will move to another area when you get a job (= you will be able to pay taxes), so there are voices saying that you can not pay for the tax you poured. There is (a supportive opinion that the tax spent on education is regarded as "upfront investment" and the intention is to recover it).

MunicipalitiesThe rewards provided by theSpecialty goodsHas been adopted and is sluggishLocal economy(Ibaraki Prefecture, which has a factory in the area)Hitachi City OfHITACHIHome appliances, Osaka PrefectureMisaki Town OfsharpHome appliances, etc.Providing home appliances from major manufacturers has led to job creation at regional factories).
It is easy to design and reconfigure the system because it is part of the "donation tax system" rather than the strict "tax payment".

Since it is a donation rather than a tax payment, some local governments offer a privilege when a certain amount of money is donated. As an example of the privilege, donation of special products (as an example when the address of the donor is outside the area, Nara Prefecture[30][Note 2], Hagi City, Yamaguchi Prefecture[32], Nagato City, the same prefecture[33]Such. Similarly, as an example regardless of address, Gotsu City, Shimane Prefecture[34], Etc., as well as cases of presenting works that are associated with the region (Miyashiro Town, Saitama Prefecture)[35], Kurayoshi City, Tottori Prefecture[36]Etc.)
The return rate of return items was 30%, and only those within the region were set, but it has been revised and tightened since 2019 due to some local governments not observing the rules.Since then, due to fair competition, there is no longer an excessive concentration on some local governments.[28].

Revitalization of depopulated areas with specialty products that were buried as they are.In local governments in depopulated areas, which actually have local products, local traditional crafts and agriculture and fisheries are revitalized and become local due to the expansion of nationwide sales channels to traditional industries, the rise in popularity and demand due to attention. Benefiting from hometown tax payment system such as regular employment and expansion of thick social security[28][37].
Disadvantages/oppositions
Compared to municipalities, prefectures are less likely to have an attachment as a hometown, and it may be difficult to collect donations. In addition, the deduction is also applicable to the side that did not make a donation, so there is a risk that the deduction amount will increase (for example, if you make a donation to the municipality, the prefectural tax not making the donation will also be deducted). ..
"What is called" hometown "is not decided by law, and it is extremely strange to pay with residence tax. Nonsense as a tax system." Shintaro IshiharaGovernor of Tokyo (then)[38]
In the municipality where the taxpayer (donor) resides, 25% of the hometown tax payment will be reduced (75% will be covered by local allocation tax).[39].. In addition, since it is not compensated by local grant tax non-delivery groups, the full amount of the oldness and tax payment will be reduced.
Government Tax System Investigation CommitteeServe as a memberHitotsubashi University OfMasamitsu SatoThe professor pointed out that the hometown tax payment system as of July 2017 "is focused on reward items, and donations are not made to local governments that need financial resources."[40]
The amount of donations received in 2020 is highly biased, with only the top 20 local governments accounting for 2% of the total, and 267 local governments are in the red nationwide when expenses and rewards are excluded from the donated amount. There are opinions that criticize mainly local governments that have not benefited.
Oldness and actual tax payment amount
The results from 2008 announced by the Ministry of Internal Affairs and Communications are as follows:[41][42][43][44].
| Donation year | Applicant | Donation amount | Deduction year | Resident tax deduction |
| --- | --- | --- | --- | --- |
| 2008 | 33,149 | ¥7,259,958,000 | 2009 | ¥1,891,669,000 |
| 2009 | 33,104 | ¥6,553,113,000 | 2010 | ¥1,805,457,000 |
| 2010 | 33,458 | ¥6,708,590,000 | 2011 | ¥2,043,318,000 |
| 2011 | 741,667 | ¥64,914,901,000 | 2012 | ¥21,017,144,000 |
| 2012 | 106,446 | ¥13,011,278,000 | 2013 | ¥4,526,323,000 |
| 2013 | 133,928 | ¥14,189,345,000 | 2014 | ¥6,062,439,000 |
| 2014 | 435,720 | ¥34,111,165,000 | 2015 | ¥18,424,621,000 |
| 2015 | 1,298,719 | ¥147,103,026,000 | 2016 | ¥100,191,504,000 |
| 2016 | 2,252,793 | ¥254,040,784,000 | 2017 | ¥176,663,970,000 |
| 2017 | 2,958,546 | ¥348,192,485,744 | 2018 | ¥244,774,287,992 |
| 2018 | 3,951,727 | ¥512,706,339,000 | 2019 | ¥326,478,000,000 |
| 2019 | 4,059,782 | ¥487,538,781,239 | 2020 | ¥339,100,000,000 |
One-stop exception
No need to file tax returnsEmployment incomeIt was necessary for taxpayers to file a tax return in order to use this system, but from April 2015, 4, ``Oldness and tax payment one stop exception systemWas founded[45].
If the hometown tax is paid by 2,000 groups or less by salaried workers who do not need to file a tax return (such as salaried workers with an annual income of 400 million yen or less and pensioners with an annual income of 5 million yen or less), apply to each local government for an application regarding the application of special exceptions. On condition that you submit it, you can receive a donation tax credit for residence tax without filing a final tax return.In this case, the income tax donation deduction is not available, and the entire amount of the deduction including that amount is received in the form of a reduction in the inhabitant tax for the following year.However, this exception does not apply if you file a tax return with other requirements or if you donate to more than 5 local governments.
Movement after introduction
Donation record
Movement over rewards
Local governments have also begun to use the donations from the oldness and tax payments for crime prevention and restoration for temples and shrines.
DMM.comWas established on February 2015, 2 as "DMM Hometown Tax Payment"Kameyama KeijiIshikawa Prefecture, the birthplace ofKaga CityWe donated 50% of the donated amount as "DMM money" that can be used in the DMM service to the donors, and as of February 2, there were 28 donations, totaling 1,700 donations. It exceeded 5,300 yen. Many of the donors are DMM online game players[46].. Initially planned to be implemented by the end of March of the same year, but ended on March 3 at the discretion of the city[47].
MieNabariFrom April 2016, 4, as a gift of oldness and tax payment,BeetleIs the largest species in the worldHercules beetleWas introduced,昆虫It became a hot topic among maniacs, and it was out of stock on the 6th of the same month, just 7 days later, and the production of aquaculture companies could not keep up.The city is confused that it was not well-recognized[48].
MieTobaとShima city ThepearlThe pearl products were used as a return item for the production of ``, but in April 2017, the Ministry of Internal Affairs and Communications said,Jewelry goodsThe exclusion was requested. The local isLocal industryでSeafoodI tried to persuade the Ministry of Internal Affairs and Communications to discontinue handling of pearl products in November 2017.[49][50].. Since then, donations from both cities have dropped significantly.[51].. With the revision of the local tax system in 2019, both were revived and the donation amount recovered.[52].
In April 2021, the Ministry of Internal Affairs and Communications generated electricity within the local government.ElectricalFor the 9 cities and towns that had set as a giftPower company Ofpower lineAs long as it is supplied through electricity, it is inevitable that it will be mixed with electricity from other places, so we have notified that it cannot be said to be a local product.In response to this, each city and town excluded electricity from the gifts (OsakaIzumisano,FukushimaNaraha Town,AichiToyota City[53],GunmaNakanojo Town[54]Such).
Legal interpretation and administrative guidance
For donation by oldness and tax payment,Real estateThe provision of a free gift transfer toLocal tax lawIt is pointed out that it violates. As an example, KyotoMiyazu CityThen, for donors of 1,000 million yen or moreCity landWas decided to be transferred free of charge, and the recruitment was started,Ministry of Internal Affairs and CommunicationsViolated by the law, pointed out[56].
In Gunma prefecture, the vouchers given to the donors in honor of hometown tax payment,Internet auctionThere are many cases of resale in Japan, etc., and the Ministry of Internal Affairs and Communications says that it does not fit the purpose of the system and resells it to the prefecture.OrdinanceIt is required to implement measures to prevent resale, such as prohibition at[57].
It is also possible to pay hometown tax to the municipalities where you live as of 2017.[58]..In this case as well, the tax incentives will not change.However, since the substance of hometown tax payment is "donations and corresponding deductions", politicians cannot pay hometown tax to their constituencies.Public office election lawThere is a risk of violating the "prohibition of specific donations" (Article 199). June 2017, Hyogo PrefectureYabu CityThis is the case where a member of the city council paid the hometown tax to Yabu City (the city council subsequently withdrew the tax payment).[59].
Scandal
Other movements
Competition for rewards
Oldness and tax payment started for the purpose of regional activation[20].. However, it became a problem that excessive rewards and rewards unrelated to local products did not fit the purpose of the system.[20].
The Ministry of Internal Affairs and Communications issued a notice in the name of the Minister of Internal Affairs and Communications in spring 2017 and spring 2018 to reduce the amount of donations to 3% or less of the donations and to make them local products in order to rectify the competition for rewards.[20]..This notice is not enforceable, and as of September 2018, 9, 1 municipalities (3%) have sent more than 246% of donations in return, of which 13.8 have no intention of reviewing or The time was undecided[20].
Apart from this, Saitama PrefectureTokorozawaThen, from April 2017, it announced that it will stop sending rewards to the donors of the hometown tax payment. Mayor'sMasato FujimotoCriticized the reward competition, saying, "The purpose is to get rewards."[90].
Amendment of local product limited / excessive return rate product ban
Amended local tax law
In September 2018, the Ministry of Internal Affairs and Communications said that it would consider revising the municipality that is sending excessive gifts as a hometown tax exemption system so that tax deductions will not be received, and after discussions in the ruling party taxation, It showed a policy of submitting a revised tax bill to the ordinary Diet session in 9[20].. This amendment is March 2019, 3,198th DietWas approved by.
Under the new system under the revised Local Tax Law, returnables are limited to 3% or less of local products and donations, and 5% or less of the total amount of expenses and fees including intermediary site fees and shipping fees. The target municipality will be designated by the Minister of Internal Affairs and Communications and the amended law will come into effect in 2019May 6The following local governments (Tokyo and 1 city and 3 towns) were excluded from the hometown tax payment.
In addition, the following 43 municipalities are subject to the period for hometown tax payment by the Ministry of Internal Affairs and Communications in the same year.May 9Has beenMay 10Announced that it must be certified by the time[96].. The Ministry of Internal Affairs and Communications announced that it will be able to participate even after October if there are improvements in rewards in September of the same year[97].
| Name of prefectures | City name |
| --- | --- |
| Hokkaido | Mori Town,Yakumo Town |
| Miyagi | Tagajo City,Osaki |
| Akita | Yokote City |
| Yamagata | Sakata City,Shonai Town |
| Fukushima | Nakajima Village |
| Ibaraki | Inashiki,Tsukuba Mirai City |
| Niigata | Sanjo City |
| Nagano | Odani village |
| Gifu | Minokamo,Kani City,Fuka Town,Nanada Town |
| Shizuoka | Yaizu City |
| Osaka | Kishiwada,Kaizuka City,Izumi City,Kumatori Town,Misaki Town |
| Wakayama | Yuasa Town,Kitayama Village |
| Okayama | General corporation |
| Kochi | Nahari Town |
| Fukuoka | Nogata,Iizuka,Yukuhashi,Middle city,Shimen Town,Akamura,Fukuchi Town,Jomo |
| Saga | Karatsu City,Takeo City,小 城市,Yoshinogari Town,Kamimine,Arita Town |
| Miyazaki | Tsunomachi |
| Kagoshima | Kagoshima,Minami Satsuma |
On July 2020, 7, the Ministry of Internal Affairs and Communications announced that Nahari Town, Kochi Prefecture would be revoked on the 17rd of the same month. The announced reason for cancellation is a violation of the 23% standard for returned goods.[98].
Lawsuit between the country and Izumisano City
In May 2019, the Ministry of Internal Affairs and Communications decided to exclude four municipalities including Izumisano City from the new system because it collected a large amount of donations for excessive rewards that deviated from the purpose of the system.[99].
Izumisano City disapproves of national decision in June 2019National and Local Dispute Resolution CommitteeFiled for examination[99].. In September 2019, the Committee for Settling National Disputes recommended that the Ministry of Internal Affairs and Communications reconsider the possibility of violating the revised Local Tax Law.[99].. However, the Ministry of Internal Affairs and Communications decided to continue exclusion in October 2019[100].
Izumisano City disapproves of national decision in June 2019Osaka High CourtFiled a lawsuit seeking cancellation of the decision[Note 10][100].. On January 2020, 1, the Osaka High Court sentenced to a dismissal of Izumisano's complaint[99].
In February 2020, Izumisano City appealed to the Supreme Court[101].. On June 2020, 6, the Supreme Court reversed the Osaka High Court's ruling and canceled the Izumisano City's exclusion from the new system[102][103].
The Ministry of Internal Affairs and Communications excluded 1 city and 2 towns including Koya and Miyaki towns for the same reason as Izumisano city on July 2020, 7, and Oyama town excluded for another reason on July 3. Allowed to return to the new system.
On the other hand, the proceedings between Izumisano City and the government are continuing to seek the cancellation of the decision of the country that drastically reduced the special allocation tax of Izumisano City because of the large donation income from the hometown tax payment.[104].
Unexpected use and impact
Donations and unexpected expenses to the disaster-stricken areas
On March 2011, 23, it was hit by a wide range of eastern and northern Japan, mainly in the three Tohoku prefectures of Iwate, Miyagi, and Fukushima prefectures.Great East Japan Earthquakeに際しては、発災から約2か月後の時点で、前記東北3県に対してだけでも、前年〔2010年(平成22年)〕の全国寄付総額の6倍以上にあたる400億円超が当制度を通じて送られた。これに加え、発災から1年あまり経過した2012年(平成24年)5月下旬には、長野県KaruizawaMale townspeopleJapanese Red Cross SocietyAnd self-acquired for multiple local governments affected by the Great East Japan EarthquakeGain on transfer of sharesIt became clear that about 7 million yen was donated as "hometown tax payment"[105][106][107].
As mentioned aboveDonationIt was not expected that this system would be used to send a message at the beginning of the system, but now it is widely recognized, and on sites that specialize in hometown tax payment, a special corner for disaster support is set up. Has become[108][109][110][111][112].
In addition, for the purpose of reducing the administrative burden on local governments in the disaster area and devote efforts to responding to the victims.sister cityThere are also cases where other local governments that are connected to the disaster area act as a contribution to this system.[113].
On the other hand, as a result of sending a large amount of donations through this system, a large amount of deductions and refunds will be generated by filing a final tax return, and as a result,Situations where the local government where the donor resides is forced to spend unexpectedlyIs developing into[106][107]..In particular, with regard to the donations made by the residents of Karuizawa Town through this system, which amount to 1 million units, about XNUMX million yen has already been paid as a prefectural tax from the gain on the transfer of shares.Tax withholdingBecause it was done, by tax returnResident taxWe will get a refund of 7,870 million yen (prefectural tax and townsman tax). As a result, even if the burden of Nagano prefecture (3,170 million yen as "prefectural tax collection handling cost") is deducted in this town, it will be about 4,700 million yen. I was forced to take out and bear the yen. In this situation, the mayor, through Nagano Prefecture,Local allocation taxShowed the idea of ​​seeking allowance by (special allocation tax)[106][107].
Other intangibles
2012 (Heisei 24)Governor of TokyoShintaro Ishihara,尖 閣 諸島For individuals who own land ofTokyoAnnounced a policy to purchase land and called for donations to fund the purchase (Tokyo Senkaku Islands donation). This allowsTokyo Metropolitan GovernmentAbout 14 billion yen was raised in Japan, but this was also called "hometown tax payment to Tokyo", and by filing a final tax return the following year, "Donation deductionIt was possible to receive.
In 2018 (Heisei 30), Hyogo prefectureGangsterToward the removal of the office, we have announced a policy to collect 500 million yen in removal funds by paying hometown tax.[114].
Corporate version oldness and tax payment
The official name is "Regional Revitalization Support Tax System", which means that the tax burden is reduced when companies donate to local governments.From April 2016, 28 (Heisei 4) to March 20, 2020 (Reiwa 2), certain companies carry out "towns, people, and work" by certified local governments under the Regional Revitalization Law. If you donate to the "Creation Donation Utilization Project", in addition to the current donation deduction system, 3% of the donation amount will be tax deducted (Corporate business tax,Corporate resident tax,Corporate tax[115]) Will be[116].2020 May 4Than2025 May 3Has been extended for 5 years to raise the tax credit ratio from 30% to 60% and simplify the certification procedure.[117][118][119][120][121][122].2020 May 7, Ministry of Internal Affairs and Communications announces "corporate version hometown tax payment (temporary staffing type)"[123][124][125][126].
Item
Before revision
After revision
Applicable period
2019 May 10~2020 May 3
2020 May 4~2025 May 3
Tax credit (corporateBusiness tax)
1% of donation
2% of donation
Tax credit (corporatePrefectural tax)
2.9% of donated amount
5.7% of donated amount
Tax credit (corporateMunicipal tax)
17.1% of the donated amount
34.3% of the donated amount
Tax credit (Corporate tax)
If the corporate inhabitant tax does not reach 2%, the balance.However, up to 1% of the donation amount
If the corporate inhabitant tax does not reach 4%, the balance.However, up to 1% of the donation amount
Tax credit (total)
XNUM X rate
XNUM X rate
Town, person, work creationDonation utilization business
Businesses with certain subsidies are not covered
Businesses with certain subsidies are also covered
Certification procedure
Individual business certification
Comprehensive business certification by simplifying certification procedures
(Example) It is not necessary to describe the project cost.
Period of donation
Expandable period of donation
Local governments need to properly implement and manage the project so that the donation amount does not exceed the project cost.
footnote
注 釈
Source
Related item
外部 リンク