Photo "Standard Products" and "Sleepy" will be opened in different commercial facilities (image is Marronnier Gate Ginza store)
Daiso Sangyo opens two 300-yen shops in Kanagawa Prefecture for the first time, such as "Standard Products"
 
If you write the contents roughly
On the other hand, Sleepy, whose brand concept is cute miscellaneous goods for adults, will open at the same time as Daiso in the suburban shopping center "Cross Garden Kawasaki" where the food supermarket "OK" and the home electronics mass retailer "YAMADA Techland" are located. 
Daiso Sangyo (Higashi-Hiroshima City, Hiroshima Prefecture), which operates a 100-yen shop "Daiso," has two business formats with a central price range of 300 yen. → Continue reading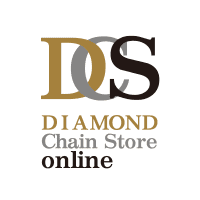 DCS online
The Diamond Chain Store Online is the first to publish news information regarding management and sales promotion in the retail and distribution industries. For those who work in the retail / distribution industry, please see the comprehensive information news site.
---
Wikipedia related words
If there is no explanation, there is no corresponding item on Wikipedia.

Consumer electronics store
Consumer electronics store(Kadenryohanten) is mainlyTV receiver,computer,audioEquipment etc.Home appliancesLarge size whose basic route is to purchase a lot of products and sell them cheaply.retail store.
Japan
History
Akihabara(Tokyo)Nihonbashi(Osaka)Electric TownIt is the beginning that the electronics stores and audio stores that originated in the area have grown in size and expanded into chains.the 1980sLaterShinjuku Station,Ikebukuro StationMass retailers selling cameras based in the surrounding area have gone beyond the framework of "camera stores" and are now selling home appliances, AV equipment, personal computers, mobile phones, and so on.the 1990sSince then, large-scale camera-related mass retailers have replaced the electric town one after another.Terminal stationWhile setting up a store inSuburbThen manyParking LotHas a store network withChain storeHas expanded in scale.
Business format
At mass retailersHome appliance manufacturerThe main sales strategy is to purchase at a low wholesale price by purchasing in a large number at a time and sell them in large quantities.For this reason, it is a different category (for example, to not sell out the previously purchased products).White goodsとEntertainment home appliancesThere is also a tendency that it is difficult to purchase products that belong to (such as) due to the storage space of the products, and there is an extremely strong tendency to sell out within a short period of time.Taking advantage of the characteristics of chain stores, products may be interchanged between stores.For a certain product, the store is moved from the store with high inventory to the store with low inventory, and the inventory amount of each store is leveled.This is also found in chain stores such as clothing.
Depending on the size of the store, the clerk is often divided into multiple groups with limited departments.
One case
Top group sales
Since low-priced sales competition between large-scale mass retailers has become a norm, in order to make a profit, we purchase from home appliance manufacturers as cheaply as possible and commit to mass sales from manufacturers.rebateIs required to acquire.In order to strengthen price bargaining power with manufacturers and realize mass sales, large-scale and grouping will inevitably proceed.
Industry leaderYamada DenkiAchieved consolidated sales of 1 trillion yen and 2 trillion yen for the first time in the consumer electronics retail industry by aggressively acquiring regional mass retailers whose business conditions have deteriorated while advancing the size of stores.Against the background of such scale, it is demonstrating a very strong price bargaining power with manufacturers.Other groupsBargaining powerUnless it is scaled up through acquisitions and consolidations, it will be extremely difficult to survive in a fiercely price-competitive industry.
Even among the top companies in the industry, those companies that have fallen behind in the competition to open large stores1976Was the leaderFirst home applianceGoes bankrupt1996Was the leaderBest electric appliancesIs Yamada DenkiConsolidated subsidiaryTo2001Was the leaderKojima Bic cameraThe ups and downs in the industry are fierce, such as becoming a consolidated subsidiary of.
According to the consolidated financial statements of major consumer electronics retailers, the sales ranking is as follows.The head office of Yamada Denki and the founding place of Bic Camera are both in Takasaki City, Gunma Prefecture, and along with Kojima (Utsunomiya City), which was the leader in the industry until 2001, it has been talked about as an industry sweeper of the Kita-Kantou group.
Company Name
Consolidated sales
Remarks
Yamada Denki
1 billion yen
(Fiscal year ended September 2020)
2002No. 1 in the industry
2005Consolidated sales of over 3 trillion yen from the fiscal year ending March
2010March term2011Consolidated sales of over 3 trillion yen in the fiscal year ending March
2013Best Denki from MarchLinkIncluded in
Bic camera
8,47900 million yen
(Fiscal year ended September 2020)
2006From MarchSofmapIs included in the consolidation
2013Kojima will be included in the consolidation from the August period
Mainly stores in big cities, but also develops suburban stores under the name of "Kojima x Bic Camera"
Edion
7,33500 million yen
(Fiscal year ended September 2020)
In 2002Deo deoとAiden Shareholding integrationAnd started
In 2005Midori electrificationBecame a wholly owned subsidiary
In 2006Ishimaru ElectricInvested in and became a wholly owned subsidiary in 2008
In 2008Thank YouInvested in (100 full volt) and made it a wholly owned subsidiary in 2011
Deodeo (formerly Daiichi Sangyo)1977 - 1979Industry leader
K's Holdings
7,08200 million yen
(Fiscal year ended September 2020)
Mainly in the suburbs
Yodobashi Camera
7,04600 million yen
(Fiscal year ended September 2020)
Unlisted.mainlyBig cityLarge-scale stores opened in front of major stations in Japan, and sales per store are large.
Nojima
5,23900 million yen
(Fiscal year ended September 2020)
Opened mainly in the Kanto, Tokai, and Koshin regions
Kamishindenki
4,15600 million yen
(Fiscal year ended September 2020)
Mainly based in the Kansai region
Features
Basically, we display and sell home appliances in a wide range of fields (in small stores, we order some high-priced products such as PC-related products, large LCDs, plasma TVs, etc., or send them directly from warehouses or manufacturers. There are many).
Due to sales competition with competitors, we offer customers a selling price that is as low as one yen compared to other stores.In addition, customers often request discounts, which involves negotiations with customers regarding prices.Especially white goods, large TVs and audio equipment.
Small household appliances are sold at stores in order to free up warehouse space as much as possible.
Older products that are out of date are not displayed indefinitely and are sold out early (as long as they are "disposal products" or "exhibits (actual products)", they are often sold at a discount.supermarketLike the disposal ofWagon saleIn some cases).
However, due to competition with other stores, "If you bring a leaflet of another company, it will be ○% cheaper than that" etc.AdsIn fact, if this "○% discount" is lower than the purchase price and it is not possible to make a profit, there are cases where it is punished due to unfair competition, and it is said that it will be "cheaper than other stores". In spite of this, there were cases where some products were actually more expensive than other stores, and the content of the advertisement was misleading to consumers.Fair Trade CommissionIn some cases, we received a warning from.
At mass retailers, "Point systemA method of enclosing repeaters called "reduction by" is often used.
OtherCredit cardPartnered with the companyMember's cardIssuance, in the storeInternet service providerObtained from companies that provide these services through the opening of stores and solicitation of various other service contracts.IncentiveHas adopted a strategy to cover profits.In addition, it is often done to secure profits with paid services such as initial settings of personal computers.This is in contrast to other mass retailers, which raise labor costs by simplifying services.
Major consumer electronics retailers
Existing home electronics mass retailer
Former Japan Electric Large Shop Association member system (regional electronics store)
NEC Large Store AssociationA company that has been developing home electronics mass retailers since 1970.The stores were opened by region.
Edion(Although it was a holding company, it merged with EDION EAST and EDION WEST on October 2010, 10, and became an operating company. By October 1, 2012, four brands other than 10 full volt were added to EDION. Changed / unified[1])
K's Holdings(Business holding company that handles "K's Denki" in the Kanto area)
Suburban electronics store system
A company that started from a private store in one region and has been chained mainly in the suburbs since the 1990s.especiallyNorth Kanto(Gunma,Tochigi,Ibaraki) ()North Kanto YKK) Is developing remarkably.Not participating in the Japan Electric Large Shop Association.
Camera store system
Originally as the company nameカメラ,the film,tripodな ど写真It started with the sale of supplies, but since the 1990s, the proportion of home appliances, mainly AV equipment and personal computers, has increased.In the past, cameras were high-end and could not be replaced immediately, which was a characteristic of durable consumer goods more than home appliances. Strategy to increase the ability to attract customers to stores and sell in large quantities (Rail side strategy) Was good at. Since the 1980s, he has made use of his know-how to advance into home appliance sales.Due to these circumstances, the number of stores is small, but it has a super-large store with a wide commercial area in front of the main station in a big city, and the sales per tsubo are far higher than those of suburban electronics stores.Not participating in the Japan Electric Large Shop Association.
Electric town / PC store system
It is roughly divided into companies that originated in wholesale and retail stores of electric appliances such as Akihabara and Nipponbashi, and companies that originated in PC stores in the same area.The latter is still often specialized in personal computer sales.High-rise stores to supplement the narrow location of the electric town (Pencil building) Is often expanded.For many years, the business has been accustomed to the closed environment of the electric town, and due to cost issues due to the high-rise store in a narrow location, it lost price competition with large-scale suburban and camera-based mass retailers since the 1990s, and is relative. The competitiveness of the electric town has declined.Many stores participated in the Japan Electric Large Shop Association.
Once-existing home electronics mass retailer
Former Japan Electric Large Shop Association member system (regional electronics store)
Suburban electronics store system
Trial company(Formerly Asahiya. Currently a general merchandise store discount store. Small household appliances are still available at many stores)
Mr Max(Formerly Hirano Electric. Currently a discount store format. We continue to handle a large number of home appliances, and we also sell PB products for home appliances such as LCD TVs.)
Camera store system
Electric town / PC store system
Industry group
Of electronics retailersIndustry groupAs,1972Was established inNEC Large Store AssociationThere was (NEBA), but the number of member companies decreased due to the reorganization of the industry, and it was dissolved at the end of August 2005.
As of 2007, there is no industry group of consumer electronics mass retailers, probably because of the strong competitiveness of major companies.Japan Chain Store AssociationOtherretailThere are no companies that are members of affiliated organizations.However, electric manufacturers, industry groups, electronics stores, etc. will join.National Home Appliance Fair Trade CouncilThere was a major consumer electronics retailer such as Yamada Denki, Edion, Kojima, Yodobashi Camera, Bic Camera, K's Denki, etc., but it seems that Yamada Denki has withdrawn now.[1].
Chugoku
ChugokuHome appliance mass retailers handle white goods and AV equipment, but do not handle small consumables such as batteries and CD-Rs.[3]..In addition, sales space is allocated to each manufacturer, and there is a strong aspect of "renting a place to the manufacturer".[3]..Therefore, if the manufacturer does not change the exhibition method etc., it will soon get worse.[4]..Even if you look at the income statement, many sales promotion costs and place fees are collected from the manufacturer, and the amount was sometimes comparable to the profit from the main business sales business.[5].
The product usually offers the manufacturer's suggested retail price as it is.[3].
The representative company isGome Electrical Appliances,Suning Electricな ど[4].
The United States of America
The United States of AmericaThen, in 2007, withdrew from the business, and in 2008,Circuit City StoresIs bankrupt. 2015,Radio ShackIs bankrupt and is the largest with a nationwide store networkBest buyWill only[6].
footnote
Related item
外部 リンク