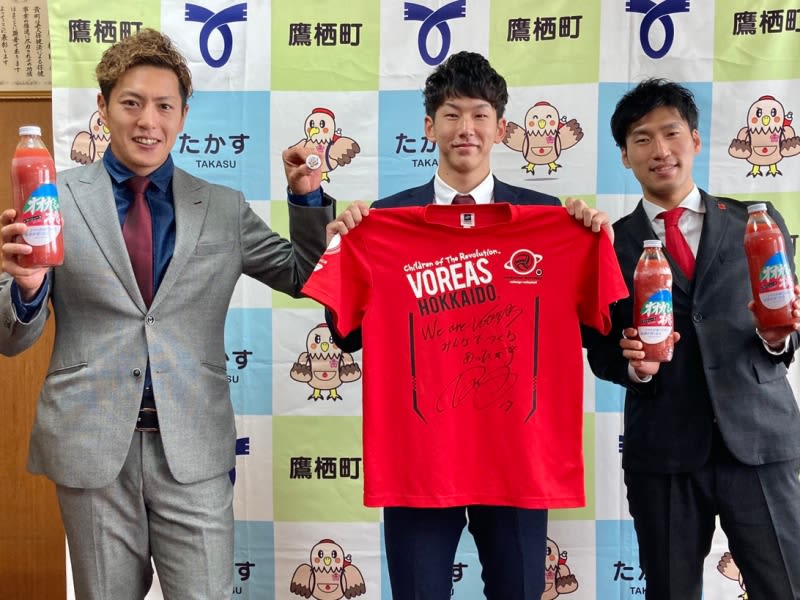 写真 
Limited to 10 sets!A collaboration between Voreas Hokkaido and Takasu Town's specialty tomato juice "Wolf's Peach"
 
If you write the contents roughly
Tatsumi, who is also active as a regional revitalization cooperation team in Takasu Town. 
Professional volleyball team "Voreas Hokkaido" and Hokkaido Takasu-cho's specialty "Wolf's Peach" tomato juice are here ... → Continue reading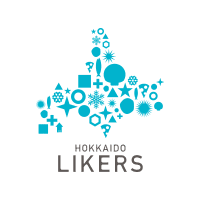 Hokkaido Likers
A regional revitalization co-creation platform created by people who love Hokkaido. We will convey the charm of food, culture, industry, climate, and people.
---
Wikipedia related words
If there is no explanation, there is no corresponding item on Wikipedia.
Takasu Town
Coordinate: 43°51'N 142°21'E /43.850 degrees north latitude 142.350 degrees east longitude / 43.850; 142.350 Takasu Town(Takascho) isHokkaidoKamikawa General Promotion BureauTown in.
Overview
It is located in the center of Kamikawa, almost in the center of Hokkaido, and is adjacent to Wassamu Town and Asahikawa City, the second largest city in Hokkaido.It is convenient to drive from the center of Takasu Town to JR Asahikawa Station in about 25 minutes, and it is in a comfortable environment surrounded by abundant nature. Access is also easy.The main industry is agriculture, and we are working on the production of rice, high quality vegetables, and high value-added cucumbers, which are one of the best in Hokkaido in terms of quality and yield.
When Takasu Town was an undeveloped land, it is said that large birds such as black kites, sparrowhawks and goshawks inhabited and danced in a circle in the sky. It came to be called the Ainu word "Chikapuni" which means "the place where the hawk lives (nest)", and it is said that it was translated into "Takasu".
Geography
Central Hokkaido,Kamikawa BasinIt is located north of.A small basin-like terrain surrounded by small hills.Roads are laid out in a grid pattern over almost the entire town.
Osarappe RiverFlows from north to south, at the southern end of the townIshikari RiverPour into.
Adjacent municipalities
History
1892(Meiji25 years),Ishikari countryThe area on the right bank of the Ishikari River in Kamikawa-gun was designated as Takasu Village.1924(Taisho13 years)May 6By the way, this Takasu villageHigashitakasu Village(Currently Asahikawa City Higashi Takasu District) ・ Takasu Village (currently Takasu Town) ・Etan BetsumuraIt was divided into three villages (currently Etanbetsu district, Asahikawa city).
1906(Meiji 39): Second-class town and village system, Kamikawa-gun (former)Takasu VillageWill be.Pippu Village, Kamikawa County (currentlyBifu Town) Is a branch village
1909(Meiji 42): First-class town and village system
1956 (Showa 31): Takasu Village Senior Citizens' Association formed
1960 (Showa 35): Takasu Village Chamber of Commerce and Industry formed
1969 year (Showa 44 year): Town system enforcement,Becomes Takasu Town
1972 (Showa 47): Townspeople Charter established
1974 (Showa 49): August 8 is established as "Townsman's Day"
1975 (Showa 50): Comprehensive medical examination started
1978 (Showa 53): Local museum opened
1981 (Showa 56): Comprehensive Grand Melody Bridge completed
1983 (Showa 58): "Wolf's Peach" is on sale
1985 (Showa 60): Townsman stadium completed
1992 (4): Held a ceremony to commemorate the 100th anniversary of the opening of Takasu Town
1994 (Heisei 6): Takasu Melody Hall, Takasu Town General Gymnasium completed
1995 (Heisei 7): Signed sister city tie-up with Gold Coast, Australia
1999 (Heisei 11): Sun Hall Happiness opens
2001 (Heisei 13): Takasu Town homepage opened
2008 (Heisei 20): Completion of food waste composting facility
2009 (Heisei 21): Start issuing Takasu Supporters Card
2013 (Heisei 25): Renewal of Atakasu-kun
2018 (Heisei 30): Agricultural exchange center "warm farm" opened
Administration
Mayor
Toshio Tani (inaugurated on November 2013, 11. Second term)
Economic and industrial
industry
It used to be a single paddy field, but it is now being converted to upland farming, and many vegetables are produced.tomato juice"Wolf's peach" is well known not only in Hokkaido but all over the country, and although it is expensive at 1 yen or more per liter, it is a popular product and is out of stock.
Location company
Car makerHondaThere is a Takasu test course, mainlyNSX,IntegraSuch as sports modelsCR-VEtc.4WD, Research and development of vehicles for North America and cold region driving tests of vehicles are being conducted.
Yokohama RubberTire test course "T * MARY" (closed due to relocation to Asahikawa City)
Agricultural cooperative
post office
Takasu Post Office (Collection and Delivery Office)
home delivery
公共 機関
Policemen
Fire
Sister cities/partner cities
Domestic
sister city
In March 7, the friendship city of Albert merged with the neighboring Gold Coast city on an equal footing to create the new Gold Coast city.In November 3, the Mayor of the Gold Coast and 7 other official delegations visited Takasu Town and held a sisterhood tie-up signing ceremony.The mayors of both towns signed the declaration, and on November 11, a sister city relationship was officially formed between Takasu Town and the Gold Coast City.
Region
population
Disappearing village
According to the 2015 Census, the following villages have a population of 0 at the time of the survey:Disappearing villageHas become[1].
Takasu Town-Hokuto 20 Line
Education
high school
Elementary and junior high school
School for disabled children
Transportation
Train
bus
道路
culture
  A shrine in the Kitano district of Takasu Town.Every year, on August 8, the "Kitano Shrine Annual Festival" is held, and a lion dance is performed.The lion has one head, five torso, and one lion tori, holding a naginata, kusarigama, and stick to confront the lion.Play each dance song with a drum and a flute hayashi.When Gensaburo Kawabe moved to Takasu Village, he took over the lion dance that was transmitted from Kaga no Kuni (Ishikawa Prefecture) and was performed in Toyama Prefecture.1898It is said that it was dedicated to Kitano Shrine in (Meiji 31).
  About 180 monuments stand in the natural forest."Genkyuan", which is a part of the old house in the pioneering era, is used as a tea room-style building.You can also enjoy seasonal flowers such as Corydalis fumaris.
  A multi-purpose hall in the town with 502 fixed seats and full facilities.Performances in various fields such as music and theater are held throughout the year.It is also used as a place for groups in the town to announce dances, folk songs, and brass bands.It has seats with Yukar weave.
Melody Bridge (Kitano Bridge)
  1982Built in (57).When you hit the rebar of the bridge, you will hear a sound and play the song "Yuyake Koyake".Since it was the first "bridge to play a melody" in Japan, it was widely featured in various media and became known as the "melody bridge".
Takasumaruyama Park Golf Course
  A park golf course built around the Maruyama Reservoir.The 54 holes on the rugged terrain are a course that beginners to advanced players can enjoy.
  A resting forest where the townspeople and the government are working together to make the best use of nature.From the observatory, you can overlook the Mt. Taisetsuzan Federation, and in May the hills are colored with cherry blossoms in full bloom.There is a "multipurpose zone" that is used as a venue for various events such as the "hilltop view zone" that overlooks the Taisetsu Federation, "Sakura Festa", and "Harebare Palette", and a "recreation zone" where you can enjoy park golf.
Sightseeing spot
Festivals and events
Hatachi no Gathering (January)
Wolf Village Kitano Cross Country Tournament (January)
Each district cultural festival (February)
Townspeople Cultural Festival (February)
Walking Ski Festival (March)
Sakura Festa (May)
Lifelong Genki Challenge Day (May)
Take a jogging festival (June)
Hot Summer Festa (August)
Each district Bon festival dance competition (August)
24-hour marathon softball tournament (August)
Autumn Harvest Festival (September)
Longevity Thanksgiving (September)
Palette Hills Tree Planting Festival (October)
Takasuki Music Festival (November)
Special products / agricultural products / processed products
Tomato juice "Wolf's Peach" (Takasu Town Agricultural Promotion Corporation)
Nanatsuboshi from Takasu Town (Takasu Town)
Takasu beef (Nitta Farm Co., Ltd.)
Handmade tofu at the tradition hall (handmade tofu restaurant, tradition hall)
Dried soybeans (Harasaki Farm)
Shiitake mushrooms (Business Farm Co., Ltd.)
Canned sika deer meat (venison restaurant Yamae)
Shiitake Mushroom Powder (Suian Farm Co., Ltd.)
Haskap Jam Juice (Bio-Agri Takasu Co., Ltd.)
Appare Sansakuzuke (Inakaya Co., Ltd.)
Honey (Honeybee Kobo Yamaji)
Takasu Miso (Takasu Town Agricultural Promotion Corporation)
Soymilk Purin (Social Welfare Corporation Takasu Kyoseikai)
 * () Indicates producer
person
Born in Takasu Town
Lives in Takasu Town
footnote
外部 リンク