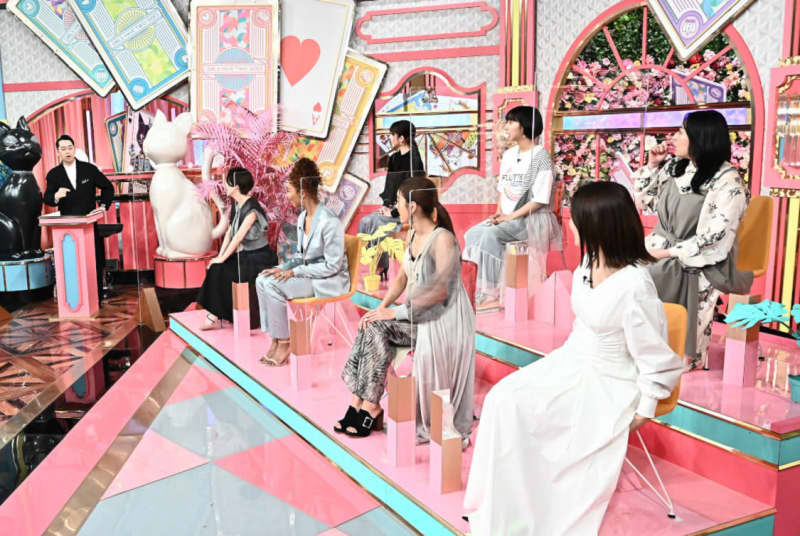 Photo (C) TBS
Yui Yokoyama (AKB48), Bananaman Shitara is astonished at the back routine at home !? Appeared in "Front Girl Back Girl"
 
If you write the contents roughly
In addition, Crystal Kay, Yui Yokoyama, Kanade (3 o'clock heroine), Maya Sakura, and Hara (Yuniverse) are on location for the close-knit home location "Ura Routine," which installs a camera at the entertainer's home, which is a popular corner. ), Shizuka Nakamura appears. 
Yui Yokoyama (AKB48), Nao Asahi and others will broadcast "Front Girl Back Girl" (TB ...) from 4:14 on April 20 (Wednesday). → Continue reading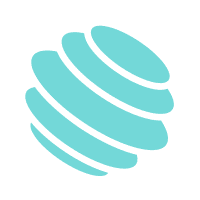 Pop'n'Roll
Pop'n'Roll is an idol media focused on idol personality and hidden talent. We will deliver interviews, new photos, event reports, columns, news, including coverage articles by the idol himself.
---
Wikipedia related words
If there is no explanation, there is no corresponding item on Wikipedia.
Yui Yokoyama
Yui Yokoyama(Yui Yokoyama,1992〈Heisei4 years>May 12 -) isJapan OfIdol,YouTuberAnd a female idol groupAKB48A member of Team A. Second generation from December 2015, 12 to March 8, 2019AKB48 Group General ManagerServed. From November 2012 to April 11, with AKB2013NMB48Was also serving as.KyotoKizugawaBackground[4][5][6][7].Ota ProductionsBelongs.
2008 years,Kyoto Prefectural Nishi Uji High SchoolEnrolled in.With the schoolKyoto Prefectural Jonan High SchoolOpened due to the integration ofKyoto Prefectural Jonan Ryoso High SchoolBackground[8].
history
2009
2010
2011
2012
2013
On April 4, it was announced that NMB28 Team N will be released from the post at the night performance on the final day of "AKB48 Group Extraordinary General Assembly-Let's put on black and white!"[28], The concurrent post was canceled on the same date.However, even after the release of the concurrent post, he participated in the CD release commemorative event that had been decided before the release of the concurrent post.
On May 5, the activity at NMB20 ended with the "Yui Yokoyama Sending Party" held at the NMB48 Theater.[29].
It was carried out from June to July.AKB48 32nd Single Selection General Election』In 13th place, elected as a selected member[30].
June 6th, "AKB Challenge" You CanPassed the dispensing clerical manager skill test that was challenged in the planning of "!"[31].
XNUM X Month X NUM X Day,Fukuoka Yahoo Auctions! DomeGraduated from AKB48 at the 2013nd day performance of "AKB2 48 Midsummer Dome Tour-There are still more things to do-" held atMariko ShinodaNominated as the successor captain of Team A[32].
On July 7, he was officially appointed as Team A captain at a performance at the AKB23 Theater in Tokyo. At the start of "Yokoyama Team A", he stated his belief in a speech before the performance that "I want to share emotions with everyone from the same perspective."[33].
2014
2015
2016
2017
2018
XNUM X Month X NUM X Day,TOKYO DOME CITY HALLHeld his first solo concert "Yui Yokoyama Solo Concert-Full-scale Hope-"[52].
Spring, AKB48New team structureWith the startRin OkabeRetired as Team A Captain due to the appointment of Team A Captain.
On December 12th, at the AKB8 Theater 48th Anniversary Special Commemorative Performance, it was announced that AKB13 Group General Director will retire.[53]..Team A's next general managerMion MukaiNominated[53].
2019
On March 3, AKB31 Group General Manager was officially handed over to Mion Mukaichi and retired.[54].
2020
person
The official nickname is "Yuihan", but it is also called "Yui" or "Yui-chan".At first, I wasn't used to the name "Yuihan"[56],AKB48 All Night Nippon], The email from the listener that said "Yuihan" was read as "Yui-chan" and introduced.He also said to his fans, "Please call me Yui-chan," but he gradually became established as he continued to be called Yui-chan, and he admits.Former AKB48Ayaka Umeda-Sae MiyazawaOn the radio, Umeda revealed that he had always misunderstood "Yuihan" as "Yuihamu" for a while.By the way, Miyazawa used to call it "Yuikun" for a while.There are various names, and AKB48's seniors and synchronous members are "Yui", "Yui-chan", "Yokoyama", and former AKB48.Asuka KuramochiIs "Hamu-chan".For a while, he was called "Captain" or "Nirohan", and after becoming the next captain, he was called "Jixo".The junior members are called "Yokoyama-san," "Yui-san," and "Yuihan-san," but some of the close juniors sometimes call them BBA.By the wayAnna IriyamaThere was a time when he was called "Yui-chan" because he was a fan and he liked Yokoyama too much.I was concurrently serving for a whileNMB48But it is called the same way, but the former NMB48Satoho Kotani(Currently Riho Kotani) is "Yoko-chan",Shirahama RuruIs called "Yokohan"[57], Yuuki Yamaguchi called "Bis" and "Bishan" for a while, and was formerlySKE48 OfRena Matsui TheGoogle+Was called "Han-san" in[58].. By the way,Squeaky teacherCo-star inオ ー ド リ ー OfWakabayashi MasayasuIs called "Yokoyama-chan" (recently, Alco & Peace's Hirako is also called).
It's not as good as Asuka Kuramochi, but it may be nicknamed.Iriyama is "Anchan", Kodama Haruka is "Pippi", etc.By the way, Riho Kotani was temporarily named "Tokumitsu-san" and "Tears at a bargain" because of the fragility of tears.
You may be tampered with by taking Yui Han's "han" and adding it to the end of the word (in the local group and Not yet, the majority were from seniors, but recently also from juniors and fans).For example, if Yui Han gets angry, "Okohan".
His personality is serious and dry, but he is also stubborn, and unlike the atmosphere, he is impatient and impatient (however, impatience often makes him angry).People around me say that it is a natural blur, and sometimes it shows its naturalness, but he says, "I have never been called natural."
Tears are fragile, and during the same period and promotion of the 10th term and promotion of Yukari Sasaki and Miyuu Omori, they are crying from themselves, and in a really cool professional wrestling, Kayoko Okubo's letter to Yasuko Mitsuura got it earlier than Komiyama and Oda. I cried and got a letter from the commentary side such as Yabe.
It is a galley with a very shallow point, and at AKB's Bimyo's control, he laughed and gave out NG, and at the instagram with Yuki Kashiwagi, "(at one control) I got about 50 NG without a prime and went home crying." I'm talking.
The sleep phase is so bad that it is called the horror sleep phase.It was so bad that Yokoyama himself admitted, and Sae Miyazawa and Shizuka Oya once posted photos of bad sleep on SNS.By the way, I have a habit of grabbing things while sleeping.
The catchphrase is "I want to shine more than Kinkakuji! I'm Yui Yokoyama from Kyoto."[59]However, he has a KinkakujiLuyuan TempleHave never been to[60].
When I was a child, I was a naughty and wild child[61].
SPEEDI especially likeEriko ImaiI liked[61].
Experienced first love in kindergarten.I liked the boys that everyone longed for, but I ended up with a crush[61]..In a music class from a kindergarten youth groupElectoneFrom the second grade of elementary schooldrumlearn[61].
When I was in elementary school, I had good academic performance and was good at physical education and music.[61]..I used to call myself "Yui-chan" until the 4th grade of elementary school.When I was in the 4th grade of elementary schoolOsaka Castle HallInCHEMISTRYInterested in the entertainment world after watching the concert[61].
I like to run in physical education, I participated in the relay of the track and field competition, and I was always the winner or the second place in the neighborhood relay race.[61].
3 years in junior high schoolbasketballHe was enthusiastic about it and won the athletic meet when he was in the third grade.During this time, I cultivated my physical and mental strength and felt that group competition was suitable for me.[61]..Also, from the second grade, work hard on voice training[62], Attended Heart Voice Studio Music School in Osaka[63].
In the future, I want to be a wonderful singer and an attractive person who can give me dreams.[62].
What is your favorite foodbeef bowl[62]とGyoza[64]..My hobbies are walking and listening to music[59]..I also like the drink itself, except for the following two.The special skill is to make one rotation from the bridge while standing (in the audition, the special skill was handstand and cartwheel).The food I hateGreenpeace[65]I'm not good at champagne and white wine for dried grapes and sake.
CHEMISTRY as an artist I admireIkimonogakariAre listed[59]. Also,SEKAI NO OWARII also like, and my favorite song is "Starlight Parade"[66].
Holds a qualification as a dispensing office manager[67].
AKB48
I liked AKB48's concept of "one way to make my dreams come true", which was the reason I applied for the AKB48 research student (9th term) audition.[62].
Takahashi MinamiAccording to him, "super hard worker".Mariko ShinodaIs also described as a "really hard worker"[68]..In the general director's sermon roomTakahashi MinamiとOshima YukoIt was said that it was a rare case where they could grow up by looking at their seniors' backs.
While attending a local high school when he was a candidate, he worked part-time at a fast food restaurant, family restaurant, food factory, etc. after school, and practiced independently after returning home.I went to Tokyo by night coach on Friday, participated in lessons on Saturday and Sunday, and spent days returning home to Kyoto by night coach again.The transportation fee for the night bus and the usage fee for the hotel were covered by my part-time job.[9].
Kanto regionYokoyama is the sixth person to be promoted from a research student from other than Japan to an official member.KinkiThis is the first time I have been promoted. In June 2010, while the new team A was preparing for the new performance, he learned choreography from a dance coach and acted as a relay to convey the content to Shinoda who was too busy to participate in the lesson, with the cooperation of other new team A members. Serving while[9].
At the 2010st performance corner of "Gudaguda Karaoke Tournament" on the 10nd day of "AKB10 Tokyo Autumn Festival" held on October 48, 2Mayumi Uchida-Suzuki Mariya-Mario NagaoAnd Yokoyama appeared as a "team athletic idol", and Nagao and two of them are showing off their breathtaking Twin Roundoff.[69].
March 2011, "3rdOkinawa International Film Festival, And with 11 other AKB48 membersTohoku-Pacific Ocean Earthquake(Great East Japan Earthquake) After that, perform the first event appearance and live[70].
Broadcasted on TV TOKYO from May 2011, 5, "World Table Tennis 2011 Rotterdam], Participated as a supporter to support the Japanese national team with 9 other AKB48 members.Yokoyama said, "I wish I could make a difference by seeing the good fights of people of the same generation," and liven up the broadcast in various ways, such as appearing on programs.[71].
Tonosaki Tonobu"Yokoyama is a person who has more lessons than others, and is an effort person who came 30 minutes before the rehearsal. He is thinking about AKB48 from morning till night, and if he does it properly, he will be evaluated. No one can complain about her promotion, who is also qualified to be an official member. "[9].
I like manga,Minami Minegishi-Native of Tanabe-Haruka Ishida-Rie KitaharaAppeared as a member of "Manga-loving Suminity"[72].
Originally, I liked to take a fried leg, so in August 2012,Nippon Cultural Broadcasting, Inc."Listen? ~Live 4 Life~Since answering questions from listeners at the time of appearance, "Majires"Character has penetrated, and from December 2013, it will be serialized in" Monthly AKB12 Newspaper "" Majires Yuihan, who will solve the problems of members. "[73].
Not yet
At first, I didn't realize that I became a member, but I said that I would like to make the unit inspiring the listeners.[75], About the title song of the 1st single "Weekend Not yet", the song that makes the listener cheerful[75]He said that the key was easy to sing and it was comfortable to record.[76].. When recording Not yet, Yokoyama didn't know it at first and thought it was the ending recording of a documentary film.[11]..Regarding the acting of the short film contained in the DVD attached to the regular edition B of the same work, "It was my first time to act like acting, and it was difficult to understand how to make feelings, but I became interested in acting. I want to study[75](In the scene where I cried later, I couldn't cry too much and got angry at the director, so I got angry because of my impatience, and I wondered why I had to get angry. ).I really like the choreography of the chorus of the second chorus[76]However, he says he wasn't good at it, so he did a lot of PV shooting.[75]..He also said that it was difficult to take pictures related to this work, and he wants to study what kind of face he has when taking pictures.In the making video of the DVD, Oshima and Kitahara describe Yokoyama as "every time you do it, you get better and grow".[75]..The wave-riding shaved ice didn't move too much on the PV, so it was called "Yokoyama Legendary PV" by Oshima and others, and the raw photo was in a pose that didn't move.Also, in Yonpara, things like "Nironi" and "Freeze without feeling uncomfortable" are happening as if they were possessed by the god of laughter.At the time of the freeze, Oshima laughed and said, "Yui is a key point from Nironi," and Sashihara Kitahara nodded.Later, "Freeze without feeling uncomfortable" was said to be a legend of Yonpara, and it is often talked about by fans who know about the freeze of AKB members other than Yokoyama.
Participating songs in AKB48 / NMB48
Single selection music
AKB48 name
NMB48 name
AKB48 Team Surprise name
Gravity sympathy
that way
Nice triangle relationship
When departing
AKB Festival
Than you think...
Heart vector
The future sees
Round the love
Who met the two?
Rose ritual
Beautiful hunt
Forest of Philosophy
Cheeks, tunnel
Album selection songs
AKB48 name
"Being hereRecorded in
girls
What I can do-in the name of "Team K"
Mermaid vacation
Being here
"1830mRecorded in
First Rabbit
Iede no Yoru-in the name of "Team K"
Gentleness map
Welcome
Aozora, are you lonely?
"Next footprintRecorded in
After rain
10 krone and bread
Believe-``Team A''
I will do my best
"This is Rhodes, jump here!Recorded in
The existence of love
Conveyor-Under the name of "Yokoyama Team K"
If you can be friends
"Between 0 and 1Recorded in
The person I liked at that time
Clap-the name of "Team A"
"thumbnailRecorded in
Me on that day
Cracked mirror
"We know the dawn of that dayRecorded in
How to tie shoelaces
Full of kusaimono
NMB48 name
"It's topped!Recorded in
It's topped!
May 12
Lily-"team N" name
Have you ever read Osamu Dazai's book?
Other participating songs
single"Right foot evidence"("Nana Fujita"Recorded in)
Where have you been?-In the name of "AKB48"
Distribution limited songs
Unsourced songs
It resembles me (Songs included in "AKB3+Me" software for Nintendo 48DS)
Close but away (Aia "AKB48 Beat Carnival" original song)
Loverless Championship (Aia "AKB48 Beat Carnival" original song)
Pachisuro AKB48 Goddess of Victory
There is no substitute for you
Your news
AKB Festival
Theater performance unit song
Research student "Dawn of Idol" performance
Team B 4th Stage "The Dawn of Idol"
■Tomomi NakatsukaAll songs under
Research student "Love Ban Ordinance" performance
Team A 5th Stage "Love Prohibition Ordinance"
During the squall (back dancer)
Midsummer Christmas Rose (back dancer)
Love ban ordinance(Miyazaki MihoUnder)
Research student "Theater Goddess" performance
Candy
Night breeze work (Mina ObaSubstitute)
Team B 5th Stage "Theater Goddess"
Romance Kakurenbo (as an undercard girl)
Candy (Tomomi KasaiUnder)
Cactus and Gold Rush (Mariko ShinodaUnder)
Mini Skirt No Yousei (as Undercard Girls)
(Before promotion to Team K)
Around the age of Lemon (as an undercard girl)
(After promotion to Team K)
Team N 1st Stage "For Someone" Revival Performance
Rider (former Shiori Matsuda position)
Yokoyama Team K "RESET" Performance
Team A 7th Stage "Dedicated to MT"
works
Solo music
Video work
"Yuihan's Summer Vacation" ~ Kyoto Irodori Diary ~ (March 2015, 3,Kansai TV broadcasting, SSBX-2381 / SSXX-21)
Yui Yokoyama (AKB48) travels around Kyoto Irodori Diary(Kansai Telecasting Corporation)

Volume 1 "Kyoto's Famous Places to See" (September 2017, 9, SSBX-13 / SSXX-2382)
Volume 2 "Kyoto's Superb View and Kureyasu" (January 2018, 1, SSBX-17 / SSXX-2383)
Volume 3 "Spring in Kyoto is Beautiful" (March 2018, 3, SSBX-28 / SSXX-2384)
Volume 4 "Let's call delicious food" (October 2018, 10, SSBX-31 / SSXX-2387)
Volume 5 "Kyoto's Traditions and Kureyasu" (February 2019, 2, SSBX-6 / SSXX-2388)
Volume 6 "Let's enjoy kimono as everyday clothes" (February 2020, 02, SSBX-12 / SSXX-2389)
concert
#
Release date
title
Label
Standard product number
Sales form
1
2018th of February 10
Yui Yokoyama Solo Concert-Full-scale Hope-
AKS
AKB-D2387
DVD
AKB-D2388
Blu-ray
Tie-up
concert
Appearance
TV drama
variety
Other TV programs
radio
movies
stage
Online delivery
Delivery drama
Music video
CM/Advertisement
public relations
Events
Book
Photo album
カレンダー
Yui Yokoyama 2012 Calendar (November 2011, 11, Hagoromo)
Yui Yokoyama 2012 TOKYO Date Calendar (November 2011, 11, Hagoromo)
Yui Yokoyama Calendar 2013 (November 2012, 11, Hagoromo)
Desktop Yui Yokoyama Calendar 2013 (December 2012, 12, Hagoromo)
Wall hangings Yui Yokoyama Calendar 2014 (December 2013, 12, Hagoromo)
Desktop Yui Yokoyama Calendar 2014 (December 2013, 12, Hagoromo)
Web serialization
footnote
注 釈
Source
外部 リンク