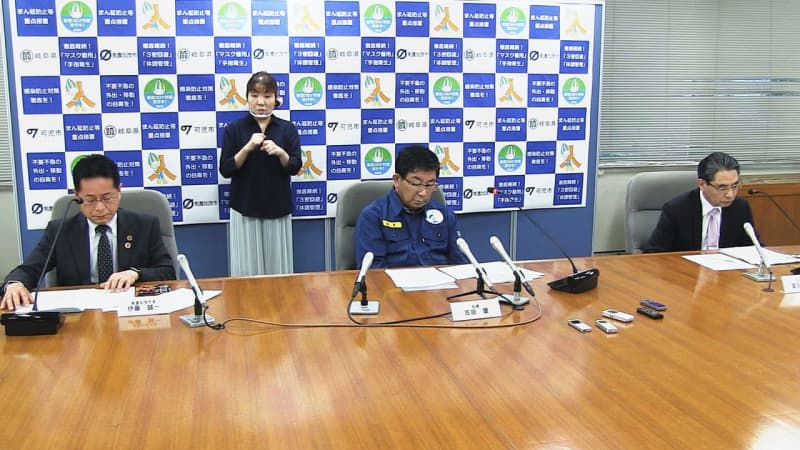 写真 
Gifu Prefecture, Minokamo City, Kani City Strengthen infection control measures for foreign residents Disseminate infection cases via SNS
 
If you write the contents roughly
Governor Hajime Furuta, who met with Mayor Shigeki Tomita of Kani City and Mayor Seiichi Ito of Minokamo City, said, "I've been here, but the way it is communicated to foreign residents is still insufficient. 
As the infection of the new coronavirus by foreign residents continues to spread in Minokamo City and Kani City, Gifu Prefecture, with Gifu Prefecture ... → Continue reading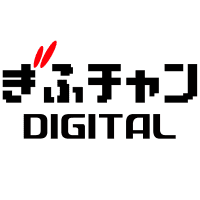 Gifu Chan
Gifu Prefecture's prefectural broadcasting station "Gifu Chan" is the "Gifu Chan DIGITAL" that delivers news about the prefecture. We will deliver seasonal topics from Gifu to the whole country.
---
Wikipedia related words
If there is no explanation, there is no corresponding item on Wikipedia.
Minokamo
Minokamo(Minokamo)GifuLocated in the south ofCity.
Geography
Nobi Plain Hida, Located in contact with the mountains of Oku Mino. The northern part (north of Ibuka-cho) has farmland in the valley of the mountains, and the central part (Hachiya-cho / Yamanoue-cho) is a gentle plateau where pears, persimmons and other orchards are formed.Yamazaki MazakIndustrial parks such as are prosperous. The southern part (generally south of Moriyama Town) is a fertile lowland.Nobi PlainNortheastKiso RiverRiver terracePaddy fields and uplands spread out to belong to the group and surround the city. The climate belongs to a region where it does not snow much in Gifu Prefecture.
(I.e.
Hakusan
Mt. Magushi
Mount Fuji
Takagi
Gotenyama
River
Kamo River
Dadong River
Hachiya River
Takaya River
climate
Minokamo climate
Month
1
2
3
4
5
6
7
8
9
10
11
12
Years
Highest temperature record

° C

(

° F

)
16.6
(61.9)
20.3
(68.5)
24.7
(76.5)
30.2
(86.4)
33.6
(92.5)
36.1
(97)
39.7
(103.5)
39.5
(103.1)
38.4
(101.1)
32.6
(90.7)
25.1
(77.2)
21.9
(71.4)
39.5
(103.1)
Average maximum temperature

° C

(

° F

)
8.0
(46.4)
9.2
(48.6)
13.1
(55.6)
19.5
(67.1)
24.1
(75.4)
27.3
(81.1)
30.9
(87.6)
32.7
(90.9)
28.4
(83.1)
22.5
(72.5)
16.4
(61.5)
10.8
(51.4)
20.24
(68.43)
Average minimum temperature

° C

(

° F

)
−1.8
(28.8)
−1.4
(29.5)
1.8
(35.2)
7.4
(45.3)
12.6
(54.7)
17.8
(64)
21.9
(71.4)
22.9
(73.2)
19.1
(66.4)
12.0
(53.6)
5.6
(42.1)
0.3
(32.5)
9.85
(49.73)
Minimum temperature record

° C

(

° F

)
−8.7
(16.3)
−8.6
(16.5)
−8.9
(16)
−2.0
(28.4)
1.9
(35.4)
8.3
(46.9)
15.2
(59.4)
15.3
(59.5)
7.8
(46)
0.9
(33.6)
−2.5
(27.5)
−6.9
(19.6)
−8.9
(16)
Precipitation amount mm (inch)
57.8
(2.276)
72.7
(2.862)
137.1
(5.398)
148.9
(5.862)
187.2
(7.37)
230.0
(9.055)
270.3
(10.642)
156.6
(6.165)
231.3
(9.106)
126.2
(4.969)
92.9
(3.657)
52.3
(2.059)
1,763.3
(69.421)
Average days of precipitation

(≥1.0 mm)

8.0
7.7
10.1
10.6
11.3
12.7
13.7
9.2
11.8
9.2
8.2
7.7
120.2
Average monthlyDaylight hours
142.9
157.3
187.7
192.8
184.1
143.0
158.0
198.9
156.0
157.5
142.3
145.8
1,966.3
Source:Japanese Meteorological Agency
Adjacent municipalities
It is relatively close from the city border to the border with Aichi Prefecture, but it is not adjacent to Aichi Prefecture (Inuyama City).
Region to which you belong
population
History
History
Showa
September 1954, 29 (Showa 4)- Ota Town-Furui Town-Yamanoue Village-Hachiya Village-Kamo Nomura-Ibuka-Shimoyone Tamura,as well asSanwa Village-Wachi VillageMinokamo City was born by merging a part of the above (the rest of Sanwa Village was transferred to Kawabe Town).The city name isMino countryKamo-gunDue to[1].
1962 (Showa 37) October 10-City song is established.
March 1966, 41 (Showa 3)-National Railways Mino Ota Railway Station (currentlyMinoota rolling stock ward) Is completed in the city.
1966 (Showa 41) May 5-Completed "Line Park" on the banks of the Kiso River.
1968 (Showa 43) October 10-The first limited express "Hida" runs on the Takayama Main Line.
1969 (Showa 44) April 4-The completion ceremony of Nakano Ohashi is held.
1973 (Showa 48) March 3-Opening ceremony of private Minokamo high school is held.
December 1975, 50 (Showa 12)-Nano Bypass (Shitamachi-Wakamiya) opened.
1976 (Showa 51) September 9-Kawai Ohashi is completed. Along with this, the Kawai no Watari, which had been operating since the Edo period, was abolished in October.
1979 (Showa 54) May 5-The municipal library is completed in Otahonmachi.
1980 (Showa 55) May 5-Kamo Fire Service Office Union Fire Department Headquarters-Completion of a joint fire station in Kamogawa Town.
1981 (Showa 56) February 2-Minokamo post office new office building is completed.
1981 (Showa 56) November 11-Sony Minokamo factory completed.
1983 (Showa 58) March 3-Minokamo Central Public Hall and Minokamo Health Center will be completed with the Kamo Holiday Emergency Clinic.
1983 (Showa 58) September 9-Flooded Kiso River by heavy rain brought by typhoon No. 28. Inundation damage occurred mainly in Ota Town. (10/XNUMX heavy rain disaster)
1983 (Showa 58) November 11-The opening ceremony of Shinotabashi will be held.
1986 (Showa 61) December 12-Abolition of JNR Ominami Line, Nagara River Railway will start operation.
1988 (63) August 8-City Hotel Minokamo opened.
Heisei
1990 (Heisei 2) April 4-Completed city hall branch office. Combined use started.
1991 (Heisei 3) September 9-"Sun Sports Land" opens in Yamanoue Town.
April 1995, 4-Minokamo Health Forest opens.
1996 (Heisei 8) July 7-Minokamo City East Library opened in Hongo Town.
1998 (Heisei 10) March 3-National Route 26 Nano bypass three-dimensional completed.
1998 (Heisei 10) March 3-Minotata station Hashigami station building, north-south free passage is completed.
October 2000, 12 ⁻Minokamo Cultural Forest opens.
2000 (Heisei 12) October 10-Start of bus service.
September 2003, 15- Kamo-gun6 towns and 1 village (Slope town-Fuka Town-Kawabe Town-Nanada Town-Yaotsu Town-Shirakawa-Higashishirakawa Village) Together with the "Minokamo City/Kamogun Municipal Merger Council". Minokamo City and Kamo County have been living in the same area for a long time,Transfer mergerI had a plan to do it. However, as a result of a referendum on the pros and cons of the merger held in 2004, the council was dissolved and the merger plan disappeared due to the majority of Minokamo city's opponents.
2005 (17) March 3-Tokai Circular Expressway is opened. At the same time, the Minokamo interchange and the Minokamo service area will open.
June 2018, 30 (Heisei 6) ⁻ Due to the water quality deterioration of the Hida River due to heavy rain, operation of the prefectural Yamanoue water purification plant was stopped. In addition, the intake of water at the Moriyama Water Purification Plant was also stopped, and water was cut off at Shimoyoneda, Ota, and Furui areas.
Foreign town
From the late 1990sJapanese BraziliansBeginning withFilipinos in JapanThe number of foreign residents increased, mainly in the Furui district, and the number exceeded 2000% of the city's population in the latter half of the 1s. In recent years, the number of Chinese living in Japan is increasing. The ratio of foreigners to the population as of June 2014, 6 is approximately 1%.[2].
Ogaki,Kani CityAnd 26 municipalities outside the prefectureForeign residents' city meetingParticipated in and served as the chair city for two years from 2007. In fiscal 2, the "Minokamo Declaration" was adopted, which promotes efforts toward the realization of a multicultural society. What is a foreign residents' city meeting?ShizuokaHamamatsu cityMainly in JapanForeignerIn a town where many liveMunicipalities,International AssociationIt is an organization established for the purpose of local governments and international exchanges of cities where many foreign residents live.
Successive mayors
代
Name
Inauguration date
Retirement date
Remarks
First-3
Eiichi Watanabe
1954/4/25
1963/10/28
4-7
Kishito Hachiro
1963/12/15
1977/8/2
8-9
Saburo Takahashi
1977/9/11
1985/9/10
10-11
Hiroman Watanabe
1985/9/11
1993/9/10
12-14
Yoshiki Kawai
1993/9/11
2005/9/10
15-16
Naoyuki Watanabe
2005/9/11
2013/5/9
Resigned due to health reasons
17
Hiroto Fujii
2013/6/2
2016/12/19
Resignation
Duty agent
2016/12/20
2017/1/29
Deputy Mayor Seiichi Ito
18
Hiroto Fujii[3][4]
2017/1/29
2017/6/1
Reelection. Remaining term according to regulations
19
2017/6/2
2017/12/14
Resignation[5]
Duty agent
2017/12/15
2018/1/12
Deputy Mayor Seiichi Ito
2018/1/13
2018/1/28
Hiroshi Sako, General Manager of Corporate Planning Department
20
Seiichi Ito[6]
2018/1/28
Administration
Mayor
Seiichi Ito (1st term)
Term: April 2022, 1
Parliament
Number of people: 16 people
Term: April 2022, 10
Chair: Hidenori Makita (Yui no Kai)
Vice-chairman: Yoshimasa Watanabe (Yui no Kai)
| Parliamentary name | Number of seats | Representative name (◎ is representative) |
| --- | --- | --- |
| Yui no Kai | 10 | Tokuo Nagata, Tomoko Taguchi, Fumiyoshi Sakai, Nobuyuki Sakou, Takao Watanabe, Hidenori Makita, Yoshimasa Watanabe, Miyoshi Katagiri, Yumiko Mori, Sakae Yamada |
| Wide | 2 | Atsushi Takai, Masaki Murase |
| Japan Communist PartyCity council | 1 | Takashi Maeda |
| City councilKomeito | 1 | Fumitoshi Kanai |
| Shinseikai | 1 | Atsuo Mori |
| New wind | 1 | Koichi Tsuge |
| meter | 16 | |
Economy
Agriculture:
Until the middle of the Showa era, rice cultivation and mulberry cultivation for sericulture were popular.River terraceBecause of the terrain formed by the groundwater, groundwater can be obtained as spring water at low altitude land near the river, but it is gentle.plateauThe central part of the city was a severe area for fields, both as soil and water. By water use measures, land improvement, and fruit cultivation that suits the soil since the Taisho erapear,persimmonEtc. are being produced. To city special productDojo Hachiya PersimmonThere is.
Industrial
In 1955 (Showa 30), Gifu Prefecture selected and introduced Minokamo City as a suitable factory site, which encouraged the attraction of the factory to Minokamo City, and the manufacturing industry flourished in 1960. In 35 (Showa 1962), all the regulations for attracting Minokamo-shi factories were revised, and the plant was invited under the application of the Low Development Zone Industrial Promotion Law in September 37 (Showa 9). Was started, but the operation was started.
Advantageous in industrial water levelHida RiverOn the west bank, especially for the textile industry,Gunze Co., Ltd.Had a factory in the area adjacent to Higashi Junior High School across the Hida River and the national highway. With the transition of the textile industry, this Gunze factory siteSony EMCSSold to the 1980s and 2000s video cameras and mobile phones,PlayStation 2After operating as a manufacturing base ofSenshukaiIt is an affiliated distribution center.
National railwayOminami LineAlong the way, in 1975, along with the development of the TV industry in the Kamono area.Hitachi, Ltd.System Hitachi Hitachi Tech (currently:McSelf Frontier) Established a factory.Nagara RailwayEven afterNational Highway 248At the same time, we are utilizing the benefits of logistics.
In addition, the industrialization of the central plateau area, which has poor water quality, is progressing. The semiconductor industry flourished in the 1980s, following the establishment of the Hachiya Industrial Park in 1983 (Showa 58), and the following yearFujitsu VLSIMemory chip factory has advanced. With the start of the sale of the Chubu Plateau Industrial Zone in 2000, manufacturing bases for various industries have been established.
Large scale centered on Hachiya TownLand readjustment projectWas promoted, and public spaces such as streets, residential areas, parks, and industrial parks were created. This allowsMitsukan GroupFactory of various companies including[7].
Chubu Plateau Land Readjustment Project (completed in March 20)-Minokamo Chubu Plateau
Nakahachiya land readjustment project (completed in October 27)-Hydrangea hill
Major companies
Commercial
A shopping district spreads out in front of the south exit of Minoota Station, and once used to be a lively center of commerce, it is no longer active due to the effects of motorization. On the other hand, within 1km north of Minotata StationNeighborhood Shopping Center(NSC) has been actively developed, and large-scale stores have expanded one after another, becoming the commercial center of the city.
Main commercial facilities
金融
Financial institutions with branches in the city
Sister cities/partner cities
Education
University/Junior college
Vocational school
high school
Junior high school
primary school
Other schools and educational facilities
Designated driving school
Facility
Public facility
City Hall / Liaison Office
Furui Liaison Office
Yamanoue Liaison Office
Hachiya Liaison Office
Kamono Liaison Office
Ibuka Liaison Office
Sanwa Liaison Office
Shimoyoneda Liaison Office
Police station
Fire department
Cultural facility
Minokamo Cultural Center
Minokamo Cultural Forest
Physical education facility
West Gymnasium
Maebira Sports Ground
West General Sports Ground
East General Sports Ground
Sun Sports Land Minokamo
library
Minokamo City Library

Minokamo City Central Library
Minokamo City East Library
Minokamo City Library North Part Room
park
Maebira Park
Otemachi Park
Kisogawa Ryokuchi Line Park
Fossil forest park
Nakanoshima Park
Chubudai Park
Furui neighborhood park
Medical institution
Social welfare corporation
Transportation
Train
The representative station of Minokamo city isMinooota StationAnd all three routes through the city are in service.
Tokai passenger railway(JR Tokai)

Taita Line : Minooota Station - Minokawaai Station
Ominami Line : Minooota Station - Maebira Koen Station - Kamono Station
Other,Fuka StationWest side from (Fuka Town)Seki Tomioka StationPerson) It passes through the city even in the section of about 450m.
To get to and from Nagoya, the JR Takayama Line changes at Unuma Station (Kakamigahara City), so you often use the Meitetsu Shin-Unuma Station (the first station of the limited express / express train on the Inuyama Line).
bus
General route bus
Express Bus
Community bus
Love bus(Minokamo City(Shinota taxiConsignment))

Machinagagurutto line
3 Park connecting line
Amachi Forest/Shoyou Line
Peeling tree, Sokichi line
Fruit Yamanoue Line
Fruit Hachiya Line
Satoyama line
Firefly line
Furui Station-Kanigawa Station Line
道路
Highways
General national road
General prefectural road
Famous places, historic sites, sightseeing spots, festivals, special events
Historic site
Nearby Tourist Spots
city
Festivals and events
Summer Team (8st Saturday of August)
On Festival MINOKAMO Autumn Team Nakasendo Festival (October)
(May)
local specialty
Media
Community FM
Cable TV
Chubu Cable Network(Aiki Bureau)-Minokamo City is part of the Aiki Bureau area.
Flower clock
Minokamo Green Net
Mistletoe
Rainbow Village
NPO organization
Asian Friends Association
Minokamo Kayukai
Minokamo Farmers Club
Christian church
Japanese Christian Reformed Church
(Brazilian in Japan)->
More
Scandal
On April 2020, 4, the city sentenced female assistant managers in their 3s to disciplinary action for a month of suspension. According to the city's announcement, in fiscal 40, when he was in the Industrial Promotion Department, he traveled abroad and posted a video on SNS even though he was on leave due to illness. The assistant section manager reportedly made a false report that it was not true. The city has determined that it has fallen into trust[9].
Native celebrity
footnote
外部 リンク