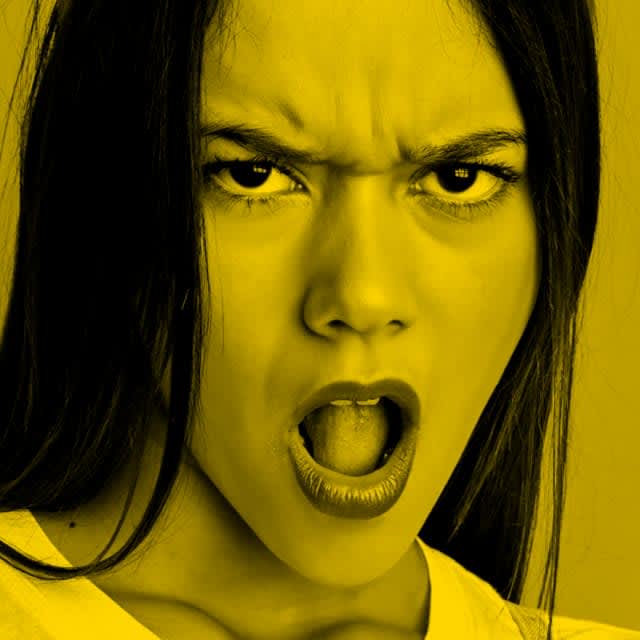 Photo (C) Krakenimages.com / Shutterstock
Reseller advocacy "Hobby Japan" will be discontinued due to a big flame ... In the past, "antitrust law violation"
 
If you write the contents roughly
"Hobby Japan" announced that the editor has been retired due to this uproar. 
The editor of the popular model magazine "Monthly Hobby Japan" posted a tweet on his Twitter account that defended the reseller ... → Continue reading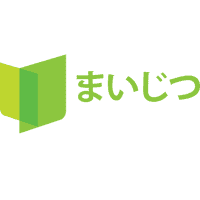 Serious
Maijitsu is a web media that introduces a little behind-the-scenes information about the entertainment world, hidden faces of celebrities, and crying and laughable stories on the Internet as "a little nice story" "actually a ○○ story".
It publishes about 10 articles every day, and is mainly supported by men and women in their 30s and 40s who are concerned about rumors of entertainers!
---
Wikipedia related words
If there is no explanation, there is no corresponding item on Wikipedia.
Hobby Japan
Hobby Japan Co., Ltd.(Hobby JAPAN CO., Ltd)Publicationas well as the model-toy-GameA Japanese company that develops, imports, and sells.
1969,Minicar-Game・ Established Post Hobby Co., Ltd., which sells and imports hobby goods. "Monthly Hobby Japan], [Card gamer"("GAME JAPAN』Successor magazine),"Arms Magazine, And other hobby magazines, books related to hobby games, and table games are on sale.Post Hobby has a directly managed store in Kanagawa, Tokyo.
History
1965November-Opened Post Hobby Yoyogi store
March 1969-Established Post Hobby Co., Ltd.
September 1969-Hobby Japan Co., Ltd. established
November 1969 --Opened Post Hobby Ikebukuro store
December 1969-"Monthly Hobby Japan" launched
August 1975 --Opened Post Hobby Sapporo store
April 1977-Post Hobby Oita opened
July 1977 --Opened Post Hobby Shibuya store
May 1977-Post Hobby Tsudanuma store opened
September 1980-Post Hobby Kichijoji store opened
August 1981-First issue of "Tactex"
June 1983-Post Hobby Shin-Tokorozawa store opened
May 1986-Monthly publication of "Tactex"
June 1989-"Arms Magazine" launched
June 1983-Post Hobby Nagoya store opened
April 1990-"RPG Magazine" launched
June 1990-Published "Comic Master"
June 1995-Opened P & H Atsugi store (currently Post Hobby Atsugi store)
April 1996-Japanese version of "Magic: The Gathering" released
October 1999-Post Hobby Matsumoto store opened
March 2000-Post Hobby Utsunomiya store opened
November 2000-Post Hobby Chiba store opened
July 2005 --Opened Post Hobby Ikebukuro 7th Floor Street Store
April 2006-"Game Japan" is published.
July 2006-"HJ Bunko" launched
March 2008-Hobby Japan Co., Ltd. merged with Post Hobby Co., Ltd.
February 2011-"Final Fantasy Trading Card Game" released
November 2011-"Card Gamer" launched
February 2011- Web comic distribution site"Comic DanganEstablished[*1]
February 2012-"Gun Professionals" launched
September 2013-Trading card game "Last Chronicle" released
February 2016- Web comic distribution site"Comic HJ Bunko" is "Comic fireWas renewed.
September 2016-Post Hobby Shinjuku store opened
April 2019-First issue of "History Exploration"[2]
July 2019-Novel posting site "Novel up +"open
Publishing business
In 1969, "Monthly Hobby Japan", which has the same name as the company name, was launched.at firstMinicarHandles information and laterPlastic model,Eur-lex.europa.eu eur-lex.europa.euExpand the range to "Model art], Along withAfter the warOn behalf ofModel magazineIt became.
War simulation game→Table talk RPG(Hereafter TRPG[*2]) →Card gamesAs a magazine of the system of1982,America'sボ ー ド ゲ ー ムConcluded a Japanese version of a special contract with the manufacturer Avalon Hill, selling war simulation games, and the information magazine "TactexWas published.When the military boom temporarily disappeared, the focus was shifted to TRPG, and at the same time, "RPG Magazine" was launched as a separate volume of Tactex.but,Home game consoleとcomputerBoard games are rapidly declining due to the spread and higher performance of games. "Tactex" was also short-lived.
After the discontinuation of "Tactex", the role-playing game information magazine "Tactex" will be used as a follow-on magazine.RPG magazineWill be published,Trading card game"Magic: The GatheringWith the landing in Japan (the Japanese version is sold by the same company), the focus will gradually shift to trading card game information.And with the arrival of the trading card game boom, "RPG Magazine" was suspended, and as a follow-on magazine, the trading card game information magazine ""Game GatherWas launched.
However, like "Tactex" and "RPG Magazine", "Game Gather" has begun to handle a wide range of analog game information such as role-playing games and (simple) digital game information as the boom of trading card games recedes. In 2005, the magazine name was changed to "GAME JAPAN] And was newly published.
In addition, "Magic: The GatheringThe company had the right to the Japanese version of the book, but in 2004Takara(Currentタ カ ラ ト ミ ー) Was transferred to.
In addition, "GAME JAPAN" will be suspended from the September 2011 issue, and "GAME JAPAN" will also be suspended.Card gamerWas taken over by.
In 2019, the "History Exploration", which is called "Historical Entertainment Magazine Feeling with the Five Senses", is launched.[2].
Major publications
Current magazine
Novel
HJ Bunko(First published on July 2006, 7)
HJ Bunko G(First published on July 2007, 9)
HJ Novels(First published on July 2014, 11)
Cinderella Novels (launched on July 2015, 7)
Comic
Magazines that have been published so far
Novel JAPAN → Character!
Hobby Japan Plus (Mook)
Train Modeling Manual (Mook)
Games that were once on sale
War simulation game
In-house original
Tank Battles
Tank Battles II
Imperial Japanese Navy (IJN)
Operation Market Garden
Iron Bottom Sound
Norway 1940
Pacific Fleet
Budapest Rescue Operation (Bitter End)
Japanese Advance (Malay & Burma)
Mediterranean Campaign
Chronicle of The Tree Kingdomes.
Mech War '90
The Last Gamble
Xanadu Legendary Nohoken (Xanadu)
Metal HeadRelation
Tactex II (Tactics II)
Battle of Waterloo (Waterloo)
Stalingrad Battle of Stalingrad
Afrika Korps
Blitzkrieg
US Civil WarGettysburg) (1977 edition)
Gettysburg (1992 edition, supervised by Smithsonian Institution)
Battle of Midway (Midway) (1964 edition)
Midway (1991 edition, supervised by Smithsonian Institution)
D-DAY (1977 edition)
D-DAY (1991 edition, supervised by Smithsonian Institution)
The Battle of the Bulge (1981 edition)
Battle of the Bulge (1991 edition, supervised by Smithsonian Institution)
Guadalcanal (1991 edition, supervised by the Smithsonian Institution)
Naval Battle Off Jutland (Jutland)
Operation Anzio (Anzio)
War at Sea
Emperor Caesar
Submarine
Alexander the Great (Alexander the Great)
Sailing ship battle (Wooden Ships and Iron Men)
Victory In The Pacific
Sword and Magic Land (Magic Realm)
The Russian Campaign
Russian Front 1941 ~ 1944 (Russian Front)
Battleship Bismarck
The Longest Day
Panzer Blitz (Panzer Blitz)
Panzer leader (Panzer Leader)
Nazi German Air Force (Luftwaffe)
World War II diplomatic warfare (Origins of World War II)
Richthofen's War
Third Reich (Rise and Decline of the Third Reich)
War of the Roses (King Maker)
Diplomacy (Diplomacy)
Space Warrior (Starship Troopers) (1976 edition)
Arab Israel match (Arab-Israeli Wars )
Squad Leader
Crete descent operation (Air Assault on Crete)
Battle of the Magic Island (Wizard's Quest)
Hero Napoleon (Napoleon)
War and Peace
Fortress Europe
Galactic Wars (Amoeba Wars)
Midday Battle (Gunslinger)
Western Front No Abnormality (Guns of August)
Napoleon's Twilight (Struggle of Nations)
Freedom in the Galaxy
Rommel in the desert (Panzer Armee Afrika)
Arnhem assault (Storm Over Arnhem)
Civilization dawn (Civilization) + Additional Trade Card
Dragon Hunt
Titan's Law (Titan)
Clash against Magino (France 1940)
Tobruk Tank Battle (Tobruk)
Battle over Europe (Air Force)

Dauntless
Air Force and Dauntless: Expansion Kit

Battle of US-Japan Aircraft Carriers (Flattop)
Machiavelli (Machiavelli)
Ben Har (Circvs Maximvs)
Battle of Japanese Warlords (Samurai)
Greek-Roman Naval Battle (Trireme)
Gladiator Battle
Robin Hood
Patton's Best
Flight Leader
Firepower
Dragon Pass (Dragon Pass) (AH / Chaosium fantasy game)
Elric (Elric) (AH / Chaosium fantasy game)
Sand planet (Dune, )

Spice Harvest --The Japanese translation of the rule is "Tactex』Published in issue 29

Panzergruppe Guderian --Rule Japanese translation published in "Tactex" No. 25
Hundred Days Battles --Rule Japanese translation published in "Tactex" No. 26
The Mystic Wood-Rule Japanese translation published in "Tactex" No. 27
Panzerkrieg --The Japanese translation of the rules is published in "Tactex" Nos. 30-32.
Hitler's War (Hitler's War) --The Japanese translation of the rules is published in "Tactex" Nos. 35-37.
Turning point Stalingrad --The Japanese translation of the rules is published in the first issue of "Tactex" (quarterly).
The Republic of Rome-Rule Japanese translation published in "Tactex" (quarterly) No. 3
Acquire
Stocks & Bonds
Medieval chess
UFO (UFO: Game of Close Encounters)
Intern
Exec. Decision
Exploring Africa (Source of the Nile)
Sun Tzu's Military Art (Hexagony)
Moonstar
Gold!
Dealer bets (Foreign Exchange)
Business Strategy
Outdoor Survival
TV Wars
Rail Baron
US Presidential Primary
Baseball Strategy
Superstar Baseball!
Major League Baseball
Basketball (Basketball Strategy)
National Professional Basketball (Statis Pro Basketball)
American football (Football Strategy)
National College Football (Bowl Bound)
PGA Championship (Pay Dart)
NFL Pro Football-Rule Japanese translation published in "Tactex" No. 28
Professional Boxing Title Match (Title Bout)
Regatta Yacht Race (Regatta)
Derby game (Win, Place, & Show)
Auto Racing (USAC Auto Racing)
Speed ​​Circuit
Challenge Golf at Pebble Beach
Pro Golf
Pro Tennis-Rule Japanese translation published in "Tactex" No. 34
Decathlon- decathlon..The Japanese translation of the rules is published in "Tactex" No. 36
Victory games
The Gulf Strike
Hell's Highway
Grand Strategy Civil War (1861-1865)
NATO (NATO; The Next War In Europe)
Ambusch (Ambush!) Series
Pacific War
Cold War
Battle Hymn
Fifth Fleet (5th Fleet) --The Japanese translation of the rules is published in "Tactex" (quarterly) No. 5.
7th Fleet
Carrier --The Japanese translation of the rules is published in "Tactex" (quarterly) Nos. 4-6.
The Peloponnesian War-Rule Japanese translation published in "Tactex" (quarterly) No. 6
1809 (1809: Napoleon's Danube Campaign) --Rule Japanese translation published in "Tactex" Nos. 33 and 34
Battle for Stalingrad
Air War
Air War Mach Battle II (Super Tomcat)
Patton's 3rd Army
Operation Grenade
Sicily Landing Operation (Sicily)
Atlantic Wall
Iron Curtain (BERLIN '85)
Surprise paratrooper (Paratroop)
The China War
City Fight
King Solomon's Ring (Demons)
Eric Goldberg's Kursk
Fifth Cops
Hof Gap; The Nurnberg Pincer
Fulda Gap; The First Battle of the next War
NATO Division (NATO; Division Commander)
The Next War
Operation Typhoon
Spies! (Spies)
Sniper! (Sniper!)
Atlantic Fleet (Task Force; Naval Tactics and Operations in the 1980's)
Battle of Tito Partisans (TITO)
Star Force
World War II (War in Europe)
Battle of the Knights (Agincourt)
US-Soviet War (Red Star / Whit Star)
Basic 3-Across Suez, Leningrad, and Bulge are included in the set.
Mech War 2-A set of two games, "US-Soviet War" (Red Star / Whit Star) and "Suez to Golan" (separate from the US-Soviet War sold separately and the basic 2 crossing Suez) system)
Blue Max (Blue Max)
Operation White Russia (Red Army)
Road to the Rhine
Modern Armored Warfare (Assault)
Europa series

Operation Barbarossa (Fire in the East)
Narvik assault
Polish Blitzkrieg (Case White)
Their Finest Hour
North Africa Middle Eastern Theater of World War (Western Desert + The Near East)
Fall of France

Air Superiority + Air Strike
The Third World War

Persian Gulf: Battle for the Middle East

Harpoon

Captain's Edition Harpoon-A simplified version of the harpoon.The Japanese translation of the rules is published in "Tactex" (quarterly) No. 2.

1940 (1940)
1941 (1941)
1942 (1942)
Bundeswehr --The Japanese translation of the rules is published in "Tactex" Nos. 38 and 39.
The Battle of Lobositz
The Battle of the Alma
Time Tripper
Belter
Double Star
Triplanetary
Imperium
Traveler (Traveller) Related

Mayday
Azhanti High Lightning
Fifth Frontier War
R ・ A ・ F (RAF)
Magical Army (Kings and Things)
Junta (Board )
Western Front Tank Leader
Web and Starship
Decision at Kasserine
Assault on Leningrad
Blue Max (combining "Aces High" and "Blue Max")
Panther Games
Ogre ~ Program: Destroy! ~ (OGRE)
Car Wars series
Tactex appendix game
As a tactics appendix game, in addition to its own original works, products of SPI, 3W, and Metagaming have also been translated into Japanese.
MoreTactexchecking ...
Table talk RPG
In-house original
Mobile Suit Gundam RPG
RPG lucky bagSeries

RPG lucky bag '93
RPG lucky bag '94
RPG lucky bag '96

Metal HeadSeries (unmarked only)
Game Designers' Workshop (GDW)
Victory games
A Nightmare on Elm Street (1987)
James Bond 007 Series (James Bond 007)
Call of Cthulhu (Call of Cthulhu)
RuneQuest

RuneQuest '90s (Japanese original that made the rules of "RuneQuest" easy to understand)
Iron Crown Enterprises (ICE)
Card games
In-house original
High school athletic festival
Aim for the top!・ Card game
Kouryuu Densetsu Virgast Card Game
Dynamite nurse
Dynamite Nurse II
Dynamite Toners I + II set (the above two sets)
Gal Master
Gal Master II
Evil officer
Ring master card game
Horror night
Dragoon in the Dungeons
Capricious Angels
Flash fighter
Tokyo Crisis
World uniform
Tower quest
Naval battle
Strategic Air Command
Tank Hunter
Enthusiastic fight 12 team pennant raceSeries

Enthusiastic Battle 12 Team Pennant Race-Basic set. The 84 release includes the 84 player card, and thereafter the card for the year corresponding to the release year.
85 player card set-player data card for replacement
86 player card set
87 player card set
88 player card set
89 player card set
90 player card set
Classic Card Set-A set of 6 teams from different year teams
Campaign module

THE BIG Baseball-An improved system of the 12-team pennant race.Player data is the 91 version.

THE BIG Baseball 92 Edition
Avalon Hill
Up front (Up Front)
Naval War-Rule Japanese translation published in "Tactex" No. 32
Slapshot-Golf
Trading card game
Chaosium
Collectable throwing game
Hidden City Games
Pc games
In-house original
Ringmaster II -Eternal Thoughts- (PC-98, X68000)
Rommel (PC-98)
Games on sale (planned)
Card games
The company's original trading card game
Looney Lab
ボ ー ド ゲ ー ム
Fantasy Flight Games (en: Fantasy Flight Games)
Lookout Games (en: Lookout Games)
Rio Grande Games (en: Rio Grande Games)
Days of Wonder (en: Days of Wonder)
Zeeman Games (en: Z-Man Games)
Table talk RPG
online game
More
Image
Scandal
Violation of Antimonopoly Act on Magic The Gathering Sales

Hobby Japan had signed a purchase contract for the English version of Magic: The Gathering with Wizards of the Ghost in the United States and provided it to wholesalers, but it imported the English version in parallel from overseas through its own route. , There were also retailers that sold at a lower price than the suggested retail price set by Hobby Japan.Hobby Japan was scheduled to sell the Japanese version after 1996, so in order to maintain the retail price set by the company, wholesale the Japanese version so as not to wholesale it to retailers who are importing the English version in parallel. In addition to putting pressure on wholesalers, it also forced retailers to sell at suggested retail prices without discounting.
Defending Unfair Resale of Magazine Editors

On July 2021, 7, the editors of "Monthly Hobby Japan" and "Hobby Japan EX" became their own.TwitterAt, buy up popular models immediately after reservation and release, raise the price and resellReseller"I couldn't buy it because I didn't have enough effort (such as lining up at the store before opening or taking a break from work to make an online reservation). It's natural to pay, "" There is no problem because the sales of manufacturers and wholesalers stand up, "" People who hate resellers just don't find it interesting because they couldn't buy the plastic model they wanted. " In addition to tweeting that can be taken to provoke users, similar opinionsnotesAlso posted[6][7]..Many model fans and many Twitter users who hate resellers responded to protests and retweets to this tweet and note post.Burning, "Hobby Japan" emerged in the Twitter trend word on the same day[6][7].
In response to this problem, the Hobby Japan editorial department posted a tweet entitled [Regarding the remarks made by our editors on SNS etc.] on the company's official account, and the opinion of the tweet is different from the company's opinion. The editorial department and Hobby Japan announced a statement that they would not allow any resale or hoarding, and announced that the editor who tweeted would be disposed of in accordance with internal regulations.[6][7].
On July 7, the disposition was announced on the official website, and the editor-in-chief was retired. After that, they were demoted to director, deputy editor, and desk, respectively.[8].
Related item
footnote
Source
Related literature
HOW TO BUILD Hobby Japan Until the magazine that was responsible for the Gunpla boom was created ISBN 978-4-79-862012-1
外部 リンク