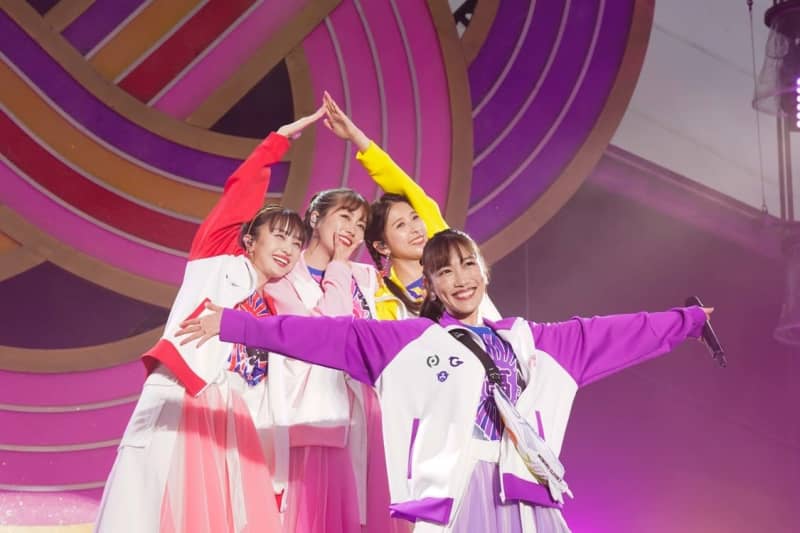 Photo Momokuro [Live Report] <One of the Big Things in Spring> Completed 2DAYS! "I wish I could have both feelings with towns all over Japan."
Momokuro [Live Report] <One of the Big Things in Spring> Completed 2DAYS! "I wish I could have both feelings with towns all over Japan."
 
If you write the contents roughly
At the last MC, Sasaki said, "I'm glad that through Haruichi, we will be connected in various ways so that there will be encounters between Fukushima Prefecture and Fukushima Prefecture, everyone and Fukushima Prefecture, and Mr. Mononov. 
Momoiro Clover Z will be in J-VILLAGE, Fukushima Prefecture, on April 4rd (Sat) and 23th (Sun). → Continue reading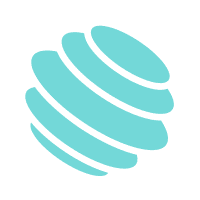 Pop'n'Roll
Pop'n'Roll is an idol media focused on idol personality and hidden talent. We will deliver interviews, new photos, event reports, columns, news, including coverage articles by the idol himself.
---
Wikipedia related words
If there is no explanation, there is no corresponding item on Wikipedia.

Fukushima(Fukushima Ken)Japan OfTohoku regionに 位置 す るPrefecture.Prefectural office location TheFukushima.
Overview
area TheHokkaido,Iwate3rd place nationwide,Population by prefectureIs the 21st place in Japan,The population densityIs the 40th place in Japan (both201510/1Point of timeCensusAnd according to the total area of ​​the prefectures, cities, nations, and cities).
Due to the mountains and mountains extending in the north-south direction,terrain-climate-Transportation-HistoryDifferences are apparent in such aspects, and it is divided into three regions.Located in the western part of the prefectureEchigo mountain rangeとOu MountainsSandwiched betweenSea of ​​Japan sideInland, with a population of about 4% in a little less than 13% of the areaAizuLocated in the central part of the prefecture with the Ou MountainsAbukuma HighlandsSandwiched betweenPacific Ocean sideInland, with a population of about 4% in a little less than 62% of the areaNakadoriLocated in the eastern part of the prefecture, with the Abukuma HighlandsThe Pacific OceanIt is located on the Pacific coast between the two, and has a population of about 2% in an area of ​​more than 25%.HamadoriIt is.
To give an example where the regional differences between these three regions are remarkable, there is a recent "total snow depth" (cumulative amount of snowfall in winter).AizuwakamatsuIs about 300-400 cm,FukushimaIs around 100 cm on HamadoriIwakiOnahamaIs often less than 10 cm[1], Has a significant impact on winter habits. While the prefecture's regional administrative units are subdivided into the above three areas, they are often used in addition to the prefecture name.UtsukushimaWithcatch copyIs used throughout the prefecture to create an image of integration.
In present-day Fukushima prefectureBakumatsuToRelativeAndMale clanwasAizu Domain(23stone), but the others areMusical score-OutsideOf less than 10 stonesClanWas divided into[2].Abandoned DomainAfter the twists and turns,1876(Meiji9 years)8/21Is the predecessor of AizuWakamatsu Prefecture, The predecessor of Nakadori, Fukushima (1876Before), the predecessor of HamadoriBandai prefectureThis prefecture was established by the merger of a total of 3 prefectures. The prefecture name, Fukushima, became the prefectural capital due to the merger of three prefectures.Fukushima TownIt is taken from (now Fukushima City). The name of "Fukushima" isFukushima CastleUsed as the first[3].
In this prefecture1899(Meiji 32) The 7th in Japan and the first in TohokuBank of JapanSales office (later branch) opened[4]The mining industry was well developed.
Concentrated cities within the prefecture (Primate City), there are three cities with a population of around 30 and they share the functions. In other words, Hamadori has a vast area and onceCoal mine cityHowever, there is now Iwaki City where tourism such as coastal industry, fishing and hot springs is concentrated, and Nakadori has one of the leading administrative functions in Japan.Fruit treeFukushima City that forms the zone (tv setThen.NHK Fukushima Broadcasting StationandTBS seriesTUFとFuji TV seriesTVFIs located) and is a commercial/inland industrial zoneKoriyama(On TVNTV seriesFCTとTV Asahi seriesKFBMoreIs located)reference). Also, in the central city of AizuHistoric siteAizu-Wakamatsu City, a tourist city with manyOu(Tohoku region) Was the gatewayShirakawa no SekiThere isShirakawaIs also an important historical city. In addition, there is a fishing and power supply location in Sosou of Hamadori,Ouchijuku(Important traditional buildings preservation area) And other tourist destinations, which span Aizu and NakadoriBandai Asahi National ParkToBandai Kogen-Goshikinuma-Lake Inawashiroな どResortIt also has an area.
Geography
Located in the southern part of the Tohoku region, the area is 13,783.90.km2[5]so,Hokkaido,IwateIt is the third largest nationwide after. Fukushima City, where the prefectural capital is located, is approximately 3 from Tokyo.km, JRTohoku ShinkansenIt's about 90 minutes away.
EasternAbukuma Highlands, Traverse the central part from north to southOu Mountains, From north to westIido mountain range-Echigo mountain rangeFlows from south to north in the central part of the prefecture separated by the mountainous areasAbukuma River OfGutterTo join the beltbasinComposed of groupsNakadoriRegion, eastern part of prefectureHamadoriRural coastal plains, westernAizu BasinCentered onAizuIt is roughly divided into three areas.
terrain
Fukushima Basin (Nobuta Plain),Aizu Basin,Koriyama Basin, Shirakawa basin, Inawashiro basin
climate
Fukushima Prefecture is wide in the east and west, and because of the topographical decoration of the coast and mountains, there is also a large difference in elevation, so there are large differences in climate even within the same prefecture.
It is divided into three regions in order from the west: "Aizu" and "Nakadori", and "Hamadori" on the east side of the Abukuma Highlands.
nature Park
Prefectural park

Sacred mountain nature park
Kasumigashiro Prefectural Natural Park
Okukuji Prefectural Nature Park
Iwaki Kaigan Prefectural Natural Park
Nakoso Prefectural Nature Park
Okawa Hatori Prefectural Natural Park
Abukuma Kogen Chubu Prefectural Natural Park
Natsuigawa Valley Prefectural Nature Park
Region
Region classification and June 2022, 9Estimated population[6]
(Municipalities whose estimated population is not announced in 2015CensusPreliminary value[7]Substitute)
Area
Minute
Sea of ​​Japan side
Oh
wing
(I.e.
pulse
Pacific Ocean side
too
flat
foreign
Aizu
(OldWakamatsu Prefecture)
24.8 million people
(13.8%)
5,421km2
(39.3%)
Nakadori
(Former Fukushima Prefecture)
110.4 million people
(61.6%)
5,393km2
(39.1%)
Hamadori
(OldBandai prefecture)
43.9 million people
(24.5%)
2,969km2
(21.5%)
Aizu
225,060
(Aizuwakamatsuother)


Prefecture north
457,019
(Fukushimaother)
Soso
112,825
(Minamisoma Cityother)


Prefecture
510,985
(Koriyamaother)
Minamiaizu
23,001
(Minamiaizuother)
Iwaki
326,014
(Iwaki)
South of the prefecture
135,882
(Shirakawaother)
Fukushima Prefecture has a long shape from east to west, but due to the two mountainsHamadori-Nakadori-AizuIt is divided into three areas, and the name is used in the weather forecast. From the east,The Pacific OceanとAbukuma HighlandsSandwiched betweenHamadori, Abukuma HighlandsOu MountainsSandwiched betweenNakadori, And the Ou MountainsEchigo mountain rangeSandwiched betweenAizuIt has become.
Since the areas are geographically separated by mountains, there is little exchange between the mountainous areas, and there are differences in climate and culture. Also in the north and south, there is a tendency that there is little difference in history and exchanges between the north and south prefectures of Kita-aizu and Minami-aizu, centered around Aizu-Wakamatsu, which prospered as a castle town, and Koriyama-shi, which was a post town. Similarly, in the coastal areas, the Soso region and Iwaki city also have this tendency, so Fukushima Prefecture tends to lack a sense of unity as one prefecture compared to other prefectures.
Below, population is as of June 2022, 9Estimated population(The total population of Fukushima Prefecture is 1,791,991).
Nakadori 1,103,886
Hamadori 438,839
Aizu 248,061
The prefecture is further divided into seven areas by the jurisdiction of the Regional Development Bureau, which is the agency of the prefectural office. Below, the municipalities are listed for each Regional Development Bureau. In addition, there is also a regional setting where Adachi-gun (about 7 people) in the north of the prefecture is in the prefecture, and Futaba-gun (about 3.9 thousand) of Sosou is in Iwaki.
There are the following 13 cities, 13 counties, 31 towns and 15 villages.In Fukushima Prefecture, all towns are read as "towns" and all villages are read as "mura".There is no only town in the 6 prefectures of Tohoku that reads "butterfly"[*1].
Nakadori
Prefectural north district promotion bureau jurisdiction 457,019 people
Fukushima wide administrative area
Prefectural Chugoku District Promotion Bureau 510,985
Koriyama wide administrative area
Prefectural South Region Promotion Bureau 135,882
Hamadori
Sosou Regional Development Bureau Jurisdiction 112,825
Futaba Metropolitan Area
Iwaki Regional Development Bureau Jurisdiction 326,014
Aizu
Aizu Regional Development Bureau Jurisdiction 225,060
Kitakata Wide Area Administrative Area
City
Yama-gun(Bandai Town and Inawashiro Town are in Aizuwakamatsu Metropolitan Area)
Aizuwakamatsu Administrative Area
City
Yama-gun(Kitashiobara and Nishiaizu-cho are Kitakata administrative areas)
Minamiaizu Regional Development Bureau Jurisdiction 23,001
Minamiaizu Metropolitan Area
Metropolitan area
Urban employment areaTransition of (10% commuting area)
1980
1990
1995
2000
2005
2010
2015
Iwaki

Metropolitan area


34

Ten thousand

7408
Koriyama

Metropolitan area


49

Ten thousand

3891
Koriyama

Metropolitan area


52

Ten thousand

1116
Koriyama

Metropolitan area


53

Ten thousand

7493
Koriyama

Metropolitan area


54

Ten thousand

8310
Koriyama

Metropolitan area


55

Ten thousand

4194
Koriyama

Metropolitan area


54

Ten thousand

4662
Fukushima

Metropolitan area


34

Ten thousand

3063
Fukushima

Metropolitan area


40

Ten thousand

4636
Fukushima

Metropolitan area


41

Ten thousand

0964
Fukushima

Metropolitan area


41

Ten thousand

2353
Fukushima

Metropolitan area


47

Ten thousand

0961
Fukushima

Metropolitan area


45

Ten thousand

6996
Fukushima

Metropolitan area


45

Ten thousand

1044
Koriyama

Metropolitan area


34

Ten thousand

1004
Iwaki

Metropolitan area


36

Ten thousand

1286
Iwaki

Metropolitan area


36

Ten thousand

6207
Iwaki

Metropolitan area


36

Ten thousand

5864
Iwaki

Metropolitan area


36

Ten thousand

0025
Iwaki

Metropolitan area


34

Ten thousand

7667
Iwaki

Metropolitan area


35

Ten thousand

0237
Aizuwakamatsu

Metropolitan area


19

Ten thousand

7672
Aizuwakamatsu

Metropolitan area


19

Ten thousand

7213
Aizuwakamatsu

Metropolitan area


19

Ten thousand

7316
Aizuwakamatsu

Metropolitan area


18

Ten thousand

8686
Aizuwakamatsu

Metropolitan area


24

Ten thousand

6056
Aizuwakamatsu

Metropolitan area


23

Ten thousand

2992
Aizuwakamatsu

Metropolitan area


22

Ten thousand

3807
Sukagawa

Metropolitan area


8

Ten thousand

0990
Sukagawa metropolitan area is included in Koriyama metropolitan area
Haramachi

Metropolitan area


7

Ten thousand

4296
White river

Metropolitan area


8

Ten thousand

6678
White river

Metropolitan area


9

Ten thousand

5084
White river

Metropolitan area


9

Ten thousand

6786
White river

Metropolitan area


9

Ten thousand

7136
White river

Metropolitan area


15

Ten thousand

0657
White river

Metropolitan area


14

Ten thousand

7080
White river

Metropolitan area


7

Ten thousand

2914
Haramachi

Metropolitan area


7

Ten thousand

7162
Haramachi

Metropolitan area


7

Ten thousand

7860
Haramachi

Metropolitan area


7

Ten thousand

5020
Haramachi

Metropolitan area


7

Ten thousand

2837
Minamisoma

Metropolitan area


11

Ten thousand

6919
Minamisoma

Metropolitan area


10

Ten thousand

4571
Kitakata

Metropolitan area


4

Ten thousand

5780
Nihonmatsu

Metropolitan area


6

Ten thousand

6988
Nihonmatsu

Metropolitan area


6

Ten thousand

7268
Nihonmatsu

Metropolitan area


6

Ten thousand

6077
Nihonmatsu metropolitan area
Included in the Fukushima metropolitan area
Nihonmatsu

Metropolitan area


4

Ten thousand

5568
Kitakata

Metropolitan area


6

Ten thousand

0818
Kitakata

Metropolitan area


6

Ten thousand

3413
Kitakata

Metropolitan area


5

Ten thousand

9701
Kitakata metropolitan area
Included in the Aizuwakamatsu metropolitan area
History
Prehistory
The footprints of people in the northern Kanto and Tohoku regions, including Fukushima Prefecture,Late PaleolithicBegins at. Ruins in the prefecture area include the Hirabayashi ruins (Kuwaori Town) and the Sasayamabara Ruins of Aizuwakamatsu Minato. From this ruinPaleolithicIt seems that people made and used itstone toolSwarms have been discovered. The age is about 2 years ago AT Since it was excavated from below, it belongs to the early Paleolithic period. It was discovered that 1 fist-sized stones that were heated by the Shitsutsubo ruins (Takago-cho, Kitakata-shi) about 5000 years ago were collected together.
In this era, there were no earthenware yet, and calcinated stones were probably used to heat food directly.[8].
After the Jomon period and Yayoi period, the tumulus period begins, but Fukushima PrefectureOld tombIn the Tohoku region where there are fewOyaba Tomb(Koriyama,Front and rear burial mounds, Total length about 83m),Aizu Otsukayama Tumulus(Aizuwakamatsu, large keyhole-shaped tomb mound, 114m, late 4th century, Tohoku's oldest class,Split bamboo coffindetection,Triangular Edge God Beast MirrorExcavated),Kamegamori / Shinmorimori Tumulus(Aizu Sakashita Town, Large burial mounds such as front and rear burial mounds, 127m) are accumulated.
Kofun period, Around the same time that the front and rear tumulus appeared in KinaiAizu areaHowever, it can be seen that the front and rear tumuli have begun to be made and were already under the influence of the Yamato Imperial Court. Since the middle of the Kofun period, the number of Kofun constructions in the Aizu region has decreased, and instead, Kofuns were actively built in the Minami region of the prefecture. The front and rear burial mounds of the southern part of the prefecture are adjacentNasu region(Nasu Kokuzo), the area from Minami Nasu to Minami Nasu has become a tomb collection area that should also be called a tomb road.
Ancient times
Already in the 5th century, parts of northern Kanto and TohokuYamato kingshipIt seems that it was under the influence ofCountryToNational constructionWas established. Initially, the Fukushima region was the northern limit of the Yamato Imperial Court's sphere of influence, and Nobuo, which is the boundary with the Ezo sphere (Fukushima basinThere were also defense roles in other countries.
In addition, immigrants from the Kanto region and Kinki region are also actively developing for development. Then the countryCriticismThe name was changed to (Koori) and it was reorganized as Mutsukuni. In addition, the sphere of influence of the Yamato Imperial Court has expanded to Miyagi Prefecture or even to the north, and Shinobu Goori's reputation is no longer the "north edge."
When the Taiho Ritsuryoku was enacted in 701 (the first year of Daiho), it became a Mutsu-Kuni, with a reputation of the county and a critic (Kokuzo).GunjiBecame. ExpandedMutsuFrom 718 years (2 years old)IshiguroとStone countryWas set apart.
The current Fukushima prefecture area will belong to Ishigaki or Ishigoku,MutsuIs no longer in the area. After the separation, the battle with Ezo continued, and the necessity of fighting in the entire Tohoku region (Mutsu and Dewa) had arisen.MutsuWas merged into. These counties have since been subdivided due to population growth and other factors. For example, Nobuo-gun is divided into Date-gun, Azumi-gun is divided into Adachi-gun, etc.AizuAlsoYama-gunWas divided into many counties.
Currently, the Fukushima region has hard rocks and few earthquakes.IwashiroThere is a theory that it is called "," but this is a popular theory that was born from the image of the character "rock". The origin of Iwashiro is in Ishibekuni. Ishibekuni was originally called "Iase", but laterMountain backIt seems that he learned to read "Yamashiro" and came to read "Ishiro". In the Meiji old country name, the reading of "Iwashiro" was adopted and the character of "Iwashiro" was applied.
In Aizu during the Heian periodEiji TempleGained enormous power, but at the end of the Heian period, almost all of Fukushima PrefectureOshu FujiwaraOf the Fujiwara clanNobuo SatoWith the Fukushima Basin as its headquarters, it became able to control the central part of Nakadori, Aizu after the retreat of Eiji Temple, and Okitama district in Yamagata prefecture. In the end of Heian, in Fukushima prefecture,IshikawaOf the HamadoriMr. Iwakiwas there. Ishikawa served in the role of Seiwa GenIshikawaSettled in. Mr. Iwaki is a member of the Hiratake Muhei family,Kiyohira FujiwaraThe adopted daughter ofIshiki DistrictSettled in, is also said to be the descendants of Gunji Ishiki.
National treasureShiramizu Amida-doIs the end of the Heian period 1160 (Eternal calendarThe first year) was built to mourn the bodhi of Iwaki Norimichi.
From the opening of Kamakura to the Warring States Period
In the Middle AgesYoritomo GengenOpened the Shogunate in Kamakura and became independent in Eastern Japan, but Yoritomo was in TohokuOshu conquestThe Oshu Fujiwara is destroyed by.
In the prefecture, when Mr. Nobuo Sato was forced into Nobuo-so (northwest of Nobuo-gun, north of Matsukawa), Fukushima Prefecture receivedDate,Soma,Mr. Nikaido,Mr. Nana,Mr. Hatakeyama,Mr. YukiAnd so on, it was subdivided into many Kanto Bushidan. In the uprising of the North and South dynasties, he is a member of Mr. Yuki.Yuuki ShirakawaEmerged, with Shirakawa Yuuki as the main forceSouthern DynastyIt became more dominant, but after a while Mr. Soma etc.North morningMany people, including Yuuki ShirakawaOshu jurisdiction,Kamakura publicWill come under the control of.
Have more than one territory in northern Kanto and Tohoku during the Warring States periodSengoku DaimyoThere are few small and medium-sized regional powers tending to separate, but Mr. DateDate SectRepeats foreign conquest and marital diplomacy in Minami Ou, but most daimyo of Minami Ou are in powerAstronomy RebellionThe rise and fall of the prosperity is unstoppable.Mr. SatakeAnd Echigo countryUesugiIt will be affected by, but in the end, Mr. Sena and Mr. Soma,Mr. NihonmatsuMr. Date's overwhelmingDate MasamuneAlthough it is a short period of time, it will own most of Fukushima Prefecture except Hamadori.
Toyotomi administration and the Tokugawa domain
Hideyoshi ToyotomibyOshuByDate MasamuneWas confiscated except for Mr. Date's original territory, and in AizuGamo UjisatoGoes in. Next yearKasai OsakiMasamune DateIwadeyamaWhen transferred to, Gamo Ujisato occupied most of the west of Nakadori, Fukushima Prefecture. But of the childHideyuki GamoFrom AizuUtsunomiyaMoved to and insteadEchigo country OfUesugi KagekatsuHas acquired 120 million stones in Aizu and occupies most of the area west of Nakadori in Fukushima prefecture and Okitama district in Yamagata prefecture. In addition, of the former lord of Iwadeyama who was deprived of his possession for making Kasai Osaki IkuriKimura KiyoshiWas later allowed to serve Gamo Ujisato and became Sugime Castle lord. Yoshikiyo renamed Sugime to "Fukushima", which is the origin of today's prefecture name.
Battle of SekigaharaAs a result, Uesugi Kagekatsu lost control of Fukushima Prefecture except Nobuo Date Date and became 30 stones. In place, Hideyuki Gamo was resealed in Aizu, and the 60 stones of the Aizu clan were established. But the second generationGamo TadasatoIs earlyIyo Matsuyama DomainWill move to. Next 1627Yoshiaki KatoWill be charged to Aizu with 40 stones, but this is also the second generationAkinari KatoでAizu riotAnd raised the territory to the Tokugawa shogunate. And in 1643, Mr. MatsudairaMasayuki HoshinaMr. Matsudaira sealed in with 23 stonesAizu DomainWill continue until the Boshin War.
On the other hand, Nobuo-gun and Date-gun are also Mr. Uesugi in 1664.Yonezawa DomainIt has been eaten from all over the world, and no major clan other than the Aizu clan has disappeared, and in most areas of the prefecture except Aizu and Hamadori Yonomori Ikita (Soma Uri), the small, middle clan and Tenryo have changed dramatically throughout the Edo period. did. During this period, the Shirakawa clan temporarily became Tokugawa Toyo, leading the reform of Kansei.Matsudaira SadanobuThe castle was entered by a prestigious house in the center, and literary politics were held.
Edo PeriodToAizuwakamatsuとNikko KaidoImportant traffic routes connectingAizu West Route(Shimotsuke Highway) PostOuchijukuRemains the cityscape at the timeImportant traditional buildings preservation areaIt is left as a reminder of the past.
From the end of the Edo period to the establishment of Fukushima Prefecture
Due to the approach of foreign countries, the politics of the Shogunate has stagnated. inside thatReverence,OpeningThe samurai of each clan who are trying to rebuild Japan京都Rushed to. Shirakawa lordMasabe AbeAs an Edo old man, he negotiated with foreign countries and opened the port of Kobe, so he disliked the old man by buying an antipathy such as an offensive official house, and although the Shirakawa clan was transferred to Tanagura, he was absent from the feudal lord. Shirakawa, which was seen as an important location for the East and West forces, created a tragedy that would be a major battleground for Boshin. Aizu feudal lordMatsudaira Yoho TheKyoto guardianThen, he was responsible for maintaining the security of Kyoto. AndForbiddenThen,Emperor TakaakiProtected the Imperial Palace from the Choshu clan who tried to capture
However, he was determined to exclude Tokugawa from the new government after the Taisei Hokan.Chief alliance(Satsuma Domain-Choshu clan)Battle of Toba and FushimiThe former Shogunate side that was defeatedMorning enemyWas said.As a result of the escape of the main warriors who did not like the order of the new government, the war wreck extended to Tohoku.In addition to the Aizu clan, the army of Satsuma, who has overwhelming Western tacticsOuetsu Reihan Alliance OfIwadaira clan,Nakamura DomainHowever, the forces of each clan repeatedly counterattacked, but surrendered.
As a feudal clan, a castle and a replacement team at the end of the Edo periodAizu DomainOf the branchInawashiro Castle,Nihonmatsu Domain,Tanagura Domain,Nakamura Domain,Miharu Domain,Iwadaira clan,Fukushima Domain,Izumi domain,Yuhase Domain,Unskilled clan, Of the Mito domainMoriyama DomainAt the end of the Edo periodTokugawa ShogunateBecame a direct controlShirakawa Castle,Sendai DomainThere was a castle in Yachiya, and the Yokota Jinya of the Mizoguchi family, which was a replacement, and the Daijin Jinya.
Representative lord
Early Meiji,RedemptionAfter1869(2th year of Meiji)Prime MinisterBy orderMutsuThe present Fukushima prefecture area at the southern end (Mutsukuni) is separated from Mutsukuni, and the west side isIwashiro(Iwashiro no Kuni), on the east sideIwaki countryIt became (Iwaki no Kuni). Iwashiro is located in the central and northern part of the current Nakadori region of Fukushima prefecture and the Aizu region. Iwaki Province is almost equivalent to the current Nakadori district in Fukushima prefecture, the Hamadori district in Fukushima prefecture, and the southern district in Miyagi prefecture (Watari, Igu, and Karita).
1869(2th year of Meiji)7/20, The Fukushima clanShigehara DomainTransferred toShogunateHad becomeDate County,NobuoTo have jurisdiction overFukushima(Primary) is installed,Adachi-gun OfNihonmatsu Domain37 villages, 42 villages in the shogunate of Date County,Morioka Domain8 villages,Tanagura Domain4 villages,Tatehan2 villages, 43 villages of Shogunate in Nobuo-gun, 19 villages of Shigehara domain,Foot guard11 villages,Shibata Domain8 villages,Sekijuku ClanIt has jurisdiction over six villages, four villages of the Nihonmatsu domain, two villages of the Tanagura domain, and one village of the shogunate in Uta-gun. This first Fukushima prefecture will be described laterNihonmatsuIt was integrated into (second stage) and abolished in just two years.
1871(Meiji 4) July (Old calendar)Abandoned DomainIn November of the same year (old calendar), the current Fukushima prefecture area was established in the Aizu region of Iwashiro (formerEchigo countryKambara-gunPart ofHigashikanbara-gun] Is included)Wakamatsu Prefecture, The Nakadori region consisting of Iwashiro and Iwaki countries became Nihonmatsu prefecture (the second, Nihonmatsu prefecture, and only 2 days later, the prefectural government moved to Fukushima-cho, Nobuo-gun and renamed it to Fukushima prefecture, so it has little function. ), Iwakuni is almost the sameBandai prefecture(Iwasakiken) was integrated as three prefectures.
1876(9th year of Meiji)8/21In Fukushima prefecture (second),Wakamatsu Prefecture, Banmae Prefecture was merged and the currentFukushima(Third) was established. At that time, the northern part of Iwama prefecture (Watari, Igu, Karita)MiyagiIn addition, part of the southern part of Iwate prefectureIbarakiWas transferred to1886(19th year of Meiji)NiigataWas transferred to the current Fukushima prefecture area. Except for the last transfer to Higashi-Kababara-gun, these changes occurred in the short period from the abandonment of feudal clan in 1869 (Meiji 2) to 1871 (Meiji 4) after institutionalization of the clan in 1876 (Meiji 9). It was conducted.
After the establishment of Fukushima Prefecture
population
1997It has been on a declining trend with a peak of 213. As of October 7406, 2019, the estimated population is 10, ranking 1st in Japan. Due to the effects of the Great East Japan Earthquake, the population decline rate was the highest in the nation in 184 and 4173, but in 21 it was somewhat calm at the 2011th place nationwide.
The total fertility rate is 1.53 (2018), which is by far the highest in eastern Japan (1.48 in next Yamagata prefecture). However, prefectures with a high total fertility rate are concentrated in western Japan, such as Kyushu and Chushikoku, and are only 20th place nationwide.
Fukushima Prefecture City Population, Population Density, Habitat Population Density (2005)
Ranking
population
The population density
Residential population density
1 bit
Iwaki
354,492
Koriyama
447 people/km2
Fukushima
1,079 people/km2
2 bit
Koriyama
338,834
Fukushima
387 people/km2
Iwaki
1,035 people/km2
3 bit
Fukushima
297,357
(Motomiya)
356 people/km2
Koriyama
1,012 people/km2
4 bit
(Aizuwakamatsu)
131,389
(Aizuwakamatsu City)
343 people/km2
(Aizuwakamatsu City)
887 people/km2
5 bit
Sukagawa
80,364
Sukagawa
288 people/km2
(Date City)
524 people/km2
Politics
Prefectural government
Successive governors (after public election)
The current governor of Fukushima Prefecture isMasao Uchibori(21st generation, 2nd term).List the past governors other than.The number at the beginning indicates the number of people, not the inauguration fee.
Parliament
finance
19

18

Fiscal strength index 0.42

II Group (Financial Power Index 0.4 or more, less than 0.5) 9th among 5 municipalities

17

Fiscal strength index 0.39

Group III (financial power index 0.3 or more, less than 0.4) 14th out of 3 municipalities

16

Fiscal strength index 0.38

Group III (financial power index 0.3 or more, less than 0.4) 13th out of 2 municipalities
catch copy
Fukushima Prefecture1991(3) For use in prefecture image improvement projectsUtsukushima and Fukushima.Are used. This is a copywriterJun MakiPresented by the hands ofcatch copyIs. According to Maki's explanation, its origin is
"Old language"Utsukushi" looks good on Fukushima, which retains the original scenery of Japan, and "Shima" has the shape of prefecture soil.Australian continentI thought because it was similar to[16]To be taken. same year11/27In Fukushima Prefecture, hiring was decided, and 2600 million yen was invested for the image improvement business in the first year alone.
Ourcatch copyAt the beginning, the intention was not easily permeated by the Fukushima citizens, and there were some opinions that it was "unprecedented in Japan" and "a strange image design".[17]But,1995(7),1999(11),2001(13) three times Fukushima PrefectureDestination campaign It was also used as a catch phrase for (DC) and was held at the same time as DC.1995(7)Fukushima National Athletic MeetとNational disabled sports meet(Utsukushima Fukushima tournament),2001(13)Utukushima Future ExpoIt became widely recognized both inside and outside the prefecture due to the synergistic effect with event names such as ".
Although it was a catch phrase that was mainly used for tourism in the prefecture,Utsukushima Ohashi,Utukushima XNUMX Famous MountainsAs you can see in Fukushima Prefecture,Proper nounThe phrase "Utsukushima" is sometimes used alone.
Image character
Originally 1995Held in50th Fukushima National Athletic MeetIs the mascot ofNational bodyAfter the endAdvertising agencyIt is provided free of charge, and the copyright of Kibitan is now that of Fukushima Prefecture.
National politics
House of Representatives OfSmall districtIs 5.House of CouncilorsThen, 1 ward is constructed in all prefectures.
Economic and industrial
2008(20) degree gross product of the prefecture is 7 billion yen[18].. World countryGDP Compared with (GDP), it ranks within the 70th place in the world, and the prefecture alone has a larger economic scale than the majority of countries in the world.
Primary industryThen.Paddy rice, In Fukushima city and Date areaPeachRepresented byfruitSuch asAgricultural Products, In IwakiSkipjack, In KoriyamaAquacultureCarp (No. 1 in shipment in Japan[1]) Such asMarine ProductsIs the main product.
Secondary industryThen.Tokyo metropolitan areaDue to the convenience of being adjacent to, there are many companies that move into the prefecture from the metropolitan area, and in the amount of manufactured goods shipped, Miyagi prefecture is suppressed and it is the first place in the Tohoku region. There are many electronics-related factories located in the Fukushima city area.Electronics, Around Aizuwakamatsusemiconductor, Around KoriyamaPrinted boardRelation,Electronic parts, Electronic devices around Iwaki city,ChemicalProduct,AutomobileThere is a location such as an engine factory. recentlyTamuraHas succeeded in attracting companies related to automobile electrical components. (2008(20) present)
Tertiary industryThen the largest in the prefectureMetropolitan areaIt is,NakadoriCentralKoriyamaCentered onKoriyama metropolitan areaIt forms the largest Koriyama economic zone in the prefecture with the surrounding area, and Koriyama City is the second largest in the Tohoku region.Commercial annual product salesIs known as a proud capital.
Primary industry
Ministry of AgricultureAccording to statistics,2009The amount of agricultural output by prefecture in (21) was 2450 billion yen in Fukushima prefecture, which is the 7th largest in the country.[19].. Of this, the yield of cultivated crops, which includes rice of 948 billion yen (5th place in Japan) and vegetables of 546 billion yen, that is, cultivated seeds is 1931 billion yen, 137 billion yen for beef cattle, 97 billion yen for raw milk, and pigs. Livestock production, including 100 billion yen and 123 billion yen for eggs, is 513 billion yen, which is the main amount of agricultural output. Regarding the fishery2009Of the amount of agricultural output by prefecture in (21), the amount for aquaculture in Fukushima prefecture is unknown, but the surface fishery is estimated to be 160 billion yen.[20]. Also,2008(平成20年)発表統計データによる青森県(2797億円)、岩手県(2541億円)に次いで東北第3位。県内では農業産出額が多い順に福島市(195億円、県内1位、東北12位)、郡山市(188億円、県内2位、東北14位)、伊達市(140億円、県内3位、東北20位)[21].
According to statistical data released in 2008
Agricultural output of the top 20 municipalities in the prefecture[21]

| | |
| --- | --- |
| | |
Main agricultural products Fukushima basin OfPeach,Pear,Ampo persimmon, In IwakiStrawberry, IwakiFIG, Fruits such as Aizu Shiranaki persimmon. Centering around the Aizu Basin and Koriyama BasinPaddy rice.Pods,CucumberSuch asVegetablesKind.
Main seafood of Iwaki citySkipjack,look, In SomaSea snail,Clams,Seaweed, Namie Town, Former Kashima Townsalmon, In each part of the prefectureRainbow trout, Koriyama City Aquaculturecarpetc.
Major livestock products OldToji Village,Katsurao,Iitate Village Ofbeefetc.
Secondary industry
2008(平成20年)発表統計データの製造品出荷額等によると、福島県は5兆5686億円となり東北1位。2位は宮城県(3兆5702億円)、3位は山形県(2兆8692億円)。県内では製造品出荷額等が多い順にいわき市(1兆0701億円、県内1位、東北1位)、郡山市(9667億円、県内2位、東北2位)、福島市(6608億円、県内3位、東北5位)は東北地方有数の工業都市[21].
Amount of manufactured goods shipped from the top 20 municipalities in the prefecture[21]
(Announced in 2008. Other than Kitakata City[*2])

| | |
| --- | --- |
| | |
Traditional crafts
Showa village OfKaramushi weave, Of the former Yanagawa-choKnitsProduct,silkProduct,Aizu cotton,Miharu Koma, ShirakawaDaruma,Akabeko, Kokeshi,Aizu lacquer, Closet, etc.PaulowniaProduct,Aizu Hongo ware-Ohori Soma wareSuch asChina
Centering around the Aizu regionSakeThere are many sake breweries, and some of them are well known nationwide.
Mining
To the south of Hamadori Yonomori, in the first half of the 20th centuryJoban CoalfieldJapan's leading calledCoal mineExisted.
Various types of power plants were constructed in Fukushima prefecturePower zoneIs. Several companies have built power plants, including those that do not transmit power to the prefecture.
Hydropower

AgagawaIt is one of the source basinsBandai Kogen,Lake InawashiroUtilizing the abundant water and its head,Azumi Canal,Hibashi RiverThen.Hydropower Meiji EraBetter done, the region has contributed to the modernization of Japan.

The Numagami Power Station, which utilizes the head of Lake Inawashiro and Azumi Canal Water, contributed to the development of the spinning and textile industry by transmitting Japan's first long-distance power transmission using high-voltage power transmission to Koriyama City.
The total power generation of the Nippashi River is 16Kilowatt hourAnd its abundanceelectricityAluminum industrial products that utilize the, modern industrial factories such as the metal industry have been operating since ancient times.

the 1930sTo enter the,Tadami River-AgagawaIs the whole area from upstream to downstreamSmart WaterEffectively utilizedHydroelectric power plantIs set up in various places and represents JapanPower zoneIt became.
Tertiary industry
2008(20) According to the published statistical data,Commercial annual product salesは、4兆7,206億円となり宮城県(10兆2365億円)に次いで東北2位。県内では商業年間商品販売額が多い順に郡山市(1兆4,515億円、県内1位、東北2位)、福島市(9,150億円、県内2位、東北7位)、いわき市(8,153億円、県内3位、東北9位)[21].
According to statistical data released in 2008
Annual commercial product sales of the top 20 municipalities in the prefecture[21]

| | |
| --- | --- |
| | |
Major large-scale commercial facilities
Fukushima Prefecture companies
Major companies with headquarters in Fukushima Prefecture
Major companies in Fukushima Prefecture
Life and transportation
Policemen
Transportation
空港
Train
For contact with the Tokyo area,Tohoku ShinkansenandJoban LineIt is an express train. Fukushima Station is a connecting station for the Tohoku Shinkansen and Yamagata Shinkansen, and Koriyama Station is a key point in the north-south-west direction. Also,Iwaki StationIs the northern limit of direct trains from the direction of Tokyo, and is a base station for operation.Regular trains are Fukushima Transportation / Abukuma Express[*3]Except for, it is less than 1 per hour.In addition, all commercial trains will be operated by the end of the day except for special trains (= operation beyond the date is not performed).
Shinkansen

JR conventional line

Private railway (private railway) route

Third sector
Bus route
During the JNR era, Fukushima Prefecture was the boundary between the Tokyo/Mito branch offices and the Sendai branch office. For this reason, even in the JR buses divided by region, it is the only prefecture in Japan that has two sales offices.
道路
highway

National road
Prefectural road
Port
Medical and welfare
Education
Facilities other than school education
Mass media
Newspaper company
Fukushima Minpo and Fukushima Minyu are both prefectural newspapers, and both are47NEWSIs a member of.During the warNewspaper controlWhen it became one prefecture and one newspaper, Minpo became one of them, but soon after the war, Minpo was revived.Currently, Minpo has a higher share and circulation, but Mintomo also has a lower share and circulation than national newspapers, although it is lower than Minpo.
Iwaki Minpo is a newspaper specializing in Iwaki City.Although it is attached to the Minpo, it has nothing to do with the Fukushima Minpo.
Broadcaster
As the location of the headquarters performance hall,Fukushima(Prefectural office location.. Political center),KoriyamaBecause it is divided into two cities, the (commercial center), the regional distribution gives a subtle regional color to the priority distribution of local news and the topic. But,Community FMWith all broadcasting stations exceptBroadcast target areaIs Fukushima prefecture (entire area).In addition, the main transmission station for digital TV / prefectural FM stations and the main transmission station for complementary FM stations are in Fukushima City.SasamoriyamaIt is installed in.
It is the two major newspaper publishers in the post-war Fukushima area.Fukushima private press(Mainichi NewspapersSystem) andFukushima Minyu(Yomiuri Shimbun, Or from the influence of the conflict between Fukushima City and Koriyama City, the privately-owned VHF TV stations targeted for the prefecture are the slowest to open in Japan, and the commercial FM stations are the last to be opened in the six Tohoku prefectures. However, there is no affiliated station in the Tohoku regionTV Tokyo seriesWhen all four commercial TV stations except for1983(Showa 58)[*5].. This is one of the six prefectures in TohokuMiyagiIt is the second after, and it is relatively early in the whole country except the vicinity of Higashi-Meihan[*6].
Partly because of that, it became the first TV station in the prefecture.Fukushima TVThe prefecture played a leading role in opening the station, and still owns about half of the shares. This ratio is still on the south side, which was opened by the prefecture.Tochigi TVtaller than.
In the Tohoku region, it is the only prefecture that does not broadcast overnight on all-private TV stations during normal times.
As shown below, the AM radio station is a single radio station, and there is no commercial latte/business station.[*7].
In Fukushima Prefecture, there are many local governments that utilize "reception failure countermeasure relay stations" where local governments become licensees and set up radio relay stations, and it is an area with radio deafness.Showa village,Katsurao,Hirono Town(Scheduled for 2023)NHK Radio First Broadcast・ Radio Fukushima / Fukushima FM relay stations using weak radio waves are installed throughout the towns and villages.again,IwakiHowever, utilizing this system, many relay stations have been set up only for Iwaki citizen community broadcasting.
Fukushima metropolitan areaBroadcasting station (all located in Fukushima City)

Koriyama metropolitan areaBroadcasting station located in

Broadcasting stations located in other cities
In some parts of Soma CityMiyagi4 private broadcasting stations[22]It is a broadcasting area.
In some parts of Iwaki and Shirakawa,Kanto 1 city 6 prefectures commonPrivate broadcaster key station (Nippon TV-TV Asahi-TBS TV-Television Tokyo Channel 12, Ltd.-Fuji Television Network, Inc) Can be received by spillover.Digital terrestrial broadcastingAlthough the area that can be received is limited due to the reduction of power, it is possible to continue to receive the signal mainly in the prefectural border.
As in Fukushima Prefecture, due to the tug of war of political power and economic powerCommercial broadcastAn example of a prefectural bureau's performance center located outside the prefectural capital isYamagata,Nagano,Toyama,Gifu.Tottori,Yamaguchi ,FukuokaAlso seen in.
Remote control key ID for terrestrial digital broadcasting is TXN systemIndependent stationIt is the same as the Kanto wide area except that there is noRemote control key IDSee section).
Culture/Sport
dialect
Food culture:
local cuisine
As a typical local dish of Aizu,Kozuyu""CarrotExamples include "herring, pickled in pepper," and "koi no nibani."
Also, in the mountainous area of ​​Aizu, you can see soba noodles that have been devised so that you can still enjoy them, such as "Hatto (Hinoedagi Village)", "Cut Soba (Minamiaizu)" and "Celebratory Soba (Inawashiro Town)". is there.
Carrot(Prefectural north region including Fukushima city)
Ampo persimmon(Date area including Date City)
Pickled herring with pepper (Aizu region)
Awamanju (Aizu region)
Local gourmet
Traditional crafts
Traditional crafts
traditional culture
Important intangible folk cultural properties(Designated date)
Festival
Rural kabuki
Sports
サ ッ カ ー
basketball
baseball
Ice hockey
Ekiden tournament
Tourism
National treasure
Building
彫刻
Shojoji Temple -Wooden pharmacist Nyorai sitting and Samurai standing on both sides (3rd grade)
Calligraphy
Ryukoji Temple -One character lotusdai Hokkei Sukaikyo (Vol. 9 Missing) XNUMX volumes
Important traditional buildings preservation area
Events
Other
Works set in Fukushima Prefecture
Listed in order of year of presentation
movies
TV drama
Manga anime
People from Fukushima Prefecture
Prefectural Honor Award Winners
footnote
注 釈
Source
Related item
外部 リンク
Fukushima Trip -Fukushima Prefecture Tourism and Product Exchange Association